Wk.41- The Jelena Zone
What's going on here? No one welcomed me to The Jelena Zone.


Last week, newly-minted (again) #1 Jelena Jankovic strolled into Moscow with a season-long trail of Jankovician-style anarchy in her wake. After struggling in her opening match against Hordette Vera Dushevina and seeming tired (when isn't that that case, though?), she proceeded to go 3-0 against Russians in the lionesses' (or should it be female bears'?) den, becoming only one of three non-Russians in the quarterfinals, the only one in the semis... and the last woman standing after breezing past Vera Zvonareva 6-2/6-3 in the final.

Actually, save for one odd bagel set against Elena Dementieva in the SF (after which she allowed Punch-Sober just one game in two sets), Jankovic pretty much had a grand (but not Grand, mind you) old time in Mother Russia while becoming the first player to claim three singles titles in three weeks since a very young Nicole Vaidisova (you know, back when she cared) did it in some minor events at the tail end of 2005. Jankovic even became the only reigning #1 this season to claim a Tier I title while holding the top spot. The win solidifies her lead on the computer, pushing it to 773 points over new #2 Dinara Safina.

I repeat... what's going on here? Where's the chaos?

Aside from the sideways glances she'll get from some corners until she actually wins a grand slam, there were few questions left unanswered in Moscow. It was just a case of the #1 player actually walking, talking (well, in her way), acting AND playing like the #1 player in the world, without any loopy side stories to distract from the task at hand. Are we sure that was Jelena Jankovic out there?

Maybe it was all a case of the exception (or maybe the exceptional) proving the rule. "The Chaos Principle," anyone?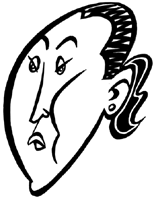 Needless to say, at a time of the season when everyone is running on fumes, it's fair to ask who runs on fumes better than the Divine Miss J? As she proved in New York over a two-week stretch that DOES indeed look like it may have changed her career, slam title or no slam title, the emphatic answer would seem to be "no one does."

Oh, yeah. One other thing.

Possibly preparing to prove the Chaos Principle right once again, at least as of today, Jankovic is in this week's Zurich's draw, with a potentially tougher road ahead of her than any of those she traversed over the last three weeks. Hmmm, THREE times a Serbian lady is one thing, but FOUR?

If she wins again, I'm afraid the world might implode. But Jelena wouldn't be blamed... I mean, since there wouldn't be anybody left to blame her for anything.

I'd say that'd be just perfect. But, well... you know.



*WEEK 41 CHAMPIONS*




MOSCOW, RUSSIA (I-SI)
S: Jelena Jankovic d. Vera Zvonareva 6-2/6-3
D: Petrova/Srebotnik d. Black/Huber




PLAYER OF THE WEEK: Jelena Jankovic/SRB
...her twelve-match winning streak has come over just the second three-for-three title string on tour this season. Serena Williams won three consecutive crowns during a March-April run.


=============================


RISERS: Vera Zvonareva/RUS & Flavia Pennetta/ITA
...Zvonareva didn't win her hometown tournament, but she still had a super fine week. Wins over Maria Kirilenko, Daniela Hantuchova (1 & love!), Dominika Cibulkova and Dinara Safina gave her a career-best ranking of #8. Pennetta reached the Moscow QF, taking out Venus Williams in three-setter in the 1st Round.


=============================


SURPRISES: Julie Coin/FRA & Jacqueline Cako/USA
...AnaIvo's U.S. Open conqueror reared her head yet again by claiming a $50K ITF event in Joue-les-tours, defeating Barbora Zahlavova-Strycova, Emilie Loit and Stephanie Foretz. Maybe her New York encouragement will keep her in the game a while longer, after all. Meanwhile, 17-year old American Cako won a $10K in Southlake, Texas. It's her first pro title. The Brier, Washington (near Seattle) native defeated Ashley Weinhold in the three-set final in just her third main draw event since debuting in her first challenger in May.


=============================


VETERANS: Elena Dementieva/RUS & Nadia Petrova/Katarina Srebotnik, RUS/SLO
...Dementieva didn't defend her Kremlin Cup title, but she reached the SF with wins over Nadia Petrova and Katarina Srebotnik. Those two got the last laugh, though, when they teamed to win the Moscow doubles title. It was Petrova's second consecutive Tier I crown (Tokyo w/ Vania King), and Srebotnik's third of the year (two w/ Ai Sugiyama). In singles, Petrova got a win over Caroline Wozniacki, while Srebotnik qualified and defeated Alona Bondarenko in the main draw.


=============================


FRESH FACES: Dominika Cibulkova/SVK & Irina-Camelia Begu/ROU
...Cibulkova continued to close out the remaining days of her '08 season on a strong note, last week getting Tier I Moscow wins over Marion Bartoli (who retired) and Ana Ivanovic to reach the QF. Begu, 18, won her third ITF title of the season in the $50K Jounieh event, putting up wins over Nina Bratchikova, Masa Zec-Peskiric (who leads the circuit w/ five titles) and Anastasiya Yakimova.


=============================


DOWN: Ana Ivanovic/SRB
...another early exit, this time in a three-set 2nd Round loss to Cibulkova. It wasn't a loss for AnaIvo to hang her head about, as Cibulkova has collected her fair share of highly-ranked pelts in '08. But the trend that's developed since her "Kiss of Life" win in Wimbledon is striking. After her SW19 escape against Nathalie Dechy, Ivanovic was 29-6 on the season. Since then, she's gone 3-6. On the bright side, she did inch up to #4 in the rankings today.


=============================


ITF PLAYER: Melinda Czink/HUN
...in the Pittsburgh $50K, the Hungarian worked over a batch of young Americans -- Alexa Glatch, Madison Brengle, Carly Gullickson & Varvara Lepchenko -- to claim the title.


=============================






1. Moscow Final - Jankovic d. Zvonareva
...6-2/6-3. And, to think, these two played a pair of tie-break sets a week ago in Stuttgart. You know, when Jankovic was "less tired." QC's 4555 points are the highest WTA computer total since Henin retired. But the total would still be 1140 behind La Petit Taureau's points when her name was removed from the rankings in May, and 2275 in back of Henin's near-7000 total in February.


=============================


2. Moscow SF - Zvonareva d. Safina
...6-2/7-6. If Jankovic is tired, then what would Safina be? She's up to #2 in the rankings, but Marat actually had the better result (RU) of the siblings in Moscow this weekend.


=============================


3. Moscow 1st - Pennetta d. V.Williams
...6-2/2-6/6-4. Pennetta is 3-1 against Venus, including two wins this season.


=============================


4. Moscow 2nd - Cibulkova d. Ivanovic
...3-6/6-2/7-6. This was #20 Cibulkova's sixth Top 10 win this season.


=============================


5. Moscow SF - Jankovic d. Dementieva
...0-6/6-1/6-0. In an error-heavy match, JJ kept her head better than than the '07 Moscow champ to notch her first win over a Top 5 player since defeating Maria Sharapova in the Birmingham final in June '07.


=============================


6. Moscow Doubles Final - Petrova/Srebotnik d. Black/Huber
...6-4/6-4. Black & Huber might have put themselves in a controlling position to share "Ms. Backspin" honors heading into Doha if they'd grabbed a third Tier I in '08. Now what?


=============================


7. Moscow Q2 - Koryttseva d. Pivovarova
...6-3/6-7/7-5. After taking 3:55 to win this one, Koryttseva ended up losing 6-0/6-1 to Francesca Schiavone in the final round of qualifying.


=============================


8. Moscow 1st - Kuznetsova d. Li
...6-4/7-5. After so many matchups in the last two months, these two are either on pretty good terms by now or shooting eye daggers when they cross paths in the lockerroom.


=============================





**2008 WTA SINGLES TITLES**


4...JELENA JANKOVIC, SRB
4...Serena Williams, USA
4...Dinara Safina, RUS
3...Maria Sharapova, RUS
3...Agnieszka Radwanska, POL
3...Caroline Wozniacki, DEN
3...Maria Kirilenko, RUS



**2008 HARD COURT MATCH WINS**


47...JELENA JANKOVIC
40...VERA ZVONAREVA
38...Caroline Wozniacki
36...Dinara Safina
31...Svetlana Kuznetsova



**2008 TIER I FINALS**




[ranking at time of match]


Doha - #5 Sharapova def. #27 Zvonareva
Indian Wells - #2 Ivanovic def.#3 Kuznetsova
Miami - #8 S.Williams def. #3 Jankovic
Charleston - #9 S.Williams def. #17 Zvonareva
Berlin - #17 Safina def. #9 Dementieva
Rome - #4 Jankovic def. #34 Cornet
Montreal - #8 Safina def. #31 Cibulkova
Tokyo - #5 Safina def. #7 Kuznetsova
Moscow - #1 Jankovic def. #9 Zvonareva



**2008 TIER I FINALISTS - BY NATION**


10...Russia (4-6)
4...Serbia (3-1)
2...United States (2-0)
1...France (0-1)
1...Slovakia (0-1)



**2008 TIER I DOUBLES CHAMPS**


Doha - Peschke/Stubbs
Indian Wells - Safina/Vesnina
Miami - Srebotnik/Sugiyama
Charleston - Srebotnik/Sugiyama
Berlin - Black/Huber
Rome - Chan/Chuang
Montreal - Black/Huber
Tokyo - King/Petrova
Moscow - Petrova/Srebotnik



**DEFEATED DEFENDING CHAMP, WON TITLE**


Istanbul - Agnieszka Radwanska (F- Dementieva)
Stockholm - Caroline Wozniacki (SF- A.Radwanska)
Moscow - Jelena Jankovic (SF- Dementieva)



**LONG 2008 WIN STREAKS**


18...Maria Sharapova (January-March)
17...Serena Williams (March-May)
15...Dinara Safina (July-August)
12...JELENA JANKOVIC (SEPTEMBER-current)
12...Dinara Safina (May-June)



**MOST 2008 DOUBLES TITLES**




[doubles/mixed]


9...Cara Black [8/1]
8...Liezel Huber [8/0]
4...Anabel Medina-Garrigues [4/0]
4...Chuang Chiang-Jung [4/0]
3...Virginia Ruano-Pascual [3/0]
3...Chang Yung-Jan [3/0]
3...KATARINA SREBOTNIK [3/0]
3...NADIA PETROVA [3/0]



**TITLES ON THREE SURFACES - since 2003**


2003: Kim Clijsters, Anastasia Myskina
2004: Lindsay Davenport, Anastasia Myskina
2005: Maria Sharapova
2006: Justine Henin-Hardenne
2007: Justine Henin, Jelena Jankovic
2008: Jelena Jankovic, Agnieszka Radwanska



ZURICH, SWITZERLAND (II-Hard Indoor)
07 FINAL: Henin d. Golovin
08 TOP: Jankovic/Ivanovic
=============================


=SF=


Petrova d. Zvonareva
Schnyder d. Wozniacki


=FINAL=




Petrova d. Schnyder



...hmmm, SF predictions with no Jelena. No Ana, nor Venus, either. It's Week 42 -- weird things happen.


LATER THIS WEEK: Intriguing Answers, Pt.2

All for now.







2008 SEASON REVIEW EDITIONS OF WTA BACKSPIN:


...Revolving Doors - WTA '09 Guide Preview
...Intriguing Answers, Pt.1
...Intriguing Answers, Pt.2

(this week)


...Backspin Awards

(coming soon)


...Ms. Backspin

(coming soon)


...WTA Yearbook

(coming soon)