Wk.5- The More Things Change, the More They Stay the Same
There was a legitimate chance that a true sea change could have occurred in this weekend's Fed Cup action. But, in the end, not much changed at all.


With so many countries developing a depth of talent that'll make them potential FC forces in future seasons -- China, Belarus, Great Britain, Ukraine, etc. -- one could surmise that the traditional powers in this annual team event could soon be able to be toppled on a regular basis. The first domino in that theory could have fallen this weekend, as the four-time champion Russian team, which was absent any of the nation's "big time" stars until late in the week, faced off with a Serbian team sporting two former #1-ranked players. But, especially where the Serbs are concerned, the "woulda, coulda, shoulda" moments so often prevent major change in women's tennis. It happened again this weekend.

A quick rundown of some things gleaned from 2010's first weekend of FC action:



*FIVE THINGS I'M LOVING*


1. That Belgium, without Barbie or Justine Henin, was lucky enough to have Yanina Wickmayer
2. That Samantha Stosur's engine seems to be running rather smoothly now
3. That MJF's Bannerettes didn't have to rise from their own ashes in Year 2's 1st Round
4. That Flavia Pennetta is still Fed Cup's reigning Queen
5. That the great Czech FC history wasn't littered with yet another momumental choke


*ONE I'M NOT*


Ana Ivanovic's continuing anti-Midas touch


*ONE THAT CONTINUES TO PERPLEX*


The Chinese tennis federation was built upon the hopes of winning glory for China at the Olympics. In the past, Chinese players have been pulled from Wimbledon competition to represent the country in the Asia Games. But they still don't seem to have this Fed Cup stuff down. A week after two players reached the Australian Open semifinals, and one year after that embarrassing 5-0 1st Round thumping by the Russians after Chinese officials misread the FC rules and fielded an inferior team (a defeat which was then followed up by another loss to Germany in the World Group playoffs), none of the Chinese stars (Li, Zheng, Peng or even Zhou) were playing this weekend against the Slovaks. In fact, the most populous nation in the world only listed three players for the four slots on the team. Another loss means that come the spring the Chinese team will be trying to avoid falling back into Zone play in 2011.


*AND ONE THAT'S A VIRTUAL DRAW*


So, who won? Shamil Tarpischev, who was proven right to hound Svetlana Kuznetsova into joining the Russian team for a very difficult 1st Round tie, or Kuznetsova, whose participation was likely the difference between having the chance to continue to chase that fifth FC title come April, or having suffered a hugely disappointing 1st Round exit?

In the end, the 2010 Fed Cup semifinal field will consist of the same four teams that participated in 2009: the champion Italians, runners-up Americans, Russians and Czechs.

Oh, well. I guess there's always next year. For the Indianapolis Colts, as well as the "non-traditional" tennis powers, as it turns out.



*WEEK 5 - FED CUP*






1st Round


Czech Republic def. Germany 3-2
Italy def. Ukraine 4-1
Russia def. Serbia 3-2
United States def. France 4-1


World Group II


Australia def. Spain 3-2
Belgium def. Poland 3-2
Estonia def. Argentina 4-1
Slovak Republic def. China 3-2


Zone Promotion Finals


[Europe/Africa] - Sweden def. Austria 3-0
[Europe/Africa] - Slovenia def. Switzerland 3-0
[Asia/Oceania] - Japan def. Taiwan 2-1
[America's] - Canada def. Colombia 2-0






[1st Rd. MVPs]


Flavia Pennetta/ITA
...after Francesca Schiavone lost the opening match on the road against Ukraine, trouble could have been brewing. But Pennetta took the reigns of the defending Italian team and led them though the chaos with back-to-back defeats of the Bondarenko sisters.


=============================


Lucie Hradecka/CZE
...one of the more underrated players on tour, Hradecka stepped into the spotlight for the Czechs against the Germans. Her singles win over Andrea Petkovic put the Czechs up 2-1, and after #1 Czech Petra Kvitova lost in Match #4 it was up to Hradecka and Kveta Peschke to claim the deciding doubles match to advance to the SF.


=============================


Svetlana Kuznetsova/RUS
...sure, the Contessova lost to Jelena Jankovic. But she opened things up with a win over AnaIvo, and closed everything out with Alisa Kleybanova by winning the deciding doubles match. Consider it a tentative truce?


=============================


Melanie Oudin/USA
...Little MO gained some early fame in last year's FC play, and she continued her wave of American momentum against France. She went 2-0 in singles in the #1 role, not dropping a set in Team USA's somewhat suprisingly-easy win.


=============================





[WG II MVPs]


Samantha Stosur/AUS
...Slingin' Sammy knocked off both Maria Jose Martinez-Sanchez and Anabel Medina-Garrigues on a hard court in Adelaide, then teamed with Rennae Stubbs in doubles to have a hand in all three of Australia's points in a 3-2 win over Spain.


=============================


Yanina Wickmayer/BEL
...Justine who? Barbie who? It took her three sets in both matches, but Wickmayer managed to go 2-0 against Marta Domachowska and Agnieszka Radwanska in Belgium's win over Poland. She's now 13-1 on the season, and is scheduled to play in Paris this week. Is she trying to play as many matches as she can... just in case?


=============================


Kaia Kanepi/EST
...she went 2-0 to carry the heavily-favored Estonians past Argentina's team of ITF stars.


=============================


Dominika Cibulkova/SVK
...now cemented in the Slovak Republic's lead singles role, Cibulkova shook off her bad '10 start to go 2-0 against China in a 3-2 win.


=============================





[Zone Final MVPs]


Johanna Larsson/SWE
...with Sofia Arvidsson having some difficulty against top players in her #1 singles slot, world #149 Larsson picked up the slack and provided the wins that got Sweden into the surprising position of playing to advance to the WG II playoffs. She went 4-0 in total, and Sweden -- finally with a win from Arvidsson, as well -- advanced past Austria in the final.


=============================


Katarina Srebotnik/SLO
...in her first FC action since 2005, the still-fighting-back-from-injury world #427 Srebotnik had maybe her best string of results since she was battling the likes of Henin in '08. She went 3-0 in all, and Slovenia advanced past Switzerland (which was minus an ill Patty Schnyder).


=============================


Kimiko Date-Krumm/JPN
...she hadn't played FC since 1996, but you'd never know it. Date-Krumm went 4-0 in round robin and final play, including a momentum-turning win over Taiwan's Chan Yung-Jan after Ayumi Morita had dropped the opening match in the Asia/Oceania final.


=============================


Sharon Fichman/CAN
...Fichman went 4-0 in singles as Canada advanced out of the America's zone, edging out teammate Aleksandra Wozniak for the honor since A-Woz suffered that big upset at the hands of Maria Fernanda Alves in round robin play.


=============================





[RISERS]


Jelena Jankovic/SRB
...she carried the Serbian team as far as she could against the Russians, knocking off both Kleybanova and Kuznetsova. Pity she didn't receive even a little help from her country's former grand slam winner.


=============================


Anna-Lena Groenefeld/GER
...ALG's 2-0 mark, with wins over Lucie Safarova and Petra Kvitova, went unrewarded in the 1st Round tie against the Czechs as Andrea Petkovic's 0-2 singles record allowed things to be pushed to the doubles.


=============================





[FRESH FACE]


Chang Kai-Chen/TPE
...her win over Ayumi Morita in the opening match of Taiwan's Asia/Oceania promotional playoff tie against Japan forced Date-Krumm to "hold serve" in her matches. Chang, remember, got that big win over Safina at the end of last year and climbed into the Top 100.


=============================





[SURPRISE]


Bethanie Mattek-Sands/USA
...maybe not a "surprise," but after the disappointing year she had in '09 it was hard to tell what to think of Mattek-Sands for '10. Against France, she opened the tie with a close win over Alize Cornet to notch her first FC victory, then closed out the victorious weekend by joining with Liezel Huber to close out the Pastries by a 4-1 score.


=============================





[VETERAN]


Rennae Stubbs/AUS
...she's already back with Lisa Raymond, and now Stubbs is back with an Aussie FC team that has the potential to have some bite, too. She and Stosur won the deciding doubles match against Llagostera-Vives/MJMS to get the Australian team back to within one tie of playing in the 2011 1st Round.


=============================





[COMEBACK]


Kveta Peschke/CZE
...a year ago in the SF, Peschke and Iveta Benesova were a match point away from defeating Huber/Mattek-Sands and reaching the FC Final, which the Czechs hadn't done in two decades. But a wild error by Peschke set off the avalanche that washed the Maidens out of the tie. This time, against the Germans in the 1st Round, Peschke and Hradecka took out Groenefeld/Malek in straights in the deciding match against Germany in the 1st Round. Now, she and her teammates will get a semifinal "do-over."


=============================





[DOWN]


Ana Ivanovic/SRB
...Jankovic was supposed to be the "iffy" one in the tie with Russia, but it was AnaIvo who was Team Serbia's unlucky charm. She went 0-2 in singles, 0-1 and doubles and was 0-for-6 in total sets. Ouch. Not exactly the type of weekend that'll stoke her already-questionable confidence.


=============================


Nuria Llagostera-Vives/Maria Jose Martinez-Sanchez, ESP
...the Spanish pair won a hard court title at the year-ending championships last season, so the surface isn't an excuse. Their miserable performance in Oz was followed up by a not-close loss to Stosur/Stubbs in the deciding match against Australia in the World Group II playoffs.


=============================





ITF PLAYER:

Arina Rodionova/RUS
...Anastasia's sister was one of three Russians to walk away with singles titles in the five ITF events decided this weekend. After getting wins over Yan Zi and Jessica Moore, Rodionova won the $25K in Burnie, Australia by taking out Jarmila Groth 6-1/6-0 in the final. She also took the doubles title with Moore.




1. FC 1st Rd - RUS/SRB #5: Kleybanova/Kuznetsova d. Ivanovic/Jankovic
...6-1/6-4. Kuznetsova gets the last laugh? Or maybe it's Tarpischev?


=============================


2. FC 1st Rd - CZE/GER #5: Hradecka/Peschke d. Groenefeld/Malek
...6-1/6-3. Redemption. Since the match wasn't really close, the Czechs didn't have much of a chance to choke it away again. But, then again, they led the Americans in the deciding match in the SF a year ago by a similar 6-2/5-2 score and had match point.


=============================


3. FC 1st Rd - ITA/UKR #2 - Pennetta d. K.Bondarenko
...7-5/6-3. Flavia, doing what a team leader is supposed to do. If the Italians win another Cup, this might be the most important match in the run.


=============================


4. FC 1st Rd - RUS/SRB #2/#3 - Jankovic d. Kleybanova 4-6/6-4/6-0; Jankovic d. Kuznetsova 6-3/4-6/6-3
... After being questionable to play at all in the tie, Jankovic ended up being arguably the best player on either team. Now, there's talk she's dropping Ricardo Sanchez as her coach, too. Hmmm, does this week count as our first Queen Chaos sighting in a while?


=============================


5. FC WG II - AUS/ESP #5 - Stosur/Stubbs d. Llagostera-Vives/Martinez-Sanchez
...6-4/6-2. Nuria & Maria Jose will be more than glad to hop that flight off the continent.


=============================


6. FC America's Zone - CAN/BRA RR - Alves d. Wozniak
...4-6/6-4/6-2. In one of the week's biggest FC upsets, the world #259 took out #36.


=============================


7. FC WG II - AUS/ESP #4 - Suarez-Navarro d. Molik
...6-1/6-1. The match ultimately didn't hurt the Aussies, but it wasn't exactly an award-winning FC return for the Steamer. A nice "road win" for CSN, though.


=============================


8. $25K Belfort Final - Bovina d. Oprandi
...7-6/5-7/6-4. Even if she never gets back anywhere close to where she once was, you've got to hand it to Bovina for just continuing to plug along. She also won the doubles.


=============================


9. $25K Sutton Final - Hlavackova d. Cecil
...6-1/4-6/6-4. While her doubles partner Hradecka was off being a Fed Cup star, Hlavackova won herself a singles challenger title.


=============================


10. Europe/Africa Zone - AUT/BLR RR - Bammer d. Azarenka
...5-7/6-4/2-0 ret. Azarenka was apparently sick, but she didn't play again the rest of the week.


=============================








**OVERALL FED CUP TITLES**


17...United States
6...Australia
5...Czechoslovakia
5...Spain
4...Russia
2...France
2...Italy
2...West Germany/Germany
1...Belgium
1...Slovak Republic
1...South Africa


[1960's]


4...United States
3...Australia


[1970's]


4...Australia
4...United States
1...Czechoslovakia
1...South Africa


[1980's]


5...United States
4...Czechoslovakia
1...West Germany


[1990's]


5...Spain
3...United States
1...France
1...Germany


[2000's]


4...Russia
2...Italy
1...Belgium
1...France
1...Slovak Republic
1...United States



=2010 Semifinalists=


Czech Republic
Italy
Russia
United States


=Group I Playoffs=


Australia
Belgium
Estonia
France
Germany
Serbia
Slovak Republic
Ukraine


=Group II Playoffs=


Argentina
Canada
China
Japan
Poland
Slovenia
Spain
Sweden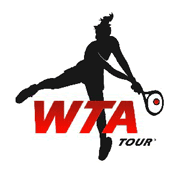 PARIS, FRANCE (Premier $700K/hard court intdoor)
09 Final: Mauresmo d. Dementieva
10 Top Seeds: Dementieva/Pennetta
=============================


=SF=


Dementieva d. Wickmayer
Pennetta d. Peer


=FINAL=


Dementieva d. Pennetta

...eventually, Wickmayer has to run out of gas. Just picking Pennetta to reach a final a week after Fed Cup is a real roll of the dice, so I can't consider picking her, as well. Dementieva is rested, so I'll go with her to become the first two-time champ of '10.



PATTAYA CITY, THAILAND (Int'l $220K/hard court outdoor)
09 Final: Zvonareva d. Mirza
10 Top Seeds: Zvonareva/Lisicki
=============================


=SF=


Mirza d. Chang
Lisicki d. Dushevina


=FINAL=


Lisicki d. Mirza

...Zvonareva could defend her title, but that ankle makes her a big question mark. I'll take a flier on Chang to get through in the Russian's quarter. Mirza, a finalist a year ago, now doesn't have to answer questions about retirement since she called off her engagement. If Lisicki is healthy, I'll go with her to get her season going down the right path after a hit-and-miss start. If her health is an issue again, or that pesky inconsistency resurfaces, a back-in-Asia Date-Krumm would be a nice choice in Lisicki's quarter, though.


All for now.