Wk.24- The Comedy of Fate
Sometimes, fate has a sense of humor. Or not.


Remember when the teenaged Daniela Hantuchova was the WTA's appointed "Wonder Girl" and all seemed possible? She was to be the tour's young, marketable "anti-Anna" (Kournikova, not the World Saver who pops up in this space on occasion), a WTA Sex Symbol 2.0 for the new millennium who actually won singles titles. She seemed to rise to the occasion on big stages and was a Top 5 player admired by no less than Martina Navratilova because of her great net skills and stated desire to be #1. Thing is, it didn't take long for that story to go south as the Slovak's body, health and emotions let her down on a regular basis. For over three years, from the end of 2007 to the 2011 season, Hantuchova won no singles titles while she struggled to maintain a Top 30 ranking and developed a reputation as a player who pretty much always tearfully folded in the clutch.

Well, Hantuchova just turned 30 a few months ago.

After a career with some truly remarkable doubles success (she wrapped up a Career Mixed Grand Slam in 2005 at age 22) which helped inch her up to #20 on my "Decade's Best" list for 2000-09, Hantuchova still survives as one of the great enigmas in the game. She's always a dangerous floater who could upset anyone on a given day, or lose to anyone else, too. Thing is, while her ranking has become less and less important in the back part of her career, the Former Wonder Girl has started to do a weird thing that she never really did all that much when she was "in her prime" -- she's started to win singles titles. After famously winning her first career title in Indian Wells in 2002, it'd take five years for her to win her second, also in Indian Wells in '07. After a title in Linz later that season, it'd be four more seasons before she'd win again in Pattaya in 2011. She then defended that crown last season. This weekend, with a ranking barely in the Top 60, in Birmingham, Hantuchova grabbed career title #6, defeating Croat Donna Vekic, a 16-year old (born in Osijek, the same town where Jelena Dokic, an old Hantuchova rival back in the day, when they were both Top 5 players as teens) whose presence in the final had to remind her of herself. Hantuchova, remember, was 19 when she reached the quarterfinals at Wimbledon in 2002 in just her second full season on tour.

Great things seemed destined, but then fate stepped in.

Hantuchova's Wimbledon quarterfinal kicked off a string of three straight slam final eight results in her first nine slam appearances in 2002-03. But in the thirty-nine that have followed, including the last four that have ended in 1st Round defeats, the Slovak has advanced that far just once, reaching the semis in Melbourne in 2008. As it turns out, after making her first slam mark on the grass at SW19, Hantuchova didn't win her first grass court title (save a Birmingham doubles crown in '05) until this weekend. After winning three titles from 2002-10, from age 18 to 26 when she garnered much attention, Hantuchova has now joined in on the tour's late twenties/thirtysomething renaissance by winning three in the past three seasons -- the only players with more consecutive seasons with titles are the Big 3, Vinci and Li -- while her "covered nude" appearance in ESPN the Magazine's "Body Issue" (thereby pulling a rare two-fer, after also appearing in the Sports Illustrated swimsuit issue in '09) got her more headlines than anything she's done on the court.

Go figure. Sometimes fate has a sense of humor. Or not.



*WEEK 24 CHAMPIONS*
BIRMINGHAM, ENGLAND (In't'l $235K/Grass)
S:

Daniela Hantuchova/SVK def. Donna Vekic/CRO 7-6/6-4


D:

Barty/Dellacqua (AUS/AUS) d. Black/Erakovic (ZIM/NZL)
NUREMBERG, GERMANY (Int'l $235K/RCO)
S:

Simona Halep/ROU def. Andrea Petkovic/GER 6-3/6-3


D:

Olaru/Solovyeva (ROU/RUS) d. Groenefeld/Peschke (GER/CZE)

PLAYER OF THE WEEK:
Daniela Hantuchova/SVK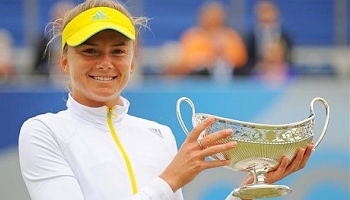 ...before winning the Edgbaston final over Vekic, Hantuchova was 0-2 in grass court finals, having lost in finals seven years apart in Eastbourne (2004) and Birmingham (2011). Her additional wins last week over Casey Dellacqua, Laura Robson, Kristina Mladenovic, Francesca Schiavone and Alison Riske was the first time she defeated three Top 50 players in the same event since January '12 in Brisbane.


=============================




RISERS:

Simona Halep/ROU & Alison Riske/USA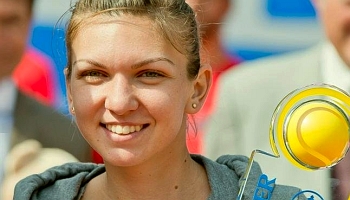 ...right before Roland Garros, Halep put together a qualifier-to-semifinalist run in Rome that included wins over Hantuchova, Kuznetsova, Jankovic, A-Rad and Vinci, so it's hard to say that her first-ever career title in Nuremberg, despite the 0-3 mark in finals she had before last week, was anything resembling a shocker. The 21-year old, currently #45, is still chasing down her career-best ranking (#37 last spring), but her wins over the likes of Galina Voskoboeva, Lucie Safarova and Andrea Petkovic surely have her barreling in that direction. It was a great week for the Swarmettes, by the way, as Halep became the third first-time champ hailing from Romania in the past year, while Raluca Olaru teamed with Pocket Hordette Valeria Solovyeva to take the doubles in Nuremberg. Meanwhile, Riske is become one of those players that you pay special attention to every June when the grass court (blink-and-you-missed-it) season arrives. As a teenager ranked #185 (without a main draw tour win in her career) in 2010, the American qualified and reached the Birmingham semis, losing to Sharapova in three sets, but gaining a Wimbledon MD wild card. In 2011, she reached the Birmingham QF, falling to Hantuchova. Last week, at 22 and ranked #167, she was at it again at Edgbaston. She qualified with wins over Irina Falconi and Gabriela Dabrowski, then got MD wins over Anne Keothavong, grass maven Tamira Paszek, Alla Kudryavtseva and former Wimbledon semifinalist Sabine Lisicki to reach her SECOND career tour semifinal. Again, she lost to Hantuchova. Still, her ranking jumps from #167 to #126 this week and, yes, it was announced on Sunday that Riske has once again been granted a main draw wild card by the All-England Club.


=============================




SURPRISES:

Ashleigh Barty & Casey Dellacqua (AUS/AUS)


...in Birmingham, the duo, who reached the Australian Open final in January, became the first Aussie pair to team to win a tour doubles title since Nicole Pratt and Bryanne Stewart did it in Memphis in 2007. It was the first career crown for 17-year old Barty (who hit six aces in the final vs. Black/Erakovic), while it was 28-year old Dellacqua's second in 2013 (Pattaya w/ Date-Krumm).


=============================




VETERAN:

Cara Black/ZIM


...having just broken the "age/ranking barrier," as the 34-year old surpassed her age and broke into the doubles Top 30, Black continued her post-baby comeback without all the Clijstersian hoopla. She and Marina Erakovic reached their third '13 final in Birmingham, having lost on the clay in Madrid and Strasbourg (and in the Roland Garros QF) earlier this spring. Unfortunately for them, they're now 0-3 in those finals, as Black/Erakovic fell to Barty/Dellacqua this time around. Black, though, did win in Auckland with Anastasia Rodionova in January, and has reached a pair of slam Mixed semis with Aisam-ul-Haq Qureshi.


=============================




COMEBACK:

Andrea Petkovic/GER


...with her latest comeback in full swing, Petkovic arrived in Nuremberg right after winning a $100K challenger in Marsaille. In the draw as a wild card, she picked up right where she left off, taking out Sofia Arvidsson, fellow Germans Julia Goerges and Annika Beck, and then Jelena Jankovic to reach her first tour singles final since 2011. She lost on the clay to Halep, but only after managing to get a wild card invite into next week's Wimbledon main draw. Hmmm... a German and a wild card for Wimbledon? That worked out pretty well for Sabine a while back.


=============================




FRESH FACES:

Donna Vekic/CRO & Madison Keys/USA


...Vekic, 16, reached her second career tour final (Tashkent '12) in Birmingham, knocking off Camila Giorgi, '12 's-Hertogenbosch RU Urszula Radwanska, Maria Sanchez, Sorana Cirstea and '09 Eastbourne champ Magdalena Rybarikova before falling to Hantuchova in the final. Keys, 18, reached her third '13 QF in Birmingham, defeating Lesia Tsurenko, Jamie Hampton and Mona Barthel. This weekend in Eastbourne, Keys lost in qualifying to Kristyna Pliskova.


=============================




DOWN:

Ekaterina Makarova/RUS & Tamira Paszek/AUT


...Makarova's only tour singles title came on grass, at Eastbourne in 2010. But coming straight off her only slam women's doubles title in Paris, as the #2 seed in Birmingham, the Russian dropped her opening match to Marina Erakovic. Paszek won Eastbourne a year ago, and then followed up with her second straight quarterfinal result at Wimbledon. She dropped her 1st Round match in Birmingham to Alison Riske. This week, the Austrian opens her Eastbourne defense attempt with a 1st Rounder against Caroline Wozniacki, while the possibility of a rematch of her wild Eastbourne final with Angelique Kerber could come in the QF.


=============================




ITF PLAYER:

Elena Baltacha/GBR


...the 29-year old Brit won the $50K Nottingham challenger, her first title since winning back-to-back crowns in Nottingham in 2010-11. This wasn't a case of stealing from the poor to give to the rich, though, as Baltacha missed the last half of '12 after undergoing knee surgery. While her career appeared to be in jeopardy at the time of her injury, Baltacha seems to have bounced back fairly well. Her Nottingham victims included Misaki Doi, Barbora Zahalvova-Strycova, Natassja Burnett and Tadeja Majeric in the final. As everything was going Baltacha's way last week, she was also granted a wild card into the Wimbledon main draw.


=============================




JUNIOR STAR:

Catherine Cartan "CiCi" Bellis/USA


...Bellis won the International Grass Court Championships in Philadelphia. The 14-year old knocked out #1-seeded Johnnine Renaud in the quarterfinals, and then defeated #2 Kaitlyn McCarthy in the final.


=============================






1. Birm Final - Hantuchova d. Vekic
...7-6/6-4. Numbers, numbers and more numbers: Hantuchova's win, the first by a Slovak in '13, means that players from fifteen different nations have been crowned WTA singles champs this season, while the Former Wonder Girl's triumphant weekend means that ten titles have been claimed this year by thirtysomethings.


=============================


2. Nurem Final - Halep d. Petkovic
...6-3/6-3. I'll leave out the part her about the ridiculousness of a tour event on clay being placed within the brief two-week lead-up to a grass court slam and simply that say that Romanians are 2-0 in 2013 tour singles finals, while Germans are 1-5.


=============================


3. Birm 2nd Rd. - Cirstea d. Pironkova
...6-4/6-4. You knew it was going to be a good week for the Swarmettes when it began with one of them taking down The Pironkova on a grass court. Not for the faint of heart... especially a SEED with a heart.


=============================


4. Birm 1st Rd. - Tomljanovic d. Oudin
...6-3/6-1. Oudin's reign as the defending Birmingham champion was cut as short as humanly -- or Croatianly -- possible.


=============================


5. Birm Q1 - Kudryavtseva d. Tanasugarn 4-6/7-5/6-3
Birm 3rd Rd. - Lisicki d. Lucic-Baroni 7-5/2-6/6-4
...time passes, but good grass courters persist. Tanasugarn, a Wimbledon quarterfinalist in 2008, is still able to give it a go -- albeit a losing one -- at age 36 on the lawn. Meanwhile, a past Wimbledon semifinalist (1999) in the same year in which Alexandra Stevenson (SF) and Jelena Dokic (QF) stole a bit of her surprise thunder, Lucic has had a bit of a career resurgence over the last year or two. Last week, she got wins over Karolina Pliskova and Yanina Wickmayer before losing in three to Lisicki. She's since lost in Eastbourne qualifying this weekend, as well.


=============================






1. Birm 2nd Rd. - Vekic d. U.Radwanska
...6-3/6-2. Teenagers... they think they're invincible. The rest of us KNEW that Donna wouldn't win the title after this.


=============================


2. Eastbourne Q2 - Ka.Pliskova d T.Moore 6-4/2-6/7-6
Eastbourne Q2 - Kr.Pliskova d. Keys 4-6/6-4/6-4
...and the reward the Pliskovas get? They'll face each other in the final round of Eastbourne qualifying on Monday. Kristyna is the '10 Wimbledon junior champ, but Karolina is higher-ranked and won her first tour singles title in Kuala Lumpur earlier this season.


=============================








**2013 FIRST-TIME CHAMPIONS**


Hobart - Elena Vesnina, RUS (age 26, #68)
Memphis - Marina Erakovic, NZL (age 24, #71)
Kuala Lumpur - Karolina Pliskova, CZE (age 20, #127)
Florianopolis - Monica Niculescu, ROU (age 25, #75)
Nuremberg - SIMONA HALEP, ROU (age 21, #58)



**CONSECUTIVE SEASONS WITH SINGLES TITLE - ACTIVE STREAKS**


11 years - Maria Sharapova/RUS (2003-13)
7 years - Serena Williams/USA (2007-13)
5 years - Victoria Azarenka/BLR (2009-13)
5 years - Roberta Vinci/ITA (2009-13)
4 years - Li Na/CHN (2010-13)
3 years - Agnieszka Radwanska/POL (2011-13)
3 years - Petra Kvitova/CZE (2011-13)
3 years - DANIELA HANTUCHOVA/SVK (2011-13)
--
NOTE: Wozniacki has yet to extend 5-year streak (2008-12)



**ALL-UNSEEDED FINALS IN 2013**


Kuala Lumpur - Karolina Pliskova/CZE d. Bethanie Mattek-Sands/USA (WC)
Florianopolis - Monica Niculescu/ROU d. Olga Puchkova/RUS
BIRMINGHAM - Daniela Hantuchova/SVK d. Donna Vekic/CRO



**LOW-RANKED 2013 FINALISTS**


#228 Catalina Castano/COL - Cali 125 (lost to Arruabarrena-Vecino)
#198 Paula Ormaechea/ARG - Bogota (lost to Jankovic)
#197 Bethanie Mattek-Sands/USA - Kuala Lumpur lost to Ka.Pliskova)
#127 Karolina Pliskova/CZE - Kuala Lumpur def. Mattek-Sands)
#112 Lucie Hradecka/CZE - Strasbourg (lost to Cornet)
#109 Olga Puchkova/RUS - Florianopolis (lost to Niculescu)
#103 ANDREA PETKOVIC/GER - Nuremberg (lost to Halep)



**BEST QUALIFIER RESULTS IN 2013**


Bogota - Teliana Pereira, BRA (#156) - SF
Katowice - Alexandra Cadantu, ROU (#117) - SF
Rome - Simona Halep, ROU (#64) - SF
Strasbourg - Flavia Pennetta, ITA (#158) - SF
Birmingham - ALISON RISKE, USA (#167) - SF



**LOW-RANKED 2013 SEMIFINALISTS**


#228 Catalina Castano/COL - Cali 125 (RU)
#198 Paula Ormaechea/ARG - Bogota (RU)
#197 Bethanie Mattek-Sands/USA - Kuala Lumpur (RU)
#195 Paula Ormaechea/ARG - Cali 125 (SF)
#167 ALISON RISKE/USA - Birmingham (SF)
#158 Flavia Pennetta/ITA - Strasbourg (SF)
#156 Teliana Pereira/BRA - Bogota (SF)



**MOST CAREER TITLES - ROMANIANS**


12...Virginia Ruzici (1975-85)
4...Irina Spirlea (1994-98)
4...Ruxandra Dragomir (1996-97)


[active; age of first title]


2...Alexandra Dulgheru (19, Warsaw '09)
1...Irina-Camelia Begu (22, Tashkent '12)
1...Sorana Cirstea (18, Tashkent '08)
1...SIMONA HALEP (21, NUREMBERG '13)
1...Monica Niculescu (25, Florianopolis '13)



**2013 ITF SINGLES FINALS - MEXICO**


3...Ana-Sofia Sanchez (2-1)
2...Ximena Hermoso (1-1)
2...Marcela Zacarius (1-1)





EASTBOURNE, ENGLAND (Premier $681K/grass outdoor)
12 Final: Paszek d. Kerber
12 Doubles Final: Llagostera-Vives/Martinez-Sanchez d. Huber/Raymond
13 Top Seeds: A.Radwanska/Li
=============================


=SF=


#1 A.Radwanska d. #3 Kerber
Bartoli d. #4 Kvitova


=FINAL=


#1 A.Radwanska d. Bartoli

...maybe I should go with Kvitova in the final, or even Li. But SW19 is coming up, and I have to curry favor with You Know What. So I'll go with Bartoli, who might be even more of a wild card than the other two -- and "wild card" is virtually the middle name for BOTH -- and thus "solidify" my tense cease fire with The Rad.



's-HERTOGENBOSCH, NETHERLANS (Int'l $235K/grass outdoor)
12 Final: Petrova d. U.Radwanska
12 Doubles Final: Errani/Vinci d. Kirilenko/Petrova
13 Top Seeds: Vinci/Cibulkova
=============================


=SF=


Kanepi d. Pironkova
#7 U.Radwanska d. (Q) Hlavackova


=FINAL=


Kanepi d. #7 U.Radwanska

...often Kanepi is at her best one week BEFORE a slam, so why not again? (Plus, I "figure" that angering the OTHER part of The Rad is "safer.")

ALSO:

Wimbledon Qualifying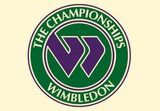 All for now. Wimbledon Preview this weekend.