AO 4 - The Overwhelming Power of a Good First Impression

While the second week of this Australian Open may eventually become known for veterans rising to the forefront once more, the first four days have been about the next generation flexing their collective muscles. From young Russians and former Russians to Puerto Ricans, Czechs and Pastries, the teenagers and young twentysomething have ruled the headlines thus far.
On Day 4, it was barely 18-year old Naomi Osaka's turn to step into the spotlight.
Nerves? What nerves. Qualifier Naomi Osaka closes out a 6-4 6-4 win over No. 18 seed Elina Svitolina in style pic.twitter.com/4JDSdV1AwV

— Australian Open (@AustralianOpen) January 21, 2016


A #127-ranked qualifier with bludgeoning power and a super-impressive first serve, Osaka's run last week in Hobart nearly kept the Japanese teen from participating in the Australian Open Q-rounds, but she made it to Melbourne Park in time to win three matches late last week and reach her first career slam main draw (and just her fourth tour-level MD, period). She completed her first career slam victory on Tuesday by dispatching Donna Vekic, sending her into what is already her thirteenth match of 2016.

Truth be told, #18-seeded Elina Svitolina probably wishes that Osaka had gone on to win the title in that event in Hobart. That way, the Ukrainian wouldn't have had to deal with her today. Based on how things played out, one sort of got the idea that Svitolina was either unaware or unprepared for the power that was set to come back at her from the other side of the net, for she never was able to get herself to fully commit to moving forward with more aggression in order to prevent Osaka's penchant for sudden power to virtually lay waste to exceedingly long rallies, putting an instant stop to them with one mighty swat of a ball for a clean winner. Osaka has stated that Serena Williams is her idol, and you could surely see that her inspiration has been imprinted on her own game.

From 3-1 down in the 1st set forward, Osaka was the player who dictated the points in this match, often falling back on her big serve to get her out of trouble. At 5-4, after being down love/30, Osaka fired a huge ace to level things at 30/30, then went on to save four break points in the game as Svitolina failed to get things back on serve. A big wide ace, a 17-shot rally ended by a crosscourt backhand, and a clean forehand crosscourt winner saved the first three BP. On #4, Osaka barely got her less-effective second serve inside the service box, but Svitolina wasn't able to take advantage of it. A backhand error pulled Osaka back from potential danger, and she was soon holding set point. After a 30-plus shot rally (which, it should be noted, Osaka looked poised to win) was interrupted when the chair umpire stopped play because a linesperson had made a sound to indicate they were going to call an Osaka shot out at the baseline, only to not officially make the call. But Svitolina had raised her hand to challenge the out call during the point, as well, so a replay was initiated. It showed that the ball had hit the line, though Osaka didn't then get the point. She still had to serve at SP once again.

It was a confusing situation, but Osaka would find a way through it. Eventually. On the "new" SP, Svitolina bounced a ball of the net cord (two bounces, actually) before if plopped down on Osaka's side of the net for a winner. But on SP #3, the Japanese teen -- the winner of the WTA's Rising Star competition in Singapore last fall -- cracked a forehand crosscourt winner to finally secure the 1st set at 6-4.

After Osaka left the court between sets for a medical timeout, things picked up where they'd left off in the 1st set. Svitolina would reach BP, only to see her opponent pull out a big cannon-like serve to save the day again. Trying with all her might to chase down Osaka's shots, the Ukrainian never seemed to be able to slow down long enough to think about implementing another gameplan (one wonders if this had been a regular tour stop, and she'd gotten a mid-match coaching session, if that might have played out differently). Osaka went up a break at 3-2, then held for 4-2. Svitolina's love hold gave hope for a possible opening for Osaka's nerves to get the best of her, as she was occasionally unable to control her power and keep the ball inside the lines during the game. But a booming forehand winner ended a 31-shot rally that put Osaka up 40/15 a game later. She held for 5-3, then served out the match two games later with a wide serve and forehand winner down the line combo on match point.


The rising force that is Naomi Osaka continues her introduction to the elite. Routines Svitolina #ausopen https://t.co/yYmKvVqR1n

— Andrew Jerell Jones (@sluggahjells) January 21, 2016


Osaka won 6-4/6-4, and ANOTHER young star was born. She surely to now be the talk of not only Australia and Japan for the next 24-48 hours, but also the U.S. on some level. Osaka's father is from Haiti while her mother is Japanese. Training and living in the U.S., she has both Japanese and American passports. A while back, her father decided to have her play for Japan, but according to Mary Joe Fernandez on ESPN, Naomi's father was considering having her play for the U.S., as well. He even went so far as to request for Fernandez to come watch her practice before the family's decision was made. So, ummm, good job in getting Osaka under the USTA umbrella there, MJF.

Whew! Well, at least MJF is a good Fed Cup Capt-... oh, wait. (Shakes head and slaps forehead.)

For the record, here's Osaka a few years ago. "My goal is to become a tennis legend," she says in this YouTube video. "I'll do anything in my power to get there."




Step one. Check. ✔

Step two. Take on Victoria Azarenka in the 3rd Round. (Well, we'll have to wait and see about that one, won't we?)







=DAY 4 NOTES=
...meanwhile, while so many top seeds have been losing theirs, the likes of #3 Garbine Muguruza and #14 Victoria Azarenka have been keeping their heads quite well, thank you very much.


Game, set, match Muguruza. The World No.3 advances to 3R with 64 62 win over Flipkens. Up next: Strycova. #AusOpen pic.twitter.com/srLDfzs9JE

— ESPNTennis (@ESPNTennis) January 21, 2016


The Spaniard, who came to Melbourne with injury and lack of match play questions, wasn't as sharp in her win over Kirsten Flipkens on Day 4 as she'd been in the 1st Round, but she still only allowed six total games. Azarenka, though, continued her 2016 turn-back-the-clock mastery, following up a 1st Round double bagel win with a 6-1/6-2 victory over Danka Kovinic, sending yet another message, loud and clear, to the rest of the draw (even Serena is probably paying attention). She never faced a break point, and even pulled off a forehand winner from the edge of the court that she wrapped around the outside of the post and inside the line.

Azarenka and Muguruza could face each other in the Round of 16.


It's celebrations all round as #Azarenka win through to the next round #AusOpen https://t.co/8ti1H6ebIM

— Australian Open (@AustralianOpen) January 21, 2016


...elsewhere, after seeing a Czech take her aces in a match (27) record last night, today #30 Sabine Lisicki lost out to another Czech. Denisa Allertova defeated the German 6-3/2-6/6-4. Last year, Allertova made her slam debut in Melbourne after making it through qualifying, kicking off what would be her first Top 100 season, one in which she reached her maiden tour final (Guangzhou vs. Jankovic) and put up Top 10 wins over Simona Halep and Carla Suarez-Navarro (taking out the Spaniard at the U.S. Open). This is her best career slam result.


Another seed bites the dust. #Lisicki ousted by Denise Allertova 6-3 2-6 6-4. #ausopen pic.twitter.com/dRp3DdjIf6

— Australian Open (@AustralianOpen) January 21, 2016


...meanwhile, #15 Madison Keys once again had to overcome a few dicey moments (including a 30-minute break after a fan fell in the stands), but after dropping the 1st set in a tie-break to veteran Kazakh Yaroslava Shvedova the '15 semifinalist found her groove and went on to win 6-7(4)/6-3/6-3. She faced just two BP in the entire match, and none in the final set.


Madison #Keys continues her good form in Australia battling past Shvedova 6-7(4) 6-3 6-3. #ausopen pic.twitter.com/rcRpKPuKHy

— Australian Open (@AustralianOpen) January 21, 2016


Of some note, Shvedova was the same opponent with which Keys dueled at Wimbledon in 2014, playing injured in their 3rd Round match but holding on (with the help of medical timeouts, which peeved Shvedova) until the Saturday match was suspended due to darkness, hoping that she'd be healthy enough to pull out the match when it would be picked up two days later (after the middle Sunday break). As it turned out, though, Keys ultimately had to pull out of the tournament with the injury and Shvedova advanced anyway.

Not today, though.


Another seed gone. Laura #Siegemund roars past #Jankovic 3-6 7-6(5) 6-4 #ausopen. pic.twitter.com/qhZOyL4rr9

— Australian Open (@AustralianOpen) January 21, 2016


...while the Keys match was taking place, yet another women's seed (the seventeenth up that point) went down in flames as 27-year old German Laura Siegemund (in just her third slam MD, and without a win in any until two days ago) upset #19 Jelena Jankovic 3-6/7-6(5)/6-4. Siegemund staged a comeback when her aggressive game caught fire in the final two sets. In all, the world #97 fired fifty winners in the match (equaling her number of unforced errors, as she was reminded during her on court interview). She offered a wry smile, and a "thanks" to the interviewer for the reminder about that little fact.

But, no matter. Nothing was going to take the smile off her face.


Siegemund knocks off JJ. AND CELEBRATES. pic.twitter.com/92oVcqppIV

— TennisNow (@Tennis_Now) January 21, 2016


Not long afterward, Alize Cornet was outclassed and out-hit by qualifier Zhang Shuai, as the conqueror of Halep once again was firing and hitting nearly every shot she attempted. She raced to a 6-3/4-0 lead while a frustrated Cornet was, well, you know, being Cornet-like and such as the made was slipping away. Zhang won 6-3/6-3, and her dream slam continues.


The fairytale continues! Shuai Zeng takes down Alize Cornet 6-3 6-3 for a place in the 3R. #ausopen pic.twitter.com/1LAieTUTqB

— Australian Open (@AustralianOpen) January 21, 2016


...earlier in the day, the actual Dream Team hit the court for the first time ever in Melbourne on Day 4. Martina Hingis & Sania Mirza defeated the South American duo of Mariana Duque and Teliana Pereira 6-2/6-3, notching their 31st consecutive victory. So add one more to this...



In sisters doubles, with the Kichenoks safely in the 2nd Round and the Chans still to play, the Rodionovas won their opening match over Lara Arruabbrena & Andreja Klepac.




...CLUES FROM DAY 4?:

Aga and... a serpent? Ummm.


Having a wild time... #AusOpen stars and animals - what's not to love? ???? pic.twitter.com/bOD4CpKz6q

— Australian Open (@AustralianOpen) January 21, 2016




...ANECDOTAL EVIDENCE FROM DAY 4:

But, still, it has officially begun.


If Azarenka "dabs" one more time I swear to god I will start sending hate mail. No one likes you. Go home. ?? #AusOpen

— Matthew Lachman (@MattLach77) January 21, 2016


I thought it'd all been a little TOO easy so far.



...LIKE FROM DAY 4:

That at least he knows the longtime issue that has plagued his game...


Monfils: "I didn't miss any stupid shots. I am very happy. I feel good, strong, more stable, more focussed..." #AusOpen

— Australian Open (@AustralianOpen) January 21, 2016




...LIKE FROM DAY 4:

Aussie greats getting "the Maria Bueno treatment"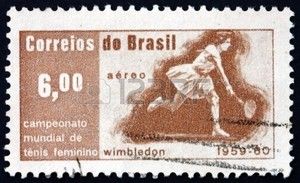 Fraser ? Newcombe ? Rafter ? Cash ? Cooper ? Stolle ? Rosewall ? Roche ? Sedgman ? 2016 @auspost stamps #AusOpen pic.twitter.com/CYfRV5aC9U

— Australian Open (@AustralianOpen) January 20, 2016




...EYE-ROLL-AND-HEAD-SHAKING FROM DAY 4:

It just follows her around...


How many people does it take to get a plastic bag off a tennis racquet? #Jankovic #AusOpen https://t.co/FokWRzMZ8o

— Australian Open (@AustralianOpen) January 21, 2016




...EARLY LIKE FOR DAY 5:

Serena vs. Kasatkina under the lights

...and, finally, I guess I'll wrap it up here since the preparations for two feet of snow piling up outside the windows of Backspin HQ on Friday/Saturday officially begin tomorrow.




Might need to pick up one of these, just in case:


People from the west be reading these #snowmaggedon2016 tweets like, "Bruh, you gotta get one of these." pic.twitter.com/7a2zjExDOy

— zac (@zzcrane) January 21, 2016


What do Tauntauns eat, anyway?

#7 Angelique Kerber (vs. the always-fired-up Alexandra Dulgheru) and #9 Karolina Pliskova (vs. the ever-upset-minded Julia Goerges) are up tonight in matches on MCA and Laver, respectively. Kerber will surely be looking for a match less fraught with the danger she encountered in her 1st Round escape against Misaki Doi, while Pliskova will be seeking to match her two previous career-best slam 3rd Round results (the second coming at last year's AO) and, of course, win the "unofficial" family slam contest one night after her twin sister Kristyna fired a tour record 31 aces, but failed to convert on five MP and lost.

A short update may be in order after those matches tomorrow. We shall see.

Vika's new footwork drill, starting tomorrow?
Who put that there? #AusOpen https://t.co/6cGb1f3zJT

— Australian Open (@AustralianOpen) January 21, 2016

When bae is too tall for you pic.twitter.com/0lT9N2CC4W

— WTA Reactions (@WTAreactions) January 20, 2016









**AO "EARLY-ROUND TOP PLAYER" WINNERS**


2002 (1st Wk. POW) Martina Hingis, SUI
2003 (1st Wk. POW) Kim Clijsters, BEL
2004 (1st Wk. co-POW) Kim Clijsters, BEL/Justine Henin, BEL *
2005 (1st Wk. POW) Svetlana Kuznetsova, RUS
2006 (1st Wk. POW) Amelie Mauresmo, FRA *
2007 Kim Clijsters, BEL
2008 Maria Sharapova, RUS *
2009 Dominika Cibulkova, SVK
2010 Kim Clijsters, BEL
2011 Kim Clijsters, BEL *
2012 Victoria Azarenka, BLR *
2013 Maria Sharapova, RUS
2014 Serena Williams, USA
2015 Genie Bouchard, CAN
2016 Victoria Azarenka, BLR
--
* - won title















TOP QUALIFIER:

Naomi Osaka/JPN




TOP EARLY ROUND (1r-2r):

#14 Victoria Azarenka/BLR




TOP MIDDLE-ROUND (3r-QF):

xx


TOP LATE ROUND (SF-F):

xx


TOP QUALIFYING MATCH:

Q2 - Virginie Razzano/FRA d. #6 Francesca Schiavone/ITA 6-1/4-6/6-1 (ends streak of 61 con. slam MD)




TOP EARLY RD. MATCH (1r-2r):

Nominee: 1st Rd. - #7 Kerber/GER d. Doi/JPN 6-7(4)/7-6(6)/6-3


TOP MIDDLE-RD. MATCH (3r-QF):

xx


TOP LATE RD. MATCH (SF-F/Jr./Doub.):

xx


TOP LAVER/MCA NIGHT MATCH:

Nominee: 2nd Rd. - Gavrilova/AUS d. #6 Kvitova/CZE 6-4/6-4


=============================




FIRST VICTORY:

#6 Petra Kvitova/CZE (def. Q/Kumkhum, THA)




FIRST SEED OUT:

#17 Sara Errani/ITA (lost 1st Rd. to Gasparyan/RUS)




UPSET QUEENS:

Russia




REVELATION LADIES:

China




NATION OF POOR SOULS:

Australia (1-8 in 1st Rd.; only AUS-born in 2nd Rd. is a Brit)




LAST QUALIFIER STANDING:

In 3rd Rd.: N.Osaka/JPN, Zhang Shuai/CHN


LAST WILD CARD STANDING:

Han Xinyun/CHN (2nd Rd.)




LAST AUSSIE STANDING:

Daria Gavrilova/AUS (in 3rd Rd.)




Ms. OPPORTUNITY:

xx
IT (??): xx


COMEBACK PLAYER:

xx


CRASH & BURN:

#2 Simona Halep/ROU (lost 1st Round to Q/Zhang Shuai, CHN - first Top 2 AO seed out in 1st since Ruzici/ROU in '79)


ZOMBIE QUEEN:

Monica Puig/PUR (2nd Rd. - saved 5 MP vs. Kr.Pliskova/CZE, who set WTA record w/ 31 aces in match)




KIMIKO DATE-KRUMM VETERAN CUP (KDK CUP):

xx


LADY OF THE EVENING:

Nominee: D.Gavrilova/AUS, V.Azarenka/BLR, Zhang Shuai/CHN, A.Radwanska/POL


DOUBLES STAR:

xx


JUNIOR BREAKOUT:

xx





All for Day 4. More later.