Wk.38- WTA Potluck: Asian Recipe
The recipe for success in Week 38 was varied, but the result was mighty tasty.
Shall we?
*WEEK 38 CHAMPIONS*
TOKYO (TPP), JAPAN (Premier/Hard)
S:

Caroline Wozniacki/DEN def. Anastasia Pavlyuchenkova/RUS 6-0/7-5


D:

Andreja Klepac/Maria Jose Martinez-Sanchez (SLO/ESP) d. Dasha Gavrilova/Dasha Kasatkina (AUS/RUS) 6-3/6-2
SEOUL, SOUTH KOREA (Int'l/Hard)
S:

Alona Ostapenko/LAT def. Beatriz Haddad Maia/BRA 6-7(5)/6-1/6-4


D:

Kiki Bertens/Johanna Larsson (NED/SWE) d. Luksika Kumkhum/Peangtarn Plipuech (THA/THA) 6-4/6-1
GUANGZHOU, CHINA (Int'l/Hard)
S:

Zhang Shuai/CHN def. Aleksandra Krunic/SRB 6-2/3-6/6-2


D:

Elise Mertens/Demi Schuurs (BEL/NED) d. Monique Adamczak/Storm Sanders (AUS/AUS) 6-2/6-3
JUNIOR FED CUP (16s) (Budapest, HUN)
FINAL:

United States def. Japan 2-0
PLAYERS OF THE WEEK:

Caroline Wozniacki/DEN and Alona Ostapenko/LAT


...it took nearly nine months, over fifty match wins, seven finals, and staring down a MP in the QF vs. Dominika Cibulkova last week before the Slovak ultimately retired in the third, but Wozniacki finally managed to put everything together and win her first singles title of 2017, extending her streak of seasons with at least one to ten, the second longest active streak (Serena-11) and alone as the eighth longest in tour history.




As the defending champion in Tokyo (where she was a two-time winner, taking the crown in '10 and reaching the final in '14, and also winning the smaller International event there in '08), Wozniacki's opening victory over Shelby Rogers made her the first to break the 50-match win threshold this year, her first such season since 2012, though it nearly all came crashing down against Cibulkova. But once the Dane escaped that predicament, she lifted her game to a level she hasn't often reached in her long, successful career. Her 6-0/6-2 semifinal destruction of world #1 Garbine Muguruza was stunning, and she carried over the momentum to the final against Anastasia Pavlyuchenkova, playing another near-flawless match to win love & 5 and notch career title #26. The victory over Muguruza was Wozniacki's second #1 win this season (the other was over Pliskova), the *only* two such wins in her career. In fact, four of her nine career Top 3 wins have taken place during the 2017 season.

Roland Garros champ Ostapenko, too, was back to her winning ways in Seoul. After a good grasscourt I'm-not-like-the-others follow-up period to her win in Paris, the Latvian wasn't quite on her game on hard courts this summer. She went 2-3 in North America, and went out in the 3rd Round of the U.S. Open to Dasha Kasatkina in you-don't-want-to-look-at-this-fashion while suffering from an illness. With her thunderous groundstrokes back in form in Korea, she knocked off Johanna Larsson, Nao Hibino, Veronica Cepede Royg, Luksika Kumkhum and Beatriz Haddad Maia. Her path wasn't without it's bumps, such as dropping the 1st set to Kumkhum in the semis, then falling behind 3-0 in the 3rd, and losing an error-strewn 1st to Haddad in the final. But, as she did in Paris when she brushed off a bad stretch by simply hitting her way out of it, Ostapenko turned it up when it was necessary. Not surprisingly, it was too much for her opponents to handle.




This is still only the 20-year's old second tour-level singles title, but she's posted an overall 4-1 record in finals this year (2-1 singles, 2-0 doubles), and has a combined 19-7 mark in s/d finals on the professional level. The Thunder isn't about to go silent in the night.


===============================================




RISERS:

Anastasia Pavlyuchenkova/RUS and Aleksandra Krunic/SRB


...Pavlyuchenkova, as she occasionally does, showed how good she can be in Tokyo -- def. CiCi Bellis, Wang Qiang, Barbora Strycova and Angelique Kerber -- but still wasn't quite able to put away what would have been her biggest title in nearly three years, losing in straight sets to an in-form Wozniacki in her sixteenth career final. Even with the up and down nature of her results, the Russian has managed to win two titles in '17 and completed a Career QF Slam with a final eight result in Melbourne. But, naturally, after winning four matches in Melbourne in January, Pavlyuchenkova won a total of *one* match in the final three slams of the year, and this result will only return her to the Top 20 (#19) after she'd fallen out prior to the U.S. Open. Her win over Kerber, a match in which she nearly squandered a 6-0/5-2 lead and had to come back from 0-3 down in the 3rd, gives her a 3-0 mark in semifinals '17, after she'd been 0-7 in QF in 2016. Ah, Pavlyuchenkova. The Hordette's best season finish was #16 in 2011, so I suppose a "career year" is still firmly within her grasp. But, then again, we're talking about Pavlyuchenkova, so who really knows?




In Guangzhou, there was yet another Bracelet sighting, as Krunic opened the week by knocking off defending champ Lesia Tsurenko, then followed up with victories over Mona Barthel, Rebecca Peterson and Yanina Wickmayer to reach her maiden tour singles final. Once there, she won the 1st set over Zhang Shuai, but saw the Chinese vet come back to take the title, including a sweep of the final four games in a 6-2 3rd. Still, it's another week for the Bracelet history books. Already this season, before this week's run, Krunic had picked up her biggest title (a WTA 125 win in June), reached her biggest challenger final ($100K Manchester loss to Diyas), upset Johanna Konta and reached the U.S. Open 3rd Round, and become the new Serbian #1. She'll climb to another career high ranking of #56 on Monday. A win in the final and she'd have cracked the Top 50, but I guess that'll have to wait a little longer.


Absolutely stunning play from @zhangshuai121 and @KrunicAlex in the #GuangzhouOpen Final! ?? pic.twitter.com/pvjotghPTx

— WTA (@WTA) September 23, 2017



===============================================




SURPRISES:

Luksika Kumkhum/THA and Rebecca Peterson/SWE


...Kumkhum is always a big upset -- especially vs. big-hitters -- waiting to happen (just ask Petra Kvitova), but in Seoul the 24-year old Thai woman managed to have some staying power beyond a single flash result. After making her way through qualifying, the #155-ranked Kumkhum put up MD wins over Mariana Duque, Ekaterina Alexandrova and Sorana Cirstea to reach her second career tour-level singles semi (Osaka '14), where she fell to eventual champion Ostapenko after taking the 1st set and leading 3-0 in the 3rd. In doubles, she teamed with countrywoman Peangtarn Plipuech to reach the final (her first on the WTA level) without dropping a set, defeating the #2 (Begu/Kr.Pliskova) and #3 (Hibino/Kalashnikova) seeds before ultimately falling to eight-time title-winning and #1-seeded Bertens/Larsson in straight sets.


Kumkhum stuns the #KoreaOpen crowd with this amazing forehand! pic.twitter.com/S3tQIemoCh

— WTA (@WTA) September 23, 2017


Peterson, 22, entered the Guangzhou draw with a protected ranking after returning from a seven-month absence this summer after dealing with a difficult-to-diagnose arm injury that wiped out much of the progress she'd made over the previous two seasons, during which she'd progressively lifted her singles ranking, gone 9-3 in ITF finals (2013-16) and taken her place on the Swedish Fed Cup team. She returned to action in June and won a $25K title in Padova, Italy in her second tournament back. She next made it through qualifying to reach her maiden slam MD at Flushing Meadows. She went into last week at #226, but knocked off Alison Riske and Zhang Kailin to reach her second career tour-level QF (Bastad '15). Peterson will rise to #208 on Monday. Still a ways off from a past high ranking of #119 that had her looking to climb into the Top 100 for the first time, but now that she's healthy, and 17-9 on the season, she's set to use the season's closing months to set her up for the quick start in '18 that her layoff prevented this season.


#Guangzhou: [PR] @beckspeterson def. [Q] K. Zhang 6-3 6-0. Into the QFs. pic.twitter.com/ImHZm4Z2II

— Ashish TV (@Ashish__TV) September 20, 2017
===============================================
.@zhangshuai121 claims second career #WTA title at #GuangzhouOpen!

HIGHLIGHTS--> https://t.co/B2D51l4FtN pic.twitter.com/pGfTnR1Rjf

— WTA (@WTA) September 23, 2017




VETERANS:

Zhang Shuai/CHN, Yanina Wickmayer/BEL and Andreja Klepac/Maria Jose Martinez-Sanchez (SLO/ESP)


...four years after she picked up her maiden WTA title in Guangzhou, a now-28-year old Zhang returned and won her second career title at the same event. The time between has seen the Chinese woman weather a professional crisis that brought her to the edge of retirement, only to successfully rebound with career-best slam results at the AO ('16 QF), Wimbledon ('17 3rd) and U.S. Open ('16-17 3rd) the last two seasons. Last week she reached her second career final without dropping a set (she lost just three total games in the first three rounds), defeating the likes of Ipek Soylu, recent Dalian 125 champ Kateryna Kozlova and Evgeniya Rodina before coming back from a set down in the final to take out Aleksandra Krunic for the win. Zhang will move to #26 on Monday, just two spots behind top-ranked Chinese woman Peng Shuai, and three off her own career high set last November.

Wickmayer, 27, reached the semifinals in Guangzhou with wins over Lesley Kerkhove, #1-seeded Peng and Alize Cornet. It's her first multi-win WTA MD event since Budapest in February, and her first tour-level semifinal since she swept the singles and doubles titles in Washington, D.C. last summer. The Waffle had slipped outside the Top 100 (#116) heading into last week, but will go back up to #98 on Monday (incidentally, one spot behind Jelena Jankovic, who falls 24 spots to -- eek -- #97 as the Serbian vet's first non-Top 100 finish since 2002 is now a real possibility, if not probability).

Wickmayer was hoping to maintain her momentum in Tashkent this coming week. But, well, the best laid plans of mice and Belgians...




In Tokyo, 31-year old Klepac joined with 35-year old MJMS to win their first title as a duo, and the first on tour by either woman in over a year. The pair opened with a 1st round win over last week's Tokyo champs Aoyama/Yang, then defeated #2-seeded Dabrowski/Xu (10-3 TB) and wrapped up the title with a 3 & 2 win over the Dashas in the final. It's Klepac's fifth career title (first since Sept.'15), and MJMS' 18th (first since June '16). The Spaniard has now won her last five tour-level WD finals dating back to 2011.


Congrats @andrejaklepac @mariajo_martine ?????? pic.twitter.com/cLWdZW5Shq

— Ashish TV (@Ashish__TV) September 23, 2017



===============================================




COMEBACKS:

Angelique Kerber/GER, Alisa Kleybanova/RUS and Vicky Duval/USA


...well, we've been waiting (literally) ALL season to see Kerber fully resemble the player who won two slams and reached #1 in 2016, searching for hints of her return, usually in vain, for over nine months. Well, in Tokyo, she finally arrived. Or at least it was as close as she's been to reintroducing herself to the tour as she's been all season.

I surely remember *this* Angie...


Poise and power from @AngeliqueKerber #TorayPPO pic.twitter.com/YhSlmVMy4v

— WTA (@WTA) September 20, 2017


As it was, Kerber turned back the clock to reveal the consistent, defensive-minded but aggressive player who shined a season ago, getting "revenge" wins over Naomi Osaka and Dasha Kasatkina -- players who defeated a "lesser" version of the German earlier this year -- then took out Karolina Pliskova to record, amazingly, her very first Top 20 win of the season. In the semis vs. Anastasia Pavlyuchenkova, she fell behind 6-0/5-2 but then showed the grit, focus and confidence that has allowed her to occupy the #1 ranking longer than any other player this season, charging back to win a 2nd set TB and take a 3-0 lead in the 3rd. But the rollercoaster nature of the contest went back the other way in the end, with the Russian winning five straight games and then, after holding serve to force Pavlyuchenkova to serve it out, Kerber being unable to get the break to extend the match further. Ultimately, it wasn't Kerber's best result of '17 (Monterrey final, when she also lost to Pavlyuchenkova), but it *was* her most encouraging performance of the season. With a few weeks left before preparations begin for '18, maybe Kerber has now established the momentum necessary for a strong finish. Crossing fingers.

In Lubbock, Texas the comeback -- comebacks, really -- was of a more personal nature. In a $25K challenger, the story at the beginning of the week was the wonderful notion of a pair of Hodgkin's Lymphoma survivors -- Kleybanova and Duval -- teaming up to form the most heartwarming doubles team ever. And then they won the title, winning a 10-8 3rd set TB in the final to take the crown. Oh, *and* they BOTH reached the singles final, too. Yeah, this *is* real life, or the WTA's version of it, at any rate. The Russian won 6-0/6-2, winning her biggest singles title since claiming her second tour-level crown in Seoul in 2010, while it was Duval's first singles final since 2014. But, really, do the numbers even matter?


Solid week ????? Thank you for all the supportive messages I've received ?? One more tourney to go. pic.twitter.com/IC3mo0dvkG

— Vicky Duval (@vicky_duval95) September 23, 2017
Thank you WTA for such a nice article ??#Alisaisback ????... https://t.co/WJGrrkT5EA

— Alisa Kleybanova (@akleybanova) September 23, 2017
Today marks my 3 year anniversary of beating cancer ??. What a wonderful journey it's been. Thanks be to God. pic.twitter.com/dSJNKtbk8B

— Vicky Duval (@vicky_duval95) September 19, 2017



===============================================




FRESH FACES:

Beatriz Haddad Maia/BRA, Dayana Yastremska/UKR and The Young Aussies


...Haddad Maia sure looks like the best Brazilian women's tennis player since, well, you know who.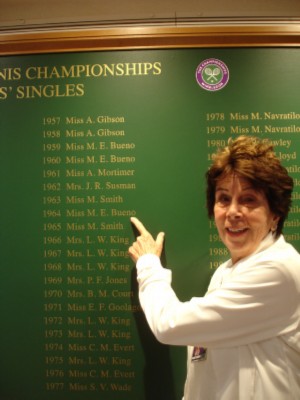 While Teliana Pereira was a recent two-time tour singles champ who accomplished things not seen in generations in Brazilian women's tennis, the 29-year has nearly fallen off the tennis map since the Rio Olympics (she entered last week at #344), while the 21-year old Haddad has consistently been one of the most improved players in the WTA throughout the 2017 season. Since ending the 2016 season at #170, Haddad has made her debut at three slams (qualifying at Roland Garros, and getting a MD win at Wimbledon), reached a tour QF at Prague (def. McHale and Stosur), reached a WTA 125 Series semi in Bol, won a $100K title and climbed into the Top 100. Last week, she raised the stakes a few more levels in Seoul. Wins over Irina-Camelia Begu, Sara Sorribes Tormo and Richel Hogenkamp put Haddad into her maiden tour singles final. She took the first set from RG champ and Top 10er Alona Ostapenko, but couldn't hold off the young Latvian in a three-set contest (ask Simona about that). Still, Haddad will rise from #71 to another new career high of #58 this week, with the Top 50 within her sights, a tour title in her near future, on the longer range radar, maybe even her first seed at a slam in 2018.




In the $100K Saint Petersburg challenger, 17-year old Yastremska ('16 Wimbledon Girls RU) reached her third career challenger final (and biggest so far), defeating Anna Zaja, #7-seeded Vera Lapko, #3 Aryna Sabalenka and #1 Donna Vekic (retired down 6-3/2-0) without losing a set to reach the final with a nine-match winning streak intact (after a recent $60K title run). She fell to a returning Belinda Bencic in straight sets, but the Ukrainian jumps 34 spots into the Top 200 for the first time at #174 on Monday. The teenager reached her first tour-level QF in Istanbul earlier this season.


????17 y/o Dayana #Yastremska is the youngest finalist at the ITF 100K-level events this year ??#TeamUkraine #tennis #NevaCup pic.twitter.com/Y3hi9yhsFM

— TennisUkraine (@UkrainianTennis) September 22, 2017


As for the young Aussies. While Destanee Aiava and Jamiee Fourlis aren't included here, Lizette Cabrera and Priscilla Hon are. Both 19-year olds qualified and then reached their first career tour-level QF this week. In Seoul, the highlight of Hon's run was a win over Arantxa Rus, while Cabrera's final eight result in Guangzhou included a big win over Anett Kontaveit, and just completed a successful qualifying run this weekend in Tashkent, as well. The two are still ranked behind the "big 4" of Australian women's tennis at the moment -- Gavrilova, Barty, Stosur and Ar.Rodionova -- Cabrera is the fifth-highest ranked Aussie at #136 (up 17 to a new career high on Monday), while Hon comes in behind #152 Aiava at #235, up a whopping 73 spots with this result for her own new career high.


Bye Seoul! Thanks for the best week ? #hometime pic.twitter.com/OeTbyH1q1O

— Priscilla hon (@pribo98) September 23, 2017
#Guangzhou: [Q] @lizzycabrera97 def. [3] Kontaveit 6-0 7-5. pic.twitter.com/SKNdu8rHNp

— Ashish TV (@Ashish__TV) September 20, 2017
===============================================
Wang Qiang completes 6-0, 6-0 victory over Mladenovic in @TorayPPO First round! pic.twitter.com/O7TEvhJ8zh

— WTA (@WTA) September 18, 2017




DOWN:

Kristina Mladenovic/FRA and Johanna Konta/GBR


...well, Kiki figured out a way to avoid getting this award *yet again* next week -- by following up her 1st Round love & love (yes, a 6-0/6-0 loss by the most fair-minded player on tour) in Tokyo to Wang Qiang with a 3 & 2 defeat at the hands of Katerina Siniakova in Wuhan on Sunday, before the regular weekday schedule of that tournament has even begun on Monday. Still, for the record, that's eight consecutive straight sets defeats.

Needless to say, the view at the Mladenovic roost home is getting mighty crowded.



And we'll see whether or not Kiki's really found a loophole to avoid showing up here next week.

Meanwhile, Konta was a hard court beast in 2016, and often looked like she could compete for the title of the tour's best player on the surface. Starting with her 2016 AO semifinal run, she was 38-13 on hardcourt last season, and started '17 on a 19-3 sprint which included a Shenzhen SF, AO QF and titles in Sydney and Miami. But since her historic semifinal result at Wimbledon this summer, the Brit's winning hard court results have ebbed the wake of her grass court success at home. Her opening match, 7-5/7-6 loss in Tokyo to Barbora Strycova is her third straight defeat on the surface, and officially gives her a summer hard court record of 2-4 this year (she was 14-4 in '16, then 11-4 in the 4Q). The #5 seed this seek in Wuhan, Konta will face Ash Barty in her opening match, hardly the sort of opponent against whom a rebound win is assured. On Sunday, the Aussie upended CiCi Bellis in straight sets, as the Bannerette herself dropped her fifth straight match since getting wins over the likes of Kvitova and Kuznetsova in Stanford and Toronto.


===============================================







ITF PLAYERS:

Belinda Bencic/SUI and Irina Falconi/USA


...after five months away due to wrist surgery, Bencic, in the same week that countrywoman Timea Bacsinszky ended her season early due to a hand injury, wasted no time getting the outline ready for her own 2018 comeback story. In her first event back, the 20-year old Swiss won the $100K challenger in Saint Petersburg, the site of her most recent tour-level singles final in 2016, while losing just a single set all week (Anna Kalinina SF) and notching wins over Vitalia Diatchenko, Ysaline Bonaventure and Dayana Yastremska in the final. Putting icing on her icing for the week, she also reached the doubles final while partnering Michaela Honcova.

And on Sunday night in Tampico, Mexico, 27-year old Falconi finally put a ribbon on Week 38 by claiming the second $100K challenger on the schedule, defeating Louisa Chirico in three sets to claim her first singles title of any kind since she won her maiden tour-level crown last year in Bogota. Falconi (#206) survived a 3rd set TB with Anastasia Potapova early on, then took out Victoria Rodriguez, top-seeded Jennifer Brady and #4 Chirico en route to the win.


Irina Falconi gana un título más de ITF con este punto para campeonato en el @abiertotampico 7-6, 6-7, 6-1 pic.twitter.com/KBho9fjEXZ

— Oscar Casanova (@Oscar5ports) September 25, 2017
===============================================
#TeamUSATennis defeats Japan to win the Junior Fed Cup by BNP Paribas title! https://t.co/PMOUuQXR8I (??: @ITF_Tennis / Srdjan Stevanovic) pic.twitter.com/XQce6z0xLU

— USTA (@usta) September 24, 2017




JUNIOR STARS:

USA Junior Fed Cup Team (16s)


...the Bannerettes were at it again this week in Budapest. While the competition battled rain all week, everything finished on time on Sunday with the U.S. squad claiming the title for the third time since 2012 (and appearing in a fourth straight final).

U.S. Open girls champ Amanda Anisimova played in the #1 singles slot heading into the semis, but after a loss to Italy's Elisabetta Cocciaretto (RG singles champ Whitney Osuigwe and Caty McNally won a deciding doubles match to win the group), it was Osuigwe who assumed the lead role. In the semis vs. Canada, after McNally lost in match #1, Osuigwe came to the rescue again and won in singles to knot the score, then joined with McNally again to win in doubles and reach the final. Against Japan in the championship tie, McNally defeated Naho Sato 6-3/6-2, then Osuigwe clinched the title with a 7-5/6-3 victory over Yuki Naito.



Already with a 14s team championship in the ITF World Champions (w/ U.S. Open girls finalist Coco Gauff leading the charge), this win gives the U.S. a chance to sweep all three 2017 girls/women's international team competitions if Kathy Rinaldi's still-to-be-announced roster can take out Belarus in the *big* Fed Cup final in November.


===============================================




DOUBLES:

Kiki Bertens/Johanna Larsson (NED/SWE) and Elise Mertens/Demi Schuurs (BEL/NED)


...in Seoul, Larsson defended the title she won there a year ago with Kirsten Flipkens, joining forces with regular doubles partner Bertens to win their eighth tour crown as a duo. It's their sixth straight win in a final, and gives them an 8-2 overall record in finals since their first together in January '15. The win in Seoul, their third in '17, came without them dropping a set all week, ending with a 4 & 1 win over Kumkhum/Plipuech after having been forced to a deciding 3rd set TB in three of their last four titles runs dating back to last season.




In Guangzhou, Mertens & Schuurs took their first title as a pair, never dropping a set all week. Runners-up in Bucharest earlier in the summer, the duo defeated three-time '17 WD finalists Monique Adamczak & Storm Sanders (1-2, including back-to-back losses the last two weeks) 2 & 3 in the final. It's Mertens second career title, and Schuurs' third (w/ three different partners) and ends her personal 0-4 run in WTA doubles finals over the last twelve months.


Yes we did it, BAM! Won the final today 6-2 6-3, our first title together??Happy about the way we played this week ????????Thanks @elise_mertens?? pic.twitter.com/JCupaU3GvJ

— Demi Schuurs (@DemiSchuurs) September 23, 2017
===============================================
It shouldn't feel like such an anomaly, but...
Andy Murray plans to keep advocating for female players: "Tennis can put pressure on other sports."
Read: https://t.co/35T8pJ5irE pic.twitter.com/QPvwXAuoHH

— TENNIS.com (@Tennis) September 20, 2017
Meanwhile...
It's very weird for me to believe I have a child... a KID. I'm a mom. A real MOM ??????

— Serena Williams (@serenawilliams) September 18, 2017
Letter to my mom.https://t.co/a9AmhMjrGv pic.twitter.com/TKCH4CLxat

— Serena Williams (@serenawilliams) September 19, 2017
1. Tokyo TPP QF - Caroline Wozniacki def. Dominika Cibulkova
...3-6/7-6(5)/3-1 ret. Cibulkova's late season climb -- Wuhan RU, Linz W, then WTA Finals win -- began in Asia a year ago, but she failed to get off to a great start in Tokyo this time around after opening with wins over CSN and Siniakova. She served for the match and held two MP in the 2nd set, only to retire with a thigh injury four games into the 3rd, then saw Wozniacki raise her game several levels while obliterating Muguruza and Pavlyuchenkova in successive matches to defend her title.


===============================================


2. Tokyo TPP 2nd Rd. - Angelique Kerber def. Dasha Kasatkina
...7-6(5)/6-3. This was Angie's second "revenge" win of the week, knocking off the Russian who'd defeated her in Doha in February, one round after haven taken out her U.S. Open conqueror, Naomi Osaka.


===============================================


3. Tokyo TPP SF - Anastasia Pavlyuchenkova def. Angelique Kerber
...6-0/6-7(4)/6-4. But Kerber's attempt at a third "do-over" victory (Pavlyuchenkova defeated the German in Monterrey in April) fell short in a rollercoaster match that saw the Russian win the first eight games and lead 6-0/5-2 before Kerber rallied and pushed things to a 3rd. She led 3-0 there before Pavlyuchenkova herself rallied to take five straight games and ultimately prevail.


@NastiaPav is first into the @TorayPPO Final!

Outlasts Kerber 6-0, 6-7(4), 6-4! pic.twitter.com/iVvRmJ6eKP

— WTA (@WTA) September 23, 2017


This was Kerber's 22nd semifinal-or-better result since 2015, the most of any player on tour during the three-season stretch, one more than both Karolina Pliskova and Simona Halep.


===============================================


4. Tokyo TPP SF - Caroline Wozniacki def. Garbine Muguruza
...6-2/6-0. In maybe her best match of the season (and one of her best, well, ever) Wozniacki notched her second #1 win of the season after never having had a #1 win in her career before 2017. She's the third player this year to post victories over different #1 players. Only four TOTAL players accomplished that feat from 2008-16, and never more than one did it in any of those seasons.


===============================================


5. Guangzhou 1st Rd. - Aleksandra Krunic def. Lesia Tsurenko 6-3/6-4
Seoul 1st Rd. - Ekaterina Alexandrova def. Lara Arruabarrena 6-3/7-5
Tokyo TPP Final - Caroline Wozniacki def. Anastasia Pavlyuchenkova 6-0/7-5
...the Guangzhou and Seoul defending champions were shipped off early a year later, but the Dane rose to the occasion down the stretch to finally take that ugly "0" off her season record in finals, committing just three UE's in the final to Pavlyuchenkova's 31.


===============================================


6. Tokyo TPP 1st Rd. - Magda Linette def. Dasha Gavrilova
...2-6/6-0/7-6(3). Another tough-luck loss for Gavrilova, as in her first match since losing a U.S. Open 2nd Rounder (3:31) to Shelby Rogers in which she led 4-2 in the 3rd before dropping a deciding TB, the Aussie failed to convert a MP vs. Linette and then lost in *another* deciding TB. She and Kasatkina then proceeded to lead a Dashas charge to the doubles final, winning a pair of deciding TB's en route.


===============================================


7. $15K Shymkent Final - Daria Lodikova def. Daria Kruzhkova
...6-7(5)/6-3/6-3. Could it be? Another pair of Dashas? Lodikova, 21, won the battle of Russians over 19-year old Kruzhkova. At some point, these two just *have* to play doubles together, right? The Tennis Gods demand it.


===============================================


8. Guangzhou 1st Rd. - Wang Qiang def. Kristina Mladenovic
...6-0/6-0.


===============================================


9. Seoul Final - Alona Ostapenko def. Beatriz Haddad Maia
...6-7(5)/6-1/6-4. The Latvian pounded her way through Seoul, overcoming a wayward 1st set in the final (which included the requisite racket toss) to outlast the ever-improving Brazilian.


Jelena Ostapenko claims her 2nd WTA title at the #KoreaOpen!

Outlasts Haddad Maia 6-7(5), 6-1, 6-4! pic.twitter.com/fOhKzQLSGh

— WTA (@WTA) September 24, 2017



===============================================


10. Seoul Final - Zhang Shuai def. Aleksandra Krunic
...6-2/3-6/6-2. Winning the last four games of the match, Zhang becomes the fourth Chinese woman to claim multiple WTA singles titles in a career. Meanwhile, in this season of transition for Serbian tennis, Krunic is the first Serb to reach a tour singles final in 2017.


===============================================


11. Guangzhou 1st Rd. - Han Xinyun def. Samantha Stosur 6-7(6)/6-3/7-5
$25K Penrith Final - Olivia Rogowska def. Kimberly Birrell 6-2/6-4
...while Stosur's second match back was another hard-fought loss -- she served for the match in the three-hour encounter -- back home Down Under it was Rogowska picking up her 13th career ITF title in an all-Aussie battle with teenager Birrell.


===============================================



World No.1 @GarbiMuguruza held a photoshoot in Tokyo with the latest addition to her mantelpiece: the WTA World No.1 trophy ???????????? pic.twitter.com/R66cBQDYRB

— Muguruza ?? Iheb ?? (@IAkouby) September 19, 2017


12. Tokyo TPP 2nd Rd. - Garbine Muguruza def. Monica Puig 6-4/6-0
Tokyo TPP QF - Garbine Muguruza def. Caroline Garcia 6-2/6-4
...Muguruza had a good #1-ranking photoshoot and some nice wins in her first event as the world #1, even if the week didn't exactly end on a glorious note.


===============================================


13. Tashkent Q2 - Vera Zvonareva def. Jasmine Paolini
...6-0/6-2. Vera is back.


===============================================



Winning feels ???? Even more special to get the doubles title with you @TaraMoore92 ???? #Albuquerque #80k #champs @wilsontennis @luxilontennis pic.twitter.com/ObSmMh7Zu4

— Conny Perrin (@conny_perrin) September 24, 2017


14. Albuquerque Final - Conny Perrin/Tara Moore def. Viktorija Golubic/Amra Sadikovic
...6-3/6-3. Another women's tennis first.


Tara Moore and Conny Perrin, the first active WTA players engaged to one another, prefer being on same side of net: https://t.co/GdaXzMcQu2

— Ben Rothenberg (@BenRothenberg) September 23, 2017
Nice day for fiancées Tara Moore + Conny Perrin: they win their first doubles title together at $80k Albuquerque and they're in @NYTSports: pic.twitter.com/Q3HoDA63LG

— Ben Rothenberg (@BenRothenberg) September 24, 2017



===============================================


15. $25K Lubbock Final - Alisa Kleybanova def. Vicky Duval
...6-0/6-2.

.@vicky_duval95 and @akleybanova in the finals! What an inspiration ladies! ???????? pic.twitter.com/XsQzJ5fIJW

— Irina Falconi (@IrinaFalconi) September 22, 2017
===============================================
Let's come together to help rebuild, heal and restore the beautiful island that I proudly call home. https://t.co/7idjtL4fZq --- ?????? pic.twitter.com/diKiEEqurG

— Monica Puig (@MonicaAce93) September 20, 2017
.@MonicaAce93 has started a fundraiser for Puerto Rico's #HurricaneMaria victims--> https://t.co/nRISTI5F62 pic.twitter.com/sexmgTEuF6

— WTA (@WTA) September 21, 2017
"Tennis is so small, life is so precious"

An emotional @MonicaAce93's message to hurricane victims in Puerto Rico https://t.co/EMfnAA0xeh pic.twitter.com/gPGvdcON04

— CNN Sport (@cnnsport) September 22, 2017
1. Tokyo (TPP) 1st Rd. - Angelique Kerber def. NAOMI OSAKA
...6-3/6-4. A year ago, Osaka reached the Tokyo final. A month ago, she defeated Kerber at the U.S. Open. This time...


===============================================


2. Tokyo (TPP) 1st Rd. - Makota Ninomiya/Renata Voracova def. MARI OSAKA/NAOMI OSAKA
...7-5/6-4. But at least...





===============================================


3. Tokyo (TPP) QF - Angelique Kerber def. KAROLINA PLISKOVA
...7-6(5)/7-5. In their last meeting before they faced off in the '16 U.S. Open final (last summer in Cincy, before either had reached #1), Pliskova prevailed. In their first match-up as "former #1's," Kerber picked up her first Top 20 win of the season. For Karolina, maybe next time.


===============================================


HM- Tokyo (TPP) 1st Rd. - Kurumi Nara/Risa Ozaki d. CHAN HAO-CHING/CHAN YUN-JAN
...7-6(8)/1-6 [13-11]. After Yung-Jan won the U.S. Open (w/ Hingis) in her last outing, Hao-Ching reached the Open MX final (losing to Hingis), the sisters recombined in Tokyo, but couldn't get out of the 1st Round. Martina is now Chan family oxygen.


===============================================





Spent the week on court with this guy...He's definitely softened up over the years ?? pic.twitter.com/Sri8HyQ7RE

— Maria Sharapova (@MariaSharapova) September 22, 2017
*MULTIPLE WTA SINGLES TITLES in 2017*


5 - Elina Svitolina [Taipei City,Dubai,Istanbul,Rome,Toronto]
3 - Karolina Pliskova [Brisbane,Doha,Eastbourne]
2 - Garbine Muguruza [Wimbledon,Cincinnati]
2 - ALONA OSTAPENKO [ROLAND GARROS,SEOUL]
2 - Johanna Konta [Sydney,Miami]
2 - Anastasia Pavlyuchenkova [Monterrey,Rabat]
2 - Kiki Bertens [Nurnberg,Gstaad]
2 - Katerina Siniakova [Shenzhen,Bastad]



*2017 FROM MATCH POINT DOWN TO WIN TITLE*


Taipei City - Elina Svitolina, UKR (4 MP - QF/Jabeur)
Prague - Mona Barthel, GER (3 MP - Q2/Paolini)
Cincinnati - Garbine Muguruza, ESP (3 MP - 3r/Keys)
TOKYO TPP - CAROLINE WOZNIACKI, DEN (2 MP - QF/Cibulkova)



*ALL-TIME CON. SEASONS w/ A TITLE STREAKS*


21 - Martina Navratilova 1974-94
18 - Chris Evert 1971-88
14 - Steffi Graf 1986-99
13 - Maria Sharapova 2003-15
11 - Serena Williams 2007-17 (active)
11 - Evonne Goolagong 1970-80
11 - Virginia Wade 1968-78
10 - CAROLINE WOZNIACKI 2008-17 (active)


[current streaks w/ 2017 titles]


11 years - Serena Williams
10 years - CAROLINE WOZNIACKI
7 years - Petra Kvitova
5 years - Simona Halep
5 years - Karolina Pliskova
5 years - Elina Svitolina
--
NOTE: Radwanska w/ 6-year streak (2011-16)



*MOST WTA FINALS in 2017*


7 - CAROLINE WOZNIACKI (1-6)
5 - Elina Svitolina (5-0)
4 - Simona Halep (1-3)
4 - Kristina Mladenovic (1-3)
3 - Karolina Pliskova (3-0)
3 - ALONA OSTAPENKO (2-1)
3 - Johanna Konta (2-1)
3 - ANSTASIA PAVLYUCHENKOVA (2-1)
3 - Anett Kontaveit (1-2)
3 - Julia Goerges (0-3)



*2017 WTA TITLES ON MOST SURFACES*




[chronological order by second title]


2 - Elina Svitolina = Hard,Red Clay
2 - Anastasia Pavlyuchenkova = Hard,Red Clay
2 - Karolina Pliskova = Hard,Grass
2 - Katerina Siniakova = Hard,Red Clay
2 - Garbine Muguruza = Grass,Hard
2 - ALONA OSTAPENKO = Red Clay,Hard


[finals on most surfaces]


3 - Anett Kontaveit = Hard,Grass,Red Clay
3 - Caroline Wozniacki = Hard,Grass,Red Clay
3 - Julia Goerges = Grass,Red Clay,Hard
3 - ALONA OSTAPENKO = Green Clay,Red Clay,Hard



*WOZNIACKI TOP 3 WINS*




[#1]


Karolina Pliskova (2017 Toronto QF)
GARBINE MUGURUZA (2017 Tokyo TPP SF)


[#2]


Vera Zvonareva (2010 WTA SF)
Maria Sharapova (2014 WTA rr)
Simona Halep (2017 Eastbourne QF)


[#3]


Elena Dementieva (2009 Charleston SF)
Petra Kvitova (2014 WTA rr)
Simona Halep (2015 Stuttgart SF)
Karolina Pliskova (2017 Miami SF)



*MULTIPLE 2017 WINS OVER DIFF. REIGNING #1's*


2 - Garbina Muguruza (Kerber/WIMB, Pliskova/CIN)
2 - CoCo Vandeweghe (Kerber/AO, Pliskova/US)
2 - CAROLINE WOZNIACKI (Pliskova/TOR, Muguruza/TOK)


[recent seasons]


2008 Dinara Safina (3 diff #1 wins)
2009 Venus Williams (2)
2010 Samantha Stosur (2)
2011-15 - none
2016 Elina Svitolina (2)



*2017 REPEAT CHAMPIONS*


Brisbane - Sania Mirza (d) 2016-17
Taipei City - Chan/Chan (d) 2016-17
Madrid - Simona Halep 2016-17
Rome - Martina Hingis (d) 2016-17
Nurnberg - Kiki Bertens 2016-17
Stanford - Abigail Spears (d) 2016-17
Rogers Cup - Makarova/Vesnina (d) 2016-17
Tokyo (JO) - Shuka Aoyama (d) 2016-17
Quebec City - Andrea Hlavackova (d) 2016-17
TOKYO (TPP) - CAROLINE WOZNIACKI 2016-17
SEOUL (d) - JOHANNA LARSSON (d) 2016-17



*2017 YOUNGEST SINGLES FINALIST COMBOS*


38 - Charleston = Kasatkina (19) d. Ostapenko (19)
38 - Biel = Vondrousova (17) d. Kontaveit (21)
41 - SEOUL = OSTAPENKO (20) d. HADDAD (21)
41 - 's-Hertogenbosch = Kontaveit (21) d. Vikhlyantseva (20)



*2017 YOUNG SINGLES FINALISTS*


17 - Marketa Vondrousova (Biel-W)
19 - Ana Konjuh (Auckland-L)
19 - Alona Ostapenko (Charleston-L)
19 - Dasha Kasatkina (Charleston-W)
20 - Alona Ostapenko (Roland Garros-W)
20 - ALONA OSTAPENKO (SEOUL-W)
20 - Natalia Vikhlyantseva ('s-Hertogenbosch-L)
20 - Katerina Siniakova (Shenzen-W)
20 - Ash Barty (Kuala Lumpur-W)
20 - Donna Vekic (Nottingham-W)



*CAREER CHINESE WTA TITLES*


9 - Li Na (2004,2008,2010-14)
4 - Zheng Jie (2005-06,2012)
2 - Peng Shuai (2016-17)
2 - ZHANG SHUAI (2013-17)
1 - Duan Yingying (2016)
1 - Yan Zi (2005)
1 - Sun Tiantian (2006)



*MOST WTA DOUBLES FINALS in 2017*


7...Y.Chan/Hingis (6-0+W)
6...Barty/Dellacqua (3-3)
5...Makarova/Vesnina (3-2)
5...Hradecka/Siniakova (0-5)
3...BERTENS/LARSSON (3-0)
3...Mattek-Sands/Safarova (3-0)
3...Babos/Hlavackova (2-1)
3...ADAMCZAK/SANDERS (1-2)
3...Hlavackova/Peng (1-2)



*2017 ITF HARD COURT $100K FINALS*


FEB: Midland, USA - Tatjana Maria/GER def. Naomi Broady/GBR
FEB: Astana, KAZ - Zhang Shuai/CHN def. Ysaline Bonaventure/BEL
AUG: Vancouver, CAN - Marina Zanevska/BEL def. Danka Kovinic/MNE
SEP: Saint Petersburg, RUS - Belinda Bencic/SUI def. Dayana Yastremska/UKR
SEP: Tampico, MEX - Irina Falconi/USA def. Louisa Chirico/USA



*RECENT JUNIOR TEAM FINALS*




[14s - ITF World Juniors]


2007 United States d. France
2008 United States d. Great Britain
2009 United States d. Czech Republic
2010 United States d. Ukraine
2011 Serbia d. United States
2012 Slovakia d. Great Britain
2013 United States d. Russia
2014 Russia d. Ukraine
2015 Russia d. United States
2016 Ukraine d. United States
2017 United States d. Ukraine


[16s - Junior Fed Cup]


2007 Australia d. Poland
2008 United States d. Great Britain
2009 Russia d. Germany
2010 Russia d. China
2011 Australia d. Canada
2012 United States d. Russia
2013 Russia d. Australia
2014 United States d. Slovakia
2015 Czech Republic d. United States
2016 Poland d. United States
2017 United States d. Japan





Na does New York (sort of)



Check out #LiNa spreading the news about #WuhanOpen in Times Square New York! ?????????? pic.twitter.com/PQeaClncio

— Wuhan Open (@wuhanopentennis) September 22, 2017
That's a lot of trophy-lifting arms on one plane...
Our trip to China is about to start..Actually we already made it to Wuhan????@SvetlanaK27 @katemakarova1 @Simona_Halep ???????? ? ????????????? pic.twitter.com/hmq7KFFKCu

— Elena Vesnina (@EVesnina001) September 21, 2017



WUHAN, CHINA [Premier 5/Hard]


16 Singles Final: Kvitova d. Cibulkova
16 Doubles Final: Mattek-Sands/Safarova d. Mirza/Strycova
17 Top Seeds: Muguruza/Halep
=============================


=QF=


#1 Muguruza d. #8 Ostapenko (or maybe #11 Kvitova, depending if she we get "U.S. Open '17 Petra" or not)
#14 Stephens d. #9 A.Radwanska
#4 Wozniacki d. #10 Keys
#12 Kerber d. #2 Halep


=SF=


#14 Stephens d. #1 Muguruza (see "USO17P" above)
#12 Kerber d. #4 Wozniacki


=FINAL=


#12 Kerber d. #14 Stephens

...going with the "that was finally it" quality to Kerber's run in Tokyo being true, and her winning (or losing, either would be fine) a "classic" match-up between the last two U.S. Open champions



=DOUBLES FINAL=


#1 Y.Chan/Hingis d. #2 Makarova/Vesnina






TASHKENT, UZBEKISTAN (Int'l/Hard)


16 Singles Final: Kr.Pliskova d. Hibino
16 Doubles Final: Olaru/Soylu d. Schuurs/Voracova
17 Top Seeds: Kr.Pliskova/Babos
=============================


=SF=


#7 Hibino d. #6 Krunic
(Q) Fett d. (Q) Cabrera


=FINAL=


(Q) Fett d. #7 Hibino

...this might be Fett's last chance at that maiden title in '17, so of course I have to take the shot. Hibino was the 2015 Tashkent champion.



=DOUBLES FINAL=


#1 Babos/Hlavackova d. #3 K.Bondarenko/Krunic



All for now.