For Whom the Book Tolls, circa 2008
It's that time of the season again. The official 2008 WTA/ATP Guide to Professional Tennis is out, and the moment is here when we see which players are on the rise --
and which are on the decline --
in the "official" judgment of the WTA tour... I mean, if you can read the inclusion or exclusion of a player's bio in the new Guide as an indication, of course.


(Again, as is often the case, many of the photos used in the bios in the '08 Guide aren't the same ones that are on the player's official bio on the WTA website, so don't judge every "award-winning" book by it's internet cover... or something like that. This year, I have tried to include "homemade" versions of some of the new bio photos in question... so please forgive what may be the "lacking" quality of some of them.)

For the record, in 2006 there were 130 active WTA player bios in the Guide. In 2007, there were 132. But in 2008, we only get 114 (while the ATP number of full-page bios went from 153 to 128, and mini-bios from 80 to 0). Apparently, tennis is an incredibly shrinking sport.

Twenty-six WTA players are new additions, while forty-four were ejected either because of retirement, inactivity, career downturns or, for no good reason other than "lack of reduced space," it would appear. Here are the numbers, and a few observations and opinions (in addition to the stats from my Guide predictions at the end of '07):



**NEW 2008 BIO ADDITIONS**


* - 10 of my 11 predictions were right! Only Greta Arn wasn't included.
# - I listed in "Not Quite" category for '08
Akgul Amanmuradova, UZB (size matters, I guess)
Chuang Chia-Jung, TPE* (right next to Chan, just like on the court)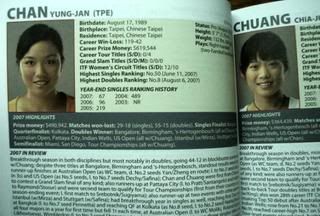 Dominika Cibulkova, SVK#
Sorana Cirstea, ROU*
Alize Cornet, FRA*
Casey Dellacqua, AUS (Guide was a step ahead on this one)
Julie Ditty, USA (Huh? She's this year's version of Alberta Brianti in '07)
Sara Errani, ITA*
Olga Govortsova, BLR*
Angelique Kerber, GER (or is it Chloe Sevigny?)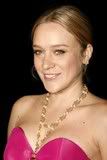 Karin Knapp, ITA*
Anne Kremer, LUX
Alla Kudryavtseva, RUS (even without beating Venus at SW19)
Tatjana Malek, GER
Yvonne Meusburger, AUT#
Ioana-Raluca Olaru, ROU*
Pauline Parmentier, FRA# (first title = inclusion, in this case)
Tamira Paszek, AUT* (won a title in '06, so it's a year late)
Tatiana Perebiynis, UKR
Andrea Petkovic, GER (a bit early, but a good flier)
Maria-Emilia Salerni, ARG
Yaroslava Shvedova, RUS*
Agnes Szavay, HUN* (lost first '08 matches to Fedak and Makarova... neither of whom are in the Guide)
Vladimira Uhlirova, CZE
Caroline Wozniacki, DEN
Klara Zakopalova, CZE


==MOST ADDITIONS==


3...Germany
2...Austria
2...Czech Republic
2...France
2...Italy
2...Romania
2...Russia
1...Argentina
1...Australia
1...Belarus
1...Denmark
1...Hungary
1...Luxembourg
1...Slovakia
1...Taiwan
1...Ukraine
1...USA@
1...Uzbekistan
--


[NOTE]


@...Liezel Huber, ex-RSA, became American



**2008 EJECTIONS**




[13 of my 17 picks correct]


Sofia Arvidsson, SWE
Vasilisa Bardina, RUS
Iveta Benesova, CZE
Eva Birnerova, CZE
Elena Bovina, RUS
Severine Bremond, FRA
Alberta Brianti, ITA
Ekaterina Bychkova, RUS
Catalina Castano, COL
Kim Clijsters, BEL
Melinda Czink, HUN
Marta Domachowska, POL
Lourdes Dominguez Lino, ESP
Yuliana Fedak, UKR
Clarisa Fernandez, ARG
Kirsten Flipkens, BEL
Stephanie Foretz, FRA
Emmanuelle Gagliardi, SUI
Jarmila Gajdosova, ex-SVK (now AUS)
Anna-Lena Groenefeld, GER
Martina Hingis, SUI
Vania King, USA
Sandra Kloesel, GER
Jelena Kostanic Tosic, CRO
Viktoriya Kutuzova, UKR
Emma Laine, FIN
Varvara Lepchenko, ex-RUS (now USA)
Li Ting, CHN
Maria Jose Martinez Sanchez, ESP
Bethanie Mattek, USA
Zuzana Ondraskova, CZE
Shenay Perry, USA
Laura Pous Tio, ESP
Julia Schruff, GER
Anna Smashnova, ISR
Karolina Sprem, CRO
Hana Sromova, CZE
Paola Suarez, ARG
Martina Sucha, SVK
Tamarine Tanasugarn, THA
Galina Voskoboeva, RUS
Aleksandra Wozniak, CAN
Anastasiya Yakimova, BLR
Yuan Meng, CHN


==MOST EJECTIONS==


4...Czech Republic
4...Russia@
3...Germany
3...Spain
3...USA
2...Argentina
2...Belgium
2...China
2...Croatia
2...France
2...Slovakia
2...Switzerland
2...Ukraine
1...Belarus
1...Canada
1...Colombia
1...Finland
1...Hungary
1...Israel
1...Italy
1...Poland
1...South Africa@
1...Sweden
1...Thailand
1...Uzbekistan
--


[NOTES]


@...Anastasia Rodionova listed as Russian, is now Australian
@...Liezel Huber, ex-RSA, became American



**2008 BIOS - BY NATION**


16...Russia@
14...USA
11...France
8....Italy
5....Australia@
5....China
5....Czech Republic
5....Ukraine
4....Germany
4....Spain
3...Austria
3...Belarus
3....Japan
3....Romania
2....Argentina
2....Israel
2....Serbia
2....Slovakia
2....Taiwan
1....Belgium
1....Bulgaria
1....Denmark
1....Estonia
1....Greece
1....Hungary
1....India
1....Luxembourg
1....Netherlands
1....Poland
1....Slovenia
1....Switzerland
1....Uzbekistan
1....Venezuela
1....Zimbabwe
--


[NOTE]


@...Anastasia Rodionova listed as Russian, is now Australian



*BEST '08 GUIDE BIO PHOTOS*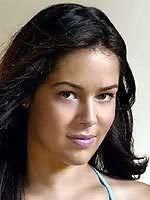 1. Ana Ivanovic, SRB
2. Elena Vesnina, RUS
3. Li Na, CHN



*BEST SMILES*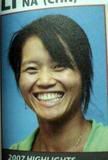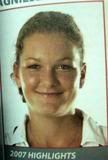 Li Na, CHN
Agnieszka Radwanska, POL (though it has a certain Mona Lisa quality)



*BEST PHOTO CHANGES*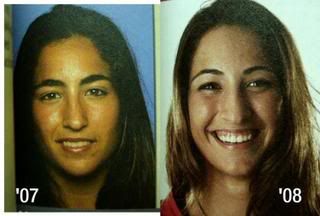 Aravane Rezai, FRA (smiles are nice)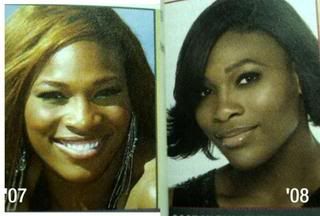 Serena Williams, USA (Dress-Up Serena)



*WORST PHOTO CHANGE*




Olga Savchuk, UKR (or younger sister... older sister)



*GLAMOUR-SHOTS-R-US*




Anna Chakvetadze, RUS



*BEST "GIRL-NEXT-DOOR" PHOTOS*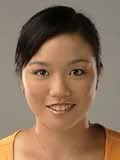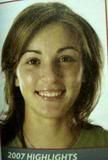 Chan Yung-Jan, TPE
Yaroslava Shvedova, RUS



SHOULD BE BETTER, CONSIDERING THEIR PROPENSITY FOR PHOTO SHOOTS:

Tatiana Golovin & Maria Kirilenko


FINALLY OUSTED:

Elena Bovina, Alberta Brianti, Karolina Sprem & Marta Domachowska (whoops!)


RETIRED:

Kim Clijsters, Anna Smashnova & Paola Suarez


TIMING IS EVERYTHING:

Lindsay Davenport retired, had a baby and made a successful comeback... but never disappeared from the Guide


HOLDING ON FOR DEAR LIFE:

Jennifer Capriati (still)


HAVE A HEART, Mr.GUIDE:

Anna-Lena Groenfeld is gone


MAYBE IF SHE'D DRESSED IN A LEOPARD PRINT TOP WITH "STYLISH" METALLIC-LOOKING HOT PANTS AND ELECTRIC PINK GO-GO BOOTS?:

Bethanie Mattek was ejected, after having reached career highs in both singles and doubles last season
BUSINESS SCHOOL CHIC, or THE NETHERLANDS' BEST SECRETARY?: Michaella Krajicek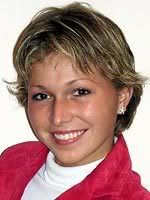 COMPLETED COMEBACKS:

Anna Kremer, Tatiana Perebiynis & Klara Zakopalova are back


ON THE COMEBACK TRAIL FOR THE 2009 GUIDE:

Sofia Arvidsson, Marta Domachowska, Julia Schruff, Tamarine Tanasugarn & Yuan Meng were all ejected... but qualified for the Australian Open
THE LION(ess) LOOK... or is it Bon Jovi, circa 1986?: Olga Poutchkova




THEY DIDN'T GET IN???:

Aleksandra Wozniak & Vasilisa Bardina (who were in the '07 Guide, then made their first career finals last season and dropped out), Tamarine Tanasugarn, Vania King (a year after winning her first title)


BUT THEY DID???:

Julie Ditty (she had one QF-or-better result on tour) & Jamea Jackson (she won zero MD tour matches in 2007, but gets the Bovina Injury Allowance spot)


2007 FINALISTS NOT IN GUIDE:

Vasilisa Bardina, Kim Clijsters (retired), Martina Hingis (retired/banned), Mariya Koryttseva, Aleksandra Wozniak


HOPING TO MAKE A CASE FOR INCLUSION THROUGHOUT 2008:

Alisa Kleybanova, Anna Lapushchenkova, Monica Niculescu & Urzsula Radwanska


2009 LAME DUCKS:

Jennifer Capriati (???), Mary Pierce (???), Nicole Pratt (retired)


EARLY 2009 CANDIDATES:

Jelena Dokic, Marta Domachowska, Marina Erakovic, Hsieh Su-Wei and... Sesil Karatantcheva, of course


All for now.



PREVIOUS GUIDE UPDATES:
2007