Wk.6- A Case for "The Hall of the Very Good?"
With Elena Dementieva, it's so often been about how good she COULD be...
if only.


As good as the Russian HAS been through the years, she seems forever destined to be the "best player who never... (fill in the blank as you wish)." To never win a slam. To never reach #1. To never develop the serve that enabled the rest of her game to flourish BECAUSE of it rather than IN SPITE of it.

Ah, that serve. It used to be the ugliest thing you'd ever see on a tennis court, this side of a certain Belgian Barbie's desire to be publicly embraced. For years, it prevented Dementieva from taking advantage of perhaps the game's best groundstrokes. Yet, still, she found a way to win. In 2004, while her countrywomen Anastasia Myskina, Maria Sharapova and Svetlana Kuznetsova became the first (and, so far, still the only) Russian women to win slam titles, Dementieva was the only Hordette to reach two slam finals that year. She's finished in the Top 10 six times in the last seven years (and seems well-positioned to do so again in '10), and the only time she didn't she just missed the mark as the year-end #11.

With her serve holding her back in key moments early in her career, Dementieva often had a difficult time closing out matches. She earned her original Backspin moniker of "Punch-Drunk" because of the way she stumbled from pillar to post after taking one set leads over lesser-ranked players, only to eventually lose in three sets as she attempted to drag her serve over the finish line. In her first four career singles finals, she went 0-4. After so many of her countrywomen won their maiden tour titles as teenagers (Dinara Safina was 16, as was Sharapova, while Kuznetsova was 17, and Myskina and Vera Zvonareva both 18), it took Dementieva until she was 21 before she finally did it at Amelia Island in 2003.

She did it the hard way, too, overcoming match point against Justine Henin in the SF, then a 6-2/4-2 deficit against Lindsay Davenport in the A.I. final. Playing from behind, she was able to do what so many hard ball-striking players have traditionally been able to do -- hit with abandon, having nothing to lose. It worked for her, and "Punch-Sober" was born as she began to often come from a set down to defeat those lesser-ranked players who she'd so often squandered leads against in the past. Infused with new confidence, she soon began to win those matches in straight sets.

She still couldn't win "the big one," though. Then came the Beijing Olympics in 2008.

With her serve, after a long struggle, no longer the liability it once was, when the Russians hogged the tennis Medal stand in China it was Dementieva who was finally at the top of the heap. What still stands as her career-best moment might have provided the stepping stone to that elusivie grand slam success, too. But it still hasn't happened. She held match point in the Wimbledon SF against Serena Williams last year, but lost while Williams went on to win the title. At this year's Australian Open, just days after defeating Serena in Sydney, Dementieva was taken out by an unseeded wild card in the 2nd Round. Her name? Henin, the same person the Russian had successfully gone through for her initial tour breakthrough seven years earlier.

While eventual finalist Henin was undertaking a second go 'round as a slam champion, Dementieva was once again cut off at the pass before she could take her first.

This weekend, Dementieva added a title in the Paris indoors to her Week 2 crown in Sydney to give herself two titles in the young season's first six weeks for the second straight season. Naturally, she did it in classic Punch-Sober style, coming back from a set down against both Melanie Oudin and Lucie Safarova in the semifinal and final. Her fifth straight campaign with multilple singles titles is the longest current streak on tour (next best are the three-year runs by Serena, Venus Williams and Jelena Jankovic from 2007-09 that have yet to be extended in' 10).

Even without a slam title, Dementieva has had a wonderful career. But has it been a "great" one? The way her career has played out, it's oh-so-close to being a non-issue. If only she'd had better match toughness early in her career. If only she'd developed her serve earlier. If only she'd been able to take advantage of the tremendous opportunities that were seized by the other Russians back in 2004, or by other slam winners who were "lucky" enough to rise during the brief interludes when either the Williams Sisters or Henin were injured, retired or otherwised engaged. But the star-crossed Dementieva has always seemed to be a step behind, and seen players cut in line in front of her to steal the glory "meant" for her. She's gone forty-five slams without winning a title. No woman has even won her first later in a career.

At age 28 and still "in search of," it's time to start crunching the numbers for Dementieva's potential for post-career honors. Is she Hall of Fame-worthy, or just Hall "of the Very Good" eligible? Does she need to win a slam to make that historical leap? Is she fated to be the "best player without a slam," the "best player to never reach #1" AND the "best player not enshrined in Newport," too?

Personally, in my mind, I consider the full impact of Dementieva's career to be more "Hall of Fame"-ish than, say, Kuznetsova's, if only for her ability to overcome so much (that serve) in order to succeed, while Kuznetsova seems to somewhat "waste" her superior talent for mulitple-year spans that are bookended by slam titles. While Kuznetsova often drifts, Dementieva remains solid, if not spectacular in the season's four biggest tournaments. But, with two slams on her resume, Kuznetsova is a virtual Newport lock. Dementieva... not so much. One title shouldn't mean so much, but it does.

Minus any other career landmarks, it's a non-issue (see Iva Majoli, and probably Myskina), but when you're dancing on the HOF/Hall of Very Good fence like Dementieva it could mean everything. In many ways, Dementieva is this generation's version of Conchita Martinez. Martinez was a very good player, a leader along with Arantxa Sanchez-Vicario in the rise of Spanish tennis in the late 1980's/early 1990's, who was a consistent threat but never climbed higher than #2 in the rankings. If not for her oddball Wimbledon title in '94 (defeating no less than a 37-year old Martina Navratilova in what was her last major final) Martinezmight have no chance of reaching Newport. With it, along with her Fed Cup play, she stands a good chance to eventually make the cut.

Dementieva, too, has played a key, though often supporting (ala Martinez's to ASV), role in the Russian tennis revolution. She's second behind only Sharapova in career titles by her countrywomen, and has easily been the most consistent, healthiest, season-long performer amongst the Hordettes through the years. She's the only Russian woman to have a singles Gold Medal, but is that prize enough to secure a HOF announcement down the line if she never wins anything bigger?

She might have to hope so.

Of course, there's something to be said for being the "best never to..." rather than to disappear within the ranks of one-time slam champs that are often lost to history once the last of their generation hangs up their rackets. There's a certain "cache" to it that keeps a player's name active in ongoing discussions in the sport. But believing that notion that might be a case of trying too hard to put a shine on a semi-tarnished resume, sort of like what Dementieva did when she said after winning the Gold Medal that it was actually "better" than winning a slam. It's easy to say such a thing when you've never done the latter, and fear you might never do so.

Dementieva's chances of correcting that aren't finished, but they ARE dwindling. Fast.



*WEEK 6 CHAMPIONS*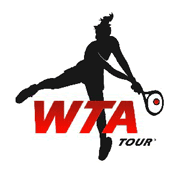 PARIS, FRANCE (Premier $700K/hard court indoor)


S: Elena Dementieva def. Lucie Safarova 6-7/6-1/6-4
D: Benesova/Zahlavova-Strycova d. Black/Huber



PATTAYA CITY, THAILAND (Int'l $220K/hard court outdoor)


S: Vera Zvonareva def. Tamarine Tanasugarn 6-4/6-4
D: Erakovic/Tanasugarn d. Chakvetadze/Pervak


PLAYER OF THE WEEK: Elena Dementieva/RUS
...Dementieva's Paris trophy, presented to her by '09 champion Amelie Mauresmo, makes her 2010's first two-time singles champion. Wins over Anastasia Pavlyuchenkova, Andrea Petkovic and Oudin paved the wave to her final clash with Safarova. She's just one poorly-drawn match against Justine Henin in Melbourne from sporting a perfect record so far this season.


=============================


RISER: Vera Zvonareva/RUS
...Zvonareva's defense of her '09 Pattaya title makes her the third player to successfully defend a singles title through the first six weeks of the season. All last season, only two players did so (including Zvonareva's Pattaya final opponent, Tamarine Tanasugarn, on the grass in 's-Hertogenbosch). Career title #10, after earlier victories over Ksenia Pervak, Alberta Brianti, Sybille Bammer and Yaroslava Shvedova, came in a touranment that included semifinalists ranked #14 (Zvonareva), #48, #87 and #185. It was like an old Tier IV tour event snatched up by a "slumming" borderline Top 10er broke out. Zvonareva's already got a 1st Round win this week in Dubai over Elena Vesnina, too.


=============================


SURPRISES: Lucie Safarova/CZE & Olivia Sanchez/FRA
...even with now eight career tour singles finals (she's 4-4), anytime Safarova manages to put things together for a run to another final comes off as something of a surprise, largely because the '07 and '10 Paris runner-up often bridges the gaps between her finals with early-round, head-scratching losses that make her one of, if not THE most frustrating player on tour. Nice wins over Tamira Paszek, Francesca Schiavone, Shahar Peer and Flavia Pennetta, as well as her early lead in the three-set final against Dementieva, showed what the Czech CAN do, though. But until she can do it on a consistent basis, she's always going to be fighting to just stay in the Top 50. Sanchez, 27, became the first two-time ITF title winner of '10 this weekend, getting her second of back-to-back challenger titles in the $25K in Laguna Nigel, California. After wins over Rika Fujiwara and Abigail Spears, she took out Luxembourg's Mandy Minella (an ITF title-winner earlier this season) in the final.


=============================


COMEBACKS: Sesil Karatantcheva/KAZ & Alicia Molik/AUS
...Sesil's under-the-radar comeback is starting to produce some good results in '10. This weekend, as the #185-ranked player in the world, her SF run in Pattaya during which she knocked off the likes of Julia Goerges and Ekaterina Bychkova gave her her best tour result since... well, ever. She never reached a tour SF prior to her two-year ban. Joining her in the SF this weekend was fellow imported Kazakh Yaroslava Shvedova, but the tour's first-ever all-Kazakh final turned out to not be in the cards. Meanwhile, a week after her inglorious Fed Cup appearance, Molik qualified in Dubai and has opened play with a 1st Round upset of Australian Open semifinalist Zheng Jie, 6-3/4-6/6-2.


=============================


VETERAN: Tamarine Tanasugarn/THA
...Thai native Tanasugarn's last appearance in the Pattaya singles final came in 1996 (she lost to Ruxandra Dragomir-Ilie, how's that name for a blast from the past?), so her runner-up appearance this week speaks volumes for the sustaining nature of her career. She didn't just skate to the final match, either. She defeated the likes of Alla Kudraytseva, #2-seed Sabine Lisicki and Anna Chakvetadze before her final SF win over Karatantcheva. She even picked up the doubles title with Marina Erakovic, defending the title she won there last year with Yaroslava Shvedova. The only other person to reach the singles and doubles final at the same event this season? Serena Williams in Melbourne.


=============================


FRESH FACES: Melanie Oudin/USA & Polona Hercog/SLO
...Oudin continued to pick up steam in Paris, following up her lead role in Fed Cup with her first career WTA SF result after wins over Sorana Cirstea, Patty Schnyder and Agnes Szavay. She had the lead in the SF against Dementieva, too, but saw the veteran wait her out and win in three sets. Still, Oudin seems to be handling the year-after pressure following her '09 breakthrough far better than most expected. Combined with her two FC wins, her three wins in Paris gave her her longest winning streak since she won four straight during her QF run at the U.S. Open last summer. Hercog swept the $75K challenger in Cali, Colombia, getting singles wins over Klara Zakopalova, Catalina Castano (COL) and Julia Cohen before taking out Mariana Duque-Marino (COL) 6-4/5-7/6-2 in the final.


=============================


DOWN: Sabine Lisicki/GER & Maria Kirilenko/RUS
...Lisicki's slow start continued in Pattaya when she was knocked out in three sets in the 2nd Round by Tanasugarn. I suppose she should have guessed at such a result after she advanced in the 1st Round when her opponent, Akgul Amanmuradova, retired after losing the opening set at love. Since it's the German who usually does the retiring, thinking that such a start was an omen for good things was just too good to be true. Meanwhile, in her first action since her QF run in Melbourne, Kirilenko was knocked out in the 1st Round in Dubai by countrywoman Regina Kulikova 6-3/6-0.


=============================


ITF PLAYER: Elena Baltcha/GBR


...the Brit won the $100K Midland, Michigan challenger over defending champion Lucie Hradecka in a 5-7/6-2/6-3 final. The win results in Baltacha reaching a new career-high ranking of #70.


=============================


JUNIOR STAR: Jana Cepelova/SVK
...the world junior #8 reached her first pro final in the $10K challenger in Eilat, losing to Austria's Janina Toljan. It was the 16-year old qualifier Cepelova's third career appearance in a main draw ITF event. Going into the tournament sporting just a 2-3 career qualifiying/main draw pro record, she went 6-1 last week.


=============================






1. Paris SF - Dementieva d. Oudin
...4-6/6-3/6-3. The Russians don't seem to fear Little MO like they did in New York... but they still have to work overtime to beat her. Of course, we have an outside shot of seeing an Oudin/Sharapova rematch in Memphis this week (it'd have to come in the final)


=============================


2. Paris Final - Dementieva d. Safarova
...6-7/6-1/6-4. Speaking of Sharapova, Dementieva is now just four career titles behind her for Russian WTA supremacy.


=============================


3. Paris 1st Rd - Martic d. Wickmayer
...6-4/3-6/7-5. Now having played WAY too much, Wickmayer finally fell.


=============================


4. Dubai 1st Rd - Peer d. Wickmayer
...3-6/6-2/7-5. Yep, Wickmayer was in action yet again in Dubai. I say WAS because she's already lost. Time for a rest. Of course, the real story here is that Peer -- a year late -- finally became the first Israeli woman to play and win a match in Dubai. And neither the roof caved in nor the world ended, either. Imagine that.


=============================


5. Pattaya Final - Zvonareva d. Tanasugarn
...6-4/6-4. Zvonareva becomes the eleventh active woman to notch ten career tour singles titles.


=============================


6. Pattaya 1st Rd - Chakvetadze d. Craybas
...6-1/3-6/6-3. Quietly, Chakvetadze had an encouraging week in Pattaya. She reached the QF in singles, as well as the doubles final.


=============================


7. Paris Doubles Final - Benesova/Zahlavova-Strycova def. Black/Huber
...walkover. Black's viral illness ended this one before it began, but Black & Huber have now reached the final in all four events they've played in 2010.


=============================


8. Dubai 1st Rd - Garbin d. Stosur
...3-6/6-2/7-5. One step back for Sammy. Although, after a 3rd Round Oz result and wins over Olaru and Vesnina last week, Garbin's game looks to be in pretty good form at the moment.


=============================








**MOST WTA TITLES - last 3 seasons**


8...ELENA DEMENTIEVA [3/3/2]
8...Serena Williams [4/3/1]
7...Dinara Safina [4/3/0]
6...Caroline Wozniacki [3/3/0]
6...Jelena Jankovic [4/2/0]
5...Venus Williams [3/2/0]
5...VERA ZVONAREVA [2/2/1]



**CAREER TITLES - RUSSIANS**


20...Maria Sharapova (2003-09)
16...ELENA DEMENTIEVA (2003-10)
12...Dinara Safina (2002-09)
12...Svetlana Kuznetsova (2002-09)
10...VERA ZVONAREVA (2003-10)
10...Anastasia Myskina (1999-05)



**2010 SUCCESSFUL TITLE DEFENSES**


Sydney - Elena Dementieva
Australian Open - Serena Williams
PATTAYA - VERA ZVONAREVA



**2010 #1-SEEDED CHAMPIONS**




[4 of 7 events]


Brisbane - Kim Clijsters def. Justine Henin
Australian Open - Serena Williams def. Justine Henin
PARIS - ELENA DEMENTIEVA def. LUCIE SAFAROVA
PATTAYA - VERA ZVONAREVA def. TAMARINE TANASUGARN



**2010 - MOST ITF FINALS**


2...OLIVIA SANCHEZ, FRA (2-0)
2...Alize Lim, FRA (1-1)
2...Garbine Muguruza Blanco, ESP (1-1)
2...Mandy Minella, LUX (1-1)
2...Natalie Piquion, FRA (1-1)
2...Zhou Yi-Miao, CHN (1-1)




DUBAI, UAE (Premier $2m/hard court outdoor)
09 Final: V.Williams d. Razzano
10 Top Seeds: Wozniacki/Kuznetsova
=============================


=SF=


V.Williams d. Bartoli
Zvonareva d. Kuznetsova


=FINAL=


V.Williams d. Zvonareva

...Wozniacki is the #1 seed here, but I wonder if the heat of Dubai will be conducive to a great run. Ditto for Azarenka, who's had problems in harsher climates before, and retired from a FC match the other week with illness (she's in the same section as Zvonareva and Jankovic). Interestingly, defending champion Venus could get the shot to erase a lot of those recent post-Oz questions with a potential QF meeting with Dementieva, and maybe even a SF match against Peer one year after the American "defended" Peer after she was prevented from playing in Dubai (even if Williams' words felt somewhat "too little, too late" at the time).



MEMPHIS, TENNESSEE USA (Int'l $220K/hard court indoor)
09 Final: Azarenka d. Wozniacki
10 Top Seeds: Sharapova/Oudin
=============================


=SF=


Sharapova d. Kvitova
Oudin d. Hradecka


=FINAL=


Sharapova d. Oudin

...though I'd be game for it going the other way. I must say, this little tournament's fields (at least at the top) have been getting better in recent years. Last year, Azarenka and Wozniacki reached the final.



BOGOTA, COLOMBIA (Int'l $220K/red clay outdoor)
09 Final: Martinez-Sanchez d. Dulko
10 Top Seeds: Dulko/Suarez-Navarro
=============================


=SF=


Dulko d. Parmentier
Suarez-Navarro d. P.Mayr


=FINAL=


Dulko d. Suarez-Navarro

...the first clay event of the season. Hey, at the start of the season I predicted Dulko would sweep the singles/doubles titles at an event in '10. So why not here? Of course, having said that, she'll probably lose in the 1st Round, and CSN will get that first career title I've talked about so much but am not picking to happen in Bogota.


All for now.