2012 Mid-Offseason Rankings
Time for some quick mid-offseason value judgments.


Call it what you will, I'm looking at this first official Backspin "Grand Slam Master List" ranking as something of a "viability chart" when it comes to the possibility of figuring out which players will rise to the highest positions in the upcoming 2012 season's four (five, if you count the Olympics, especially since the tennis will be played at the All-England Club) very biggest events.

Attempting to do so more than a month before the first ball will be struck in competition is, needless to say, as my weekly picks show, hardly an exact sciene. So, this is just a of-the-moment, "most likely to seriously contend," anything-but-objective ranking, of course. Still, it was interesting trying to "crunch the numbers" and do an actual list. A few players (such as a certain Dane, oddly enough, though she still has to get out her long distance glasses to effectively read over the shoulder of the players at the top of the list) ended up finishing a little higher than I'd originally thought they might, while others maybe came in a little lower than they "should" because of their hard-to-figure intangibles (Li Na and Vera Zvonareva, for example). I think it'll be interesting to chart the latter stages of 2012's slams using this initial ranking, just to see how far down the list we'll have to go to find the players who turn out to be the actual contenders, let alone eventual champions.

Since doing such a list is at least a bit akin to playing "52-card pickup," that's how long I decided to make the list. Well, until I ultimately went with a 54-count, being sure to include two undetermined "jokers" in the deck (you'll have to determine for yourself which two might ultimately fill that role, I guess). Of course, even when throwing a deck of WTA cards into the air, invariably some of those cards will "weigh more heavily" than others and hit the ground with the most force when the tour kicks off its new campaign in January.

So, that's where I'll start:

1.

Serena Williams


2.

Petra Kvitova


3.

Kim Clijsters



...Green is for "go." Essentially, it's pretty difficult to believe -- barring more of the sort of odd off-court happenings that have already sidelined two of these women over the past eighteen months, that is -- that at least one slam won't be claimed by one of these women in 2012. Throw in the Olympic Gold, and one could up the total to two (if one, say KC, wins in Melbourne, once might even see fit to make it three of the five). Certainly, the Australian Open will provide an interesting battleground. Clijsters is the defending champion, while Williams has had more success there than at any other slam. Kvitova has proven to be a good January player in past seasons, and her chances of winning a hard court slam are probably better in Oz than in NYC.

4.

Samantha Stosur


5.

Victoria Azarenka


6.

Maria Sharapova


7.

Caroline Wozniacki


8.

Marion Bartoli



...next season's "second tier" of slam contenders is a fluid entity. Stosur's run at the U.S. Open, then WTA Championships success (the latter of which probably jumped her up at least 5-6 places on this list) will put her in the spotlight next month in Australia. If she can even come close there, her chances in Paris and New York later in the year will have to improve simply because it'd boost her already-growing confidence. The rest of the "blue crew" all have their faults when it comes to putting together seven matches in a two-week stretch, from health issues to questions about their games and/or consistency. But it wouldn't be a real "reach" to see any end up in the winner's circle in '12, even Bartoli, whose feel-good result at Roland Garros last year, I think, made her look like the player most likely to join the "veterans winning a late, somewhat unexpected slam" club, if that recently-burgeoning group expands by one more next season, that is.

9.

Svetlana Kuznetsova


10.

Venus Williams


11.

Li Na


12.

Vera Zvonareva


13.

Francesca Schiavone


14.

Sabine Lisicki


15.

Andrea Petkovic


16.

Agnieszka Radwanska



...it's all about the-right-place-at-the-right-time with the "pinkies." Kuznetsova has won two slams, but rarely resembles that player... through she could at a moment's notice. Venus will always be a threat at Wimbledon, as will Schiavone at Roland Garros (but a third trip to the final in Paris seems even more unlikely than her first two, though one could say that such an opinion thread probably works in her favor). Li hasn't handled her post-slam win pressure well, but she'll arrive in Australia and France with good memories. Just because of that, she regained a few of the places she'd originally given up on this list. As Lisicki showed at Wimbledon, if she's on she's very dangerous. Of course, as she showed in Paris, she might be just as likely to be literally carried off the court in a slam... and not on anyone's shoulders as she celebrates a big win, either..

17.

Anastasia Pavlyuchenkova


18.

Jelena Jankovic


19.

Ana Ivanovic


20.

Dinara Safina


21.

Jelena Dokic


22.

Flavia Pennetta


23.

Dominika Cibulkova


24.

Maria Kirilenko


25.

Yanina Wickmayer


26.

Kaia Kanepi


27.

Daniela Hantuchova


28.

Nadia Petrova


29.

Tsvetana Pironkova



...all have shown some (orange, get it?) zest in slams in the past, or, in Pavlyuchenkova's case, seems to be destined to do so at some time in the near future. At least at SW19, Pironkova is worth watching. Meanwhile, Safina may never play again. If she does, though, maybe the time off with her back injury could lead to a two-week, all-or-nothing scramble that will ultimately define -- or end, or possibly both -- her career (seriously, that sort of run might give Schiavone's RG title in '10 a run for its money in the drama department). Thus, she slips into the Top 20 here.

30.

Zheng Jie


31.

Julia Goerges


32.

Caroline Garcia


33.

Gisela Dulko


34.

Monica Niculescu


35.

Aravane Rezai


36.

Tamira Paszek


37.

Lucie Safarova


38.

Jarmila Gajdosova


39.

Ksenia Pervak


40.

Peng Shuai



...the list heads into the red (danger) zone now, as youth, freakish inconsistency/streakiness and a jumble of other factors all play off against each other for the players in this section. Enough probably rules them out as deep threats at any slam in '12, but their past or future is also enough to include them in the discussion, even if it is on the outer fringe of it.

41. Angelique Kerber
42. Roberta Vinci
43. Maria Jose Martinez-Sanchez
44. Christina McHale
45. Ekaterina Makarova
46. Irina-Camelia Begu
47. Polona Hercog
48. Sloane Stephens
49. Galina Voskoboeva
50. Casey Dellacqua
51. Shahar Peer
52. Petra Cetkovska
53. Laura Robson
54. Tamarine Tanasugarn

...all right, so this group is mostly just included in order to fill the 54-player field, but there are certainly some intriguing prospects therein. Remember, Angelique Kerber was the world #92 when she reached the semifinals at the Open last summer, and she certainly wouldn't have been anywhere near this list if it'd debuted in December '10. There's always a diamond in every "rough." Maybe McHale will make a surprise QF run in '12. Meanwhile, Begu (#214 to #40) made the biggest ranking jump of any Top 50 player in 2011. Oh, and for the record, the "unlucky" #55 who just missed the list was Rebecca Marino.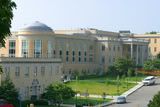 So, the first official Grand Slam Master List will now be filed away in a cabinet somewhere deep in the bowels of the Navratilova Library of Records on the grounds of Backspin Academy. Naturally, it'll be pulled out on at least four occasions over the course of the next year, just to see who exceeded their offseason expectations, as well as who failed to come close to living up to them. Next December, the 54-card deck will be reshuffled... and who knows which players will appear on top to produce the best hand for the 2013 season.

All for now.







==2012 PREVIEW SERIES==


December 19: Twas the Backspin Before Christmas
Also: Prediction Blowout (with Top 10 picks, early slam forecasts, & ATP predictions), The Intriguing 100 (region-by-region, with '11 first-timer predictions), and Week 1 Picks