Backtalk IV - December 1

First off, it's time to give thanks...
for a fresh-faced Vika.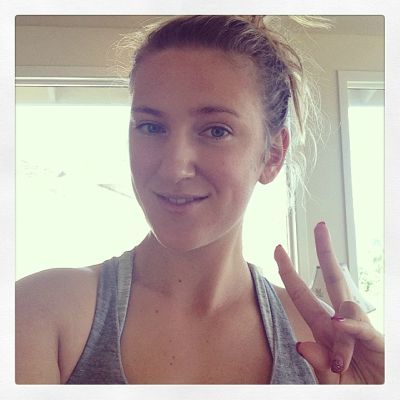 May her much-deserved offseason be treating her well. The "Dorothy Tour" is only a month away, after all.






Love/Love...

while it was Thanksgiving week in the U.S., the Radwanskas were giving once again in the Worthy Parcel Project, filling shopping carts for a family in need.




Here's a translated (from Polish, naturally) interview in which the sisters talk about how they go about shopping for families they don't actually personally know.


=============================




Love/15...

the past week of action on the ITF circuit often centered around South Americans.

In the biggest event, a $25K in Monterrey, Mexico, Venezuela's Adriana Perez, 21, defeated 17-year old Dutch girl Indy De Vroome in an event highlighted by the advancement of several young players, as Bannerettes Allie Kiick and Chieh-Yu Hsu reached the semis, while Francoise Abanda (CAN) and Mayo Hibi (JPN) reached the quarters. In Sao Paulo, Gabriela Ce, 20, of Brazil claimed her fourth '13 title (and third straight) when she defeated Argentina's Andrea Benitez in the $10K final. In Bogota, veteran Chilean Andrea Koch Benvenuto swept both the singles and doubles crowns. It's the 28-year old's eighth career ITF singles victory. Also, Argentine Nadia Podoroska won a $10K in Santiago, defeating Cecilia Costa Melgar of Chile in the final.

Elsewhere on the circuit, 17-year old Barbora Krejcikova, playing in a Bol, Croatia challenger for the third consecutive week, once again improved upon her performance, as she's put up QF, SF and now a title-winning result in the $10K. It's her fourth ITF singles title of the season (matching fellow Czech junior star Katerina Siniakova's '13 total), and her doubles win with Romania's Ana Bianca Mihaila is Krejcikova's sixth season title as one half of a pro duo (she and Siniakova won three junior slam crowns this year, as you might recall). Meanwhile, in a $10K in Fes, Morocco it was Pastry Jade Suvrijn, 18, who claimed her third straight challenger crown.


=============================




Love/30...

when not shopping for charity, Aga is training... on wheels. "RollerRad" is born!




Hmmm, I wonder if she can do a 360 in skates? Or maybe a tweener? If she can... we should all just run away as fast as we can.


=============================




Love/40...

some firsts for a pair of teenagers in more ITF action:

-- Iryna Shymanovich, 16, of Belarus claimed her maiden pro title by defeating Britain's Emily Webley-Smith in the $10K Sharm El Sheikh final.

-- Brit Katy Dunne, 18, won both her first singles AND doubles challenger titles in the Rethymno $10K in Greece.


=============================




15/40...

you can take Vika away from the court, but you can't take away her tunes:





=============================




30/40...

you can take Sabine away from the court, but you can't make her boyfriend not pay full attention to her rather than his technology:





=============================




Deuce...

meanwhile, some top juniors were in Mexico contending the Yucatan Cup. U.S. Open runner-up Tornado Alicia Black was the top seed, but was sent packing in the 2nd Round by Slovak Tereza Mihalikova. Ultimately, it was the #2 seed, 18-year old Alejandra Cisneros of Mexico (another in the still-growing contingent) who walked away with her first career Grade 1 title with a win in the final over #6-seeded Renata Zarazua, 16, of -- you guessed it -- Mexico, 6-2/3-6/6-3. Cisneros and Zarazua were doubles partners for the week, too, but were defeated in the quarterfinals.


=============================




Advantage, cavebaby...

Carl & Carla have sent out their first toddler photos. Well, one of them anyway. So, here's Carlo! (My, he's growing up fast.)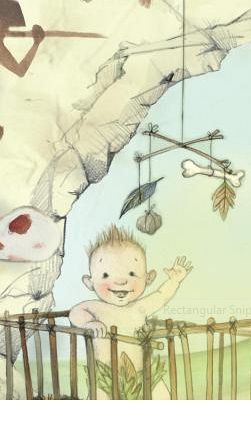 Hmmm, they didn't send any photos of Carlita. I suspect Carl is being superprotective... as EVERYONE is on his Squish List until his little girl can successfully arm wrestle with a light heavyweight champion. I'm thinking that time should come around the start of the Australian Open!


=============================




Deuce...

the USTA's Australian Open Wild Card Playoff tournament -- set for December 20-22 in Norcross, Georgia -- added two-time NCAA champ Nicole Gibbs to its lineup last week. News can be found at AustralianWildCard.com.


=============================




(Dis)Advantage, Ula...

speaking of the AO, apparently Ula's recent shoulder surgery is going to keep her out of Melbourne. Poor thing.




Thankfully, the younger Radwanska pre-autographed some of the tennis balls (and such) she's selling on her Team Ula website.


=============================




Deuce...

elsewhere in the world of the Rads, Aga three-peated in the WTA's website fan poll as the "Favorite Singles Player."

Of course, I'm still not sure I'd risk tasting any of her dessert treats, no matter how "cheesecake-y" they might be!





=============================




Advantage, Team Genie...

meanwhile, tour "Newcomer of the Year" Genie Bouchard continues to stack up honors: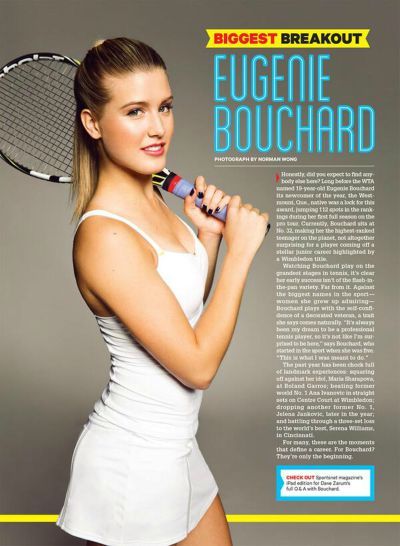 =============================




Deuce...

of course, they don't beat being Hordette Vesnina's best friend:




I'm guessing her dog's name isn't Huber. Well, unless it's a female... and Elena REALLY wanted to send a not-so-veiled message to you-know-who.


=============================


Advantage, Slingin', err, I mean Liftin' Sammy Stosur... guess who's "sweatin' to the oldies?" As in, say, hoping for some classic results, ala 2011 at the U.S. Open.

=============================
Deuce...




**MOST 2013 ITF TITLES - SOUTH AMERICANS**


5...Montserrat Gonzalez, PAR
5...Teliana Pereira, BRA
4...GABRIELA CE, BRA
3...Mariana Duque-Marino, COL
3...Vanessa Furlanetto, ARG
3...ANDREA KOCH-BENVENUTO, CHI



=============================




Advantage, Vika Poppins...






Apparently, Amsterdam is supercalifragilisticexpialidocious!


=============================




Match...

and, finally, it's December. Already. By the end of the month, the 2014 season will have begun. So, I'll get an early start on looking into the future this coming week with the release of the "Grand Slam Master List, version 3.0."

Hmmm, I wonder who'll come in at #1? Yeah, I know you know that one... but will there be ANY other players in the "coveted Green Tier" along with her this year?


=============================




All for now.