US 2.5 - Sisters in the City
There was never any Vika, Sloane or one-time Supernova set to appear at this U.S. Open. The one Genie who was in New York is gone, as is the only CoCo, though one Kiki remains. There is no more #PicaPower, nor an AnaIvo to push around anymore. Both Dashas have been sent packing, too. But we still have TWO Williams Sisters.
And the even-numbered Days of this final major of 2016 have been given the responsibility of hosting their latest attempts to make history.


Venus and Serena. Both still fighting, as well as making history, graced this U.S. Open's courts for the first time today. The senior Sister launched her tournament with a late afternoon meeting with world #93 Kateryna Kozlova in a match that would mark Venus' record 72nd appearance in a slam main draw. Her early Olympic exit aside, Venus wasn't expected to have TOO much trouble against the Ukrainian.

Serena was set to come into her Night 2 match with two-time slam semifinalist (and recent Olympic Gold medalist in women's doubles) Ekaterina Makarova with far more questions surrounding her form, having barely played since winning slam #22 at Wimbledon earlier this summer and, more importantly, having exited Rio via an upset loss to Elina Svitolina while she was nursing a shoulder injury that turned her biggest weapon into a mere pop-gun. And a jammed one, at that.

But Serena was the Sister who had the least trouble advancing to the 2nd Round, while it was Venus who was made to work overtime.

Not that it appeared as if that things were going to go that way. Venus led Kozlova 4-0 in the 1st st, and was up 6-2/4-2 in the 2nd. But then the tables were turned. The Ukrainian broke back and took the set 7-5, forcing a deciding 3rd. There, Venus led 5-2, and served at 5-3. But when she failed to challenge a Kozlova shot that was called in (HawkEye showed it be out), she quickly fell behind in her service game and was soon down love/40. She saved three consecutive BP to get to deuce, partially thanks to Kozlova allowing a deep ball to land without taking it out of the air, then seeing it hit inside the baseline and bounce out of reach. Finally, on her fifth BP, the 22-year old fired a down the line winner and got the break. It was on that ball that Williams finally asked for a challenge, to no avail.


Not so fast! Kateryna #Kozlova breaks #Venus to stay in the match, and she'll serve at 2-6, 7-5, 4-5. #usopen pic.twitter.com/sRrogEgOwY

— US Open Tennis (@usopen) August 30, 2016


Serving at 4-5 to even the final set, though, Kozlova wasn't able to back up the break. On Venus' second MP point, the Ukrainian's backhand shot bounced off the net cord and out wide, handing Venus a 6-2/5-7/6-4 win. She's now 18-0 in U.S. Open 1st Round matches.


Survive and advance: @Venuseswilliams withstands game effort by #Kozlova, 6-2, 5-7, 6-4. #usopen @chase https://t.co/2ctW9FvsMA

— US Open Tennis (@usopen) August 30, 2016


As for Serena, it didn't take long for everyone to see that her serve was just fine, thank you very much. Playing a controlled but deadly game (firing an ace to secure the 1st set), she had little trouble in a match that barely lasted an hour.


Aces for days: #Serena knocks down another to take the opener from #Makarova, 6-3. #usopen @chase https://t.co/ysrNGt4CF1

— US Open Tennis (@usopen) August 31, 2016


Williams never allowed Makarova into the match. But the Russian never really pushed the matter, either, so Serena wasn't exactly forced to lift her game to another level. You sort of got the feeling that she wouldn't have had much difficulty doing so, though. Still, you'd liked to have seen a bit more from Makarova. But, so be it, I guess.


One down!

Serena Williams begins her #USOpen campaign by defeating Ekaterina Makarova, 6-3, 6-3 behind 12 aces. pic.twitter.com/i1JiYKzmOE

— espnW (@espnW) August 31, 2016


In all, Serena's 305th career slam match win (one off Martina Navratilova's women's slam record, and two behind Roger Federer's all-time mark) came with twelve aces, twenty-eight of thirty-one first serve points won, and a top-end serve that came in at 121 m.p.h. on the night. She's now 17-0 in U.S. Open 1st Round matches, and 64-1 in her slam career.


Off to a sparkling start: Behind 12 aces, #Serena defeats #Makarova, 6-3, 6-3 to start her #usopen campaign. https://t.co/qI9T2IjpxQ

— US Open Tennis (@usopen) August 31, 2016


Yeah. So, she's looking primed and ready in her quest for #23.

Gulp.




=DAY 2.5 NOTES=
....the 1st Round is complete, so it's time for some numbers:

1) Eleven U.S. players are in the 2nd Round, more than any other nation. Germany's six are next, with China and the Czech Republic both with 5

2) Both China and the Czech Republic were 5-1 in the 1st Round. The only players to lose were former U.S. Open semifinalist Peng Shuai, and #18-seed Barbora Strycova.

3) Ukraine, showing signs of putting together a deep field of talent in recent junior slam events, carried over the success to the women's draw, going 3-1. Kozlova's loss to Venus was the only defeat.

4) Belgium -- Flipkens, Wickmayer, Mestash and Van Uytvanck -- went 0-4

5) And, one year after two Italian women played for the U.S. Open singles title, Italy went 1-4 in the 1st Round. The likes of Sara Errani (#27), Francesca Schiavone, Camila Giorgi and Karin Knapp all lost, while '15 runner-up and #7 seed Roberta Vinci was the only to advance. Under normal circumstances, such an occurrence would qualify the nation for "Poor Souls" status, but recent events in the country make such a designation feel like a bit of "piling on."

So, Waffles it is.



LIKE ON NIGHT 2:

And, get this, it's ANOTHER "first" for Cagla...


Had my first hit ever at Arthur Ashe Stadium this week and now playing 1st match there at 11am against Kvitova ??????

— Çagla Büyükakçay (@CaglaBuyukakcay) August 30, 2016
"MEANWHILE, CAGLA'S 1st ROUND OPPONENT..." ON NIGHT 2:
SUPERHERO FASHION SHOW ON NIGHT 2:
On Serena's Kit:

You could cast her as Ms. Marvel like right now.

— Courtney Nguyen (@FortyDeuceTwits) August 30, 2016
Congrats to Serena's Skirt for winning the 2016 US Open. Great heartfelt runner up speech from Simona's Shorts. Good tournament everyone.

— Courtney Nguyen (@FortyDeuceTwits) August 30, 2016
Serena Williams looks like a gladiator with that skirt. @Nikecourt @Nike pic.twitter.com/nbJVJPDJ8i

— StingStungMe (@stingstungme) August 30, 2016
"WHEN SOMETHING IS BOTH AN END AND A BEGINNING" ON NIGHT 2:
Robson: "Overall it was a pretty good tournament for me. But right now it sucks."
More: https://t.co/EUA3j9C8ld pic.twitter.com/SqbyXSjb3s

— WTA Insider (@WTA_insider) August 30, 2016




"JUST NOTING..." ON NIGHT 2:

The Czechs sure are a perpetually "unhealthy" lot, aren't they?


Safarova has been sick for the better part of the last 3wks. But she healed up just in time.https://t.co/EUA3j9C8ld pic.twitter.com/2KUxYfUCmF

— WTA Insider (@WTA_insider) August 30, 2016




LIKE ON NIGHT 2:

And no FFT brain cells were fried (or "feelings" hurt) in the process, either.


Welcome (back) to New York, @KikiMladenovic! 2015 #usopen quarterfinalist returns with a win over Hibino, 6-4, 7-5. pic.twitter.com/0ICOisdSsU

— US Open Tennis (@usopen) August 30, 2016




LIKE ON NIGHT 2:

Ditto.


Good 1st win at the #usopen ! Always keep a foot on the ground! ??????????????????????
#GreatBattle #NoPasaNada #FlyWithCaro pic.twitter.com/vxxJOnEZK8

— Caroline Garcia (@CaroGarcia) August 31, 2016




LIKE ON NIGHT 2:

The final reviews are in.


What an impressive @Simona_Halep that was today.. I even think I didnt play bad at all! Well done and good luck is all that I can say

— Kirsten Flipkens (@FlipperKF) August 30, 2016





*SLAM MATCH WINS - OPEN ERA*




[overall]


306...Martina Navratilova
305...SERENA WILLIAMS *
299...Chris Evert
278...Steffi Graf
240...VENUS WILLIAMS *
210...Arantxa Sanchez-Vicario
198...Lindsay Davenport
183...Maria Sharapova *
180...Monica Seles


[U.S. Open]


101...Chris Evert
89...Martina Navratilova
85...SERENA WILLIAMS *
73...Steffi Graf
69...VENUS WILLIAMS *
62...Lindsay Davenport
56...Arantxa Sanchez Vicario
53...Monica Seles
51...Gabriela Sabatini



*MOST SLAM MD APPEARANCES - OPEN ERA*




[overall]


72...VENUS WILLIAMS *
71...Amy Frazier
70...Fabrice Santoro
68...Roger Federer *
67...Martina Navratilova
66...Lleyton Hewitt
65...SERENA WILLIAMS *
64...Francesca Schiavone *
64...Conchita Martinez



*U.S. OPEN "NATIONS OF POOR SOULS"*


2011 CZE (2-5 1st Rd., Kvitova loses)
2012 GER (4 of 5 highest-ranked GER out in 1st Rd.)
2013 AUS (1-4, Stosur out 1r, Rogowska 0-6/0-6)
2014 FRA (1-5 1st Rd.; only win in FRA-vs-FRA)
2015 SRB (1-4; Ivanovic/Jankovic/Krunic 1st Rd.)
2016 BEL (0-4 in 1st Rd.)


[2016]


AO: AUS (1-8 in 1st Rd.; only AUS-born in 2nd is a Brit)
RG: ITA (remaining Quartet 0-3 in 1st; Pennetta retired)
WI: CHN (1-4 1st; only win by LL Duan)
US: BEL (0-4 in 1st Rd.)



*WOMEN'S OVERALL WON/LOST - BY NATION*




[through 1st Rd.]




[North America/Atlantic]


11-11...United States
0-1...Canada
0-1...Puerto Rico


[South America]


1-0...Paraguay
0-1...Argentina
0-1...Brazil
0-1...Colombia


[Russia & Eastern Europe]


4-3...Russia
3-1...Ukraine
3-3...Romania
1-0...Bulgaria
1-1...Latvia
0-1...Belarus
0-1...Estonia
0-1...Greece


[Western Europe & Scandinavia]


6-4...Germany
5-1...Czech Republic
2-0...Croatia
2-1...Spain
2-2...Great Britain
2-2...Switzerland
2-3...France
1-0...Denmark
1-0...Hungary
1-0...Sweden
1-1...Netherlands
1-1...Poland
1-2...Serbia
1-2...Slovakia
1-4...Italy
0-1...Austria
0-1...Luxembourg
0-1...Montenegro
0-1...Slovenia
0-4...Belgium


[Asia/Pacific]


5-1...China
2-0...Kazakhstan
2-2...Japan
1-2...Australia
0-1...Taiwan


[Africa/Middle East]


1-0...Turkey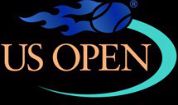 All for Night 2. More tomorrow.