Wk.43- Rumble, Young Woman, Rumble
When things don't turn out the way anyone expected. Again.
Oh, WTA...
you refreshingly incomprehensible and addictive mistress cloaked in mystery, you.


In the "season-ending" (even though it's really not) WTA Finals in Singapore, one year after Aga Radwanska shocked the tennis world by emerging from round robin play with a 1-2 record, only to eventually find herself in the winner's circle, Dominika Cibulkova took her turn in the rumble seat.



And what a ride it turned out to be, complete with the it-can-only-happen-here fact that world #1 Angelique Kerber played as big a role in Cibulkova's triumph as the Slovak herself, "assisting" the ultimate champion of the event along her path to victory while, in the process, simultaneously laying the groundwork for her OWN demise.

Ah, WTA... no wonder we just can't quit you.

Cibulkova's final dramatic act of 2016 consisted of a multi-part, multi-continent, multi-inconsequential-occurrence-turned-all-important-detail-in-retrospect story. She had to win the title in Linz just to qualify for Singapore. After taking a wild card into the event, she did it. She lost her first two round robin matches last week, but managed to get one set off Kerber in a three-set loss in the first outing. She had to defeat Simona Halep in straights sets in her third match just to keep alive her hopes of reaching the semifinals. After winning the 1st, then squandering a break lead three times in the 2nd, Cibulkova fell behind 5-4 in the tie-break, but managed to take the final three points to (barely) keep air in the lungs of her season. Had Madison Keys gotten one set off Kerber in the final RR match of the group, Cibulkova would have been eliminated. But after Kerber's one lost set to Cibulkova early in the week had given the Slovak a slight edge vs. Keys for the final SF slot (with three won sets vs. two), Kerber helped once again by taking out Keys in straights to allow Cibulkova to slip in through the unattended back door and into the final four.

In the semifinals vs. Svetlana Kuznetsova, Cibulkova dropped the opening set, then proceeded to exchange breaks with the Russian the rest of the match. Twice she failed to serve out the 2nd set, but won a 7-2 TB to force a 3rd. Saving two BP at 4-4, the Slovak finally put away Kuznetsova after a net cord shot helped create a Kuznetsova error on match point. Awaiting in the final, of course, was Cibulkova's "secret weapon" from round robin play: Kerber. The German had been looking more and more unbeatable every match since struggling early before putting Cibulkova away in the 3rd set in her first match in Singapore.


#WTAFinals glory for @Cibulkova as she stuns @AngeliqueKerber in title match https://t.co/8hr6ZvgpMA pic.twitter.com/RDEkTQGaSX

— CNN Sport (@cnnsport) October 30, 2016


But it was Cibulkova with the devil-may-care attitude in the final, not the two-time slam-winning Olympic finalist ranked #1 in the world. In fact, Kerber was noticeably tighter in her last match of a devastating (in a good way) '16 season than she had been all week, as well as most of the past year. Cibulkova raced out to a 3-0 lead, as Kerber was busy just trying to collect her game for a quick rebound. The Slovak took the 1st set 6-3, while Kerber was soon hitting her fifth double-fault of the match early in the 2nd. At 3-3, Kerber found herself serving down love/40, and was broken while Cibulkova continued to maintain a serve number in the 80's. And I don't mean "'80s" of the Rick Astley variety, either... I mean first serve percentage-wise.




Then again, while the baby-faced, deep-voiced, red-headed Englishman made HIS big mark in the 1980's, the now-50 year old singer IS in the midst of his own "comeback" in 2016... so maybe there's something to that WTF-is-he-talking-about reference, after all. I mean, I'm SURE the Tennis Gods are laughing at the whole situation as we speak. Hmmm, or maybe it's the dancing Devil from the video for Astley's latest song.




Anyway.

Finally, in the closing games, Kerber rediscovered the magic that had gotten her to this final Singapore stage. But it was too late to hold Cibulkova back. The Slovak held double MP at 5-4 in the 2nd, only to show a hint of nerves, hitting her first DF and producing a series of errors that kept the match alive a little longer, as the German reached BP. Kerber was able to string together a series of jaw-dropping defensive gets on two separate points, one that ended with a Cibulkova volley to save that BP, and another that produced a second BP chance to get back on serve. But Cibulkova's forehand winner into the corner saved that one and, on her fourth MP, she was again the beneficiary (just as on her semifinal MP) of a net cord that saw the ball pop up in the air and barely make it over to Kerber's side of the court, angling sideways and bouncing inside the line, well out of reach of ANY human being. Even the world #1.


What a way to end! @Cibulkova is the @WTAFinalsSG champion for 2016 #WTAFinals pic.twitter.com/vCsPM8D0qy

— WTA (@WTA) October 30, 2016


In 1:16, Cibulkova had become the latest storybook queen of the court in this WTA season, downing Kerber 6-3/6-4 for the biggest victory of her tennis life.

Such moments have become such a common thing in everyday WTA life, that it's easy to fail to appreciate the latest birth of still another new champion on a large stage. At 27, Cibulkova is a bit older than some of the recent winners to rise above the pack as grab the spotlight, as well as a bit younger than some others, including Kerber, who'll turn 29 in January with the memory of her own life-changing career season still fresh in her mind's eye, as well as ours.

Of course, maybe Cibulkova isn't finished. Maybe Singapore is just the prelude to something even bigger in 2017.

Amazingly, as this long year is nearly at it's close, it won't be that long before we'll begin to find out that the WTA has is store for us in still ANOTHER season.

Just like 2016's sometimes-bumpy, sometimes-exhilirating, always rumble-worthy goings-on, the ride won't be an easy one... but I figure we'll be able to withstand the future shocks to come, even if we're as unprepared for THEM as we were for those that we experienced over THIS year.

The Most Interesting Tour in the World never sleeps. It only naps in between figuring out still more different ways to make us say, "Wait, WHAT just happened?"




*WEEK 43 CHAMPIONS*
WTA FINALS; SINGAPORE (Hard/Indoor)
S:

Dominika Cibulkova/SVK def. Angelique Kerber/GER 6-3/6-4


D:

Ekaterina Makarova/Elena Vesnina (RUS/RUS) d. Bethanie Mattek-Sands/Lucie Safarova (USA/CZE) 7-6(5)/6-3




PLAYER OF THE WEEK:

Dominika Cibulkova/SVK


...Cibulkova, even before her spectacular comeback this season from Achilles' surgery, was already a respected -- and often awesome -- competitor on the women's tennis landscape. A multiple singles title winner, Top 10er and former slam finalist. But after a year in which she not only staged her comeback, but also got married AND put together the greatest season of her career, the Slovak is suddenly on the cusp of becoming something more. Maybe.


"I don't doubt myself anymore. I didn't doubt myself this year at all." -- @Cibulkova #WTAFinals pic.twitter.com/YaFLMNcfu8

— WTA Insider (@WTA_insider) October 30, 2016


As has been proven so often to be the case in recent career surges, it's the growing confidence that has been the key. Always the confidence. Who says the human condition isn't reflected with utterly pristine clarity from top to bottom on the WTA tour? No one proved it more than Kerber this season, while Garbine Muguruza had her share (well, one instance) of life-affirming accomplishment, too. Karolina Pliskova looked like a different player with confidence as her co-pilot in New York, and even Simona Halep has learned the key to success through hard work, trial and error. Though, to be fair, Swarmette Number #1 still SOMETIMES seems to have a case of amnesia on this subject in the heat of battle... for now, at least. And now Cibulkova has joined "the club."

Considering the reward, you'd think EVERYONE would be doing everything humanly possible to join up for this select group, wouldn't you? Well... maybe SOME day.

As it is, Cibulkova will finish 2016 at #5, up from #38 at the conclusion of the 2015 season. When she made her first big step on her road back in '16, by reaching the Acapulco final in February, she was down at #66. But with this title, her fourth of the season, she's actually been crowned champion more times than ALL FOUR women ranked above her have this year. More than anyone, in fact. Her seven appearances in finals trail only Kerber (8), and her nine semifinals place her behind only the German (11), as well.

Cibulkova has always seemingly "been around," rising high now and again, but always valued more for her fight than her collected hardware over the course of her career. But when you're "the champion of champions," no one can look past the pink -- err, silver -- elephant in the room, can they?




In 2017, maybe the silver guy will have even more big-time company. Possibly even grand? We shall see.


===============================================




RISERS:

Karolina Pliskova/CZE and Angelique Kerber/GER


...everything seemed lined up for a great week for Pliskova, but after firing thirteen aces in her opening match vs. Garbine Muguruza, she was never really able to corral the shot as a consistent weapon on the surprisingly slow indoor court in Singapore. But while the Czech failed to advance out of round robin play, and came within a saved MP of going 0-3, she never stop looking (or seeking to surge) forward. Against Muguruza, after losing a 6-2/3-1 lead and falling down 4-0 in the 3rd (and facing a MP), she outlasted her more easily despondent opponent. She hit just 44% of first serves against Svetlana Kuznetsova, but overcame a 4-1 3rd set deficit (and the Russian being two points from the win) to twice come within two points of victory herself. Playing against an opponent she'd never beaten (Aga Radwanska, 0-6 with no sets won) for a berth in the semis, Pliskova surged to a 4-2 (and nearly 5-2) lead, lost the 1st set, then went down a break in the 2nd, only to surge to break A-Rad two straight times to take the lead. Radwanska finally ran her off the court, with Pliskova hitting just enough errors to prevent seal her fate, but the Czech's efforts were admirable.

So, Singapore didn't produce the GREAT week that appeared possible, but Pliskova has shown a "practice makes perfect" mentality for most of the 2016 season. It resulted in a strong back-half (26-10 since the start of the grass season), her first slam singles final, a return to the Top 10, and a maiden WTAF appearance (with the Fed Cup final still to come). It took her until her eighteenth slam MD to finally pull her experience together to make a breakthrough, so she should be able to learn from this week and be better for it in '17. And unlike another player in Singapore (as we'll see later in this post), Pliskova is taking the occasion of the final moments of her season to focus on the positive aspects of her '16 efforts, and what they mean for her future.


Karolina Pliskova: "With me, everything takes time." #WTAFinals pic.twitter.com/HP6rgTHCf5

— WTA Insider (@WTA_insider) October 28, 2016


Whether Pliskova should have been placed in the "Riser" or "Down" category based on her week was a legitimate question once her court time in Singapore had come to an end. But the perspective and optimism she revealed in her post-event mindset more than justify her inclusion HERE, rather than LATER in this recap.


Getting ready ... All set for tonight's match @WTAFinalsSG #TeamAngie pic.twitter.com/WCU75HLHje

— Angelique Kerber (@AngeliqueKerber) October 27, 2016


Even donning a pair of "SimonaShortz" during practice wasn't enough for Kerber to finish her banner 2016 season on a winning note. Not that she didn't try. After ten months of work filled with several high-of-all-highs moments, the German had every reason to be "on fumes" in her final week of work. A few weeks ago, she seemed on the cusp of it. But, as she has all season, Kerber lifted her game on the big event stage, reaching down and finding a second (and final) wind in Singapore. Rather than appear tired, she looked more and more fresh as the tournament progressed, getting better with each match as she added a WTA Finals championship match appearance to a list that already included three slam finals and an Olympic Gold Medal match this season. After opening with a three-set win over Dominika Cibulkova in which she pulled away in the final set, she outclassed Simona Halep and dominated Madison Keys to emerge from round robin play as the only undefeated participant. Aga Radanska was handled quite handily in the semis, and there was reason to believe that her rematch with Cibulkova in the final would go her way, as well. She'd won five straight over the Slovak, having not lost to her in over three years. But in the final, Kerber looked tight, while Cibulkova was a single-minded as "care-free" as she's ever been (and she likely even kept track of the score throughout the match, too, which she'd actually lost track of while playing "in the bubble" vs. Kuznetsova in the SF), taking down the world #1 in straight sets and denying her a final bloom on a wonderful flower of a season, and flowering of a champion.

It leaves Kerber's season, as great as it was, SO CLOSE to having been even more remarkably better than it was. But, on the bright side, she'll still have a few "mountains to conquer" in 2017, having come up just short on a few occasions (going 3-5 in finals, with more lost than any player in '16, as well as the last three years, with eleven).


3 of Kerber's matches this year had a mainstream TV audience in Germany this year: Wimby final, Rio final, today's final..lost all of them.

— Jimmie48 Photography (@JJlovesTennis) October 30, 2016


She may not be able to "top" this season in '17, but she can surely fill in a few blanks.


Kerber in 2016

~ WL 63-18
~ 3 GS finals
~ 2 GS titles
~ Olympic Silver Medal
~ YEC final
~ YE #1 rank
~ 12 Top 10 Wins
~ $9.5m+ prize money

— Late WTA Scores (@Scores_WTA) October 30, 2016


Goals. She might just accomplish a few of them, too.


===============================================




SURPRISE:

Asia Muhammad/USA


...while she's played well under the radar, Muhammad may have been the most improved U.S. player in 2016. This weekend provided yet another example of where she WAS, and where she finds herself as the end of the season beckons.


QF (2) Asia Muhammad cracks a winner at Bendigo Int Pro Tour #protour @bgotennis @ITFprocircuit @tennis_vic pic.twitter.com/dNye7TYr7l

— Tennis Results (@oztennisresults) October 27, 2016


The 25-year old reached both the singles and doubles finals in a $50K challenger in Bendigo, Australia. The only other time she's done such a thing was at a $25K event in 2013. After ending last season at #256, her best-ever finish, she entered last week at a career-best #161. #89 in doubles last season, she's now in the Top 50, having claimed six ITF titles (five w/ Taylor Townsend) and a WTA crown (w/ Peng Shuai, her second tour-level win) heading into Week 43. In Bendigo, Muhammad picked up ITF doubles title #7 (the 22nd of her career) with Arina Rodionova by her side. She failed to pick up what would have been the fourth of her career, falling in the final to Risa Ozaki, but there is no mistaking that the arrow of her career is pointing up.


Congratulations to 2016 Bendigo International Pro Tour doubles champions @arinarodionova (VIC) and Asia Muhammad (USA) #BendigoInternational pic.twitter.com/o3IBEya9Bo

— Tennis Victoria (@tennis_vic) October 29, 2016



===============================================




VETERANS:

Aga Radwanska/POL and Svetlana Kuznetsova/RUS


...it was unlikely that Radwanska was going to replicate her stunning run to the WTA Finals title of a year ago, but she held her own in her -- yikes! -- EIGHTH appearance in the tour's season-ending event in the last nine years (talk about time flying). As it turned out, after slipping into the semis last season with a 1-2 round robin record, Aga won her final "showdown" RR match over Karolina Pliskova to earn her final four berth (her fourth in five years) with a 2-1 mark. She'd held a MP in her only loss, vs. Kuznetsova is her first RR action back on Monday, before notching her second WTAF win in two years over Garbine Muguruza. Of course, that wasn't enough to put a dent in the shiny Kerber exterior, as the German played a nearly perfect match, with confidence oozing out of her pores, to reach yet another big event final. Still, with quite a few 4Q points to defend her amazing '15 fall results, Radwanska weather the possible storm quite well,with SF-QF-W-QF and SF results, after having ended the summer with a Cincinnati QF, title in New Haven and U.S. Open Round of 16. She was a combined 23-6 after the Olympics. Sealing her sixth straight Top 10 finish (and eighth in nine seasons), she'll have a best-ever finish of #3.


The court craft of class once more from @ARadwanska. Goes up 5-1 on the changeover #WTAFinals pic.twitter.com/1rz5lU0URr

— WTA (@WTA) October 26, 2016


Had Kuznetsova stormed to the title in Singapore, her two-event run might have even out-shined Radwanska's title jaunt from last year in terms of audacity. Maybe. She came up a bit short, falling to another "comeback queen," but it in no way discolors what the oldest player in the WTAF field was able to accomplish down the stretch. Sveta's multi-continent marathon hit top speed with her needing to win (and doing so) in Moscow just to be able to join the WTAF field for the first time since 2009, then saving a MP vs. Radwanska in her opening RR match and coming within two points of defeat vs. Karolina Pliskova before winning to go 2-0 and clinch a spot in the semis. But after taking the 1st set vs. Garbine Muguruza in match #3, she only won one additional game in a three-set loss. Was she finally tiring, or just knew there was no reason to overextend herself in a "meaningless" match? Either way, she was ready to face Dominika Cibulkova in the semis a day later. After taking the 1st, she engaged the Slovak in a back-and-forth, break-trading affair that saw her come within a converted BP of getting the chance to serve to reach the final. But it was Cibulkova who surged last, and took the final games of the 3rd set to advance.


What "being professional" means to @SvetlanaK27. #WTAFinals pic.twitter.com/4OqJbO6Gjg

— WTA Insider (@WTA_insider) October 26, 2016
It's been an odyssey for @SvetlanaK27, who was nearly outside the Top 100 three years ago, now back in Top 10 --> https://t.co/ZzBsnuvGXL pic.twitter.com/ZmfYiORP8d

— WTA Insider (@WTA_insider) October 24, 2016


At 31, Kuznetsova will finish in the Top 10 for the first time in seven years (she'd only had one Top 20 season -- at #19 in 2011 -- since finishing #3 in '09) and every day earns her stripes as the WTA's resident philosopher-genius, sporting such a well-developed sense of self and perspective that she's even more interesting off the court than she is ON it. And considering who we're talking about, THAT is a mean feat to accomplish.


===============================================




"COMEBACK":

Martina Hingis/Sania Mirza (SUI/IND)


...once more, for old time's sake.

Though it didn't last long, the Singapore-hosted reunion of Hingis & Mirza showed both the high-minded ideal of what their doubles union was, as well as the creeping realism of what it eventually became after its 16-month (and one week) existence. In their opening match vs. the Chan sisters, their first since their last pre-split pairing at SW19, Hingis/Mirza often looked like the team that dominated the court from spring '15 until spring '16, on some points melding into a single-minded organism occupying half the court and wielding two rackets. But even against a team that was always hard-pressed to challenge them (the Chans have gone 1-6 in their head-to-head, while winning 73% of their other matches during the Hingis/Mirza "era"), the match was close, as the Chans had three SP in the 1st and stayed tight in the 2nd, as well. In the semis vs. Makarova/Vesnina, 0-4 in their head-to-head meetings, the Russians dropped the opening set, but calmly took over the match and won in a TB, as both Mirza AND Hingis broke rackets in frustration down the stretch, to no avail.


And a racquet slam from Mirza, as Makarova/Vesnina go up 4-1 in set 2 #WTAFinals pic.twitter.com/IIk3xI0JaR

— WTA (@WTA) October 29, 2016
And after a Mirza racquet smash, there is a Hingis racquet smash #WTAFinals pic.twitter.com/lRv8nKAMXE

— WTA (@WTA) October 29, 2016


The dueling moments of destruction were telling -- and fitting -- images to signify the end of a short-term, but legendary, partnership that was both a long-overdue women's doubles "conglomerate" fit to dominate, as well as an entity "too perfect" to truly last. Both turned out to be true, as their pairing was the WTA's version of a shooting star -- catch ti while you can, before it's gone. And now it is. The "it" factor that made the pair such an unstoppable force is no more, resulting in too many losses this past spring/summer for a duo with such incredibly high standards to tolerate. That, as Hingis confirmed months ago, no matter how often this past week Lindsay Davenport (on Tennis Channel) openly wondered about the cause of their "off-court issues," was the reason for the split. Both just decided that it was time.


August 10, 2016


Neither woman suffers losing for long without looking to change the dynamic of the situation. And they surely did that. Big time.




After peaking during their 41-match winning streak, winning nine straight titles to close the '15 and open the '16 season, the pair lost ten of their next thirty matches (counting this week's 1-1 mark), winning just one title and reaching three finals in their last eleven events. Once the two split, Mirza immediately won three titles with two different partners (two with Barbora Strycova, possibly the leading contender to be her full-time '17 partner, creating yet another "must-see" WTA duo), while Hingis put up inconsistent results with CoCo Vandeweghe, but won an Olympic Bronze with Timea Bacsinszky. Mirza took over their previously shared #1 ranking in recent months, pulling away from the Pastries, Hingis and Bethanie Mattek-Sands. Until this week. Two additional matches with Hingis and, when an appearance in the final would have clinched it, suddenly Mirza's season-ending #1 ranking was in jeopardy with the duo's semifinal exit via a 3rd set TB.

It was a fitting coincidence. Singapore confirmed what the numbers already showed, likely serving to convince both of them of the wise nature of their summertime decision. Not that either is one to harbor regret, or was ever likely to look toward the possibility of re-upping their merger agreement. Maybe a title run WOULD have at least sparked a question in their minds, of course. But it's of no matter now.

Mirza, always the one to redistribute inspirational and wisdom-filled quotes, retweeted this the other day (for what it's worth, which might be nothing beyond it being a common thing for her to do):


The thing to do isn't the easiest thing to know. –Pooh

— Disney Words (@disneywords) October 28, 2016


Either way, the official watch now begins for the news of which two (or more) players have won the Hingis/Mirza "lotteries" for 2017. It should be interesting to see whose number gets pulled from the bag.

As it turned out, BMS's loss in the WTAF doubles finals preserved Mirza's season-ending #1 standing, as she's now held the position for eighty-two straight weeks (and counting), the fourth-longest run in tour history. But the top spot will surely be up for grabs once again in the opening weeks of the coming season, with BMS, the Pastries, Hingis and possibly others throwing their collective hats into the ring.





===============================================




FRESH FACES:

Sofya Zhuk/RUS and Varvara Flink/RUS


...the Russian teens faced off for the $50K challenger title in Tampico, Mexico on Sunday night, with 16-year old Zhuk ('15 Wimbledon girls champ) upping her head-to-head vs. 19-year old Flink to 3-0, having already beaten her twice back in February. For Zhuk, it's her fourth career ITF title, as well as the biggest. The world #518, a wild card entry in the event, Zhuk knocked off #2-seeded Dalila Jakupovic, Nadia Podoroska and Victoria Rodriguez on her way to the final, while Flink (ex-junior #2) fell to 0-4 in career pro finals (all in '16) after posting victories over Katie Boulter, Anastasia Pivovarova, Usue Arconada and #1-seeded Elise Mertens.


#Tennis | @99_zhuk ???? Is the new champion of #AbiertoTampico Congrats! #Tampico #Mexico pic.twitter.com/5Vd0JvPfYA

— Iván Ramírez (@jivan_rh) October 31, 2016



===============================================




DOWN:

Simona Halep/ROU, Madison Keys/USA and Garbine Muguruza/ESP


...arriving in Singapore, feeling good and with a nice memories of past exploits in the event two years ago, Halep seemed primed for another good run. A great win over Madison Keys appeared to set the stage for such a week, too. But the Romanian then proceeded to lose a "staring match" with Angelique Kerber in match #2, failing to take advantage of a BP chance to get the opportunity to serve for the opening set, and ultimately failing to put away four of five BP chances in a straight sets loss. In match #3, with her movement hampered by a knee injury, Halep still had a chance to reach the semifinals, even after dropping the opening set, had she only been able to wrestle the 2nd from Dominika Cibulkova. She battled well, overcoming three break disadvantages in the set to force a TB, where she led 5-4. But Cibulkova claimed the final three points, eliminating Halep on the spot and sending her into the offseason with a few (though mostly minor) niggling questions about her issues in big-points-vs.-big-players, "Cliffs of Simona"-like situations, as well as yet another leg injury that helped curtail what might have been a promising week. Still, progress was made in 2016, and Darren Cahill has been signed up for another go in 2017. So, we'll see what happens.

In her WTA Finals debut, 21-year old Keys was the youngest player in the field. After having a difficult time adapting to the slower indoor hard court in her opening match vs. Simona Halep, she was back to hitting clean shots for powerful winners vs. Dominika Cibulkova her next time out. But, with a semifinal berth on the line, in her final round robin match against Angelique Kerber, Keys needed to take just one set off the world #1 in order to advance. She lost 6-3/6-3, falling to 1-6 vs. the German, with four straight losses to her over the last two seasons (the last three in straight sets on hard court, following defeats this season in Miami and at the Olympics)

Meanwhile, one year after starring in both the singles and doubles competitions in Singapore, Muguruza was a shadow of her strong '15 self this time around, as her mediocre back-half of the season (13-11) never really caught any sort of wind. She opened round robin play with a "Garbi in a nutshell" match which saw her trail Karolina Pliskova 6-2/3-1, only to surge back and take the 2nd set, then lead 4-0 in the 3rd. She even held a MP, only to crash out of the match by dropping three straight service games, twice failing in attempts to serve out the match. A straight sets, second RR match loss to Aga Radwanska (after fighting back from 4-2 down in the 1st to lead 5-4, then saving a SP to force a TB, only to lose it 7-1) made the Spaniard an early elimination from semifinal contention. She managed something of a "save" for her week with a 3-6/6-0/6-1 win over Svetlana Kuznetsova in which the tired (generous?) Russian sort of gave Garbi a bon voyage win/bouquet to take into her offseason break. With her season at an end, Muguruza lamented how difficult 2016 has been for her. Which is fine. But it says a great deal about the pessimistic attitude that continues to hold her back. After all, it shouldn't be quite so easy for Muguruza to focus on the negative upon the completion of a season in which, you know, SHE WON A GRAND SLAM TITLE.


It was a tough match to play for @GarbiMuguruza, as she explained to reporters after the match. #WTAFinals pic.twitter.com/ZOMXrmNcTe

— WTA Insider (@WTA_insider) October 28, 2016


Somewhere, you could sort of imagine Sam Sumyk slapping his forehead. For a player who says that Rafa Nadal is her idol, when you think about it, it's sort of amazing that she can't even attempt to emulate HIS never-ending competitive streak and ability to maintain an admirable level of positivity even in down moments. Maybe Sumyk should mention that to Muguruza the next time he's called out to talk her off a ledge, since she often doesn't seem to want to listen to anything he has to say. He could do worse than ask her, "What would Rafa do?," then hope to seee her act accordingly for the remainder of the match (and maybe even beyond).


===============================================




ITF PLAYERS:

Oceane Dodin/FRA and Lauren Davis/USA


...when these two see each other, they just have to know that something is up.

A week after the U.S. Open, Dodin and Davis met for the first time in the Quebec City final, with the winner set to lift her maiden tour-level title trophy. On that day, the 20-year old Pastry got the best of the 23-year old Bannerette, winning 6-4/6-3. This weekend, both players again set off on a collision course in the $100K challenger in Poitiers, France. Davis put up impressive victories over Donna Vekic, Amandine Hesse, Monica Niculescu and Alison Van Uytvanck en route to the final, while Dodin took out Elizaveta Kulichkova, Maryna Zanevska (ret.), Ekaterina Alexandrova and Pauline Parmentier. When they met again in another final, six weeks after Quebec City... well, nothing much changed. Dodin won again, giving up one fewer game than last time in a 6-4/6-2 win. It's Dodin's third singles title in 2016, having also won a $25K challenger in August, a few weeks before her previous meeting with Davis. While she didn't win the title, with a recent WTA semifinal result in Luxembourg also under the belt this fall, Davis is currently enjoying a 16-4 stretch since the U.S. Open.


#IFV86 @Oceanedodin remporte le tournoi 6/4 6/2 !! #tennis #tennisfeminin pic.twitter.com/d3g9dcLs3c

— IFV86 (@IFV86) October 30, 2016



===============================================




JUNIOR STARS:

Kayla Day/USA and Iga Swiatek/POL


...reigning U.S. Open girls champ Day, 17, won her first career pro singles titles at the $50K challenger in Macon, Georgia (U.S.), dropping just one set (a TB vs. Sesil Karatantcheva) through five matches, taking out the likes of #1-seed Samantha Crawford, Grace Min and NCAA champ Danielle Collins in the 6-1/6-3 final.


Underway: Women's Singles Final Kayla Day and Danielle Rose Collins pic.twitter.com/xmz1FiZy41

— WL Amos, Sr. Classic (@USTAMacon50K) October 30, 2016


Meanwhile, the Iga and Aga lines are coming perilously close to crossing in this space, it seems. When will the day finally arrive, a Backspinner impatiently asks?

In Stockholm, recent Polish Junior Fed Cup star Swiatek, 15, reached her first final and won the first pro singles title of her career in a $10K challenger in Stockholm. After making her way out of qualifying, Swiatek took out Danish #2-seed Karen Barritza (née Barbat), received a walkover in the semifinals, then defeated Romania's Laura-Ioana Andrei by a 6-4/6-3 score in the final.


1st pro tournament of her career and 1st win! What a week for Iga #Swiatek, 15yo, who just won #ITF Stockholm

yes, she is 2001! ?? pic.twitter.com/9jKYxZU1eS

— Michele Galoppini (@MikGaloppini) October 30, 2016



===============================================




DOUBLES:

Ekaterina Makarova/Elena Vesnina (RUS/RUS)


...while Bethanie Mattek-Sands & Lucie Safarova were playing in their fourth straight final, seeking to secure the year-end doubles #1 ranking for BMS, and riding an 18-match winning streak after saving three MP in their QF match vs. Babos/Shvedova, then taking out #1-seeded Garcia/Mladenovic in the semis, it was the Russian pair of Makarova & Vesnina who lifted their first WTA Finals trophy, just a few months after claiming Olympic Gold in Rio. Always a big event duo, the all-Hordette pair, WTAF finalists in 2013, are 2-3 in slam finals (including a loss at this year's Roland Garros), and 2-7 in Premier Mandatory/Premier 5 finals (they won in Montreal this year, losing in Rome).


Congrats! @EVesnina001 & @katemakarova1 2016 #WTAFinals Doubles champions! ?? pic.twitter.com/9Vfv1a4bjH

— WTA (@WTA) October 30, 2016


Makarova/Vesnina lost just one set in Singapore, the 1st in the semifinals vs. Hingis/Mirza before coming back to notch their first victory over the now-disbanded, formerly #1-ranked team. The second all-Russian pair to claim the WTAF title ('12 Kirilenko/Petrova), this win gives them three straight finals wins, after having previously lost eight of nine. They're now 8-10 in their eighteen career finals as a pair.


===============================================






(obligatory Singapore infinity pool photo)



Top view??? @marinabaysands #quickrelaxaftergoodwork pic.twitter.com/yTIKobqoYy

— Elena Vesnina (@EVesnina001) October 26, 2016
(obligatory Chakvetadze sighting)
October 30, 2016
(obligatory cheap shot at the USTA... which, if possible, would have surely had Genie arrested for theft by now had this happened at Flushing Meadow)
@CaglaBuyukakcay I'm in your dressing room eating your sandwiches cuz there were none in mine ?? pic.twitter.com/qrXDPsO26n

— Genie Bouchard (@geniebouchard) October 30, 2016
(obligatory Clijsters newborn photo, Chapter 3)
He finally arrived :-) Meet Blake Richard Lynch ... ?? pic.twitter.com/kzCCKGXrHR

— Kim Clijsters (@Clijsterskim) October 30, 2016


1. WTA Final - Cibulkova d. Kerber
...6-3/6-4. Cibulkova's quick 3-0 start told the story of this match, as she was jumping out of the gate toward what she rightly viewed as what could be the biggest moment of her career. Meanwhile, Kerber started slowly, but was unable to push things to a 3rd set despite a few thrilling defensive stretches in which she forced Cibulkova to work just a little bit extra in order to climb this particular mountain. What is it they say about the smallest mountaineer? (Yeah, I'm not sure there's anything they say, either... but I figure there has to be something somewhere that would link Cibulkova's glorious weekend to something larger on the grand scale, right?)


===============================================


2. WTA Doubles Final - Makarova/Vesnina d. Mattek-Sands/Safarova
...7-6(5)/6-3. Early on, it seemed as if the BMS/Safarova roll would continue. Breaking the Russians while they served at 5-4 in the 1st, Mattek held at love one game later. But after Makarova/Vesnina took the deciding 1st set TB, they maintained their momentum into the 2nd, finally winning on their fourth MP. Mattek-Sands would have claimed the season-ending with the title, but instead she and Safarova fall to 8-2 in career finals together.


===============================================


3. WTA Doubles QF - Mattek-Sands/Safarova d. Babos/Shvedova
...5-7/7-6(6) [10-2]. Babos/Shvedova recovered from a 4-1 hole in the 1st to finally put away the set on their eighth SP, but then couldn't convert on two MP late in the 2nd set before BMS/Safarova forced a TB. They held a third MP there, only to see things go to a deciding breaker. Finally, Team Bucie's big match experience shined brightest, as they went up 4-0, then 7-1, before winning by a comfortable 10-2 margin to notch their 17th straight match win.


#teambucie into semis of the #WTAFinals!! Saved 3matchpoints in a long tough match against Babos/Shvedova! #letsgo #pojd #singapore ?????????? pic.twitter.com/EZqYZ6ku8k

— lucie safarova (@luciesafarova) October 27, 2016



===============================================


4. WTA rr - Cibulkova d. Halep 6-3/7-6(5)
WTA rr - Kerber d. Keys 6-3/6-3
... With Halep playing with an ailing knee, and Cibulkova trying to avoid a 0-3 week, both players went into their final round robin match with hopeful-but-needing-help chances to reach the semifinals. The Slovak needed to win in straight sets, then have Kerber defeat Keys in two in the following match in order to advance; while Halep needed a straights set win, or a three-set victory and Keys to lose at least one set vs. Kerber, or even a three-set loss coupled with a Keys defeat. After taking the 1st, Cibulkova lost a break lead in the 2nd on three consecutive occasions, losing a 10-minute game that saw Halep break to get even at 4-4. In the all-important TB, whichever player lost the set would be eliminated. Halep threw all she had left at the Slovak, taking a 5-4 lead, only to see Cibulkova once again get the job done, winning the final three points to secure the win and, after Kerber had defeated Keys in two (with the Bannerette producing 31 UE in less than an hour), a berth in the semifinals.


===============================================


5. WTA SF - Cibulkova d. Kuznetsova
...1-6/7-6(2)/6-4. Keeping in "eleventh hour" form, Cibulkova quickly fell behind Kuznetsova after dropping a 33-minute 1st set. The final two sets would see them both trade breaks of serve on multiple occasions. Cibulkova twice failed to serve out the 2nd, but ran off with a 7-2 TB to take things to a 3rd. Saving two BP at 4-4, the Slovak kept the Russian from serving for the match, then held a MP one game later. A shot off the net cord elicited a Kuznetsova error, and Cibulkova was in her first WTA Finals championship match.


What a thrilling close! @Cibulkova reaches her first #WTAFinals final! pic.twitter.com/iBGpTFlH9p

— WTA (@WTA) October 29, 2016



===============================================


6. WTA Doubles SF - Mattek-Sands/Safarova d. Garcia/Mladenovic
...6-3/7-5. The top-seeded Pastries had their chances to make this one come down to a TB. In the 2nd, Garcia served up 5-3, but dropped serve after holding three set points. Two games later, Mladenovic double-faulted on game point and was soon broken to fall behind 5-6. The loss was the French duo's third to Team Bucie during their current four-event run, as Garcia & Mladenovic's hard court success simply didn't match their near-perfection on clay this season. The pair won four of five clay court events, and led France to the Fed Cup final while finishing off ties on red dirt. In their other twelve events, they failed to win a title.


===============================================


7. WTA Doubles SF - Makarova/Vesnina d. Hingis/Mirza
...3-6/6-2 [10-6]. And so it ends, with only Mirza's season-ending #1 ranking avoiding being the final unintended victim. The Russians were 0-4 vs. Hingis/Mirza before this win, but were unphazed by losing the 1st set against the WTAF defending champs, providing further evidence of the loss of the "aura" that made 2015 (and early '16) such a special stretch for the Hall of Famer/future Hall of Famer duo.


===============================================



The strapping on @Simona_Halep's left knee, but she is still battling on! #WTAFinals pic.twitter.com/E1e09i0R9r

— WTA (@WTA) October 27, 2016


8. WTA rr - Kerber d. Halep
...6-4/6-2. In a face off on the most important points, the German proved why she's #1 and Halep is still searching for her maiden slam win. After coming back from 3-1 down in the 1st, the Swarmette got back on serve at 4-3, and held a BP for a 5-3 lead. But she failed to convert, then saw Kerber break HER one game later for a 5-4 advantage of her own. From there, it was the top seed's match to take to the finish, winning nine of the last eleven games. Kerber saved four of five BP on the day, while Halep's lost 1st set opportunity was the first step in her eventual round robin demise.


===============================================


9. WTA rr - Muguruza d. Kuznetsova
..3-6/6-0/6-1. Come now, you had to know we couldn't get out of Singapore without a "classic Sveta" scoreline, right?


===============================================


10. $10K Pereira Final - Maria Fernanda Herazo d. Emilia Arango
...6-3/6-2. The 19-year old defeats her 15-year old fellow Colombian, improving to 3-0 in career challenger finals.


===============================================


11. $10K Heraklion Final - Valeria Savinykh d. Gabriella Taylor
...6-2/4-1 ret. 18-year old Brit Taylor last played at Wimbledon, when she retired in the girls QF, then later claimed to have possibly been "poisoned," though authorities were always skeptical of the possibility. In her first match back last week, she double-bageled her opponent, and eventually reached the final.


Into my second 10k final!! ?????????? @WilsonTennis @britishtennis #crapdab #bottle #Greece #Crete pic.twitter.com/ZwNTY1NhJg

— Gabriella Taylor (@gabitaylorr) October 29, 2016


Of course, things again ended in another retirement. Hmmm, you don't think? (Pause.) Naaah.


===============================================


12. $10K Sharm El-Sheikh Final - Pemra Ozgen d. Anastasia Pribylova
...6-4/7-5. The pre-Buyukakcay/Soylu era in Turkish tennis wasn't totally non-existent. In fact, 30-year old Ozgen is still around. This is her twelfth career singles title.


===============================================


HM- $10K Antalya Final - Agnes Bukta d. Ulyana Ayzatulina
...7-5/6-1. Bukta reaches the final for a third straight week in Antalya. But Ayla Aksu wasn't in the final waiting for her this time, so Agnes went home a bit happier.


===============================================






If you can't immediately tell, Francesca is introducing the "Schiavo Channel" on YouTube. Hey, who needs to be able to speak Italian to enjoy Francecsa, huh?









Wimbledon in autumn. Just like this season.


Autumn has arrived at #Wimbledon ???? pic.twitter.com/ZfGq0vlj2o

— Wimbledon (@Wimbledon) October 27, 2016

A fun, quality all court point taken by Kuznetsova. Will that be her energy boost? #WTAFinals pic.twitter.com/QEfPb8UL33

— WTA (@WTA) October 24, 2016


1. WTA rr - Kuznetsova d. AGA RADWANSKA
...7-5/1-6/7-5. Just in from Moscow, Kuznetsova continued to be up to her Sveta ways. In a 2:48 thriller, the Russian battled back from a 4-1 deficit to take the 1st set, then did it again from 5-4 down in the 3rd, saving a MP and taking a 6-5 lead (then performing a bit of follicle surgery in the changeover area, as she snipped off part of her ponytail because it'd been whacking her in the face on her swing follow-through). Kuznetsova soon held a MP of her own, choosing not to challenge a close call on the first, then earned a second chance when her shot tripped off the net cord and caused an error from Radwanska, who'd been ready to put away a volley winner. Finally, Sveta converted on MP #3. And it was only Day 2.


"What's more important now, my hair which I can let grow or the match? I was just trying to get the best of me. What bothers me I take out."

— WTA Insider (@WTA_insider) October 24, 2016
If you wanna break back just give yourself a haircut ????

— Daria Gavrilova (@Daria_gav) October 24, 2016



===============================================


2. WTA rr - KAROLINA PLISKOVA d. Muguruza
...6-2/6-7(4)/7-5. Garbi in a nutshell. Despite a dominate start from the Czech that saw her take a 6-2/3-1 lead, Muguruza managed to get back into the match after (shockingly?) taking Sam Sumyk's advice to dial down the power and make Pliskova hit more shots. Soon after, the Spaniard was serving for the 2nd set at 5-3. Pliskova broke back, and took a 3-0 lead in the eventual TB, as Muguruza looked ready to go down. But the Czech allowed a few errors to creep into her game, sparking anew her opponent's hopes. Mugurza took the TB 7-4, then went up 4-0 in the 3rd set. She served at 4-1, 40/30, only to lose a 15-minute, 8-deuce game that ended with a Pliskova break of serve as the clock moved past 1 a.m.. The Czech gave the break back at love, but it didn't matter. Muguruza was already (mostly) off the rails. Muguruza failed to serve things out at 5-2, holding a MP before having her serve broken again. This time, Sumyk was unable to get through to a cranky Garbi, who wouldn't win another game, failing again to serve things out at 5-4, then being broken at love to end the match as, once again, it was proven that one should never give up when Muguruza is on the other side of the net... because she may beat her opponent to it.


===============================================





3. WTA rr - Kuznetsova d. KAROLINA PLISKOVA
...3-6/6-2/7-6(6). Two days after saving MP vs. Radwanska, Sveta wasn't ready to give up, or give in. Still, despite match-long service issues that saw her 1st serve percentage come in at 44%, Pliskova very nearly survived again, two days after she'd saved her own MP vs. Muguruza. Against a grinding Sveta, Pliskova trailed 4-1 in the final set, but get a break back with the Russian serving at 5-3, 30/30. The Czech reeled off nine straight points and served up 6-5, 40/love, two points from the win. But a few loose errors led to a break of serve and a deciding TB. Winning her sixth straight point, Kuznetsova led 2-0 with a Pliskova DF, then 4-1 and 6-3. Down triple MP, the Czech saved all three to even things at 6-6, only to drop the final two points as Kuznetsova took the 2:17 match. After firing thirteen aces in her first match, Pliskova had just three here, but managed to get within two points of victory twice in the final set. Even with her opponent riding a golden emotional and high-quality wave of great play, it was a lost opportunity for the U.S. Open finalist. Afterward, asked from where her career was getting its current second wind, Kuznetsova didn't even need to pause to think of the proper response. She immediately chimed in, "From my heart." And that's why she's Sveta.


Asked where she is getting this energy from, @SvetlanaK27 says "from her heart." #WTAFinals pic.twitter.com/QsTdrIyCHk

— WTA (@WTA) October 26, 2016



===============================================


4. WTA rr - AGA RADWANSKA d. KAROLINA PLISKOVA
...7-5/6-3. With the winner assured of a semifinal berth, Pliskova was in good position to finally take her first set off the Pole in their seventh career meeting. She led 4-2 in the 1st, with a point for 5-2, only to fire a short forehand wide. Just like that, her moment has passed. Soon, things were on serve at 5-5. With the Czech serving down 5-6, love/40, Aga hit a return winner to take the set. She went up a break at 2-0 in the 2nd, only to see Pliskova -- as she had all week -- not go out without a fight. She broke Radwanska in back-to-back service games to go up 3-2. But when she gave the break advantage back one game later, Aga took control of the match's momentum, never to give it up again as she upped her head-to-head vs. Pliskova to 7-0, with an equally perfect (and even more remarkable) 14-for-14 in wins set.


===============================================


5. WTA Doubles QF - Hingis/Mirza d. CHAN HAO-CHING/CHAN YUNG-JAN
...7-6(10)/7-5. The defending WTAF champs play their first match together since Wimbledon, saving three SP in the 1st set TB before taking it on their own third SP, then going on to win a nearly-as-tight 2nd. Maybe no duo on tour is more happy to see the brief Hingis/Mirza era officially end in Singapore than the Taiwanese sisters -- they've gone 1-6 against them since Sania & Martina first teamed up in the spring of '15, as opposed to their 66-24 record vs. everyone else.


===============================================


6. $50K Bendigo Final - Muhammad/ARINA RODIONOVA d. Aoyama/Ozaki 6-4/6-3
$50K Macon Final - MICHAELLA KRAJICEK/Townsend d. Santamaria/Wong 3–6/6–2 [10–6]
...some sisters were more successful than others when it came to doubles finals. In Rodionova's case, she's won 28 ITF doubles titles with 21 different partners, and three on the WTA level with two more. And then there's this:





===============================================


7. $50K Tampico Final - Buzarnescu/Mertens d. USUE ARCONADA/Swan 6-0/6-2
$10K Pereira Final - Brito/Giangreco Campiz d. MARIA PAULINA PEREZ-GARCIA/PAULA ANDREA PEREZ-GARCIA 6-1/6-2
...about those LESS successful sisters. The 20-year old Colombian Perez twins were seeking their third ITF title together.


===============================================


8. $10K Antalya 2nd Rd. - TAYISIYA MORDERGER d. YANA MORDERGER 6-4/6-4
$10K Antalya Final - TAYISIYA MORDERGER/YANA MORDERGER d. Folts/Sliusas 3-6/7-6(5) [10-6]
...it was a mixed bag for the 19-year German twins. Tayisiya defeated Yana in the 2nd Round of singles en route to the semifinals. But it all worked out for the best when they combined to win their first ITF doubles title.


===============================================





1 Jan 2016: Our current #BrisbaneTennis champion Victoria #Azarenka lined up our ballkids for this epic selfie #TBT #ThrowbackThursday pic.twitter.com/5r877FbO2A

— Brisbane Intl (@BrisbaneTennis) October 27, 2016


QUESTION: What do Dashas do in the offseason, and where do they do it?
ANSWER: Chill, in the Maldives.
?????? pic.twitter.com/Q8Bn24waEq

— Daria Gavrilova (@Daria_gav) October 28, 2016
The continuing adventures...
It's hard to be friends with someone who can't take pictures!!!! @DKasatkina ??

— Daria Gavrilova (@Daria_gav) October 29, 2016
My mum takes better pics than @DKasatkina :(

— Daria Gavrilova (@Daria_gav) October 29, 2016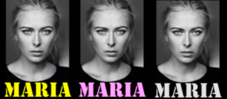 **WTA CHAMPIONSHIPS/FINALS**




[singles finals]


1972 Chris Evert d. Kerry Reid
1973 Chris Evert d. Nancy Richey
1974 Evonne Goolagong d. Chris Evert
1975 Chris Evert d. Martina Navratilova
1976 Evonne Goolagong d. Chris Evert
1977 Chris Evert d. Sue Barker
1978 Martina Navratilova d. Evonne Goolagong
1979 Martina Navratilova d. Tracy Austin
1980 Tracy Austin d. Martina Navratilova
1981 Martina Navratilova d. Andrea Jaeger
1982 Sylvia Hanika d. Martina Navratilova
1983 Martina Navratilova d. Chris Evert-Lloyd
1984 Martina Navratilova d. Chris Evert-Lloyd
1985 Martina Navratilova d. Helena Sukova
1986a Martina Navratilova d. Hana Mandlikova
1986b Martina Navratilova d. Steffi Graf
1987 Steffi Graf d. Gabriela Sabatini
1988 Gabriela Sabatini d. Pam Shriver
1989 Steffi Graf d. Martina Navratilova
1990 Monica Seles d. Gabriela Sabatini
1991 Monica Seles d. Martina Navratilova
1992 Monica Seles d. Martina Navratilova
1993 Steffi Graf d. Arantxa Sanchez Vicario
1994 Gabriela Sabatini d. Lindsay Davenport
1995 Steffi Graf d. Anke Huber
1996 Steffi Graf d. Martina Hingis
1997 Jana Novotna d. Mary Pierce
1998 Martina Hingis d. Lindsay Davenport
1999 Lindsay Davenport d. Martina Hingis
2000 Martina Hingis d. Monica Seles
2001 Serena Williams w/o Lindsay Davenport
2002 Kim Clijsters d. Serena Williams
2003 Kim Clijsters d. Amelie Mauresmo
2004 Maria Sharapova d. Serena Williams
2005 Amelie Mauresmo d. Mary Pierce
2006 Justine Henin-Hardenne d. Amelie Mauresmo
2007 Justine Henin d. Maria Sharapova
2008 Venus Williams d. Vera Zvonareva
2009 Serena Williams d. Venus Williams
2010 Kim Clijsters d. Caroline Wozniacki
2011 Petra Kvitova d. Victoria Azarenka
2012 Serena Williams d. Maria Sharapova
2013 Serena Williams d. Li Na
2014 Serena Williams d. Simona Halep
2015 Aga Radwanska d. Petra Kvitova
2016 Dominika Cibulkova d. Angelique Kerber


[doubles champions]


1973 Rosie Casals / Margaret Court
1974 Billie Jean King / Rosie Casals
1979 Francoise Durr / Betty Stove
1980 Billie Jean King / Martina Navratilova
1981 Martina Navratilova / Pam Shriver
1982 Martina Navratilova / Pam Shriver
1983 Martina Navratilova / Pam Shriver
1984 Martina Navratilova / Pam Shriver
1985 Martina Navratilova / Pam Shriver
1986a Hana Mandlikova / Wendy Turnbull
1986b Martina Navratilova / Pam Shriver
1987 Martina Navratilova / Pam Shriver
1988 Martina Navratilova / Pam Shriver
1989 Martina Navratilova / Pam Shriver
1990 Kathy Jordan / Liz Smylie
1991 Martina Navratilova / Pam Shriver
1992 Arantxa Sanchez Vicario / Helena Sukova
1993 Gigi Fernandez / Natalia Zvereva
1994 Gigi Fernandez / Natalia Zvereva
1995 Jana Novotna / Arantxa Sanchez Vicario
1996 Lindsay Davenport / Mary Joe Fernandez
1997 Lindsay Davenport / Jana Novotna
1998 Lindsay Davenport / Natasha Zvereva
1999 Martina Hingis / Anna Kournikova
2000 Martina Hingis / Anna Kournikova
2001 Lisa Raymond / Rennae Stubbs
2002 Elena Dementieva / Janette Husarova
2003 Virginia Ruano-Pascual / Paola Suarez
2004 Nadia Petrova / Meghann Shaughnessy
2005 Lisa Raymond / Samantha Stosur
2006 Lisa Raymond / Samantha Stosur
2007 Cara Black / Liezel Huber
2008 Cara Black / Liezel Huber
2009 Nuria Llagostera-Vives / Maria Jose Martinez-Sanchez
2010 Gisela Dulko / Flavia Pennetta
2011 Liezel Huber / Lisa Raymond
2012 Maria Kirilenko / Nadia Petrova
2013 Hsieh Su-Wei / Peng Shuai
2014 Cara Black / Sania Mirza
2015 Martina Hingis / Sania Mirza
2016 Ekaterina Makarova / Elena Vesnina



**MOST WTA CHAMPIONSHIP/FINALS DOUBLES TITLES**


11 - Martina Navratilova
10 - Pam Shriver
4 - Lisa Raymond
3 - Cara Black
3 - Lindsay Davenport
3 - Martina Hingis
3 - Liezel Huber
3 - Natasha Zvereva
2 - Margaret Court
2 - Gigi Fernandez
2 - Anna Kournikova
2 - Sania Mirza
2 - Jana Novotna
2 - Nadia Petrova
2 - Arantxa Sanchez Vicario
2 - Samantha Stosur



**BEST WTA CHAMPIONSHIP/FINALS DEBUTS**




[W]


2001 Serena Williams, USA
2004 Maria Sharapova, RUS
2011 Petra Kvitova, CZE
2016 Dominika Cibulkova, SVK


[RU]


1979 Tracy Austin, USA
1981 Andrea Jaeger, USA
1994 Lindsay Davenport, USA
1996 Martina Hingis, SUI
2014 Simona Halep, ROU



**BACKSPIN "PLAYER OF THE WEEK" LEADERS**


2002 (9) Serena Williams, Venus Williams
2003 (10) Kim Clijsters
2004 (7) Lindsay Davenport, Amelie Mauresmo
2005 (9) Kim Clijsters
2006 (7) Justine Henin-Hardenne
2007 (10) Justine Henin
2008 (4) Jelena Jankovic, Dinara Safina, Serena Williams
2009 (3) Svetlana Kuznetsova, Dinara Safina, Serena Williams
2010 (5) Kim Clijsters, Caroline Wozniacki
2011 (6) Petra Kvitova
2012 (7) Serena Williams
2013 (11) Serena Williams
2014 (7) Serena Williams
2015 (5) Serena Williams
2016 (3) Victoria Azarenka, Dominika Cibulkova, Angelique Kerber



**BACKSPIN "ITF PLAYER OF THE WEEK" LEADERS**




2008


Anastasia Pavlyuchenkova, RUS (3)


2009


Maria Elena Camerin, ITA (all with 2)
Jelena Dokic, AUS
Gabriela Paz, VEN
Karolina Sprem, CRO
Julia Vakulenko, ESP (ex-UKR)


2010


Jelena Dokic, AUS (all with 3)
Mathilde Johansson, FRA
Johanna Larsson, SWE


2011


Irina-Camelia Begu, ROU (all with 2)
Marina Erakovic, NZL
Romina Oprandi, ITA
Anastasiya Yakimova, BLR


2012


Maria-Teresa Torro-Flor, ESP (4)


2013


Mariana Duque-Marino, COL (all with 2)
Reka-Luca Jani, HUN
Shelby Rogers, USA
Arantxa Rus, NED
Aliaksandra Sasnovich, BLR


2014


Denisa Allertova, CZE (4)


2015


Daria Kasatkina, RUS (3)


2016


Isabella Shinikova, BUL (all with 2)
Rebecca Sramkova, SVK
Katerina Stewart, USA
Viktoriya Tomova, BUL
Alison Van Uytvanck, BEL
Wang Qiang, CHN



**2016 WTA TITLES**


4 - DOMINIKA CIBULKOVA, SVK
3 - Angelique Kerber, GER
3 - Aga Radwanska, POL
3 - Simona Halep, ROU
3 - Victoria Azarenka, BLR
3 - Sloane Stephens, USA


[hard court]


3...Aga Radwanska
3...DOMINIKA CIBULKOVA
3...Victoria Azarenka
2...Angelique Kerber
2...Svetlana Kuznetsova
2...Caroline Wozniacki
2...Sloane Stephens



**2016 WTA FINALS**


8 - ANGELIQUE KERBER (3-5)
7 - DOMINIKA CIBULKOVA (4-3)
5 - Serena Williams (2-3)
4 - Karolina Pliskova (2-2)


[2014-16]


17 - Serena Williams (14-3)
17 - ANGELIQUE KERBER (6-11)
15 - Karolina Pliskova (5-10)
13 - Simona Halep (8-5)
10 - Petra Kvitova (7-3)
10 - DOMINIKA CIBULKOVA (5-5)



**2016 WTA SF**


11...ANGELIQUE KERBER (8-3)
9...DOMINIKA CIBULKOVA (7-2)
9...AGA RADWANSKA (3-6)
7...SVETLANA KUZNETSOVA (3-3+L)
6...Serena Williams (5-1)
6...Karolina Pliskova (4-2)
6...Madison Keys (3-2+L)
6...Simona Halep (3-3)
6...Elina Svitolina (2-4)



**2016 WTA DOUBLES FINALS**


8...Garcia/Mladenovic (4-4)
7...Hingis/Mirza (5-2)
6...MATTEK-SANDS/SAFAROVA (4-2)
5...MAKAROVA/VESNINA (3-2)
4...Bertens/Larsson (3-1)
4...Chan/Chan (3-1)



**2016 WTA/FC DOUBLES WIN STREAKS**


20 - Martina Hingis (Jan/Feb - ended by Kasatkina/Vesnina)
19 - Hingis/Mirza (Jan/Feb - Kasatkina/Vesnina)
18 - MATTEK-SANDS/SAFAROVA (Aug/Oct - Makarova/Vesnina)
15 - Garcia/Mladenovic (Apr/May - Hlavackova/Hradecka)
13 - Bethanie Mattek-Sands (Mar/Apr - Garcia/Mladenovic)
13 - Makarova/Vesnina (Aug/Sep - Mattek-S./Safarova)
12 - Sania Mirza - (Aug/Sep - Garcia/Mladenovic)
--
NOTE: Hingis/Mirza won 41 con. as duo (2015-16)



**MOST WTA DOUBLES TITLES PER SEASON, since 2000**




[teams]


2016 (5) - Martina Hingis & Sania Mirza
2015 (9) - Martina Hingis & Sania Mirza
2014 (5) - Sara Errani & Roberta Vinci
2013 (5) - Hsieh Su-Wei & Peng Shuai
2012 (8) - Sara Errani & Roberta Vinci
2011 (6) - Kveta Peschke & Katarina Srebotnik
2010 (7) - Gisela Dulko & Flavia Pennetta
2009 (7) - Nuria Llagostera Vives & Maria Jose Martinez Sanchez
2008 (10) - Cara Black & Liezel Huber
2007 (9) - Cara Black & Liezel Huber
2006 (10) - Lisa Raymond & Samantha Stosur
2005 (5) - Lisa Raymond & Samantha Stosur
2004 (6) - Cara Black & Rennae Stubbs
2003 (7) - Ai Sugiyama & Kim Clijsters
2002 (8) - Lisa Raymond & Rennae Stubbs
2001 (7) - Lisa Raymond & Rennae Stubbs
2000 (6) - Julia Halard-Decugis & Ai Sugiyama


[individuals]


2016 (8) - Sania Mirza
2015 (10) - Martina Hingis, Sania Mirza
2014 (5) - Sara Errani, Peng Shuai, Roberta Vinci
2013 (5) - Hsieh Su-Wei, Sania Mirza, Peng Shuai, Kristina Mladenovic
2012 (8) - Sara Errani, Roberta Vinci
2011 (6) - Kveta Peschke, Katarina Srebotnik
2010 (8) - Gisela Dulko
2009 (7) - Nuria Llagostera Vives, Maria Jose Martinez Sanchez
2008 (10) - Cara Black, Liezel Huber
2007 (9) - Cara Black, Liezel Huber
2006 (10) - Lisa Raymond, Samantha Stosur
2005 (7) - Samantha Stosur
2004 (7) - Cara Black, Nadia Petrova, Meghann Shaughnessy
2003 (8) - Ai Sugiyama
2002 (9) - Lisa Raymond



**2016 $100K FINALS**


FEB- Midland - Naomi Broady/GBR d. Robin Anderson/USA
MAY- Anning - Zhang Kailin/CHN d. Peng Shuai/CHN
MAY- Cagnes-Sur-Mer - Magda Linette/POL d. Carina Witthoeft/GER
MAY- Trnava - Katerina Siniakova/CZE d. Anastasija Sevastova/LAT
JUN- Marseille - Danka Kovinic/MNE d. Hsieh Su-Wei/TPE
JUL- Contrexville - Pauline Parmentier/FRA d. Oceane Dodin/FRA
JUL- Budapest - Elitsa Kostova/BUL d. Viktoriya Tomova/BUL
SEP- Biarritz - Rebecca Sramkova/SVK d. Martina Trevisan/ITA
SEP- St.Petersburg - Natalia Vikhlyantseva/RUS d. Donna Vekic/CRO
OCT- Sharm El-Sheikh - Donna Vekic/CRO d. Sara Sorribes-Tormo/ESP
OCT- Poitiers - Oceane Dodin/FRA d. Lauren Davis/USA
NOV- Tokyo - x
NOV- Shenzhen - x



**WTA "SECOND TIER" SEASON-ENDING EVENT CHAMPIONS**




["Tournament of Champions"]


2009 Aravane Rezai, FRA
2010 Ana Ivanovic, SRB
2011 Ana Ivanovic, SRB
2012 Nadia Petrova, RUS
2013 Simona Halep, ROU
2014 Andrea Petkovic, GER


["Elite Trophy"]


2015 Venus Williams, USA
2016 ?



**WHEELCHAIR TENNIS MASTERS CHAMPIONS**




[singles]


1994 Monique Kalkman, NED
1995 1994 Monique Kalkman, NED
1996 Chantal Vandierendonck, NED
1997 Maaike Smit, NED
1998 Esther Vergeer, NED
1999 Esther Vergeer, NED
2000 Esther Vergeer, NED
2001 Esther Vergeer, NED
2002 Esther Vergeer, NED
2003 Esther Vergeer, NED
2004 Esther Vergeer, NED
2005 Esther Vergeer, NED
2006 Esther Vergeer, NED
2007 Esther Vergeer, NED
2008 Esther Vergeer, NED
2009 Esther Vergeer, NED
2010 Esther Vergeer, NED
2011 Esther Vergeer, NED
2012 Jiske Griffioen, NED
2013 Yui Kamiji, JPN
2014 Aniek van Koot, NED
2015 Jiske Griffioen, NED
2016 ?


[doubles]


2000 Daniela di Toro/Maaike Smit (AUS/NED)
2001 Maaike Smit/Esther Vergeer (NED/NED)
2002 Maaike Smit/Esther Vergeer (NED/NED)
2003 Maaike Smit/Esther Vergeer (NED/NED)
2004 Jiske Griffioen/Esther Vergeer (NED/NED)
2005 Jiske Griffioen/Esther Vergeer (NED/NED)
2006 Jiske Griffioen/Esther Vergeer (NED/NED)
2007 Jiske Griffioen/Esther Vergeer (NED/NED)
2008 Jiske Griffioen/Esther Vergeer (NED/NED)
2009 Korie Homan/Esther Vergeer (NED/NED)
2010 Aniek van Koot/Sharon Walraven (NED/NED)
2011 Esther Vergeer/Sharon Walraven (NED/NED)
2012 Jiske Griffioen/Aniek van Koot (NED/NED)
2013 Yui Kamiji/Jordanne Whiley (JPN/GBR)
2014 Yui Kamiji/Jordanne Whiley (JPN/GBR)
2015 Jiske Griffioen/Aniek van Koot (NED/NED)
2016 ?



**2016 WC MAJOR CHAMPIONS**




[singles]


AO: Jiske Griffioen, NED
RG: Marjolein Buis, NED
WI: Jiske Griffioen,NED
US: not held
PARALYMPICS: Jiske Griffioen, NED
MASTERS: ?


[doubles]


AO: Marjolein Buis/Yui Kamiji (NED/JPN)
RG: Yui Kamiji/Jordanne Whiley (JPN/GBR)
WI: Yui Kamiji/Jordanne Whiley (JPN/GBR)
US: not held
PARALYMPICS: Jiske Griffioen/Aniek van Koot (NED)
MASTERS: ?

UNIQLO WHEELCHAIR DOUBLES MASTERS: November 3-7 (Mission Viejo, California)
NEC WHEELCHAIR SINGLES MASTERS: November 30-December 3 (London, England)




Naomi Osaka is still with us. Barely.



A bug just flew directly into my eye, and it hurt worse then I thought... So I panicked and said out loud, "so this it how it ends".

— NaomiOsaka????? (@Naomi_Osaka_) October 24, 2016
Hey, it's never a bad time for a little Aga...
More net craft from La Profesora, The Ninja, or whatever nickname she likes, @ARadwanska #WTAFinals pic.twitter.com/UeuhIuquOB

— WTA (@WTA) October 26, 2016
The @ARadwanska overhead behind swing volley has appeared! Now 2-2 in set 2 #WTAFinals pic.twitter.com/kw863R7MBW

— WTA (@WTA) October 26, 2016
And so it goes...
.@WTA Top 10 on Monday:

1. Kerber
2. Serena
3. Radwanska
4. Halep
5. Cibulkova
6. Pliskova
7. Muguruza
8. Keys
9. Kuznetsova
10. Konta

— WTA Insider (@WTA_insider) October 30, 2016





ELITE TROPHY; ZHUHAI, CHINA (Hard Indoor)




15 Singles Final: V.Williams d. Ka.Pliskova


15 Doubles Final: Liang Chen/Wang Yafan d. Medina-G./Parra-S.
16 Top Seeds: Konta/Suarez-Navarro
=============================
1.Johanna Konta
2.Carla Suárez Navarro
3.Petra Kvitova
4.Elina Svitolina
5.Roberta Vinci
6.Timea Bacsinszky
7.Elena Vesnina
8.Samantha Stosur
9.Barbora Strycova
10.Kiki Bertens
11.Caroline Garcia
12.Zhang Shuai

...the draws haven't been selected yet, but the top four seeds lead each of the four three-player groups. So I can't make a pick here (not that it would mean anything, considering the missed-it-by-that-much nature of my champion picks this season). But, for what it's worth, a nice week from Svitolina would play rather well into some of the predictions I'll be looking to make in the '17 Blowout post come December.


ALSO:




UNIQLO WC DOUBLES MASTERS; MISSION VIEJO, CALIFORNIA (Hard Outdoor)




15 Singles Final: Griffioen/van Koot d. Kamiji/Whiley




Meanwhile, the recap of the 2016 season continues this week with the annual "Regional Honors." Hmmm, who's the North American "Player of the Year?" (Psst, it's not as clear-cut as one might think... though the Russians may have settled the issue in Singapore on Sunday.)


And, finally...


FUNNIEST. DOUBLES. EVER. pic.twitter.com/Y5tx3ewsU9

— BreakPointBR (@BreakPointBR) October 30, 2016



All for now.