2017 Pre-Game Post: Ready, Set... Play
2016 is nearly in our rear view mirrors, and 2017 is dead ahead.
Finally.


Of course, that doesn't mean we'll forget the past year and all the, um, "joy" it brought us. Right, Genie?


"I think everyone agrees 2016 was just one of those s**t years and we've got to move on!" - @geniebouchard #HNY2017 #BrisbaneTennis pic.twitter.com/E78NkZcwlx

— #BrisbaneTennis (@BrisbaneTennis) December 31, 2016


And Gibbsy, speaking for so many about part of the "double-whammy" that one-six handed us in its closing days...


RIP Carrie Fisher. Thanks for giving me an awesome female hero to look up to (and dress up as)! ?? #princessleia pic.twitter.com/yK8p4wQYYl

— Nicole Gibbs (@Gibbsyyyy) December 28, 2016
December 29, 2016
My final editorial cartoon for 2016. Please share. #DeathStar #laloalcaraz pic.twitter.com/zmM7zofrqs

— Mexican Judge (@laloalcaraz) December 28, 2016


Friday night, in one of our final acts of "adieu" before we flipped over the calendar, Ronda Rousey chose to play the role of "the rest of us" at the end of a year-long pitched battle with the aforementioned year 2016...


??Rhonda Rousey knocked out?? #UFC207 #ufc #rhondarousey #amandanunez #knockout #fight #badasswomen ?? pic.twitter.com/LuP7s9NZE0

— lisa (@mLisaFP) December 31, 2016


Bless her.



So, welcome 2017.

It's been a WTA offseason of retirements, engagements, coaching changes (of course), and at least one ugly, harrowing criminal incident. But it all gets washed away in Week 1, as the slate is officially clean. Once again, all things are possible. Yes, Schmiedy, you can finally take a deep breath, just like in the "old days" of 2014...




Thus, the signs are all there that a new WTA season is upon us. As Hall of Famers have returned, racket in hand, from their snowy vacations...


perfect way to get ready for Australia ?? #somuchsnow #yonex #mauijim pic.twitter.com/W7PU1cvGwr

— Martina Hingis (@mhingis) December 29, 2016


Top 5 players have been hopping onto elevators to get Down Under as quickly as possible...


Leaving home with a smile.. flying mode ON ???? final destination @BrisbaneTennis!
Tak a hura na 24hodinovu cestu do Australie ?????? pic.twitter.com/7CCpXCcKsz

— Dominika Cibulkova (@Cibulkova) December 29, 2016


Passports (and reading material for long flights) were at the ready...


See you soon Brisbane ???????? pic.twitter.com/3UvwlyG4ux

— Christina McHale (@ChristinaMcHale) December 26, 2016


On-grounds practice sessions are currently underway...


Not a bad crowd for a practice @hopmancup pic.twitter.com/mYglUclOYM

— Daria Gavrilova (@Daria_gav) December 29, 2016


Up-and-coming players are giddy to begin their ascent once again...




Players are blithely ignoring their past and casting it in an entirely different light...


#Stosur on #Muguruza: "I enjoy playing here and I'll have to try use every single part of my home-ground advantage." #BrisbaneTennis pic.twitter.com/XBPAsJp4XA

— #BrisbaneTennis (@BrisbaneTennis) December 31, 2016


And (apparently) Madison Brengle is ready for, umm, well, I'm not quite sure what. But she's surely well-prepared for it.


When she starts running the suicides ?????? pic.twitter.com/bjtjdeE8Cm

— Wilson Tennis (@WilsonTennis) December 28, 2016


Heck, even Pastries have been cavorting with dolphins...


And it that doesn't tell you it's time to start all over again, then nothing will do the trick.

Introducing... Leo!
????Leo getting familiar with mommy work place ?? will be spending quite a bit of time here ?? pic.twitter.com/EiAi9xr7nU

— victoria azarenka (@vika7) December 30, 2016


Daria is turning 20 next year.. just like @DKasatkina and it premiered 2 days before my 3d birthday ?? I don't know why I'm tweeting this lol pic.twitter.com/E5h7tAw2dw

— Daria Gavrilova (@Daria_gav) December 29, 2016
Look who's DASHed into Perth!#HopmanCup @daria_gav pic.twitter.com/HErBwcFas0

— Hopman Cup (@hopmancup) December 28, 2016
Happy New Year everyone :) ?? pic.twitter.com/xiM6yRrAqF

— Daria Gavrilova (@Daria_gav) December 31, 2016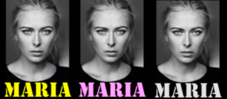 **HOPMAN CUP CHAMPIONS**


1989 Czechoslovakia (Sukova/Mecir)
1990 Spain (A.Sanchez/E.Sanchez)
1991 Yugoslavia (Seles/Prpic)
1992 Switzerland (Maleeva-Fragniere/Hlasek)
1993 Germany (Graf/Stich)
1994 Czech Republic (Novotna/Korda)
1995 Germany (A.Huber/Bo.Becker)
1996 Croatia (Majoli/Ivanisevic)
1997 United States (Gimelstob/Rubin)
1998 Slovak Republic (Habsudova/Kucera)
1999 Australia (Dokic/Philippoussis)
2000 South Africa (Coetzer/W.Ferreira)
2001 Switzerland (Hingis/Federer)
2002 Spain (Sanchez-Vicario/Robredo)
2003 United States (S.Williams/Blake)
2004 United States (Davenport/Blake)
2005 Slovak Republic (Hantuchova/Hrbaty)
2006 United States (Raymond/Dent)
2007 Russia (Petrova/Tursunov)
2008 United States (S.Williams-Shaughnessy/Fish)
2009 Slovak Republic (Cibulkova/Hrbaty)
2010 Spain (Martinez-Sanchez/Robredo)
2011 United States (Mattek-Sands/Isner)
2012 Czech Republic (Kvitova/Berdych)
2013 Spain (Medina-Garrigues/Verdasco)
2014 France (Cornet/Tsonga)
2015 Poland (A.Radwanska/Janowicz)
2016 Australia Green (Gavrilova/Kyrgios)



**BACKSPIN WEEK 1 PLAYERS-OF-THE-WEEK**


2002 Venus Williams, USA
2003 Serena Williams, USA
2004 Lindsay Davenport/USA, Eleni Daniilidou/GRE (co-PoW)
2005 Elena Dementieva, RUS
2006 Lucie Safarova, CZE
2007 Dinara Safina, RUS
2008 Li Na, CHN
2009 Victoria Azarenka, BLR
2010 Kim Clijsters, BEL
2011 Vera Zvonareva, RUS
2012 Petra Kvitova, CZE
2013 Serena Williams, USA
2014 Serena Williams, USA
2015 Maria Sharapova/RUS, Simona Halep/ROU (co-PoW)
2016 Victoria Azarenka, BLR



**CAREER WEEK 1 TITLES - active**


2...Victoria Azarenka, BLR
2...Eleni Daniilidou, GRE
2...Aga Radwanska, POL
2...Patty Schnyder, SUI
2...Serena Williams, USA
2...Venus Williams, USA
1...Jelena Jankovic, SRB
1...Kaia Kanepi, EST
1...Petra Kvitova, CZE
1...Lucie Safarova, CZE
1...Maria Sharapova, RUS
1...Sloane Stephens, USA
1...Yanina Wickmayer, BEL
1...Zheng Jie, CHN
--
NOTE: Srebotnik won 1 singles title



**CAREER "DOROTHY TOUR" (AUS/NZL) TITLES - active**


8...Serena Williams, USA
4...Victoria Azarenka, BLR
3...Eleni Daniilidou, GRE
3...Patty Schnyder, SUI
2...Petra Kvitova, CZE
2...Aga Radwanska, POL
2...Maria Sharapova, RUS
2...Venus Williams, USA
2...Zheng Jie, CHN
--
NOTE: Hingis won 5 singles titles



**FINAL 2016 GIRLS TOP 20**


1. Anastasia Potapova, RUS
2. Olesya Pervushina, RUS
3. Kayla Day, USA
4. Rebeka Masarova, SUI
5. Amanda Anisimova, USA
6. Kaja Juvan, SLO
7. Amina Anshba, RUS
8. Dayana Zastremka, UKR
9. Claire Liu, USA
10. Taylor Johnson, USA
11. Wang Xiyu, CHN
12. Usue Arconada, USA
13. Olga Danilovic, SRB
14. Iga Swiatek, POL
15. Jodi Anna Burrage, GBR
16. Panna Udvardy, HUN
17. Katarina Zavatska, UKR
18. Ellie Douglas, USA
19. Ayumi Miyamoto, JPN
20. Emily Appleton, GBR


Meanwhile...


Learning to play chess with Jirka. Got to use my time away from the court wisely ?? pic.twitter.com/8TJE2UUYUx

— Petra Kvitova (@Petra_Kvitova) December 29, 2016
Get well soon, Comeback Petra.



BRISBANE, AUSTRALIA (Premier $1m/hard outdoor)
16 Singles Final: Azarenka d. Kerber
16 Doubles Final: Hingis/Mirza d. Kerber/Petkovic
17 Top Seeds: #1 Kerber/#2 Cibulkova
=============================


=SF=


#3 Ka.Pliskova d. #6 Svitolina
#2 Cibulkova d. Kasatkina


=FINAL=


#3 Ka.Pliskova d. #2 Cibulkova

...we'll get an early look at how well Kerber will defend her position as the reigning #1 heading into 2017. I'm sure she'll do fine, but I'm going away from her as far as my picks for this tournament, though. I see big things in store (see the upcoming "Prediction Blowout") for the likes of Pliskova, Svitolina and Kasatkina this new season, so I'm going to honor that commitment and go with all three to shine in Shenzhen this week. Remember, Daria leaped out of the starting blocks last season with an upset of Venus in her opening match.




SHENZHEN, CHINA (Int'l $750K/hard outdoor)
16 Singles Final: A.Radwanska d. Riske
16 Doubles Final: King/Niculescu d. Xu Yifan/Zhang Saisai
17 Top Seeds: A.Radwanska/Halep
=============================


=SF=


#1 A.Radwanska d. Zhang Shuai
#2 Halep d. Kr.Pliskova


=FINAL=


#1 A.Radwanska d. #2 Halep

...hmmm, if Halep and Radwanska were to actually meet in the final, I'm not sure I wouldn't go with Halep. But the Romanian's draw is so tough just to get there, I'm going with the odds and picking Aga to survive and do "her usual" in Asia. Si-mo-na opens with Jankovic, and that could be her "easiest" match. Peng/Siniakova would be next, then maybe Babos, then Konta/Kr.Pliskova, then maybe Radwanska in the final. Whew! Although, if Halep CAN maneuver through all that and get her hands on the title it may well be an early sign that 2017 will be very, very good to her.


Elsewhere, leave it to Serena to steal a few headlines right out of the gate, huh?


Serena Williams is engaged.

Here's her post on @reddit. pic.twitter.com/tVEPwYG3RD

— BBC Tennis (@bbctennis) December 29, 2016

AUCKLAND, NEW ZEALAND (Int'l $250K/hard outdoor)
16 Singles Final: Stephens d. Goerges
16 Doubles Final: Mertens/Mestach d. Kovinic/Strycova
17 Top Seeds: S.Williams/V.Williams
=============================


=SF=


#1 S.Williams d. Safarova
#3 Wozniacki d. Osaka


=FINAL=


#1 S.Williams d. #3 Wozniacki

...well, of course one has to pick Serena when she's in the draw. It's just what you do (most of the time, anyway). You know, in other words, the exact opposite of what one did for most of the past eight and a half years (save for a few isolated occasions) when a certain recently-retired Serb was in the draw. Oh, wait... I guess I read the past few days that we're only supposed to "remember her fight," how nice she was and somehow come to the rose-colored-glasses conclusion that the (conservatively) million coaching changes were a case of her "just trying so hard to get it right" rather than proof of being unable to determine a real direction and/or stick with a decision for any amount of time longer than a couple of losses.

For sure, there were some sterling AnaIvo moments, though most of them were nearly a decade ago, but they don't erase all the blown leads, disappointing results, seeming questionable desire for what comes along with great success after her first brush with it, and the lack of as much to show as she SHOULD have for such great talent, at least when it comes to the near-decade span that's occurred AFTER she actually (briefly) reached the very top of the sport in 2008. Truthfully, all the "she was so great" talk has sounded a bit too much like "Clijsters 1.0" to me, when a smile and kind word made up for a laundry list of on-court faults swirling around, you know, the point of playing high-level professional tennis in the first place when the talent involved is exceptional enough to not condone anything BUT exceptional results.

So, uh, no, there won't be any Ivanovic pining here, nor any of the rewritten history nonsense, either.

Anyway, AnaIvo and picks aside, could 2017 start off in more encouraging fashion that to have Serena face Venus in a final... IN WEEK ONE? It could happen. I didn't predict it, but who'd ever turn up their nose to such a thing?




HOPMAN CUP; PERTH, AUS (team exhibition/indoor)
16 Final: AUS GREEN (Gavrilova/Kyrgios) d. UKR (Svitolina/Dolgopolov)
=GROUP A=
FRA (Mladenovic/Gasquet)
GER (Petkovic/A.Zverev)
GBR (Watson/Evans)
SUI (Bencic/Federer)
=GROUP B=
AUS (Gavrilova/Kyrgios)
CZE (Hradecka/Pavlasek)
ESP (Arruabarrena/F.Lopez)
USA (Vandeweghe/Sock)
=============================


=FINAL=


SUI d. AUS

...Federer returns, and so does Bencic. Hmmm, it'd been a nice do-over of what was SUPPOSED to happen in Rio if it'd been Federer and Hingis, the 2001 champions at this event, playing this year in Perth, no? Oh, well. So be it. Maybe in 2018?


Well, buckle in. It's all about to ge real all over again.

All for now.