Wk.1- Act 1, Scene 1 (2017)
One can't make the mistake of reading TOO much negative into the results of Week 1, but it's far easier (
and more fun, too
) to read overwhelmingly positive things into the other results that take place in the opening week of a brand new season. So, with that in mind...
Welcome, 2017.
You're lookin' pretty good so far.
Hubba-hubba.


I mean, how can we not be encouraged about a season that opens with Petko doing this...


Meet Andrea and Alexander Bryan. @andreapetkovic pic.twitter.com/B2zNgtI1DK

— Aliny Calejon (@alcalejon) January 4, 2017


BMS getting the chance to do this...


There's a new Doubles World No.1 ??@BMATTEK! pic.twitter.com/oZlvGWuumB

— WTA (@WTA) January 7, 2017
Congrats to the NEW Doubles World No.1 @BMATTEK! ?? pic.twitter.com/MsCU4jY0ni

— WTA (@WTA) January 7, 2017


And Kiki reminding us that everything one says is fair game for public consumption and "lighthearted" ridicule...


My fav part of the speech lol @KikiMladenovic has jokes pic.twitter.com/RolndG3ieU

— PrettyLilMons†er (@GangstaPP) January 7, 2017


All right, let's get this season started...



*WEEK 1 CHAMPIONS*
BRISBANE, AUSTRALIA (Hard/Outdoor)
S:

Karolina Pliskova/CZE def. Alize Cornet/FRA 6-0/6-3


D:

Bethanie Mattek-Sands/Sania Mirza (USA/IND) d. Ekaterina Makarova/Elena Vesnina (RUS/RUS) 6-2/6-3
SHENZHEN, CHINA (Hard/Outdoor)
S:

Katerina Siniakova/CZE def. Alison Riske/USA 6-3/6-4


D:

Andrea Hlavackova/Peng Shuai (CZE/CHN) d. Raluca Olaru/Olga Savchuk (ROU/UKR) 6-1/7-5
AUCKLAND, NEW ZEALAND (Hard/Outdoor)
S:

Lauren Davis/USA def. Ana Konjuh/CRO 6-3/6-1


D:

Kiki Bertens/Johanna Larsson (NED/SWE) d. Demi Schuurs/Renata Voracova (NED/CZE) 6-2/6-2
HOPMAN CUP XXIX (Perth, AUS/exhibition)
S:

France (Mladenovic/Gasquet) def. United States (Vandeweghe/Sock) 2-1




PLAYER OF THE WEEK:

Karolina Pliskova/CZE


...and away we go. By the end of the 2016 season, Karolina Pliskova had (nearly) transformed herself into an all-level force of epic proportions. After having assumed the lead role in the Czech Republic's last two Fed Cup title runs, she'd also worked to improve her fitness and court movement AND shape up her previous (over)scheduling woes, riding her wave of revelation to a special summer that included title runs on grass and hard courts, wins over BOTH Williams Sisters in New York, and an appearance in her first slam final in which she pushed "#1-elect" Angelique Kerber to three sets before the German's ultra-fitness finally did her in in the U.S. Open championship match. So far, 2017 is going even better. Pliskova, within whose head new coach David Kotyza insisted this past week a champion sleeps, was fairly well dominant in Brisbane, picking up her seventh career singles title (third since last summer) while losing just one set along her route to the winner's circle. Aside from a single set dropped to Roberta Vinci in the QF, Pliskova allowed no more than four games in any of the ten sets she claimed over Yulia Putintseva (4 games), Asia Muhammad (5 games), Vinci (two 2-game sets of the three), Elina Svitolina (6 games) and Alize Cornet (3 games) in the final, the Czech's seventeenth of her career.


A little ?? for the @BrisbaneTennis ??

Congrats @KaPliskova! pic.twitter.com/L8h9fJJcr5

— WTA (@WTA) January 7, 2017


Then, showing the smarts she's picked up over the course of the past year, Pliskova pulled out of her scheduled Week 2 appearance in Sydney. While a thigh injury was the "official" reason, the move continues her practice of avoiding overplaying, in this case after having already won the scheduling lottery with her preparatory title run in just her first '17 outing.

Done and done. Bring on Melbourne.


===============================================




RISERS:

Elina Svitolina/UKR, Kristina Mladenovic/FRA, CoCo Vandeweghe/USA and Alison Riske/USA


...if 2017 is going to be the sort of season for Elina Svitolina that some (wink, wink) THINK it could be, it sure got off to a promising start. Coming off her best-ever season, the best-ever Ukrainian tennis player opened her season with a win over Olympic Gold medalist Monica Puig, then defeated Shelby Rogers (in 3 sets) to set up another meeting with world #1 Angelique Kerber, who Svitolina had upset in Beijing last fall to become the first player since 2010 (Stosur) to put up wins over multiple #1-ranked players (w/ Serena in Rio) in the same season. All she did was out-Kerber Kerber, utilizing her defensive skills and a plan for necessary, well-timed (and not desperate) aggression to pull off her third #1 win in the last five months. She ultimately fell in the semis to an in-the-key-of-Czech-life Karolina Pliskova, but it's apparent that not only does Svitolina have a distinct plan in mind when it comes to continuing to climb the WTA rankings, but she's also got the belief that she can (and will?) do it. As Kerber learned last season, that's something a player can work with. Yep, 2017 could get very interesting very quickly. In fact, it already has.


Elina Svitolina on her game-style: "I'm really, really happy that I have my own style and not just smacking the balls everywhere." pic.twitter.com/O1JK0lgryo

— WTA Insider (@WTA_insider) January 5, 2017


In the Hopman Cup, Kristina Mladenovic spearheaded France's second win in Perth in the last four years ('14 - Cornet/Tsonga), teaming with Richard Gasquet to take the title in a 2-1 victory in the final over the U.S. duo of Vandeweghe/Sock, a tie which came down to a deciding mixed doubles face-off. Mladenovic was just 2-2 in singles, but her win over Belinda Bencic in the final round robin tie vs. Switzerland pushed things to the doubles, which she and Gasquet won over Bencic/Federer to reach the final over the Swiss pair. After falling to Vandeweghe in WS in the final, Mladenovic and Gasquet (who went 4-0 in doubles) won once more to secure the title.


???????? @hopmancup pic.twitter.com/f0ah4wfcj2

— Kristina Mladenovic (@KikiMladenovic) January 7, 2017


Neither CoCo Vandeweghe nor Alison Riske claimed titles, finishing in the runner-up role in both their premiere 2017 outings. But both were impressive. In Perth, Vandeweghe went 3-1 in singles, defeating Lucie Hradecka and Lara Arruabarrena in round robin play (losing only to Dasha Gavrilova), then upending Mladenovic in the women's singles match in the final vs. France. She and Jack Sock went 3-1 in doubles, losing only to Mladenovic/Gasquet in the (abbreviated, because why-oh-why would fans want to watch FULL sets of the most interesting competition in a combined-tour exhibition, right?) deciding MX doubles contest, 4-1/4-3(5).

In Shenzhen, perpetually-under-the-radar Riske returned to the final one year after she lost there in straight sets last January to Aga Radwanska. Riske posted wins over Zhu Lin, Tsvetana Pironkova, Radwanska (dominating the #1 seed and defending champ in the 1st and 3rd sets) and Camila Giorgi to reach her fifth career tour-level singles final, and her fourth at an event in China. She lost in straights to Katerina Siniakova, but will hopefully have enough momentum going into Melbourne to at least bring to an end that nasty ten-match slam losing streak she's riding as the new season begins.


===============================================




SURPRISES:

Madison Brengle/USA and Lauren Davis/USA


...Bannerettes had their hands all over Week 1's event in Auckland, from (nearly the) start to (definitively the) finish.



First #WTA career Top 3 win!!

World No.72 Madison Brengle knocks out Serena Williams 6-4, 6-7(3), 6-4! #ASBClassic pic.twitter.com/eSHu1i4mHe

— WTA (@WTA) January 4, 2017


The early rounds were highlighted by #72-ranked Madison Brengle's windy conditions upset of Serena Williams, which made her just the second (w/ Sloane Stephens, '13 AO) U.S. player that Serena has ever lost to who was younger than herself (quite a feat when you consider that she turns 36 this fall, so pretty much EVERY Bannerette not named Venus is now her junior). Williams stands at 33-2 in such matches, and had beaten Brengle 6-0/6-1 in their only previous match-up. Brengle lost one round later to Jelena Ostapenko, but her time in New Zealand will linger far longer in the sport's collective memory than the run of the Latvian or any other player in the draw. Not only because of her win over Williams, but because of her insta-Twitter-celeb moment during a coaching session in the Serena match...




While Brengle cornered the market at the start of the tournament, Lauren Davis took care of the closing ceremonies, winning her maiden tour title while losing just one set all week (vs. Ostapenko in the semis, before the Latvian retired w/ viral illness down 1-4 in the 3rd), notching additional victories over Kiki Bertens, Kurumi Nara, Barbora Strycova and Ana Konjuh in a straight sets final. Davis had gone 0-2 in her previous tour finals, both coming last season before (Washington D.C.) and after (Quebec City) the U.S. Open.


The first #WTA title of 2017 goes to @LaurenDavis93!@ASB_Classic champ--> https://t.co/sAnMnnufaF pic.twitter.com/TGCemgHRew

— WTA (@WTA) January 7, 2017



===============================================




VETERANS:

Alize Cornet/FRA and Andrea Hlavackova/Peng Shuai (CZE/CHN)


...the highlight of Cornet's 2016 campaign, which saw her finish at #46 for her lowest season-ending standing since 2011, was her Week 2 title turn in Hobart. Back Down Under, the Pastry was at it again in Brisbane, reaching her eleventh career tour final and biggest since Dubai in '14. After a 1st Round win over Elena Vesnina via a 3rd set TB, Cornet knocked off Christina McHale, #5 Dominika Cibulkova and #7 Garbine Muguruza (who retired in the opening set), with the latter two victories her biggest since upsetting Simona Halep in Madrid in 2015. She lost in straight sets to Karolina Pliskova in the final.

In Shenzhen, the old/new all-vet doubles duo of Andrea Hlavackova & Peng Shuai paid immediate dividends, as the pair claimed the title without losing a set, defeating Olaru/Savchuk 6-1/7-5 in the final. It's Peng's 21st title, and third with Hlavackova, who picked up #20 while winning in her fifth straight appearance in a WD final since dropping the '16 AO final with former partner Lucie Hradecka. Peng, who finally broke her 0-for-6 run in tour-level singles finals last fall in Guangzhou, has had no such issues in doubles finals during her career. With this win, she's now 21-4 in WTA WD finals, including an active 15-1 stretch that dates back to the 2011 season.


So happy to get another ?? with #pengshuai @shenzhenopen @WTA We even found matching outfits by the end of this tournament ???? @adidastennis pic.twitter.com/meb3BjiHCD

— Andrea Hlavackova (@AndreaHlavackov) January 7, 2017



===============================================




COMEBACKS:

Ash Barty/AUS and Garbine Muguruza/ESP


...a former junior star (ex-#2) and top women's doubles player (she rose as high as #12), Ash Barty temporarily stepped away from tennis after the 2014 season, briefly becoming a professional cricket player in Australia. The 20-year old returned to tennis early last season, quickly winning a series of ITF doubles titles, while eventually going 16-4 in limited singles action. She came into Week 1 ranked #271 in singles, and #260 in doubles. But the Aussie flashed some of her old potential pretty quickly. A wild card in the Brisbane draw, Barty took out Aleksandra Krunic in straight sets, then put up a great fight against #1 Angelique Kerber before finally falling in three. Additionally, the three-time slam final doubles duo that starred in Barty 1.0 was back in action in Week 1, too, as Barty & Casey Dellacqua hit the courts for the first time in a tour-level event since the 2014 U.S. Open (they teamed to win an ITF title last February, early in Barty's return). The wild card Aussies lost their opening round match to the new pair of Spears/Srebotnik, but it took a 19-17 deciding tie-break to take them out. After a three-set win over Nicole Gibbs in the opening round of Hobart qualifying, Barty withdrew with a sore shoulder (though, as of mid-weekend, it appeared that, in an odd turn, she could still reach the MD as lucky loser if her rested shoulder heals sufficiently to allow her to play, though she's also now decided not to play doubles).

Meanwhile, though it may seem counterintuitive for a player less than one year removed from winning a slam to be in a "comeback" position as a new campaign begins, Garbine Muguruza would seem to fit the description. After all, the Spaniard's title run in Paris included her ONLY appearance in a singles final in '16, and her often listless and uninspired performances both before and after Roland Garros over the past year puts Muguruza in the position of possibly having "something to prove" in '17. Last November, she described the season during which she'd experienced her greatest moment as "difficult." So her gutsy charge out of the new season's gate in Week 1 can't help but be viewed as especially encouraging, as Muguruza went to Brisbane and had an answer for everything she faced. Well, almost everything. After taking out Sam Stosur in a 7-5 3rd set, Daria Kasatkina in a nearly three-hour thriller in which she saved MP and rallied from a 3-1 3rd set deficit, and then Svetlana Kuznetsova to reach the semifinals (only her second SF, with Cincinnati, since winning RG). Tired and citing an abductor injury, she retired from her next match against Alize Cornet. Mugururza seems as if she'll be fine to compete in a Melbourne event that will be missing several big names and with questions surrounding just as many others, including herself. But she successfully answered quite a few of those last week, and that's (sans a title) about as much as a player can ask from the first tournament of a new season, isn't it?


===============================================




FRESH FACES:

Katerina Siniakova/CZE, Daria Kasatkina/RUS and Ana Konjuh/CRO


...make way for yet another wave of Czech Maidens, with Katerina Siniakova leading the way. The #4-ranked Czech, the 20-year old finished 2016 in the Top 50 and reached a pair of tour singles finals. The promise of her talent was evident. In Week 1, she received some tangible reward for it by claiming her maiden WTA title, notching her first two career Top 10 wins (def. Simona Halep and Johanna Konta) and taking down two-time Shenzhen finalist Alison Riske in straight sets in the final. In her official WTA bio, Siniakova expresses her desire to be #1, and says that the Australian Open is her favorite tournament. So, you know, you've been warned.


??

Katerina Siniakova earns FIRST #WTA title at #ShenzhenOpen--> https://t.co/wwir3jXeH3 pic.twitter.com/iafU87ZViq

— WTA (@WTA) January 7, 2017


The warnings about (still only) 19-year old Daria Kasatkina have been flashing for a while now, and after an offseason of training the Hordette has jumped into another season feet-first, hitting the ground running. After opening '16 with a win over Venus Williams in Auckland, Kasatkina didn't quite repeat such headline-worthy results in Brisbane, but an opening match victory over Irina-Camelia Begu was followed up by a three-hour tussle with Garbine Muguruza in which the Russian served for 4-1 in the 3rd set, served for the match and held a MP before losing a 9-7 3rd set tie-break. She'll only improve upon that from here forward... so, you know, you've been warned.


Final - not the worst way to start the season?? Thanks guys for your support , had an amazing week here at @ASB_Classic ! ?? @AustralianOpen pic.twitter.com/UZJcGpOdOZ

— Ana Konjuh (@anakonjuh) January 7, 2017


In Auckland, 19-year old Ana Konjuh reached her second career tour singles final (she was the '15 Nottingham champ at 17 years, 5 months -- making her the youngest winner of a tour-level singles crown since '06) after posting a pair of three-set wins over Kirsten Flipkens and Julia Goerges, surrounding additional victories over Yanina Wickmayer (straights) and Naomi Osaka (retired). She fell in the final to Lauren Davis. Of note, in her last two slams, Konjuh has nearly upset Aga Radwanska at Wimbledon (that ball got in the way), then reached the QF at the U.S. Open. She won the Australian Open girls title in 2013. So, again, you've been warned here, too.


===============================================




DOWN:

Aga Radwanska/POL


...sure, there were some disappointing results from big names in Week 1, from losses by Top 5 stars Angelique Kerber, Serena Williams, Simona Halep and Dominika Cibulkova, to retirements/withdrawals from Garbine Muguruza, Venus Williams, Naomi Osaka, Jelena Ostapenko and Timea Bacsinszky (and, already, Belinda Bencic in Week 2 action). Most, though, weren't totally unexpected in the opening week of the season, or were cases of players being cautious a week or so away from the start of the Australian Open. But Radwanska's week was just a little more eyebrow-raising. As the #1 seed in Shenzhen, where she was the defending champion, playing in Asia, where she's so often brought her very best tennis to the court, the world #3 barely escaped her 1st Round match against Duan Yingying. She won a 7-5 3rd set after saving three MP and breaking the Chinese woman for 5-5 in the 3rd set. Two rounds later, she faced off with Alison Riske, who she'd beaten 3 & 2 in last year's final. This time, though, she was simply hit off the court in a sandwich of dominating sets from the Bannerette. Riske took a commanding 5-0 lead in the 1st en route to the win there then, after Aga rallied to win the 2nd, blasted the Pole out of the tournament in a love 3rd set. Ouch.


===============================================




ITF PLAYER:

Hsieh Su-Wei/TPE


...Taiwan's Lee Ya-hsuan defeated Brit Tara Moore in the lone Week 1 ITF challenger, winning 2–6/7–6(4)/6–3 in Hong Kong. But I'm going to hand over 2017's first award in the category to Hsieh, who claimed a mid-December $100K event in Dubai, the final high-level challenger tournament of the '16 season. Hsieh's victories over Aleksandra Krunic (QF), Mona Barthel (SF) and Russia's Natalia Vikhlyantseva in a 6-2/6-2 final gave the 31-year old from Taiwan four career $100K challenger event titles in her career. She won a pair of WTA level singles titles five seasons ago, in Kuala Lumpur and Guangzhou, for her biggest wins. Hsieh played main draw singles matches in all four slams last season (going 2-4), doing so for just the third time in her career, and the first time since '13. She finished the season at #98 to record her fourth Top 100 season in spite of a contentious relationship with the Chinese-Taipei Tennis Association, which included a public dust-up that led to her pulling out of the Olympics and vowing to never play for her country again, citing a lack of financial support and special treatment given to the Chan sisters. She was #86 heading into 2017's Week 1, and lost in the opening round of Brisbane qualifying to Barbara Haas in three sets, then withdrew from the Hobart qualifying tournament.


===============================================




JUNIOR STARS:

Destanee Aiava/AUS and Emily Appleton/GBR


...there is another new hope on the rise Down Under. Her name is Destanee, though she prefers "Des." 16-year old Aussie Destanee Aiava is suddenly the most touted of Australia's junior girls. In December, the teenager won Tennis Australia's junior championship tournament to earn a wild card berth in the AO women's main draw AND did the same (w/ Alicia Smith) in the women's doubles WC playoff. The two combined to defeat both the #1 and #2 seeds in the eight-team field to assure Aiava's debut appearance in BOTH slam draws. She carried over the late '16 momentum into Week 1, qualifying in Brisbane with wins over Samantha Crawford (who made a qualifier-to-semifinalist run at the event last season), Maria Jose Martinez-Sanchez and Carina Witthoeft, allowing a combined total of just eight games to her opponents in the three matches. Then Aiava upset Bethanie Mattek-Sands in the 1st Round, making her the first player born in the 2000's to notch a MD singles victory on tour. She lost in the 2nd Round to Svetlana Kuznetsova, but by then she'd already done more than enough to garner still more attention by the time she makes her debut in Melbourne, where she'll become the first player born this century this play a MD match at a major, as well as the first of Samoan descent to participate in a slam. Kooyong Foundation scholarship holder Aiava was recently added to the women's field for the Kooyong exhibition this week, which will take place on her home court in Melbourne.


Destanee Aiava ready for Aussie tennis spotlight https://t.co/NRosvpALX8

— ESPNTennis (@ESPNTennis) January 3, 2017


17-year old Brit Emily Appleton, after losing in the final of two Grade 1 events last season, claimed her first G1 girls crown, sweeping the singles and doubles titles at the Coffee Bowl in Costa Rica. The 18th-ranked junior in the world, #2-seeded Appleton defeated #3-seed Sofia Sewing in the semis, then unseeded 16-year old Bannerette Salma Ewing in a 6-3/6-3 final. In the doubles, Appleton teamed with Sewing to take the crown, erasing two MP in a final set TB in a comeback from a 7-9 deficit that concluded with a match-ending four point win streak.


https://t.co/rWPukzFOod: Kirkov, Appleton Claim First Grade 1 Titles at Coffee Bowl; Mmoh Qualifies for ATP… https://t.co/ZyTOgUec5F pic.twitter.com/5R0jRktH4b

— Colette Lewis (@zootennis) January 8, 2017
===============================================




DOUBLES:

Bethanie Mattek-Sands/Sania Mirza (USA/IND) and Kiki Bertens/Johanna Larsson (NED/SWE)


...it was a rather odd week in Brisbane for the duo of Sania Mirza and Bethanie Mattek-Sands. Teaming up while their regular partners were playing elsewhere, the good friends had successfully combined before, winning the title Sydney two years ago. In her final match of last season, Mattek had come within one win in the WTA Finals championship match (with Lucie Safarova, losing to Makarova/Vesnina) of overtaking Mirza for the #1 doubles ranking. Mirza was defending the crown she'd won a year ago with Martina Hingis, and if she and BMS won the title in Week 1 it would produce the rare moment where one championship partner would replace the other championship partner atop the rankings. Not surprisingly, the duo did just that, losing only one of nine sets on the week and defeating (ironically) Makarova/Vesnina in the final. For Mirza, debuting her new signature SM collection of tennis attire, it was career title #41 to tie her with Kathy Jordan for 20th on the all-time WTA doubles title list, while Mattek-Sands now has 23. But, more importantly, the 31-year old who has battled back from injuries on several occasions during her career, now follows up the most celebrated season of her career in '16 by becoming the 34th woman to rise to doubles #1 just one week into the '17 season. Mattek has now reached five straight WTA doubles finals (the other four were with Safarova), and six straight finals overall when you include her Gold medal run in Rio with Jack Sock last summer.


"I feel like I'm handing over Miss World No.1 crown!" ??@MirzaSania congratulates her partner @BMATTEK on becoming World No.1! pic.twitter.com/CGIaso3vVx

— WTA (@WTA) January 7, 2017


In Week 2, the Mattek-Sands/Safarova and Mirza/Strycova duos will reunite as preparation for the Australian Open doubles competition kicks-in full-time.

In Auckland, the best under-the-radar doubles duo in the world swept to their third straight title dating back to last season. Kiki Bertens and Johanna Larsson ended '16 by taking titles in Linz and Luxembourg, and they've now started '17 by winning their sixth overall title as a pair since the start of the '15 season. All of Bertens eight career WTA doubles finals have come with Larsson at her side, while the Swede has now picked up nine with four different partners over the years.


===============================================
You know it's time for the Dorothy Tour in Oz when all the Aussie critters make appearances on the WTA players' social media...
My spirit animal ?? #wombat pic.twitter.com/945RDRVBOH

— Heather Watson (@HeatherWatson92) January 7, 2017


1. Brisbane 2nd Rd. - Garbine Muguruza d. Daria Kasatkina
...7-5/3-6/7-6(7). The first big-time tussle of the new season took 2:59 to complete, saw Kasatina lead 3-1 and serving in the 3rd, serve for the match and hold a MP at 7-6 in the deciding tie-break. Muguruza won the final three points. To be continued. Somewhere. At a date to be determined later.


===============================================



She's done it!@ElinaSvitolina advances to the #BrisbaneTennis Semifinals after ousting top seed Angelique Kerber 6-4, 3-6, 6-3! pic.twitter.com/ZupGt8BJlL

— WTA (@WTA) January 5, 2017


2. Brisbane QF - Elina Svitolina d. Angelique Kerber
...6-4/3-6/6-3. While Kerber had issues with her serve all week in Brisbane, Svitolina's climb up the WTA (and confidence) ladder continues to soar to new heights on a regular basis. With her third win over a #1-ranked player since August, the Ukrainian is starting to shed the "cloak of invisibility" that has sometimes accompanied her steady rise the last few years. The #1 AND #2-ranked players will now see her coming. From a long way out.


===============================================



First #WTA Title!@LaurenDavis93 cruises past Konjuh 6-3, 6-1 to win the @ASB_Classic! pic.twitter.com/9qBhzootOp

— WTA (@WTA) January 7, 2017


3. Auckland Final - Lauren Davis d. Ana Konjuh 6-3/6-1
Shenzhen Final - Katerina Siniakova d. Alison Riske 6-3/6-4
...in case you were wondering:



LAST FIRST-TIME CHAMPS IN JANUARY:

Tsvetana Pironkova/Sydney, Garbine Muguruza/Hobart (both Week 2, 2014)


LAST WK.1 FIRST-TIME CHAMP:

Victoria Azarenka (2009 Brisbane) - after going 0-4 in finals


LAST MULTIPLE WK.1 FIRST-TIME CHAMPS:

2000 (Silvija Talaja/Gold Coast, Anne Kremer/Auckland)
Oh, and we didn't see our initial first-time champ in the 2016 season until Irina Falconi in April. It took us one week to collect two in 2017. Things are already looking up.


Congrats Katerina Siniakova!

First #WTA title! ?? #ShenzhenOpen pic.twitter.com/MvUMjkx1yK

— WTA (@WTA) January 7, 2017



===============================================


4. Brisbane Q1 - Destanee Aiava d. Samantha Crawford 6-0/6-4
Brisbane 1st Rd. - Destanee Aiava d. Bethanie Mattek-Sands 2-6/6-3/6-4
...Ms. Aiava, welcome to the big leagues.

Signed, the '16 Brisbane semifinalist and the new #1 doubles player in the world.

The 2000's officially have their first tennis poster child.


===============================================


5. Hobart 1st Rd. - Lizette Cabrera d. Misaki Doi
...6-4/5-7/7-5. Yep, another Aussie teenager on the move. Cabrera's late '16 surge helped earn her a WC into the AO main draw. She's already backed it up.


Happy new year guys. Ready for you 2017 ???? pic.twitter.com/LTRt3pxpVl

— Lizette Cabrera (@lizzycabrera97) January 1, 2017


Meanwhile, Doi, who held (future) tennis history on her racket last January in Melbourne when she had a MP in the 1st Round of the AO vs. eventual champ/#1-ranked player Kerber, is now 1-2 in 2017 with losses to a 33-year old (Vinci) and a 19-year old (Cabrera).


===============================================


6. Brisbane 1st Rd. - Shelby Rogers d. Genie Bouchard 6-2/2-6/6-1
Sydney 1st Rd. - Genie Bouchard d. Zhang Shuai 7-6(1)/6-2
...oh, bother... oh, wait. Hope is still alive. To be continued...


Got this note today. 'I waved and you didn't wave back' haha I'm so sorry Isabelle ?????? pic.twitter.com/hwGichrhMj

— Genie Bouchard (@geniebouchard) January 8, 2017



===============================================


7. Brisbane 1st Rd. - Garbine Muguruza d. Samantha Stosur
...7-5/6-7(2)/7-5. What was it that Sam was saying about her home-court "advantage?" She's now 4-7 in Brisbane.


===============================================


8. Shenzhen 2nd Rd. - Katerina Siniakova d. Simona Halep 6-3/4-6/7-5
Shenzhen SF - Katerina Siniakova d. Johanna Konta 1-6/6-4/6-4
...the "calm" before the storm. The Czech's first two (of many) Top 10 victories.


===============================================


9. Auckland 2nd Rd. - Barbora Strycova d. Lucie Safarova
...7-5/3-6/7-6(4). What happens when Czechs have to contend with each other? 3:00 of action and a stab volley on match point.





===============================================


10. Auckland Q1 - Tereza Martincova d. Laura Robson
...6-3/5-7/7-6(8). Robson battled back from 3-6/2-4 to force a 3rd set, where she led 4-1 and held three MP. Things didn't work out, though.


===============================================


11. Auckland 1st Rd. - Caroline Wozniacki d. Nicole Gibbs
...6-1/6-0. Imagine how things might have gone had Caro and Nicole NOT vacationed together in the offseason.


When ur playing ur good friend first match of the year @CaroWozniacki ?? pic.twitter.com/rRpIvdahlo

— Nicole Gibbs (@Gibbsyyyy) December 31, 2016



===============================================


12. Auckland Q1 - Anna Blinkova d. Dalma Galfi
...6-4/1-6/6-4. NextNextGen preview. Until they meet again...


===============================================


HM- Sydney 1st Rd. - Yulia Putintseva d. Belinda Bencic
...6-4/2-3 ret. Ouch.


Hi Sydney, Bye Sydney. #nofilter #nonail 👋 pic.twitter.com/DwGqymZLiK

— Belinda Bencic (@BelindaBencic) January 8, 2017
===============================================
Kiki's pic with the dolphin won the unofficial "Photo of the Offseason" contest. She may have won the "Photo of Week 1" competition, too.
After you dear Your Royal Highness ?? @rogerfederer #HopmanCup pic.twitter.com/4s9mnhkQJ4

— Kristina Mladenovic (@KikiMladenovic) January 7, 2017
Not to mention surely getting extra credit for this, as well.
Bongo time?? @RogerFederer @BelindaBencic @KikiMladenovic pic.twitter.com/fEF6W1dGBr

— Berfin Çelik (@BerfinRF) January 6, 2017


1. Brisbane Final - KAROLINA PLISKOVA d. Alize Cornet
...6-0/6-3. You know, this winning thing could become a habit, Karolina. Unless it already has, that is. (Crossing fingers.)


.@BrisbaneTennis Final Highlights! pic.twitter.com/yucwIiYLy6

— WTA (@WTA) January 7, 2017



===============================================


2. Auckland 2nd Rd. - Madison Brengle d. SERENA WILLIAMS
...6-4/6-7(3)/6-4. The other seasons in which Serena suffered her first loss of the season BEFORE the Australian Open? 2007, '09 and '10. The other thing those three seasons have in common is that she was crowned AO champ all three years. Just sayin'.


"I'm trying to think of a word that's not obscene" is how @SerenaWilliams summarized shocking loss. #ASBClassic pic.twitter.com/42YHaBbkta

— WTA (@WTA) January 4, 2017



===============================================


3. Brisbane 1st Rd. - Roberta Vinci d. KATERYNA BONDARENKO
...7-6(4)/6-7(8)/7-6(5). Reinvigorated after deciding to play on in '17, Vinci reached the QF in Week 1 and was the only player to take a set off Karolina Pliskova. She also saved five MP vs. Bondarenko in her opening match, erasing a 1-5 3rd set deficit to get the victory.


===============================================


4. Brisbane SF - KAROLINA PLISKOVA d. Elina Svitolina
...6-2/6-4. You get the feeling this won't be their last match this season, nor the one with the most at stake.


===============================================


5. Shenzhen 1st Rd. - KRISTYNA PLISKOVA d. Anastasija Sevastova 1-6/6-3/7-6(6)
Shenzhen QF - Johanna Konta d. KRISTYNA PLISKOVA 6-4/6-7(11)/6-3
...Pliskova came back from 0-4 down in the 3rd, saving two MP in the TB, to defeat Sevastova. She saved two more MP in the 2nd vs. Konta, forcing a deciding set with a 13-11 TB win. Is 2017 the Year of the Pliskovae?


===============================================


6. Shenzhen 1st Rd. - AGA RADWANSKA d. Duan Yingying 6-2/6-7(4)/7-5
Shenzhen QF - Alison Riske d. AGA RADWANSKA 6-2/3-6/6-0
...Radwanska survived three MP in the 1st Round, breaking Duan for 5-5 in the 3rd and going on to take the match. But it only served to set her up for a beating two rounds later against Riske, who led 5-0 in the 1st and won 6-0 in the 3rd.


.@Riske4rewards has done it!!

The American reaches the #ShenzhenOpen Semifinals with a 6-2, 3-6, 6-0 win over defending champion Radwanska! pic.twitter.com/MaLQcQVnT8

— WTA (@WTA) January 5, 2017



===============================================


7. Auckland 2nd Rd. - NAOMI OSAKA walkover VENUS WILLIAMS
...well, it's not like anyone was going to get excited about the possibility of this match-up, huh? Sigh. Venus withdrew from what was going to be her second match of the day (smart), while Osaka retired three games into her next match vs. Konjuh with a (minor, apparently) wrist injury.


===============================================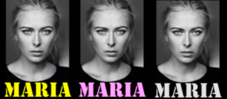 Happy New Year, #SharaFamily!! ???? pic.twitter.com/B3kQObNrMD

— Maria Sharapova (@MariaSharapova) January 1, 2017
Stu x Maria ?? You'll always be remembered ???? pic.twitter.com/jXsxOoOaOB

— Team Sharapova (@team_sharapova) January 4, 2017




**2015-17 WTA FINALS**


13...Angelique Kerber (7-6)
11...KAROLINA PLISKOVA (4-7)
10...Serena Williams (7-3)
8...Simona Halep (6-2)
7...Aga Radwanska (6-1)
7...Petra Kvitova (5-2)
7...Dominika Cibulkova (4-3)



**2015-17 WTA SEMIFINALS**


19...Angelique Kerber (8/11/0)
17...Aga Radwanska (8/9/0)
15...KAROLINA PLISKOVA (8/6/1)
15...Serena Williams (9/6/0)
15...Simona Halep (9/6/0)
14...ELINA SVITOLINA (6/7/1)
11...Petra Kvitova (5/6/0)
11...Caroline Wozniacki (7/4/0)
10...Dominika Cibulkova (1/9/0)
9...GARBINE MUGURUZA (5/3/1)



**WTA DOUBLES #1's**




[by year reached #1]


1984 Martina Navratilova
1985 Pam Shriver
1990 Helena Sukova
1990 Jana Novotna
1991 Gigi Fernandez
1991 Natalia Zvereva
1992 Larisa Neiland
1995 Arantxa Sanchez Vicario
1997 Lindsay Davenport
1998 Martina Hingis
1999 Anna Kournikova
2000 Corina Morariu
2000 Lisa Raymond
2000 Rennae Stubbs
2000 Julie Halard-Decugis
2000 Ai Sugiyama
2002 Paola Suarez
2003 Kim Clijsters
2003 Virginia Ruano Pascual
2005 Cara Black
2006 Samantha Stosur
2007 Liezel Huber
2010 Serena Williams
2010 Venus Williams
2010 Gisela Dulko
2011 Flavia Pennetta
2011 Kveta Peschke
2011 Katarina Srebotnik
2012 Sara Errani
2012 Roberta Vinci
2014 Peng Shuai
2014 Hsieh Su-Wei
2015 Sania Mirza
2017 Bethanie Mattek-Sands



**HOPMAN CUP CHAMPIONS**


1989 Czechoslovakia (Sukova/Mecir)
1990 Spain (A.Sanchez/E.Sanchez)
1991 Yugoslavia (Seles/Prpic)
1992 Switzerland (Maleeva-Fragniere/Hlasek)
1993 Germany (Graf/Stich)
1994 Czech Republic (Novotna/Korda)
1995 Germany (A.Huber/Bo.Becker)
1996 Croatia (Majoli/Ivanisevic)
1997 United States (Gimelstob/Rubin)
1998 Slovak Republic (Habsudova/Kucera)
1999 Australia (Dokic/Philippoussis)
2000 South Africa (Coetzer/W.Ferreira)
2001 Switzerland (Hingis/Federer)
2002 Spain (Sanchez-Vicario/Robredo)
2003 United States (S.Williams/Blake)
2004 United States (Davenport/Blake)
2005 Slovak Republic (Hantuchova/Hrbaty)
2006 United States (Raymond/Dent)
2007 Russia (Petrova/Tursunov)
2008 United States (S.Williams-Shaughnessy/Fish)
2009 Slovak Republic (Cibulkova/Hrbaty)
2010 Spain (Martinez-Sanchez/Robredo)
2011 United States (Mattek-Sands/Isner)
2012 Czech Republic (Kvitova/Berdych)
2013 Spain (Medina-Garrigues/Verdasco)
2014 France (Cornet/Tsonga)
2015 Poland (A.Radwanska/Janowicz)
2016 Australia Green (Gavrilova/Kyrgios)
2017 France (Mladenovic/Gasquet)



**BACKSPIN WEEK 1 PLAYERS-OF-THE-WEEK**


2002 Venus Williams, USA
2003 Serena Williams, USA
2004 Lindsay Davenport/USA, Eleni Daniilidou/GRE (co-PoW)
2005 Elena Dementieva, RUS
2006 Lucie Safarova, CZE
2007 Dinara Safina, RUS
2008 Li Na, CHN
2009 Victoria Azarenka, BLR
2010 Kim Clijsters, BEL
2011 Vera Zvonareva, RUS
2012 Petra Kvitova, CZE
2013 Serena Williams, USA
2014 Serena Williams, USA
2015 Maria Sharapova/RUS, Simona Halep/ROU (co-PoW)
2016 Victoria Azarenka, BLR
2017 Karolina Pliskova, CZE



**CAREER WEEK 1 TITLES - active**


2...Victoria Azarenka, BLR
2...Eleni Daniilidou, GRE
2...Aga Radwanska, POL
2...Patty Schnyder, SUI
2...Serena Williams, USA
2...Venus Williams, USA
1...LAUREN DAVIS, USA
1...Jelena Jankovic, SRB
1...Kaia Kanepi, EST
1...Petra Kvitova, CZE
1...KAROLINA PLISKOVA, CZE
1...Lucie Safarova, CZE
1...Maria Sharapova, RUS
1...KATERINA SINIAKOVA, CZE
1...Katarina Srebotnik, SLO
1...Sloane Stephens, USA
1...Yanina Wickmayer, BEL
1...Zheng Jie, CHN



**CAREER "DOROTHY TOUR" (AUS/NZL) TITLES - active**


8...Serena Williams, USA
5...Martina Hingis, SUI
4...Victoria Azarenka, BLR
3...Eleni Daniilidou, GRE
3...Patty Schnyder, SUI
2...Petra Kvitova, CZE
2...Aga Radwanska, POL
2...Maria Sharapova, RUS
2...Venus Williams, USA
2...Zheng Jie, CHN



**AUSTRALIAN OPEN MD WILD CARDS**


Destanee Aiava/AUS (16)
Ashleigh Barty/AUS (20)
Lizette Cabrera/AUS (19)
Kayla Day/USA (17)
Jamiee Fourlis/AUS (17)
Myrtille Georges/FRA (25)
Luksika Kumkhum (23)
Arina Rodionova/AUS (27)




All right, can we agree to keep Simona away from this place? No need to tempt fate.



Take a deep breath????
? ???, ???????? ????????...?? #wellingtonmountain #australia #hobart #onthetopofthemountain pic.twitter.com/DMqelM5m9C

— Galina Voskoboeva (@g_voskoboeva) January 7, 2017





SYDNEY, AUSTRALIA (Premier/Hard Outdoor)


16 Singles Final: Kuznetsova d. Puig
16 Doubles Final: Hingis/Mirza d. Garcia/Mladenovic
17 Top Seeds: Kerber/A.Radwanska
=============================


=SF=


#1 Kerber d. #5 Kuznetsova
#10 Wozniacki d. #2 A.Radwanska


=FINAL=


#1 Kerber d. #10 Wozniacki

...what's more important? A good week of results heading into your first slam defense, or playing well for just enough matches to not risk being tired in your 1st Round match in Melbourne. You know, after what almost happened there in the 1st Round last year.






HOBART, AUSTRALIA (Int'l/Hard Outdoor)


16 Singles Final: Cornet d. Bouchard
16 Doubles Final: X.Han/McHale d. Birrell/Wolfe
17 Top Seeds: Bertens/Sevastova
=============================


=SF=


#7 Mladenovic d. #9 Osaka
Kr.Pliskova d. Flipkens


=FINAL=


#7 Mladenovic d. Kr.Pliskova

...what's more inspiring? Winning in Perth, or knowing that your twin sister won in Brisbane?




ALSO:



KOOYONG CLASSIC (Melbourne; exhibition)
FIELD: Aiava, Cirstea, Q.Wang, Wickmayer
AUSTRALIAN OPEN QUALIFYING




And, finally...




The 2017 season is here, but so is the countdown for the Flavia/Fabio baby...



Welcome 2??0??1??7?? ????????
It will be the best year of our life!
With ? and happiness @flavia_pennetta

Happy New Year ?????? pic.twitter.com/umyaKOHith

— Fabio Fognini (@fabiofogna) January 1, 2017
All for now.