Wk.6- The Road to Fed Cup Wellville
The time has arrived to sort through the highs, lows, brilliant moments and embarrassing gaffes of the first Fed Cup week of the year.
(And, no I'm not ONLY talking about the U.S. team... though I COULD be.)


A quick rundown of some stand-outs from 2017's first week of Fed Cup action:



*A "BACKSPIN DOZEN" OF THINGS THAT WERE GOOD*




1.

Czech Cool





========================================




2.

The Rinaldi Era: Chapter 1


========================================




3.

The Bracelets (even with Krunic away for the week)


========================================




4.

Kazakhstan. Finally.


========================================




5.

Naomi Osaka's Fed Cup future


========================================




6.

The Brits. Barely.


========================================




7.

Better Call Bencic... again?


========================================




8.

Eli-gant Svitolina





========================================




9.

The unexpected rise of Viktorija Golubic Aryna Sabalenka and Rebecca Sramkova


========================================




10.

The Slovaks... winning with no hands


========================================




11.

Anastasia Myskina's Sunday decision-making


========================================




12.

Timea "Guts" Bacsinszky


========================================




13.

Those Terrific Canadian Teens


========================================
*NINE THAT WEREN'T*




1.

The Dutch (even Kiki)


========================================




2.

Anastasia Myskina's Saturday decision-making


========================================




3.

No Amelie + No Caroline = No French win.


========================================




4.

Oh, Schmiedy


========================================




5.

The Cliffs of Simona Bucharest





========================================




6.

Alize Cornet in Fed Cup singles (not that anyone didn't see that coming... well, except for maybe Yannick Noah)


========================================




7.

The Aussies (again)


========================================




8.

The Italy Fed Cup Empire


========================================




9.

The USTA. As usual.


========================================
*ONE THAT TOOK THINGS TO ANOTHER LEVEL*


The Anthem Incident
This, I believe, is the defunct 1922-1945 German anthem performed erroneously today at USA-Germany Fed Cup in Maui. https://t.co/DX7dIF59od

— Ben Rothenberg (@BenRothenberg) February 11, 2017
Re: "Deutschland Über Alles" https://t.co/eb79fiTfzV

— Ben Rothenberg (@BenRothenberg) February 11, 2017
Andrea Petkovic not mincing words about the German anthem error today in Hawaii. https://t.co/IxgrnaM2zW pic.twitter.com/wwut7hXcst

— Ben Rothenberg (@BenRothenberg) February 12, 2017
The USTA extends a sincere apology to the German Fed Cup team & fans 4 the outdated National Anthem. This mistake will not occur again. pic.twitter.com/4LyG3ACe5u

— USTA (@usta) February 11, 2017
and...
USA Captain Kathy Rinaldi - "How ya like me now?
CZE Captain Petr Pala - is it an embarrassment of riches, or the template for teamwork?
SUI Captain Heinz Gunthardt - blessed with a roster of self-starters
BLR Captain Eduard Dubrou - "Step aside, we're walkin' here."
BEL Captain Dominique Monami - "Waffles and chicken for everyone!"
UKR Captain Mikhail Filima - "Hey, Eli... what ya doing for the next 5-8 years?"
SVK Captain Matej Liptak - "Just like I planned it. (You'd be surprised what I can do with glue and rubberbands, too.)"
GBR Captain Anne Keothavong - "Thanks, Judy."
CAN Captain Sylvain Bruneau - "Genie, who?"
JPN Captain Toshihisa Tsuchihashi - Feelin' good, livin' for tomorrow."
CRO Captain Iva Majoli - "This is just the beginning, you know."
HUN Captain Gabor Juhasz - "Ditto (in Hungarian)."
KAZ Captain Dias Doskarayev - sometimes the best move is the match you don't allow to happen
IND Captain Nandan Bal - when you realize that the best years really just might be ahead
SRB Tatjana Jecmenica - "Hey, I'm a shocked as you are."

ESP Captain Conchita Martinez - "Hey, even I had Arantxa to help."

RUS Captain Anastasia Myskina - "Forget what I did on Saturday, remember what I did on Sunday."
GER Captain Barbara Rittner - "Don't you even start with me...
CHI Captain Belen Luduena - "Queens of South America... remember that!"
EST Captain Marten Tamla - "Anett for President!"
LAT Captain Andis Juska - "Ostapenko's Army t-shirts are available in the lobby."

ARG Captain Marcelo Gomez - "Apparently Day 1 counts, too."
NED Captain Paul Haarhuis - "Hey, nobody's perfect."

FRA Captain Yannick Noah - "This stuff is harder than it looks."
ROU Captain Ilie Nastase - "Ditto (in Romanian)."
AUS Captain Alicia Molik - "Sigh. When does Aiava get here?"
POL Klaudia Jans-Ignacik - "All right, Aga... this isn't funny."
BRA Captain Fernando Roese - "No Bueno. No, really...NONE in sight."
ITA Captain Tathiana Garbin - "This is a little like being named Captain of the Titanic AFTER it hits the iceberg."

TPE Captain Wang Shi-ting - (But inside her head) "Snow!!!!!!!!!"

#RUSTPE Chinese Taipei captain Wang Shi-Ting had not seen ?? for 20 years... until this morning! pic.twitter.com/lDgemHe7a7

— Fed Cup (@FedCup) February 12, 2017
*WEEK 6*



=WG 1st Round=


Czech Republic def. Spain(H) 3-2
United States(H) def. Germany 4-0
Belarus(H) def. Netherlands 4-1
Switzerland(H) def. France 4-1


=World Group II=


Russia(H) def. Taiwan 4-1
Belgium def. Romania(H) 3-1
Ukraine(H) def. Australia 3-1
Slovakia def. Italy(H) 3-2


=Zone I Promotion Finals=


[Europe/Africa]: Great Britain def. Croatia 2-1
[Europe/Africa]: Serbia def. Poland 2-1
[Americas]: Canada def. Chile 2-0
[Asia/Oceania]: Kazakhstan(H) def. Japan 2-1
[World Group 1st Round]

Czech Republic def. Spain 3-2
[Ostrava, CZE / HCI]

...and that's why they are who they are. Some might call what the Czechs have an "embarrassment of riches." But many nations have a handful of good players who could stock a Fed Cup roster and contend for multiple titles. But only the Czechs are doing it, to a degree not witnessed in the team competition in decades. The Maidens are ONE, fighting for the respect and life of the team. The Maidens are individual, capable and worthy of hoisting the team's chances upon their backs whenever their number comes up. The names have changed over the now six-year stretch of Czech dominance in this event, but the numbers have remained the same. And the mindset, too. They can be challenged, but they never wilt. At home. On the road. In the 1st Round, semis or final. They are to be feared. They have heart, even if their true heart wasn't even in Ostrava this weekend, except through a video connection.


Petra Kvitova with a good luck message for her @FedCup teammates ahead of a big day. Warm cheers all around Ostravar Arena pic.twitter.com/ldfRgmV31l

— Leigh Walsh (@LeighWalsh87) February 12, 2017


Perhaps that's WHY they are who they are. And it will take another nation capable and willing to fully challenge them, not only match-by-match, but heart-by-heart, to stop their inevitable march to a fourth straight title, and sixth in seven years, come the fall. It COULD happen. But the odds are not in its favor.


Dinner in Ostrava?????? @FedCup @ceskasportovni pic.twitter.com/TxScE7vGmU

— Karolina Pliskova (@KaPliskova) February 9, 2017
[MVP]
Karolina Pliskova/CZE

...once again, the Czechs won a tie by a 3-2 score, but this time it was the result of a dead rubber doubles victory. After Garbine Muguruza gave Spain a 1-0 lead with a win over Barbora Strycova, Pliskova took over. She shut down any hope of a quick start with a straight sets victory over Lara Arruabarrena, then she turned Day 2's headline clash in match #3 vs. Muguruza into a hard lesson for the Spaniard. She won just four games against Pliskova, two in each set en route to her first career FC singles loss in eight matches. Pliskova is now 9-3 (6-0 indoors) and has seamlessly assumed the role of team leader in the wake of Petra Kvitova's '15-'16 downturn in FC results and injury-related absence this weekend (and this spring) after an offseason home invasion attack. A ninth straight semifinal beckons for the Maidens, who have now posted ten straight FC victories and haven't lost at home since '09. But they'll will be called upon to travel to the U.S. in a few months time to keep their run alive. The reinvigorated Bannerette squad might present the Czech Republic with a first TRUE test in a power-vs.-power contest that could feature the likes of CoCo Vandeweghe, Madison Keys, and maybe even a Williams... or not (who's to know?).


===============================================







[VETERAN]




Barbora Strycova/CZE


...the Czech "secret weapon" no longer after her Day 2 heroics in last year's final, Strycova had the honor of delivering the clinching singles win (6-4/6-4 over Lara Arruabarrena) on Sunday, completing the Maidens' six-set singles streak after she opened the tie by losing the opening set at love and falling to Muguruza in three sets on Saturday.


===============================================



#CZEESP @GarbiMuguruza gives ???? the lead over ???? with a 60 36 61 win over #Strycova! pic.twitter.com/2Aln6JIZNM

— Fed Cup (@FedCup) February 11, 2017


Match #1 - Garbine Muguruza/ESP def. Barbora Strycova/CZE
...6-0/3-6/6-1. It was all downhill from here for the Spanish team, which only really had Muguruza upon which to rest hope with Carla Suarez-Navarro's injury-related absence. Will the same go for the Czechs' opponents the rest of '17?


===============================================






United States def. Germany 4-0
[Maui, USA / HCO]

...the U.S. didn't have quite the trial by fire on the court that might have been the case had Angelique Kerber played in this tie. But that's all right, since the USTA (up to its usual tricks) did enough to create more than a few fires all on its own. To start with, the bad luck of having so many rain delays in Hawaii is no fault of the USTA, but it's still a symbolic example of how needless trouble seems to follow this organization around no matter how many successes it has. One of those successes was the selection of Kathy Rinaldi as the new FC captain, a choice that one thinks likely came about because President Katrina Adams turned over the selection process to a group that included (amongst others) Venus Williams. But more on Rinaldi later, since the biggest headlines from this tie are only partially associated with actual tennis.

First, the entire German team was offended when Day 1 began with the singing of the banned-in-Germany anthem that the nation used during the Hitler era. Fans and players attempted to sing the correct lyrics over the man with the microphone (who'd apparently not bothered to attend the ceremony rehearsal... no, really), Captain Barbara Rittner rightly complained loudly, and Andrea Petkovic said she'd never been more offended in her life and said she almost went out and grabbed the microphone from the man (oh, if only). Later, with play going on despite several rain delays, Julia Goerges slipped on a line and injured herself. She ultimately retired from the match before the resumption of play on Sunday. In the pivotal Petkovic vs. CoCo Vandeweghe match on Day 2, the German led 6-3/4-2, only to see Vandeweghe (as she did at the AO) receive medical treatment for heat illness while the still-edgy-from-Saturday's-experiences German complained to the chair umpire about the entire thing. With the rest of the tie suddenly and potentially thrown into chaos if Vandeweghe would suddenly have to stop playing and be finished for the day, the Bannerette regained her footing and reeled off ten straight games against a flummoxed Petko. Then, again just as she did after getting sick in Melbourne and then suddenly surging to defeat Roberta Vinci, Vandewegehe celebrated on court after winning the match while her opponent waited to shake her hand... crossed over the net... stood for seemingly forever a few feet from CoCo, who was too busy to even notice or look her way... then simply gave up and walked away.

In so many ways, for all the good things that happened for the U.S. in this tie, the bull-in-a-china-shop metaphor is stamped all over this entire weekend.


??????#fedcup pic.twitter.com/rFHrLXTlfq

— Alison Riske (@Riske4rewards) February 10, 2017


Meanwhile, Social Media Butterfly Adams still managed to worm her way into far more photos and camera shots (it's funny how the other nation's tennis federation presidents don't routinely appear in all the team photos during Fed Cup week, but it's hard to find ANY of the U.S. squad that Adams DOESN'T find her way into) than someone who is supposed to, you know, have actual work-related things to do on a big weekend for the USTA, should ever find the time for, especially the way things so quickly turned into the familiar sort of needless public relations mess that the USTA so specializes in.



[MVP]




Captain Kathy Rinaldi/USA




[RISERS]




CoCo Vandeweghe/USA and Alison Riske/USA




...come now, did you really think I wouldn't highlight what was a great first weekend (results-wise) in the Rinaldi era of FC tennis for the U.S.? I mean, I've been calling for her to replace Mary Joe Fernandez for a few years, so to actually see things work out so well in words, decisions and actions is quite nice. Rinaldi, even without a Williams, or injured Keys or Stephens, put together a versatile roster with in-form players playing on surfaces that, you know, they've actually won matches on, and got the desired result. Not only that, the players seemed to show great team spirit (so, none of the "who-are-you-again?" moments between teammates that took place under MJF) and expressed a desire to win FOR Rinaldi, rather than in spite of Fernandez and her ham-handed methods of building rosters stacked with players competing on their worst surfaces, with no defined roles and not even a reliable doubles specialist or back-up singles bench to go to should something unforeseen (or even expected, in the real FC world) happen. Granted, MJF finally did put together a pair of good rosters in '16 and showed skillful gameday instinct as far as which player to play when, but it was far too little, too late to pretty-up a woeful record in the eyes of anyone who wasn't already biased in her favor or wasn't paying attention during her eight-year run as captain.

For sure, Rinaldi took a chance on CoCo Vandeweghe (1-3 in FC) being able to constrain her more, shall we say, consternation-inducing traits and LEAD a team. Vandeweghe didn't really NOT create needless controversy and ill feelings in opponents, but she showed heart and put up two wins, and that IS the goal here. Meanwhile, the inclusion of Alison Riske (who had zero FC wins to her credit before her straight sets win over Andrea Petkovic in match #1, which included a 12-10 TB victory) proved to be a brilliant move, setting the stage for a dodgy weekend for the U.S. in every respect EXCEPT for the actual play between the lines and the captain who put the chess pieces into place. Shelby Rogers didn't get into a match until the abbreviated dead rubber double match with Bethanie Mattek-Sands, but it's hard to argue with the ever-improving South Carolinian being a fine addition to the U.S. bench. And not just because we'd missed out on this if she hadn't been there...


#FedCup rookies have to do a speech when making their debut. @Shelby_Rogers_ took it one step further and did a rap! #FreshPrincessOfFedCup pic.twitter.com/ZVqFoJpOFe

— Fed Cup (@FedCup) February 10, 2017


In truth, Rogers may have proven very valuable had Vandeweghe not been able to bounce back from her heat illness as well as she did to close out the tie in match #3.

It's good start. And if Rinaldi can get at least one Williams, or both Madison Keys and Vandeweghe on the roster for April's semifinal against the Czechs on U.S. soil, dare I say it, an upset very well could be in the cards, as the Maidens have rarely played a team that can equal or surpass it as far as power. And, remember, Petra Kvitova will NOT be back in time to play in that tie. Pliskova would likely be able to hold her own and more, but the U.S. depth has a chance to actually be better (shockingly) than that of the defending champs.


===============================================



#USAGER Julia #Goerges has retired from the 2nd rubber against CoCo #Vandeweghe due to a knee injury sustained last night. ???? leads ???? 2-0 pic.twitter.com/peh2OKi2Bs

— Fed Cup (@FedCup) February 12, 2017




[DOWN]




The USTA and Andrea Petkovic/GER


...the Rinaldi era may be off to a good start, but the memorable images of the weekend will include the singing of the banned German anthem in front of a starkly offended German team, an injured Goerges after slipping on a line when neither player should have probably even been on the court in the first place, and Petkovic waiting, and waiting, and waiting for Vandeweghe to show a smidgen of post-match respect and acknowledge that there was actually an opponent on the other side of the net. It's fine to be a little rough around the edges, but professionalism DOES still matter, and surely CoCo would be the first to call out such "offenses" if she was on the wrong end of them.



Well, I suppose the one thing we in the U.S. can at least take a bit of pride in is the fact that there won't be another embarrassing international incident that takes place anytime soon rooted in ignorance and/or a total disregard of a nation's customs, personal regard or simple human decency. What's that? Oh, yeah. Crap.

Meanwhile, though Petkovic had every right to react the way she did on Saturday, no blame should be given to the anthem incident for her sometimes-fumbling performance against Riske, nor her blown lead vs. Vandeweghe on Sunday. At some point, all that's on her, quite like Kristina Mladenovic's blaming of the French federation's uniform snafu for a lost doubles match last summer in Rio actually feeling more like a case of a player who was angry and upset at a loss, first and foremost. Unfortunately, Petkovic has a history of losing her grip in matches over the years, and the same result may have occurred no matter what the "noise" revolving around the weekend may have been. It doesn't mean her offenses and/or issues weren't 100% accurate, but at some point a player needs to find a way to channel that anger in a positive way, rather than turning it inward in a fashion that only hurts herself.


===============================================


Match #3 - CoCo Vandeweghe/USA def. Andrea Petkovic/GER
...3-6/6-2/6-0. Vandeweghe received medical treatmeat for heat illness when Petko led 6-3/4-2. Whether it might be seen as games(wo)manship or not, there doesn't seem to have been any actual rules violated. So be it. Petkovic still can't lose ten straight games and lose that match with the tie on the line. It's that simple.


????'s @CoCoVandey edges Petkovic 3-6, 6-4, 6-0!

Sets #FedCup Semifinal vs defending champs ????! pic.twitter.com/sdvlx6D6nL

— WTA (@WTA) February 12, 2017
===============================================
Belarus def. Netherlands 4-1
[Minsk, BLR / HCI]

...as it turned out, one year after upsetting the Russians in Moscow, it was the Dutch who were the Russians this time around. Heading into the weekend, the prospect of '16 FC revelation Aliaksandra Sasnovich notching a win wasn't a far-out idea, but 18-year old Aryna Sabalenka was a blank slate as far as Fed Cup singles was concerned. Could she be this year's Viktorija Golubic? Well, yes, we soon learned. But what we could never have seen coming was Kiki Bertens' FC nightmare coming to life. After being 15-1 in singles in her NED career, she nearly went 0-2, saving MP vs. Sabalenka in the teen's FC singles debut on Saturday to get her only win of the weekend. Meanwhile, with Arantxa Rus (with as many FC singles wins to her credit as Bertens) on the bench, Captain Paul Haarhuis went with Michaella Krajicek, by now best utilized as a doubles specialist, in TWO singles matches, including with Netherlands' life on the line down 2-1 in match #4 against the big-hitting Sabalenka. Things turned ugly (well, BLR/NED ugly, not USA/GER ugly) on Sunday, as the winning facade built by the Dutch over the last few years crumbled in a trio of straight sets defeats that turned what appeared to be a golden opportunity for a return to the semifinals into a 4-1 blowout that was very nearly a shutout.



[MVP]



Aliaksandra Sasnovich/BLR


...Sasnovich starred for Belarus last year, going 2-0 vs. Canada in a WG II MVP performance, then getting the clinching singles win vs. Russia in the World Group Playoffs. But thinking that she'd crush Bertens 3 & 4 to open Day 2 and snatch away whatever belief the Dutch squad had about a comeback being in the works would have seemed a bridge too far before the weekend. Now, Belarus will play in the nation's first FC semifinal, hosting Switzerland, in whatever form the sometimes-broken-but-never-bowed Swiss squad will take come the spring. And if the team can somehow slip into the final, well, you never know if a certain new mother might just be ready for action come November.


===============================================




[FRESH FACE]




Aryna Sabalenka/BLR


...Sabalenka, ranked #142 in the world, put up a pair of $50K challenger titles last season, but the notion that she might transform into a Belarusian version of Viktorija Golubic (which I threw out there in my FC preview, just in case) was more based on having no idea what to expect from the 18-year old than any sort of gut feeling about her suddenly sprouting wings in Minsk. She didn't QUITE go full-on Golubic, as she only went 1-1. But she put the fear of the Tennis Gods into Bertens on Day 1, nearly winning a shifting-momentum match, serving for the win and holding a MP before falling in three sets. The FC Queen was never the same in the tie after that, and neither was Sabalenka. She took out Michaella Krajicek in straights to seal the upset of the Dutch and officially crown herself a new Fed Cup star.


BELARUS WINS!!! Aryna #Sabalenka defeats #Krajicek 76(5) 64 and ???? is into the #FedCup semifinals for the first time in its history! pic.twitter.com/kTkFmwOsYq

— Fed Cup (@FedCup) February 12, 2017



===============================================




[DOWN]




Kiki Bertens/NED and the Dutch


...the bloom is officially off the rose. The Dutch swept into the semifinals a year ago on a remarkable multi-season run and huge upset of the Russians in Moscow. But they failed to cash in on a 2-1 lead there vs. France, nor close out the deciding doubles after winning the 1st set over Garcia/Mladenovic. This tie makes you wonder if they've yet to recover.

Bertens, while she's at her best on clay, was lucky to escape with even one win. Rus never played in singles. Krajicek probably shouldn't have. Meanwhile, Cindy Burger sat without even a second glance from Captain Haarhuis and watched as Krajicek lost for a second time to seal the Dutch fate. Once Belarus got the favored (in a big change from their run to the semis) Dutch on the run, they simply ran away. The lack of any real virtual punch back in the face of the upstart BLR squad on Sunday will make NED's spring WG Playoff tie one worth watching, just to see if this result really is a sign that the nerve that lifted the Netherlands through the FC ranks has now abandoned the team, from top to bottom.


===============================================


Match #2 - Kiki Bertens/NED def. Aryna Sabalenka/BLR
...3-6/7-6(6)/6-4. Sabalenka lost the battle here, but won the war. The teenager battled back from a 4-1 2nd set deficit to serve for the match at 5-4, then overcame a 5-0 hole in the TB and reached MP at 6-5. Bertens survived there, and won a 6-4 3rd set to extend her career FC record to 16-1. But with their leader made to look mortal, the Dutch never won another set on the weekend, while Sabalenka and the Belarusians didn't lost one.


===============================================






Switzerland def. France 4-1
[Geneva, SUI / HCI]

...this tie was always going to depend on whether or not Kristina Mladenovic could essentially put the entire French effort on her shoulders to make up for an underwomaned roster. But it turned out to be about the heart of the Swiss. First, Timea Bacsinszky, who battled through injured knees to notch two singles victories, then Belinda Bencic, who found a way through her own on-court struggles after an injury-riddled '16 to get her first singles win of the season when the tie was on the line. With one and a half arms tied behind their backs on the road in Geneva, the Pastries were in a tough spot in their first tie without Amelie Mauresmo's guiding hand, while the Swiss, if they can stay healthy, have reason to believe they might just be looking at a golden opportunity to seize their very first FC title nineteen years after Martina Hingis (still a member of the roster) led the nation to its only previous final appearance back in 1998.


This say a lot... ????#SupportTheSwiss ???????????? pic.twitter.com/hE6DZpSlou

— #TimiArmy (@FansBacsinszky) February 12, 2017



Timea Bacsinszky/SUI


...Bacsinszky got the expected match #1 win over Alize Cornet, but it was her match #3 win -- after going down and looking in dire straights in tears when getting medical attention -- over Kiki Mladenovic that was the moment (both on court in their collective soul) that allowed the Swiss to survive. Belinda Bencic's clinching singles victory was huge, but without Bacsinszky's 2-0 singles weekend the prospect of defeating the French would have been (at best) a 50/50 proposition, since Mladenovic would have likely hit the courts again in the deciding doubles. As it turned out, Timea (of course, maybe it was the adrenaline) felt good enough after her win to participate in a "victory lap" once Bencic wrapped up the tie, putting up a dead rubber doubles win alongside fellow Olympic doubles medalist Martina Hingis in celebration of Switzerland's return to the FC semifinals.


===============================================




[COMEBACK]




Belinda Bencic/SUI


...one year ago, Bencic was a new Top 10er. On Monday, she'll drop outside the Top 100 and will be staring at a mountain that she'll have to climb to get back to where she was. She was THE question mark in this tie, as her questionable form made any predictions of what was to come difficult to be confident about. After a straight sets loss to best friend Kristina Mladenovic in match #2, things didn't look good. But Captain Heinz Gunthardt stuck with the 19-year old (rather than go with '16 sudden FC star Viktorija Golubic) against replacement nominee Pauline Parmentier in match #4, with the Swiss one victory away from back-to-back semifinals. Like a superhero with a white cross on her flowing red cape, Bencic turned back the clock and finally resembled the player she once was, and will one day be again. Her 3 & 4 win (her first of the season) over Parmentier sealed the deal in this tie, and will hopefully provide the bridge to a personal comeback over the next few months. The kid still has it. Sunday proved it.


SWITZERLAND WINS!!! @BelindaBencic defeats #Parmentier 63 64 and ???? will travel to ???? in the #FedCup semifinals in April! pic.twitter.com/EPdvtfaWNJ

— Fed Cup (@FedCup) February 12, 2017



===============================================




[DOWN]




France and Alize Cornet/FRA


...the notion of a 2017 French Fed Cup team without Captain Amelie Mauresmo was already worrisome for the 2016 FC runners-up. The subtraction of Caroline Garcia, who announced her decision to focus on her singles career this season, meant that Mauresmo's #1 FC lieutenant & unofficial protege (not to mention Kristina Mladenovic's regular doubles partner) was no longer around to be the #1 (or co-#1, at worst) singles player on the French team, as well. Mauresmo's gameday "gut instinct" moves and ability to get any player (even, remember, the elusive Marion Bartoli after years of contention with the French federation) to represent The Tricolore have been legendary the last few years.

2017 FRA Captain Yannick Noah, whether by choice or circumstance, was operating with his back against the wall from the start. He found himself in the position of needing to include Alize Cornet (already a deplorable 3-13 in her FC singles career before this weekend, and famously the only French player that Pastry Whisperer Mauresmo could never "get straight") in a prominent role for this tie, and a fourth member (Amandine Hesse, not the big-serving Oceane Dodin) wasn't added to the roster until it was nearly Saturday. Dodin might have made the difference in this tie. With her big game likely playing well indoors, the Pastry who battled Garcia in a three-set AO thriller last month would have had a better chance to get the one additional singles win that would have pushed things to the doubles. Instead, she was in Doha, losing her opening qualifying match. As a result of all this, Noah had no "out" or Plan B if Mladenovic couldn't notch two singles wins AND win the deciding doubles (probably with Cornet). Still, it ALMOST worked. When Bacsinszky looked as if she might go down and out with a knee injury in match #3 vs. Mladenovic, which would have given the French two chances to clinch the tie, an escape seemed possible. Then Bacsinszky earned her own legendary Fed Cup status.

If Mauresmo let Noah (or assistant Mary Pierce) in on Cornet's unreliability as a singles chess piece, he ignored it. Her opening match straight sets loss to Bacsinszky sent the Pastries down a dead end path. After an apparently bad morning practice, Cornet (now 3-14 in FC... ouch oh-so-dramatic ouch) was replaced in match #4 by Pauline Parmentier (much like what Mauresmo was forced to do with her after running out of patience) with the tie still in play after Mladenovic failed to go 2-0. Parmentier fell to Belinda Bencic, who hadn't won a set in singles in an official match since October, in straight sets.

If only in this case it HAD been about the shoes...


???? #TeamFranceTennis @FedCup pic.twitter.com/vqkW2m1IOh

— Kristina Mladenovic (@KikiMladenovic) February 10, 2017
===============================================

Match #3 - Timea Bacsinszky/SUI def. Kristina Mladenovic/FRA
...7-6(4)/4-6/7-5. After straining one knee on Saturday, Bacsinszky went down with another knee injury here while leading 3-2 in the 3rd. But she returned to gut out the singles win that the Swiss HAD to have over Mladenovic, shifting the advantage to SUI vs. a French bench player (it turned out to be Parmentier) in match #4. This win could be the difference between a 1st Round exit and the very real possibility of a first-ever Swiss Fed Cup title for what might be the deepest non-Czech, full-participation squad in the semifinals.


===============================================






[WORLD GROUP II]

Russia def. Taiwan 4-1
[Moscow, RUS / HCI]

...faith restored. Well, restored... but not without a few sweaty moments. On Day 1, Ekaterina Makarova was taken to three sets by Lee Ya-hsuan, then Chang Kai-chen blitzed FC newbie Anna Blinkova to knot the tie at 1-1 heading into Sunday. It was THIS CLOSE to almost being a repeat of the "Miracle of Moscow" when the Dutch took a 2-0 lead on Saturday en route to blowing out the heavily-favored Russians in last year's 1st Round. This time around, though, Makarova did what she was supposed to do -- she settled nerves with a straight sets win over Chang in match #3. Captain Anastasia Myskina, who'd gone out on a limb by going with Blinkova on Saturday (only to see it snap off, as she's never had the same sort of FC gut instinct that former-and-future FRA Captain Amelie Mauresmo perfected), then substituted in Saint Petersburg semifinalist Natalia Viklyantseva, and the teenager clinched the tie with a win over Lee in her FC debut to get the Hordettes one spring tie away from returning to the World Group for 2018. Maybe Myskina will even be able to mix-and-match ala the Czechs come then, too, with the likes Daria Kasatkina and/or one or more of the veteran Russians (Kuznetsova, Vesnina), along with another of the NextGen stars that, as long as the Russian federation doesn't alienate itself from the players once again and kick off a new round of FC boycotts, should put the Russians back in the FC title mix for much of the next decade.


The ???? team celebrates its victory in the #FedCup World Group II first round pic.twitter.com/1xUBxHWUCk

— Fed Cup (@FedCup) February 12, 2017




[MVP]




Ekaterina Makarova/RUS


...Makarova hadn't won a Fed Cup singles match since 2014 until her undefeated weekend in Moscow, where she effectively provided the leadership for a three-member strong debuting group of FC Hordettes. One year after witnessing the Russian team's collapse vs. the Dutch, the feeling of "order being restored" (at least for one weekend) is palpable as this result is coupled with the Netherlands' 1st Round blowout loss to Belarus in which a load of Dutch experience didn't amount to a hill of beans in this crazy Fed Cup world.





===============================================




[FRESH FACE]




Natalia Viklyantseva/RUS


...a week after taking out Kasatkina in Saint Petersburg, 19-year old Viklyantseva usurped her would-be position as the Russian closer in Moscow, as well. After Myskina's gamble on Blinkova nearly put the Russians' collective back against the wall on Saturday, her turning the fate of the team over to the big-hitting Viklyantseva proved to be a brilliant decision, as she posted a tie-clinching straight sets win in her FC debut match over Lee Ya-hsuan, who'd starred for Taiwan in last year's promotion into WG II and taken Makarova to three sets in match #1.


RUSSIA WINS!!! @NVikhlyantseva defeats Lee #YaHsuan 61 62 and ???? is through to the World Group play-offs in April! pic.twitter.com/7FdL2IkBP2

— Fed Cup (@FedCup) February 12, 2017



===============================================




[SURPRISE]




Chang Kai-chen, TPE


...26-year old Chang, who has flashed at various times over her career (including a win as the world #132 over then-#1 Dinara Safina in 2009, still the fifth-biggest upset of a reigning #1 in tour history), did so again in match #2, knocking off a debuting 18-year old Anna Blinkova to knot the tie at 1-1. For a bit, it gave the TPE squad hope for another massive upset of the Russians in 1st Round, but her tight 6-4/7-5 loss to Makarova in the opening match on Sunday turned the moment back in the Hordettes' favor. Still, she'll always have Blinkova.


#RUSTPE Chang #KaiChen brings Chinese Taipei level in the World Group II first round clash against Russia with a 63 75 win over #Blinkova! pic.twitter.com/JHpQItSkHj

— Fed Cup (@FedCup) February 11, 2017



===============================================


Match #5 - Blinkova/Kalinskaya (RUS) def. Chan C-W./Hsu C-W. (TPE)
...6-3/7-5. Myskina was pulling so many strings correctly on Sunday that she even got her other two debuting teenagers their first career FC wins in a dead rubber doubles match.


===============================================






Belgium def. Romania 3-1
[Bucharest, ROU / HCI]

...the Romanians kept things close after a disastrous opening to the tie when Monica Niculescu (who was 15-9 in FC singles) fell in straight sets to Kirsten Flipkens (11-19 in career FC singles before this weekend) to get things off to a bad start. But Belgium won a pair of three-setters that went to 7-5 in the 3rd, with three different team members posting wins over three different Romanians. Needless to say, the congratulations and "blame" can be spread like syrup and butter on, well, waffles.





[MVP]




Kirsten Flipkens/BEL


...considering Flipper's less-than-ideal career FC record, her tone-setting 3 & 4 win over Monica Niculescu in match #1 is enough for the 31-year old to earn MVP honors in a tie in which three Belgians notched back-to-back-to-back singles victories. Niculescu was ultimately substituted for in match #3 and only saw the court again in a dead rubber doubles win that prevented the ultimate embarrassment of a home court shutout.


===============================================




[VETERAN]




Yanina Wickmayer/BEL


...Wickmayer entered with a 22-8 FC singles mark, and ultimately won the toughest match, putting down Sorana Cirstea in 3:25 in match #2 to make the mountain that the Swarmettes had to attempt to climb on Sunday oh so much higher, doubling (or more) the pressure on the Romanian squad in front of the Bucharest crowd.


===============================================




[FRESH FACE]




Elise Mertens/BEL


...already a tour singles champ in 2017 (Hobart), Mertens added a Fed Cup chapter to what is already her career year. Taking her turn in match #3 against Irina-Camelia Begu (in for Niculescu), she came back from a set down to win back-to-back 7-5 sets and clinch the tie for Belgium.


===============================================




[DOWN]




Romania


...a few years ago, Romania looked to be deep and talented enough to challenge for and/or win a Fed Cup title by the end of the 2017 season. Well, that's not happening. The deep talent pool is still there, and a year ago the Swarmettes had the Czech Maidens scrambling on Romanian soil, up 2-1 and a with a set lead in the fourth singles match in a 1st Round tie. But that one slipped away, and they lost in the spring to Germany, again at home in Romania. This was the third straight home tie lost for this team after having the Czech dynasty one set away from defeat. Now, after three different players failed to get a singles win vs. Belgium, Romania will have to win a WG II Playoff in the spring just to avoid falling into zone play for 2018. Simona Halep was absent from this tie, as was the returning-from-injury heart of the Romanian effort, Alexandra Dulgheru. But it doesn't make the extent of this loss any more disheartening, and having Ilie Nastase step in as Captain for this tie only to oversee this result gives it all a "slippery slope" feeling that's reminiscent of Serbia's loss in the 2012 FC final, after which that nation had a hard time turning around the backward momentum. It's now official -- the moment has been lost. Totally, and completely. The Swarmettes are elbowing for room along the Cliffs of Simona.


===============================================


Match #2 - Yanina Wickmayer/BEL def. Sorana Cirstea/ROU
...7-6(4)/5-7/7-5. If Cirstea had won this 3:25 battle, might the Romanian crowd and momentum turned this tie in an entirely different direction on Day 2? Maybe. But Romania's Fed Cup history is filled with a lot of if's and but's, isn't it?

Match #3 - Elise Mertens/BEL def. Irina-Camelia Begu/ROU
...3-6/7-5/7-5. Mertens' first win clinches a road tie singles sweep. Mertens has set the bar pretty high, considering this is her first career FC win, hasn't she?


BELGIUM WINS!!! @elise_mertens defeats #Begu 36 75 75 and ???? will advance to the #FedCup World Group play-offs in April! pic.twitter.com/Bl7uB2tM2N

— Fed Cup (@FedCup) February 12, 2017
===============================================

Ukraine def. Australia 3-1
[Kharkiv, UKR / HCI]

...the weekend was a chance for Elina Svitolina to add a patriotic undertone to her climb up the WTA hierarchy, and after a slow start that's just what happened in front of the Ukrainian fans. The emphatic takedown of Australia, fortified with a new generation of players, gives the Aussies yet another Fed Cup headache to ponder, as Ukraine hopes that the Svitolina & Lesia Tsurenko core of this team can continue to post on Fed Cup weekends, while the coming flock of NextGen Ukrainian girls wait impatiently behind the curtain after having already flashed their own court cred with an international junior team title last year, and an AO girls title last month. This could be the start of something.


[MVP]




Elina Svitolina/UKR


...a week after winning career singles title #5 in Taipei City, and weeks/months ahead of possibly becoming the first-ever Top 10 player from Ukraine, Svitolina checked off another box on her career checklist -- holding her nerve under the pressure of a home crowd and closing things out in the name of Ukraine. Sure, she dropped the 1st set against Ash Barty in match #2, but once she got her footing she won 24 of 32 games the rest of the weekend, ending with a 3 & 2 crushing of Dasha Gavrilova to clinch the tie win after just three matches.





===============================================




[RISER]




Lesia Tsurenko/UKR


...Tsurenko always seems to be lost in the shadows when it comes to recognition, not only on tour but now in Ukrainian tennis. Her 2 & 3 win over Dasha Gavrilova in match #1 set the tone for this tie, which Svitolina eventually picked up on after her slow start. But, hey, Lucie Safarova was a "loyal #2" to Petra Kvitova for the Czechs at the start of the Maidens' current run, right? There's nothing wrong with that, and with Svitolina's tour future likely making her unavailable from time to time in Fed Cup over the next year or two, one expects that Tsurenko will get her chances to shine in the CENTER of the spotlight, even if she might be just a little "off-center" of it for this particular tie.


===============================================




[COMEBACK]




Ash Barty/AUS


...with Sam Stosur sitting out this tie, the NextGen FC Aussies got their chance to shine. It didn't happen. But Barty's fire and appreciation of the experience after her brief tennis sabbatical will surely pay dividends down the line. As it was, she won Australia's only set in singles (vs. Svitolina) in her first Fed Cup singles action since 2013, then won a dead rubber doubles with Casey Dellacqua over Nadiia Kichenok/Olga Savchuk (10-8 3rd set TB) to avoid the shutout. It's the duo's first FC win as a pair since Australia reached the 2014 semifinals. Consider it a mini-gift for Dellacqua's 32nd birthday.


??????BIRTHDAY HUG ??????
Happy birthday big sis! I know I annoy you every single day of your life but I wouldn't know what to do without you ?? pic.twitter.com/MC0PNJsep5

— Ash Barty (@ashbar96) February 11, 2017



===============================================




[DOWN]




Dasha Gavrilova/AUS


...few players have been as excited to play Fed Cup for the first time as newly-official Aussie citizen Gavrilova was last year. At some point, though, she has to win a match. Or at least a set. Playing the #1 singles role this weekend, she won just five games in both her singles losses to Tsurenko and Svitolina, making her a combined 0-4 in FC play for Australia, and 0-for-8 in total sets (she lost in singles to Madison Keys in '16, as well as in doubles).


===============================================


Match #5 - Barty/Dellacqua (AUS) def. N.Nichenok/Savchuk (UKR)
...6-2/2-6 [10-8]. When your only highlight is barely squeaking out a dead rubber doubles match over your opponents' bench players, you know you've had a bad weekend. Kenny the Kangaroo didn't get to cheer too often in Kharkiv.


===============================================
Slovakia def. Italy 3-2
[Forli, ITA / RCI]
...before the weekend, it wasn't difficult to believe that the Slovaks, even without Dominika Cibulkova (or second-ranked Slovak Kristina Kucova), would knock off the Italians in Forli. In fact, it should have almost been expected, considering the state of Team Italia in 2017. But whether that line of thinking would have survived the soothsayer knowledge that Jana Cepelova (illness) would be a late scratch on Saturday, and that Anna Karolina Schmiedlova (who replaced Cepelova in match #1) would fail to put up a win, is anyone's guess. It would have been hard to fathom that the SVK team could win on the backs of an inexperienced Rebecca Sramkova and an aging Daniela Hantuchova. But that that's precisely what happened says a great deal about the disintegration of a once proud Fed Cup empire.



[MVP]




Rebecca Sramkova/SVK


...if you pay attention to the ITF circuit, you know the name of Sramkova. Still, it would have been impossible to see her "Golubic moment" coming. A winner of five ITF titles, the #119-ranked 20-year old just last month made her slam MD debut in Melbourne after making her way through qualifying. But she had no Fed Cup or truly pressurized experience to speak of heading into the action in Forli. Although, it should be noted that Sramkova's biggest title came at a $100K challenger last season, so her game has been incrementally improving. It was at that tournament, by the way, where she defeated Italian Martina Trevisan in the final. Trevisan was on Italy's roster for this tie, but it doesn't appear as if her special knowledge did much to help her teammates. With Cepelova out with an illness, Sramkova assumed the key singles role vs. Italy, coming back from a set down in her FC debut to defeat Sara Errani in three sets, then smashing Francesca Schiavone 2 & 4 in match #4 to clinch victory in the tie in front of the Italian crowd.


SLOVAKIA WINS!!! @RebeccaSramkova defeats #Schiavone 62 64 to send ???? into April's #FedCup World Group play-offs! pic.twitter.com/FWfKN9PI1Z

— Fed Cup (@FedCup) February 12, 2017



===============================================




[VETERANS]




Daniela Hantuchova/SVK and Francesca Schiavone/ITA


...what with her ranking slip (#248 last week) and lack of any seeming desire to carry on as a doubles specialist, one would be forgiven for not even realizing that Hantuchova is still an active player in professional tennis. But there she was in Forli, serving a key role for a team that started without its top two and fifth-ranked players, then lost its #3 before the start of play on Saturday. The 33-year old, with the tie knotted at 1-1, was called upon to face an ailing Sara Errani (leg) in the opening match of Day 2. She won 2 & love, shoving the Italian hopes down a deep hole from which they never emerged. Having led the team to its only title fifteen years ago in 2002, Hantuchova is now 32-14 in FC singles and tops nearly every win, appearance and longevity list that Slovak Fed Cup history has to offer.


While Schiavone's weekend turned sour fairly quickly, at least it started well. In what, for the sake of nostalgia before she's even out the door, may turn out to be her final victory for Team Italia, the soon-to-retire 36-year old handled Anna Karolina Schmiedlova 6-3/6-1 to provide what was quite sincerely the one moment of calm in the Italian Fed Cup storm that was the tie in Forli, and likely beyond.


#ITASVK @Schiavone_Fra gives ???? the lead over ???? with a 63 61 win over #Schmiedlova! pic.twitter.com/1nJAPg1BFD

— Fed Cup (@FedCup) February 11, 2017




===============================================




[DOWN]




Italy


...the death of the Italian Fed Cup legacy has been a slow one, but we seem to be just about ready to engrave the headstone with a final date. The latest postmortem recap: losing a home tie, on clay, with two Quartet members on the roster, after holding a 1-0 lead against a nation that was ultimately missing its top three ranked players and was led by a world #119 and #248. After ending Day 1 knotted at 1-1, Italy lost 24 of 30 games in singles on Sunday before "winning" a dead rubber doubles match that was ended after seven games. And once Italy, a three-time FC championship nation between 2006-10, a stretch in which it appeared in four finals in six years before another runner-up year in 2013, falls from even the World Group II level it may be well into the 2020's before it returns. Camila Giorgi looks like she may never play again for Team Italia unless the federation can somehow mend fences with the family (not likely anytime soon, if ever), Schiavone will be retired by this time next season, Roberta Vinci could be soon afterward, and Errani's career arc seems decidedly pointed downward. Karin Knapp is still in action, but will need to join the late-blooming thirtysomething crowd to make much of a difference. Meanwhile, the NextGen crop finally saw two members (Jasmine Paolini & Martina Trevisan) make their first appearances on new Captain Tathiana Garbin's first roster, but neither they nor others appear anywhere close to carrying on the now-lapsed tradition.


===============================================


Match #1 - Francesca Schiavone/ITA def. Anna Karolina Schiedlova/SVK
...6-3/6-1. Oh, Schmiedy. Already battling with her confidence after a horror story year, then called in as a last minute replacement vs. Schiavone, on clay, in Italy? She probably never really had a chance.

Match #2 - Rebecca Sramkova/SVK def. Sara Errani/ITA 2-6/6-3/6-4
Match #4 - Rebecca Sramkova/SVK def. Francesca Schiavone/ITA 6-2/6-4
...welcome to The Sramkova Zone.

#ITASVK @RebeccaSramkova defeats #Errani 26 63 64 on her #FedCup debut to bring ???? level with ???? at the end of day 1's action! pic.twitter.com/ydBROwLFfc

— Fed Cup (@FedCup) February 11, 2017


Match #3 - Daniela Hantuchova/SVK def. Sara Errani/ITA
...6-2/6-0. Anyone who legitimately thought that Hantuchova was going to successfully play a key part in this tie before the weekend should immediately buy a lottery ticket. I mean, RIGHT NOW.

===============================================




[EUROPE/AFRICA I ZONE - Tallinn, EST / HCI]

...in Estonia, one winner of a berth in the WG II Playoffs wasn't a surprise (the loaded Brits, though they had to fight to a nearly bitter end to survive), while one (Serbia) emerged from the shadows of the Europa/Africa zone with a NextGen-filled roster that breathed some long-awaited non-Krunic life into what was at one time a true FC title contender.

The moment when you qualify for the #FedCup World Group II play-offs!

???? will find out who their opponents will be on Tuesday. pic.twitter.com/cKXauCUViZ

— Fed Cup (@FedCup) February 11, 2017
=Promotional Playoffs=
Great Britain def. Croatia 2-1


Serbia def. Poland 2-1

[MVP's]




Heather Watson/GBR & Ivana Jorovic/SRB


...Johanna Konta took on the biggest names in Britain's trek through the Europe/Africa I zone minefield, but it was Watson who managed to go through the week unscathed, notching three Pool play singles victories and a match #1 win in the Promotional Playoff (over Donna Vekic), then formed an impromptu doubles team with Konta (after Laura Robson & Jocelyn Rae had filled the positions during round robin play) to take out Darija Jurak & Ana Konjuh in the deciding doubles to lift GBR into the WG II Playoffs.


Meanwhile, in the somewhat less hectic, but still unpredictable, other side of the Europe/Africa equation, a team full of "Bracelets" (in the spirit of an absent Aleksandra Krunic) proved that the Serbians CAN win. Not only without Good Luck Charm Krunic, but also veteran Jelena Jankovic and retired Ana Ivanovic. The team was led by 19-year old Jorovic, who partnered with Krunic in FC doubles back in '15 (so maybe the Original Bracelet WAS there in spirit). The teenager went 3-0 in Pool play, got a match #1 three-set win over Katarzyna Piter in the Promotional Playoff final vs. Poland, then teamed with Nina Stojanovic in a three-set deciding doubles victory over Piter & Magda Linette.


===============================================




[RISERS]




Johanna Konta/GBR, Anett Kontaveit/EST and Timea Babos/HUN & Hungary


...British #1 Konta did the heavy lifting in Pool play, going 3-0 and putting up wins over fellow team #1's Jelena Ostapenko, Cagla Buyukakcay and Michelle Larcher de Brito before her one misstep -- a 4 & 3 loss to Ana Konjuh in match #2 of the PP vs. Croatia -- nearly cost Team GB a spot in the WG II Playoffs. But Konta & Watson, in their first doubles match of the week, came back from a set down on Saturday to defeat Jurak/Konuh in the deciding doubles and preserve new Captain Anne Keothavong's first win at the helm of the British FC ship.

Host nation Estonia's efforts were buoyed by the exploits of Kontaveit. The 21-year old went 3-0 in Pool play in singles, as well as 2-1 in doubles. Her one defeat, in the deciding doubles vs. Serbia with 16-year old Maileen Nuudi by her side, was just a 7-5 3rd set loss from allowing the crowd to get the chance to see Estonia facing off with Poland for a berth in the WG II Playoffs. Kontaveit recently won a $60K challenger title in France, defeating, of all people, Ivana Jorovic in the final... a match-up that incidentally failed to materialize in singles during the SRB/EST round robin tie, as Kontaveit defeated Nina Stojanovic, while Jorovic knocked off Valeria Gorlats.



Hungary ultimately finished in 5th place in Europe/Africa I, but the foundation for a nice Fed Cup team was apparent. Babos went 2-0 in Pool play, including putting up a win over Ana Konjuh. Meanwhile, 18-year old Dalma Galfi posted her first career FC singles victory, and the team came within a deciding doubles match vs. Croatia (Galfi/Konjuh lost to Jurak/Konjuh) from advancing to the Promotional Playoff vs. the Brits.


===============================================




[COMEBACK]




Laura Robson/GBR


...the 23-year old Brit, still not fully back from the wrist injury that sidetracked her promising career, posted three doubles wins in Pool play alongside Jocelyn Rae, her first Fed Cup victories since 2013. Robson came into the week ranked at #211 in singles.


===============================================




[FRESH FACES]




Jelena Ostapenko/LAT, Donna Vekic/CRO and Barbara Haas/AUT


...Ostapenko, 19, has followed up her tough loss to Karolina Pliskova in Melbourne with her maiden tour doubles title in Saint Petersburg, and now a good week of Fed Cup results. In Tallinn, she went 2-1 in singles, defeating Cagla Buyukakcay in three sets and losing only to Johanna Konta, as well as going 2-0 in doubles.

Coming off a qualifying loss that turned into a lucky loser singles win over Ostapenko in Saint Petersburg, 20-year old Vekic proved to be a good #2 to Konjuh on the Croatian team. She went 2-0 in Pool play, defeating Dalma Galfi and losing only to Heather Watson in the Promotional Playoff.

Haas, at 19, is already the lead player on the (admittedly thin) Austrian team. She went 2-0 in Pool play, putting up wins over Magda Linette (of eventual Pool A winner Poland) and Sofia Shapatava (GEO), then notched another on Saturday to lock Austria in with a 7th place finish in Europe/Africa I.


===============================================




[DOUBLES]




Ivana Jorovic/Nina Stojanovic (SRB)


...the pairing of Jorovic/Stojanovic proved to be the Bracelet-inspired, win-producing good luck charm that the Serbian team so desperately needed. Their deciding doubles win over Estonia was ultimately the difference between Serbia playing in the Promotional Playoff or fighting it out for 5th or 6th place in the zone. Then, in the PP final, the duo came together again to defeat Magda Linette and Katarzyna Piter in three-set, come-from-behind fashion to lift Serbia into the WG II Playoffs without any on-court help from the players that once made the 2012 FC finalists a team to fear.


===============================================




[DOWN]




Poland w/o Aga


...try as they might, the Poles are just not able to generate much success without the help of Polish Tennis Goddess Aga Radwanska, who pretty much put the entire team on her back while putting up a record 42 wins in her FC career. The likes of Magda Linette, Katarzyna Piter, Paula Kania and Magdalena Frech did their level best to get Poland into the WG II Playoffs, finding their way into the Promotional Playoff and even taking the 1st set of the deciding doubles vs. Serbia. But it wasn't meant to be. Fresh-blooded teenybopper reinforcements (such as Iga Swiatek and Maja Chwalinska) ARE on the way, inspired by the career of Radwanska, but it might be years before they could have any real impact on Poland's FC future. Such is the plight of a tennis nation that experiences its first real brush with success in the sport. It takes a while before the national fruits of a groundbreaker's labor make their way to the plate.


===============================================


Europe/Africa I PP Match #3 - Konta/Watson (GBR) def. Jurak/Konjuh (CRO)
...4-6/6-4/6-3. First the Brits scraped their way through a tussle to advance on Saturday...


And celebrate! The moment the Aegon GB @FedCup Team reached the World Group 2 Play-Offs #BackTheBrits ???????????????? pic.twitter.com/BYI5HDIFLa

— British Tennis (@BritishTennis) February 11, 2017
F*** YEAH!!!!! https://t.co/OFZuSX7qXN

— Heather Watson (@HeatherWatson92) February 11, 2017


Europe/Africa I PP Match #3 - Jorovic/Stojanovic (SRB) def. Linette/Piter (POL)
...4-6/6-4/6-1. Then a few hours hours, the Serbs did the same thing. Nearly by the exact same scoreline.


???? wins! A doubles victory for Jorovic/Stojanovic seals the tie for Serbia and secures their spot in the #FedCup WGII play-offs! pic.twitter.com/3juikqVB3q

— Fed Cup (@FedCup) February 11, 2017
===============================================
[ASIA/OCEANIA I ZONE - Astana, KAZ / HCI]


...in Astana, the Kazakhs became the only host nation to advance out of zone play to the WG II Playoffs this spring. Finally living up to its longtime advance billing, led by a trio of Moscow-born transplants, KAZ was aided by some well thought out decisions by Captain Dias Doskarayev regarding replacing a longstanding KAZ team member with a checkered FC singles past (another Shvedova/Kumkhum match was wisely avoided) and assigning her a more manageable role (doubles, yes!), and inserting the best player the nation has to offer (Saint Petersburg finalist Yulia Putintseva) into the lineup in a few key spots. It was all necessary, too, as the runner-up Japanese team with Naomi Osaka looking for all the world to be a FC star in the making, was seemingly loaded for bear, riding a 10-0 week-long wave until the Kazakhs swiped the final two matches in the Promotional Playoff to grab Asia/Oceania I's lone playoff berth.


=Promotional Playoff=






Kazakhstan def. Japan 2-1

[MVP]




Galina Voskoboeva/KAZ


...the 32-year old, who returned one year ago this week from a 22-month rehab of various foot injuries, turned out the be the most consistent presence on the Kazakh team. Yulia Putintseva was called in twice to win important singles matches, but Voskoboeva (who has been ranked as high as #42 in the past) contributed with a 2-0 Pool play record in singles, as well as teaming with Yaroslava Shvedova in the deciding doubles to win a key Pool A tie vs. South Korea. In the PP final, Voskoboeva lost to Naomi Osaka, but she did manage to push her to three sets, then turned around a few hours later and joined up with Shvedova again to win a deciding doubles match, defeating Aoyama/Hozumi 6-3/7-6(2) to push Kazakhstan through to the WG II Playoffs in front of a home crowd.





===============================================




[RISERS]




Yulia Putintseva/KAZ, and Naomi Osaka/JPN & Japan's FC future


...in off her great week in Russia, Putintseva only played two matches. But they were important ones. Against Thailand, she subbed for Shvedova in match #2 and took out the vet's FC nemesis, Luksika Kumkhum, 6-1/6-3, to clinch the 2-0 victory for the KAZ squad. In the Promotional Playoff, after Galina Voskoboeva lost match #1 to Osaka, Putintseva stepped in and defeated Misaki Doi to keep WG II Playoff hopes live, winning the 1st set in a TB and then closing things out with a 6-2 2nd. With her tour-level wins factored in, Putintseva is 6-1 over the last two weeks.



In her FC debut, 19-year old Osaka put up a spotless 4-0 singles mark in Astana and almost led the Japanese out of zone play. She will soon, and could very well one day play a Bertens-like role for Japan, taking on (and out) the #1 & #2 singles players for competing nations, and watching as Japan's strong doubles players come aboard and close out quite a few winning ties as Japan gradually climbs the FC ladder.





===============================================




[SURPRISE]




Jang Su-Jeong/KOR


...the 21-year old was the star of South Korea's fourth place finish in Asia/Oceania I. Ranked #141 (she's raised her season-ending ranking in each of the last five years), Jang has mostly been an ITF circuit contender, winning six of fifteen career challenger singles finals (though she's gone just 1-7 since mid-2015). But in Astana, she nearly upset the Kazakhs' hopes right out of the gates, knocking off Yaroslava Shvedova in Pool play and forcing KAZ to win a deciding doubles match. If the result had been different, it would have been South Korea playing Japan in the PP rather than Kazakhstan. Overall, Jang went 2-0 in Pool play, also notching a good win over Luksika Kumkhum.


===============================================




[DOUBLES]




Yaroslava Shvedova/Galina Voskoboeva (KAZ) and Shuko Aoyama/Eri Hozumi (JPN)


...Shvedova, even while she entered the week with the most singles wins in Kazakhstan's FC history, has a personal history of being on the wrong end of singles upsets in team play. Luksika Kumkhum has been a particular pain in her side, getting wins over Shvedova in FC zone action in both 2013 and 2014 (when she also took her down in doubles), as well as in a 2013 WTA 125 Series match-up. In Astana, #46 Shvedova showed signs of another collapse in KAZ's round robin tie, losing to #141 Jang Su-Jeong in match #2 vs. South Korea and putting the host nation's WG II Playoff hopes in jeopardy. But Shvedova teamed with Voskoboeva, the nation's other all-time FC win leader, to clean up the mess by defeating Han Na-Lae/Kim Na Ri to win 2-1, then the duo later joined forces again to do the same in the PP final against Japan, defeating the previously undefeated-for-the-week duo of Shuko Aoyama/Eri Hozumi in straight sets to clinch the victory that awarded KAZ the Asia/Oceania I berth in this spring's WG II Playoffs.

Speaking of Aoyama/Hozumi, that duo went 3-0 in Pool play, and had Japan's WG II PO berth on their rackets going into match #3 of the Promotional Playoff vs. Kazakhstan. Their loss to Shvedova/Voskoboeva will now serve to delay Naomi Osaka's World Group debut by at least another year.


===============================================



Shvedova lost to who? pic.twitter.com/bVU2scmN2x

— Peter Pan (@i_am_peterpan_) February 8, 2017


Asia/Oceania I Pool A rr - Jang Su-Jeong/KOR def. Yaroslava Shvedova/KAZ 7-5/6-2
Asia/Oceania I PP Match #3 - Shvedova/Voskoboeva (KAZ) def. Aoyama/Hozumi (JPN) 6-3/7-6(2)
...this time around, Shvedova's Fed Cup odyssey, after a typically rocky start, had a happy ending.

Asia/Oceania I Pool A rr - Yulia Putintseva/KAZ def. Luksika Kumkhum/THA 6-1/6-3
Asia/Oceania I PP Match #2 - Yulia Putintseva/KAZ def. Misaki Doi/JPN 7-6(4)/6-2
...of course, it helps to have a Putintseva in your back pocket when times get tough.

Asia/Oceania I Pool B rr - Misaki Doi/JPN def. Zhu Lin/CHN
...7-6(4)/7-6(11). Japan may have come up short in the attempt to advance, but the week was still good news for Doi. She got off to a horrible start to 2017, but her 3-0 Pool play mark (which included this hard-won victory over Zhu) before her loss to Putintseva means she's turned around her 1-3 start to '17 into a slide-stopping 5-2 stretch in recent weeks.


===============================================






[AMERICAS I ZONE - Metepec, MEX / HCO]
Terrific teens go undefeated & send Canada to the #FedCup World Group II playoffs in April: https://t.co/l7aAmph0gP #GoCanada pic.twitter.com/Bm4AjjapGG

— Tennis Canada (@TennisCanada) February 11, 2017


...the Americas' spot in the WG II playoffs went to Canada, which swept through the week without dropping a tie, led by a band of teenagers -- 16-year old Bianca Andreescu (above) and just-turned-18 year olds Katherine Sebov & Charlotte Robillard-Millette -- who combined to win ten of eleven matches and post a Promotion Playoff shutout of an upstart Chilean squad which slipped into the final on the strength of a tie-breaking edge Day 1 win over Argentina and last day victory over Brazil.


=Promotional Playoff=






Canada def. Chile 2-0

[MVP]




Bianca Andreescu/CAN


...Andreescu blew a lead vs. Rebeka Masarova in the Australian Open girls semifinals two weeks ago, but rebounded to take the junior doubles in Melbourne. The teenager's impressive bounce back continued in Mexico, where as one of the youngest players in the Week 6 FC mix she went undefeated (4-0/2-0), putting up victories over Veronica Cepede Royg and Andrea Gamiz, and notched the clinching win (1 & 3) in the PP over Daniela Seguel. Andreescu dropped just fourteen total games in her four singles matches in Metepec.


===============================================




[RISERS]




Daniela Seguel/CHI, Nadia Podoroska/ARG and Canada


...Seguel, 24, emerged as a Fed Cup star for Chile, going 3-1 in singles Pool play to keep the nation's hopes alive, including getting THE key singles wins against Argentina (def. Catalina Pella) and Brazil (def. two-time WTA singles champ Teliana Pereira) to send things to the deciding doubles. In both cases, Seguel then joined forces with teenage teammate Barbara Gatica in doubles to lift the squad into the Promotional Playoff. Unfortunately for her, her magic touch ended there, as she could manage just four games vs. Bianca Andreescu in her attempt to knot the tie and send things again to a deciding doubles clash.

Podoroska, who turned 20 on Saturday, is Argentina's best player, and it showed last week. She went 4-0 in Pool play singles, putting up wins over Michelle Larcher de Brito, Gabriela Ce and Giuliana Olmos. But it was her deciding doubles teaming with veteran Maria Irigoyen (who went 3-0 in other WD during the week) on Day 1 vs. Chile that ultimately sunk the ARG team's entire effort. The duo's inability to take either the 2nd or 3rd set TB handed Chile a tie-breaker advantage should the two nations be knotted in the standings at the end of the week. As it turned out, that's just what happened when Chile won a 2-1 Friday tie over Brazil to claim the last remaining Promotional Playoff final berth.

Hey, who needs Genie Bouchard? Or Aleksandra Wozniak? Or Francoise Abanda? The teenybopper corps rose to the occasion for the Canadians, highlighting the sneaky depth that has developed (in boys AND girls juniors) over the last few years in the wake of the big tour successes of Bouchard and Milos Raonic. After having this nation's FC outings be, essentially, pointless (or, when Bouchard has actually been involved, soul-crushing) endeavors for, well, pretty much forever, Captain Sylvain Bruneau suddenly has a tight-knit foundation on which to build something intriguing over the next few years.


===============================================




[FRESH FACE]




Katherine Sebov/CAN


...also 18, Sebov went 3-0/1-0 for the week, getting a nice pool play win over Montserrat Gonzalez and then setting the table for Andreescu in the Promotional Playoff vs. Chile with a match #1 win over fellow teen Barbara Gatica. Sebov lost just thirteen games in her three singles matches.

===============================================




[SURPRISE]




Chile


...the Chileans' Day 1 win over Argentina, via a three-set deciding doubles match that saw Gatica/Seguel take back-to-back tie-breaks to get the win, ultimately provided the head-to-head edge that allowed the squad to advance to the Promotional Playoff final over the Argentines, though both teams put up 3-1 marks in Pool play and Argentina had an overall slightly better record (winning 8 of 12 matches, while Chile won just seven).


===============================================




[JUNIOR STARS]




Bianca Andreescu/Charlotte Robillard-Millette, CAN


...the best friends and teammates, who combined to win both the first pro doubles title for both last August in a $25K challenger in Gatineau (Andreescu also took the singles for her maiden singles crown) shared yet another experience in Mexico, going 2-0 as a doubles duo in Pool play during Canada's banner week (well) south of the border.


. @Bandreescu_ and @Charobillardmi celebrate ???? earning a spot in April's #FedCup World Group II play-offs #PhotoOfTheDay pic.twitter.com/8aU7r9AnAJ

— Fed Cup (@FedCup) February 11, 2017



===============================================




[DOUBLES]




Barbara Gatica/Daniela Seguel, CHI


...the pair donned capes in Metepec and swooped in to rescue the Chilean team on more than one occasion. 16-year old Gatica and Seguel (24) went 4-0, winning three deciding doubles matches in pool play, including the victory on Friday over Brazil that clinched Chile's spot in the Americas Promotional Playoff. The duo never got the chance to play the role of heroes in the final, though, as they both lost their singles matches in straight sets in Canada's 2-0 win.


===============================================




[DOWN]




Brazil & Argentina


...the two South American nations that SHOULD be the most accomplished of the lot continue to slide down the slippery Fed Cup poll. But at least the Argentines can point to a "near-miss" week.

You'd think that the nation that produced the great Maria Bueno would have had SOME women's tennis success over the last few decades (or four). When the Rio Olympics were on the horizon, things started to look up for Brazil. Teliana Pereira even won a pair of tour singles titles. But the Olympics are no longer a carrot, and hoped-for team workhorse Pereira's results have dried up. Neither Paula Cristina Goncalves nor Beatriz Haddad, who are actually the current highest-ranked Brazilians, were the Mexico this week. But, still, a 1-3 Pool play record is more than disappointing. On Friday, with at least something to play for, Brazil had the chance to prevent Chile from winning the "B" Pool, and even led 1-0. But Periera failed on two tries to close out the win, falling to Daniela Seguel in singles, then losing again (w/ Gabreila Ce) in a deciding doubles match against Seguel & Barbara Gatica.

Argentina was actually the best nation in Pool B play during the week, going 8-4 and seeing Nadia Podoroska put up a 4-0 mark in singles. But a 2-1 Day 1 loss (after dropping back-to-back TB in the doubles) to Chile ultimately proved to be the team's undoing, as the Chileans slipped into the PP final via a head-to-head tie-breaker as a result of the Monday win. Having missed out on the final, Argentina sat the top singles players on the roster on Saturday and ended up also losing the 5th/6th place tie against Paraguay by a 2-0 score.


===============================================


Americas I Pool B rr - Gatica/Seguel (CHI) def. Irigoyen/Podoroska (ITA) 4-6/7-6(4)/7-6(6)
Americas I Pool B rr - Gatica/Seguel (CHI) def. Ce/Pereira (BRA) 7-6(3)/0-6/6-1
...the Chileans' big wins at the start and end of Pool play, claiming the ties that sent the squad to the Americas final.


Great win for Chile against Brazil in #FedCup Americas I. The Chileans play Canada tomorrow for a place in April's World Group II play-offs pic.twitter.com/crR2EoeePP

— Fed Cup (@FedCup) February 10, 2017
===============================================




**OVERALL FED CUP TITLES**


17...United States
6...Australia
5...Czech Republic
5...Czechoslovakia
5...Spain
4...Italy
4...Russia
2...France
2...West Germany/Germany
1...Belgium
1...Slovakia
1...South Africa


[Finals since 2010]


5...Czech Republic (5-0)
3...Russia (0-3)
2...Italy (2-0)
1...France (0-1)
1...Germany (0-1)
1...Serbia (0-1)
1...United States (0-1)



=2017 Semifinals (April)=


Czech Republic at United States
Switzerland at Belarus


=World Group I Playoff Teams (April)=


Belgium
France
Germany
Netherlands
Russia
Slovakia
Spain
Ukraine


=World Group II Playoff Teams (April)=


Australia
Canada
Great Britain
Italy
Kazakhstan
Romania
Serbia
Taiwan




ITF PLAYER:

Jamie Loeb/USA


...the former NCAA champ lifted her career ITF challenger final record to 7-0 with a win over #4-seeded Tamara Zidansek in the $60K event in Launceston, Australia. It's her biggest career title. Loeb posted additional wins over #1-seed Han Xinyun and Asia Muhammad on the week.


Glad to bring back a title down under! Now time for this long trek home. Aussie and Tassie it's been real ??? pic.twitter.com/pu1G2zjXmr

— Jamie Loeb (@jloeb308) February 12, 2017



===============================================




JUNIOR STAR:

Whitney Osuigwe/USA


...for the second week in a row, the 14-year old Bannerette has posted a win in a Grade 1 junior event. A week ago, Osuigwe won the Asuncion Bowl in Paraguay, and she followed up with title run in the Banana Bowl in Brazail. Seeded #11, the #50-ranked junior extended her winning streak to ten matches with victories over three seeded girls, including #1 Emily Appleton in a 7-5/6-4 final. Osuigwe's string of success extends back to the final month of the '16 season, when she also reached the semifinals of the Grade A Orange Bowl, notching a win over would-be Australian Open girls champ Marta Kostyuk.

And, of course, great logo...


===============================================

1. Doha Q1 - Evgeniya Rodina def. Oceane Dodin
...7-5/4-6/6-1. Well, look at that... Dodin ultimately DID have most of her weekend free, after all. Darn (sacré bleu?).


===============================================


2. $15K Edgbaston Final - Manon Arcangioli def. Panna Udvardy
...7-6(4)/6-1. The 22-year old Pastry win her fifth career title, but the note here is that 18-year old Udvardy -- who put up wins here vs. Katie Swan and Jodi Anna Burrage -- is likely another piece to be added at a future date to the worth-keeping-an-eye-on Hungarian Fed Cup team.


===============================================





Doha Q2 - Madison Brengle def. KRISTYNA PLISKOVA
...4-6/6-1/6-3. Brengle is great vs. sisters in 2017. Kristyna had knocked off AO Round of 16er Mona Barthel in the first Q-round.
...6-4/6-2.


===============================================







Spot the Dasha
#UKRAUS Even after a disappointing week, @Daria_gav still found time to have some fun with the ball kids! pic.twitter.com/fW6sbdP77Z

— Fed Cup (@FedCup) February 12, 2017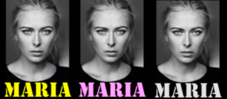 Home sweet home @IMGAcademy pic.twitter.com/mfvj3Kc9M3

— Maria Sharapova (@MariaSharapova) February 10, 2017





DOHA, QATAR (Premier/Hard Outdoor)


16 Singles Final: Suarez-Navarro d. Ostapenko
16 Doubles Final: Chan/Chan d. Errani/Suarez-Navarro
17 Top Seeds: Kerber/Ka.Pliskova
=============================


=SF=


#1 Kerber d. #4 A.Radwanska
#2 Ka.Pliskova d. #3 Cibulkova


=FINAL=


#2 Ka.Pliskova d. #1 Kerber

...I hate picking all four top seeds here, but a week after Fed Cup who knows what will actually happen here.



Later this week: A remembrance of the original "Match of the Century."




All for now.