Wk.16- Shake It Up (Scrambled Backspin & Eggs)

**2008 SINGLES FINAL**


3...Maria Sharapova (3-0)
3...SERENA WILLIAMS (3-0)
3...VERA ZVONAREVA (0-2 + L)
3...Svetlana Kuznetsova (0-3)



**MOST SINGLES TITLES - last 2 seasons**




(2007/2008)


12...Justine Henin (10/2)
5...SERENA WILLIAMS (2/3)
5...Anna Chakvetadze (4/1)
4...Maria Sharapova (1/3)
4...Ana Ivanovic (3/1)
4...Lindsay Davenport (2/2)
4...Jelena Jankovic (4/0)



**2008 TIER I CHAMPIONS**


Doha - Maria Sharapova, Peschke/Stubbs
Indian Wells - Ana Ivanovic, Safina/Vesnina
Miami - Serena Williams, Srebotnik/Sugiyama
Charleston - Serena Williams, Srebotnik/Sugiyama



**DEFEATED TOP SEED/DEFENDING CHAMPION, BUT DIDN'T WIN TITLE**


Memphis - Petra Kvitova (1r-V.Williams), 2nd
Dubai - Francesca Schiavone (QF-Henin), SF
Charleston - Vera Zvonareva (QF-Jankovic), RU



**THREE CAREER WTA SINGLES TITLES - active**




(most recent)


Marion Bartoli, FRA (2006)
Elena Bovina, RUS (2004)
Daniela Hantuchova, SVK (2007)
MARIA KIRILENKO, RUS (2008)
Michaella Krajicek, NED (2006)
Elena Likhovtseva, RUS (2004)
Emilie Loit, FRA (2007)
Shahar Peer, ISR (2006)
Virginia Ruano-Pascual, ESP (2003)
Lucie Safarova, CZE (2006)
Iroda Tulyaganova, UZB (2001)
Zheng Jie, CHN (2006)



**SERENA vs. SHARAPOVA**


2004 Mia 4th -

Williams 6-4/6-3


2004 Wimb F -

Sharapova 6-1/6-4


2004 WTA Chsp F -

Sharapova 4-6/6-2/6-4


2005 Aust SF -

Williams 2-6/7-5/8-6


2007 Aust F -

Williams 6-1/6-2


2007 Mia 4th -

Williams 6-1/6-1


2008 Charleston QF -

Williams 7-5/4-6/6-1

==SF==
Russia def. USA 5-0
China def. Spain 5-0


=World Group Playoffs=


Italy def. Ukraine 3-2
France def. Japan 4-1
Argentina def. Germany 3-2
Czech Republic def. Israel 3-2


=World Group II Playoffs=


Belgium def. Colombia 4-1
Austria def. Switzerland 3-2
Slovakia def. Uzbekistan 4-1
Serbia def. Croatia 5-0




All for now.


AP PHOTO/ALICE KEENEY
"I'm not even reaching my peak yet. I think if I am healthy and I'm playing at my best, it's hard to beat me."

-

Serena Williams


Sometimes a quote simply hits the truth right square on the head, you know?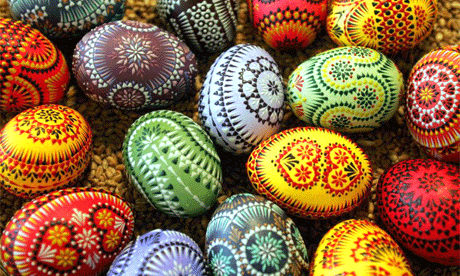 1. Chas QF - S.Williams def. Sharapova
....7-5/4-6/6-1. Sharapova failed to convert a set point in the 1st, and lived to regret it. Serena has a way of doing that to opponents..


=============================


2. Chas F - S.Williams d. Zvonareva
....6-4/3-6/6-3. Hopefully, the mental cracks that Zvonareva showed in the 3rd set won't develop into a deadly crevasse that will jeopardize her clay season, and she'll build on this result instead. We don't need to read stories about giant pieces of the Zvonareva glacier breaking off and drifting away this spring and summer.


=============================


3. Est F - Kirilenko d. Benesova
....6-4/6-2. It's weeks like this -- as was the case late last fall during her extended run of great results in Asia -- that make what Kirilenko accomplishes (or fails to accomplish, to be more accurate) the rest of the season all the more perplexing.


=============================


4. Chas 1st - A.Radwanska d. Domachowska
....6-4/4-6/6-3. Ah, the Battle of Poland that we've waited for the last couple of seasons. But it says much about Domachowska's oft-spotty results that it came in the 1st Round rather than in the tour's first all-Polish final.


=============================


5. Chas 2nd - Cirstea d. Chakvetadze
....6-2/1-6/6-2. Since winning in Paris in Week 6, The Doll has produced one QF result along with three 2nd Round and two 3rd Round exits.


=============================


6. Chas 3rd - S.Williams d. Srebotnik
....4-6/6-4/6-3. The Slovenian has mastered the art of pushing top players to the edge in '08. First it was Henin a while back in Dubai, and this time it was Williams, who injured her ankle during the match. Unfortunately, Srebotnik hasn't yet figured out a way to put away one of those matches.


=============================


7. Est 2nd - Benesova d. Pennetta
....6-2/6-2. Does anyone lose more early round match in low-tiered events in which she's the top seed than Pennetta?


=============================


8. Palm Beach Gardens $25K F - Soledad Esperson d. Sesil Karatantcheva
....6-4/6-1. Esperson gets her second ITF title in recent weeks, and Sesil loses in yet another final.


=============================


9. Chas Doub F - Srebotnik/Sugiyama d. Gallovits/Govortsova
....6-2/6-2. Srebotnik/Sugiyama add another Tier I crown to their Miami title.


=============================


10. Chas 3rd - Schnyder d. A.Radwanska
....6-3/6-2. This is the type of match between two frustrating players with oddball stylings that will make your brain hurt just thinking about it.


Editing Note:
Yes, this edition is another Backspin "gimmick" meant to make a single week on the WTA schedule stand out for all the wrong reasons. Not wanting to repeat last year's "Scrambled Backspin" edition, "Scrambled Backspin & Eggs" seemed to strike the fancy at the last moment. Sheesh. Alas, I'm sorry to say I doubt that this will be the last three-ring circus hoisted upon everyone by Your Friendly Neighborhood Backspinner.
*WEEK 16 CHAMPIONS*

CHARLESTON, SC USA (I-GCO)
S: Serena Williams def. Vera Zvonareva 6-4/3-6/6-3
D: Srebotnik/Sugiyama d. Gallovits/Govortsova


ESTORIL, PORTUGAL (IV-RCO)
S: Maria Kirilenko def. Iveta Benesova 6-4/6-2
D: Kirilenko/Pennetta d. Jugic-Salkic/Senoglu




PLAYER OF THE WEEK: Serena Williams, USA
.... Serena's first clay court title since 2002 gives her fifteen straight wins during her three-for-three sweep through her last three tour events. In Charleston, she coped with an injured ankle and frustration with her own play at times, but also pulled out a 128 mph serve, claimed a second Tier I on the season and became the first player to win three titles in 2008. Make no mistake, her actions in recent weeks surely look like those of a player ready to do some great things by the end of the summer. Of course, being that it's Serena, we'll have to wait and see.


=============================


RISERS: Vera Zvonareva, RUS & Agnes Szavay, HUN
....Zvonareva's hoped-for spring/summer climb officially began in Charleston with a run to the final that included wins over Marion Bartoli, defending champ Jelena Jankovic and Elena Dementieva. Her second '08 Tier I RU highlights a string of results that have been consistent (2 RU, 1 SF, 2 QF), but not spectacular. But will her own mental makeup allow her to bust down that final door on her way to the Top 10? Meanwhile, Szavay's spring scramble (get it? Scramble? Nevermind.) is well underway. Building off her Amelia Island QF, the Valkyrie's revenge-soaked QF run in Charleston resulted in wins over two players (Yuliana Fedak & Ai Sugiyama) who'd beaten her earlier this season and another (Dinara Safina) who hadn't. Up to #13, Szavay is finally beginning to build something of a protective walls against all the points she's going to have to defend in North American in the late summer.


=============================


SURPRISES: Maria Kirilenko, RUS & Iveta Benesova, CZE




AFP/JOAO CORTESAO


....Kirilenko strutted her stuff ON the court in Estoril, sweeping the singles and doubles and notching wins over Tathiana Garbin, Klara Zakopalova and Benesova along the way. Before she won this her third career title, she'd failed to advance past the 2nd in any of her seven events other than the Australian Open (4th Round) and was just 6-7 on the year. Young Maidens Vaidisova and Safarova haven't made great strides in '08, but the same can't be said for veteran Czech Benesova. She hasn't won a tour title since '04, but her recent ITF success carried over to Estoril as the world #132 became the lowest-ranked WTA finalist thus far this season after wins over Flavia Pennetta, Camille Pin and Maret Ani.


=============================


VETERANS: Katarina Srebotnik/Ai Sugiyama, SLO/JPN & Elena Dementieva, RUS


.....if might not be long before Srebotnik/Sugiyama supplant Black/Huber as the world's #1 doubles team. The #2 & #3-ranked doubles players made it back-to-back Tier I crowns this weekend in Charleston just two weeks after claiming Miami. Meanwhile, Punch-Sober simply will not go down for the count. She popped back up this past week with a SF run in Charleston and wins over Victoria Azarenka and Patty Schnyder.


=============================


FRESH FACES: Alize Cornet, FRA & The Romanians (Sorana Cirstea & Edina Gallovits)
....so far, Cornet has been the Pastry with the most in '08. Her Charleston SF gives her three SF-or-better results in the last four events, and wins over the likes of Michaella Krajicek, Sara Errani, Sorana Cirstea and Agnes Szavay (not to mention her extending of Serena to a 7-5 1st in the SF) speaks well for her chances on the upcoming EuroClay section of the schedule. And, as predicted, the Romanians are already making noise on the clay. Cirstea knocked out both Vania King and Anna Chakvetadze in Charleston, while Gallovits eliminated Meghann Shaughnessy and pushed Agnieszka Radwanksa to 7-5 in the 3rd set. Then, in doubles, Gallovits and last minute partner Olga Govortsova (she's from Belarus, so don't get ahead of yourself) managed to knock out two of the top three seeded teams before losing to Srebotnik/Sugiyama in the final.


=============================


DOWN: USA Fed Cup Team (why wait a week when it's already a foregone conclusion now?)
....No Venus (medical absence). No Serena (taking care of Serena business). No Lindsay (injured, or sick... or who really knows for sure?). Not even any surprise 1st round heroine Ashley (injured). So for this coming weekend's FC semifinals, the USA puts up Liezel Huber, Vania King, Madison Brengle and Ahsha Rolle. Oh, if only Huber could convince the organizers to let every match be doubles... then the USA might be able to scrape out one point in the "battle" with Russia. Alas, the Hordette team of Kuznetsova, Chakvetadze, Safina and Vesnina will likely wipe the court with the "fresh faces," as coach Zina Garrison called the team. This is sort of like starting the rookie QB in the Super Bowl to get him some playing time. Barring an upset of monumental proportions, an actual forfeit (rather than this simulated one) might have been a bit prettier.


=============================


ITF PLAYER: Stephanie Cohen Aloro, FRA
....Cornet aside, the Pastries might not be burning up the WTA tour at the moment. But SCA managed to grab a $100K event in Saint Malo this weekend with wins over Renata Voracova, Yulia Fedossova and (in the final) Jelena Kostanic-Tosic.





Tous pour maintenant. (Psst...blame the rainy spring doldrums for all this.)