Wimbledon Preview: "CSI: London SW19"
Wimbledon 2012 marks a return to the scene of the crime. Many scenes, actually.


One year ago, the rejuvenation of the WTA -- no matter what the last British woman to win at SW19 thinks -- began on the grounds of the All-England Club, with two twentysomethings reaching their first slam semifinal, another winning her first major title and Maria Sharapova getting to her first post-shoulder surgery slam final. Since then, one of those women, '11 champ Petra Kvitova, went on to win the WTA Championships, lead the Czech Republic to a Fed Cup title and earn tour "Player of the Year" honors. And two others -- Victoria Azarenka and Maria Sharapova -- have gone on to win slam titles in Melbourne and Paris, respectively, and climb into the #1 ranking. Three of the four '11 semifinalists are now ranked in the Top 4, and the odds that one of those same four players will end up the last woman standing at THIS year's Wimbledon are pretty good, too.

Traditionally, this slam is the one where the "Can Win" list is the smallest, and this year would appear to be no different. Wimbledon has tended to be dominated either by individual players (over the past decade, the Williams Sisters), similarly big hitters (like Kvitova or Sharapova) or, a rarity now, graceful all-court players with expert volleying skills (Amelie Mauresmo). Those five players have combined to win the last twelve Wimbledon titles. Thing is, with the ups and downs in form this season of even some of the players who would normally be "Can Win" contenders, there might not even be five players on that pre-tournament list this time around.


"She is completely involved in winning. Mental strength in her strength."

-

Amelie Mauresmo, on Maria Sharapova


Of course, #1 seed Sharapova, back at the tournament where she won her first slam eight years ago, sits atop that list. Her game is in its best form in years, she's coming off winning Roland Garros and got to within a win of her second Wimbledon crown a year ago. But can she overcome one bad serving day on the grass as she did (vs. Zakopalova in the 4th Round) at RG? This surface won't likely allow her the time to find her way on such an afternoon, and her draw offers her a handful of potential opponents who could take advantage. Plus, pulling off the Paris/London combo isn't easy -- it's only been done by one woman in the last fifteen years. And it was Serena... during "SerenaSlam."



*BACK-TO-BACK RG/WIMB TITLES - OPEN ERA*


1970 Margaret Smith-Court
1971 Evonne Goolagong
1972 Billie Jean King
1974 Chris Evert
1982 Martina Navratilova
1984 Martina Navratilova
1988 Steffi Graf
1993 Steffi Graf
1995 Steffi Graf
1996 Steffi Graf
2002 Serena Williams

Speaking of Serena, her last great slam memory came at Wimbledon when she won her thirteenth slam crown in 2010. Soon afterward, she visited that restaurant in Germany and has since seen her career (and more) pass before her eyes. At times, she's seemed THIS CLOSE to regaining her old form, only to not be able to close the deal at slam time. Last summer, she won eighteen straight matches en route to the U.S. Open championship match, only to implode in the worst slam final performance of her career. This spring, she won seventeen consecutive clay court matches heading into Paris, only to implode in the 1st Round for her worst slam result ever. In the past, such a result would make her a "lock" to get her redemption by taking Wimbledon by storm. But does that Serena still exist? Maybe not... but simply the possibility that she does makes her an easy "Can Win" list member. Still, Serena is 30 now, and it's been more than two decades since a thirtysomething woman won a major.



*WOMEN'S SLAM CHAMPS AT AGE 30+*


3...Martina Navratilova (2 at 30, 1 at 33)
3...Margaret Court (2 at 30, 1 at 31)
2...Billie Jean King (30 & 31)
2...Chris Evert (30 & 31)
1...Virginia Wade (31)
1...Ann Haydon Jones (30)

With both Sharapova and Serena positioned on opposite sides of the draw, could it be that the "Can Win" list ENDS with them? I'd say no... but I admit to wavering a bit on that notion. The other two most likely candidates haven't exactly been in top form of late.

Azarenka, for one, seems well-equipped to take her Final Four result at least one step farther, as the grass will suit her game better than the clay at RG, and her path to the semifinals seems loaded with fewer ticking time bombs than either Sharapova or Serena's. But has the "reformed" Belarusian lately fallen too far back into her "old habits" for her to suddenly recapture her early-season form over the next two weeks? Will we get Melbourne Vika in London, or Paris Vika? If the former shows up, or something close to her, I think Vika will win the title. If it's the latter, she might flame out around the 4th Round or QF. Same with Kvitova. She's been unable to win big points in big matches this year, as quite possibly her Wimbledon crown has rested a bit heavy on her head. Still, she's managed to reach the semis at the season's prior two slams. If just coming back to the All-England Club can get her head back into its proper space, she could become the first non-Williams to defend the Ladies' championship in sixteen years. Somehow, though, I get a sense she might have better odds at walking away from SW19 with a Gold Medal around her neck and "CZE" on her outfit later this summer.

Beyond those four players, though, there might not be anyone else who can realistically take the title. The other potential "Can Win" contenders surely seem to have more "Can't" in their blood than anything else at the moment.

Last year's OTHER Wimbledon semifinalist -- Sabine Lisicki -- is something of a poster child for all the reasons why so many players DON'T look like they'll be contenders in London this year. The German, as had been the case before her dream wild card run in London a year ago, has been beset by injuries and inconsistency over the past twelve months. She comes to Wimbledon with a sub-.500 record for the season, and will likely have to totally resurrect herself to even get to the second week this time around.

And she's not the only one whose "Can Win" credentials rest upon shaky ground.

Unseeded Venus Williams has a grand history at this tournament, but after her Sjogren's diagnosis, one has to question her ability to get through six matches with enough gas in the tank to win a seventh. Although, her draw might provide her with enough straight sets win opportunities to make a deep run possible. Also unseeded Kim Clijsters, in her last Wimbledon, has never reached the final and has only played the tournament once since 2006. And she couldn't even get through more than three matches without having to pull out of a tournament this past week. She says it was a preventable measure to ensure that she can play Wimbledon, so if her chances to play in the Olympics begin to be threatened, too, one wonders if the same might happen at SW19. Caroline Wozniacki SAYS she can win Wimbledon, but she's only fooling herself. Agnieszka Radwanska at least has the intelligence to not be boastful about something she likely knows she can't do... and Venus might be looking for a little Paris revenge in the 2nd Round. Meanwhile, Tsvetana Pironkova morphs into another (greater) player once she steps onto the All-England Club grounds, but the notion of a world where the Bulgarian is crowned Wimbledon champ seems a far-fetched fantasy. Especially when one considers she'd likely have to take out Sharapova in her second match to do it.

It's hard to imagine anyone outside the Sharapova-Serena-Azarenka-Kvitova group winning this title. The ONE "outsider" exception MIGHT be Marion Bartoli. Remember, La Trufflette made a surprise run to the final in '07, and defeated Serena to reach the QF a year ago. Blocked (by rules enforced by the French federation) from returning to SW19 later this summer to play the Olympics, this will be the Frenchwoman's only shot at winning on these courts in '12. A determined Bartoli is a dangerous Bartoli... but can she stay healthy enough to give herself a legitimate shot? Her slam results -- 2nd and 3rd Round AO & RG losses -- have been disappointing this season. She looked better in Eastbourne this past week (her loss came in a match played in such strong winds it should probably be totally discounted as a gauge of where her game is entering Wimbledon). Could it be that her play might finally be ready to peak in London over the next two weeks?

We shall see. But I'll still go with one of the aforementioned four emerging as the champion two weeks from Saturday. It's just a matter of picking which one.

Here's a quick overview of the draw, quarter-by-quarter:



=SHARAPOVA QUARTER=




*POWER RANKINGS*


1.

Maria Sharapova, RUS...

she's the #1 seed, but she might have the toughest draw of the contenders: Pironkova in the 2nd, Lisicki/Cetkovska in the 4th, then Kerber/Clijsters in the QF.
2.

Angelique Kerber, GER...

the hard-working German is looking to add her name to the list of her countrymen and women who've had great success at SW19. Her run in Eastbourne -- even with the 5 blown MP in the final -- this past week shows that maybe she could.
3.

Sabine Lisicki, GER...

nothing says that the '11 semifinalist is a threat in '12 (she could even lose her first match to Martic), but she's 9-2 in her last eleven matches at Wimbledon. Maybe the smile will return.
4.

Petra Cetkovska, CZE...

the other-Czech-named-Petra reached the Round of 16 in '11, and could face Lisicki in the 3rd Round, then Sharapova in the 4th.


THE BRACKET BUSTER:

Tsvetana Pironkova, BUL... Tsvetana becomes The Pironkova at SW19. She's taken out Venus at back-to-back Wimbledons, but putting out Maria in the 2nd Round might be an even bigger undertaking. Sharapova hasn't lost before the 3rd Round at SW19 since her 2003 debut.


THE WILD CARD:

Christina McHale/USA... she's shown a knack for pulling off big wins, and took out Wozniacki last week. Beware Kerber, maybe still thinking about her Eastbourne fumble, in the 3rd Round?


DON'T COUNT THEIR CHICKENS:

Kim Clijsters/BEL & Jelena Jankovic/SRB... at least one of these two won't make it past their scheduled opening round meeting, and KC's ("precautionary") abdominal injury-related exit in the Netherlands SF puts her ability to physically make it through the event in question.


THE POOR SOUL:

Vera Zvonareva/RUS... she was a finalist in '10, but has hit the skids harder than any other top player (even the Dane) this year. She's got similarly on-the-slide Mona Barthel (5 straight losses) in the 1st Round, but might not be able to get through that one, either.


=In the End...=


Sharapova is the favorite to emerge here, but it might not be easy. Two of the three biggest unseeded floaters in the draw -- Pironkova and Clijsters -- are both in this quarter, along with a 2011 4th Rounder and semifinalist. There's a spare ex-#1 player and a U.S. Open semifinalist, as well. This is clearly the toughest of the four quarters of the draw. That said, an in-form Sharapova could still get through it without dropping more than a set or two.



=(THE) RADWANSKA QUARTER=




*POWER RANKINGS*


1.

Venus Williams, USA...

even at Wimbledon, it feels crazy to put an unseeded Venus here. But this is a nutty quarter, and where a truly stunning semifinalist could emerge. Williams, by comparison, is a "safe" pick.
2.

Nadia Petrova, RUS...

how nuts is this quarter? Based on her Netherlands title this weekend, I've got NADIA at #2 -- but I'm actually picking Oudin to knock her off in the 2nd Round! Obviously, the summer humidity has gotten to me this week.
3.

Agniewska Radwanska, POL...

maybe all that time moonlighting as her sinister alter ego has taken something out of her, because lately A-Rad just hasn't displayed the same nervy persona that has shot her up the rankings over the past eleven months. I'm listing her at #3 -- but I've got Venus getting revenge on the Pole for her loss in Paris in the 2nd Round! Crazy.
4.

Probably Whoever Actually Reaches the SF From This Quarter...

while all of the above players are HUGE question marks, SOMEONE will have to be left standing from the quarter. Maybe Li Na, Daniela Hantuchova or Maria Kirilenko? Maybe even Sam Stosur, Peng Shuai or Melanie Oudin. No matter who it turns out to be, her inclusion in the Final Four will raise a few eyebrows.


THE BRACKET BUSTER:

Melanie Oudin, USA... Little MO's wonderful '09 slam summer began with a Round of 16 run at Wimbledon. Fresh off her first singles title in Birmingham, might she be ready to ride a wave of momentum once again?


THE WILD CARD:

Daniela Hantuchova, SVK... she's got the game for a career moment on grass. But she's had some injuries, and isn't coming to London in good form.


DON'T COUNT HER CHICKENS:

Venus Williams, USA... Pironkova is safely hidden away from her, but she's got a few potentially impassable roadblocks along her path even though she's reached at least the Round of 16 at twelve of her last fourteen Wimbledons.


THE POOR SOUL:

Samantha Stosur, AUS... people used to think that Stosur should be a good grass court player. Sam wasn't one of them, though. She still isn't, and that lack of confidence usually spells doom for her. Her draw is favorable, but she's only advanced past the 2nd Round once in nine tries for a reason.


=In the End...=


Wouldn't you know it, the specter of The Radwanska threatens to haunt Wimbledon, too. Only It's influence seems to have been contained to this one quarter. But what a doozy of a battle of attrition this one could turn out to be. If Venus' health and stamina were more of a given, she'd be the easy favorite even as an unseeded entry. As it is, she might be the one player least physically capable of lasting the five matches needed to win to claim the quarter. But as long as she can avoid being stretched to three, long drawn-out sets -- and she might be able to do it -- she could just be able to put together another (last?) deep run at SW19. If she can't, the phrase "Sara Errani, grand slam finalist" might just be put to shame by whoever emerges here.



=KVITOVA QUARTER=




*POWER RANKINGS*


1.

Serena Williams, USA...

even with Kvitova looming (or not, I guess), Williams should be the favorite with her Paris debacle so freshly eating away at the edges of her mind. Or, at least that would have been the case with Serena a few years ago. If she flames out here, it could be time to begin to turn the page.
2.

Petra Kvitova. CZE...

Petra was positively scary at last year's Wimbledon. She's sometimes been scary for other reasons in 2012. Two slam SF runs, though, at least give hope for an effort good enough to get her to a potential QF match with Serena, at which point we'd just sit back and see what happens.
3.

Zheng Jie, CHN...

she IS a former semifinalist, but really this quarter is essentially a two-person race...
4.

??????...

so I'll just leave this space totally blank.


THE BRACKET BUSTER:

Dominika Cibulkova, SVK... the Slovak was a quarterfinalist last year, and if Kvitova "isn't right," Cibulkova could leave her for dead in a hail of "Czechy" errors in the 4th Round.


THE WILD CARD:

Lucie Safarova, CZE... just to show Berdych that she's better off without him.


DON'T COUNT (ALL) HER CHICKENS:

Sara Errani, ITA... all right, so the second slam final appearance isn't going to happen in London. There's a pretty good chance she won't even make it to the middle Sunday. But it's not ALL bad news. Errani and Roberta Vinci have shown this week in the Netherlands that their doubles success need not be confined to clay courts, so they might stick around a while at SW19, too.


THE POOR SOUL:

Barbora Zahlavova-Strycova, CZE... after going 46-0 in slam 1st Round matches, Serena isn't likely to go 0-2.


=In the End...=


Just call this quarter "The Beast with Two Heads" (hey, along with "The Radwanska" and "The Pironkova" that sounds like it'd made a good, old time monster movie -- look out, Tokyo!). One of the highlights-to-hope-for at this Wimbledon is a potential QF match between Kvitova and the player she once called "The Serena." Geez, this is getting a little out of hand, isn't it? They've only met twice, both times in slams. Williams is 2-0, with the most recent win coming in the semifinals of Wimbledon two years ago. We didn't get that Sharapova/Serena QF in Paris. It'd be good for the WTA to get this one.



=AZARENKA QUARTER=




*POWER RANKINGS*


1.

Victoria Azarenka, BLR...

back on a more preferred surface, one year after her first career slam SF run. Even Mauresmo might be able to offer her some better advice about winning in London than she could in Paris.
2.

Marion Bartoli, FRA...

her windy SF loss in the Netherlands brought to mind Bartoli's windy SF win over Henin at Wimbledon in 2007. Might the link mean something... and the Tennis Gods are teasing us with it?
3.

Svetlana Kuznetsova, RUS...

you never know which Sveta will show up on a match-by-match, and even set-by-set, and sometimes game-by-game (heck, even point-by-point) basis. But, still, from 2003-08, Kuznetsova reached three QF and a Round of 16 at Wimbledon.
4.

vacant (or Caroline Wozniacki, DEN)

(insert own joke here)


THE BRACKET BUSTER:

Irina Falconi, USA... I'm not really sure there is a potential "BBer" in this quarter, but if Paris Vika shows up in the 1st Round in London, Falconi might have the best shot at the role.


THE WILD CARD:

Urszula Radwanska, POL... might U-Rad have her own alter ego? She's certainly been tearing up things on the grass in recent weeks, even getting a walkover win from Clijsters in the Netherlands before losing to Petrova in the final. The real interesting bet to place at this Wimbledon might be on which of the Radwanska sisters will last the longest in this draw.


DON'T COUNT HER (DELUSIONAL) CHICKENS:

Caroline Wozniacki, DEN... just something to keep in mind: the last time the Dane lost in the 1st Round of a slam was twenty-one majors ago, in her slam main draw debut at Roland Garros in 2007. If it happens again when C-Woz meets Eastbourne champ -- and '11 SW19 quarterfinalist -- Tamira Paszek, someone might want to offer Thomas Johansson safe harbor... because "obviously" it would be all HIS fault.


THE POOR SOUL:

Anabel Medina-Garrigues, ESP... the countdown begins for AMG to officially go 0-for-41 when it comes to making the QF at a slam. The first player with the opportunity to pull off "the evitable" is Simona Halep. AMG just beat the Romanian in the 1st Round in the Netherlands this past week... so the odds are that the result will get flipped around this time, right?


=In the End...=


All in all, Azarenka has the "cleanest" trip to the semifinals of all the top seeds in the quarters. Having seen 2012 go from HER season to MARIA's over the past few months, Wimbledon offers the Belarusian the opportunity to get back what she'd rightfully earned a few months ago. Barring an especially energetic run from Bartoli, winning this quarter would seem to rest solely on Vika's shoulders. If she is what she seemed to be back in January and February, then, at the very least, Azarenka should accomplish that at this Wimbledon.
















=QUALIFYING ROUNDS=




TOP PLAYER:

Sandra Zaniewska/POL


...knocked off two Q-seeds (including Sesil Karatantcheva) and an ex-Wimbledon junior champ (Noppawan Lertcheewakarn)


RISERS:

The Pliskovas/CZE & Kristina Mladenovic/FRA




SURPRISES:

Camila Giorgi/ITA & Vesna Dolonc/SRB




VETERANS:

Melinda Czink/HUN & Maria Elena Camerin/ITA




COMEBACKS:

Mirjana Lucic/CRO & Coco Vandeweghe/USA




FRESH FACES:

Annika Beck/GER & Jana Cepelova/SVK




DOWN:

Noppawan Lertcheewakarn/THA (1q) & #17 Aravane Rezai/FRA (2q)





WILD CARDS:

Ashleigh Barty/AUS, Naomi Broady/GBR, Johanna Konta/GBR, Melanie Oudin/USA, Virginie Razzano/FRA, Laura Robson/GBR, Yaroslava Shvedova/KAZ


LUCKY LOSER:

Misaki Doi/JPN



=QUALIFYING MATCHES=




Q1:

Zaniewska d. Lertcheewakarn 6-1/6-1


...Lertcheewakarn reached the Wimbledon Girls final in '08 (losing to Laura Robson) and '09 (def. Kristina Mladenovic).


Q3:

#12 Lucic d #24 Schoofs 7-5/6-4


...Lucic, a shocking SW19 semifinalist as a qualifier in '99, is still looking for her first main draw win at Wimbledon since 2000.






Q1:

Pavlovic d. #16 E.Sema 6-0/6-4


...it takes a Pastry to take out one Sema.


Q3:

Kr.Pliskova d. Pavlovic 6-3/6-2


...it takes a Pliskova to take out the Pastry who took out the Sema.


Q3:

#9 Ka.Pliskova d. Y.Sema 6-4/6-1


...and it takes the other Pliskova to take out the other Sema. As it turns out, no one was able to take out EITHER Pliskova, though.



*WIMBLEDON "Q-PLAYER OF THE WEEK" WINNERS*


2006 Meilen Tu, USA
2007 Hsieh Su-Wei, TPE & Olga Govortsova, BLR
2008 Maria Jose Martinez-Sanchez, ESP & Eva Hrdinova, CZE
2009 Viktoriya Kutuzova, UKR
2010 Kaia Kanepi, EST
2011 Alexa Glatch, USA
2012 Sandra Zaniewska, POL



*SLAM QUALIFYING/WILD CARDS*




=2012 SLAM RUNS AS QUALIFIER=


2...Karolina Pliskova, CZE (RG/WI)


=CONSECUTIVE WIMBLEDON Q RUNS=


2...Camila Giorgi, ITA
2...Kristyna Pliskova, CZE


=MOST 2012 SLAM Q's - BY NATION=


6...United States
5...Czech Republic
2...FRA, GER, GBR, ITA, RUS, TPE


=2012 SLAM WILD CARDS=


3...Ashleigh Barty, AUS (AO/RG/WI)
2...Melanie Oudin, USA (RG/WI)
2...Aravane Rezai, FRA (AO/RG)


=CONSECUTIVE WIMBLEDON WC=


2...Naomi Broady, GBR
















*PREVIEW NOTES*


...this Wimbledon will mark the first time since Roland Garros in '08 that Maria Sharapova has been the top seed at a slam. Eight different women have been the #1 seed at Wimbledon over the last eight years, and the Russian is the third different woman to top a slam draw this season, following Caroline Wozniacki (AO) and Victoria Azarenka (RG). The last time such an exchange of hands occurred was in 2007-08, when the #1-seeded run of Mauresmo, Henin, Sharapova and Ivanovic stretched over the four slams from the '07 U.S. Open to the '08 Wimbledon.



**WIMBLEDON #1 SEEDS SINCE 2002**


2002 Venus Williams, USA (RU)
2003 Serena Williams, USA (W)
2004 Serena Williams, USA (RU)
2005 Lindsay Davenport, USA (RU)
2006 Amelie Mauresmo, FRA (W)
2007 Justine Henin, BEL
2008 Ana Ivanovic, SRB
2009 Dinara Safina, RUS
2010 Serena Williams, USA (W)
2011 Caroline Wozniacki, DEN
2012 Maria Sharapova, RUS

...grass is such a rarely-used playing surface, only being in play over a four-week stretch on tour, it's always interesting to look at some of the specific stats of certain players who are known for their success at Wimbledon. For example, Sharapova first made her mark by winning at SW19 in 2004, but didn't finally manage to end her seven-year absence from the Wimbledon final until last year. This year, she comes to London having not won a grass court title since 2005 in Birmingham. Sharapova's loss in last year's Ladies' final came to Petra Kvitova, who has won twelve of her last thirteen matches at the All-England Club after back-to-back semifinalist and champion results.

But no one's numbers are more impressively enhanced by the courts at SW19 than those of Venus Williams. Five of Venus' seven career slam crowns have come at Wimbledon, and it's been ten years since she won a slam anywhere but London (U.S. '02). Back to play for the first time since her Sjogren's diagnosis, Williams has been sent packing the last two seasons by the same player -- Tsvetana Pironkova. The only other woman to defeat Venus more than once at Wimbledon is Serena (w/ 3 wins). 71-10 in the tournament in her career, Venus is just three wins away from catching seven-time champ Steffi Graf for third place on the tournament's all-time women's match win list (and fourth on the ALL-time list of women AND men).



**WIMBLEDON ALL-TIME MATCH WIN LEADERS**


120...Martina Navratilova
96...Chris Evert
84...Jimmy Connors
74...Steffi Graf
71...VENUS WILLIAMS
71...Boris Becker

Not that far behind are two other active players, Serena Williams (60 wins) and Roger Federer (59).

...early-round upsets of women's #1 seeds (Sharapova) and defending champs (Kvitova) don't occur often at Wimbledon, but they HAVE occurred in London a few times. The last defending champ to lose her first match? Steffi Graf in 1994, to Lori McNeil. It was the German's only opening round loss in a slam over the last fifteen seasons of her career. Top seeds have gone out in the 1st Round twice, with Martina Hingis being the victim both times (vs. Jelena Dokic in '99 and Virginia Ruano Pascual in '01).

Additionally, since it happened to Margaret Smith (Court) in 1962, the Roland Garros champion has been dumped out of the opening round at SW19 on two occasions: Justine Henin in '05 (lost to Eleni Daniilidou) and Francesca Schiavone (to Vera Dushevina) in '10.



**RECENT WOMEN'S SLAM WINNERS**


2010 RG: Francesca Schiavone, ITA
2010 WI: Serena Williams, USA
2010 US: Kim Clijsters, BEL
2011 AO: Kim Clijsters, BEL
2011 RG: Li Na, CHN
2011 WI: Petra Kvitova, CZE
2011 US: Samantha Stosur, AUS
2012 AO: Victoria Azarenka, BLR
2012 RG: Maria Sharapova, RUS

...the last six slams have been won by six different women, and eight have claimed the last nine. Eleven women -- all are set to be in the draw in London, with Kim Clijsters back for her first of a hoped-for two trips to the All-England Club in her final WTA summer -- have claimed slams since 2008. But things couldn't be any more different on the men's side.

...Novak Djokovic is the men's top seed at his fourth straight slam, fresh off failing to complete his "NoleSlam" in Paris in his fourth straight slam final (a men's record) against Rafael Nadal. Combined with Federer, following Rafa's record seventh RG title, the ATP's three-headed monster has now won 28 of 29 slams, and 30 of 32. And while the legendary Nadal/Federer combo once combined to take a men's record eleven consecutive slam crowns, the Djokovic/Nadal twosome now isn't far behind. The two men have shared the last nine slams, the second-longest men's streak for a pair of players.



=LONGEST MEN'S SLAM TITLE STREAKS - TWO PLAYERS=


11 - Federer/Nadal, 2005-07
9 - DJOKOVIC/NADAL, 2010-12
6 - Sampras/Bruguera, 1993-94
5 - Borg/Connors, 1974-75

Djokovic and Nadal, of course, are on opposites sides of the draw, so they could meet in the final. If they do, it'd be their sixth meeting in a slam final, tied for second behind Federer/Nadal on the all-time men's list, and fifth straight.



=MOST SLAM FINAL MATCH-UPS - MEN=


8 - FEDERER/NADAL
5 - DJOKOVIC/NADAL (4 con.)
5 - Agassi/Sampras
5 - Lendl/Wilander
4 - Borg/Connors
4 - Borg/McEnroe
4 - Federer/Roddick

Djokovic will be attempting to defend his '11 Wimbledon title. He's already defended his '11 AO title this season. On the women's side, Kvitova will be trying to become the first non-Williams (both Venus & Serena have done it twice) to defend a SW19 Ladies' title since Steffi Graf in 1996. As far as the players in this year's singles draws, previous Wimbledon final experience is severely weighted in favor of the Williams/Williams and Federer/Nadal combos. The Sisters have reached a combined fourteen finals, compared to five for the rest of the field. Roger & Rafa have filled twelve slots, compared to seven for everyone else.



*WIMBLEDON FINALS - ACTIVE*




[women]


8...Venus Williams (5-3)
6...Serena Williams (4-2)
2...Maria Sharapova (1-1)
1...Petra Kvitova (1-0)
1...Marion Bartoli (0-1)
1...Vera Zvonareva (0-1)


[men]


7...Roger Federer (6-1)
5...Rafael Nadal (2-3)
3...Andy Roddick (0-3)
1...Novak Djokovic (1-0)
1...Lleyton Hewitt (1-0)
1...Tomas Berdych (0-1)
1...David Nalbandian (0-1)


Why won't Andy Murray be holding up the championship trophy in two weeks? Why, because he's not Fred Perry (if "because he's Andy Murray" just isn't enough for you).

Click on the photo to see the updated time since there was a Wimbledon Gentleman's Singles champion from Britain.

...Federer, for his part, is appearing in his 51st consecutive slam, and by the end of next season he could match Wayne Ferreira's men's record of 56. Francesca Schiavone will appear in her 48th straight, the longest current perfect attendance run on the women's tour. But she's still quite a few behind the WTA's all-time leader -- Ai Sugiyama, who had 62. Venus will be playing in her 56th career slam, the most overall by any active woman.

Speaking again of Venus, she is unseeded at this Wimbledon. It's the first time that's happened since her debut there in 1997. Ranked #55, though, it WAS going to require quite a jump for the Club to give her a Top 32 seed even with her grand history there. #53 Clijsters is also unseeded, but this will be only her second Wimbledon appearance over the last six years, and she's never reached the final. Truthfully, the more stunning unseeded entry in the draw is Tsvetana Pironkova, conqueror of Venus at the last two Wimbledons and a semifinalist and quarterfinalist in back-to-back years. She's currently ranked at #40, so a bump up to at least a #30-32 seed wouldn't have been too big a leap in the Bulgarian's case. Pironkova was a #32 seed last year, and unseeded during her '10 semifinal run.

...at least one Russian woman has reached the semifinals at twenty-nine of the last thirty-three slams, and at all but one Wimbledon since 2004.



*RUSSIAN WIMBLEDON SEMIFINALISTS*


1974 Olga Morozova (RU)
1997 Anna Kournikova
2004 Maria Sharapova (W)
2005 Maria Sharapova
2006 Maria Sharapova
2008 Elena Dementieva
2009 Elena Dementieva, Dinara Safina
2010 Vera Zvonareva (RU)
2011 Maria Sharapova (RU)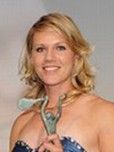 ...meanwhile, women's wheelchair champ Esther Vergeer is back for more. The Dutch woman, a 21-time slam singles and 21-time slam doubles champion, has a singles winning streak that is approaching 500 consecutive matches now. She last lost a singles match in January 2003. She won't be extending her streak at Wimbledon, though, as the tournament doesn't hold a WC singles competition. She'll be in the doubles, though, looking for overall slam title #43.

The only women with more career slam titles than Vergeer are Margaret Smith-Court (62) and Martina Navratilova (59).
















=ROUND OF 16 PREDICTIONS=


#1 Sharapova d. #15 Lisicki
#8 Kerber d. Clijsters
V.Williams d. (WC) Oudin
#17 Kirilenko d. #30 Peng
#6 S.Williams d. #10 Errani
#4 Kvitova d. #13 Cibulkova
#9 Bartoli d. #32 Kuznetsova
#2 Azarenka d. #14 Ivanovic



=QUARTERFINAL PREDICTIONS=


#1 Sharapova d. #8 Kerber
V.Williams d. #17 Kirilenko
#6 S.Williams d. #4 Kvitova
#2 Azarenka d. #9 Bartoli



=SEMIFINAL PREDICTIONS=


#1 Sharapova d. V.Williams
#2 Azarenka d. #6 S.Williams



=FINAL PREDICTION=




#2 Azarenka d. #1 Sharapova



...Veni, vidi, Vika.

With two-plus weeks to reflect, the hope here is that Azarenka has realized that she can't continue to let her "crazy kid" side overcome her like it did in Paris. The pressure of being the #1 seed is gone, and her draw is favorable. Bartoli is her biggest potential pre-semifinal opponent, and one never knows what the Frenchwoman will have gone through to get there, if she does at all.

She's still 2-1 in finals this season against Sharapova, so she hasn't totally lost her mental edge there. And, surely, if Vika were to get a semifinal win over either Serena or Kvitova her confidence would be shockingly high going into a Ladies final.

To the Vika go the spoils?














...while there might only be four women who could win this Wimbledon, there might not even be that many men who could do the same. That said, I'd love to see someone like a certain Canadian suddenly look like he might be able to stick a pin in that notion over the fortnight.



=QUARTERFINAL PREDICTIONS=


#1 Djokovic d. #6 Berdych
#3 Federer d. #11 Isner (Isner vs. Mahut... AGAIN in the 2nd Round -- do you BELIEVE that?)
#21 Raonic d. #7 Ferrer
#2 Nadal d. #20 Tomic



=SEMIFINAL PREDICTIONS=


#1 Djokovic d. #3 Federer
#2 Nadal d. #21 Raonic



=FINAL PREDICTION=




#1 Djokovic d. #2 Nadal



...sounds familiar.













Carl back!! Pay no attention to Todd picks. Sure, he get Roland Garros pick right. But he no match for Carl. Todd even trying to copy Carl now, picking Vika at Wimbledon like Carl did in Melbourne.

And Todd "Can Win" theory for tournament? Mumbo-jumbo (Carl just learn word!!)... or, as Carl and friends say back in day -- "kgjaieopniopneiad!!!"

(sigh)

Carl think of old friends. Make Carl sad.




=QF=


1 sharapova d. 8 kerber
(wc) oudin d. 11 li
6 s.williams d. 13 cibulkova
9 bartoli d. 2 azarenka


=SF=


1 sharapova d. (wc) oudin
9 bartoli d. 6 s.williams


=FINAL=


9 bartoli d. 1 sharapova

Maybe Carl ask Marion to marry Carl. Carl ask Carla, but she decide to go visit parents in old country instead. Carl still waiting for answer. Carl no like waiting. Carl last of old friends when was little Carl (yes, Carl WAS little) not yet dragged woman over threshold by hair. Friends make fun of Carl. Say no woman ever have Carl. Carl say, "Carl not yet find woman to drag."

(sigh)

But Carl think Carla maybe her. Carl go lie down now.



[ Editor's Note:

That was how Carl's email ended. Not that there's any love to lose between Carl and Backspin, but we're all a little worried. He sounded a bit despondent. Very unCarl-like. I mean, he didn't even start ranting about squishing Todd -- that ALWAYS seems to make him feel better. I hope he can do Bare Bones Backspin.

]


















**MOST SLAM #1 SEEDS - ACTIVE PLAYERS**


8...Serena Williams, USA
6...Caroline Wozniacki, DEN
4...MARIA SHARAPOVA, RUS
3...Dinara Safina, RUS
2...Ana Ivanovic, SRB
1...Victoria Azarenka, BLR
1...Kim Clijsters, BEL
1...Jelena Jankovic, SRB
1...Venus Williams, USA



*CAREER WIMBLEDON FINALS - OPEN ERA*


9...Martina Navratilova
7...Steffi Graf
5...Venus Williams *
4...Serena Williams *
4...Billie Jean King (+2)
3...Chris Evert



*RECENT WIMBLEDON SEMIFINALISTS*


2007 Venus Williams (W), Marion Bartoli (RU), Justine Henin, Ana Ivanovic
2008 Venus Williams (W), Serena Williams (RU), Elena Dementieva, Zheng Jie
2009 Serena Williams (W), Venus Williams (RU), Elena Dementieva, Dinara Safina
2010 Serena Williams (W), Vera Zvonareva (RU), Petra Kvitova, Tsvetana Pironkova
2011 Petra Kvitova (W), Maria Sharapova (RU), Victoria Azarenka, Sabine Lisicki



**LOW-SEEDED WIMBLEDON SEMIFINALISTS - since 2000**


unseeded - Jelena Dokic, 2000
wild card - Zheng Jie, 2008
unseeded - Petra Kvitova, 2010
unseeded - Tsvetana Pironkova, 2010
wild card - Sabine Lisicki, 2011
#23 - Venus Williams, 2007 (W)
#21 - Vera Zvonareva, 2010 (RU)
#18 - Marion Bartoli, 2007 (RU)



*WIMBLEDON GIRLS FINALS - since 2002*


2002 Vera Dushevina/RUS def. Maria Sharapova/RUS
2003 Kirsten Flipkens/BEL def. Anna Chakvetadze/RUS
2004 Kateryna Bondarenko/UKR def. Ana Ivanovic/SRB
2005 Agnieszka Radwanska/POL def. Tamira Paszek/AUT
2006 Caroline Wozniacki/DEN def. Magdalena Rybarikova/SVK
2007 Urszula Radwanska/POL def. Madison Brengle/USA
2008 Laura Robson/GBR def. Noppawan Lertcheewakarn/THA
2009 Noppawan Lertcheewakarn/THA def. Kristina Mladenovic/FRA
2010 Kristyna Pliskova/CZE def. Sachie Ishizu/JPN
2011 Ashleigh Barty/AUS def. Irina Khromacheva/RUS



**FIRST-TIME SLAM CHAMPS AT WIMBLEDON**




[Open Era]


1968 Billie Jean King, USA
1978 Martina Navratilova, TCH (CZE)
1994 Conchita Martinez, ESP
1998 Jana Novotna, CZE
2000 Venus Williams, USA
2004 Maria Sharapova, RUS
2011 Petra Kvitova, CZE



*ACTIVE PLAYERS - FIRST SLAM FINAL*


1997 U.S. Open - Venus Williams
1999 U.S. Open - Serena Williams (W)
2001 Roland Garros - Kim Clijsters
2004 Wimbledon - Maria Sharapova (W)
2004 U.S. Open - Svetlana Kuznetsova (W)
2007 Roland Garros - Ana Ivanovic
2007 Wimbledon - Marion Bartoli
2008 Roland Garros - Dinara Safina
2008 U.S. Open - Jelena Jankovic
2009 U.S. Open - Caroline Wozniacki
2010 Roland Garros - Francesca Schiavone (W)
2010 Roland Garros - Samantha Stosur
2010 Wimbledon - Vera Zvonareva
2011 Australian Open - Li Na
2011 Wimbledon - Petra Kvitova (W)
2012 Australian Open - Victoria Azarenka (W)
2012 Roland Garros - Sara Errani



**MOST SLAMS BEFORE FIRST TITLE**


45 - Jana Novotna (1998 Wimbledon)
39 - Francesca Schiavone (2010 Roland Garros)
34 - Samantha Stosur (2011 US Open)
31 - Amelie Mauresmo (2006 Australian Open)
29 - Jennifer Capriati (2001 Australian Open)
28 - Kerry Melville-Reid (1978 Australian Open)
26 - Lindsay Davenport (1998 U.S. Open)
25 - Victoria Azarenka (2012 Australian Open)


[selected active slam-less, w/ career slams to '12 Wimb.]


48...Nadia Petrova
43...Marion Bartoli
38...Vera Zvonareva
36...Jelena Jankovic
25...Agnieszka Radwanska
22...Caroline Wozniacki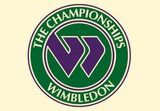 All for now. Day 1 awaits... as well as Bare Bones Backspin (hopefully with Carl).