2015 Preview: The Blowout
Well, the new season is almost here. Around this time next week we'll be looking over the first singles draws of 2015 in anticipation of learning just which players have utilized their offseasons the most wisely.
And who hasn't.
So, of course, it's time to make a few predictions for the coming year.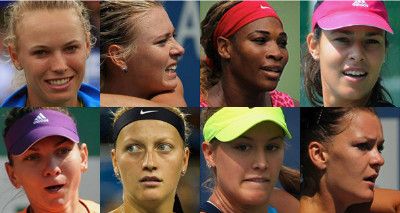 At the end of the 2014, the Top 10 wealth was shared rather well on the WTA tour. So much so that for the second straight year the Top ELEVEN women in the season-ending rankings represented eleven different nations. Oh, but it went deeper than that. There were four different slam winners, and eight unique slam singles finalists. There were no first-time slam champs, but there were three new finalists, as well as a runner-up who reached her first major final in five years. The Top 10 wasn't the same Rock of Gibraltar it was a year ago, either, when nine players matched their Top 10 finishes from a season earlier. At the end of last season, only seven of 2013's Top 10 players had maintained their rankings at the close of '14.

In fact, last year's #2 fell all the way out of the Top 30, while the 2013 #3 won a slam, but then retired, marking last season as the second consecutive in which a reigning slam champ called it a career by the end of the year. Hopefully, that won't happen yet again over the next twelve months... but don't expect all of last season's Top 10ers to hold onto their positions, either. That hasn't happened on tour since 1992, and it surely won't happen in 2015.





Anyway, here's an early prediction of eleven potential year-end Top 10-ranked players for 2015 ('14 ranks in parenthesis), with

Top 10 Repeats

&

Top 10 Climbers

highlighted accordingly:



Victoria Azarenka, BLR

(32): perhaps no top player was more glad for '14 to end than Azarenka, who even ended her season early in order to be better prepared for '15 after an injury-plagued campaign that saw her fall from #2 to #32. It says a great deal about how quickly things can change on the WTA tour that it already seems like YEARS ago that Vika was in the mix for #1 and playing for slam titles. But things can change BACK just as fast. A year ago, she opened the year with a runner-up in Brisbane and a QF at the Australian Open. After that, it all sort of runs together, though she did have some very good moments in what was almost a "lost" season. Suddenly an underdog again, Azarenka's bark will get the chance to bite once again. If the Belarusian returns in (TRUE) good health, she's an immediate threat in Melbourne to reclaim a large part of her abdicated tour territory and, in turn, quickly climb back into the Top 10.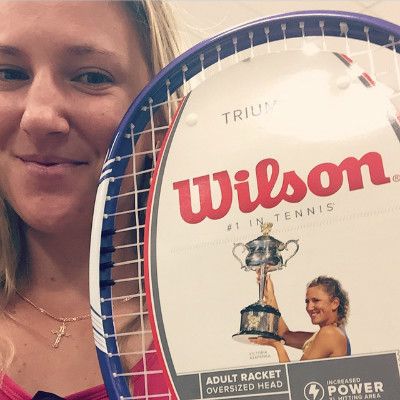 ============================================




Simona Halep, ROU

(3): much has changed for Halep in recent years. For 2015, it's the arrival of new coach Victor Ionita after Wim Fissette oversaw the Romanian's rise to #2, a #3 finish and multiple deep slam runs (RU in Paris, SF in London) last season. It's a risky move for a player to break away from a seemingly successful pairing, but Halep deserves the benefit of the doubt until proven otherwise. After all, she rose up the rankings in 2013 while essentially operating without a coach, so if making her team a little more Romanian (Ionita is a countryman) makes things a little more comfortable, then it's worth a try. One gets the feeling that Halep will figure things out, and wouldn't likely avoid making another change if she sees that the new set-up isn't working as well as planned. Of more worry might be The Pride of Romania's injuries -- various back and lower body ailments -- and how they served to limit her results in the back-half of the season before her fabulous season-ending run to the final in Singapore. Halep without her movement will not contend for the big titles that she proved she CAN win '14. A healthy Halep will drive deep into nearly every tournament she plays, so if that means she may need to cut back her schedule a bit, so be it. She looks to possibly be on the cusp of something great in '15, and it'd be a shame if something other than an opponent prevented her from achieving it.


============================================




Ana Ivanovic, SRB

(5): AnaIvo's comeback is complete. Well, nearly so. Almost. The Serb produced her best overall season in '14 since her slam-winning and #1-holding campaign of '08, leading the tour in match wins and being at or near the top of nearly every measure (titles, finals, semifinals, etc.) of consistency of results. But despite her upset of Serena (a feeling that many got to unexpectedly experience '14, including Alize Cornet three times over) in Melbourne she is still looking to reach her first slam semifinal since winning in Paris (as of '15) seven seasons ago. Her Top 5 ranking -- also her best since '08 -- will position her well for another deep slam run, and if she can start off with something big in Melbourne Ivanovic could find soon herself in the thick of #1 conversations come summertime. Or, if Serena flexes her early slam muscles once again, AnaIvo would at least factor into the battle for #2. And, unlike many of the other players who are looking to get into that mix, she's already won a major AND held the top ranking. Of course, with Ivanovic, that fact could be as much of a detriment as a benefit to her state of mind.


============================================




Petra Kvitova, CZE

(4): well, here we go again. Three seasons ago, Kvitova was coming off a Wimbledon title and Fed Cup championship, and just missed out on a chance to take over the #1 spot in early '12. As '15 begins, the Czech is once again a reigning SW19 and FC champ, and she had a shot to grab #1 at the WTA Finals, only to come up a bit short. Just as before, there are many who look at Petra and see a player who could become a dominant season-long force on tour. But she's yet to be able to hold things together long enough at enough events to live up to that vast potential. In 2014, after opening with a mediocre 11-7 record, she picked up steam and finished on a 32-9 jaunt. Has Kvitova learned and matured enough over the last few years to prevent another stretch of disappointing results like those that followed her 2011 season? She seems better equipped to handle the pressure of the spotlight, but there's still little real evidence to back up the notion that Good Petra won't still battle Bad Petra for control at every turn when Kvitova is on court. She's in no danger of slipping out of the top tier of WTA contenders, but with Kvitova it's always as much about what she COULD accomplish as what she already has.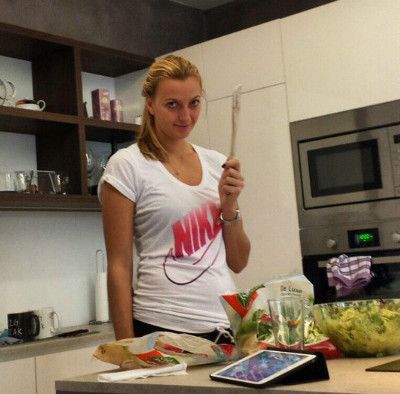 ============================================




Ekaterina Makarova, RUS

(12): the Russian's ability to beat anyone on any given day has been known for a while, but stringing together big wins has always been a problem. In 2014, she finally broke through that barrier with a semifinal result at the U.S. Open. As the new season starts, she's on the cusp of entering the Top 10 for the first time and earning a high enough seed that she won't have to face the truly big contenders until deep into the second week of a slam. Already a seasoned slam doubles champion (and reigning U.S. Open champ with partner Elena Vesnina), will Makarova's confidence and better draws finally intersect and find the sort of common ground that will give her the chance to add her name to the list of Hordette slam legends?


============================================




Andrea Petkovic, GER

(14): the German (finally) proved that she could get through a full season without a debilitating injury in '14, as she had the sort of season (three titles, a first career slam SF in Paris, and a key role in Germany's run to the Fed Cup final) that rivaled or bettered her other "career year" in '11 (Top 10 and three slam QF). Can she do it again? If so, Petko could be dancing in celebration of a true "work of art." Hmmm, maybe the signs are already there?


============================================




Aga Radwanska, POL

(6): Radwanska's star dimmed a bit in '14, as she went from possible underdog slam contender (a Wimbledon runner-up in '12, then a semifinalist in '13 who flamed out right when it looked like the title could be hers) to an enjoyable player to watch, but one that has been elbowed into the corner by a handful of other players in the WTA's "waiting room" reserved for potential maiden slam winners. Aside from her "whew!"-eliciting title run in Montreal, Aga displayed a troubling inability to finish off the good work she started in many events. In recent seasons, the Pole has added some aggression to her bag of tricks, and occasionally pulls off some power serving in big moments. But against the big hitters, she's tentative and often hit off the court, while her second serve is usually a Radwanskian atrocity. Can the addition of Martina Navratilova as an additional set of eyes on her team help Aga to better cope with power, remove her second serve from the liability column and (ala Novak Djokovic's utilization of Boris Becker) use a little of the nine-time Ladies champ's grass court expertise to put herself in position to finally lift the Venus Rosewater dish at her beloved Wimbledon? If not, Radwanska may have already seen her "career moment" pass her by.


============================================




Lucie Safarova, CZE

(17): as the Czech reaches her "magical" late 20's (she'll turn 28 in February, right around the time many recent WTA "late bloomers" had their greatest slam success) she might finally be figuring everything out. After a slow start to her Fed Cup career, Safarova's prowess has rivaled team leader Kvitova's in recent title runs, including her overcoming-illness "save" that kept the Czech Republic's '14 title hopes alive early last season. In Melbourne last January, she held a match point against eventual AO champ Li Na, but didn't let it get the best of her and rebounded to produce a great slam result (her first slam SF at Wimbledon) to replace that lost opportunity. Safarova's ability to slip into the Top 10 "back door" in 2015 is probably contingent on at least one young player (Bouchard?) and a lingering vet (Kerber? Cibulkova?) falling back a notch or two, but if the chance is there she just have the goods to put two Czechs in the season-ending Top 10 for the first time since 1986.


============================================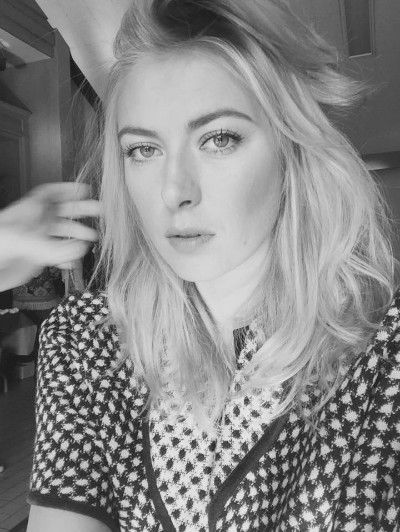 Maria Sharapova, RUS

(2): Sharapova's successful rebound (but not quite a "comeback," no matter what the WTA's award nomination list said a few weeks back) from her latest shoulder issues nearly resulted in her first season-ending #1 ranking, but her inability to climb a final hurdle (or two) in Singapore left her with "only" another Roland Garros title and her third career #2 finish. The Russian will surely contend again for a third title in Paris, as she's dominated everyone but (who else?) Serena on the clay the last three years. But it'll be her results elsewhere that will determine whether or not she can really challenge Williams for the top ranking or, in what would be a development a full decade in the making, actually defeat her on the court for the first time since 2004. She hasn't won a major on hard or grass court since her pre-shoulder surgery Australian Open title in '08, going 0-2 in finals in Melbourne and London. Her additional three non-slam titles in '14 gave Sharapova her biggest overall single season title haul since 2006, and she very well could reclaim the in-season #1 from Williams in '15 (she opens 1435 points back), but she might need to win a PAIR or majors this season if she has any hopes of becoming the first Hordette to be a year-end #1.


============================================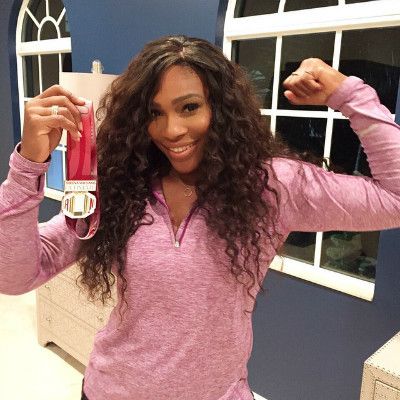 Serena Williams, USA

(1): Leave it to Serena to have an "off" year in the slams, then "save" her season by winning the U.S. Open and, in the case of the spirit of giving coming a little early in the year, accept the golden opportunity presented her to win another WTA Finals crown to finish at #1 and earn tour Player of the Year honors. As the oldest WTA top-ranked woman ever, is Williams' 2014 season a template for what the rest of her career will be? Mostly dominant in the "regular season," inconsistent in the majors, but still a good bet to take home at least one slam a season as she edges closer to the likes of Court and Graf on the all-time list. We'll get a better idea in the new year, as Serena's relatively minor points defenses at the first three slams will give her the chance to pull far away from the field once again, or one of the players looking over her shoulder -- Sharapova, Halep, Kvitova and maybe even the longer shot Ivanovic -- will take an early slam title and put on a legitimate run at the top ranking. Whether we get "A" or "B"-level Serena in '15, barring a major injury, she's a lock for her fourteenth Top 10 season. Oops... did I just jinx her? Well, no. After all, we learned last summer in New York that Serena has a natural immunity to the dreaded "Kuznetsova Curse."


============================================




Caroline Wozniacki, DEN

(8): can the Dane's upward surge continue? After her off-court baggage was shed (even if it wasn't exactly by choice), Wozniacki's renewed focus finally pushed her to put some will behind that notion of adding a little offensive sting in her always great defensive game. As her confidence grew, more wins against better foes came more frequently, including a victory over Maria Sharapova en route to the U.S. Open final and a near show-stealing close loss to Serena in Singapore. In the Top 10 without accompanying raised eyebrows for the first time in years, might the marathoner's fitness prove to a key component in Australia, where she'll have the chance to kick off '15 with the sort of result that could set her on a course for a career-best season? If there's going to be a first-time slam champ Down Under this year, if the Dane isn't the leading contender then she's breathing down the neck of a certain Romanian.


============================================





*ONE MORE'S FATE TO PONDER...*


* -

Eugenie Bouchard, CAN (7):

Bouchard passed quite a few tests in 2014, but nothing like the kind she'll face in 2015. Last year's Australian Open semifinal was followed up by her first tour singles title, then another semi result at Roland Garros. Then she topped THAT by reaching the Wimbledon final. While her "first Canadian to..." list of accomplishments continued to pile up, her results took a dip and the pressure to win and lingering injuries took their toll down the stretch. Still, she managed to reach the U.S. Open Round of 16 and the Wuhan final before a the-less-said-the-better season-ending performance in Singapore. Since then, she's continued to garner much media and marketing attention, but also pulled out of the IPTL with an injury and parted ways with longtime coach Nick Saviano (by mutual agreement, which surely raises a few red flags since Saviano made a point to commit to Bouchard in '14). One has to wonder how prepared she'll be to kick off the defense of her first of several big point defenses of the season in Melbourne. A poor result in the AO and she could soon be staring up at the Top 10, and then the pressure will only become even greater. One can't expect the sort of fall from contention we've seen from Sloane Stephens since her '13 AO semifinal (the Bannerette has yet to reach another tour SF since), but Bouchard could put together a more consistent campaign in '15 than she had last season, minus a similarly great slam result, and STILL have to scrape and claw late in the season to hold onto a Top 10 ranking.

In Bouchard's case, it might do her good to take a half-step back this season. But for a player as competitive as she is, she'd never admit it or believe it possible. In fact, it'd be an extremely distasteful development in her eyes. That sort of attitude could mean she'd fight to find a way to avoid any regression... or it could make a potential fall even more frustrating than it'd be for another player under similar circumstances.

This should be interesting to watch.

Speaking of Stephens, the most recent "next big WTA star" before Bouchard picked up the mantle last season...

In last December's version of the Prediction Blowout I drew a long line between the American and Anna Kournikova, another player who gained fame early in her career ON the court, only to be eventually consumed by her off-court marketing persona and, most importantly, injuries that ultimately curtailed her career. I noted that it wasn't a huge leap to think Stephens might soon be compared to the Russian if things took a certain turn. Despite all her accomplishments, the legacy of Kournikova's tennis career is defined in the eyes of many by the fact that she failed to ever win a tour singles title, as her title-less stature is now an unfair, far-too-easily career-defining punch line.

So far, Stephens' post-stardom success has been even more modest than Kournikova's. Astoundingly so, in fact.

Granted, Kournikova rose to early prominence in a different era, on a WTA tour in which teens played earlier and more often and their success was far, far more commonplace. It was interesting to compare and contrast the results of the Russian with those of the American at the precise moment in their careers, following the season in which both players turned 20. While some career stats and honors were comparable, Kournikova had accomplished a (sometimes shockingly) great deal more by that point in her career.


Now, following the season in which Bouchard, too, celebrated her own 20th birthday, the Canadian's career numbers at the same career juncture can be compared to those of Kournikova and Stephens. As it it, Bouchard's numbers -- with far less WTA-level action than the Russian at this stage -- look a great deal better than Stephens' did a season ago. It's just a simple snapshot -- or chart -- of a moment in time, but here's the (now) three-headed comparison:






*

- Kournikova is arguably the most marketed non-team athlete/former athlete ever, while Stephens was the highest-ranked active tennis player on a 2013 listing of the most marketable athletes in the world. Bouchard, of course, was the biggest new star on tour in 2014, signing endorsements with Coke and other major companies while also gracing the cover of many international magazines.

The latest: a shiny new photo spread in Hello magazine.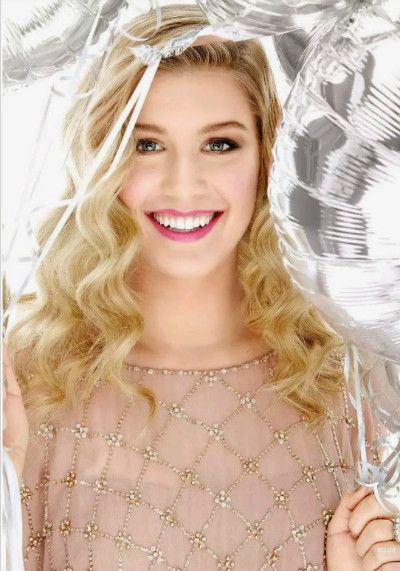 *...AND FIVE MORE TO PONDER, AS WELL*


* -

Belinda Bencic, SUI (33):

at 17, the New Swiss Miss still might be a bit young to contend for the Top 10, but after finishing '14 at #33 the Top 20 is surely within reach if her quick progress continues this season. And if she can get up to #15, well, who knows?
* -

Angelique Kerber, GER (10):

credit the German for holding onto her Top 10 ranking despite being such an underachiever in singles finals (1-6 the last two years, 0-4 in '14). But with the bottom of the Top 10 getting more competitive in' 15, she's going to have to find a way to win a few titles to end a fourth straight season there. One thing we DO know -- she'll put up a good fight.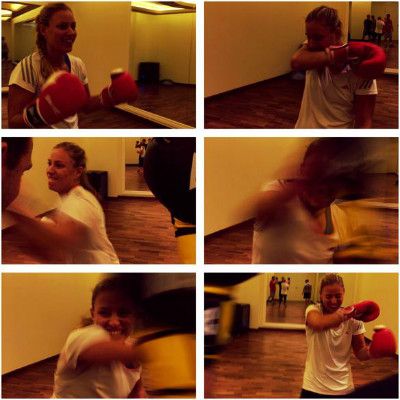 * -

Garbine Muguruza, ESP (21):

a Spanish woman hasn't finished in the year-end Top 10 since 2000 (Sanchez Vicario), and hasn't made her Top 10 debut since 1989 (C.Martinez). But Muguruza reached the Top 20 for the first time when Li Na's name dropped out of the rankings, and if she improves upon her consistency of results just a little -- and maybe puts up one big breakout slam result -- the 20-year old could become the third Spanish Top 10er in WTA history.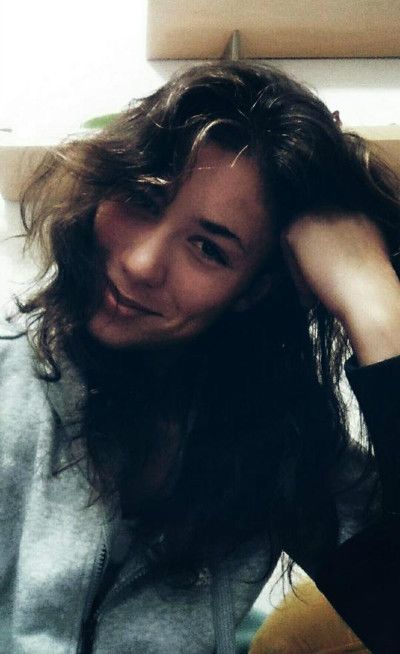 * -

Karolina Pliskova, CZE (24):

she's still looking for her first slam Round of 16 result, but the tour's #2 ace leader (behind only Serena) reached five finals (winning two) in '14. She could make a BIG leap up from her current #23 in '15, and if Safarova can't do it then maybe Pliskova could be that second Czech in the Top 10. The last time there were three? Well, since you can't "officially" count Navratilova's Top 10 finishes after her defection... that'd be never.
* -

Venus Williams, USA (19):

Last year Williams showed that she can physically hold up for an entire season, as she deals with her Sjogren's better and better. She even proved that second week slam contention isn't beyond her reach, either. The season before her target year for another potential berth on an Olympic team in '16, '15 would be a season in which Venus will be looking to create some season-ending momentum. A fourteenth career Top 20 finish in the last eighteen years (and her first consecutive since 2009-10) would surely do that.



*ALSO FOR YOUR CONSIDERATION*


* -

Dominika Cibulkova, SVK (11):

Cibulkova had a good '14, but so many of her season's best moments were front-loaded -- highlighted by a runner-up at the Australian Open -- that is almost seems like it was TWO seasons ago that the Slovak catapulted herself into the discussion at the TOP of the sport, even though she managed to slip into the Top 10 after Li's was removed from the rankings. She'll always be a great competitor with big win potential, but whether she can ever climb so high again is a real question. In fact, it's difficult to see it happening.
* -

Sara Errani, ITA (15):

the Italian, while she still has her singles "moments" and shines in doubles, has slipped back into a more comfortable area -- talent-wise, as well as what's best for her own psyche -- between #11-15. Of course, one big slam run to, say, another semifinal (or better) in Paris and Errani could challenge for the Top 10 again.
* -

Jelena Jankovic, SRB (16):

after surging back into the Top 10 in '13, JJ slipped back to #16 last year. She'll turn 30 in early '15, so one has to wonder if maybe another climb up the rankings might not be in the cards for the dramatic, entertaining, chaotic Serb who we'd like to see stick around for as long as possible. Even if we know that just isn't possible. Drat!
* -

Anastasia Pavlyuchenkova, RUS (25):

is 2015 the season that the Russian lives up to all that promise she showed as a junior, and occasionally has as a pro? Indoor wins in Paris and Moscow showed her in a good light in '14, and a nice run in Melbourne to begin the new year might set her up for a career season.
* -

Peng Shuai, CHN (22):

how does Peng react to Li's departure? Does she embrace the empty Chinese spotlight and build off her much-improved (in singles) '14 campaign to fill the new void, or does the added pressure to be the face of Chinese tennis cause her to recede back into the crowd? Either way, a maiden tour title would be nice. Finally.



*DOUBLES TOP 10*


['14 ranks in parenthesis]
Sara Errani, ITA (1)
Martina Hingis, SUI (11)
Andrea Hlavackova, CZE (15)
Lucie Hradecka, CZE (22)
Hsieh Su-Wei, TPE (5)
Ekaterina Makarova, RUS (7)
Sania Mirza, IND (6)
Flavia Pennetta, ITA (14)
Elena Vesnina, RUS (7)
Roberta Vinci, ITA (1)







2015 NEWCOMERS OF THE YEAR:

Katerina Siniakova/CZE, Ana Konjuh/CRO and Taylor Townsend/USA




2015 MOST IMPROVED PLAYERS:

Anastasia Pavlyuchenkova/RUS, Annika Beck/GER, Anna Schmiedlova/SVK and Vitalia Diatchenko/RUS




2015 SURPRISE PLAYERS:

Denisa Allertova/CZE, Andreea Mitu/ROU, Patricia Maria Tig/ROU and Wang Qiang/CHN




2015 COMEBACK PLAYERS:

Victoria Azarenka/BLR, Laura Robson/GBR, Vicky Duval/USA and Jamie Hampton/USA; (doubles) Bethanie Mattek-Sands/USA, Nadia Petrova/RUS




FIRST-TIME WTA CHAMPIONS:

Belinda Bencic/SUI, Jana Cepelova/SVK, Zarina Diyas/KAZ, Anna-Lena Friedsam/GER, Camila Giorgi/ITA, Ana Konjuh/CRO, Peng Shuai/CHN, Shelby Rogers/USA, Katerina Siniakova/CZE, Tereza Smitkova/CZE




FIRST-TIME WTA FINALISTS:

Anna-Lena Friedsam/GER, Ana Konjuh/CRO, Barbora Krejcikova/CZE, Aleksandra Krunic/SRB, Kristina Mladenovic/FRA, Evgeniya Rodina/RUS, Anna Schmiedlova/SVK, Katerina Siniakova/CZE, Tereza Smitkova/CZE, Carina Witthoeft/GER, Zheng Saisai/CHN




NCAA CHAMPION:

Jamie Loeb, North Carolina




NAMES TO WATCH IN THE JUNIOR SLAMS:

Dalma Galfi/HUN, Elena Gabriela Ruse/ROU, Paula Badosa Gibert/ESP, Marketa Vondrousova/CZE




FIRST SECOND-WEEK SLAM RESULTS:

Annika Beck/GER, Caroline Garcia/FRA, Madison Keys/USA, Karolina Pliskova/CZE, Katerina Siniakova/CZE





*RANKINGS*




#1-RANKED SINGLES PLAYER DURING SEASON:

Serena Williams and (briefly, 2-4 weeks), another player (Sharapova, Kvitova or Halep?)




#1 RANKED DOUBLES PLAYERS DURING SEASON:

Sara Errani & Roberta Vinci (co=#1's), Ekaterina Makarova & Elena Vesnina (co-#1's), Sania Mirza




RUSSIANS IN YEAR-END TOP 20:

Maria Sharapova, Ekaterina Makarova, Anastasia Pavlyuchenkova




NORTH AMERICANS IN YEAR-END TOP 20:

Serena Williams, Eugenie Bouchard, Venus Williams, Madison Keys




YOUNGEST IN YEAR-END TOP 20:

Madison Keys/USA




YOUNGEST IN YEAR-END TOP 50:

Belinda Bencic/SUI




YOUNGEST IN YEAR-END TOP 100:

Ana Konjuh/CRO




OLDEST IN YEAR-END TOP 100:

Venus Williams/USA




FIRST-TIME IN-SEASON TOP 10 JUMPS:

Ekaterina Makarova/RUS, Lucie Safarova/CZE and Garbine Muguruza/ESP




FIRST-TIME IN-SEASON TOP 20 JUMPS:

Madison Keys/USA, Belinda Bencic/SUI, Karolina Pliskova/CZE, Elina Svitolina/UKR, Coco Vandweghe/USA and Camila Giorgi/ITA




FIRST-TIME IN-SEASON TOP 50 JUMPS:

Anna-Lena Friedsam/GER, Ana Konjuh/CRO, Aleksandra Krunic/SRB, Carina Witthoeft/GER




FIRST-TIME IN-SEASON TOP 100 JUMPS:

Francoise Abanda/CAN, Denisa Allertova/CZE, An-Sophie Mestach/BEL, Andreea Mitu/ROU, Naomi Osaka/JPN, Patricia Maria Tig/ROU, Taylor Townsend/USA




HIGHEST-RANKED PLAYERS WITHOUT A TOUR SINGLES TITLE IN CAREER:

Varvara Lepchenko/USA and Sloane Stephens/USA





*MISCELLANEOUS TOP 10*


Serena Williams leads tour in titles for fourth consecutive year


=============================


Martina Hingis wins a grand slam title in either doubles or mixed (or both)


=============================


Azarenka defeats Serena in a hard court final


=============================


Maria Sharapova does not get her first win over Serena Williams since 2004, but Caroline Wozniacki does get HER second ever (as well as a career-best five other wins over Top 5 players)




=============================


Garbine Muguruza reaches her first career slam singles semifinal, and a slam doubles final


=============================


Sania Mirza becomes the first Indian woman to be ranked #1 (in doubles)


=============================


Sloane Stephens and Genie Bouchard meet in a grand slam for the first time, sometime in the first three rounds


=============================


Two players are first-time slam singles champions


=============================


Ana Ivanovic reaches her first slam semifinal since winning Roland Garros in 2008


=============================


Nicole Vaidisova finally ends her retirement. Yep, I guess I have to stop predicting that now, huh? There still isn't enough data to take a good stab at her results, but I've only got nine predictions here... so I guess I'll predict a slam Round of 16 result SOMEWHERE for the un-retired Czech.


=============================








=EARLY OUTLOOKS=


[singles]


AO:

S.Williams d. Azarenka


RG:

Halep d. Sharapova


WI:

S.Williams d. Kvitova


US:

Wozniacki d. Halep


WTA:

S.Williams d. Wozniacki

[doubles]


AO:

Hsieh/Mirza


RG:

Errani/Vinci


WI:

Makarova/Vesnina


US:

Hingis/Pennetta


WTA:

Hsieh/Mirza

[mixed doubles]
Martina Hingis
Sania Mirza
Kristina Mladenovic (2)

[team]


FC:

Czech Republic def. Germany

Of course, I could be waaaaaay off.





Here's ATP Backspin's Galileo West and his take on the upcoming season:




Au revoir 2014, G'day 2015.

So here are my picks. I am doing the WTA in alphabetic order because, if I recall correctly, that's how I did it last year. Additionally, I was very impressed with Mauresmo and I'll also take the chance to say congratulations to Navratilova, who is getting married.



*2015 WTA YEAR-END TOP 10 PREDICTIONS*




Azarenka




Bouchard




Ivanovic




Kerber




Kvitova




Petkovic




Radwanska




Sharapova




S.Williams




Wozniacki



...I like Azarenka to come back a little bit. She should make a semi or two at slam level and win two or three tournaments. That should be enough to see her well inside the top ten. Bouchard will have a lot to defend, but she should be able to stay inside the top fifteen. I like Ivanovic and Kerber to stay there, though the time they have left is waning. Kvitova could do anything, but until that serve stops working she stays here. I think Petkovic and Radwanska are both facing prove it years. For now, I'm fine with giving them the benefit of the doubt. And as for the last three, I don't need to justify them do I?



*FOUR MORE TO PONDER*


Jankovic, V. Williams, Cornet, Puig

...Two former world number ones with two contrasting games fighting off personal issues and a loss of form have made solid comebacks. It will be interesting to see it continue. Past French number ones include Pierce, Mauresmo, Tauziat and even Lenglen. I mean that in the same respect as Stosur is Australian number one. Point being that interesting things tend to happen to the top ranked Frenchwoman, whoever she may be. Monica is just 21 and already well inside the top 100, having been as high as 41 just eight months ago. She won her maiden title, but was poor at the slams. She is one to watch in the coming months.



=EARLY OUTLOOKS=




AO:

S. Williams d. Sharapova


RG:

Sharapova d. Halep


WI:

Kvitova d. S. Williams


US:

S. Williams d. Halep


WTA:

Halep d. Sharapova



*BOLD PREDICTIONS*


Here are a few less likely to happen scenarios.


=============================


Radwanska continues to disappoint and falls out of the top ten.


=============================


A recent slam champion retires: Kuznetsova, Stosur, Schiavone?


=============================


Sharapova finally finishes as the world number one.


=============================


No Italian player is in the top twenty come next December


=============================


Stacey Allaster announces she will step down in 2017 and begins to look for a replacement as CEO.


=============================


Zvonareva wins a title, makes the top thirty.


=============================


Sharapova finally wins in Miami.


=============================


Hingis takes a wildcard into a singles event with a weak field and actually wins it.


=============================



Merry Christmas to you and yours. Looking forward to a new year and new drama.

Galileo





Check out Galileo's 2015 ATP predictions this weekend on ATP Backspin!


All for now.