Wk.42- The Tennis Gods Might Be Hordette Crazy...again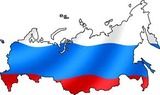 Hmmm, are the Tennis Gods trying to tell us something? Are they drunk on power, being their usual annoyingly smug
we-know-everything-but-you-know-nothing-nyah-nyah-nyah
selves, or just plain crazy?
Could it be that they miss the "good old days" of the WTA's Russian Revolution, too?


Remember, there was a time when, with no disrespect to the Sisters or the two-headed Waffle monster, the Hordettes sported the deepest pool of talent in the sport, and were collectively the biggest and most far-reaching force not named Federer or Serena in tennis. From 2002-10, Russians won 110 titles and reached 117 additional finals on tour, with sixteen players becoming first-time singles champions during the stretch. Russia won four Fed Cups from 2004-08, and from 2004-12 Hordettes led (alone or tied) the WTA in finalists for nine straight seasons, and in seven of those seasons produced the most champions, as well.

Last year, Backspin celebrated the tenth anniversary of the Revolution's banner campaign. In 2004, three Russians were first-time slam champions. The season ended with Maria Sharapova taking the title at the WTA Championships, and Team Russia, in Moscow, claiming the nation's first of four Fed Cup titles over the next five years. Four Hordettes finished the season ranked in the Top 6. Since Anna Kournikova became the first post-Soviet era Russian to find WTA success in 1997, finishing in the Top 10 in 2000, ten additional Russian women have reached the Top 10 since '01, more than any other nation during that span. Two -- Sharapova and Dinara Safina -- reached #1. In all, they've won eight slam crowns, produced fourteen major runner-ups, one singles Gold Medalist (Elena Dementieva), as well as five others who ended up on the Olympic medal stand (including the historic sweep of all three singles spots in Beijing in '08). More different players from Russia have claimed slams since 2004 than from any other country, and the nation has placed at least one player in the semifinals of thirty-six of the past forty-seven slams (including nine different women in major final fours from 2003-15) and in the Round of 16 at sixty of sixty-one.

For the most part, though, the Russian threat has lessened considerably of late. While the best and the brightest of the group, as well as the most consistently competitive at a high level, Sharapova, reached the Australian Open final and Wimbledon semifinals in '15, she has missed chunks of the season due to, or played with, an injury. Even with all her success, it's been a common theme/worry for her career for years. Most of the original Revolutionaries are now retired, nearly so, or only occasionally spark (hello, Sveta). This season seems assured of being the Hordettes' least successful since the pre-Revolution days. The five singles titles won by Russians this year are the least since they were shut out in 2001. The nine singles finalists are the fewest since that same season.

Ah, but have no fear... the Tennis Gods seems to be bestowing on us a little Hordette hope. Or at that appears to be the case.

In 2013, Hordettes won the Junior Fed Cup 16s title, and Russia has claimed the 14s FC title the last two years, as well. Over the last two seasons, three young Russians have picked up junior slam titles at three different majors, while two others have reached finals.

2014 Australian Open - Elizaveta Kulichkova
2014 Roland Garros - Daria Kasatkina
2015 Roland Garros - Anna Kalinskaya (RU)
2015 Wimbledon - Sofya Zhuk
2015 Wimbledon - Anna Blinkova (RU)

On the WTA tour, 20-year old Margarita Gasparyan became the first 20-or-under Hordette maiden title winner on tour since 2011. The last teenage first-timer from Russia was back in 2010, but 18-year old Daria Kasatkina, a first week star at this year's U.S. Open and a first-time WTA semifinalist this past weekend, might end that drought soon. So far, the numbers are still working in the Hordettes' favor, as four different Russians have claimed singles titles in '15, tied for the tour lead this season (as usual), but more than a few other things are bringing back memories of the former Russian glory of the 2000's.

On the final regular season weekend of the year, at the Kremlin Cup in Moscow, no less, the Tennis Gods appeared to be positively drunk on Hordettes (or, you know, semi-divine vodka). We witnessed a bit of the old Revolutionary flavor take hold in the mother country after having been absent for quite a while as Svetlana Kuznetsova and Anastasia Pavlyuchenkova met in the 27th all-Hordette final on tour (seventeen different woman have played in those matches, with twenty-one having taken place between 2004-09). It was the first all-Russian final since 2011. The last time Hordettes met to decide the champ in Moscow was 2006.



*ALL-RUSSIAN WTA FINALS*


2003 Doha - Anastasia Myskina def. Elena Likhovtseva
2004 Doha - Anastasia Myskina def. Svetlana Kuznetsova
2004 Roland Garros - Anastasia Myskina def. Elena Dementieva
2004 U.S. Open - Svetlana Kuznetsova def. Elena Dementieva
2004 Hasselt - Elena Dementieva def. Elena Bovina
2004 Moscow - Anastasia Myskina def. Elena Dementieva
2006 Indian Wells - Maria Sharapova def. Elena Dementieva
2006 Miami - Svetlana Kuznetsova def. Maria Sharapova
2006 Moscow - Anna Chakvetadze def. Nadia Petrova
2006 Linz - Maria Sharapova def. Nadia Petrova
2007 Hobart - Anna Chakvetadze def. Vasilisa Bardina
2008 Doha - Maria Sharapova def. Vera Zvonareva
2008 Dubai - Elena Dementieva def. Svetlana Kuznetsova
2008 Berlin - Dinara Safina def. Elena Dementieva
2008 Beijing - Elena Dementieva def. Dinara Safina
2008 Tokyo - Dinara Safina def. Svetlana Kuznetsova
2009 Auckland - Elena Dementieva def. Elena Vesnina
2009 Sydney - Elena Dementieva def. Dinara Safina
2009 Stuttgart - Svetlana Kuznetsova def. Dinara Safina
2009 Rome - Dinara Safina def. Svetlana Kuznetsova
2009 Roland Garros - Svetlana Kuznetsova def. Dinara Safina
2009 Toronto - Elena Dementieva def. Maria Sharapova
2010 Kuala Lumpur - Alisa Kleybanova def. Elena Dementieva
2010 Istanbul - Anastasia Pavlyuchenkova def. Elena Vesnina
2010 Tashkent - Alla Kudryavtseva def. Elena Vesnina
2011 Baku - Vera Zvonareva def. Ksenia Pervak
2015 Moscow - Svetlana Kuznetsova def. Anastasia Pavlyuchenkova


[most finals]


12...Elena Dementieva (6-6)
9...Svetlana Kuznetsova (5-4)
7...Dinara Safina (3-4)
5...Maria Sharapova (3-2)
4...Anastasia Myskina (4-0)
3...Elena Vesnina (0-3)
2...Anna Chakvetadze (2-0)
2...Alisa Kleybanova (2-0)
2...Anastasia Pavlyuchenkova (1-1)
2...Nadia Petrova (0-2)

But that wasn't all. Kasatkina & Vesnina combined to win the doubles, too, making it a full Russian sweep of the titles for the first time since 2004. That was THE year, of course. That sweep eleven seasons ago was soon followed up by Sharapova winning the tour's year-ending championships, and Team Russia winning the first of those four Fed Cup titles soon after.

Hmmm... is it right to wonder if the Tennis Gods might be teasing us, or trying to tell us something?

Maybe, maybe not. But here's where I note that Sharapova is back in action at the CURRENT WTA Finals event, having just completed her first full match since Wimbledon, and getting a win in round robin action over the 4Q's top player, Aga Radwanska. A great Sharapova comeback week could single-handedly change the Russians' collective '15 campaign stats with a title run or final appearance. A sixth '15 singles title for a Hordette would cut back the "fewest since" year to 2012, and a tenth Hordette finalist would match 2014's overall total of ten.

Oh, yeah. And in a few weeks the Russians will be competing in the Fed Cup. Just like in 2004.


Backspin Time Capsule: 2004 WTA Championship & Fed Cup http://t.co/tJNoyf8kJW The "Season of the Hordettes" has two grand finales.

— Todd Spiker (@TheBackspinner) October 23, 2014


Of course, the defending champion Czechs will having something to say about things. But I'm just sayin'.



*WEEK 42 CHAMPIONS*
MOSCOW, RUSSIA (Premier $703K/HCI)
S:

Svetlana Kuznetsova/RUS def. Anastasia Pavlyuchenkova/RUS 6-2/6-1


D:

Daria Kasatkina/Elena Vesnina (RUS/RUS) d. Irina-Camelia Begu/Monica Niculescu (ROU/ROU) 6-3/6-7(7) [10-5]
LUXEMBOURG, LUXEMBOURG (Int'l $227K/HCI)
S:

Misaki Doi/JPN def. Mona Barthel/GER 6-4/6-7(7)/6-0


D:

Mona Barthel/Laura Siegemund (GER/GER) d. Anabel Medina-Garrigues/Arantza Parra-Santonja (ESP/ESP) 6-2/7-6(2)
WTA FINALS - "RISING STARS" (Singapore)
Final:

Naomi Osaka/JPN def. Caroline Garcia/FRA 3-5/5-4(6)/4-1




Co-PLAYERS OF THE WEEK:

Svetlana Kuznetsova/RUS & Misaki Doi/JPN


...well, you just never know when Sveta is going to come to play, do you? Back in Russia, the 30-year old Kuznetsova claimed her first ever pro singles title on home court at the Kremlin Cup, ruling Moscow with an iron fist with wins over Czechs (Katerina Siniakova & Klara Koukalova), a Latvian (Anastasija Sevastova), a Ukrainian (Lesia Tsurenko) and, finally, a fellow Hordette (Anastasia Pavlyuchenkova) in the first all-Russian tour singles final since 2011. Kuznetsova joins Anastasia Myskina and Elena Dementieva as the only Hordettes to lift both Kremlin Cup singles and doubles ('13 w/ Sam Stosur) championship trophies, and her fifteenth career tour win makes her 2014-15 stretch (she last won in Washington in '14) the first back-to-back seasons in which she's won a singles title since 2009-10. This was the fourteenth singles title of the season won a thirtysomething player, while Kuznetsova is the first ever 30+ winner with "RUS" next to her name.

.@SvetlanaK27 captures @KremlinCup_ru title! ?? 1st #WTA title of 2015--> https://t.co/ztylDbVqkP pic.twitter.com/mXDrkQiYsj

— WTA (@WTA) October 24, 2015

Week 42's second PoW honoree is Doi. The 24-year old, playing in her first WTA singles final in Luxembourg, became the third Japanese woman in the last two seasons to become a maiden champ (after no women from Japan had been able to say as much since '07). Doi won a $50K challenger final in January, but the biggest of her five previous pro singles titles had been a $75K event in 2010. She came into Luxembourg on a five-match losing streak, but she opened her week with a 1st Round upset of Andrea Petkovic (7-5 in the 3rd) and took off from there, winning seven of her next eight sets of action against Denisa Allertova, Jelena Jankovic, Alison Van Uytvanck (who retired after the 1st) and Mona Barthel, dropping only a tie-break 2nd set in the final against the German before then proceeding to win a bagel 3rd to take the title. She's up to a career-best #60 in the new rankings, replacing the recently-elevated (and fellow first-time champ) Nao Hibino as the highest-ranked Japanese woman on tour.

Misaki Doi captures #LuxembourgOpen title! ?? 1st career #WTA title--> https://t.co/iTq6VYILut pic.twitter.com/updBwdKkuQ

— WTA (@WTA) October 25, 2015



===============================================




RISERS:

Anastasia Pavlyuchenkova/RUS & Mona Barthel/GER


...hmmm, should I ask for a little compensation from Anastasia? I mean, if she wanted to go on her best run of the season a little earlier than October all she had to do ask for me to start talking about what she HASN'T done back in January rather than the last couple of weeks. It wouldn't have been an editorial stretch. A week after winning a title in Linz, Pavlychenkova, the '14 Kremlin Cup winner, returned to the final in Moscow after running off a string of victories over Monica Niculescu, Lucie Safarova, Margarita Gasparyan and Daria Kasatkina. She ultimately went out in quick order (2 & 1) against Kuznetsova. But, come on, we KNEW she wasn't going to win the title. That possibility was taken off the table when I actually picked her to DEFEAT Sveta in the final once Angelique Kerber pulled out of the event.

.@NastiaPav on ?????? Look at the court coverage! ????#WTA https://t.co/000ASgubuJ

— WTA (@WTA) October 22, 2015

Like Pavlyuchenkova, Barthel is usually at her best at indoor events. The Paris Indoors champ in 2013, she was looking to win under the roof in Luxembourg last week, which would give her four straight seasons with a WTA singles title. Only Sharpova, Serena, Caro, Kvitova and A-Rad have longer active streaks. Wins over Sloane Stephens, Tatjana Maria, Mirjana Lucic-Baroni and Stefanie Voegele put her into her sixth career final. But after winning a tie-break to force a 3rd set against Misaki Doi in the championship match, Barthel was left in the dust by the Japanese woman in the deciding stanza, which she took at love. Barthel didn't end her week on that bad note, though, as she later took to the court in the doubles final with Laura Siegemund. The pair had saved three MP in the semis to advance, and a win over Medina-Garrigues/Parra-Santonja in the final gives Barthel her second career tour-level (Stuttgart '13 w/ Lisicki) doubles title.


===============================================



@WTARisingStars @WTA who the hell is that?

— Anders J. (@Johansson85) October 19, 2015
Wait, you haven't heard of THE Naomi Osaka!? You can follow her at the #WTARisingStars Invitational this weekend! https://t.co/hxNqrQGBF2

— WTA Rising Stars (@WTARisingStars) October 19, 2015



SURPRISE:

Naomi Osaka/JPN


...while she's been mentioned in this space several times during the '15 season, the name of the 18-year old world #202 wasn't exactly on everyone's lips heading in the Rising Stars exhibition in Singapore. By the end of the weekend, though, she'd gathered quite a few new fans, garnered good reviews and, oh yeah, walked off with the trophy for the second annual competition despite being the lowest-ranked player (#202) in the four-woman field.

Naomi Osaka on meeting Venus Williams pic.twitter.com/DSYrxFW5eC

— Bobby Chintapalli (@bobbychin) October 26, 2015
Wanna know how funny/quirky #WTARisingStars Invitational champion Naomi Osaka is? The answer is: VERY! https://t.co/0yy4QCBCiA

— Reem Abulleil (@ReemAbulleil) October 25, 2015

After losing her first two matches in three (abbreviated) sets in round robin action to Caroline Garcia and Ons Jabeur, Osaka slipped into the final with a 1-2 record via a 3rd set tie-break victory over Zhu Lin. In the final, she once again faced off with the more experienced Garcia, and quickly fell behind a set and 3-0 (with the Pastry only needing to win a fourth game for the title). After staving off four match points, Osaka went on to to win a 2nd set TB and then took four of the five games in the 3rd set to succeed Monica Puig (2014) as the exhibition champion and send Garcia home wondering what might have been. Unfortunately, the Pastry has a little TOO much experience on that front.

Newly crowned #WTARisingStars Invitational Champion Naomi Osaka taking a selfie with the amazing crowd! #WTAFinals pic.twitter.com/3oS7PPEfxX

— WTA Rising Stars (@WTARisingStars) October 25, 2015
Singapore is all about Naomi Osaka. "Being here makes me feel like I'm a top person even though I'm not really."

— Frith (@pluckyloser) October 25, 2015
Nice way for Naomi Osaka to follow her @WTARisingStars win: Meeting hero @Venuseswilliams (for 2nd time) #WTAFinals pic.twitter.com/uqB0EaHOTf

— Nick McCarvel (@NickMcCarvel) October 25, 2015



===============================================




VETERAN:

Mirjana Lucic-Baroni/CRO


...the 33-year old Croat reached the QF in Luxembourg, notching wins over Carina Witthoeft and Sara Errani, with the latter victory over the Italian Lucic's third (w/ Stosur & Begu) over a player ranked in the Top 26 since she reached the Quebec City semis last month, one year after winning the title there. Following a #61-ranked season in 2014 in which MLB ranked in the Top 100 for the first time since 1999 and won her first title in sixteen years, 2015 hasn't been quite as headline-worthy. Setting aside a big win over Simona Halep at Roland Garros and one over then-Top 10er (and soon-to-be U.S. Open Series -- cough, cough - "champ") Karolina Pliskova in Toronto, Lucic has been battling back against bad stretches all year. She had five consecutive losses in the spring, a 2-6 skid during the summer (spanning the clay, grass and early hard court seasons), and was riding another 2-5 slump heading into last week. Still, at 23-28, Lucic has done enough to be ranked in the Top 70 and is going to finish in the Top 100 in back-to-back seasons for the first time since 1997-99, when she was aged 15-17.


===============================================




COMEBACKS:

Stefanie Voegele/SUI & Anastasija Sevastova/LAT


...25-year old Latvian Sevastova retired from the sport in May 2013. She returned in January of this year, and had immediate success. She won four of her first five comeback events on the ITF circuit, compiling a 29-1 record. As she's moved up to playing in WTA events later in the season, her results have (not surprisingly) slowed a bit. Still, in Week 30 she reached the semis in Florianopolis, her first such result on the WTA tour since 2010. But she came into Moscow off a 4-5 stretch since reaching that July SF in Brazil. She ended the skid with three qualifying wins, then MD victories over Olga Govortsova and (here she is AGAIN) Karolina Pliskova (putting a final stake in the heart of the Czech's Singapore hopes) to reach the QF. Sevastova, 54-13 overall this season, is up to #112 in the new rankings, and if she plays in a few small ITF or WTA $125K Series events in the final months of '15 the former world #36 (2011) might just get her fourth career Top 100 season, her first in four years.

WC Stefanie #Vögele lost vs M. Barthel in the SF @WTA Luxembourg, but what a great week for Stefi! #SupportTheSwiss pic.twitter.com/UKkX8pu1OH

— Swiss Tennis (@swiss_tennis) October 24, 2015

Voegele, 25, was a wild card entry in the Luxembourg event last week as the #148-ranked player in the world. It's been quite a swift fall in '15 for a woman who finished at #44 in 2013 (when she had four SF results, most notably in Charleston and Linz) and #78 last year. She opened her season innocently enough back in January, taking a three-set loss to fellow Swiss Timea Bacsinszky (then ranked #47... oh, what we didn't know), but the seasons that followed for both since that moment couldn't have been more different. Bacsinszky won two titles, reached a slam semi and climbed into the Top 10; while Voegele lost six straight in the spring, then seven straight in the summer. Having nearly fallen out of the Top 150, she finally had her best result of the season last week, knocking off Ula Radwanska, Anna-Lena Friedsam and Laura Siegemund to reach her seventh career tour-level semifinal (her second in Luxembourg, having gotten so far in '13, as well), her first since July '14 in Baku. She's up to #121 in the new rankings.


===============================================




FRESH FACES:

Daria Kasatkina/RUS & Alison Van Uytvanck/BEL


...fear the Kasatkina. The 2014 Roland Garros girls champ has been making a name for herself on the pro level in '15, and she was at it again -- big time -- last week in Russia. A winner of a circuit-leading five ITF titles this season (she's 7-0 in career finals), the 18-year old recently put in a 3rd Round U.S. Open run as a lucky loser. In Moscow, she qualified with victories over Kateryna Kozlova, Anna Kalinskaya and Paula Kania, then notched MD wins over Kania (again) and '14 runner-up Irina-Camelia Begu, then destroyed Carla Suarez-Navarro in under an hour before falling in the her first career WTA semi to Anastasia Pavlyuchenkova. In doubles, she teamed with fellow Hordette Elena Vesnina to win her first career tour title (delivering Begu a second loss of the week, with partner Monica Niculescu in the final). Before last week, she'd never even played doubles at the WTA level. Kasatkina, despite the LL branding, knows something about winning. She opened '15 by going 18-3, then after a slight 0-3 slip in the spring has gone a combined 40-9 since in ITF and WTA competition. Her week lifts her from #104 into the Top 100 at #73. Needless to say, I'm going to be picking this girl to win her first tour singles title next season when 2016 "Prediction Blowout" time comes around. (Psst...maybe even more than one.)

It took less than an hour for 18-yr-old Daria #Kasatkina to defeat #Suarez Navarro for spot in #KremlinCup SFs pic.twitter.com/AHWLmvYpFi

— TennisTV (@TennisTV) October 22, 2015

Van Uytvanck, who at one point had none other than countrywoman Kim Clijsters (Backspin's "All-Time MVP," don't you know) cheering her on from the stands in Luxembourg, reached her third 2015 singles semifinal with wins over Richel Hogenkamp, #2-seeded Ana Ivanovic and '14 runner-up Barbora Strycova. The Waffle was forced to retire in the semis against Misaki Doi with a viral illness, falling to 0-4 in career WTA SF appearances (all in the last thirteen months). Still, she's up to a career-best #41 in the new rankings.

.@AlisonVanUytvan knocks out Ivanovic for a place in #LuxembourgOpen Quarterfinals--> https://t.co/d2b62ufeuB #WTA pic.twitter.com/oeeU2O1mQI

— WTA (@WTA) October 22, 2015



===============================================




DOWN:

Timea Bacsinszky/SUI & Caroline Garcia/FRA


...this week's "Down" (dis)honorees are a dual case of, "but it started out so well." The experiences of both Bacsinszky and Garcia in Week 42 don't take away from the good both achieved, but what happened is surely worth noting here. Bacsinszky's banner year has led her to the Top 10 in the sport, but with Singapore still within reach she was playing in Luxembourg (where she was won her first career title in '09), which the tour had announced in early October wouldn't count in the Singapore race because of it's Sunday final. Thing is, most players had to sign up for the event well before that, and most weren't exactly kept in the know about the whole situation until it was too late, or nearly so. As it turned out, Bacsinszky injured her knee in her first match against Laura Siegemund, forcing her to retire and, ultimately, end her season early. She'd been hoping to at least be an alternate in Singapore. Of course, none of this dampened Bacsinszky's spirits one bit. She just wouldn't be the People's Timea if that happened.

An emotional @TimiBacs on her stellar season: pic.twitter.com/BXTZ287Nqm

— WTA Insider (@WTA_insider) October 21, 2015
October 24, 2015
It's fitting that Bacsinszky and Garcia come together once more at the end of 2015, considering the two did a Mexican tango (if there is such a thing, and if there isn't, well, there should be) in a pair of finals in Acapulco and Monterrey earlier this season in which the Swiss wrestled away the "Queen of Mexico" title from the Pastry on successive weekends. Playing in the Rising Stars exhibition in Singapore, Garcia (#35) was the highest-ranked player in the four-person round robin (w/ Naomi Osaka, Zhu Lin and Ons Jabeur). She went 3-0 in RR action, coasting into the final (the other three each went 1-2). But after defeating Osaka in three sets just a few days earlier, Garcia squandered a set and 3-0 lead (the abbreviated rules only required her to win four games in the set), failing to convert on four match points and losing to the 18-year old world #202 in the 3rd in her MOST important singles match of her week. Garcia competes in the WTA Finals doubles with Katarina Srebotnik this week (they lost their opening match on Monday to the Chan sisters).


===============================================




ITF PLAYERS:

Jovana Jaksic/SRB & Daniela Seguel/CHI


...22-year old Serb Jaksic, the runner-up at the WTA Monterrey event last year (in the WTA's first all-Serb tour final vs. AnaIvo), claimed her biggest title since playing in her only tour level final with a victory at the $50K challenger in Saguenay, Quebec this weekend. The runner-up to Julie Coin at last year's event, Jaksic returned and completed the extra step by claiming her fifteenth career circuit crown with a 6-3/6-7(5)/6-1 win in the final over Switzerland's Amra Sadikovic.

What a dream week! So happy to win my first 50k tournament here in Saguenay! Thanks for best support! Love you ???? pic.twitter.com/LMxoDFaH32

— Jovana Jaksic (@JaksicJovana) October 26, 2015

At the $25K event in Bucaramanga, Colombia it was Chile's Daniela Seguel who walked away with the honors. The 22-year old defeated Paraguay's Montserrat Gonzalez 6-7(0)/6-3/6-4 in the final to pick up her tenth career circuit title, and tied for the 2015 ITF lead with her fifth crown of the season.

¡Daniela Seguel [@danielaseguel3] campeona en Colombia! La colocolina y tenista nacional, ganó el ITF de Bucaramanga pic.twitter.com/PCa5iQeSLh

— Mundo Colo Colo (@MundoColoColo) October 24, 2015
===============================================
JUNIOR STAR:

Rebeka Masarova/SUI


...up for a game of "Six Degrees of Backspin Seperation?" I can get from Cristina Sanchez-Quintanar to Roger Federer in two moves. Earlier this season in a $10K challenger in Madrid, CSQ defeated Swiss junior Rebeka Masarova in a semifinal match-up. Masarova was born in Basel, Switzerland... the hometown of none other than Roger Federer. Yep, that was just a way of introducing another entry in Swiss Tennis's ultimate plan to take over the world. Masarova, the 16-year old 25th-ranked girl, swept the singles and doubles titles at this weekend's Grade 2 Torneo event in Sanxenxo, Spain, defeating Dutch teen Nina Kruijer in a 6-1/6-3 final, and taking the doubles with Brit Francesca Jones. It was a significant step in the Swiss girl's career, but she's been close this year to even bigger things. Having previously won a Grade 3 event last November, Masarova was a runner-up at events in Casablanca (Grade 1) and Trofeo (G1), and a semifinalist in Beaulieu-sur-Mer (G1) and Milan (Grade A) earlier this season. She'll be looking to take similar steps in the '16 junior slams, for sure, having lost early in Paris (Q1 to Priscilla Hon), Wimbledon and New York (1st Rd. in both to Michaela Gordon) this year.


===============================================



@EVesnina001 ? ????? ????????? - ????????? @kremlincup_ru 2015! ?? pic.twitter.com/LvPiXL5Mij

— Babolat Russia (@BabolatRussia) October 23, 2015
Winnerwinnerchicken dinner??@kremlincup_ru champions @DKasatkina Thank you my little cute baby for the amazing week???? pic.twitter.com/npIkMRhL2H

— Elena Vesnina (@EVesnina001) October 23, 2015



DOUBLES:

Elena Vesnina/RUS & Laura Siegemund/GER


...what started out as a bad week for Vesnina (she and Ekaterina Makarova pulled out of Singapore due to Makarova's lingering leg injury), ended quite nicely as she teamed with another Hordette -- teenager Daria Kasatkina -- to win her second Kremlin Cup title in Moscow. Vesnina, now with twelve career tour doubles titles, won the Kremlin Cup in 2012 with Makarova. Kasatkina & Vesnina are the fourth all-Hordette duo to win the title. With Makarova maybe also out for the Fed Cup final, is it possible that Captain Myskina could make a leap of faith and include THIS duo as Team Russia's final match stop gap should things go to the deciding doubles? Not likely, but surely getting Kasatkina some big time FC experience early next year wouldn't be a bad idea (in other words, it's something MJF would never do... so the Czarina should do it, and likely will). There's a little bit of a Bracelet-like vibe about her.

Meanwhile, Siegemund advanced to the singles QF in Luxembourg as a lucky loser, getting a 1st Round retirement from #1 seed Timea Bacsinszky and a full match win over Kirsten Flipkens. But she ended her week in even finer fashion by picking up her third '15 tour doubles title -- with a third different partner, having also won with Asia Muhammad and Annika Beck -- by winning the crown with fellow German Mona Barthel, who also reached the singles final. The duo saved three MP in the semifinals vs. Bertens/Larsson, then defeated the veteran Spanish duo of Medina-Garrigues & Parra-Santonja in straight sets in the final.

Best way to finish a season #Barthel #Siegemund pic.twitter.com/3HgHj3ubni

— WTA Tennis DE (@WTATennisDE) October 25, 2015
===============================================
Maria is always busy. Meeting tennis legends...
Nice to see you: Maria Sharapova and Li Na ????? pic.twitter.com/oKje78NQmG

— Tennis Photos (@tennis_photos) October 25, 2015
Floating (and hitting) on court...
Fun night with @TAGHeuer on the first floating tennis court in #Singapore. ?? pic.twitter.com/hT3qmxx6pS

— Maria Sharapova (@MariaSharapova) October 23, 2015
Or taking aim off it. Take that, mom.


1. Moscow Final - Kuznetsova d. Pavlyuchenkova
...6-2/6-1. Oh, yes. The all-Hordette, all-Consternation final. I mean, there are few more unpredictable Russians -- or players, period -- than these two. So, of course, they met in the final. Want to play another little Backspin game? Okay... Pavlyuchenkova was the 2014 Kremlin Cup champ, while Kuznetsova hadn't won a title since 2014 in Washington, the same event at which Pavlyuchenkova was the runner-up this past summer against Current/Future Sloane Stephens. I'm sure there's a Rad/Citizen Anna connection in there somewhere, too. The Tennis Gods just have too much free time on their hands. I mean, can't they just sue the USTA or something so that they can stop making me dizzy?


===============================================


2. Lux Final - Doi d. Barthel
...6-4/6-7(5)/6-0. With Nao Hibino three weeks ago, Doi makes Japan the only nation with two first-time title winners on tour this season. Of the eleven first-time champions in 2015, Barthel was the final victim of the week for two of them, having also lost in the Bastad decider to Johanna Larsson. Ah, but that's not all -- she lost in the 1st Round in Eastbourne to Belinda Benic en route to the Swiss teen's maiden title there on the grass this summer, as well.


===============================================


3. Moscow 1st Rd. - Gavrilova d. Cornet 3-6/6-3/7-5
Moscow 1st Rd. - Begu/Niculescu d. Cornet/Gavrilova 6-3/7-6(2)
...this is the second straight event that Cornet faced off in singles with her doubles partner for the week. In Hong Kong, it was Yaroslava Shvedova. But in that case, Cornet won the singles encounter, then the duo took the doubles crown. Neither happened in Moscow where Gavrilova was concerned.


===============================================


4. Lux 1st Rd. - Maria d. Andrianjafitrimo
...7-5/7-5. So close, Tessah. Oh, so close. Maybe next time. (Evil laugh.)


===============================================


5. Moscow 1st Rd. - Dabrowski/Olaru d. Bukhanko/Majoli
...6-1/6-4. Hey, if Martina Hingis can get into the doubles act, then Iva Majoli, the Croat who defeated the Swiss Miss in the '97 Roland Garros final (which ultimately denied a 16-year old Hingis a Grand Slam that season) can, too. The 38-year old got a Kremlin Cup wild card into the doubles competition and played her first match on tour since 2004.


===============================================


6. Lux 1st Rd. - Siegemund d. Bacsinszky
...4-6/6-4 ret. Yet another lucky loser gets an opening round victory, though it's a pity it had to come this way.


===============================================


7. Lux SF - Barthel/Siegemund d. Bertens/Larsson
...4-6/6-1 [15-13]. The Germans saved three MP in the deciding tie-break, then went on to take the title.


===============================================


8. Moscow Q3 - Kasatkina d. Kania 6-2/6-1
Moscow 1st Rd. - Kasatkina d. Kania 7-5/2-6/6-3
...Kania knows all about fearing the Kasatkina.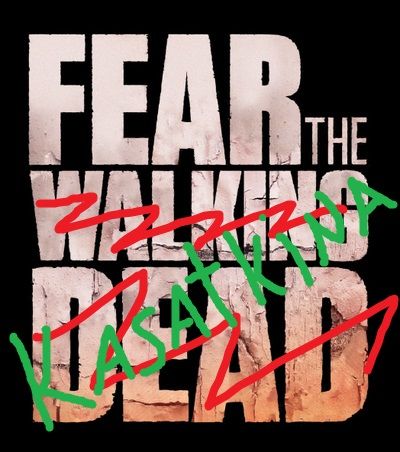 But don't blame her for Glenn's plight... that is, if what happened on "The Walking Dead" really DID happen on Sunday night, which I don't necessarily think it did. I say, blame the Tennis Gods... or the USTA. I mean, you know, if it DID happen.

No one's saying "thank you" after last night's brutal episode of #TheWalkingDead https://t.co/OVWFp3GG5F pic.twitter.com/cXxIR5IoIq

— Variety (@Variety) October 26, 2015

On second thought, just blame the USTA as a matter of course. It's usually a full-proof plan of action.


===============================================


9. $10K Sharm El Sheikh Final - Jenny Claffey d. Karola Bejenaru
... 6–3/7–6(4). The #817-ranked, 25-year old from Dublin, who was spending time coaching at the Elm Park Tennis Club in Ireland before making her pro debut in March, claims her first career ITF singles title.

Our own Jenny Claffey, through to the Semi Finals of ITF Singles tournament in Sharm El Sheikh, Egypt... Good luck! pic.twitter.com/Cs4NAV1ien

— Elm Park Tennis Club (@ElmParkTennisD4) October 23, 2015
Woohoo!! Fantastic news... Jenny Claffey just WON the ITF Pro Circuit Ladies Finals in Egypt. We are very proud of her outstanding results.

— Elm Park Tennis Club (@ElmParkTennisD4) October 25, 2015
So happy to get my first @ITFprocircuit title in Egypt. First of many ???? @JakeNalepaPT #tennis #winning #Happy pic.twitter.com/G4a6Bfl9hI

— Jenny Claffey (@JClaffeyTennis) October 25, 2015



===============================================


10. $25K Brisbane Final - Priscilla Hon d. Kimberly Birrell
...6-4/6-3. Hon wins her second career title by taking the battle of 17-year old Aussies.


===============================================


11. WTA Finals RR - Halep d. Pennetta
...6-0/6-3. Halep easily claims the opening singles match in Singapore, winning 20 of the first 27 points and the first seven games, taking the match from Pennetta in 1:10. Somehow, though, I think she'd trade this win for one over the Italian in the U.S. Open semifinals last September. Just a hunch.


===============================================



Lookie Lookie what I found in my hotel room!! @luciesafarova is breaking one out in the match tomorrow #Rawr pic.twitter.com/LISni2gAm9

— Bethanie MattekSands (@BMATTEK) October 24, 2015

12. WTA Finals RR - Mattek-Sands/Safarova d. Muguruza/Suarez-Navarro
...6-3/7-6(1). The Dynamic Duo, with the collective eye of the tiger, get an opening RR day win in their first match since taking the title in Toronto.

.@BMattek & @LucieSafarova having a little fun with the #WTAFinals fans ?? pic.twitter.com/pvpkxgTfD1

— WTA (@WTA) October 25, 2015
===============================================
Success is where you find it.
Zhu Lin beats Jabeur. Zhu says she idolized Hingis. "She played so smart and she was so beautiful. I want to take a selfie with her here."

— WTA Insider (@WTA_insider) October 22, 2015
Zhu Lin got what she wanted: a selfie with her idol Martina Hingis at the post-draw #WTAFinals party. pic.twitter.com/e4len24FOH

— WTA Insider (@WTA_insider) October 23, 2015
Apparently, Ajla Tomljanovic is starring in a new, slightly different buddy movie called "Anything But Stable."
Getting to know each other #takingitslow pic.twitter.com/BBV45HMZ6a

— Ajla Tomljanovic (@Ajlatom) October 25, 2015
Yep, another Serena Williams U.S. Open 1st Round victim update: Vitalia Diatchenko is, literally, above it all.
Unforgettable place with amazing view??207 meters and higher above the river,must have to visit in Sochi! Sky Park?????? pic.twitter.com/bp3xtSiLzZ

— Vitalia Diatchenko (@VDiatchenko) October 22, 2015

Raw emotions #WTAFinalsSingapore pic.twitter.com/wa3n6WaBoc

— Maria Sharapova (@MariaSharapova) October 25, 2015

1. WTA Finals RR - Sharapova d. Aga Radwanska
...4-6/6-3/6-4. Great fight from Sharapova was shown in this comeback win in her first full match since Wimbledon, but A-Rad had a shot to potentially reverse the course of the match (again) when she missed on a swing volley on break point down 4-5 on the Russian's serve in the 3rd. Rather than hitting into a relatively open court, she sent the ball down the line to a waiting Sharapova forehand lob effort -- in a case of getting a taste of her own medicine -- that was placed perfectly over the Pole for a winner. She went on to hold serve and win on her third MP. We'll see whether this will be a tone-setting match for both this week, or an opening salvo that will seem quaint by next weekend. After all, it's still a question whether or not Sharapova will be in top form all week (she wasn't much of the time here), and Aga has been the most in-form player to this point in the 4Q... though this loss does make her 1-6 in the last seven WTAF matches.


===============================================



What a comeback from 18yr old Naomi Osaka! ?? Saved FOUR championship points!! #WTARisingStars https://t.co/ex6MQZZebd

— WTA (@WTA) October 25, 2015

2. Rising Stars Final - Naomi Osaka d. Garcia
...3-5/5-4(6)/4-1. The scoring here was of the first-to-four games, win-by-two, TB at 4-4, to-claim-the-set variety. Oddly enough, it STILL didn't keep Garcia from blowing a big lead (of course not). The Pastry led 3-0 in the second and held four MP against Mari's sister (Naomi's 19-year old tennis sibling, in case you were wondering why Osaka is on this list).

Congrats Naomi Osaka, the 2015 @WTARisingStars Invitational champion! ?? https://t.co/GWhfblgoH5

— WTA (@WTA) October 25, 2015



===============================================


3. Moscow 1st Rd. - Karolina Pliskova d. Dulgheru 6-4/5-7/7-6(7)
Moscow 2nd Rd. - Sevastova d. Karolina Pliskova 6-3/7-6(10)
...Pliskova battled to keep her WTAF hopes alive, saving MP vs. Dulgheru, but her Singapore dream proved to be short-lived nightmare one round later


===============================================


4. $50K Joué-lès-Tours Final - Fridman d. Kristyna Pliskova
...6–2/3–6/6–1. The Pliskovas are a combined 0-3 in finals since June. Before that point, they were 5-3 in 2015 title-deciding matches. Meanwhile, 17-year old (world #434) Fridman claims her second ITF title, and the biggest of her career so far. The Ukrainian made her WTA tournament debut in Baku qualifying in July.


===============================================


5. Moscow 1st Rd. - Ostapenko/Rodina d. Nadiia Kichenok/Kovinic 6-4/6-3
Moscow 1st Rd. - Jurak/Melichar d. Lyudmyla Kichenok/Savchuk 3-6/6-1 [10-8]
...obviously, pairing off the Kichenok sisters with others isn't the answer to a question that comes up good for either one of them.


===============================================





Rubbing elbows...
And doing Paris...
I love you Paris ?? till next time ?? pic.twitter.com/OurgB94xXD

— victoria azarenka (@vika7) October 25, 2015

Missing my bff!! #voguemagazine #shoot #annieleibovitz #throwback @serenawilliams pic.twitter.com/wytwN39unG

— Caroline Wozniacki (@CaroWozniacki) October 20, 2015
Caro doing her best artful Sharapova-on-Instagram impression. (It might not be an album cover... but maybe a fine photo fit for a puzzle?)
Copenhagen by night???????????????? #untilnexttime #funtimes pic.twitter.com/j0WjsJ0Q5G

— Caroline Wozniacki (@CaroWozniacki) October 25, 2015
And now, buckle in for an extra-long version of...

Gavrilova: The Early Years
The Dancing Queen
Made for @WTAReactions...
When you're like "really, bitch?" pic.twitter.com/SUPvbO7J5i

— WTA Reactions (@WTAreactions) October 20, 2015
When level 181 of candy crush got you like https://t.co/uecSyaX0Cf

— WTA Reactions (@WTAreactions) October 20, 2015
me when I'm done talking to you pic.twitter.com/etHoLSqTwI

— WTA Reactions (@WTAreactions) October 20, 2015
When you're just not feeling it pic.twitter.com/GPAOGhIJqI

— WTA Reactions (@WTAreactions) October 20, 2015
And, finally, Dasha... is that you?




**RUSSIAN KREMLIN CUP CHAMPIONS**




[singles]


2003 Anastasia Myskina
2004 Anastasia Myskina
2006 Anna Chakvetadze
2007 Elena Dementieva
2014 Anastasia Pavlyuchenkova
2015 Svetlana Kuznetsova


[doubles]


2002 Elena Dementieva
2003 Nadia Petrova
2004 Anastasia Myskina & Vera Zvonareva
2008 Nadia Petrova
2009 Maria Kirilenko & Nadia Petrova
2012 Ekaterina Makarova & Elena Vesnina
2013 Svetlana Kuznetsova
2015 Daria Kasatkina & Elena Vesnina



**LOW-RANKED WTA FINALISTS IN 2015**


#130 Teliana Pereira, BRA (Bogota)
#117 Nao Hibino, JPN (Tashkent)
#112 Margarita Gasparyan, RUS (Baku)
#92 MISAKI DOI, JPN (LUXEMBOURG)
#87 Ana Konjuh, CRO (Nottingham)
#86 Yanina Wickmayer, BEL (Japan Open)



**2015 FIRST-TIME CHAMPIONS**


Katowice - Anna Schmiedlova (SVK, 20 - Giorgi)
Bogota - Teliana Pereira (BRA, 26 - Shvedova)
's-Hertogenbosch - Camila Giorgi (ITA, 23 - Bencic)
Nottingham - Ana Konjuh (CRO, 17 - Niculescu)
Eastbourne - Belinda Bencic (SUI, 18 - A.Radwanska)
Bastad - Johanna Larsson (SWE, 26 - Barthel)
Istanbul - Lesia Tsurenko (UKR, 26 - U.Radwanska)
Baku - Margarita Gasparyan (RUS, 20 - Tig)
Washington - Sloane Stephens (USA, 22 - Pavlyuchenkova)
Tashkent - Nao Hibino (JPN, 20 - Vekic)
Luxembourg - Misaki Doi (JPN, 24 - Barthel)



**2015 CONSECUTIVE WTA FINALS**


2 - Maria Sharapova (Jan, 1-1)
2 - Timea Bacsinszky (Feb/Mar, 2-0)
2 - Caroline Garcia (Feb/Mar, 0-2)
2 - Simona Halep (Feb/Mar, 2-0)
2 - Angelique Kerber (Apr, 2-0)
2 - Serena Williams (Jun/Jul, 2-0)
2 - Simona Halep (Aug, 0-2)
2 - Anastasia Pavlyuchenkova (Oct, 1-1)



**2015 DEF. DEFENDING CHAMP, WON TITLE**


Auckland - Venus Williams, USA (F-Ivanovic)
Sydney - Petra Kvitova, CZE (SF-Pironkova)
Katowice - Anna Schmiedlova, SVK (QF-Cornet)
Charleston - Angelique Kerber, GER (SF-Petkovic)
Stuttgart - Angelique Kerber, GER (2r-Sharapova)
Strasbourg - Samantha Stosur, AUS (1r-Puig)
Bastad - Johanna Larsson, SWE (F-Barthel)
Quebec City - Annika Beck, GER (SF-Lucic-B)
Moscow - Svetlana Kuznetsova, RUS (F-Pavlyuchenkova]
--
ALSO: Washington - Stephens, QF w/o Pavlyuchenkova



**2015 NATIONS w/ MULTIPLE WTA CHAMPIONS**


4...Italy - Errani,Giorgi,Knapp,Pennetta
4...RUSSIA - Gasparyan,Kuznetsova,Pavlyuchenkova,Sharapova
3...Czech Republic - Kvitova,Ka.Pliskova,Safarova
3...Germany - Beck,Petkovic,Kerber
3...United States - Stephens,S.Williams,V.Williams
2...JAPAN - Doi,Hibino
2...Romania - Halep,Begu
2...Slovak Republic - Hantuchova,A.Schmiedlova
2...Switzerland - Bacsinszky,Bencic
2...Ukraine - Svitolina,Tsurenko



**2015 ALL-NATION FINALS**


Sydney: Kvitova d. Ka.Pliskova [first all-CZE since 2009]
Prague: Ka.Pliskova d. Hradecka [CZE]
Nurnburg: Knapp d. Vinci [ITA]
New Haven: Kvitova d. Safarova [CZE]
U.S. Open: Pennetta d. Vinci [first all-ITA slam final]
Moscow: Kuznetsova d. Pavlyuchenkova [first all-RUS since 2011]



**CAREER WTA FINALS - ACTIVE**


86...Serena Williams (2015: 5)
77...Venus Williams (2)
68...Martina Hingis
58...Maria Sharapova (3)
40...Caroline Wozniacki (3)
36...SVETLANA KUZNETSOVA (2)
34...Jelena Jankovic (2)
33...Victoria Azarenka (1)



**2015 WORST WTA FINAL WIN PCT. - 2+ FINALS**


.000 - Carolin Garcia (0-2)
.000 - Roberta Vinci (0-2)
.000 - Carla Suarez-Navarro (0-2+L)
.200 - Karolina Pliskova (1-4)
.333 - Caroline Wozniacki (1-2)
.333 - Lucie Safarova (1-2)
.333 - Garbine Muguruza (1-2)
.333 - ANASTASIA PAVLYUCHENKOVA (1-2)



**SINGLES/DOUBLES FINAL IN SAME WTA EVENT**


Marrakech - Timea Babos, HUN (L/W)
Roland Garros - Lucie Safarova, CZE (L/W)
Bastad - Johanna Larsson, SWE (W/W)
Florianopolis - Annika Beck, GER (L/W)
Baku - Margarita Gasparyan, RUS (W/W)
Luxembourg - Mona Barthel, GER (L/W)



**2015 TITLE DEFENSE ATTEMPTS - REACHED FINAL**


Auckland - Ana Ivanovic (lost to V.Williams)
Miami - Serena Williams (def. Suarez-Navarro)
Bastad - Mona Barthel (lost to Larsson)
Cincinnati - Serena Williams (def. Halep)
New Haven - Petra Kvitova (def. Safarova)
Moscow - Anastasia Pavlyucheniova (lost to Kuznetsova)



**ALL-TIME RUSSIAN WTA TITLE WINNERS**


35...Maria Sharapova (2003-15)
16...Elena Dementieva (2003-10)
15...SVETLANA KUZNETSOVA (2002-15)
13...Nadia Petrova (2005-12)
12...Vera Zvonareva (2003-11)
12...Dinara Safina (2002-09)
10...Anastasia Myskina (1999-05)
9...Olga Morozova (1969-75)
8...Anastasia Pavlyuchenkova (2010-15)
8...Anna Chakvetadze (2006-10)



**2015 ALL-UNSEEDED SEMIFINALISTS**


Istanbul = Tsurenko(W)-U.Radwanska(RU)-Flipkens-Rybarikova
Tashkent = Hibino(W)-Vekic(RU)-Jovanovski-Rodina
Moscow = Kuznetsova(W)-Pavlyuchenkova(RU)-Tsurenko-Kasatkina(q)
Luxembourg = Doi(W)-Barthel(RU)-Voegele(wc)-Van Uytvanck



**2015 YOUNGEST DOUBLES CHAMPIONS**


18 - Belinda Bencic, SUI (Prague)
18 - Belinda Bencic, SUI (Washington)
18 - DARIA KASATKINA, RUS (Moscow)
18 - Beatriz Haddad Maia, BRA (Bogota)
19 - Barbora Krejcikova, CZE (Quebec City)
19 - Rebecca Peterson, SWE (Rio)
19 - Katerina Siniakova, CZE (Prague)



**MOST COMBINED 2015 DOUBLES/MIXED TITLES**


12...Martina Hingis, SUI (w/ 3 MX)
9...Sania Mirza, IND
6...Bethanie Mattek-Sands, USA (w/ 1 MX)
4...Lucie Safarova, CZE
4...Kristina Mladenovic, FRA
4...Chan Hao-Ching Chan, TPE
3...Chan Yung-Jan, TPE
3...Timea Babos, HUN
3...Raquel Kops-Jones, USA
3...Abigail Spears, USA
3...LAURA SIEGEMUND, GER



**2015 DOUBLES CHAMPIONS IN HOME NATION**


Prague - Katerina Siniakova, CZE
Bastad - Johanna Larsson, SWE
Toronto - Bethanie Mattek-Sands, USA
Tianjin - Xu Yifan/Zheng Saisai, CHN
Moscow - Daria Kasatkina/Elena Vesnina, RUS
--
ALSO: Dabrowski/Zhao (CAN) won Pan-American Games gold in Toronto



**MOST WTA CHAMPIONSHIP/FINALS TITLES**


8 - Martina Navratilova
5 - Steffi Graf
5 - Serena Williams
4 - Chris Evert
3 - Kim Clijsters
3 - Monica Seles
2 - Evonne Goolagong
2 - Justine Henin
2 - Martina Hingis
2 - Gabriela Sabatini
1 - Tracy Austin
1 - Lindsay Davenport
1 - Silvia Hanika
1 - Petra Kvitova
1 - Amelie Mauresmo
1 - Jana Novotna
1 - Maria Sharapova
1 - Venus Williams


[Finals]


14...Martina Navratilova (8-6)
8...Chris Evert (4-4)
7...Serena Williams (5-2)
6...Steffi Graf (5-1)
4...Lindsay Davenport (1-3)
4...Martina Hingis (2-2)
4...Monica Seles (3-1)
4...Gabriela Sabatini (2-2)
3...Kim Clijsters (3-0)
3...Evonne Goolagong (2-1)
3...Amelie Mauresmo (1-2)
3...Maria Sharapova (1-2)
2...Tracy Austin (1-1)
2...Justine Henin (2-0)
2...Mary Pierce (0-2)
2...Venus Williams (1-1)


[Reached Final in Debut]


1979 Tracy Austin
1981 Andrea Jaeger
1994 Lindsay Davenport
1996 Martina Hingis
2001 Serena Williams (W)
2004 Maria Sharapova (W)
2011 Petra Kvitova (W)
2014 Simona Halep
--
2015 Debuts: Muguruza,Pennetta,Safarova



**MOST WTA CHAMPIONSHIP/FINALS DOUBLES TITLES**


11 - Martina navratilova
10 - Pam Shriver
4 - Lisa Raymond
3 - Cara Black
3 - Lindsay Davenport
3 - Liezel Huber
3 - Natasha Zvereva
2 - Margaret Court
2 - Gigi Fernandez
2 - Martina Hingis
2 - Anna Kournikova
2 - Jana Novotna
2 - Nadia Petrova
2 - Arantxa Sanchez Vicario
2 - Samantha Stosur



**2015 ITF TITLES**


5...Fatma Al-Nabhani, OMA
5...Deniz Khazankiuk, ISR
5...Daria Kasatkina, RUS
5...Anne Schaefer, GER
5...DANIELA SEGUEL, CHI
5...Isabella Shinikova, BUL
5...Tamara Zidansek, SLO




Garcia kicks off the Singapore infinity pool tradition for Year 2...



What a beautiful view from the infinity pool at @marinabaysands! @CaroGarcia is having a great 1st day in Singapore! pic.twitter.com/gYo7Gd9n40

— WTA Rising Stars (@WTARisingStars) October 20, 2015
Another two-year-old tradition... the Singapore walk.
Was a fun night with the girls @ARadwanska @Simona_Halep. Now time for dinner and bed #wtafinals ?? pic.twitter.com/khbqkcLCG2

— Petra Kvitova (@Petra_Kvitova) October 23, 2015
The Elite 8... but not the Elite 8 playing for the "Elite" Trophy event next week. They're MORE Elite than THOSE Elite 8, for sure. I think.
#WTAFinals Elite 8! Halep Muguruza Sharapova Kvitova Radwanska Kerber Pennetta Safarova pic.twitter.com/75t3IqR8Zr

— WTA (@WTA) October 22, 2015
Your #WTAFinals Elite 8! ? pic.twitter.com/fwmY3vUrV0

— WTA (@WTA) October 23, 2015
The gang's all here. (Well, except for Serena.)
Backstage pic!! @MirzaSania Are you comfy???? @luciesafarova @WTA #Singapore #Championships pic.twitter.com/HwG6P5YE76

— Bethanie MattekSands (@BMATTEK) October 23, 2015





WTA FINALS; SINGAPORE (HCI)


14 Final: S.Williams d. Halep
14 Doubles Final: Black/Mirza d. Hsieh/Pennetta
15 Singles Top Seed (Red Group): #1 Halep (#3 Sharapova,#6 Radwanska,#7 Pennetta)
15 Singles Top Seed (White Group): #2 Muguruza (#4 Kvitova,#5 Kerber,#8 Safarova)
15 Doubles Top Seeds: #1 Hingis/Mirza, #2 Mattek-Sands/Safarova
=============================


=SF=


#5 A.Radwanska d. #2 Muguruza
#4 Kvitova d. #3 Sharapova


=FINAL=


#4 Kvitova d. #5 A.Radwanska

...well, I guess I've already done a number on Petra. I made this pick before her opening round robin loss on Monday to Kerber. I suppose she could still slip through to the semifinals, though, as her indoor court prowess is a known commodity. Well, unless Truly Bad Petra shows up, or Mono Petra. After today, though, I fear we might not see Good Petra or Stereo Petra in Singapore. She had seven DF against the German, and failed to convert set point in the 2nd after having broken Kerber when she served for the match at 5-4. She could really use a boost. Hmmm...


May the force be with me #jedipetra pic.twitter.com/2W8ekCuduo

— Petra Kvitova (@Petra_Kvitova) October 24, 2015


Maybe PETRA is the one hiding in plain sight, just like Luke Skywalker in the new Star Wars movie poster!?!?



=SF=


#1 Hingis/Mirza d. #3 Chan/Chan
#2 Mattek-Sands/Safarova d. #4 Babos/Mladenovic


=FINAL=


#1 Hingis/Mirza d. #2 Mattek-Sands/Safarova

...so far, so good for the Dream Team, though. They won their eighteenth straight match on Monday over Kops-Jones/Spears. It's gotta be the ring.


"These are the moments we live for..." @MHingis receives Hall of Fame Ring at #WTAFinals-> https://t.co/FlHFNnS9HO pic.twitter.com/WuKQqREHf9

— WTA (@WTA) October 25, 2015


Or this...


#SneakPeek into tomorrow's hilarious episode of #ComedyNightsWithKapil! @MirzaSania @KapilSharmaK9 @WhoSunilGrover https://t.co/2K5IaH4u6d

— COLORS (@ColorsTV) October 24, 2015
You're weekly dose of laughter is here! Catch @MirzaSania tonight on #ComedyNightsWithKapil at 10PM! @KapilSharmaK9 pic.twitter.com/oWHbAHEut5

— COLORS (@ColorsTV) October 25, 2015


No daily updates for Singapore, but there may be some commentary in the comment section, though (seems fitting). Oh, and the Regional Honors arrive this week, as well.

And, finally, because respect must be paid to the Original Face of Backspin. In a case of perfect timing...


October 20th, 2003! ?? Exactly 12 years ago @Justine_Henin became World No.1--> https://t.co/JHCjDM0yRl #WTA pic.twitter.com/gGBQvFwwJE

— WTA (@WTA) October 20, 2015
Congratulations to @Justine_Henin on being nominated today for the International Tennis Hall of Fame! #WilsonWomen pic.twitter.com/qDBCXPBoNt

— Wilson Tennis (@WilsonTennis) October 23, 2015


Somehow, I think the vote will work out in La Petit Taureau's favor.


All for now.