Wk.2- Rogue #340
I predicted some pretty impressive feats for big-hitting Croatian Fett
heading into this season
, including a Top 50 ranking, maiden tour final, maiden tour title, a slam quarterfinal appearance, and dubbed her the leading player whose name many might not know in January, but one they definitely will come the end of '17.
I admit, it was quite a heavy load of expectation to place on the season of 20-year old former junior slam finalist ('14 AO) who missed six months in '16 after wrist surgery and who'd yet to play her first career tour-level MD match.
Well, then Week 2 arrived.


Though things could have gone a TINY bit better in Hobart, but not much.

Fett went into Week 2 ranked #340, but she'd actually been seemingly on the cusp of the Top 100 less than a year ago. She was up to #145 last February, but wrist surgery cost her six months of action. She went just 12-11 on the season, but managed to scramble enough once she returned to finish the '16 season in the Top 200 (#196) thanks to a back-to-back-to-back string of late October/early November results that included a $50K SF and pair of QF in $100K & $50K challengers. But she then dropped points from a pair of late-year ITF finals from 2015 and found herself in an even more precarious ranking position heading into this season. Still, she was set to compete in the AO qualifying rounds, as soon as she wrapped up things in Hobart. Yeah, about that.

Fett made her way through qualifying, defeating Tereza Smitkova, Silvia Soler-Espinosa and Veronica Cepede Royg (remember that last one) to reach her first career tour-level main draw. Then she unceremoniously ended Italian veteran Francesca Schiavone's Hobart career with a 1st Round upset, which was followed by the 36-year old announcing that 2017 would be her final season, as the continuing legacy of the Italy's Quartet of WTA superstars continues to ebb.


.@Schiavone_Fra announces 2017 will be last season on tour--> https://t.co/BqmotaO7q2 pic.twitter.com/IB4VTAavjj

— WTA (@WTA) January 10, 2017


But Fett played on. But she almost didn't. But she decided to do so, anyway.

She defeated Aussie teen Lizette Cabrera (set to made her slam debut via a WC from Tennis Australia into the AO women's field) to reach her first QF. Then the twentysomething with the "Star Wars"-like name, well, I have to say it, went rogue. She actually admitted to thinking about "tanking" her 2nd Round match so that she could get to Melbourne in time to play the qualifying tournament, but decided against it because she really NEEDED the rankings points more than what might have been a short grand slam experience, even if it was at a major where she had such good memories.


much respect for Jana Fett, who didn't tank in Hobart while other players did. Her reward? Can't qualify for Oz Open https://t.co/wzCGkTxMmh

— Christopher Johnson (@globaliteman) January 12, 2017


A win over LL Cepede Royg (yes, again) put her into the semis, matching Swiss junior Rebeka Masarova's first event run in Gstaad last season. Meanwhile, at Backspin HQ, it must be admitted that eyes went to the Records File. You know, just in case.


.@JanaFett continues her dream @WTA main draw debut - she's now in the semifinals: https://t.co/VAl894Igjp #HobartTennis

— Hobart International (@HobartTennis) January 12, 2017


Might Fett have a shot to become the second-lowest ranked singles champion in tour history (behind only #579 Angelique Widjaja in 2001, not counting the various unranked champs coming back from injury/retirement over the years)? How about maybe the seventh to win a title in her tour main draw debut, and the first since the aforementioned Widjaja won in Bali sixteen seasons ago? After playing three qualifying matches, then a wild card, wild card and lucky loser through the first three MD rounds, and with fellow qualifier Elise Mertens (who'd been, ummm, a bit more blatant earlier in the week about HER desire to get to Melbourne on time... but more on that later) awaiting in the first career semifinal for both, well, it all seemed possible.

But after dropping a 6-4 1st set to Mertens, Fett tired/unraveled down the stretch after her six-win week. Down an early break in the 2nd, Fett double-faulted on break point to go down another break at 3-0. Two games later, a three-DF game put her down 5-0. Mertens ultimately closed it out 6-4/6-0 and went on to claim her own maiden singles title in an event that she'd tried to retire from just three rounds earlier (again, more on that later).

Oh, the irony. 2017... you've at least got the sense of humor that your predecessor -- 2016, pa-tooey -- so sorely lacked.

While Fett will now miss out on the Australian Open, at least she IS making a name for herself this year. And it's not even February yet.

(Now maybe I can ride the potential wave of all those Fett predictions rather than cross my fingers and hope they weren't totally ridiculous.)

Whew!




*WEEK 2 CHAMPIONS*
SYDNEY, AUSTRALIA (Hard/Outdoor)
S:

Johanna Konta/GBR def. Aga Radwanska/POL 6-4/6-2


D:

Timea Babos/Anastasia Pavlyuchenkova (HUN/RUS) d. Sania Mirza/Barbora Strycova (IND/CZE) 6-4/6-4
HOBART, AUSTRALIA (Hard/Outdoor)
S:

Elise Mertens/BEL def. Monica Niculescu/ROU 6-3/6-1


D:

Raluca Olaru/Olga Savchuk (ROU/UKR) d. Gaby Dabrowski/Yang Zhaoxuan (CAN/CHN) 0-6/6-4 [10-5]
KOOYONG EXHIBITION (Melbourne)
Yanina Wickmayer/BEL def. Sorana Cirstea/ROU 6-4




PLAYER OF THE WEEK:

Johanna Konta/GBR


...look out, here comes Jo.


.@SydneyTennis Final Highlights! pic.twitter.com/tAF32msJKV

— WTA (@WTA) January 13, 2017


Days before the start of her defense of an Australain Open semifinal from last year, Konta took to the fast courts of Sydney like a Trump cabinet appointee to conflicts of interest. The Brit put up wins over Arina Rodionova, BOTH Dashas (first Gavrilova, then Kasatkina), Genie Bouchard and Aga Radwanska in the final in their second match-up for a title in a little over three months (Beijing '16). She didn't lose a set all week, and adds this title to her only other previous WTA win last summer in Stanford.

It won't be her last. Hmmm, but how soon will title #3 come... is anyone frisky enough to say it comes two weeks from now?


===============================================




RISERS:

Daria Kasatkina/RUS and Duan Yingying/CHN


...a week after holding match point vs. Garbine Muguruza in Brisbane, but failing to convert it, Kasatkina reeled in an even bigger fish, getting her first career #1 victory over Angelique Kerber in straight sets in the 2nd Round in Sydney. She also took out Timea Babos in the 1st Round. Another week, another lesson learned.


Daria Kasatkina on finally getting across the line vs. Kerber: "This was an important match for me." #SydneyTennis pic.twitter.com/eQNK4Vqqwo

— WTA Insider (@WTA_insider) January 10, 2017


Also in Sydney, Duan had another notable week. She held MP vs. Aga Radwanska in Week 1 in Shenzhen, but the Pole managed to wiggle free from the trap. Last week, Duan qualified (def. Lepchenko, getting a walkover from Cepelova... sigh) and then followed up with MD wins over Irina Falconi and CoCo Vandeweghe to reach the QF, where she fell to Radwanska again, this time in straight sets.


===============================================




SURPRISES:

Veronica Cepede Royg/PAR and Risa Ozaki/JPN


...Cepede Royg lost in Hobart qualifying to Jana Fett, but reached the MD as a lucky loser. She took advantage, defeating fellow LL Cindy Burger in the 1st Round, then taking out Andrea Petkovic in three sets to reach the QF. Once there, she met a familiar face, as Fett took her out again, this time allowing just five total games after VCR had taken her to three sets in their previous match-up.

Ozaki was another player who toiled in the Hobart qualifying rounds, getting wins over Tammi Patterson and Ekaterina Alexandrova before getting a free pass into the MD when her Q3 opponent, Ash Barty, withdrew with a sore shoulder. The 22-year old from Japan put up wins over countrywoman Kurumi Nara (after losing the 1st set at love) and Lucie Safarova (coming back from a set and a break down vs. the Czech) to reach the QF.


Risa Ozaki has been voted as Asian Breakthrough Player Of The Year at the #TUINAAwards2016. Congratulations! pic.twitter.com/HfgwyJ5akz

— Tennis Update INA (@TennisUpdateINA) December 18, 2016



===============================================




VETERANS:

Aga Radwanska/POL, Barbora Strycova/CZE and Monica Niculescu/ROU


...a trio of veterans put up good results heading into Melbourne.

Radwanska, fresh off her disappointing Week 1 effort in Shenzhen, reached her 28th career WTA singles final with Sydney wins over Christina McHale, Duan Yingying (much easier than in their Week 1 clash) and Barbora Strycova without dropping a set. Once in the championship match, though, Johanna Konta got some measure of revenge for her loss in the Beijing final to Aga last fall, taking out the Pole in straights.

Strycova's run in Sydney ended vs. Radwanska in the QF, but not until she'd notched great wins over Ekaterina Makarova, Roberta Vinci and Caroline Wozniacki (though that one wore on for quite a while, as it lasted three sets rather than two, after the Czech blew a 5-0 lead in the 2nd set TB). She also reached yet another doubles final with Sania Mirza.

In Hobart, Niculescu reached her eighth career final after putting up victories over Jelena Jankovic, Kirsten Flipkens and Risa Ozaki without losing a set. After a walkover from Lesia Tsurenko in the semis, Niculescu fell to first-time champ Elise Mertens in the final. The Swarmette is now 3-5 in career WTA finals.


===============================================




COMEBACKS:

Genie Bouchard/CAN and Vania King/Yaroslava Shvedova (USA/KAZ)


...we've wondered this before, but could Genie FINALLY be back? (And this time it's serious. Maybe.)


A lil fierce pic.twitter.com/0OCW7BcOn6

— Genie Bouchard (@geniebouchard) January 11, 2017


In Sydney, the former AO/RG semifinalist and Wimbledon finalist reached her first semi since playing in the Kuala Lumpur final last march. Along the way, she posted victories over Zhang Shuai and Anastasia Pavlyuchenkova, as well as an impressive 4 & 3 2nd Round win over #6 Dominika Cibulkova. It's the Canadian's best win since upsetting then #2 Angelique Kerber last May, and just her second Top 6 victory since her semifinal win over a #3-ranked Simona Halep at Wimbledon en route to her SW19 final loss there vs. Petra Kvitova in 2014.

Meanwhile, Sydney also saw the return of the duo of King & Shvedova, who teamed to form an entertaining doubles team that won four titles in 2010-11, including taking slam titles at Wimbledon and the U.S. Open in '10. They last played together at the 2013 Australian Open. This past week, they knocked off Jurak/An.Rodionova and Groenefeld/Peschke to reach the semifinals. They'll next be in Melbourne, with the possibility for even more to come this season. Another sign that '17 has some wonderful little surprises in store?


.@SlavaSays discovering the joy of getting tons of tickets and kicking my butt in arcade games pic.twitter.com/Jzk0tYeilq

— Vania King (@queen_v21) January 10, 2017



===============================================




FRESH FACES:

Jana Fett/CRO and Elise Mertens/BEL


...hmmm, I think I already covered Fett. But how can I NOT include this a few-seasons-old-now dandy yet again, right?



Hmmm, I think I can hear the Backspin Performing Arts Center crew coming up with future movie poster ideas already. After all, there IS rumored to eventually be a stand-alone Fett feature set to hit the Hollywood big screen in a few years.

Now, about Mertens...


.@elise_mertens is one very happy champion #HobartTennis #TassieStyle pic.twitter.com/1UIclJ4UQO

— Hobart International (@HobartTennis) January 14, 2017


The 21-year old Waffle ended her week in Hobart playing the role of happy camper, but she'd been quite conflicted just a few days earlier, to say the least. After making it through qualifying with wins over Nao Hibino, Dalma Galfi and Sachia Vickery, #127 Mertens got a 1st Round upset win over Kristina Mladenovic. Having fulfilled her Hobart obligations, Hopman Cup champ Kiki bounded off to Melbourne, where she'll open with a monster 1st Round match vs. Ana Konjuh. Mertens, though, had no such assurances. She would have to go through qualifying to reach the AO MD, and one had to have figured that she'd get out of Hobart on time to make the attempt. But, you know, then Mladenovic was (clears throat, since the tour doesn't like to admit that the "sham" appearances in these pre-slam events are often in a name only and everyone knows it, since most players have bigger fish to fry and don't want to tire themselves out for the upcoming major) "handled" 1 & 2. Much like Jana Fett, Mertens had to make the decision about whether a possible run in Hobart was worth more to her than a chance to play in the AO, with it all being further complicated by the issue of a withdrawal before the match meaning she wouldn't be allowed to play in the Aussie qualies. And the same issues were facing her 2nd Round opponent, LL #135 Vickery (who'd already lost to Mertens on the Q-rounds, but got into the draw because of so many OTHER players pulling out), too. With both needing to play the match to be able to compete in Melbourne, but knowing that WINNING would mean they COULDN'T play in Melbourne, both tried to maneuver their way through the web of hypocritical (wink, wink) rules of regulations, trying to, umm, "tank with dignity." After Vickery held serve in the first game, both players called for trainers and played a game of chicken to see who could "convincingly" retire first so that they were free to head to Melbourne, while the other was the "sucker" who had to stay in Hobart. As it turned out, Vickery edged out the Belgian on this occasion, quickly retiring after a 15-second (?) discussion with HER assigned trainer before Mertens could do the same with hers.

Game, set, match. Vickery. Err, I mean Mertens. Or do I? Seriously, who's running this clown show?


Tennis Match Turns Into A Contest Of Who Can Retire First - Sachia Vickery (ranked No. 135) and Elise Mertens (... https://t.co/cRzpHqiKcw

— StormDriver Sports (@SDRSports) January 10, 2017


Forced into accepting her fate, with Melbourne now out of reach, Mertens buckled down and took the title. She upset #1-seed Kiki Bertens (so, I guess she's King of the Kikis, once removed?), eliminated fellow qualifier (and similar conundrum facing) Fett to reach her maiden tour final, then defeated Monica Niculescu 3 & 1 to win the title. As it turned out, no matter how hard she tried, Mertens didn't lose a set all week while becoming the season's third first-time champ in the first two weeks of 2017.

Of course, it's not as if Mertens hadn't been working up to such a week. She won her second career $50K challenger last September for her biggest title, and was 2-3 in ITF doubles finals last season, when she also won her first WTA doubles crown and notched a 125 Series WD win in November, as well. She'll rise into the Top 100 for the first time after her "career week." It'd just be nice if it hadn't, you know, hadn't come with a lingering, semi-sweet aftertaste.

Oh, and Vickery lost her first qualifying match in Melbourne, a three-setter vs. Lina Gjorcheska.

So Mertens got the last laugh. Or smirk, I suppose.


===============================================




DOWN:

Martina Hingis/CoCo Vandeweghe, SUI/USA


...don't get used to it. This pairing, I mean. Since, unless these two go on to take the AO title (or at least reach the final, which might forestall the inevitable for a little while longer) it's hard to imagine the future of this duo on the court is long for this tennis world. The 2nd Round loss by Hingis/Vandeweghe to Timea Babos & Anastasia Pavlyuchenkova in Sydney isn't bad in itself, though Hingis WAS a defending champ (winning w/ Mirza in '16), but the loss means the pair is just 7-5 overall since they teamed up in the wake of the discontinuation of Hingis/Mirza, with just one appearance in a final (and that was their debut in Cincinnati, when they were gifted with two walkover in their first three rounds). And, remember, part of the stated reason for the mutual decision to end the Hingis/Mirza doubles corporation was that they'd essentially lost their "winning touch" after their 41-match winning streak.

Hmmm, during the offseason round-about concerning new doubles combos for 2017, I suggested that that the powerful Babos might be a good partner for Hingis, though the Hungarian had just had a successful season partnering Yaroslava Shvedova, reaching the WTA Finals. Well, with Shvedova reuniting with former partner Vania King during the Australian circuit, with a continued partnership at least possible the rest of '17, one has to wonder if a potential Babos/Hingis match-up might (at least on a part-time basis) come to fruition, since her and Pavlyuchenkova's singles careers might preclude them from aligning their schedules so that they're able to be "regular" doubles partners.

They've never teamed up together before, but are 3-3 against each other in various WD/MX matches with other partners. Just something to keep an eye one.


===============================================




ITF PLAYER:

TBD


...I'll either edit this in later or address it on Day 1 recap of the Australian Open.

For the record, the $25K in Daytona Beach looks as if it could feature a rather interesting final, as Ellie Halbauer will face Anhelina Kalinina in the championship match on Sunday. In Antalya, Germany's Tayisiya Morderger will face Anastasiya Vasylyeva in the $15K singles final, and will join with her twin sister Yana in the doubles finals vs. Sofiya Kovalets & Kateryna Sliusar.


===============================================




JUNIOR STAR:

Hurricane Tyra Black/USA


...the Grade 1 Traralgon Junior International event in Australia has only just begun, but it's already produced a result of note.

Main draw play opened with Hurricane Tyra Black pulling off an upset of #1-seeded Rebeka Masarova, taking out the Swiss '16 RG girls champ 6-3/6-3. The 15-year old Bannerette reached the semifinals of the G1 Coffee Bowl in Week 1, and this result (hopefully) solidifies a return to form for Black after she ended '16 on a 3-6 slide that had followed a brilliant 19-1 stretch during the spring and early summer.


Australia ?????? pic.twitter.com/Q7K5qj5EPZ

— Hurricane Tyra Black (@Hurricanetblack) January 12, 2017



===============================================




DOUBLES:

Timea Babos/Anastasia Pavlyuchenkova (HUN/RUS) and Raluca Olaru/Olga Savchuk (ROU/UKR)


...three of the new season's title-winning doubles duos have claimed their crowns without dropping a single set during their respective tournament runs, including one of the championship teams in Week 2.


Strike a pose! ??

Winners Babos/Pavlyuchenkova with runners up Mirza/Strycova. #SydneyTennis pic.twitter.com/OYubYeoZbM

— Apia Intl Sydney (@SydneyTennis) January 13, 2017


Babos and Pavlyuchenkova have had doubles success no matter who their partners have been. Babos entered the week having won tour titles with seven different partners, while Pavlyuchenkova had done so with three. After going 1-1 at last year's Kremlin Cup, they presented a more imposing force for opponents in Sydney, claiming the title without losing a set, and taking out #2-seeded Hingis/Vandeweghe (2nd Rd.) and #1-seed Mirza/Strycova (final) along the way. With another title-winning partner added to both their resumes, Babos has now lifted eleven tour-level WD trophies, while Pavlyuchenkova has five.

While many new doubles partnerships have formed for '17, Olaru & Savchuk decided to go into "Greatest Hits" mode, teaming up for the season after having played just once together ('15 I.W.) since the 2013 season. So far, they've had great success. After a runner-up result in Shenzhen in Week 1, the pair won the title in Hobart, ending the three-event title run dating back to last season of Bertens/Larsson right out of the gate, then closing things out by taking out Gaby Dabrowski/Yang Zhaoxuan in the final, coming back from dropping the 1st set at love to take 3rd set TB at 10-5. It's actually their second title together, but the first came all the way back in 2008, when they paired to win the maiden tour title for both in Tashkent. The Romanian now has six total WTA doubles titles, while Savchuk has three.


"We were just trying to stay in the game, stay focused and we did it," Savchuk and Olaru on title win https://t.co/7PJnTXG5Xs #HobartTennis

— Hobart International (@HobartTennis) January 14, 2017
===============================================


1. Sydney 2nd Rd. - Daria Kasatkina d. Angelique Kerber
...7-6(5)/6-2. Kasatkina had a BP/SP at 5-4 in the 1st, but Kerber forced things to a TB. The Russian went up 4-2, and held off another comeback for a 7-5 win. Down 0-2 in the 2nd, Kerber started shaking out her left arm, while Kasatkina settled in. Up a break at 3-2, Kasastkina got an important hold for 4-2, then broke for 5-2 on a net cord return. Her first career #1 win would soon follow.


===============================================


2. Sydney 2nd Rd. - Anastasia Pavlyuchenkova d. Svetlana Kuznetsova
...7-5/6-3. Sveta's defense attempt didn't last long.


===============================================


3. Sydney 1st Rd. - Jana Fett d. Francesca Schiavone
...6-3/6-2. Francesca's career won't last much longer. Sniff.


===============================================


4. Hobart Q2 - Ash Barty d. Nicole Gibbs
...4-6/7-6(4)/6-4. Gibbs had three BP for what would have been a key 2nd set break in game #11, and led 3-1 in the 3rd. Having played a LOT of tennis already in '17, Barty withdrew from the Q3 with a sore shoulder.


===============================================


5. Sydney QF - Barbora Strycova d. Caroline Wozniacki
...7-5/6-7(6)/6-4. Strycova led 5-0 in the 2nd set TB before Caro won eight of the final nine points. It ended up taking the Czech 3:19 top put away the Dane in the Aussie heat.


Frustration: Wozniacki had to leave empty-handed after a 3:20hr battle against Strycova. pic.twitter.com/UYGqcdFD8i

— Jimmie48 Photography (@JJlovesTennis) January 12, 2017



===============================================


HM- Kooyong Final - Yanina Wickmayer d. Sorana Cirstea
...6-4. Wickmayer is the champion of the first women's version of the long-time Melbourne exhibition event.


===============================================







1. Sydney QF - AGA RADWANSKA d. Duan Yingying
...6-3/6-2. Brisbane "perfectionist's) do-over.


===============================================


2. Sydney Final - Johanna Konta d. AGA RADWANSKA
...6-4/6-2. Beijing do-over. Konta is 8-1 so far in '17.


===============================================


3. Hobart 1st Rd. - Johanna Larsson d. KRISTYNA PLISKOVA
...6-7(5)/6-3/6-1. Kristyna fires eleven aces vs. just two double-faults, but loses. Oh, Pliskova.


===============================================


4. $25K Daytona Beach 1st Rd. - ELIZAVETA IANCHUK d. OLGA IANCHUK
...1-6/6-2/7-5. Elizaveta's first win in four matches vs. Olga.


===============================================


5. $25K Daytona Beach 1st Rd. - Ulrikke Eikeri d. ANNA KAROLINA SCHMIEDLOVA
...6-0/7-5. And this is how AKS starts her season, by falling to the world #494. 2017, don't...you...start.


===============================================





*AO QUALIFIERS - in descending Q-round performance order*
Elizaveta Kulichkova, RUS:

the 20-year old reached the AO 3rd Round a year ago. She put up Q-wins over Podoroska, Hradecka and Mattek-Sands this week.


Anna Blinkova, RUS:

the 18-year old Hordette will make her slam debut after sweeping through a "Special K" draw -- Karatantcheva, Krunic and Komardina -- without dropping a set


Natalia Vikhlyantseva, RUS:

she'll make her slam debut at 19 after not dropping a set vs. Hantuchova, Krajicek and Sharipova


Mona Barthel, GER:

the German, 26 years old and with three tour singles to her credit, reached the 3rd Round in Melbourne in 2012 and '14. She's one of just three unseeded players (Blinkova/Hozumi) to win through to the MD, defeating Hogenkamp, Pereira and Zanevska without dropping a set


Jennifer Brady, USA:

the Bannerette makes her slam debut after outlasting Townsend in the final qualifying round


Julia Boserup, USA:

after reaching the Wimbledon 3rd Round last summer, Boserup is back for more after posting wins over Morita, Glushko and Rogowska

Excited to qualify for the main draw @AustralianOpen ?? pic.twitter.com/gdJjDmpR12

— Julia Boserup (@juliaboserup) January 14, 2017



Rebecca Sramkova, SVK:

the 20-year old makes her slam debut after surviving Loeb serving for the match in the Q2, and getting past vet Razzano in the final round


Aliaksandra Sasnovich, BLR:

the second-highest ranked woman from Belarus, she won a MD match in Melbourne in '16


Stefanie Voegele, SUI:

the #1 Q-seed, the Swiss holds her spot and will look to repeat her 1st Round AO wins in 2014-15


Ana Bogdan, ROU:

the Swarmette qualifies for her second straight slam (she won a match at the U.S. Open last summer)


Zhu Lin, CHN:

with no sets lost, she'll play in her first slam MD since the '15 Wimbledon


Eri Hozumi, JPN:

the lowest-ranked qualifier, at #217, will make her slam debut after a spotless six-for-six sets run through qualifying







=Q1=


Amandine Hesse d. Laura Robson
...6-2/6-4. The Brit -- due to injury, qualifying or MD losses -- has now failed to post a 1st Round win in the last thirteen slams, having last won a 2nd Round match (def. Caroline Garcia) at the U.S. Open in 2013. Prior to that, and the '14 wrist surgery that has made the last few seasons a series of trials, Robson had reached at least the 3rd Round (w/ two Round of 16 results) at four of five slams.


===============================================


(WC) Olivia Rogowska d. #21 Cindy Burger
...2-6/6-2/11-9. Rogowska was granted seven consecutive MD wild cards by Tennis Australia from 2009-15. She posted wins in '12 and '14, but her career MD slam record stands at just 3-12. She's been left to battle it out in qualifying the last two years in Melbourne (she was also given a WC there both times). Last year she won just two games off Ivana Jorovic in her opening match, so this is quite a step up for the 25-year old Aussie.


===============================================


(WC) Vera Lapko d. #16 Elitsa Kostova
...6-1/5-7/8-6. The 18-year old Belarussian won the AO girls title a year ago, and picked up her biggest pro win here. But it wasn't easy. She led 4-1 in the 3rd, and held two MP at 5-2, before finally finishing off Kostova in game #14 of the set. She lost a round later to Ons Jabeur.


===============================================


#13 Natalia Vikhlyantseva d. Daniela Hantuchova
...6-1/6-3. Former AO semifinalist (2008) Hantuchova has now failed to win a MD slam match in six straight majors. The now 33-year old Slovak continues to play on in singles (she's ranked #227 after fifteen straight Top 100 seasons), though you have to wonder how much longer she can go on, as she doesn't seem inclined to focus on doubles (though she completed a Career Mixed Slam TWELVE years ago, and reached three slam WD finals, with the most recent being in '09).


===============================================


Anna Blinkova d. Sesil Karatantcheva
...6-3/6-2. 27-year old (though it SEEMS like she should be older than that by now) Karatantcheva, a one-time slam quarterfinalist in '05, has won nine MD slam matches in her career. It won't likely be long before the 18-year old Russian wins more than that in a single slam season.


===============================================


Ons Jabeur d. Dalila Jakupovic
...2-6/7-6(5)/7-5. The Tunisian battled back from 2-6/1-4 down, as well as 2-4, 15/40 in the 2nd set.


===============================================






=Q2=


Bethanie Mattek-Sands d. Amandine Hesse
...6-1/5-7/10-8. The doubles #1 teeters over the finish line (leading 6-1/5-3 and holding a MP, looks collapse in the face (failing to serv things out at 7-6 in the 3rd), but lives to tell the tale (10-8).


===============================================


#7 Rebecca Sramkova d. Jamie Loeb
...4-6/7-5/6-2. The Slovak has a near miss mid-way through the qualifying rounds, as Loeb served for the match at 5-4 in the 2nd set. Sramkova went on to reach the main draw.


===============================================


(WC) Olivia Rogowska d. Mihaela Buzarnescu
...6-2/3-6/6-2. Hmmm, is Olivia getting the hang of this "play your way in" thing?


===============================================






=Q3=


#6 Julia Boserup d. (WC) Olivia Rogowska
...6-2/6-1. Well, maybe not quite.


===============================================






*AUSTRALIAN OPEN "Q-PLAYER OF THE WEEK" WINNERS*


2006 Ashley Harkleroad, USA
2007 Julia Vakulenko, UKR
2008 Julia Schruff, GER
2009 Elena Baltacha, GBR
2010 Yanina Wickmayer, BEL
2011 Vesna Manasieva, RUS
2012 Paula Ormaechea, ARG
2013 Lesia Tsurenko, UKR
2014 Belinda Bencic, SUI
2015 Renata Voracova, CZE
2016 Naomi Osaka, JPN
2017 Elizaveta Kulichkova, RUS




*WILD CARDS*


...of note, after a number of years in which Tennis Australia seemed to tire out its collective wild card giving arm by performing the very same actions at the start of every season (see the nearly decade's worth of WC's given out to Olivia Rogowska), NONE of the five "free" (or earned) passes given out by TA are repeats from a year ago.



Destanee Aiava, AUS

- at 16, she's both Australia's "next great hope" and the first player of Samoan descent to play in a slam. She'll make her major debut because she won the Australian junior championship in December, and she'll be worth watching because in Week 1 she notched a tour-level win over Bethanie Mattek-Sands.


Ash Barty, AUS

- the 20-year old former slam doubles finalist (and, briefly, cricket professional) plays in her first slam MD singles competition since 2014. So far, though, she's 0-3 in AO 1st Round matches. She pushed Angelique Kerber to three sets in Brisbane.


Lizette Cabrera, AUS

- the 19-year old makes her slam debut after earning a WC after her 2-1 record in challenger finals late in '16. She's coming off a qualifying run in Hobart.


Kayla Day, USA

- the 17-year old earned a WC by winning the USTA's two-event AO Wild Card Challenge last fall. She made her slam debut at last year's U.S. Open after winning the USTA's summer WC playoff series. She notched a 1st Round win in Flushing Meadows, then stayed on the grounds during the second week and picked up the girl's singles title.


Jaimee Fourlis, AUS

- the 17-year old makes her slam debut after winning TA's AO Wild Card Playoff tournament in December.


Myrtille Georges, FRA

- the late-blooming 26-year old Pastry played in and won her first career slam MD match in Paris last year, and now makes her AO debut via a WC from the French tennis federation after her first career Top 200 season in '16.


Luksika Kumkhum, THA

- Kumkhum won the Asia/Pacific WC Playoff tournament in December, and has a history of heroics Down Under, including a win over Petra Kvitova in Melbourne in 2014.


Arina Rodionova, AUS

- the 27-year old Aussie has never won a slam MD match, going 0-3 in her career (0-2 in Melbourne). But she won her biggest career title a season ago (a $50K in July), and proved to be a useful Fed Cup player for Aussie Captain Alicia Molik.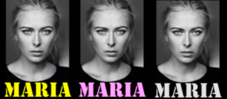 **LOW-RANKED WTA CHAMPIONS, since 2012**


#208 Melanie Oudin, USA (2012 Birmingham)
#182 Peng Shuai, CHN (2016 Tianjin)
#174 Lara Arruabarrena, ESP (2012 Bogota)
#163 Duan Yingying, CHN (2016 Nanchang)
#149 Kiki Bertens, NED (2012 Fes)
#132 Francesca Schiavone, ITA (2016 Rio)
#132 Oceane Dodin, FRA (2016 Quebec City)
#130 Teliana Pereira, BRA (2015 Bogota)
#127 Karolina Pliskova, CZE (2013 Kuala Lumpur)
#127 ELISE MERTENS, BEL (2017 HOBART)
#124 Hsieh Su-Wei, TPE (2012 Kuala Lumpur)



**NOTABLE EARLY-CAREER WTA RESULTS, 2015-17**


2015 Nao Hibino, JPN = wins Tashkent in second career tour MD
2016 Rebeka Masarova, SUI = reaches Gstaad SF in tour MD debut
2017 Jana Fett, CRO = reaches Hobart SF in tour MD debut



**KERBER DEFEATS AS WORLD #1 - since September 12, 2016**


2016 #16 Petra Kvitova/CZE (Wuhan 3rd Rd.)
2016 #19 Elina Svitolina/UKR (Beijing 3rd Rd.)
2016 #38 Dasha Gavrilova/AUS (Hong Kong QF)
2016 #7 Dominika Cibulkova/SVK (WTA Finals F)
2017 #14 Elina Svitolina/UKR (Brisbane QF)
2017 #26 Daria Kasatkina/RUS (Sydney 2nd Rd.)
==
NOTES: in China (3), in Australia (2), in Indonesia (1)




All for now.