RG.1- Kvitova & Kerber Occupy Opposite Ends of the Roland Garros Spectrum
Once again, tennis has delivered a 2017 story impossible to resist.
Oh, Petra...
P??jd

Welcome back @Petra_Kvitova! pic.twitter.com/CkMoNox5aZ

— WTA (@WTA) May 28, 2017


Last December, Petra Kvitova was already looking at a splintered offseason. She was breaking in a new coach (Jiri Vanek), and a stress fracture in her foot had delayed her training regimen. She was still wearing a boot on that foot when she was the victim of a knife-wielding intruder during a home invasion on December 20. What came next was disbelief and fear from all corners of the tennis world, while Kvitova was soon undergoing four hours of surgery on her racket hand to repair tendon and nerve injuries that jeopardized her career. Guarded optimism pronounced the surgery a success, but with a six-month recuperation period.


Courage. Belief. Pojd!

Kvitova makes winning return: ??https://t.co/F4ycp8HSsk pic.twitter.com/p76IakhO1V

— Reem Abulleil (@ReemAbulleil) May 28, 2017


Five months later, Kvitova was back on court in Paris, just two weeks after having again picked up a racket, announcing that she was going to return early and play Roland Garros. The sound of the rejoicing from all corners of the tennis world was deafening, and often accompanied by tears. This time the good kind. On Sunday, with her team in the stands sporting t-shirts emblazoned with "Courage. Belief. Pojd!," the Czech opened play on Chatrier on Day 1 and in quick order became the first player to advance to the 2nd Round. There were more tears... but Kvitova held it together better than anyone.

Who says good things don't happen to good people?

Still not 100% healed, and not yet with total feeling back in all the fingers on her racket hand, Kvitova promised her doctor that if she felt any pain in her hand in her 1st Round match against Julia Boserup that she'd quit playing. As it turned out, after saying days ago that she'd already won by just being in Paris, she felt no pain today. The result of the match was incidental but, of course, she surely wanted to win it, too. And her game *was* crisp.

It didn't take long to see it. A forehand winner on the first point of the match calmed any lingering nerves of those watching, and she really didn't look back. She led 3-0, and nearly went up 4-0. While she had five DF in the opening set, she also hit seven aces. Up 5-3, 40/0, she put away the 1st at 6-3 on her fifth set point. She handled Boserup in the 2nd, as well, winning 6-3/6-2 to advance to the 2nd Round at Roland Garros for the seventh straight year.


In first match of comeback, @Petra_Kvitova scores first win of @RolandGarros 2017!

Tops Boserup 6-3, 6-2! #RG17 pic.twitter.com/v7d74Ux2ql

— WTA (@WTA) May 28, 2017


Suddenly, a lovely personal story, over the course of about an hour, transformed into a competitive one, as well.

With so many big names either absent, ailing or (now) already being ejected from this year's singles draw, might Kvitova be up to stringing together the most heartwarming slam run this side of Monica Seles' post-Hamburg return over two decades ago? Or Serena Williams' return to prominence after her own near-death experience?

Who knows. But it's not like Petra came to Paris *wanting* to lose a match, either. She'll take whatever comes her way now, since not that long ago she didn't know if anything ever would again.

If it means six more wins, so be it. If not, so be it. Petra's back. 'Nuff said.









=DAY 1 NOTES=
...and, yes, we were right to worry about Angie.

Immediately after Kvitova gave us an early high point for Day 1, Angelique Kerber followed up on Chatrier with the total opposite. Her 6-2/6-2 loss to Ekaterina Makarova makes the world #1 the first top seeded women to ever fall in the 1st Round in Paris, and the first to do so at *any* slam since 2001. And everyone saw it coming a mile away.


Angelique Kerber becomes the first No.1 seed in @RolandGarros history to lose in the First round. #RG17 pic.twitter.com/2k53FkMcko

— WTA (@WTA) May 28, 2017


Makarova was always going to be a tough out, but with Kerber struggling to find any sort of form since the opening days of the new season, seeing her RG ending so early was one of easier predictions for this slam. It wasn't a *certainty* but it was no surprise, either. With the top seed removed from her quarter, the spotlight will now shift in that area of the draw to the likes of Kuznetsova, Stosur, Bertens, Wozniacki, Ostapenko (maybe) and, of course, Makarova when it comes to determining which player will seize one of the moments of a tennis lifetime at a slam that could be won by so many.


.@KateMakarova1 drops just four games to World No.1 Kerber in @RolandGarros opener--> https://t.co/S2g5YAyKXI pic.twitter.com/RwRpW0cYpC

— WTA (@WTA) May 28, 2017


After going 63-18 in '16, Kerber has already lost thirteen matches this season, and it's not even yet May. The German is still the world #1, and has a good chance to remain so at the end of this slam (thanks to her losing in the RG 1st Round last year, as well). But, after that, with a Wimbledon final and U.S. Open title to defend this summer, we're going to have a new #1 (and maybe more than one) over the coming months unless Kerber discovers the problem. At times this season she's had issues with her serve, her groundstroke consistency, her movement (not helped by a recent injury) and even finding the insistent, aggressive mindset that turned her slam fortunes gold in 2016. Now she's questioning the fitness of her legs, something which hasn't ever really been thought to be a problem during her rise up the ranks in recent years. With so many questions swirling, confidence is surely the *biggest* issue now. And getting *that* back might be an even more complicated task than fixing one or more of the other lingering problems.


Kerber: "If you're losing it's tough to enjoy the game. I know in the last years I had up-&-downs & right now I'm in the down feeling" #RG17 pic.twitter.com/mlvhcVFOXX

— Roland-Garros (@rolandgarros) May 28, 2017


On Tennis Channel, Lindsay Davenport said that she expects "big changes" when it comes to Kerber's team after this result and the troubling start to her season. She's probably right.


Monica Puig into #RG17 R2. Beats Vinci 6-3, 3-6, 6-2. Good win. [getty] pic.twitter.com/IXEhTYs1r3

— José Morgado (@josemorgado) May 28, 2017


...as bad as this slam was for Kerber, she wasn't the *first* seed knocked out in Paris. That'd be #31 Roberta Vinci, in what may or may not be her final appearance in Paris, as after deciding against retiring after at the close of last season the Italian has gone just 7-13 in 2017, 1-7 in her last eight. Puig got the win, 6-3/3-6/6-2, which is actually her *third* delivery of a "First Seed Out" in her slam career. The Olympic Gold medalist (and '11 RG girls runner-up), Puig made Nadia Petrova (RG '13) and Sara Errani (Wimb.'13) the first seeds out of their respective draws, as well.

...the most dramatic match of the day featured Madison Brengle and one of the "dark horses" for a second week run at this event, Julia Goerges. The 27-year old Bannerette notched her first career RG MD win with a 1-6/6-3/13-11 victory, finally putting away the German at the end of a 1:40 3rd set.


Madison Brengle pulls off a marathon 1-6, 6-3, 13-11 win over Julia #Goerges in R1 of the French Open! https://t.co/xjKT8sIhGs #USTennis pic.twitter.com/fVqPvfq6C3

— USTA (@usta) May 28, 2017


Brengle has been having quite the "late-blooming-but-hard-earned" success the last few seasons. Remember, three seasons ago at Wimbledon she fell in the final qualifying round and thus failed to reach the main draw for the 24th consecutive slam, and was without a single MD win at a major after twenty-seven attempts over the course of ten years. She'd appeared in four slam MD, three via a WC berth, but had gone 0-4 in 2007-08, and had reached a MD since. Finally, at the '14 U.S. Open (as a WC) she got her first career slam win, defeating Julia Glushko in the 1st Round to complete her decade-long quest. She's continued her upward progress since then, reaching a tour level final in '15 (Hobart), climbing into the Top 35 (2015), and notching three Top 10 wins (two over Kvitova in 2015-16). She came to Paris this weekend with three career U.S. Open MD wins, and five in Australia. Her win today leaves only a MD victory at SW19 to complete her "Career 1st Round Slam."

(Hey, it's a thing.)

Oh, and with her win in January over Serena Williams in Auckland she's the *only* player who still has a chance to put up wins over *both* Williams Sisters in 2017. Since Lindsay Davenport first accomplished the feat in 1997, there has been just one season (2015) when there wasn't at least one player who defeated both Venus and Serena in the same season over the past twenty years heading into 2017. Madison and Venus *could* meet in the Round of 16. I doubt that Venus would be worried, but still.

Speaking of Venus...


.@VenusesWilliams starts 20th @RolandGarros with 6-4, 7-6(3) win over Wang! #RG17 pic.twitter.com/hyJY71vDUr

— WTA (@WTA) May 28, 2017


Playing in her 20th career Roland Garros MD, Williams notched career victory #46 with her defeat of Wang Qiang. Venus erased a 4-2 deficit to win the 1st, then closed out the Chinese woman in the 2nd set TB, winning 6-4/7-6(3). Her win total in Paris is her lowest at all the slams, but it adds another to career slam total of 249. That's good for 5th-best all-time in the Open era amongst women, and 6th all-time (w/ Federer included) in all of tennis. A year ago, Williams reached the Round of 16 at RG, her best result since 2010, and, of course, is coming off an appearance in the Australian Open final this season, her best finish at a major since 2009.

The longed-for-for-the-sake-of-history (and all those "what was Venus doing in 2001?" notes) 2nd Round match-up of the oldest player in the draw (36-and-soon-to-be-37 Venus) vs. the youngest (15-year old Amanda Anisimova) won't happen, but it very nearly did. The wild card teen Bannerette -- the youngest player in a Roland Garros draw since 2005 and the first born in '01 to ever play a MD slam match -- led Kurumi Nara by a set and a break, and served for the match in the 2nd set. But the 25-year old Japanese woman battled back against the kid, took a 4-1 lead in the 3rd, and finally served out the win for a 3-6/7-5/6-4 victory. So, *she'll* next face Williams. Anisimova will still play in the girls competition.




(All right, just to get one in: Nara and Anisimova's ages *combined* are 40, just a little more than three years what Venus is all by herself. See, it never gets old. So to speak.)

...elsewhere on Day 1, Jelena Ostapenko escaped an early-in-the-day, sneaky-tough 1st Round encounter with Louisa Chirico. Remember, Chirico, though she hasn't put up many results of late, reached the Madrid semifinals last year as a qualifier, defeating Niculescu, Ivanovic and Gavrilova along the way. The 19-year old Latvian won 4-6/6-3/6-2. Svetlana Kuznetsova won a tight one against a game Christina McHale, 7-5/6-4, and Cagla Buyukakcay shoved aside her disappointing first four months of '17 (she arrived in Paris having won just five of her last 23 matches) and played like it was 2016 again. A year ago in Paris, she became the first Turk to play a MD slam match, and she won it, too. Today, she upset #22-seed Mirjana Lucic-Baroni, 6-3/6-3 and will now get the chance to add yet *another* "first Turk to..." line to career bio:


Tears of joy as Cagla Buyukakcay knocks out Lucic-Baroni 63 63
1st top 25 win since Feb '16

Will try to become 1st????player to make #RG17 R3 pic.twitter.com/A5KvpP5UO9

— WTA Scores (@Scores_WTA) May 28, 2017


Oceane Dodin was the only Pastry to get a Day 1 win (and the only to play), defeating Camila Giorgi in straight sets, while Bethanie Mattek-Sands (def. Evgeniya Rodina 5 & 2) was the only qualifier to advance.

Late in the day, Aliaksandra Sasnovich posted her first career RG win with a 4-6/7-5/6-3 defeat of a cramping Viktorija Golubic. It's her first win since going 2-0 in April while leading Belarus past Switzerland and into the nation's first Fed Cup final. Hmmm, maybe she *thought* it was Fed Cup. After all, she beat Golubic there last month, too.

After the match, Golubic fell to the ground in pain. Rather than wait for her rise to her feet, Sasnovich took a more direct route to see if she was okay, greeting her with a hug while she was still sitting down.


Sasnovich wins, Golubic cramping.

Cutest handshake of the day.

Tennis <3 pic.twitter.com/mxhbvVb8OD

— José Morgado (@josemorgado) May 28, 2017


...in ITF final action, China's Zhu Lin won the biggest event of the week, taking the title at the $60K challenger in Lu'an, China. The 23-year picked up career win #7, her biggest so far, with a 6-3/3-6/6-4 victory in the final over India's Ankita Raina, who'd taken out three seeds during the week to get there. Her nation's top-ranked singles player, Raina was playing in her biggest singles final. Zhu will rise fifteen spots to #109, two off her career high.

In Caserta, Italy, just-turned 17-year old Bannerette Claire Liu won her second consecutive challenger title (after winning in Naples -- Florida -- two weeks ago) to run her match win streak to thirteen (she's 16-1 in her last seventeen). She defeated 19-year old Spaniard Paula Badosa 6-3/6-3 in the final.

Naomi Osaka's big sister Mari lost in the $25K Goyang (KOR) final, falling to Thailand's Peangtarn Plipuech, 7-6(7)/6-0. It was the first final since 2012 for the 21-year old Osaka, who's still seeking her first pro title. In other tennis sister news, Catalina Pella won the $15K Benavidez all-Argentine battle on Argentinian soil, taking a 6-4/6-1 final over Stephanie Mariel Petit.

And in Hammamet, Turkey, Australia's great week (Margaret Court excluded) continued as 19-year old Naiktha Bains joined the likes of Sam Stosur, Ash Barty and Casey Dellacqua in the winner's circle, claiming her first pro singles titles with a win in the final over Serbia's Natalija Kostic.

...in Milan, Hordette Elena Rybakina, 17, defeated 15-year old Pole Iga Swiatek, staging a comeback to win the Grade A Trofeo Bonfiglio junior final in three sets.


Trofeo Bonfiglio Grade A: Elena Rybakina def. [8] Iga Swiatek 16 76(5) 63. Swiatek served for title in the 2nd. Rybakina solid in the third. pic.twitter.com/7rmKoCK3K3

— Ben (@TennisWinter) May 28, 2017


...the juniors won't begin play in paris for a while yet, but this was the Girls Top 20 heading into this weekend:

1. Anastasia Potapova, RUS
2. Rebeka Masarova, SUI
3. Kayla Day, USA
4. Amanda Anisimova, USA
5. Marta Kostyuk, UKR
6. Claire Liu, USA
7. Carson Branstine, CAN
8. Olga Danilovic, SRB
9. Taylor Johnson, USA
10. Olesya Pervushina, RUS
11. Emily Appleton, GBR
12. Whitney Osuigwe, USA
13. Amina Anshba, USA
14. Maria Camila Osorio Serrano, COL
15. Bianca Andreescu, CAN
16. Sofia Sewing, USA
17. Iga Swiatek, POL
18. Zeel Desai, IND
19. Mai Hontama, JPN
20. Wang Xiyu, CHN


[by nation]


7...USA
2...CAN
2...RUS
1...CHN
1...COL
1...GBR
1...IND
1...JPN
1...POL
1...SRB
1...SUI
1...UKR




...LIKE FROM DAY 1:

Petra's mood


Petra mood: ???? pic.twitter.com/gpUherzU8y

— Jimmie48 Photography (@JJlovesTennis) May 28, 2017




...DISLIKE FROM DAY 1:

Angie's mood


.@AngeliqueKerber talks to the media after her @rolandgarros R1 match pic.twitter.com/EmnrcJ0vMQ

— Jimmie48 Photography (@JJlovesTennis) May 28, 2017




...ANOTHER "CLASSIC" MOMENT FROM TENNIS CHANNEL ON DAY 1:

Bret Haber asking Petra Kvitova the signifigance of "pojd!," and her then Czech-spaining it to him. Seriously, sometimes TC really does think most of its audience has never watched or followed tennis before.



...GOOD TO KNOW FROM DAY 1:




No.1 Ranking Watch:

Kerber retains No.1 ranking after #RG17 unless:

- Karolina Pliksova makes the final or
- Simona Halep wins the title.

— WTA Insider (@WTA_insider) May 28, 2017
...TEENAGERS ARE STILL TEENAGERS FROM DAY 1:
Oh, teenagers.

Last line of Anisimova's press conference.

"Yeah, I have gum in my mouth right now. Sorry (smiling)."

— WTA Insider (@WTA_insider) May 28, 2017




...LIKE FROM DAY 1:

She STILL has Paris...


Fransa Açık'ta kariyerimin en özel galibiyetlerinden birini alarak 2. turdayım😄🎉🙏🏻/ So happy to be in the 2nd round of #RG17 😄❤️🎉 pic.twitter.com/Qm6a2AU98r

— Çağla Büyükakçay (@CaglaBuyukakcay) May 28, 2017




...and, finally... a little let's-see-how-this-works-out with Backspin reader "Colt13," who offered up an interesting theory on which player will win this RG title based on recent stats. Here it is:



STAT OF THE WEEK: 18 - The number of years out of the last twenty in which the RG winner has reached a SF or better on clay the same season.

This is a "How to Pick the Winner" edition, and you can mock me in two weeks when it doesn't happen. But for now, let's have some fun to see who the winner may be.

Now Steffi Graf only reached the QF in Berlin before winning the French, making her an oddity. But if is only Graf, why is the number 18?

The answer has do with the twist Anastasia Myskina put on the numbers in 2004. Similar to Graf, she only reached a QF before, but did reach the SF in Sopot, a tournament played so late that it was not only after the French, but after Wimbledon. So she gets credit... for a match she didn't even play as she lost due to walkover.

Also note that the numbers stop after Rome. Even though there was play this past week, assume that the winner is too beat up to win. Kiki Bertens in 2016 and Gene Bouchard in 2014 both won Nurnberg and used that as a springboard to a SF run, but no further.

So, in 2017, 28 women have reached SF or better on clay. All in order from when they met the standard:

Kasatkina
Ostapenko
Lucic-BaroniSiegemund
Pavlyuchenkova
Kerber
Suarez Navarro
Garcia
Schiavone
Arruabarrena
Larsson
Sorribes Tormo
Mladenovic
Sharapova
HalepSvitolina
Mertens
Cepelova
Begu
Barthel
Kr.Pliskova
Strycova
Errani
Lepchenko
Kuznetsova
Sevastova
Bertens
Muguruza

Now cutting from 128 to 28 doesn't really cut it. So next comes the Serena Theory. Also dating back to 1999, nobody since Serena has won a slam without previously reaching a slam QF, although Pliskova came two games away from breaking that streak in New York. Doing that eliminates half, leaving you with Lucic-Baroni, Pavlyuchenkova, Kerber, Suarez Navarro, Schiavone, Mladenovic, Sharapova, Halep, Svitolina, Strycova, Errani, Kuznetsova, Sevastova, Bertens and Muguruza.

The last cut comes next. Schiavone probably stands out as least likely to win (of those in the draw), and she eliminates herself. You see, Schiavone, along with Mary Pierce, are the lowest seeded players to make the final the last twenty years, both at #21. Hence, no unseeded players. So Schiavone, Sharapova and Errani drop out, leaving you with twelve.

Now some of the twelve will not make it past the 3rd round, as the seeds start meeting then, so don't be surprised by them being on this list and getting knocked out early.

To close, I will use Sevastova as an example. If she wins, she is probably a one slam wonder. But with a SF this clay season, a previous title on clay, and a current U.S. Open QF, she is not only having her career year, but meets more critera than last year's winner in Muguruza. An anomaly in the fact that she not only won the French without previously reaching a clay final, she did it a year after reaching the Wimbledon final, without ever previously reaching one on grass.

So, I'll keep track of this as things go along. Call it "The Red Badge of Red Clay Courage" Test. Or something like that. Anyway, here are the updated final list of twelve "favorites." I'll mark them off as they fall. (And, yes, Sam Stosur's run in Strasbourg this past week surely *does* threaten to mess up this entire thing... but, you know, it's Sam, no maybe not.)

Bertens
Halep
Kerber
Kuznetsova
Lucic-Baroni
Mladenovic
Muguruza
Pavlyuchenkova
Sevastova
Strycova
Suarez Navarro
Svitolina




Good morning ?????????????? pic.twitter.com/a6ley90Xa1

— victoria azarenka (@vika7) May 28, 2017
She is back! Happy to see @vika7 on court for #KidsDay #RG17 #smile #fit #mum ?? C.Dubreuil/FFT pic.twitter.com/wliLoOyONK

— corinne dubreuil (@corinnedubreuil) May 28, 2017
Now there's a smile we've missed! ??

Two-time Major champ @vika7 dropped by Chatrier (with a few of her friends) to help celebrate Kids Day. pic.twitter.com/cJnZjzrHfY

— Roland-Garros (@rolandgarros) May 27, 2017

I wonder if I made that ?? #preparation #rolandgarros pic.twitter.com/1eUMBX4lsy

— Caroline Wozniacki (@CaroWozniacki) May 27, 2017

? what a story! pic.twitter.com/F06JGdIPjL

— Daria Gavrilova (@Daria_gav) May 28, 2017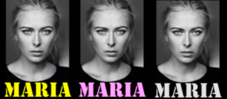 *RECENT RG "FIRST VICTORY" HONORS*


2009 Li Na/CHN (def. Domachowska/POL) & Anastasia Pavlyuchenkova/RUS (def. Olaru/ROU)
2010 Dominika Cibulkova/SVK (def. Ivanova/RUS)
2011 Simona Halep/ROU (def. Kudryavtseva/RUS)
2012 Samantha Stosur/AUS (def. Baltacha/GBR)
2013 Sara Errani/ITA (def. Rus/NED)
2014 Aga Radwanska/POL (def. Sh.Zhang/CHN)
2015 Teliana Pereira/BRA (def. Ferro/FRA)
2016 A.Pavlyuchenkova/RUS (def. Sorribes Tormo/ESP)
2017 Petra Kvitova/CZE (def. Boserup/USA)



*RECENT RG "FIRST SEED OUT"*


2005 #25 Dinara Safina/RUS (Razzano/FRA)
2006 #18 Elena Likhovtseva/RUS (Sprem/CRO)
2007 #31 Severine Bremond/FRA (Krajicek/NED)
2008 #15 Nicole Vaidisova/CZE (Benesova/CZE)
2009 #19 Kaia Kanepi/EST (Shvedova/KAZ)
2010 #10 Victoria Azarenka/BLR (Dulko/ARG)
2011 #19 Shahar Peer/ISR (Martinez-Sanchez/ESP)
2012 #30 Mona Barthel/GER (Davis/USA)
2013 #11 Nadia Petrova/RUS (Puig/PUR)
2014 #25 Kaia Kanepi/EST (Niculescu/ROU)
2015 #31 Caroline Garcia/FRA (Vekic/CRO)
2016 #32 Jelena Ostapenko/LAT (Osaka/JPN)
2017 #31 Roberta Vinci/ITA (Puig/PUR)



**EARLIEST EXIT BY SLAM #1**


1962 WI 1st Rd. - Margaret Court (lost to Billie Jean Moffitt)
1979 AO 1st Rd. - Virginia Ruzici (lost to Mary Sawyer)
1994 WI 1st Rd. - Steffi Graf (lost to Lori McNeil)
1999 WI 1st Rd. - Martina Hingis (lost to Jelena Dokic)
2001 WI 1st Rd. - Martina Hingis (lost to Virginia Ruano Pascual)
2017 RG 1st Rd. - Angelique Kerber (lost to Ekaterina Makarova)


[RG]


2017 1st Rd. - Angelique Kerber (lost to Ekaterina Makarova)
2004 2nd Rd. - Justine Henin (lost to Tathiana Garbin)
2014 2nd Rd. - Serena Williams (lost to Garbine Muguruza)




TOP QUALIFIER:

Marketa Vondrousova/CZE




TOP EARLY-ROUND (1r-2r):

xx


TOP MIDDLE-ROUND (3r-QF):

xx


TOP LATE-ROUND (SF-F):

xx


TOP QUALIFYING MATCH:

Q3: Quirine Lemoine/NED def. Arantxa Rus/NED 2-6/7-6(3)/6-3 (down 6-2/5-3, saved 2 MP)




TOP EARLY-RD. MATCH (1r-2r):

xx


TOP MIDDLE-RD. MATCH (3r-QF):

xx


TOP LATE-RD. MATCH (SF-F/Jr.):

xx


=============================




FIRST VICTORY:

#15 Petra Kvitova/CZE (def. Boserup/USA)




FIRST SEED OUT:

#31 Roberta Vinci/ITA (1st Rd.-lost to Puig/PUR)




UPSET QUEENS:

xx


REVELATION LADIES:

xx


NATION OF POOR SOULS:

xx


LAST QUALIFIER STANDING:

Day 1 wins: Mattek-Sands


LAST WILD CARD STANDING:

Day 1 wins: none


LAST PASTRY STANDING:

Day 1 wins: Dodin
MADEMOISELLE/MADAM OPPORTUNITY: xx
IT "??": xx


COMEBACK PLAYER:

Nominee: Kvitova


CRASH & BURN:

Nominee: Kerber (first #1-ranked woman to lost RG 1st Rd.)
ZOMBIE QUEEN (TBA at QF): xx


DOUBLES STAR:

xx


VETERAN PLAYER (KIMIKO CUP):

xx


JUNIOR BREAKOUT:

xx
Légion de Lenglen HONOREE: x
LA PETIT TAUREAU TROPHY: TBA June 1




Artist:
Paul Thurlby
All for Day 1. More tomorrow.