Wk.17- Walking and Talking
Oh, WTA.
You've done it again.
"Are you not entertained?" - @laurasiegemund, probably.@WTA #PTGP2017 pic.twitter.com/xuHudoeqPM

— beIN SPORTS USA (@beINSPORTSUSA) April 29, 2017


In Week 17 alone, you gave us a Pastry showing sweet form...




A Russian on the way back...


In her first match following a 15-month doping suspension, Maria Sharapova downs Roberta Vinci 7-5 6-3 in Stuttgart. She faces Makarova next pic.twitter.com/76a8LOpUKp

— ESPNTennis (@ESPNTennis) April 26, 2017


Some Turkish delights...


Bir #WTA turnuvasinda ilk kez üç Türk tenisçi birden ikinci turda!

Tebrikler @CaglaBuyukakcay, @AylaAksu6 ve @EraydinBasaK ???????????? pic.twitter.com/Xo06o7GHhb

— We Are Tennis Turkey (@WeAreTennisTR) April 27, 2017


And Elina, too...




But, really, isn't it all about The Ride?


Vroom, Vroom ????@LauraSiegemund enjoys a ride in her new @Porsche! #PTGP2017 pic.twitter.com/5XrNVvpe0f

— WTA (@WTA) April 30, 2017


Respect, once again, to The Most Interesting Tour in the World.



*WEEK 17 CHAMPIONS*
STUTTGART, GERMANY (Premier/RCI)
S:

Laura Siegemund/GER def. Kristina Mladenovic/FRA 6-1/2-6/7-6(5)


D:

Raquel Atawo/Jelena Ostapenko (USA/LAT) d. Abigail Spears/Katarina Srebotnik (USA/SLO) 6-4/6-4
ISTANBUL, TURKEY (Int'l/RCO)
S:

Elina Svitolina/UKR def. Elise Mertens/BEL 6-2/6-4


D:

Dalila Jakupovic/Nadiia Kichenok (SLO/UKR) d. Nicole Melichar/Elise Mertens (USA/BEL) 7-6(6)/6-2

PLAYER OF THE WEEK:

Laura Siegemund/GER


...Stuttgart and Siegemund just go together. Perfectly.


.@LauraSiegemund completes cinderella run to @PorscheTennis title!

HIGHLIGHTS--> https://t.co/klnGjAcQsp pic.twitter.com/D1MCPqbVF4

— WTA (@WTA) April 30, 2017


The 29-year German is a resident of the city, and reached her maiden tour singles final in Stuttgart one year ago. But, really, as great as it is to have a frenzied crowd on her side, it's the clay that makes the BIG difference. Siegemund may have welcomed the start of the clay season more than any other player this past month. Struggling to find her game on hard courts, she started 2017 at 1-7, and had lost ten of eleven matches on the surface going back to last season. On the clay, though, the inventive, scrambling, fist-pumping German with a propensity to drop shot any opponent at any time is fully transformed. While she's gone 1-11 on hard courts since late last season, she sports a 32-7 on clay courts since her breakout tour-level performance in Charleston last season, a QF result that she soon followed up with her qualifier-to-finalist run in Stuttgart and her first tour title in Bastad in July.

This past week, Siegemund received a late MD wild card and put up wins over Zhang Shuai, Svetlana Kuznetsova, Karolina Pliskova and Simona Halep (her second straight year with a win over the Swarmette in the event, and her third Top 10 win of the week -- meaning of her eight career Top 10 wins, six have come in Stuttgart the last two years) to return to the final. There, she quickly took the opening set from Kristina Mladenovic in :28, but had to weather a late storm in the third to grab the title. Breaking the Pastry on her fourth try in game #9 of the 3rd, Siegemund served for the match at 5-4. But after falling behind 15/30, umpire Mariana Alves (lest we forget, she DOES have a history of injecting herself into the story at times) gave the German a point penalty for a time violation for taking to long to serve as she waited for the crowd to calm down before approaching the baseline. After a brief argument that only stoked a crowd a bit more, Siegemund dropped serve and then saw Mladenovic hold at love. She forced a tie-break, though, and overcame a 4-1 and 5-4 deficits, sweeping the final three points and (ironically) getting to a Mladenovic drop shot on MP and (of course) lifting her own crosscourt drop shot over the net and painting a line to finally end things.


First #WTA Premier title!@LauraSiegemund battles past Mladenovic 6-1, 2-6, 7-6(5) to win @PorscheTennis! pic.twitter.com/wgSUMI37yi

— WTA (@WTA) April 30, 2017


Siegemund will rise from #49 to #30 in the new rankings, three off her career high.


2016 Finalist @LauraSiegemund surprises 2009 champion Kuznetsova at @PorscheTennis!

HIGHLIGHTS--> https://t.co/vmi7BhwC9x pic.twitter.com/tZID3IVEyQ

— WTA (@WTA) April 27, 2017
===============================================
THIRD title of 2017!@ElinaSvitolina wins @Istanbul_Cup! pic.twitter.com/z8CmfnPBlE

— WTA (@WTA) April 30, 2017




RISERS:

Elina Svitolina/UKR and Kristina Mladenovic/FRA


...Svitolina's opening match loss to Julia Goerges last week ultimately proved to be a key defeat in Ukraine's World Group Playoff loss to Germany. She's yet to lose since. After coming back with a Day 2 win over Angelique Kerber, the 22-year old was back to her usual ways in Istanbul, dropping down a notch to win yet another International level event, taking home her tour-leading third title of '17 and improving her season record to 26-5. The Ukrainian put up wins over Viktoria Kamenskaya, Alexandra Cadantu, Sorana Cirstea, Jana Cepelova and Elise Mertens in a 6-2/6-4 final, giving her a 7-2 record in nine career WTA singles finals (she 11-2 in all pro singles finals since 2012). She lost just one set all week, an oddball 2nd set bagel in the 1st Round to qualifier Kamenskaya. Six of those seven titles have been in International events, with the sole Premier crown coming earlier this year in Dubai. Svitolina will tick up one spot to #12 in the new rankings, and is just 22 points away from a return to the Top 10.




Meanwhile, coming off her brilliant Fed Cup weekend in Roanne, Mladenovic was oozing confidence and momentum. For the entire week in Stuttgart, even though things didn't end as she'd wished, she "walked the walk," as the #19-ranked Pastry proved that what is shaping up to be her "career year" is really the sort of campaign that her talent level has hinted at for years, if only her beautiful game could drown out the screams that often rang out inside her head. After opening with a win over Mirjana Lucic-Baroni, Mladenovic took out top seed and two-time defending champ Angelique Kerber (her third Top 5 win in '17, tying Svitolina for the tour lead, and her second over a tournament #1-seed this season, more than any other player) and Carla Suarez-Navarro to set up a much-anticipated semifinal clash with Maria Sharapova. "Anticipated" not just because of Mladenovic's overly strong comments (immature, really) about the Russian in the early stages of her failed drug test plotline, but for the test the match provided both women. As it turned out, Mladenovic was able to fight from behind, taking advantage of the big point opportunities presented to her by Sharapova, going 4-for-8 on BP attempts as opposed to the Russian's 3-for-16 record, enough to overcome eleven DF in the match (including seven in the 2nd set, which she won to force a 3rd). In the final, though, with the German crowd against her, Mladenovic was nipped at the finish line by Laura Siegemund, dropping the final three points of the deciding TB (forced after the German had served for the match) after having led it 5-4. Mladenovic's third singles final of the season (tied with Svitolina and Caroline Wozniacki for the tour lead) is the sixth of her career, five of which has come since last June. But her 1-5 record in those matches shows that Kiki isn't QUITE there yet, but she's closer to reaching her potential (so exciting that it almost makes one overlook her judgemental off-court misteps regarding a variety of subjects) now than ever before.


===============================================




SURPRISES:

Basak Eraydin/TUR and Polina Monova/RUS


...and it all began with a wild card. No, not THAT wild card -- the one that Eraydin got into the Istanbul qualifying rounds.


#İstanbulCup çeyrek finalinde bir Türk: Başak Eraydın 🇹🇷🎾❤️👏🏻 pic.twitter.com/IrPW5dHFzD

— We Are Tennis Turkey (@WeAreTennisTR) April 27, 2017


Surely, the 22-year old Turk didn't see this week coming. After a career mostly spent toiling on the challenger circuit (winning 12 titles since 2012), Eraydin reached her first career tour-level QF in her home nation event. Ranked #257, she was given a WC into qualifying and was fortunate to even play a second match after saving five MP and staging a comeback from 5-1 down in the 3rd set against Tereza Smitkova. To get to the MD, Eradyin needed to win an additional three-setter over Alla Kudryavtseva, as well. Once there, she knocked off Tsvetana Pironkova and won an all-Turk battle with MD wild card Ayla Aksu before finally falling in three sets to Irina-Camelia Begu in the final eight. She'll now make the leap into the Top 200 for the first time, settling in at #198 on Monday.

And she even gave us maybe the most charmingly slightly-mixed-up English phrase since Li Na's heyday...


Quarter final of the @istanbul_cup was great experience for me. Thank you very much for all of your support and kind verbs. @WTA

— Başak Eraydın (@EraydinBasaK) April 28, 2017


On the ITF circuit, Russia's Monova has been putting on an amazing show in 2017. This weekend in the $25K in Karshi, Uzbekistan, the #205-ranked 24-year old swept the singles and doubles titles in an event for the second time this year, defeating Olga Ianchuk 4-6/6-3/6-3 for the former crown and joining with Olga Doroshina to take the latter. The wins mark Monova's fourth singles and sixth ITF doubles titles this season, as she's gone a combined 57-6 (32-5/21-1) in 2017. She's won six of her eight career ITF singles crowns since last May, and now has 23 doubles titles. Additional note: Monova's most recent loss was actually to Eraydin in the QF of a $60K event two weeks ago.)


===============================================




VETERAN:

Madison Brengle/USA


...Brengle experienced her best run on tour two years ago when she played in her only WTA singles final in Hobart, reached the Australian Open Round of 16 and climbed to a career-high ranking of #35. In 2017, though, the 27-year old has been serving notice that her best tennis may still be yet to come. In January, her upset of Serena Williams made her just the second U.S. player younger than Williams (w/ Sloane Stephens) to ever defeat her in singles. In the months since, Brengle has posted additional wins over Jelena Ostapenko, Kristyna Pliskova and Sara Sorribes-Tormo. This weekend, after getting victories over Jovana Jaksic, Renata Zarazua, Anhelina Kalinina and Jamie Loeb to reach the final of the Boyd Tinsley Clay Court Classic in Charlottesville, Virginia, her sixth career ITF final (all in the U.S.), she picked up her ninth career title, and her biggest so far, with a 6-4/6-3 win over 18-year old Caroline Dolehide. Brengle didn't lose a set in her five singles matches (she gave up just thirteen through the first four), and also reached the doubles final with Danielle Collins (losing to Jaksic/Pella).


@ITF_Tennis Women. #Charlottesville 2017. Final:
Madison #Brengle d. Caroline #Dolehide 64 63 pic.twitter.com/Q079TTbYqv

— La Cáscara MX (@cascaramx) April 30, 2017



===============================================




COMEBACKS:

Maria Sharapova/RUS and Jana Cepelova/SVK


...finally, the (too) long wait ended in Stuttgart. While the Russian surely bears the brunt of the blame, but hardly all of it, for what turned out to be a 15-month unscheduled sabbatical from the the WTA tour, the hue and cry over her wild card into the Stuttgart main draw was as unnecessary as it was (sometimes) unseemly as, once again, many (including far too many players, who should know better, considering they could very well face a similar situation one day) chose to overlook the current state of the rules regarding the issue just as many did (and still do) choose to ignore many of the specifics of her case, as well as the ultimate final ruling on her suspension.

But to hell with all that, now we have actual tennis matches to talk about where Sharapova is concerned.


Grab that ??!@Roberta_Vinci vs @MariaSharapova coming up next at @PorscheTennis! pic.twitter.com/VAfFwcJiSw

— WTA (@WTA) April 26, 2017


While her mid-tournament form made it easy to think that a title run could be in the works, the Russian's semifinal result in Stuttgart -- in a tournament she won three consecutive years from 2012-14 -- was certainly just the sort of start she wanted to version 3.0 of her career (after the "Supernova" years, then her post-shoulder surgery comeback). After a (slightly) slow start to her 1st Round match vs. Roberta Vinci (the Italian had a shot at a 3-0 lead) Sharapova won the important points and took control of the match, then hit her stride with straight sets victories over Ekaterina Makarova and Anett Kontaveit to reach her first semifinal at a full-draw WTA event since the 2015 Wimbledon (she also reached the semis at the '15 WTA Finals). Waiting for her was Kristina Mladenovic, one of Sharapova's harshest critics after her failed drug test (some for the result, but just as much for her lack of "friendliness" with opponents in the lockerroom... ironic, considering the Pastry's own proclivity to attack other players for anything she doesn't 100% agree with). Sharapova blitzed Mladenovic in the opening set, and led 2-0 in the 2nd, but saw the level of her game and big point prowess slip as the French woman took advantage of her own opportunities and forced a 3rd set. Down 5-3 in the 3rd, Sharapova managed to finally get back on serve with a break for 5-4 after squandering several chances to do so earlier, but then proceeded to drop her own serve to end the match. Not the fairy tale ending that would have both alleviated AND bolstered criticism of her circumstances, but an encouraging beginning to whatever comes next.


This feeling is everything!! Thank you!!?? pic.twitter.com/J7UNBs4Jqi

— Maria Sharapova (@MariaSharapova) April 26, 2017


"I can't control what people say. I never have. The only thing I can control is what I do out there," Sharapova said during the week. Now, she heads off toward the rest of the clay season -- with or without a Roland Garros WC, something the FFT, typically, will allow to play out as dramatically as possible by not announcing a final decision on the matter until May 16 -- sporting a 67-8 record on the surface since 2012.

In Istanbul, Cepelova's spring revival got a second leg to stand on (and a healthy one, at that... so far). After qualifying and notching three wins in Miami (one over CoCo Vandeweghe), the Slovak went just 1-3 in WTA/FC action in the weeks that followed. But the world #97's victories over Genie Bouchard (more on her later, unfortunately... or, more appropriately, sadly), Sara Sorribes-Tormo and Dayana Yastremka put Cepelova into her first tour-level semifinal since Tokyo last September, and just her second since Bastad in July 2014, not long she'd reached the Top 50, notched a win over Serena Williams and played in the Charleston final before injury/illness served to periodically place obstacles in front of her career over the past three years. Hopefully, this time the path will be clear for some sustained success.


Brilliant reactions from Cepelova! #istanbulcup pic.twitter.com/Tn9He35Pp4

— WTA (@WTA) April 29, 2017
===============================================
.@Elise_Mertens cruises past Begu 6-1, 6-1!

Plays @ElinaSvitolina in @Istanbul_Cup Final! pic.twitter.com/96QbgMgNif

— WTA (@WTA) April 29, 2017




FRESH FACES:

Elise Mertens/BEL and Anett Kontaveit/EST


...Mertens is quickly becoming one of the young movers-and-shakers of the 2017 season. The Waffle, who ended '16 at #124, had never before reached a tour-level singles SF when the year began. Then she qualified for the Hobart MD in Week 2, passed on her plans to enter the Australian Open qualifying tournament (well, she TRIED to find her way out the door to get to Melbourne, but Sachia Vickery beat her to it) and went on to complete an 8-0 week and win her maiden tour singles title, climbing into the top 100 for the first time. Since then, mixed in with a few quick exits, she's been rewarded with a bigger role on the Belgian Fed Cup team (going 3-0 in singles, including 2-0 in the MVP-level performance last weekend vs. Russia). Last week in Istanbul, she ran off another string of wins, this time over Kateryna Kozlova, Sara Errani, defending champ Cagla Buyukakcay and Irina Camilia Begu (allowing the Romanian just two games) to reach her second career tour singles final, as well as reaching her second WTA doubles final (w/ Nicole Melichar), joining Ash Barty (Kuala Lumpur) as the only two players to accomplish the feat in 2017. The 21-year old lost both finals, but will climb to yet another new career-high rank of #53 on Monday.


Comeback complete!

Anett Kontaveit earns FIRST Top 10 win against Muguruza 2-6, 7-6(1), 6-1!

Books a spot in @PorscheTennis Quarterfinals! pic.twitter.com/QSX4U7T5td

— WTA (@WTA) April 26, 2017


In Stuttgart, 21-year old Estonian Kontaveit, just two weeks after reaching her maiden tour final in Biel, followed up with a QF run. She had to go through qualifying to reach the MD, doing so by getting wins over Kateryna Bondarenko, Antonia Lottner and Lucie Hradecka. She then posted victories over Ana Konjuh and Garbine Muguruza, the latter a comeback, 2-6/7-6(1)/6-1 victory that gives her the first Top 10 win of her career. She fell a round later to Maria Sharapova, but will come in at a new career high of #65 on Monday.

And here she is rather smartly posing (or at least she could be) as a high-scoring university student...





===============================================




DOWN:

Aga Radwanska/POL and Angelique Kerber/GER


...these two are becoming frustratingly familiar faces in these parts.

After five straight season-ending finishes in the Top 6, Radwanska has dropped to #8 in the rankings, and looks to be the first top-ranked mainstay to drop down a level once the players on the fringe of the Top 10 put together a run (or two) of success. She came into Stuttgart questioning Maria Sharapova's wild card, then was on the receiving end of a draw that set up a potential 2nd Round match-up between the two. Not that it mattered, since she was bundled out 2 & 4 by Ekaterina Makarova in the 1st Round. After starting the '17 season with QF and runner-up results Down Under, the Pole has gone six straight events without winning back-to-back matches, compiling a 4-6 mark over the stretch to drop her season record to 9-8. In 2017, Radwanska won multiple matches at seventeen of twenty-one tournaments, including her final eight.

Kerber came into Stuttgart having slipped back to #2 in the rankings behind Serena Williams, but needing just a semifinal result to regain the top spot. The German was the two-time defending champion at the event, but arrived off of yet another loss to Elina Svitolina (her fourth since the U.S. Open) last weekend in Fed Cup play. Not exactly the hoped-for confidence-building victory she was likely hoping for. In the aftermath, she dropped her opening match in Stuttgart 6-2/7-5 to Kristina Mladenenovic. The loss drops her to 17-10 on the season, largely thanks to a 7-2 Miami/Monterrey run a few weeks ago. Not horrible, but a player trading off the #1 ranking (with an inactive opponent, no less) having already accumulated ten losses by the end of April is not exacting the preferred way to head into the meat of a season schedule which will play out on three different surfaces over the next three months. She's now on a 0-for-13 title drought since she first rose to #1 last September.

Kerber's comments after her Stuttgart exit sounded very similar to her words after just about all her losses so far this season...


Angelique Kerber after her loss to Mladenovic @PorscheTennis: pic.twitter.com/AcwnVmAxQl

— WTA Insider (@WTA_insider) April 27, 2017



===============================================




ITF PLAYER:

Zheng Saisai/CHN


...Zheng -- on a great run that has seen her win two titles and go a combined 17-2 in a pair of $60K challenger, the WTA 125 Series event in Zhenghou and this week -- picked up her first career $100K title in Anning, China (her second biggest event win, after a WTA 125 crown in 2015). A 7-5/6-4 win in the final over Zarina Diyas gives the 23-year old her ninth career ITF title and will lift her to #67 on the WTA computer, just seven spots behind her career high.


Winning the ITF tournament in Anning!?????What a tough week?? Thanks to my team! I will #KeepImproving ???????????? pic.twitter.com/Bb2AmBMBq8

— Zheng Saisai (@Zheng_Saisai) April 29, 2017
===============================================
First #WTA win for 16-year-old @D_Yastremska!

Stuns Petkovic 3-6, 6-0, 6-3! #istanbulcup pic.twitter.com/1H4vKE4fwN

— WTA (@WTA) April 24, 2017




JUNIOR STARS:

Dayana Yastremska/UKR and Katarina Zavatska/UKR


...the ultra-intriguing, all-Ukrainian semifinal match-up in Istanbul between Yastremska and Elina Svitolina didn't come to fruition (though it came shudderingly close), but the 16-year old '16 Wimbledon girls finalist surely made a name for herself last week. In the event field as a wild card, the world #420 notched her first MD tour-level win with a 3-6/6-0/6-3 takedown of veteran Andrea Petkovic. After a victory over lucky loser Anna Kalinskaya, the teenager led Jana Cepelova 6-2/5-2 and twice served for a berth the semis, only to fall to the Slovak in three sets. Yastremska, whose aggressive play and fist-pumping encouragement to herself had me wondering if she was channeling a young Vika Azarenka last summer at SW19, will rocket up 111 spots in the rankings this week to #309.

And as if the Ukrainian corps wasn't already filled to the brim with promise, Zavatska had a big weekend, as well.




In France, the 17-year old Ukrainian won the Beaulieu-sur-Mer Grade 1 event with a 4-6/6-3/6-0 win in the final over Serbian Olga Danilovic, the champ of the recent G1 Juan Carlos Ferrero tournament. Just a few weeks ago, Zavatska, as a qualifier, won a $25K challenger in Santa Margherita di Pula in which she notched wins over the likes of Andreea Mitu, Basak Eraydin (Istanbul QF this week) and Bianca Andreescu, the young Canadian who has lost just four times in twenty-four matches since January (Zavatska is the only player to defeat her in straights sets in '17, even with her seven junior matches included in the mix).


===============================================




DOUBLES:

Raquel Atawo/Jelena Ostapenko (USA/LAT) and Dalila Jakupovic/Nadiia Kichenok (SLO/UKR)


...Stuttgart hosted a Sunday final match-up of two doubles teams, with one-half of each team having once comprised a duo that went 14-7 in tour finals from 2009-16. Atawo and Spears, who ended their partnership during the offseason, won their last title together at Stanford in July of last year. Since they decided to part ways, it's been 35-year old Spears who has experienced a late-career resurgence in '17, winning her first career slam crown (AO Mixed w/ Juan Sebastian Cabal) and taking the Doha title with new doubles mate Srebotnik, 36. Meanwhile, Atawo, 34, had yet to reach another final without Spears by her side.

Last week, Spears & Srebotnik advanced to another final, getting there without dropping a set, defeating Groenefeld/Peschke (players with which Srebotnik has gone 11-11 in finals while partnering through the years) in the semis. On the other side of the draw, Atawo teamed with 19-year old Ostapenko to reach the final in just their second event together (Charleston SF), knocking off Knoll/Schuurs and Hlavackova/Stosur (w/ 10-8 TB win) to reach the vet's first final without Spears since 2009. Atawo/Ostapenko claimed the title with a 6-4/6-4 victory, giving Atawo her 17th career title, and Ostapenko her second this year (Saint Petersburg w/ Rosolska).


The 40th edition of #PTGP has its first champions: Congrats to our 2017 doubles winner Raquel Atawo & Jelena Ostapenko! #PTGP2017 #40love pic.twitter.com/9nKD54ZB0m

— Porsche Tennis (@PorscheTennis) April 30, 2017


In Istanbul, Jakupovic's splendid spring continued. The 26-year old from Slovenia reached her first career tour WD final three weeks ago in Monterrey with Kichenok, then knocked off Bogota defending champ Irina Falconi in the 1st Round of singles before then leading Slovenia's winning Fed Cup effort in zone play (going 4-0 in singles). She's climbed to new career high rankings in both singles and doubles in April. This week, Jakupovic joined with Kichenok again for a doubles run, reaching a second final (without dropping a set). After having fallen in straight sets in their previous championship match by a 6-2/7-6 score, the pair defeated Nicole Melichar & Elise Mertens (shortly after the Belgian had also lost the singles final), 7-6/6-2. For Kichenok, it's career title #3. She won two with twin sister Lyudmyla in 2015-16.


===============================================

.@KiKiMladenovic reaches third Final of 2017!

Turns tables on Sharapova 3-6, 7-5, 6-4! #PTGP2017 pic.twitter.com/b08va418AJ

— WTA (@WTA) April 29, 2017


1. Stuttgart SF - Kristina Mladenovic def. Maria Sharapova
...3-6/7-5/6-4. The Tennis Gods were just waiting to spring this one on us, weren't they? In Sharapova's very first event back, a face-off with the player who'd been most (personally) critical of her back when the whole suspension mess began over a year ago. Early on, it looked as if Sharapova would get the better of the Pasty, as she seized control by going up 6-3/2-0. But a sharp drop off (some 60%) on her second serve points won opened the door, and Mladenovic burst through it by playing the big points well, taking the 2nd set despite seven DF and Sharapova holding three BP chances at 5-5. After failing to get the break and the chance to serve for the match, Sharapova dropped serve a game later and things went to a 3rd set. There, again, Sharapova had chances to break out on top. At 15/40 on Mladenovic's serve at 2-2, and with another BP at 2-4. Finally, with Mladenovic serving for the match at 5-3, the Russian finally broke to get back on serve. But then she couldn't consolidate the break with a hold, as the Pastry broke back to take the match. In all, Mladenovic led 100-98 in total points, but Sharapova's 3-for-16 record on BP opportunities (vs. Kiki's 4-for-8) told a large part of the tale.


Final stats from @KikiMladenovic's @PorscheTennis win.

As it happened --> https://t.co/Bgs5N8ONxK pic.twitter.com/T4lJP7CvTo

— WTA Insider (@WTA_insider) April 29, 2017



===============================================


2. Stuttgart Final - Laura Siegemund def. Kristina Mladenovic
...6-1/2-6/7-6(5). In a match that saw Mladenovic start slowly, then fight her way back into things vs. both Siegemund and the German crowd, the 3rd set proved to be a fight to the finish. Serving at 4-4, Mladenovic saved three BP, but Siegemund broke on #4 with a forehand return winner off a second serve. But when serving for the title at 5-4, 15/30, a point penalty for taking too much time nearly spoiled a great finish. Thankfully, though, Siegemund held her ground and things were decided in a concluding TB. It was Mladenovic who started quickly this time, taking a 4-1 lead and getting to within two points of the crown at 5-4. But Siegemund surged last and, as it turned out, best. In the end, HER drop shot off a get of a Mladenovic drop shot on MP delivered the final blow.

Later...that moment when they make you pose on the hood of the car that you DIDN'T win, with the person who did.


Your 2017 @PorscheTennis champion @LauraSiegemund and finalist @KikiMladenovic! pic.twitter.com/39kiG74hcC

— WTA (@WTA) April 30, 2017
===============================================
.@MariaSharapova advances to @PorscheTennis Second round!

Tops Vinci 7-5, 6-3! #PTGP2017 pic.twitter.com/ivXjFLs8IR

— WTA (@WTA) April 26, 2017


3. Stuttgart 1st Rd. - Maria Sharapova def. Roberta Vinci
...7-5/6-3. In the match fifteen months in the making, Sharapova notched her first victory since the '16 Australian Open. After a somewhat slow start, she pulled away from the Italian on the wave of her big point strength and in-form serve. The Russian fired 11 aces, and had 39 winners.


"I've been waiting for this moment for a long time!" -@MariaSharapova #PTGP2017 pic.twitter.com/08SnpcMPuK

— WTA (@WTA) April 26, 2017



===============================================


4. Istanbul 1st Rd. - Dayana Yastremska def. Andrea Petkovic
...3-6/6-0/6-3. Yet another teen fires a shot across the bow of the older generation. The aggressive game of the world #420 produced a 32-6 bulge in the winners stat vs. Petko. Hence, her first WTA match win.


That cross-court forehand winner from @D_Yastremska! ?? #IstanbulCup pic.twitter.com/HXFVdeAOix

— WTA (@WTA) April 24, 2017



===============================================


5. Istanbul QF - Jana Cepelova def. Dayana Yastremska
...2-6/7-6(4)/6-4. The 16-year old led 6-2/5-2, and twice served for the match. Yastremska led Cepelova 31-9 in winners in the 2:43 match, but also far outdistanced her (76-34) in unforced errors. Hence, the loss.


First Semifinal of 2017!

Cepelova turns tables on Yastremska 2-6, 7-6(5), 6-4 at @Istanbul_Cup pic.twitter.com/iNqP8lSL7d

— WTA (@WTA) April 28, 2017



===============================================


6. Istanbul Q1 - Basak Eraydin def. Tereza Smitkova 4-6/6-2/7-6(3)
Istanbul 1st Rd. - Basak Eraydin def. Tsvetana Pironkova 6-2/6-4
...what was more surprising? Eraydin's win from 5-1 down in the 3rd, after facing 5 MP, vs. Smitkova, or her super-delayed reaction to converting MP vs. Pironkova in the 1st Round?


Upset complete! ?

Eraydin completes a 6-2, 6-4 victory over Pironkova... and doesn't even realize she has won! pic.twitter.com/FrUUV8Pjtn

— WTA (@WTA) April 25, 2017



===============================================


7. Istanbul QF - Elise Mertens def. Cagla Buyukakcay
...6-4/4-6/6-2. Has it already been a year since Buyukakcay became the first Turk to become a WTA semifinalist, finalist and title winner in her hometown event, becoming a Top 100 player for the very first time? In a word, yep.


Quick hands from @CaglaBuyukakcay! ?? #IstanbulCup pic.twitter.com/icYsU9BYrc

— WTA (@WTA) April 26, 2017
Brilliant play by @CaglaBuyukakcay! #istanbulcup pic.twitter.com/4TLLUBnpsb

— WTA (@WTA) April 27, 2017


She didn't go quietly this time around. She put up wins over Marina Zanevska and #2-seed Timea Babos (her WD partner for the week), and forced Mertens to three sets.


It's always a great pleasure to play in my hometown. I love this city & amazing to play in front of my home crowd. Thank you #IstanbulCup?? pic.twitter.com/xTuNTDPDHy

— Çagla Büyükakçay (@CaglaBuyukakcay) April 29, 2017
===============================================
Really cute hug between @EVesnina001 and @DKasatkina today ?????? pic.twitter.com/RbHWIbDWwC

— Lucy Sophia (@lucysophiaj) April 26, 2017


8. Stuttgart 1st Rd. - Elena Vesnina def. Daria Kasatkina
...7-6(2)/6-2. Russians. Fed Cup teammates. Occasional doubles partners. And...


Dasha took a photo with Lena in 2008 during Moscow tournament. 9 years later they had their first one on one match in WTA. pic.twitter.com/GE61ycuizB

— Dmitry Shakhov (@Shahovez) April 26, 2017



===============================================


9. Istanbul Final - Elina Svitolina def. Elise Mertens
...6-2/6-4. Six of Svitolina's seven tour-level titles have comes via straight sets victories in the championship match. The only one that she had to stage a comeback in? 2016 Kuala Lumpur vs. Bouchard, 6-7(5)/6-4/7-5. She claimed her sole WTA 125 Series win in another straight sets final in 2012. She defeated Kimiko Date in that one. Speaking of...


Kimiko Date is back in ITF Gifu this week! ??????????

— Chris Goldsmith (@TheTennisTalker) April 30, 2017


Here she is, at 46 and back after knee surgery, in an exhibition a few weeks ago...


Welcome back! A highlight of the exho between Kimiko Date and Nao Hibino via Wowow. Nao won 6-2 7-6. pic.twitter.com/eWGVbANVjP

— moruni (@morunien) April 15, 2017



===============================================


10. Stuttgart 2nd Rd. - Maria Sharapova def. Ekaterina Makarova
...7-5/6-1. Sharapova is 88-25 vs. fellow Hordettes. 26-3 since 2011, and 34-4 since early 2010. This was her first match against a Russian since the 2015 Roland Garros (def. Diatchenko). Oh, yeah... and the match. Makarova had a BP at 5-5 in the 1st, but after she failed to convert it was Sharapova who took full control.


===============================================


11. Istanbul 1st Rd. - Jana Cepelova def. Genie Bouchard
...6-0/6-4. Bouchard is mastering the art of speaking loudly and carrying a small stick.


===============================================


12. Stuttgart SF - Laura Siegemund def. Simona Halep
...6-4/7-5. Halep, a week after a strong Fed Cup weekend, talked about her hard work since Miami to avoid being negative on the court. Wins over Strycova and Sevastova got her into her first SF of the season, though her Stuttgart run ended just as it did a year ago -- with a straight sets loss to Siegemund. Still, it's a good start for the Swarmette Queen, and the hopes for The Heart of Backspin tick up just a little bit as a result.


Simona Halep says biggest focus post Miami was an attitude shift. Credits change for how well she played over the weekend. #porschetennis pic.twitter.com/nC2ehM12qy

— WTA Insider (@WTA_insider) April 25, 2017



===============================================


13. Rabat Q2 - Conny Perrin def. Tara Moore
...6-1/6-2. Quite possibly another WTA first: an on-court match that pits one player vs. her fiancee.


===============================================


14. $100K Anning Final - Zheng Saisai def. Zarina Diyas
...7-5/6-4. Diyas didn't get the title here, but this was the 23-year old Kazakh's biggest final since reaching her only tour-level championship match in Osaka in 2014 Since she returned earlier this year after being out since last year's Wimbledon with a wrist injury, after a 0-4 start, she's gone a combined 13-4 in her last four events, winning a $25K title, reaching this final and the QF of a WTA 125 Series event. She'll jump from #187 to nearly the Top 150 this week.


===============================================


15. Prague Q1 - Tereza Martincova def. Aliaksandra Sasnovich 6-3/6-1
Rabat Q1 - Ivano Jorovic def. Aryna Sabalenka 3-6/6-2/6-3
...obviously, Fed Cup was LAST week. But Sasnovich & Sabalenka will surely be ready for November.


===============================================


HM- Prague Q1 - Karolina Berankova def. Virginie Razzano
...5-7/6-3/6-3. Pojd! Again. Prague-born 16-year old Czech Berankova, a runner-up at the Grade 1 Yeltsin Cup in February (and semifinalist at the G1 RPM event in the Czech Republic in January), knocked off Razzano (two weeks from turning 34) in the opening round of Prague qualifying. As the #53-ranked junior, this was Berankova's first career match in a WTA event, and just her second ever in a pro event (she was 1-1 in a $10K in Prague last year). Razzano led this one 3-0 in the 3rd set before the teenager ran off six straight games to get the win. Berankova lost in the second round of qualifying.


===============================================




And then, of course, there was Genie.


Genie #Bouchard's thoughts on Maria #Sharapova: "She's a cheater and I don't think a cheater should be allowed to play that sport again."

— Gaspar Ribeiro Lança (@gasparlanca) April 26, 2017
Genie on Sharapova!
Full interview: https://t.co/WUdE4ilKnB pic.twitter.com/Lf38DKOMmS

— Genie Bouchard News (@genie_news) April 26, 2017


It's hard to tell which is more sad, that Bouchard feels the need to grasp at headlines when her level of tennis clearly is no longer getting it done, or that she may truly be as intellectually lazy and callow as she appears, choosing to use the sort of language, against the very player she was clearly going out of her way to try to emulate a few years back, that was specifically noted *should not* be used in the official ruling on the case that was finally issued last year after a stretch that was not exactly all that different from the sort of acrimonious public relations battle between the two parties that *Bouchard herself* has been experiencing in her own ongoing case against the USTA due to that slip-and-concussion situation in the U.S. Open lockerroom in 2015. And that's not even addressing the issue of making such WAY out on the edge comments AFTER a full 15-month suspension has already been served, and the original controversy replaced by talk of wild cards and possible future rules changes.

At least there are some adult voices in the mix, though. Across generations, tours and national lines.


So what is the meaning of forgiveness then?? She has been punished for it, mistakes r made to learn/grow and forgive @geniebouchard #letgo https://t.co/sruOAiv9QA

— Selima Sfar (@SelimaSfar) April 27, 2017
@ChrissieEvert thoughts on Genie's comment/opinion that Maria should be banned for life? As a fan, I'm sure glad @MariaSharapova is back ??

— Lee Leavell (@LeeLeavell) April 27, 2017
Don't agree: pretty extreme.. https://t.co/q3izCgEeBV

— Chris Evert (@ChrissieEvert) April 27, 2017
While Bouchard blasts, Andy Roddick more measured, supportive of Sharapova receiving wild cards, via @BillSimons1: https://t.co/S9842WxFyh pic.twitter.com/a0ryzNtSEG

— Ben Rothenberg (@BenRothenberg) April 26, 2017
Vesnina: I am one of the small group who fully read CAS desicion on Masha's case. Most of players didn't that's why they upset.

— Dmitry Shakhov (@Shahovez) April 26, 2017


Of course, leave it to the so-called "cheater" in question to deliver the line that *should* sum up the reaction to Bouchard's comments.


Sharapova not bothered by Bouchard's criticism: 'I am way above that' | https://t.co/MN8fNnOulC pic.twitter.com/R37T4h4mbs

— TENNIS.com (@Tennis) April 28, 2017

Third Top 10 win of 2017!@KateMakarova1 knocks out Radwanska 6-2, 6-4 at @PorscheTennis First round! pic.twitter.com/kmomUgKrzi

— WTA (@WTA) April 25, 2017


1. Stuttgart 1st Rd. - Ekaterina Makarova def. AGA RADWANSKA
...6-2/6-4. Perhaps Aga should have worried about something other than whether or not Sharapova received a wild card.


===============================================


2. Stuttgart 1st Rd. - Johanna Konta def. NAOMI OSAKA
...7-6(5)/3-6/6-1. It must have been nice for Konta to play again without being berated and called names from the sidelines. Later, Osaka revealed that she played here despite suffering a ruptured abdominal muscle in qualifying.


April 27, 2017



===============================================


3. Stuttgart 2nd Rd. - KAROLINA PLISKOVA def. CoCo Vandeweghe 7-6(2)/6-4
Stuttgart QF - Laura Siegemund def. KAROLINA PLISKOVA 7-6(3)/5-7/6-3
...all things considered, a super-successful week for the Czech -- she wins the Fed Cup semifinal match that never was, and pushes the eventual champion to the edge, too.


===============================================


HM- Istanbul Final - Dalila Jakupovic/NADIIA KICHENOK def. Nicole Melichar/Elise Mertens
...7-6(6)/6-2. But Dalila will never replace Lyudmyla.


===============================================
Baby-stepp-... err, sittin'
slow and steady wins the race... EXCITED!!!!!! pic.twitter.com/Vk52qLdJ3X

— Sloane Stephens (@SloaneStephens) April 26, 2017
And speaking of babysitting...
Aaron et Ayla se sont enfin rencontrés le 20 avril ! Tellement bouleversant... ?? pic.twitter.com/WRImGE2L5a

— AmelieMauresmo (@AmeMauresmo) April 25, 2017
AND Serena...
Went to Minsk to see new mother & former No. 1 Victoria Azarenka. She's been through much more than we knew https://t.co/N3QCtgtq0Y

— Christopher Clarey (@christophclarey) April 25, 2017

Happy #WorldPenguinDay from @CaroWozniacki & her ?? friends! pic.twitter.com/gZFAtTlCtZ

— WTA (@WTA) April 25, 2017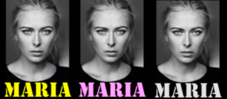 Sharapova: "I feel like it's a great base with which I started here." #porschetennis pic.twitter.com/uayNCTrPZu

— WTA Insider (@WTA_insider) April 29, 2017
You're special, Stuttgart!! Thank you ??@PorscheTennis pic.twitter.com/EwBX8HJNdh

— Maria Sharapova (@MariaSharapova) April 29, 2017

1.

BLR Fed Cup Team (w/ Aliaksandra Sasnovich):

first final ever (likely w/ Vika)
2.

Daria Kasatkina, RUS:

Daria does (the) Charleston
3.

Laura Siegemund, GER:

three Top 10 wins claims Stuttgart
4.

Francesca Schiavone, ITA:

(probably just) one more win for old time's sake
5.

Marketa Vondrousova, CZE:

"Pojd!" works for 17-year olds, too
6.

USA Fed Cup Team (w/ CoCo Vandeweghe):

Captain Kathy & the Fed Cup Queens from Mars?
7.

Kristina Mladenovic, FRA:

the Pastry leads, talks, and backs it up w/ her walk
8.

BEL Fed Cup Team (w/ Elise Mertens):

Waffles are back in style
9.

Elina Svitolina, UKR:

another week, another win
10.

Anastasia Pavlyuchenkova, RUS:

fourth Monterrey title (good) + Fed Cup (bad) = compromise/#10 spot





RISERS:

AUS Fed Cup Team & Jana Cepelova/SVK


SURPRISES:

Martina Trevisan/ITA & Dalila Jakupovic/SLO


VETERANS:

Julia Goerges/GER & Mirjana Lucic-Baroni/CRO


COMEBACKS:

Maria Sharapova/RUS & NED Fed Cup Team


FRESH FACES:

Jelena Ostapenko/LAT & Francoise Abanda/CAN


JUNIOR STARS:

Bianca Andreescu/CAN and Amanda Anisimova/USA


DOUBLES:

Bethanie Mattek-Sands/USA & Lucie Safarova/CZE


ITF:

Zheng Saisai/CHN and Polina Monova/RUS


DOWN:

RUS Fed Cup Team & KAZ Fed Cup Team








**2017 WTA SINGLES TITLES**


3 - ELINA SVITOLINA, UKR [Taipei City,Dubai,Istanbul]
2 - Johanna Konta, GBR [Sydney,Miami]
2 - Karolina Pliskova, CZE [Brisbane,Doha]



**2017 WTA FINALS**


3...ELINA SVITOLINA, UKR (3-0)
3...KRISTINA MLADENOVIC, FRA (1-2)
3...Caroline Wozniacki, DEN (0-3)
2...Karolina Pliskova, CZE (2-0)
2...Johanna Konta, GBR (2-0)
2...ELISE MERTENS, BEL (1-1)



**2017 WTA SF**


4...KRISTINA MLADENOVIC, FRA (3-1)
4...ELINA SVITOLINA, UKR (3-1)
4...Karolina Pliskova, CZE (2-2)
3...Caroline Wozniacki, DEN (3-0)
3...Johanna Konta, GBR (2-1)
3...Mirjana Lucic-Baroni, CRO (0-3)



**2017 #1 SEED WON TITLE**


Taipei City: Elina Svitolina, UKR (def. Peng)
Budapest: Timea Babos, HUN (def. Safarova)
ISTANBUL: ELINA SVITOLINA, UKR (def. MERTENS)



**2017 DEF. #1 SEED/DEFENDING CHAMP, DIDN'T WIN TITLE**


=Shenzen=
Alison Riske, USA [QF-Radwanska #1/DC][RU]
=Australia Open=
CoCo Vandeweghe, USA [3r-Kerber #1/DC][SF]
=STUTTGART=
Kristina Mladenovic, FRA [2r-Kerber #1/DC][RU]



**TWO+ YEAR TITLE RUNS CARRIED INTO 2017**




[3 years]


Fed Cup - Czech Republic 2014-16 (lost in SF)


[2 years]


Brisbane (d) - Martina Hingis, 2015-16 (DNP)
Sydney (d) - Sania Mirza, 2015-16 (RU)
Stuttgart - Angelique Kerber, 2015-16 (2nd Rd.)
Wimbledon - Serena Williams, 2015-16 (will not play)
Limoges 125 - Mandy Minella, 2015-16
Moscow - Svetlana Kuznetsova, 2015-16



**2017 WD/MX TITLES - INDIVIDUALS**


3 - Bethanie Mattek-Sands, USA
2 - Chan Yung-Jan, TPE
2 - JELENA OSTAPENKO, LAT
2 - Alicja Rosolska, POL
2 - Lucie Safarova, CZE
2 - Hsieh Su-Wei, TPE
1+1 - Abigail Spears, USA



**2017 WTA DOUBLES FINALS - DUOS**


3...Hlavackova/Peng (1-2)
3...Hradecka/Siniakova (0-3)
2...Mattek-Sands/Safarova (2-0)
2...JAKUPOVIC/N.KICHENOK (1-1)
2...Makarova/Vesnina (1-1)
2...Olaru/Savchuk (1-1)
2...SPEARS/SREBOTNIK (1-1)
2...Mirza/Strycova (0-2)



**2017 FIRST-TIME WTA DOUBLES CHAMPIONS**


Nao Hibino, JPN (Monterrey)
Jelena Ostapenko, LAT (Saint Petersburg)
Nadia Podoroska, ARG (Bogota)
DALILA JAKUPOVIC, SLO (ISTANBUL)


[Mixed]


Abigail Spears, USA (AO)



**2017 TITLES w/o LOSING A SET - DOUBLES**


Shenzhen - Andrea Hlavackova/Peng Shuai, CZE/CHN
Auckland - Kiki Bertens/Johanna Larsson, NED/SWE
Sydney - Timea Babos/Anastasia Palyuchenkova, HUN/RUS
Kuala Lumpur - Ash Barty/Casey Dellacqua, AUS/AUS
Indian Wells - Chan Yung-Jan/Martina Hingis, TPE/SUI
ISTANBUL - DALILA JAKUPOVIC/NADIIA KICHENOK, SLO/UKR



**2017 $100K CHALLENGER FINALS**


FEB: Midland - Tatjana Maria/GER (#128) d. Naomi Broady/GBR (#98)
APR: Anning - Zheng Saisai/CHN (#83) d. Zarina Diyas/KAZ (#187)




JJ...



I feel like Jelena's name has never been presented more appropriately.. #40love pic.twitter.com/0D6BhRioZu

— Jimmie48 Photography (@JJlovesTennis) April 24, 2017
Kim...
"It's an honor. #WTAFinals has always been one of my favorite tournaments."

-@Clijsterskim on becoming @WTAFinalsSG Legend Ambassador pic.twitter.com/7yQffD7e3g

— WTA (@WTA) April 26, 2017
And Captain Myskina (perhaps hoping for fewer occasions in '18 to mismanage the Russian Fed Cup effort?)...
Myskina asked not to talk a lot about FC. She hopes that next year is gonna be 16 teams in WG.

— Dmitry Shakhov (@Shahovez) April 26, 2017

From L-R: Playful, gleeful, serenely smiling, already planning where to bury your body after she eats your entrails. pic.twitter.com/vew2u2QdNO

— Hannah Wilks (@newballsplease) April 27, 2017




PRAGUE, CZECH REPUBLIC [Int'l/Red Clay]


16 Singles Final: Safarova def. Stosur
16 Doubles Final: Gasparyan/Hlavackova d. Irigoyen/Kania
17 Top Seeds: Ka.Pliskova/Wozniacki
=============================


=SF=


#1 Ka.Pliskova d. #8 Siniakova
#2 Wozniacki d. #5 Safarova


=FINAL=


#1 Ka.Pliskova d. #2 Wozniacki

...since this event's $100K days from 2010-13, and it's tour-level era since then, it's been dominated by Czechs. Yeah, surprising, huh? They've won titles in 2010 (Hradecka), 2012 (Safarova), 2013 (Safarova), 2015 (Pliskova) and 2016 (Safarova), with two finals being all-Maiden affairs. Two years ago, three semifinalists were Czech. So, I'll go with the odds.



=DOUBLES FINAL=


Hradecka/Siniakova def. Groenefeld/Peschke

...is the fourth final (finally) the charm for the Czechs? Five of the seven years of this ITF/WTA tournament have seen Czechs claim at least a portion of the WD title, including Hradecka (2014) and Siniakova (2015).






RABAT, MOROCCO (Int'l/Red Clay)


16 Singles Final: Bacsinszky def. Erakovic
16 Doubles Final: Knoll/Krunic d. Maria/Olaru
17 Top Seeds: Pavlyuchenkova/Bacsinszky
=============================


=SF=


Siegemund d. Mertens
#2 Bacsinszky d. #6 Begu


=FINAL=


Siegemund d. #2 Bacsinszky

...it's on clay, so Siegemund surely has a shot to get another win, right? It'll be interesting to see if Gavrilova's Aussie FC weekend leads to a good result here. The #3 seed, she could face Mertens (who could maybe show a little wear and tear here after a busy nine days) in the 2nd Round.

Although, I should probably go with Timea just for this photo...


Awwww Mini @TimeaOfficial and her Mom ????

I think Timi have in this pic 4-5-6 years old! Is right? ????#TimiArmy #TimInstagram pic.twitter.com/rt0qolxNrA

— #TimiArmy (@FansBacsinszky) April 28, 2017




NOTE:

And now I guess I will with Siegemund's withdrawal. Bacsinszky over Mertens, who'll HAVE to be on fumes by then (maybe.)



=DOUBLES FINAL=


Babos/Hlavackova def. Kerkhove/Marozava

...Hlavackova was in Prague a year ago, winning the title with Margarita Gasparyan (who, incidentally, looks to still be a long way away from returning from her knee injury... but she's at least getting out a bit).


Gasparyan did a clinic for kids on Saturday. Photos from apitv .moscow. pic.twitter.com/4DZ7HWMFJI

— Ilya Ryvlin (@ryvlin) April 28, 2017
All for now.