2008 I.O.: South America


In constructing this pre-season preview series, it became apparent that every corner of the tennis world -- even the ones where you might not have expected it less than five years ago, such as India and Israel -- have their own stars, players who have managed to rise above the competition and lack of training facilities and opportunities to become stars in the sport in their own right. From Mirza and Peer to the Serbs and Waffles, they've managed to emerge and create some buzz and a measure of expectation.

Everywhere, that is, except for South America.

Oh, sure, Argentina's Gisela Dulko gets her fair share of internet attention, and did finally manage to win her first two career singles titles last season. But after bursting onto the scene with a pair of slam wins over Martina Navratilova in '04 and rising into the Top 30 the next year, she's been more of an off-court sensation than a reliable threat on it. In others words, she's more Anna than Maria, in stark, tennis star terms.




It's an odd occurrence, considering the droves of male stars that have been produced by South America. While there are but three South American women in the singles Top 100, there are five men in the ATP's Top 25. Over the past decade, Chile has fielded a #1 player (Marcelo Rios), an Olympic Gold Medalist (Nicolas Massu) and grand slam finalist (Fernando Gonzalez). Argentina's David Nalbandian is one of the few players who can walk onto a court with Roger Federer and feel confident that he might walk off it with a victory (and wasn't even the only man from his country to knock off the best player in the world multiple times last season, thanks to Guillermo Canas), while Juan Monaco quietly won three titles on tour in '07.

Meanwhile, it's literally been a generation -- a real one, not a shortened tennis version -- since a South American woman even occasionally saw fit to rule the world's courts.


WHERE HAVE ALL THE GABYS GONE?
While contending South American men arrive on the ATP tour in waves, there has been exactly one women's grand slam champ from South America in the last forty years, Argentina's Gabriela Sabatini at the '91 US Open.

Prior to her, you'd have to go back to the 1960's to find a major female talent from the continent -- Brazil's Maria Bueno, who won seven grand slams in the pre-Open Era during the late 1950's and 1960's, with the last coming at the 1966 US Open.




Sabatini was supposed to change all that. Talented and beautiful (a player a few years ahead of her time, she was the epitome of the internet sensations who would follow), stardom and multiple major titles seemed to be her destiny after she reached the Roland Garros SF at age 15 in 1985.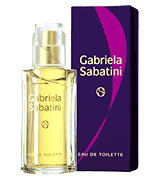 Well, the former worked out for her (and is still playing dividends), but Steffi Graf prevented the ladder from becoming reality. Thought to be a perfect foil for Graf, a true rivalry never really developed as Sabatini turned out to be something of an easy mark for the German as their careers progressed, going 11-29 (0-8 in their final eight matchups from 1992-95) against her, being outpaced in total titles (107 to 27) and slams (22 to 1) by a huge margin, and then even having her role as Graf's top foe usurped by Monica Seles in the early 1990's. Her one slam crown was enough to solidify her Hall of Fame enshrinement in 2006... but her career turned out to be something an odd combination of that of Kim Clijsters and Andy Roddick's, two players of which so much was expected but who found themselves born into an era where they were terribly outmanned and fated to "disappointing" one-slam careers because of their inability to best one particular top-ranked champion on the game's biggest stages.

Interestingly, while Graf and Sabatini were once hailed as the "future" of women's tennis in the mid to late-1980's, neither saw their prominance lead to a national tennis boom and the development of hordes of young and talented female tennis stars in their respective countries.

In that area, when you think about it, being "more like Anna" is actually about as nice a compliment as any revolution-spawning women's tennis player can receive.



NATION LOOKING UP:
Argentina
...while there aren't any Sabatini-level potential stars in the field of current Argentines, at least there are a few females worth mentioning.

Besides Dulko (titles in Budapest & Forest Hills, plus a RU in Pattaya), Maria-Emilia Salerni, 24, raised her ranking over 125 spots, notched a win over Sania Mirza, and reached a SF in Fes last season. Meanwhile, 25-year old Jorgelina Cravero was 2007's "professional slam qualifier," as she did so in Oz, SW19 and New York.

They're no Gaby, even collectively, but they at least offer a little hope that Sabatini wasn't a once in a multiple lifetimes talent.
==The NextGen Stars?==
1. Mariana Duque Marino, 18 / COL
2. Maria-Fernanda Alvarez-Teran, 18 / BOL
3. Roxane Vaisenberg, 18 / BRA

=BACKSPIN PREDICTIONS=
FIRST TITLES:
Mariana Duque-Marino (either a jr. slam or a tour event), Maria-Emilia Salerni
FIRST FINAL:
Maria-Emilia Salerni
FIRST SEMIFINAL:
Mariana Duque-Marino
FIRST QUARTERFINALS:
Jorgelina Cravero, Mariana Duque-Marino
1. Mariana Duque-Marino, COL:

The 18-year old was a surprise unseeded Girls finalist at Roland Garros last year, won three ITF events and broke into the Top 200 in November. She might be ready to make some real noise next season. She could take the Jr. RG title she narrowly missed in '07, or skip it and slip through to win a small tour-level clay court title before the year is out.


=============================




2. Gisela Dulko, ARG:

right now, she's the most talented of the South American players, but the 22-year old is now two years removed from her career-high ranking of #26 and wasn't consistent enough in '07 to finish in the Top 35 even while managing to win two WTA events.


=============================




3. Milagros Sequera, VEN:




Venezuela's Milagros Sequera, 27, won her first career tour title last season.


=============================




4. Maria-Fernanda Alvarez-Teran, BOL:

the Bolivian teenager made a mark on the ITF circuit late in the season, stringing together a 10-match winning streak while winning three titles.


=============================




5. Argentina Fed Cup team:

Team Argentina is the only South American representative in Group II or higher competition in Fed Cup play going into '08.


=============================




HM- Maria Jose Argeri, ARG & Maria-Fernanda Alves, BRA:

South America doesn't have it's own Sharapova, but it does have a few Marias. 23 and 24, respectively, Argeri & Alves have been consistent performers on the ITF circuit throughout their careers, combining for 26 total crowns.


=============================



All for now.



NEXT UP:
North America