W.5- The Best Laid Plans of The Radwanska... slowly going astray?

Is The Radwanska huffing and puffing? Has It overextended Itself in just five short, but malevolently active, days in England, resulting in a series of efforts that are producing more and more diminished returns?
Hmmm...
maybe.


Could it be that the early-warning shots fired at the beginning of the week (Rafa, that'd involve you), following by the masterpiece of a Radwanskian massacre on Black Wednesday, were all The Rad had to give? Oh, there is still time, opportunity and evil desire to create more havoc in all corners of the depopulated Wimbledon draws, but evidence suggests that the alter ego's vile intentions are suddenly being brushed aside and overcome by more and more players not named things like Serena, Novak or "FanMinion" Andy.

Take Day 5, for example. Friday began with noticeably dark possibilities. One day after the Centre Court roof had spared Aga Radwanska from a carried-over match, while (interestingly) preventing Ula Radwanska from even beginning HER 2nd Rounder, inclement weather once again threatened to decimate the schedule. And there was a returning Hannah Storm on the ESPN set, too. Never a sign of calm days to come. As Maria Sharapova watched from the stands on Court 3, obviously with no great afternoon party that she'd been invited to intend, "significant other" Grigor Dimitrov, the #29 seed who'd saved two match points on Day 4 against Grega Zemlja before play was suspended, saved three more today, one on a net cord that nearly crawled over onto his side of the court to end the proceedings. The Bulgarian still lost, though, providing The Rad's mortal enemy Maria with a touch of heartbreak and setting the stage for another day of crazy results.

But they didn't come. Instead, things seemed to begin to go awry for The Rad's scary Plan. Maybe that internal struggle I suggested might be occurring within the "soul" of The Radwanska isn't a pie-in-the-sky notion, after all. Consider...

The other half of the alter ego's human side, Ula, found herself up a break in the 3rd set against wild card Alison Riske. But the grass court-loving Bannerette pushed back, and when U-Rad attempted a drop shot, Riske reached it and sent back a ball that tripped off the net cord and flopped onto Radwanska's side of the court. The American had a match point. Riske missed on a down-the-line backhand winner off a second serve, but moments later put away a backhand passing shot to give herself a second. An Ula error ended things as Riske, officially the "Last Wild Card Standing," won 4-6/6-3/6-4.

The ground shook just a little. In a "good" way.

As some of the players -- Sharapova conquerer Michelle Larcher de Brito, Eugenie Bouchard and a-seemingly-ready-to-fall Monica Puig -- who'd unwittingly constructed the framework of The Rad's evil-doing with their surprising earlier results fell by the wayside, The Rad's influence appeared to begin to loosen its dastardly grip on this slam. One high seed on the women's side did fall on Day 5, but it was #7 Angelique Kerber, a German with Polish heritage who is, incidentally, also a good friend of one Miss Agnieszka Radwanska. Blood didn't save Ula from destruction on Day 5, and friendship did no good for Kerber, either. She took the 1st set from Kaia Kanepi, a grass court-capable player who had about a million match points against Kvitova in the Wimbledon QF in 2010, by a 6-3 score, and led 5-1 in a 2nd set tie-break, only to drop the breaker to the Estonian and see her run away from her in the 3rd, finally ending a perturbed Kerber's growing frustration with a 3-6/7-6/6-3 victory.

Late in the day, Sloane Stephens and Petra Kvitova, the two new assigned "favorites" in the bottom half, had moments of slight peril. Stephens came back from a 5-3 1st set deficit against Petra Cetkovka to take the lead in the match, but then flat-lined in the 2nd, losing it at love. Kvitova led Ekaterina Makarova 6-3/2-0, but then did what she often does -- lose a slew of games and make a 3rd set necessary. The Russian won eight straight games before Kvitova finally got on the board in the final set at 2-1. But then the darkness saved them both, and maybe us, as the matches were stopped and will be continued on Saturday.

Once more, The Rad couldn't quite close the deal. It must be exhausted. "Poor" Thing.

Next up, aside from the "favorites" in the bottom half having a chance to regroup and thwart The Rad's best efforts to have them suffer 3rd Round upsets, Aga will face more of the sort of power player who can give her trouble in Madison Keys. Like Riske, she's a Bannerette who's shown ability on the grass. Might The Radwanska's best laid plans be about to go up in smoke? If not tomorrow, then in the next around against yet another phenomenon -- The Pironkova -- romantically linked to the grass in the Round of 16 on Monday?

What will the night bring? Will The Rad regain Its strength and bearing, leading to more carnage? Or has the firewall against the threat -- at least at this Wimbledon -- been effectively set down, and will bring to a close all the paranoia and panic that has turned this slam on its collective head in its first week? Time will tell.

Signing off for The Cause: Freedom... yesterday, today and forever.
















=DAY 5 NOTES=


...in other matches on Friday, Flavia Pennetta's comeback -- a "good turn" arising from some Radwanskian shenanigans -- continued with a win over Alize Cornet, and Marion Bartoli once again advanced in her under-the-radar effort to make the most of a possible golden, truffle-lined opportunity in the bottom half of the draw.

Meanwhile, playing under the Centre Court roof at the start of the day, Laura Robson defeated qualifier Mariana Duque-Marino to reach her first career Wimbledon 3rd Round.

...LIKE FROM DAY 5:

-- Riske's fun on-set ESPN interview, especially when she talks about the security blanket that she carries with her to all her tournaments -- her baby blanket, now just a "little rag" that has "seen as many countries as (she) has."



...????? FROM DAY 5:

-- with the a.m. rains in London came droplets aimlessly falling onto the ESPN set. Namely, Hannah Storm, making her first appearance at a 2013 slam since her scary backyard accident last year. Considering the situation, I'll take it easy on Storm... but I suspect, at some point, it will be very difficult to do so when she mangles someone's name, or says something totally nonsensical or flat-out embarrassing in front of the camera.



Of course, with L.Z. Granderson finally popping his head out of the side room and finding his way back to the set (and without Serena being there, too... so I guess that counts as progress) for a few minutes early-on in the day's coverage, there's always a chance we could get a perfect storm -- no pun intended, or maybe it is -- of eye-rolling television one of these days.

I shall try to contain myself when the day comes.

...and, finally, the junior draws are out, and a potential "grudge match" is tentatively penciled in for next weekend.

In Roehampton, the top seed, RG champ Belinda Bencic, won the Girls singles title, defeating 3rd seed Taylor Townsend in the semis before knocking off Iryna Shyanovich in the final. The Swiss teen, coached by Melanie Molitor, is the #1 junior seed at Wimbledon, and very well could meet up with the #5-seeded Townsend once again in the final. Bencic has already beaten the Bannerette twice in recent weeks. AO Girls champ Ana Konjuh is seeded #2.

Here are the Girls seeds:

1. Belinda Bencic, SUI
2. Ana Konjuh, CRO
3. Katerina Siniakova, CZE
4. Barbora Krejcikova, CZE
5. Taylor Townsend, USA
6. Elise Mertens, BEL
7. Katy Dunne, GBR
8. Hsu Ching-Wen, TPE
9. Carol Zhao, CAN
10. Camila Giangreco Campiz, PAR
11. Karin Kennel, SUI
12. Anhelina Kalinina, UKR
13. Anett Kontaveit, EST
14. Nina Stojanovic, SRB
15. Louisa Chirico, USA
16. Ipek Soylu, TUR
















*LADIES' SINGLES ROUND OF 16*


xx vs. xx
xx vs. xx
xx vs. xx
xx vs. xx
xx vs. xx
#15 Marion Bartoli/FRA vs. Karin Knapp/ITA
xx vs. #19 Carla Suarez-Navarro/ESP
#20 Kirsten Flipkens/BEL vs. Flavia Pennetta/ITA



*GENTLEMEN'S SINGLES ROUND OF 16*


xx vs. xx
xx vs. xx
xx vs. xx
xx vs. xx
xx vs. Adrian Mannarino/FRA
#24 Jerzy Janowicz/POL vs. Jurgen Melzer/AUT
xx vs. xx
xx vs. #2 Andy Murray/GBR
















**WOMEN'S RESULTS BY REGION - through Day 5**


69-72...Europe (non-RUS)
13-11...North America/Atlantic
11-7...Asia/Pacific
5-7...Russia
1-1...South America
0-1...Africa/Middle East
--
NOTE: not including walkover results



*WIMBLEDON "LAST WILD CARD STANDING"*


2008 Zheng Jie, CHN (SF)
2009 Elena Baltacha/GBR & Michelle Larcher de Brito/POR (2nd Rd.)
2010 none to 2nd Rd.
2011 Sabine Lisicki, GER (SF)
2012 Yaroslava Shvedova, KAZ (4th Rd.)
2013 Alison Riske, USA (in 3rd Rd.)







TOP QUALIFIER:

Petra Cetkovska/CZE




TOP EARLY-ROUND (1r-2r):

#1 Serena Williams/USA




TOP MIDDLE-ROUND (3r-QF):

xx


TOP LATE-ROUND (SF-F):

xx


TOP QUALIFYING MATCH:

Q3: #11q Mariana Duque-Marino/COL d. An-Sophie Mestach/BEL 6-7/6-3/8-6




TOP EARLY-RD. MATCH (1r-2r):

2nd Rd. - (Q) Michelle Larcher de Brito/POR d. #3 Maria Sharapova/RUS 6-3/6-4




TOP MIDDLE-RD. MATCH (3r-QF):

xx


TOP LATE-RD. MATCH (SF-F/Jr.):

xx


TOP UNDER-THE-ROOF MATCH:

xx


=============================




FIRST WINNER:

Lesia Tsurenko/UKR (def. Arruabarrena-Vecino/ESP)




FIRST SEED OUT:

#5 Sara Errani/ITA (lost to Puig/1st Rd.)




UPSET QUEENS:

Czech Republic




REVELATION LADIES:

Australia/New Zealand




NATION OF POOR SOULS:

Great Britain (1-6 in 1st Rd.)




LAST QUALIFIER STANDING:

in 2nd Rd.: Birnerova/CZE, Cetkovska/CZE, Larcher de Brito/POR(L)


LAST WILD CARD STANDING:

Alison Riske/USA (in 3rd Rd.)




LAST BRIT STANDING:

Laura Robson/GBR (in 3rd Rd.)




IT ("Upstart"):

Michelle Larcher de Brito, POR (def. #3 Sharapova/2nd Rd.)




Ms.OPPORTUNITY:

xx


COMEBACK PLAYER:

Nominees: Pennetta/ITA, Cetkovska/CZE


CRASH & BURN:

#13 Nadia Petrova/RUS (1st Rd./Ka.Pliskova; third straight 1st Round slam loss)




ZOMBIE QUEEN:

Eugenie Bouchard/CAN (escaped early-round carnage, winning after being down 7-5/5-4 vs. G.Voskoboeva, with Kazakh serving for match, in 1st Rd.)




DOUBLES STAR

xx


JUNIOR BREAKOUT:

xx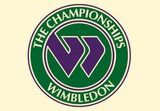 All for Day 5. More tomorrow.