W.7- The Land of Opportunity Opens Its Doors Even Wider

Sabine Lisicki:

"Wimbledon, will you marry me?"


The All-England Club:

"Sabine, you had me at 'Wimbledon.'"


All right, all sorts of laws might have to be passed for THAT to happen, but make no mistake about it, the 23-year old smiley (except for when she's brokenhearted) German has a special relationship with the grass at SW19. On Monday, things got even more intimate, thanks to her 6-2/1-6/6-4 upset victory over #1-seeded Serena Williams, by far the odds-on favorite (the unanimous pick to win from Day 1, really) to walk away with her sixth Wimbledon title, especially after a week of carnage that seemed to remove most of the few legitimate threats to her crown.

Lisicki burst onto the Wimbledon scene with her powerful game back in 2009, reaching her first career slam quarterfinal after defeating reigning Roland Garros champ Svetlana Kuznetsova. Two years later, after missing the event in 2010 with an ankle injury, one of many ailments in an oft-(dramatically)-injured career, she wrote a still-never-released letter to the All-England Club in which she extolled the virtues of the event, as well as her love for it as she requested a wild card to play there. Lisicki was granted a slot in the main draw, then proceeded to knock off RG champ Li Na (saving match points with a string of booming serves) and reached the semifinals in the NextGen watershed slam that saw the likes of Victoria Azarenka and Petra Kvitova also reach the Final Four. Last year, she reached her third career slam QF at Wimbledon by upsetting RG champ Maria Sharapova.

Well, we know who won in Paris this year, don't we? So did the Tennis Gods (and maybe a certain alter ego, too?).




From the start, Lisicki made Serena look like anything but the most dominant player in the game who was sporting a 34-match winning streak, the longest on tour in thirteen years, and looking down the road at winning a fourth title in the last five slams. While the German often had to struggle to hold serve in the opening set, saving break point and holding with a 2nd serve ace for 3-2, she made Williams work, as well. In just the American's second service game, Serena had to work through a six-deuce game in which she saved a break point. One game after holding serve in Game #5, Lisicki took advantage of a backhand down-the-line miss by Williams, who'd led 30/love, to get to break point, then converted it for a 4-2 lead. Up 40/love one game later, Lisicki let her advantage slip as Serena got to deuce, but two Williams errors on returns allowed the German to hold for 5-2, then quickly break Williams at love to take the set 6-2, the first set lost by Serena at this Wimbledon.

Of course, this is usually where Serena puts on her "I'm-gonna-kick-somebody's-ass face" and rights the ship. And that's what she did, too. For a while, at least. As a few errors slipped into Lisicki's game, Williams held at love for 1-1 and began a string of fourteen consecutive points won as she easily put away the 2nd set at 6-1. In the 3rd, back-to-back net cord winners seemed to show that the day was going to belong to Serena. Lisicki missed a forehand, giving Serena a break to lead 2-0. She led 3-0, having won eight straight games, then had break points for a 4-1 lead. It all seemed a fait accompli... but it wasn't.

Somewhat like what happened last spring in Paris, when Williams had a seeming commanding lead over Virginie Razzano in the 1st Round at Roland Garros, Serena blinked. A few bad decisions and shots -- a drop shot and error -- gave Lisicki a hand in climbing out of a 40/15 hole on Williams' serve when a quick end to the match appeared to be a certainty. Lisicki got the break, but Serena went up once again by taking the German's service game a few minutes later. Up 4-2, with a break advantage in the 3rd for a second time, it was surely over this time, right? Umm, no.

As Williams' game began to look constricted, and too "safe," as the pressure to close mounted, Lisicki felt none of the same doubts. Ask Li Na how it feels when that happens at SW19 and you're on the other side of the net from Sabine. Lisicki broke Serena for 4-3, then charged back from love/40 down to hold for 4-4 in the deciding set. As Serena failed to put away ground stroke winner opportunities, Lisicki did, getting to 30/30 in Game #9 when Williams netted a lunging volley attempt. The German won a crosscourt exchange to get to break point. She netted a return, but then a "not smooth" Serena slipped and nearly face-planted herself into the grass when rushing for a drop shot. Lisicki passed her, then got the break when Williams missed long on a high overhead volley. At 5-4, the winner of four straight games, Lisicki suddenly found herself in position to serve for the match. In past slams, Serena has often survived such moments and went on to win the title. If she'd done so today, it might very well have meant slam win #17 would have come this Saturday, with seven of the crowns having come after previous opponents had either held match point or served for the match against Williams earlier in the tournament.

But that wasn't going to happen here.



On Day 7, Serena missed on two returns to fall behind love/30. Lisicki used a big wide serve to get to match point. She missed long one point later, then double-faulted. But the German, "pulling a Serena" (considering her own past at Wimbledon, I SHOULD say "pulling a Sabine"... but I won't since that might only bring on all sorts of bad injury-related mojo for Lisicki), fired an ace on break point down, then used another big wide serve to get match point #2. A put-away forehand at the net ended Williams' chances at the slam she was "destined" to claim, sending Lisicki to her fourth career slam QF (all in southwest London) with a legitimate shot at emerging from this Wimbledon as the first German woman to win a slam since Steffi Graf grabbed career #22 more than fourteen years ago... three months before Serena would go on to win her very first.

With the deck "cleared," at least of the biggest and baddest -- but certainly not the only dangerous -- obstacle in the top half of the draw, the highest remaining seed in the Ladies competition, one #4-seeded Agnieszka Radwanska, the '12 runner-up and a former Girls champ at the All-England Club, looked to have things decidedly falling her way... whether she had any supernatural "help" or not.

But at about the same time as Serena's Wimbledon was ending as chaotically on the court as it had begun off it, A-Rad found herself in the process of being broken in back-to-back service games to fall behind 4-0 in the 1st set to Bulgaria Tsvetana Pironkova in Monday's "Movie Monster Special" -- The Radwanska vs. The Pironkova. Of course, the thought was, could it be that Serena might lose on the heels of so many others doing the same, and then Aga not take advantage of it after a week of upsetting carnage, shock, awe and fear settling in in a very unsettling way around the grounds of the AELTC?

Umm, well, no. That wasn't going to be the case.

As usual, Aga simply lulled Pironkova, her game so similar to her own (full of vexing spins, slices, changes of speed, direction and psychological stability) and with a Wimbledon past nearly as impressive (with a 67% SW19 win percentage, as opposed to 41% at the other slams, and TWO wins over Venus), into a false sense of security in the early-going. Radwanska got as close as 5-4, saving two set points on her serve. One game later, the Bulgarian got to 40/love, only to see Radwanska save two more set points with an overhead put-away and dribble-over net cord winner before Pironkova finally held on set point #5 to take the 1st at 6-4. But A-Rad knew all she knew to know. Radwanska focused on the Bulgarian's weaker forehand the rest of the match, aiming nearly 70% of her shots at it, and that was more enough to satiate her -- and Its -- desires on this day.

While the Tokyo and London downtowns were put on alert, no one was hurt in this cinematic encounter. Well, no one but Pironkova, as the Pole showed her that SHE, not her, was the true Wimbledon-loving presence on Court 2, winning 4-6/6-3/6-3 (The You-Know-What loves the symmetry, I guess), with Pironkova being treated for a foot injury during the match and Aga ending things on match point with just the sort of head-shakingly emphatic shot that one would expect from a match like this -- a crosscourt slide forehand passing shot, angled across the full diagonal length of her half of the court so that the net-approaching Pironkova could watch the fuzzy yellow ball's full flight, in plain view, yet still know all the while that she could do NOTHING about it.

Scary? Yes. Scary good? Yes... that, too. All of it.
















=DAY 7 NOTES=


...Lisicki's win over Serena makes her 6-4 vs. Top 10 players at Wimbledon. She's 0-6 against Top 10ers at the other three slams. The only other Top 10 players left in the draw for the #23 seed to face? Hmmm, let's see... that'd be #4 Radwanska and #8 Kvitova.

...before a possible Lisicki/Radwanska semi, though, both will have to win a match against one of the other two women who advanced in the top half of the draw today.

Next up for Lisicki is Kaia Kanepi. The Estonian was two points from a loss to Angelique Kerber in the 2nd Round, and three years ago she held five match points in her quarterfinal loss to Kvitova. She's battled a seemingly never-ending string of injuries ever since (even though she managed to fit in a handful of singles title during the stretch). Her 4th Round opponent was Laura Robson, the longest-lasting British woman at Wimbledon since 1998. She, too, was "lucky" to still be here. Her 3rd Round opponent, Marina Erakovic, served for a straight sets victory over her a few days ago. So both came into Day 7 sort of "playing with house money."

After this match, even with her best-ever SW19 result, it's Robson who might experience a few "what if?" moments in the middle of the night when the tabloid photographers are setting up camp outside her flat hoping to get a "morning after" shot. She served for the opening set, but was broken, then led 3-0 in the 1st set tie-break, only to lose it 8-6. Serving for the match at 7-6/6-5, Kanepi showed why she's such a threat on this surface, and also why even greater success has often eluded her during her career. The Estonian continually used a big serve to put her into position to claim the match, getting an ace to get to double match point then, after Robson saved them both, hitting another ace to get a third. After hitting a wildly errant toss and double-faulting, Kanepi utilized out her big shot again, pulling off a wide serve-and-winner combo to get a fourth MP. You're getting the idea, right? Finally, after getting MP #5 when Robson couldn't handle another of Kanepi's big serves, it was over and Kanepi had won 7-6(6)/7-5, and will now get another chance to reach a Wimbledon semi.

Li Na, an almost shockingly easy 6-2/6-0 winner over Roberta Vinci, will face off with Radwanska.

...meanwhile, Kvitova might not be the highest seed left in the draw, but it's hard to escape the notion of her now being the "favorite" -- for what that's worth at this tournament -- to win her second career slam crown. How that might impact Kvitova's mindset, after last week saying she felt less pressure at this Wimbledon since she's not the defending champion as she was a year ago, is probably something best not contemplated.

Early on in her Round of 16 match today we got a glimpse of the Petra Two-Step -- "two steps forward, one step back" (or the opposite, depending on how things turn out) -- that has become routine over the last two years since the Czech won at SW19 in 2011. She broke Carla Suarez-Navarro for 6-5 in the 1st set, but then gave her advantage right back -- or really it was "taken" by CSN, who played a very pretty four points -- by being broken at love a game later to force a tie-break. In the breaker, Kvitova led 3-0, then saw the Spaniard take a 5-4 lead. But rather than continue to slide, Kvitova won the final three points to win 7-5 and, more importantly, didn't suffer a letdown in the 2nd set. She won 7-6/6-3 and might be about to set up a second appointment with destiny on Saturday.

Of course, a Petra/A-Rad final would have all sorts of angles to cover, but imagine a Kvitova/Lisicki decider. Seriously, that could produce a championship match with more swings than a Citizen Anna swordplay class, only they'd be swings of momentum rather than preparation for lethal battle. That, of course, would more apply to the former final possibility.

Then again, with opportunity busting out all over, first-time slam finalist Kirsten Flipkens (also a 7-6/6-3 winner, over Flavia Pennetta after the Italian vet had twice failed to serve out the opening set) will get first crack at Kvitova. Also alive in the bottom half are '07 Wimbledon runner-up Marion Bartoli and Australian Open semifinalist Sloane Stephens.

Bartoli, STILL flying so far under the radar that she's got more blades up her nose than Lisicki after she collapsed face-first on the Centre Court turf after her win over Serena, had an easy time of it with Karin Knapp. Stephens didn't have quite as nice a time with Monica Puig. After falling two breaks down at 5-2 in the 1st set against the Puerto Rican teen, Stephens got one break back and threatened to make a set of it, getting to within 5-4 and holding break points on Puig's serve. On her fourth set point, Puig took the set and found herself with break point at 5-5 in the 2nd, as well. Stephens saved it, broke back to take the 2nd and then overcame another early break in the 3rd to run off six straight games to end the match, winning 4-6/7-5/6-1 to reach her second career slam QF.

...elsewhere around the grounds, The Force was at work again as Croatia's Jana Fett defeated Mexico's Victoria Rodriguez in 1st Round action, while Brit Harriet Dart knocked off Latvia's Jelena Ostapenko in Girls singles. And in a whale of a 1st Rounder, Roehampton semifinalist Taylor Townsend (USA) took out Roehampton runner-up Iryna Shymanovich (BLR) 6-7/6-4/7-5. Roehampton champ Belinda Bencic also won.

In doubles, the strange courtfellows team of Liezel Huber and Sania Mirza lost out to the team of Aoyama/Scheepers in the 3rd Round. And, in something of another big upset, Jelena Janokvic & Mirjana Lucic-Baroni defeated #4-seeded RG champs Makarova/Vesnina.

...meanwhile, a few "interesting" facts:

A-Rad is in her fourth QF at her favorite slam, keeping alive her chance to join Martina Hingis and Amelie Mauresmo as the only players to win both the Girls and Ladies titles. Also, "FanMinion" Andy Murray is still kicking in the men's draw, looking to reach his third straight final at Wimbledon (counting the Olympics, where he won Gold), and at least one Polish MAN will reach the singles semifinals, as well, as Lukasz Kubot and Jerzy Janowicz will face off against each other in the quarterfinals as a result of today's men's matches. It's highly likely that it'll be Murray facing a Pole in the semis for a berth in the Gentlemen's final. Oh, and Lisicki speaks fluent Polish, as her father is of Polish descent.

Hmmm... I'm just sayin'.

...LIKE FROM DAY 7:

-- Lisicki interviews at Wimbledon. As usual, they're always bubbly and fun to listen to.

...LIKE FROM DAY 7 #2:

-- the "old-fashioned" Grey Poupon mustard commercial running during ESPN's coverage. Pardon me, do you have any 1970's era movie car chases... with limos, chauffeurs and British accents?

..."Umm, well, no" FROM DAY 7:

-- don't believe the talk about the Serena loss being the "biggest upset in international sport this year," etc. Come now, it's not really even the biggest upset at this Wimbledon. Sure, if you'd said at the start of this tournament that Serena wouldn't even reach the QF you'd have said her looming defeat would surely be the most incredible thing ever in the history of humankind. But if the Tennis Gods (or The Rad) had whispered into your ear during the night (pause, while we contemplate how scary that might be) that it'd be LISICKI would do the deed, you'd likely have thought, "Oh, yeah, well... I can see that, I guess." Anyone on a certain sports network that doesn't at least acknowledge that Lisicki's grass game and history at this tournament lessens the "shock" of the result A LITTLE really doesn't follow the sport.

Of course, there are hordes of people on the four-letter network who fit that particular description, so I'm sure today's match will now forever be billed as "The Greatest Upset Ever."

...while Wimbledon plays on, so do the challengers on the ITF circuit. So, congrats to "Circuit Player of the Week" Melanie Klaffner. The 23-year old Austrian won her tour lead-tying fifth ITF crown of the season in Zlin, Czech Republic, defeating Slovak Kristina Kucova to run her 2013 overall record to 41-7.

...and, finally, the other side of Lisicki's career, and a different side of Serena, too, in a meeting last year:


















*LADIES' SINGLES QF*


#23 Sabine Lisicki/GER vs. Kaia Kanepi/EST
#4 Agnieszka Radwanska/POL vs. #6 Li Na/CHN
#17 Sloane Stephens/USA vs. #15 Marion Bartoli/FRA
#8 Petra Kvitova/CZE vs. #20 Kirsten Flipkens/BEL



*GENTLEMEN'S SINGLES QF*


#1 Novak Djokovic/SRB vs. #7 Tomas Berdych/CZE
#4 David Ferrer/ESP vs. #8 Juan Martin del Potro/ARG
Lukasz Kubot/POL vs. #24 Jerzy Janowicz/POL
Fernando Verdasco/ESP vs. #2 Andy Murray/GBR



*LADIES' DOUBLES QF*


x/x vs. Ayoama/Scheepers (JPN/RSA)
Jankovic/Lucic-Baroli (SRB/CRO) vs. #8 Hsieh/Peng (TPE/CHN)
#7 Groenefeld/Peschke (GER/CZE) vs. #3 Petrova/Srebotnik (RUS/SLO)
#12 Barty/Dellacqua (AUS/AUS) vs. x/x
















*2013 WIMBLEDON FINAL EIGHT*




[by career slam QF]


9...Agnieszka Radwanska (3 con.)
8...Li Na
7...Petra Kvitova
6...Marion Bartoli
5...Kaia Kanepi
4...Sabine Lisicki
2...Sloane Stephens
1...Kirsten Flipkens


[by career Wimbledon QF]


4...Petra Kvitova (4 con.)
4...Sabine Lisicki (last 4 app.)
4...Agnieszka Radwanska (2 con.)
3...Marion Bartoli
3...Li Na
2...Kaia Kanepi
1...Kirsten Flipkens
1...Sloane Stephens


[WTA most career slam QF - active]


36...Serena Williams
33...Venus Williams
20...Maria Sharapova
14...Svetlana Kuznetsova
10...Victoria Azarenka
9...Nadia Petrova
9...AGNIESZKA RADWANSKA
8...Jelena Jankovic
8...LI NA
7...PETRA KVITOVA
7...Francesca Schivone


[WTA most slam QF since 2010 - active]


8...Victoria Azarenka
8...Serena Williams
7...PETRA KVITOVA
7...Maria Sharapova
6...LI NA
6...AGNIESZKA RADWANSKA



*RECENT BEST AMERICAN WOMEN'S SLAM RESULTS*




=2011=


AO: Venus Williams (3rd)
RG: Vania King & Bethanie Mattek-Sands (3rd)
WI: Serena Williams (4th)
US: Serena Williams (RU)


=2012=


AO: Serena Williams (4th)
RG: Sloane Stephens (4th) & Varvara Lepchenko (4th)
WI: Serena Williams (W)
US: Serena Williams (W)


=2013=


AO: Sloane Stephens (SF)
RG: Serena Williams (W)
WI: Sloane Stephens (in QF)



*2013 ITF TITLES*


5...Jovana Jaksic, SRB
5...Reka-Luca Jani, HUN
5...MELANIE KLAFFNER, AUT
5...Deniz Khazaniuk, ISR



*ATP CONSECUTIVE SLAM QF*


36...Roger Federer, 2004-13
27...Jimmy Connors, 1973-83
17...NOVAK DJOKOVIC, 2009-current
14...Ivan Lendl, 1985-89







TOP QUALIFIER:

Petra Cetkovska/CZE




TOP EARLY-ROUND (1r-2r):

#1 Serena Williams/USA




TOP MIDDLE-ROUND (3r-QF):

xx


TOP LATE-ROUND (SF-F):

xx


TOP QUALIFYING MATCH:

Q3: #11q Mariana Duque-Marino/COL d. An-Sophie Mestach/BEL 6-7/6-3/8-6




TOP EARLY-RD. MATCH (1r-2r):

2nd Rd. - (Q) Michelle Larcher de Brito/POR d. #3 Maria Sharapova/RUS 6-3/6-4




TOP MIDDLE-RD. MATCH (3r-QF):

xx


TOP LATE-RD. MATCH (SF-F/Jr.):

xx


TOP UNDER-THE-ROOF MATCH:

xx


=============================




FIRST WINNER:

Lesia Tsurenko/UKR (def. Arruabarrena-Vecino/ESP)




FIRST SEED OUT:

#5 Sara Errani/ITA (lost to Puig/1st Rd.)




UPSET QUEENS:

Czech Republic




REVELATION LADIES:

Australia/New Zealand




NATION OF POOR SOULS:

Great Britain (1-6 in 1st Rd.)




LAST QUALIFIERS STANDING:

Eva Birnerova/CZE, Petra Cetkovska/CZE & Michelle Larcher de Brito/POR (all 3rd Rd.)




LAST WILD CARD STANDING:

Alison Riske/USA (3rd Rd.)




LAST BRIT STANDING:

Laura Robson/GBR (4th Rd.)




IT ("Upstart"):

Michelle Larcher de Brito, POR (def. #3 Sharapova/2nd Rd.)




Ms.OPPORTUNITY:

xx


COMEBACK PLAYER:

Nominees: Bartoli/FRA, Kanepi/EST, Kvitova/CZE


CRASH & BURN:

#13 Nadia Petrova/RUS (1st Rd./Ka.Pliskova; third straight 1st Round slam loss)




ZOMBIE QUEEN:

Eugenie Bouchard/CAN (escaped early-round carnage, winning after being down 7-5/5-4 vs. G.Voskoboeva, with Kazakh serving for match, in 1st Rd.)




DOUBLES STAR

xx


JUNIOR BREAKOUT:

xx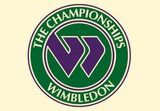 All for Day 7. More tomorrow.