Wk.39- MVP's... and a Tokyo MVP (Most Valuable Petra)
The 2013 season is nearly over. So, it's time to define what "most valuable" means around here.


Yes, the moment has arrived when I piece together this space's second annual listing of the people, personalities, heroines, names (oh, there were some great ones) and notions -- as well as one Alter Ego -- that provided a "helping hand" in shaping this past season of Backspin shenanigans.






HM-

Esther Vergeer


...make that, "future Hall of Famer Esther Vergeer"... if there's any justice. And sense. And class. And, well, anything else that would recognize that Newport should be shuttered forever if the most dominant athlete in any sport in the world over the past decade isn't enshrined in five years time.


=============================




30.

Tornado Alicia Black


...come on, you know why. Throw in her sister Hurricane and how can you not hope and dream that they both stick around for a long time? Why, it'd be a natural disaster of epic proportions if they didn't. See... the possibilities are endless!


=============================




29.

Nicole Vaidisova's "comeback"


...I've been keeping an eye out for it for years, but couldn't help but finally get a bit discouraged as 2013 wore on. Then Iveta Benesova threw out the notion a much-needed lifeline. And. It. Lives.


=============================




28.

LZ Granderson



...while Hannah Storm was away, ESPN decided to play. (LZ... stop staring at the camera.) Why LZ was on set, I will not offer a theory, though there are many floating in the ether. (LZ... aren't you going to say ANYTHING?) While Granderson is apparently a well-regarded journalist, his contribution to the network's grand slam coverage was less than nil, as he usually just came off on camera as a well-dressed (and dread-locked) paperweight. He seemed to serve no true, tennis-related purpose. Well, unless you count his making Storm seem quite good and essential by comparison, I suppose.


=============================




27.

Redfoo



...Stefan Gordy. The son of Berry Gordy.. I still get a kick out of that. And it got Vika to start listening to Motown music, too. The Tennis Gods work in mysterious ways.


=============================




26.

Sabine Lisicki & SW19: A Love Story


...destined to co-star in a future RomCom set at the All-England Club? Ah, but will the two ever "go all the way?" I smell a sequel!


=============================




25.

The Chinese Revolution?


...as 2013 has moved along, we've been forced to realize that, much as is the case with the Koreans in the LPGA, if you're going to follow women's tennis in the future you're going to have to learn a whole heap of similar-sounding names. If you thought "Zheng Jie" was unique, what will you think of matches that include some combination of "Zheng Saisai," "Zhang Shuai," "Zhang Yuxuan," "Wang Yafan," "Wang Qiang," "Lu Jia-Jing" and "Duan Ying-Ying?" Match announcers are going to need a bottle of aspirin soon, I suspect.


=============================




24.

The Hordettes


...it says something about the declining fortunes (and careers) of what's left of the Original Hordettes, superstars of the mid-2000's (unlike their so-far rather lacking NextGen not-quite-successors), that the most interesting Revolution-related stat from '13 may have been that the 51-slam streak of at least one Russian woman reaching the Round of 16 came to an end this season... but no one really noticed it much, or was too surprised by it.


=============================




23.

Anabel Medina-Garrigues


...still no slam quarterfinal. And that's another Backspin ritual that can be checked off the list.


=============================




22.

Simona Halep & Co.




...finally, the Romanians, with Halep leading the way, made a move this season. And, after a few years of it (mostly) being tucked in my back pocket, I get to use that "Swarmettes" nickname on occasion, too!


=============================




21.

Radwanska vs. Cibulkova


...Sydney's double-bagel showed just how ugly things can get when a Radwanska is around. But Cibulkova, never daring to be bowed or broken, continued to take her opportunity to smite the likes of Ula when she had the chance, even while Aga often waited in the wings, looking for revenge. As it turned out, it was Cibulkova that got some revenge of her own in Stanford. This little rivalry might not garner the headlines -- or the list placement -- of Serena-vs.-Vika, but its sharp angles and multi-pronged attacks are certainly fun.


=============================




20.

Kristina Mladenovic


...all right, who's playing doubles with Kristina this week? Umm, wait. Galina... maybe we should talk about this.


=============================




19.

Liezel Huber


...karma's sparring partner? Let's see... who has "issues" with the likely-Hall-of-Fame-bound, but-she-can't-seem-to-find-a-regular-doubles-partner Liezel? Umm, well, there's Cara Black, and Lisa Raymond, and Elena Vesnina, and Sania Mirza, and...


=============================




18.

Caroline Wozniacki


...there's been some improvement in 2013. But not so much that it's still not actually more fun to ask whether or not "Mystery Coach II" will ever be revealed.


=============================




17.

They've Got Next


...while teenagers generally need not apply on tour when it comes to winning titles and making grand slam waves, you could hardly miss the up-ticks of some of the tour's NextGen stars in 2013. From Sloane Stephens and Genie Bouchard to Ashleigh Barty and others, you can see the tour's future being shaped like modeling clay right before your eyes.


=============================




16.

The Bannerettes


...while Stephens gets the most attention of the (long-awaited) group of American (potential) stars, she's hardly the ONLY one. The likes of Madison Keys, Taylor Townsend, Alison Riske, Jamie Hampton, etc. are in the mix, as well.


=============================




15.

Marion Bartoli


...geez, Marion. As soon as things get REALLY interesting, you "pull a Keyser Söze" and -- poof! -- you're gone. Of course, as La Trufflette herself said... "never say never."


=============================




14.

Kim Clijsters & Justine Henin



...yes, STILL, one year after both finished 1-2 in Backspin's "All-Time MVP" competition. Thing is, they're still relevant as far as this space in concerned. Consider, both had kids in 2013. Justine a girl, Lalie, and Kim a boy, Jack. Plus, Clijsters was lauded for her support of Kirsten Flipkens during the Waffle's Wimbledon semifinal run, and then there's the fact that the memory of "La Petit Taureau" lives on with...


=============================




13.

Li Na & Carlos Rodriguez


...as Henin's former coach continues to attempt to put a charge into the latter stage of the Chinese veteran's career. Great success has seemingly been on the tip of Li's racket on several occasions in 2013, but 2014 shall tell the real tale, be it remarkable or disappointing, of this unlikely pairing.


=============================




12.

"Maria Sugarpova"


...seriously, what was she thinking? Of course, the "regular" Maria shot back publicly at Serena, fired Thomas Hogstedt, hired Jimmy Connors then fired Jimmy Connors before considering a temporary name change to promote her gummy candies. Can a player have a "mid-life crisis" at 26?


=============================




11.

Reka-Luca Jani


...Reka-Luca Jani! Reka-Luca Jani! Reka-Luca Jani!


=============================




10.

The Other Serbs


...Serbian Good Luck Charm Aleksandra Krunic. Serbian Bad Luck Charm Vesna Dolonc. Wrong Way BoJo. Turns out, ALL of the Serbs are tailor-made quirk-fests. Well, either that or JJ is "Patient Zero" of an epidemic for which I hope they never find a cure. Speaking of the original...


=============================




9.

Jelena Jankovic


...and the one and only. She's back. Back in the Top 10. Back in the discussion. Arguing with her brother in the stands rather than Ricardo Sanchez. Ah, good times. Queen Chaos has nine lives... and the end is the beginning, and the beginning is the end.


=============================




8.

Petra Kvitova


...the promise is the still there. So is the soul-crushing inconsistency, occasional questions of fitness and a coaching situation that often begs for a re-cast. Sigh... I guess we always knew her "Czech-ness" would rear its head.


=============================




7.

Carl, Carla & the cavebabies


...the year began with their wedding inadvertently bringing Citizen Anna -- and the world as we know it -- to the edge of extinction, leading to the summer arrival of little Carlo and Carlita. Hopefully, Carl is too busy with midnight feedings to be angry with the cave family's lower-than-normal placement on this list. (Crossing fingers.)


=============================




6.

Bring Back the Shorts



...sure, Vika has been great since the shorts made a hasty retreat to "the back of the dresser drawer." But wouldn't it be nice to get the band back together... just for old time's sake?




=============================




5.

Current Sloane/Future Sloane/Miss Twitter



...she defeats Serena in Melbourne, but still manages to lose battles against lesser-ranked players while holding leads and serving for matches. She thrives on the biggest stages of the world, yet still hasn't found a way to even reach a tour final, let alone win a title. She calls Serena her "friend" and talks about having her poster on her wall, then rips the media for creating the story of her idolization of and mentoring by said Ms. Williams... then she goes on Twitter and uses a magazine interview to unload the "truth" about how mean Serena is because she didn't sign an autograph when Past Sloane was a toddler and -- egad! -- how downright awful she is because she "un-friended" her. Thankfully, Stephens' talent and potential persist, as well as a personality that CAN shine if not allowed to grow like some slow-moving-but-calculating Blob from a classic horror movie. All should get her far, both on and off court. Eventually. Future Sloane is bound to be great. Current Sloane is still a work in progress.


=============================




4.

Aga


...Aga wins. Aga flummoxes. Aga shakes hands... unless she's too upset. Aga threatens to create a clever work of art on every point, and even models a bit in her spare time (with or without clothes). Once in a while, sometimes Aga even smiles. But rarely on court. Well, unless she pulls off something simply as ridiculous as this:

If you'd like Aga to be YOUR friend, call 1-800-XXX-XXXX.


=============================




3.

"Citizen Anna"


...the world waits with bated breath for Anna's return, with the fate of us all hanging in the balance.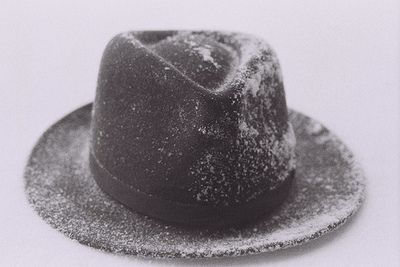 =============================
2.
The Radwanska
...The Rad has been largely quiet since Wimbledon. I guess even a power-hungry Alter Ego bent on world domination and destruction deserves a bit of a rest after laying waste to the All-England Club like It did in The Radwanskian Massacre on Day 3 of this year's tournament.


=============================




1.

Serena & Vika




...we wanted a rivalry, and we may have finally gotten one. While Williams may hold the decided advantage in the win column, it took Azarenka's uprisings (first in Doha, then Cincinnati) after some well-publicized close calls on big stages for this match-up to be one worthy of attention far and wide. And, thing is, this dance is likely to get even better before it becomes relegated to WTA history.


=============================



Well, Carl might not like where he ended up here. Same with The Rad. But I'll say to those two what I say to them all -- there's always next year.



*WEEK 39 CHAMPIONS*
TOKYO, JAPAN (Premier $2.369m/HCO)
S:

Petra Kvitova/CZE def. Angelique Kerber/GER 6-2/0-6/6-3


D:

Black/Mirza (ZIM/IND) d. H-C.Chan/Huber (TPE/USA)
NINGBO, CHINA (WTA 125 Challenger/HCO)
S:

Bojana Jovanovski/SRB def. Zhang Shuai/CHN 6-7(7)/6-4/6-1


D:

Y-J.Chan/Sh.Zhang (TPE/CHN) d. Buryachok/Kalashnikova (xxx/GEO)
Junior Fed Cup (Mexico)
F:

RUS def. AUS 2-0

PLAYER OF THE WEEK:
Petra Kvitova/CZE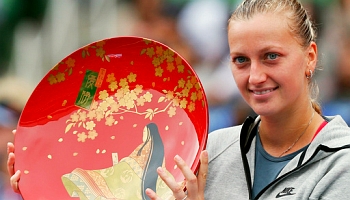 ...in Tokyo, we got Good Petra... but not without a dash of Bad Petra in the 2nd set of the final after a visit from coach David Kotyza. On the bright side, Kvitova held herself together admirably for the vast majority of the week, getting wins over Belinda Bencic, Madison Keys, Svetlana Kuznetsova, Venus Williams and Angelique Kerber en route to her second title of the season. Against Williams, in particular, Kvitova shined under pressure, not dropping her serve once in the final two sets and running out to a 6-0 lead in the deciding tie-break. In the 1st set of the final against Kerber, the story was much the same. Petra had seventeen winners to just five unforced errors, never lost her serve and won the set handily at 6-2. Of course, it was then that Kotyza decided to impart his wisdom... and Kvitova went out and lost the 2nd set at love, dropped all three serve games, and saw her winner/UE numbers essentially flip as Kerber took over the momentum of the match. The Czech righted things in the final set after heading off court between the 2nd and 3rd, and not listening to any of Kotyza's advice on the sideline. Throw in the fact that Kvitova's previous '13 title came in Dubai, a perfectly content week in which Kotyza was absent, and the anecdotal evidence is starting to mount that the coach/pupil pairing that got so much positive attention when she won Wimbledon in 2011 might not necessarily be as much of a "strawberries-and-cream" combination as it may have once been.


=============================




RISERS:

Bojana Jovanovski/SRB & Zhang Shuai/CHN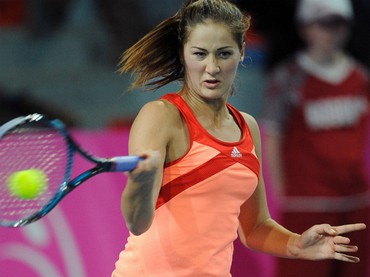 ...if the Serb keeps this up, she might have to start being called "RIGHT Way" BoJo around here. Just weeks after grabbing her second career regular-tour singles title in Tashkent, Jovanovski once again managed to make it to the correct city AND win another crown in the $125K WTA Challenger in Ningbo, China with wins over Virginie Razzano, Anna Schmiedlova, Johanna Larsson and Zhang Shuai in the final. Speaking of Zhang, her trip to the Ningbo final (she was also a runner-up there in '12 when the event was positioned as a $100K ITF challenger) was her second such trip in two weeks, as she won the tour-level event in Guangzhou a week ago. The Chinese woman said last weekend that she looked at her result as a "beginning," and she proved herself correct with additional wins over Zheng Jie, Anabel Medina-Garrigues and Yvonne Meusburger. Zheng also reached the doubles final with Chan Yung-Jan, and her efforts proved even more successful there as she picked up the fourth WTA/WTA 125 doubles title of her career.


=============================




SURPRISE:

Tornado Alicia Black/USA


...well, not that it was really up for any serious debate, but it looks like the 15-year old Bannerette's unexpected run to the U.S. Open girls final was no aberration. Black opened up her turn in the $10K challenger in Amelia Island, Florida with an upset of #3-seed Maria-Fernanda Alves, then ended it with a victory in the final over #2-seeded Alexandra Mueller to grab her first career professional title. After dropping the opening set 6-4, Black charged back to take the next two sets, BOTH AT LOVE.


=============================




VETERANS:

Venus Williams/USA & Cara Black/Sania Mirza (ZIM/IND)


...when you least expect it, Venus shows us that, when all things can be close to equal, she's still a force to be reckoned with. With her previous back issues apparently behind her (allowing her serve to once again be a huge weapon -- she even put up a WTA best-ever 129.9 mph shot in the QF, though it won't count as an "official" record because its speed wasn't recorded with the "correct" technology) and her Sjogren's not slowing her down, Williams strung together wins over Mona Barthel, Victoria Azarenka, Simona Halep and Eugenie Bouchard before finally going out in a 3rd set tie-break against Kvitova in the SF, where Venus played with her thigh heavily wrapped and seemed to sport a slight limp. This was Williams' best result since a semifinal in Florianopolis in Week 14. In the Tokyo doubles, Cara Black and Sania Mirza teamed up to grab their first tour title as a duo. The win is Black's 56th career crown, and her second of 2013, while Mirza picked up her 18th, and fourth with three different partners this season. The pair got wins over '12 Tokyo finalists Groenefeld/Peske, Hsieh/Peng and, in a result that was surely especially satisfying for both women considering their respective checkered histories with Liezel Huber, knocked off the American (w/ Chan Hao-Ching) in the final after saving two match points in the 3rd set breaker.


=============================




COMEBACKS:

Angelique Kerber/GER & Melanie Oudin/USA


...Kerber is still pretty title-deficient for a player ranked as high as she is, for as long as she has been. But her performance last week in Tokyo may have done a great deal for her chances of following up her Top 5 ranking from a season ago with a Top 10 finish in '13, not to mention give her a shot at returning to the WTA Championships field in Istanbul. Wins over Maria-Teresa Torro-Flor, Ana Ivanovic, '12 runner-up Aga Radwanska and Caroline Wozniacki to reach just her second final (Monterrey) this season didn't do anything to end the title drought that now extends back to April of last year, but it at least showed that after a probably-too-packed schedule, as well as the decision to often play through injuries, the German is still able to call upon the talent that has twice gotten her into grand slam semifinals. Meanwhile, it seems as if Oudin's career has consisted of one never-ending comeback attempt ever since that run to the U.S. Open QF in 2009 just a year after she'd made her grand slam debut in Flushing Meadows the previous summer. Little MO ended that season at #49, and she's been chasing the tail of the dragon the past four years. Her year-end ranking fell to #65 in '10, then #139, before jumping up to #84 last season as she claimed her first tour singles title in Birmingham. For the most part, though, 2013 has been a return to past post-Open form. She went into the $50K Las Vegas challenger ranked #141 and with a 4-13 season won/lost record in main draw matches. Things turned out okay, though, as the now 22-year old American took the title -- her first of '13 -- with wins over Petra Rampre, Shelby Rogers, Chanel Simmonds, Mayo Hibi and Coco Vandeweghe in the three-set final of the Party Rock Open.


=============================




FRESH FACES:

Eugenie Bouchard/CAN & Anna Schmiedlova/SVK


...Bouchard's star continues to rise in Asia as she jacked up her results yet again with an early win in Tokyo over Monica Puig, then a pair of Top 20 upsets over Sloane Stephens and Jelena Jankovic to reach the QF. After that, she qualified in Beijing. Meanwhile, in the Ningbo 125, Schmiedlova got a win over another tennis-playing sister, Karolina Pliskova, and Vesna Dolonc to reach the QF. In Beijing, the Slovak got a win over Ningbo semifinalist Johanna Larsson before ultimately losing in the final Q-round to Bouchard.


=============================




DOWN:

Sloane Stephens/USA & Laura Robson/GBR


...Stephens has proven to be a good grand slam player but, on the whole, she's been something far less elsewhere on the schedule. In Tokyo, Current Sloane reared her head once again in the 2nd Round against Bouchard as Stephens lost yet another match in which she served for the win. Robson hasn't been without her highlights this season, including an Australian Open win over Petra Kvitova, a Round of 16 berth at Wimbledon (and the first Top 10 win there by a British woman since '98), and a victory over Aga Radwanska. But a coaching change and the gradual eroding of her '13 results has made this a mixed bag season. She went to Tokyo with her ranking at #38 after finishing '12 at #53, but with her 1st Round loss to #62 Ayumi Morita Robson is just 17-20 overall and has ten losses to lesser-ranked players this season.


=============================




ITF PLAYER:

Teliana Pereira/BRA


...the 25-year old Brazilian won her third consecutive ITF crown, extending her winning streak to fifteen matches since she lost in the opening round of U.S. Open qualifying to Vicky Duval last month. At a $25K challenger in Seville, Spain Pereira notched wins over Timea Bacsinszky, Alize Lim and Florencia Molinero in the final.


=============================




JUNIOR STARS:

Russian Junior Fed Cup Team


...another generation of Hordettes is coming, but living up to the Originals is always going to be a difficult-to-master task. No matter, the teen set was successful in their own right this past week in Mexico as the Russian girls -- Darya Kasatkina, Veronika Kudermetova & Aleksandra Pospelova -- claimed their nations' fourth Junior Fed Cup crown. Wins by Kasatkina and Kudermetova, the latter of which went undefeated this week, in the final against Australian sealed the title.


=============================






1. Tokyo SF - Kvitova d. V.Williams
...3-6/6-3/7-6(2). In one of the better-played matches all season, there was but one break of serve (of Venus) in the final two sets, and none in the 3rd. It's a pity that that deciding tie-break didn't live up to the rest of the match, as it began with a 6-0 rush by Kvitova.


=============================


2. Tokyo 2nd Rd. - Bouchard d. Stephens
...5-7/7-6(7)/6-3. Hmmm, Stephens is bested in the clutch by her "less accomplished" (on the WTA tour, but not in the juniors) fellow North American contemporary in a match-up that might just very well come up in the not too distant future on a stage even bigger than the one provided in Tokyo. Sloane led 7-5/5-3 and served for the match at 5-4, then lost out in a 2nd set tie-break that was tied at 6-6. It seems that Sloane NEEDS to be on the biggest stage possible to be at her best. Well, Beijing might not be able to be the host of a slam-level rematch of this one, but we'll soon get a quick Part II of this potential future rivalry in the 2nd Round this week in China.


=============================


3. Tokyo 3rd Rd. - V.Williams d. Halep 4-6/7-5/6-3
Beijing 1st Rd. - U.Radwanska d. Halep 7-6(4)/7-6(2)
...what occurred in Flushing Meadows -- failing to close out the 2nd set vs. Pennetta both before and after a rain delay -- has become an icky habit for Halep. The Swarmette was up a set, and up a break on three different occasions (1-0, 3-2 and 4-3) in the 2nd vs. Williams. Then, this weekend in Beijing. Halep led 5-3 in the 1st and held two set points vs. U-Rad, then 5-2 in the 2nd with another SP before dropping three straight service games, then all four serve points in the tie-break, as well.


=============================


4. Tokyo Final - Kvitova d. Kerber
...6-2/0-6/6-3. Typically, we got good Petra (1st set) and bad Petra (2nd) before the battle for Czech dominance was decided inside Kvitova's head in the 3rd. Of course, even there, she went up 4-0, threw in a three-DF game as things got a little closer, then took four MP to finally put the German away. Speaking of Germans, with this loss they're a combined 1-8 in tour singles finals this season (with Mona Barthel, of all people, being the only one with a win).


=============================


5. Ningbo WTA $125K Final - Jovanovski d. Sh.Zhang
...6-7(7)/6-4/6-1. Asian players -- women from CHN, JPN and TPE... so far -- are now a combined 0-4 in the five WTA 125 singles finals that have been held since last year.


=============================


HM- Tokyo SF - Kerber d. Wozniacki
...6-4/7-6. Wozniacki had a good week in Japan, but it was ultimately undone in a match in which she turned a 5-1 1st set deficit into something respectable on the scoreboard, but then lost a 4-2 advantage of her own in the 2nd to drop to 2-5 vs. Top 10 players this season.


=============================






1. Tokyo 2nd Rd. - V.Williams d. Azarenka
...6-2/6-4. Vika fails to become just the fourteenth different woman to defeat both Williams Sisters in the same season.


=============================


2. Tokyo 1st Rd. - Cibulkova d. U.Radwanska 6-3/6-3
Tokyo 3rd Rd. - A.Radwanska d. Cibulkova 6-3/6-4
...Dominika just never learns. Check that, maybe she DOES. She and Aga could have faced off yet against in the 2nd Round in Beijing this week. But Dominika took care of that by losing in the 1st Round on Sunday to Madison Keys.


=============================


3. Tokyo Doubles Final - Black/Mirza d. H-C. Chan/Huber 4-6/6-0/11-9
Ningbo WTA $125k Doubles Final - Y-J. Chan/Sh.Zhang d. Buryachok/Kalashnikova 6-2/6-1
...one Chan sister wins a final, while the other doesn't (both have now separately won WTA 125 doubles titles the last two seasons). Yung-Jan won two previous tour-level titles in '13 with two other partners (her sister in Shenzhen and Kristina Mladenovic in Oeiras). Meanwhile, one Black sibling emerges with a title, too, while neither Wayne nor Byron do the same... well, at least as far as anyone knows. Maybe one or both of them played in some contest... somewhere... and, uh, won something?


=============================








**2013 WTA/WTA 125 TITLES**


9...Serena Williams, USA
4...Simona Halep, ROU
3...Victoria Azarenka, BLR
3...Agnieszka Radwanska, POL
2...Maria Sharapova, RUS
2...PETRA KVITOVA, CZE
2...Anastasia Pavlyuchenkova, RUS
2...Elena Vesnina, RUS
2...Roberta Vinci, ITA
2...BOJANA JOVANOVSKI, SRB *
--
* - w/ WTA 125



**WTA/WTA 125 TITLES WON AS #1 SEED**


8 - Serena Williams
3 - Agnieszka Radwanska
2 - Victoria Azarenka
2 - BOJANA JOVANOVSKI *
1 - S.Errani, J.Jankovic, N.Li, M.Sharapova
--
* - w/ WTA 125



**2011-13 WTA FINALS - active players**


21...3/7/11 Serena Williams (18-3)
20...5/9/6 Victoria Azarenka (12-8)
18...4/9/5 Maria Sharapova (7-11)
13...7/2/4 PETRA KVITOVA (10-3)
13...8/4/1 Caroline Wozniacki (8-5)
12...3/5/4 Agnieszka Radwanska (9-3)
10...3/4/3 Li Na (4-6)



**2013 HARDCOURT WTA/WTA 125 TITLES**


4 - Serena Williams
3 - Victoria Azarenka
3 - Agnieszka Radwanska
2 - BOJANA JOVANOVSKI *
2 - PETRA KVITOVA
--
* - w/ WTA 125



**CARA BLACK - TITLES w/ PARTNERS**


29...Liezel Huber (2001,05,07-10)
11...Rennae Stubbs (2004-06)
7...Elena Likhovtseva (2001,03)
2...Els Callens(2004-05)
2...Lisa Raymond(2003,10)
1...Alexandra Fusai (2000)
1...Sania Mirza (2013)
1...Virginia Ruano Pascual (2002)
1...Irina Selyutina (2002)
1...Anastasia Rodionova (2013)


[mixed]


3...Leander Paes (2008-10)
2...Wayne Black (2002-04)



**2013 WTA/WTA SINGLES & DOUBLES TITLES**


Lara Arruabarrena, ESP (1/1)
Mona Barthel, GER (1/1)
Sara Errani, ITA (1/3)
Jelena Jankovic, SRB (1/1)
Anastasia Pavlyuchenkova, RUS (2/1)
Elena Vesnina, RUS
Roberta Vinci, ITA (2/3)
ZHANG, SHUAI, CHN (1/1) *
--
* - w/ WTA 125 doubles title



**RECENT JUNIOR FED CUP FINALS**


2007 Australia d. Poland
2008 United States d. Great Britain
2009 Russia d. Germany
2010 Russia d. China
2011 Australia d. Canada
2012 United States d. Russia
2013 Russia d. Australia





BEIJING, CHINA (Premier $5.185m/hard court outdoor)
12 Final: Azarenka d. Sharapova
12 Doubles Final: Makarova/Vesnina d. Llagostera-Vives-Mirza
13 Top Seeds: S.Williams/Azarenka
=============================


=SF=


#1 S.Williams d. #3 A.Radwanska
#2 Azarenka d. #4 Li


=FINAL=


#1 S.Williams d. #2 Azarenka

...a month after their U.S. Open final clash, is it time for another round of Serena/Vika next weekend? Quite possibly, yes. That is, if Vika can keep her serve together for five non-slam matches in order to get there. Of course, if you took the prospect of Azarenka pointing herself toward a match-up with Serena out of the equation, I might replace this Vika pick with Li.

And, finally...

Played tennis today. Forgot to bring tennis balls. Brilliant, huh? So, a quick trip to a local K-Mart was necessary on a Sunday morning. What a drag. But, hey, it turned out to be quite interesting, as the three cans of balls I picked up had photos on the label of Juan Martin del Potro... and Anna Chakvetadze! Does the Russian Doll's retirement mean they're "antique" cans now? Either way, it proved what I said a few weeks ago: she will not be forgotten.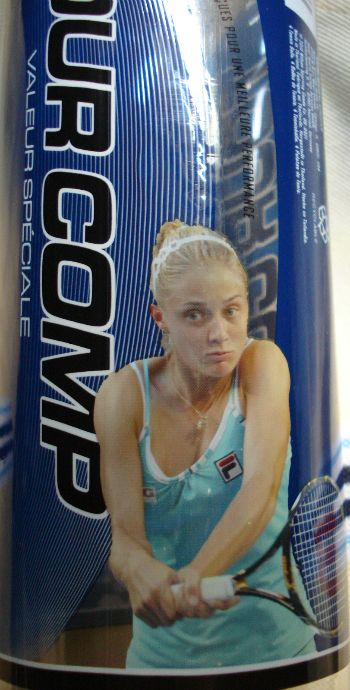 Ha! Once again, the Tennis Gods work in mysterious ways.


All for now.