Wk.19- The Sisterhood of the Traveling Crown
Hmmm. Well, the crown never really made its way onto the head of either Serena Williams or Simona Halep, but the mythical "reigning Queen of Clay" title has surely been something of a shared bit of royal finery this spring.
First, Angie Kerber tried it on.
But she left it in the back seat of her new Porsche.
Karolina Pliskova wore a knock-off version of the crown in Prague, but the real one popped up again in Madrid. There, Sveta Kuznetsova was seen sporting it in public for a few days, but Petra Kvitova was the one who took it home. Still, by the time things had reached the final stages in Rome, it'd been passed around yet again. For a time, Carla Suarez-Navarro looked as if she might have to have the crown retro-fitted in order for it to properly adorn her head going into Paris.
But, as it turned out, there is no retro-fitting such an illustrious piece.
It may have been a bit too large for CSN but, like a perfectly-fitting glass slipper, it was suddenly discovered that it fit SOMEONE rather perfectly.
Now, who could that be?
And the winner of #ibi15 is.. @MariaSharapova! Let's celebrate with a RT! #tennis #wta #Sharapova #TwitterMirror pic.twitter.com/maKQxUZguC

— Internazionali Bnl (@InteBNLdItalia) May 17, 2015
Oh, yeah. I think we all know HER.


Of course, Maria Sharapova's title run in Rome, the surest sign yet that she may have timed out her progression in perfect alignment with the goings-on that begin next Sunday in Paris, doesn't necessarily mean that the defending Roland Garros champion will become a three-time champ on the terre battue three weeks from now.

But there's as good or better a chance that that'll happen as anyone else lifting the Coupe Suzanne Lenglen, right? I mean, Sharapova knows clay. She knows Roland Garros. And she surely knows how to handle-


We all know what happens when the lid is not attached to the trophy... pic.twitter.com/MEcsVN93Ql

— Maria Sharapova (@MariaSharapova) May 17, 2015


Hmmm.

Well, I guess we really have no true idea what's going to happen in Paris. But in the final stages of the pre-RG schedule, it's Sharapova who has managed to rise to the surface. She's been there before, and managed to stay there through two weeks of play in Paris, winning twice in both dominating and/or hard-bitten fashion, depending on what's been necessary at the time. We'll soon know if Sharapova can do it all over yet again.

Winning in Rome, where she managed to avoid a certain decade-long nemesis (and put herself in position to possibly do so in Paris, as well) is a good sign, though. A good sign indeed.



Before we get to the rest of Week 19, I know this isn't ATP Backspin but, really, could Federer look any more "Joe Cool-ish" on the streets of Rome?
"There should be gelato around here somewhere..." ?? pic.twitter.com/69l8BCgEdq

— Roger Federer (@rogerfederer) May 12, 2015
*WEEK 19 CHAMPIONS*
ROME, ITALY (Premier $2.428m/RCO)
S:

Maria Sharapova/RUS def. Carla Suarez-Navarro/ESP 4-6/7-5/6-1


D:

Timea Babos/Kristina Mladenovic (HUN/FRA) d. Hingis/Mirza (SUI/IND) 6-4/6-3

Thank you Roma! pic.twitter.com/0wi6J5LOzU

— Maria Sharapova (@MariaSharapova) May 17, 2015



PLAYER OF THE WEEK:

Maria Sharapova/RUS


...Sharapova knows a little about this clay court stuff. The winner of two of the last three titles at Roland Garros, and a finalist there three years running, the Russian has mostly -- except when Serena has been on the other side of the net -- been the class of the field on the red stuff since 2012. After nursing a leg injury coming out of the North American swing, she got off to a slower start than usual this spring. But she showed signs of getting to where she wants to be a week ago in Madrid, reaching the semis, and then improved upon that while grabbing her third title in Rome (2011-12) this week. Sharapova didn't lose a set while advancing to her 58th career final, taking out Jarmila Gajdosova, Bojana Jovanovski, Vika Azarenka and Daria Gavrilova. She was forced to dig down a little deeper in the final against Carla Suarez-Navarro, dropping the 1st set and having to find a way to take the 2nd as it was a handful of points away from turning in the Spaniard's favor in the late going. As it was, Sharapova got a late break and claimed the final eight points of the set to knot the match, then turned things on to take the 3rd at 6-1 to pick up career title #35, tying Serena for the most clay court titles among active WTA players with eleven. Her week will lift Sharapova back up to #2 in the rankings, which means she'll be "safely" nestled on the opposite side of the draw from Williams in Paris. And that could make all the difference.


=============================



A win @InteBNLdItalia is extra sweet on my birthday! Thank you @WTA for my cake! ???? pic.twitter.com/odjTGJtqP6

— Christina McHale (@ChristinaMcHale) May 11, 2015



RISERS:

Christina McHale/USA & Alexandra Dulgheru/ROU


...McHale turned 23 off court in Rome, and had her best week in quite a while on it, as well. An opening victory over Barbora Strycova (now minus the married Zahlavova) was followed by advancements past both the 2014 Rome finalists, first with an actual victory over Sara Errani (McHale's first win over a Top 20 player since Doha '12 over Lucie Safarova) and then via a walkover from Serena Williams (elbow), as she reached her first tour QF since a semifinal result last September. At 9-10 for the season, McHale will attempt to reach .500 in her 1st Round meeting with Madison Keys in Strasbourg. Also in Rome, a month after her Fed Cup heroics, Dulgheru had another banner week. While her QF result isn't her best of '15 (RU in Kuala Lumpur), it's her best big event performance since 2011 (Miami QF). Getting her first wins since Fed Cup weekend, the Romanian made it through qualifying, then knocked off Misaki Doi, Lucie Safarova (finally closing things out on her 8th MP) and Ekaterina Makarova. The win over the Russian gives Dulgheru her second Top 10 win (Bouchard in FC) of the season, though her tired loss to fellow Swarmette Simona Halep in the QF (she won just one game) surely showed that the Romanian WTA hierarchy is in no danger of being shaken up just yet.


=============================




SURPRISES:

Anastasiya Komardina/RUS & Nadja Gilchrist/USA


...for over a decade now, there's always been another (or several) young Hordettes lurking in the shadows, putting up good results when no one is looking. This week it was 17-year old Komardina. The world #594 claimed her second career title ('13 Arad) in the $10K challenger in Bol, completing her first sweep of both the singles and doubles at an event. The teenager defeated the #8 and #1 seeds to reach the final, then took out #2 Lina Gjorcheska there to claim the championship.


Meanwhile, former NCAA All-American Gilchrist, 24, continues forward on her quest to play at the 2015 U.S. Open. The former team captain of the Georgia Bulldogs, where she was a fine doubles partner to longtime Backspin fave Chelsey Gullickson, has been training and trying to raise money to help her fund the travel that comes with making her tennis dreams come true. As of last week, she was only 10% of the way to the monetary goal that would help her get the chance to play at the U.S. Open this summer. Her on-court results are picking up, though. After winning a doubles title at a challenger event in her home of Hilton Head in 2008, Gilchrist attended Georgia and didn't play another ITF event until the spring of last year. A week ago she won her first career singles title at a $10K challenger in Sharm El-Sheikh, Egypt and then followed up with another run to a final there this week. Gilchrist lost it to Hungarian Julia Terziyska (who's won three circuit crowns in '15), but she's still sporting a 12-2 record in recent weeks as the summer -- and the Bannerette's chances to play in New York -- come into sharper focus over the next few months. Assuming her Open goal likely might include trying to win the USTA's three-tournament wild card playoff swing, Nadja would be wise to not put up anymore RU results there if she knows what's good for her, since the "rules" don't really favor players who string together three consecutive good weeks (and instead give the nod to who can play best in two out of three). Just ask Katerina Stewart. Nadja's name means "hope," though, so maybe things can work out for her. After all, while Stewart didn't win that WC into the RG main draw, she DID earn a WC into RG qualifying. Playing in the Open qualifying might not be the top end of Gilchrist's dream, but it WOULD meet her 2015 goal. Crossing fingers for her.


=============================




VETERAN:

Carla Suarez-Navarro/ESP


...sometimes it pays big time to listen to the advice of your coach. Ever since CSN, always a threat but rarely a finisher over the years, took the words of her coach to heart that she was going to need to become more aggressively offensive in her approach if she was ever going to become the player she COULD be, the Spaniard has seen her tour standing improve. She finally won her first title last year, and this year she became the first Spaniard since the Sanchez/Martinez glory days to reach the Top 10. Last week in Rome she became the first WTA player to reach the 30-win mark in 2015, notching three Top 10 wins (giving her nine this season vs. seven different players), including defeats of two players in the Top 5 to reach the biggest final of her career. Wins over Mona Barthel, Heather Watson, Genie Bouchard, Petra Kvitova (her third win over the Czech this season) and Simona Halep (she's undefeated against her on clay) put her in with Maria Sharapova in the final. She took the 1st set, but wasn't able to outlast the Russian. No one's played in more three-setters in '15 than CSN, but seemingly no one has won more of them on clay in recent seasons than Sharapova. It was no different in the Rome final. Still, CSN will climb to #8 in the rankings this week and has assured herself of a Top 8 seed in Paris, where she reached the QF a season ago nine years after she'd made her slam debut there with the same result back in 2008. For a player who has won just a single title in her career, it seems a stretch to call her a contender to WIN at Roland Garros... but she very well could be a big factor in who does. And, hey, who knows? Players without a bushel of career titles have managed to sneak through the draw in Paris before (see Majoli, Schiavone and Li). Maybe CSN could add her name to the list.

Great final in Rome. Congrats to @MariaSharapova for the title. It was a great tournament for me. @InteBNLdItalia pic.twitter.com/H2JErN0jjU

— Carla Suarez Navarro (@CarlaSuarezNava) May 17, 2015



=============================




COMEBACKS:

Vika Azarenka/BLR & Anastasija Sevastova/LAT


...it wasn't an easy week for Vika, but she managed to put up some good results even if the manner in which she did it sometimes made you cover your eyes rather than jump from your seat. A week after failing to take down Serena Williams in Madrid after holding triple match point, Azarenka labored to put opponents away again in Rome. She struggled in her opener against Lucie Hradecka, getting her blood pressure checked during the match but managing to push her way through. She defeated Caroline Wozniacki in straight sets to get her third Top 10 win of the season, but she had to use five MP before she could finally slam the door shut on the Dane. Irina-Camelia Begu was set to go out in straight sets, but Vika failed to serve out the match and had to play a 3rd set before advancing. Azarenka fell in straights to Maria Sharapova in the QF, losing to the Russian for the fourth straight time. The progress that Vika has made in '15 is apparent, but so are the things she needs to work on. Hard courts have been, are and always will be her bread-and-butter, though, so we'll have to check in on her later this summer to see where she TRULY is in this comeback season. She DID finally win her first tie-break in fifteen months this week (vs. Caro), though, so maybe still more breakthroughs will come over the next few months. Hopefully she'll hit her peak in NYC. Meanwhile, Sevastova's comeback from early retirement really couldn't be going much more swimmingly, could it? Actually, the biggest disappointment for the 25-year old Latvian thus far might be that her final against Romina Oprandi at the $25K challenger in La Marsa this weekend had to be pushed back to Monday. Sevastova notched wins over the likes of Maria Irigoyen and Stephanie Foretz during the week to reach the final, her fifth in six events this season. She goes into the championship on a 17-match winning streak and with a 29-1 mark for 2015 as she tries for her third consecutive, and fifth overall, title this season.


=============================



New profile picture of @Daria_gav (@ATPWorldTour Rank: 78) http://t.co/7WMfHVfcSX #tennis #Gavrilova pic.twitter.com/iZMdGy8UQU

— Tennisweek.de (@TennisweekDE) May 11, 2015



FRESH FACES:

Daria Gavrilova/RUS-AUS & Kajsa Rinaldo Persson/SWE


...all respect to Maria and Carla, but no one worked harder -- or longer hours -- than Gavrilova last week. Almost two months after a career week in Miami, in which the Russian-Aussie put up her first career Top 10 win in an upset of Maria Sharapova, she was even better (and more of a drama magnet) in Rome. First, Gavrilova made it through qualifying with victories over Kurumi Nara and Silvia Soler-Espinosa. That wouldn't have been a bad week right there, but she then followed up by coming back from a set and 4-2 down to defeat Belinda Bencic, fought off Ana Ivanovic to record her second career Top 10 win, didn't blink in downing Timea Bacsinszky to reach her first career WTA QF, and then had her easiest MD match against Christina McHale to go one better and put up a SF result. After around thirteen hours on the court, Gavrilova then had to face off again with Sharapova in a rematch. Even after all that work, she managed to hang close with Maria throughout the 1st set, getting broken late as Sharapova took the lead at 7-5. After being treated for an abdominal injury (no shock after her week) that caused her to take quite a bit off her serve, Gavrilova still was able to grab a 3-1 lead in the 2nd before Sharapova finally seized control and ended the 21-year old's 14+ hour on-court work week. Not that Gavrilova, a former junior star, is going to follow in the Romanian's footsteps over the next two seasons, but it's an interesting comparison when you consider that this very event is where a 21-year old Simona Halep (ranked #64 at the time) really began to make her mark, going from Rome qualifier to semifinalist over the span of a week and eventually ending that season in the Top 15. Halep's list of Roman victims in '13 included the likes of Hantuchova (Q), Kuznetsova, Radwanska, Vinci and Jankovic before she lost to Serena Williams. Gavrilova's opponents were a shade less impressive this week, but her ranking will rise to #45 on Monday after having been #78 a week ago. She ended 2014 at #233.

.@Daria_Gav advances to 1st #WTA Premier SF with 62 64 win over McHale at @InteBNLdItalia--> http://t.co/fB8N38Vs95 pic.twitter.com/tPqrVfdImi

— WTA (@WTA) May 15, 2015

Now, a rare treat -- a Swede! We don't see many Swedish award winners around here these days, but 17-year old Persson is threatening to change that. After reaching the final a week ago in the $10K Bastad challenger, she reached another there this weekend. This time the #730-ranked player in the world claimed her first career title, defeating Valeria Prosperi in the final after having defeated Norway's Melanie Stokke in the QF. Also a semifinalist in a challenger event in Bol in April, Persson is 12-2 in her last three events.


=============================




DOWN:

Ana Ivanovic/SRB & Angelique Kerber/GER


...well, AnaIvo is on coach, umm, well, it seems like about #167, doesn't it? While she managed to stage multiple comebacks in her 2nd Round match with Daria Gavrilova in Rome, the Serb still lost to fall to 12-9 in tour matches this season (the second-fewest match wins, after Genie Bouchard, by any current Top 10 player in '15). After going 16-10 vs. Top 20 players a year ago when she returned to the Top 5, Ivanovic is down to #7 while going 0-4 against them in '15. Her last victory over a Top 20 player? Against Simona Halep at the WTA Finals in that match where the Romanian winning a set allowed Serena Williams to slip into the semifinals (and, ultimately, take the title). Meanwhile, 2015's first "Queen of Clay" continued to see her fortunes dip heading into Paris. Kerber, who once upon a time sported an 11-match clay court win streak, fell to 1-2 since that stretch with her 6-3/6-3 loss to Irina-Camelia Begu in the 2nd Round in Rome. Rather than rest up for Roland Garros, though, the German is installed as the #2 seed this week in Strasbourg. A case could be made that she might need the work after the last few weeks, but most true contenders for the Coupe Suzanne Lenglen don't necessarily feel the need to play potentially right up until the start of play next week, which Kerber would end up doing if she hits her stride once again in her final tune-up event. So, I guess even Kerber isn't quite sure whether she's the TRUE contender she appeared to be a few weeks ago, or whether she's just a caricature of her recent self.

Does this caricature look like me? ????#roma pic.twitter.com/YQljIlnRQS

— Angelique Kerber (@AngeliqueKerber) May 11, 2015
=============================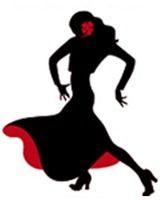 ITF PLAYER:

Maria-Teresa Torro-Flor/ESP


...all hail the Bailaoras, as the latest of the "Spanish dancers" to grab some headlines for herself is Torro-Flor. At the $50K challenger in Saint-Gaudens, the Spaniard set an ITF record when she broke Casey Dellacqua's mark (31) of consecutive singles matches won on the circuit. Sure, the 23-year old has had a two and a half year absence from ITF competition dating back to 2012 (around the time when Dellacqua set the record), but her title run this week extended her overall ITF streak to 35 victories. Record-breaking win #32 came earlier in the week over Mariana Duque, then Torro-Flor followed up with victories over Johanna Konta, Magda Linette and Jana Cepelova in a 6-1/6-0 final. MTTF, who won a WTA singles title last year in Marrakech, has now claimed twelve career ITF singles titles (in fifteen finals), including going undefeated in her last nine finals dating back to 2011.


=============================




JUNIOR STARS:

Marketa Vondrousova/CZE & Anna Blinkova/RUS


...15-year old Vondrousova, the #6-ranked junior, claimed her first career ITF singles title in the Zielona Gora $10K challenger in Poland. The Czech defeated the #2 and #5 seeds en route to the final, where she downed #1-seed Natela Dzalamidze 6-3/6-3. She also won her second ITF doubles title, taking the crown with fellow Maiden Miriam Kolodziejova (who she defeated in the singles semi). The pair won the girls doubles at this year's Australian Open. Meanwhile, in the Santa Croce, Italy junior event, 16-year old Russian Blinkova swept the singles and doubles, claiming her first career Grade 1 titles. The #23-ranked junior defeated Italy's Jessica Pieri in the final, completing her improvement upon her runner-up result in the Grade 1 Yucatan Cup in March. Blinkova is being coached by recent WTA player Nina Bratchikova.


=============================



DOUBLES:

Timea Babos/Kristina Mladenovic (HUN/FRA)


...suddenly, "The Club" has gained a pair of new members, as Babos & Mladenovic joined Martic/Vogt and Mattek-Sands/Safarova as the only teams to beat the Hingis/Mirza Dream Team since it's inception a few months ago. In Rome, the veteran pair reached their fourth final in six events, but dropped to 4-3 on red clay (they're 14-0 on hard court and green clay) as they fell in straight sets for just the second time in their history to the younger duo. Babos/Mladenovic received an earlier walkover in Rome from BMS/Safarova, then defeated Kudryavtseva/Pavlyuchenkova to reach their second consecutive final before getting a second win to go with their previous title on the clay in Marrakech. It gives them three wins (w/ a hard cout title in Dubai) in 2015, matching Hingis/Mirza for the most by any team on tour this season. Both Babos and Mladenovic had birthdays over the past week, and Babos noted that they're doing better with "more experience." "We're the same age and we've known each other for a long time -- we were born just four days apart," Mladenovic added. "And Timi is my best friend - we spend a lot of time together off the court, and we also complement each others game very well."

Babos & Mladenovic stun Hingis & Mirza http://t.co/Qv11ipLKqJ pic.twitter.com/wAd1TGTJTQ

— K. Mladenovic's fans (@TeamMladenovic) May 17, 2015


Hmmm, just a guess, but I don't think Sania likes being a runner-up.


=============================




When in Rome... have a look at Rome.


#TouristModeBigTime #Roma #MagnetCollection pic.twitter.com/OEAwrgsw1n

— Timea Bacsinszky (@TimiBacs) May 9, 2015


But even with all the beautiful things to see in Rome, the Pietrangeli court is worth a mention. I mean, really, that's a great design.


On Wednesday, Stadio Pietrangeli showed us why it's a special place. Plus: Thursday picks: http://t.co/1qEJ1qbJMH pic.twitter.com/ls7D7xqBAV

— TENNIS.com (@Tennis) May 14, 2015


1. Rome 1st Rd. - Gajdosova d. Vesnina
...1-6/6-2/7-6(14). What do you get when you match up a pair of players with a history of dramatic losses? Well, this match. Gajdosova led 3-0 in the 3rd, but Vesnina surged to take a 5-4 lead and hold MP. Things went to a deciding TB in which both players held five MP each, trading off opportunities throughout. For the record, Vesnina was a point away from the win at 6-5, 7-6, 10-9, 12-11 and 14-13; while Gajdosova had her shots at 8-7, 9-8, 11-10, 13-12 and 15-14, the latter of which finally became a converted chance. The Aussie then promptly won just three games off Sharapova before retiring in the 2nd set in the next round.

Obviously both Vesnina and Gajdosova have nothing better to do than play 30-pt final set tie-break. By far the longest on #WTA this year.

— Travis Blork (@TravisBlork) May 11, 2015



=============================


2. Rome QF - Sharapova d. Azarenka
...6-3/6-2. Sharapova now leads the head-to-head with Azarenka 8-7, including four straight wins since losing to her in the 2012 Beijing final. 2012 was the height of Vika's mastery of the Russian, as for the season she went 4-1, including 2-0 in slams and 3-1 in finals. Of note, Azarenka's one loss to Sharapova that season came on red clay.


=============================


3. Rome 1st Rd. - Gavrilova d. Bencic
...6-7(2)/7-5/6-2. Little did qualifier Gavrilova know that her escape from a 7-6/4-2 hole against the New Swiss Miss would only be the beginning of her main draw drama.


=============================


4. Rome 2nd Rd. - Gavrilova d. Ivanovic
...5-7/7-6(2)/7-6(7). AnaIvo made Gavrilova work for what would become a career week. The Serb came back from 7-5/4-0 down, preventing Gavrilova from serving things out at 5-4, and winning a TB to force a 3rd set. There Ivanovic erased a 4-2 deficit, saved three MP at 6-5 and then saved four more MP in the TB after falling behind 4-0 and 6-3. Finally, on MP #8, the Russian-Aussie advanced.

.@Daria_Gav upsets Ivanovic 57 76(2) 76(7) at @InteBNLdItalia! 2nd career Top 10 win--> http://t.co/fB8N39d3xF #WTA pic.twitter.com/apUwQBUGGZ

— WTA (@WTA) May 13, 2015
What a win for @Daria_Gav! 8th match point is the lucky one after a grueling 3hrs! #WTA #IBI15 #tennis https://t.co/hk2OQZe9Bb

— WTA (@WTA) May 13, 2015



=============================


5. Rome 3rd Rd. - Gavrilova d. Bacsinszky
...6-4/7-6(0). Normally, this would have been a headline-grabber, but it got lost in everything else Gavrilova did in Rome. So, take note how Bacsinszky has been such a fighter all season... and then realize that Gavrilova shut her out in the 2nd set tie-break. Timea, being Timea, was as good a "loser" as she is a winner.

To play well & still end up losing a match happens.This life is curius,interesting,fun,tough etc & I just love it ?? pic.twitter.com/pLzmvpfiD1

— Timea Bacsinszky (@TimiBacs) May 14, 2015



=============================


6. Rome 2nd Rd. - Kvitova d. Knapp
...6-3/4-6/7-6(1). Kvitova would ultimately fall in the QF, but the Madrid champ avoided a one-and-done trip to Italy by cutting off Knapp when the Italian was serving up 5-2 in the 3rd set. Knapp got to within two points of the win at 5-3, 40/40. But Kvitova reeled off nine straight points to pull out of that hole, turning the match in her favor. She won a 7-1 rout in the deciding TB.


=============================


7. Rome 3rd Rd. - Suarez-Navarro d. Bouchard
...6-7(2)/7-5/7-6(7). With the season's second slam just around the corner, Bouchard had her best week in quite a while. She ended her six-match losing streak in the 2nd Round, and nearly tripped up CSN here. She likely should have won. She served for the match at 7-6/5-4, then again at 5-4 and 6-5 in the 3rd. In the deciding TB, CSN led 6-2, but Bouchard saved four MP and got one of her own at 7-6. She failed to convert, and the Spaniard won on #5 of her own. It says something about Bouchard's recent results that this squandered match can be seen as "encouraging," I guess.


=============================



Incredible match point from @CarlaSuarezNava! Becomes 1st player to record 30 wins in 2015!! #WTA #IBI15 #tennis https://t.co/LK1fza0o9v

— WTA (@WTA) May 15, 2015

8. Rome QF - Suarez-Navarro d. Kvitova 6-3/6-2
Rome SF - Suarez-Navarro d. Halep 2-6/6-3/7-5
...CSN's two Top 5 wins in Rome. Things went a bit more smoothly in her third '15 win over Kvitova than in her fourth career win on clay (4-0) over Halep. In the 3rd set against the Romanian, the two traded breaks through the first eight games, with Suarez-Navarro being unable to hold her break advantage on four straight occasions. Halep finally held in game #9, only to see CSN refuse to blink and finally close her out on her third MP. The loss, along with Sharapova's SF win, sealed Halep #3-seed fate for Paris, while Suarez-Navarro got her ninth Top 10 win of the season, as well as her fourth over a Top 5 player in '15.


=============================


9. Rome SF - Sharapova d. Gavrilova
...7-5/6-3. In a rematch of Gavrilova's Miami upset, Sharapova won in straights. But what would have happened had Gavrilova not already played thirteen hours during the week to get there, and she wasn't troubled by a hardly-surprising abdominal injury after such a heavy workload? The two were knotted up deep in the opening set, and Gavrilova grabbed a 3-1 lead in the 2nd not long after being treated for the injury.


=============================


10. Rome Final - Sharapova d. Suarez-Navarro
...4-6/7-5/6-1. CSN was not without her chances in the 2nd set to take this title away from Sharapova, but what happened there and in in the 3rd is the difference between being a 35-time tour singles champ and a player who has now reached eight finals and won just one title. CSN opened the 2nd with a break, but never held serve in the set and lost the last eight points. With the Spaniard tiring and Sharapova surging in the big moment, the 3rd set produced the expected result.


=============================


11. Rome 1st Rd. - Keys d. Brengle
...6-2/6-4. Keys is 2-0 in "Battle of the Madisons" action in '15. Since the first match-up in Melbourne, Brengle has gone 12-11, while Keys (who lost to Bojana Jovanovski in the 2nd Rd.) is 7-6. Brengle lost in the Strasbourg 1st Round on Sunday, giving her five straight losses on red clay heading into RG. Translation: Mary Joe will now SURELY pick her to play in the next Team USA Fed Cup tie on clay.


=============================



HIGHLIGHTS from @Vika7 Azarenka's straight sets win vs Wozniacki! 3rd Top 10 win of 2015--> http://t.co/GX6XalutEA pic.twitter.com/wUShWp4ULY

— WTA (@WTA) May 13, 2015

12. Rome 2nd Rd. - Azarenka d. Wozniacki 6-2/7-6(2)
Rome 3rd Rd. - Azarenka d. Begu 6-4/5-7/6-1
...while Vika is 3-0 against Caro this season, and the Dane hasn't taken a set off her since 2010, she took five MP to put her away here. On the bright side, Azarenka ended her tie-break losing streak, getting her first win since AO '14. A round later, she served for the match against Begu at 5-4, 30/30 in the 2nd set only to be forced to play the 3rd.


=============================


13. Rome QF - Halep d. Dulgheru
...6-0/6-1. While Dulgheru had a good week, the true identity of the Swarmette Queen was never in question. Plus, it's never a bad thing to be called a "tough cookie."

Good run here in Rome,nice to be back! I was very tired today but Simona is also a tough cookie! Good luck tmrw!???? pic.twitter.com/BtEgKVq0zk

— Alexandra Dulgheru (@AlexDulgheru) May 15, 2015



=============================


14. Strasbourg Q1 - Muhammad d. Tatishvili
...4-6/7-6(6)/6-2. Anna T. has returned... so the path back to being able to be passed over by Mary Joe again in 2016 has officially begun.

3.5months of hospitals&countless hours of rehab I played my first match! It was not easy but boy how have I missed it pic.twitter.com/ylA9kZbk1k

— Anna Tatishvili (@ankatati) May 15, 2015



=============================


15. $10K Mozon Final - Georgina Garcia Perez d. Cristina Sanchez Quintanar
...6-4/6-2. Well, it continues. CSQ has climbed inside the Top 500, and was the #2 seed at this challenger. But yet another loss in a singles final drops her to 0-6 in 2015. One of these days.


=============================


HM- $50K Saint-Gaudens QF - Jana Cepelova d. Teliana Pereira
...7-6(5), default. Remember when Pereira experienced the high of winning a tour title a few weeks ago? Well, she's now gotten the boot end of the results equation, as well. After losing the 1st set to Cepelova, she was defaulted from this QF match for throwing her racket into the stands in frustration.



=============================




Flavia and the determined autograph-seekers. (It just made me laugh.)


.@Flavia_Pennetta autograph session on the go! Gotta love the @InteBNLdItalia fans ?????? #WTA pic.twitter.com/B1pE5ZDz9x

— WTA (@WTA) May 11, 2015



And Aga and her fan mail (oh, someone sent her five dollars!):


Week off gives me some time to catch up with fan mail. Love u guys r best! pic.twitter.com/6DURf1tW6R

— Aga Radwanska (@ARadwanska) May 11, 2015



Meanwhile, can you find Francesca? (And, no, that's not a comment on her recent results... I mean in the photo!)


Ieri pomeriggio ci siamo divertiti pic.twitter.com/KpTGudsfjf

— Francesca Schiavone (@Schiavone_Fra) May 13, 2015


1. Rome 1st Rd. - Safarova d. Anna Schmiedlova
...7-6(6)/6-7(3)/6-4. Schmiedlova might have been the "lucky loser" here, but Safarova was lucky she didn't lose to her in the 1st Round. The Slovak led 4-1 in the 3rd set before the Czech swept the final five games.


=============================


2. Rome 1st Rd. - Venus Williams d. Siniakova
...6-2/6-2. The Czech only won four games overall, but she battled Williams through a 16-minute opening game a day after her 19th birthday (which she briefly got a little emotional about in the middle of the match when it was noted on the scoreboard). Venus lost just eleven points on serve all match.


=============================


3. Rome 3rd Rd. - McHale walkover Serena Williams (elbow)
...Christina knows better than to poke the bear Serena.

Wishing @serenawilliams a quick and full recovery!

— Christina McHale (@ChristinaMcHale) May 14, 2015



=============================


HM- Rome 1st Rd. - Bacsinszky d. Karolina Pliskova 6-4/6-0
$50K Kurume SF - Hozumi d. Kristyna Pliskova 7-6(5)/6-3
...both sisters have picked up singles titles (Karolina WTA, Kristyna ITF) in recent weeks, but things didn't go quite as well this week.


=============================





What's up there, anyway?
Not The Russian Doll... because she's right next to Vika! Yep, it's a real live Anna Chakvetadze sighting!
Oh how much I missed my @achakv87 ???? pic.twitter.com/X2qInLkLbo

— victoria azarenka (@vika7) May 10, 2015
And this...
Funnyest pic ever :) @FedCup pic.twitter.com/x3h2eYkI6f

— Olga Govortsova (@OGovortsova) May 11, 2015

On a serious note.. Ever seen real life emoji faces?? You have now?????????? pic.twitter.com/mN77KBbZ0w

— Caroline Wozniacki (@CaroWozniacki) May 12, 2015

Is this handshake acceptable tweeps? ?? pic.twitter.com/B5AaDeSsTr

— Daria Gavrilova (@Daria_gav) May 12, 2015


Although... does, "Omg omg omg omg omg" really apply to meeting... umm, Ben Stiller? I'm just sayin'. (Raises eyebrow.)






**2015 WTA**




[SF]


6...SIMONA HALEP (2-3+W)
5...MARIA SHARAPOVA (3-1+L)
4...Caroline Wozniacki (3-1)
4...Karolina Pliskova (3-1)
4...CARLA SUAREZ-NAVARRO (3-1)
4...Serena Williams (2-1+L)


[FINALS]


3...Simona Halep (3-0)
3...MARIA SHARAPOVA (2-1)
3...Timea Bacsinszky (2-1)
3...Caroline Wozniacki (1-2)
3...Karolina Pliskova (1-2)
3...CARLA SUAREZ-NAVARRO (0-2+L)



**ALL-TIME WTA SINGLES TITLES**


10.Monica Seles (53)
11.Venus Williams (46)*
12t.Justine Henin (43)
12t.Martina Hingis (43)
14.Kim Clijsters (41)
15.MARIA SHARAPOVA (35)*
16.Conchita Martinez (33)
17.Tracy Austin (30)
18.Arantxa Sanchez (29)
19t.Hana Mandlikova (27)
19t.Gabriela Sabatina (27)



**CSN 2015 TOP 10 WINS**


Sydney - #10 Ekaterina Makarova
Dubai - #3 Petra Kvitova
Doha - #4 Petra Kvitova
Miami - #8 Aga Radwanska
Miami - #10 Andrea Petkovic
Madrid - #7 Ana Ivanovic
Rome - #6 Genie Bouchard
Rome - #4 Petra Kvitova
Rome - #2 Simona Halep



**2015 CONSECUTIVE WTA DOUBLES FINALS**


4 - Sania Mirza, February-April (3-1)
3 - Hingis/Mirza, March-April (3-0)
2 - Bethanie Mattek-Sands, January (2-0)
2 - BABOS/MLADENOVIC, May (2-0)


[TITLES]


3 - Hingis/Mirza, March-April (IW-Mia-Chas)
2 - Bethanie Mattek-Sands, January (Syd-AO)
2 - BABOS/MLADENOVIC, May (Marr-Rome)



**BEST 2015 QUALIFIER RESULTS**




[RU]


Hobart - Madison Brengle (#84/USA, lost to Watson)
Prague - Lucie Hradecka (#74/CZE, lost to Ka.Pliskova)


[SF]


Sydney - Tsvetana Pironkova (#67/BUL)
Charleston - Lucie Hradecka (#110/CZE)
Rome - Daria Gavrilova (#78/RUS-AUS)



**2015 WTA DOUBLES/MIXED TITLES**




[INDIVIDUAL]


5 - Martina Hingis, SUI (4/1)
4 - Sania Mirza, IND
3 - TIMEA BABOS, HUN
3 - KRISTINA MLADENOVIC, FRA
3 - Bethanie Mattek-Sands, USA
2 - Ysaline Bonaventure, BEL


[TEAM]


3...Hingis/Mirza - 2 HC,1 GC
3...BABOS/MLADENOVIC - 1 HC,2 RC
2...Mattek-Sands/Safarova - 1 HC,1 RC



**2015 ITF TITLES - NORTH AMERICANS**


4 - Marcela Zacarias, MEX
3 - Katerina Stewart, USA
2 - Alexa Glatch, USA
2 - Sachia Vickery, USA
1 - Usue Arconada, USA
1 - CiCi Bellis, USA
1 - Julia Boserup, USA
1 - Louisa Chirico, USA
1 - Nadja Gilchrist, USA
1 - Allie Kiick, USA
1 - Danielle Lao, USA
1 - Gloria Liang, CAN
1 - Claire Liu, USA



**2015 NCAA CHAMPIONSHIP - WOMEN'S SEEDS**


[May 20-25 - visit Zoo Tennis for coverage]


=SINGLES=


1.Robin Anderson, UCLA
2.Carol Zhao, Stanford
3.Brooke Austin, Florida
4.Maegan Manasse, California
5.Lauren Herring, Georgia
6.Julia Elbaba, Virginia
7.Jamie Loeb, North Carolina
8.Sydney Campbell, Vanderbilt
-#9-16 (alphabetical)-
Hayley Carter, North Carolina
Danielle Collins, Virginia (2014 champion)
Joana Eidukonyte, Clemson
Lorraine Guillermo, Pepperdine
Julie Jones, Mississippi
Josie Kuhlman, Florida
Giuliana Olmos, USC
Stephanie Wagner, Miami


=DOUBLES=


1.Maya Jansen & Erin Routliffe, Alabama (2014 champions)
2.Taylor Davidson & Carol Zhao, Stanford
3.Catherine Harrison & Kyle McPhillips, UCLA
4.Beatrice Gumulya & Jessy Rompies, Clemson
-#5-8-
Pleun Burgmans & Emily Flickinger, Auburn
Maegan Manasse & Denise Starr, California
Klara Fabikova & Zsofi Susanyi, California
Brooke Austin & Kourtney Keegan, Florida


McHale wasn't the only one having a birthday last week...


Happy birthday to one of my favourite??have a good one sis?????????? @KikiMladenovic pic.twitter.com/odAXso4Gaj

— Karolina Pliskova (@KaPliskova) May 14, 2015
"@Katieswan99: Happy birthday to 1 of the most inspiring people I've ever met! @andy_murray pic.twitter.com/29bR6wGOQP". Loving the b4 + after x

— judy murray (@judmoo) May 15, 2015
@Katieswan99 thanks for the message! My hair was just as bad back then as it is now! Keep up the good work????

— Andy Murray (@andy_murray) May 15, 2015





STRASBOURG, FRANCE (Int'l $250K/RCO)


14 Final: Puig d. Soler-Espinosa
14 Doubles Final: Barty/Dellacqua d. Bua/Seguel
15 Top Seeds: Keys/Jankovic
=============================


=SF=


#4 Cornet d. Mladenovic
#3 Stosur d. #2 Jankovic


=FINAL=


#4 Cornet d. #3 Stosur

...maybe the memory of the coffee and coconut gelato will fuel Sam to an even better result, though?


First gelato since arriving in Rome. Coffee and coconut was the choice. Yum ?????? pic.twitter.com/GbiumkYw9c

— Samantha Stosur (@bambamsam30) May 13, 2015



NURNBERG, GERMANY (Int'l $250K/RCO)


14 Final: Bouchard d. Ka.Pliskova
14 Doubles Final: Krajicek/Ka.Pliskova d. Olaru/Peer
15 Top Seeds: Petkovic/Kerber
=============================


=SF=


#1 Petkovic d. Babos
#5 A.Schmiedlova d. #4 Vinci


=FINAL=


#5 A.Schmiedlova d. #1 Petkovic

...although they're the top two seeds, what are the odds of a Petko/Kerber final actually happening?




ALSO:

ROLAND GARROS QUALIFYING






Up next: The Roland Garros "contenders" puzzle!

Also this week: RG Q-Awards, the Week 20 recap and a (likely abbreviated, because of that cursed Sunday start) Paris preview.

And, finally, after all these years, she still manages to sneak into Backspin in the oddest ways...


Asteroid 11947 Kimclijsters makes its closest approach to Earth today (2.1 AU) @Clijsterskim @KimCnews pic.twitter.com/mLy5SZ2qMb

— Ron Baalke (@RonBaalke) May 12, 2015


But I guess that's what all-time Backspin MVP's do.


All for now.