US.3 - Fly, Brengle, Fly
Sometimes, hard work actually pays off. Even in tennis.
Oh, what a year it's been for Madison Brengle.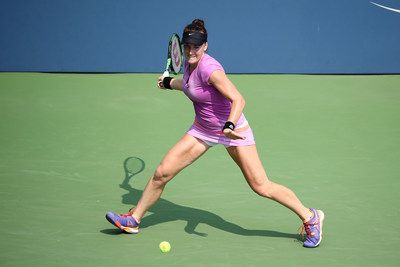 An Australian Open junior runner-up in '07, and an ITF singles champion at age 15, Brengle was a player with promise a decade ago. But it took that full decade for the American to complete a ten-year quest to finally get her first career slam MD victory. After falling in qualifying at twenty-four consecutive majors (she was 0-for-27 in slam qualifying attempts in her career) at last year's Wimbledon, she received a wild card into the women's field at the U.S. Open. She'd played four MD slam matches in career (she'd received three previous WC), going 0-4.

But then it finally happened. Brengle responded with a victory over Julia Glushko. Nothing has been the same since.

A few weeks later, she reached her first tour QF in Linz (winning the 1st Round, then getting a walkover in the 2nd). Notching two of her five career WTA main draw victories last year, Brengle had her first Top 100 season (finishing #94) after having made her professional debut as a 14 -year old in 2004. She opened '15 by reaching her first WTA final in Hobart, then followed up with a Round of 16 run at the Australian Open, putting up big wins over Andrea Petkovic, Irina Falconi and Coco Vandeweghe. She began the season on a 14-3 run, and in May she reached a career-high ranking of #35.

Things haven't been PERFECTLY smooth this season, though. She came into this Open after slipping a bit to #47, having finally snapped a nine-match mid-season losing streak last month in Toronto.

Today, two days after winning an Open record-setting 3:20 1st Round match, the 25-year old Delaware native reached the 3rd Round of the Open for the first time with a quick 6-3/6-2 win over fellow Bannerette Anna Tatishvili, who'd ridden #8 seed Karolina Pliskova out on a rusty rail in the 1st Round two days ago, only to hitch a ride on that very same rail today. Brengle won 89% of her 1st serves (Tatishvili: 56%) and never faced a break point, while Tatishvili committed 34 unforced errors to Brengle's six, leading to a 54-32 edge in points

Brengle is now 29-20 on the season, with twenty-three MD tour wins. Almost six times the number she'd had for her ENTIRE CAREER coming into 2015.

Brengle will next face qualifier Anett Kontaveit, who dispatched #31 Anastasia Palvyuchenkova, who once again failed to live up to even the modest expectations of her seeding at a major.

So, a player who had to wait a decade to get ONE win in a major is the FAVORITE in a match where a victory would send her into her second slam Round of 16 THIS SEASON.

Perseverance, baby. Perseverance. Spread your wings, BrengleFly... and fly, baby, fly.



=DAY 3 NOTES=
...so, has this Open's "Zombie Queen" been found? Umm, yeah, I believe so. And it's Daria Kasatkina, who has shockingly risen from the dead of qualifying to reach the final 32.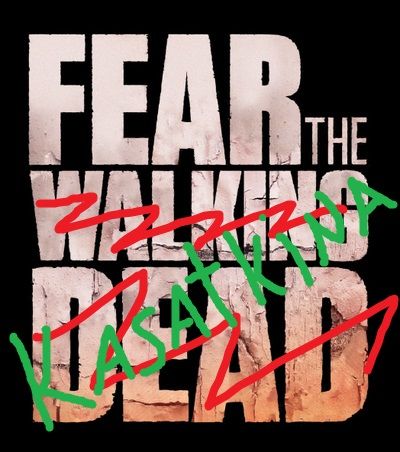 A former junior slam champ, Kasatkina was a "lucky loser" whose Open was over before Maria Sharapova's Sunday withdrawal. But the 18-year old Russian has more than made the most of the opportunity her second chance has given her. After winning the Battle of the Darias over Gavrilova on Monday, she faced one of the bright young tour stars on the rise in Ana Konjuh today. Kasatkina won in straight sets, lifting her game on the big points, breaking the Croat late in both the 1st and 2nd sets to take 5-4 leads and then calmly serving things out for a 6-4/6-4 victory.



The #133-ranked Hordette's 3rd Round arrival means she's the first LL to advance so far at a slam since 1997, when Czech Sandra Kleinova did the same at the Australian Open. Kasatkina is the first to do it at the U.S. Open since 1993 (Argentine Maria Jose Gaidano, who reached the Round of 16). Of course, despite her "unbecoming" LL status, the teenager knows a little about winning. So far in her young career, she's reached six singles challenger finals. And she's a perfect 6-0 in those matches, too.

It was great scene after the match, as well, as the usually rather-serious-looking Kasatkina slowly walked to the side of the court and embraced members of her team, getting a big hug from either one of her coaches (two are listed on her ITF bio page) or father as she held on tight and did that lifting-both-her-feet-in-unison behind her thing which always make someone her age look even younger than she already actually is. After that, she seemed to pretty much take a selfie with everyone in the stands who had a camera. Though it wasn't as if the court was packed... but more on that in the Like/Dislike section. While the U.S. Open official behind her patiently waited for her to clear the court, Kasatkina made sure to get in an impromptu autograph session and a few more photos before she finally had to go.

Enjoy it, Daria. You deserve it.

Reading Twitter after this match, it seems that many are making the expected jokes about how Kasatkina should be thanking Sharapova for her "great draw" at this Open. But, fact is, while the #3-seeded Russian's exit got her into this tournament, Kasatkina has been steely and determined all on her own while taking out Gavrilova (who defeated Sharapova earlier this season) and Konjuh (a '15 tour title-winner). She doesn't have to apologize to anyone for her run.

I said before the tournament that Gavrilova would win that match-up with Sharapova in that spot in the draw, and that she'd be the star of the first week. Well, I was right about the whole "Daria becomes a star" thing out of that spot, but I just had the wrong one. Who knew? The star turn HAS begun, only the "understudy to the understudy" has assumed the lead role.


Daria Kasatkina is an absolutely adorable interview.

— Courtney Nguyen (@FortyDeuceTwits) September 2, 2015
This year's Krunic, could be Kasatkina.

— pfeifferchild (@pfeifferchild) September 2, 2015


Kiki Mladenovic, who gets this unexpected package of danger next, had better watch her back.

...in the second Battle of Poles at this Open, one round after Magda Linette took out Ula Radwanska on Monday, #15 Aga Radwanksa got her sibling revenge with at 6-3/6-2 victory.

Meanwhile, Coco Vandeweghe will now have all the time in the world to do interviews. Just not on the court in the middle of a match, since she was run out of this Open on a rusty rail (wow, that thing is getting a lot of use!) by wild card Bethanie Mattek-Sands, losing 6-2/6-1 in sixty-eight minutes today.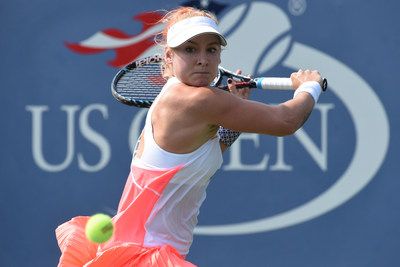 While Vandeweghe generally followed up a good point with an awful one all day, BMS was on her from the start, jumping to quick 3-0 leads in both sets and never showing any nerves or taking a step back in focus. Afterward, in a POST-match interview, newly-thirtysomething Mattek-Sands joked that "30 is the new 21" as she enjoyed the moment of reaching her first Open 3rd Round in her thirteenth appearance in the event.


When you're not sure if you're watching tennis or reality TV pic.twitter.com/vvpsUOiKZn

— WTA Reactions (@WTAreactions) August 31, 2015
When ESPN asks you for another mid-match interview pic.twitter.com/IBjAnQkZpx

— WTA Reactions (@WTAreactions) September 2, 2015


As for Vandeweghe, well, this was another ass-tastic result for the talkative American. So maybe now ESPN & Co. can step back on talking about how great Coco can be just because she hits hard, has a big mouth and likes to talk to the media with an edgy tone that makes then collectively forget for a moment that she's a tennis player and act as if she's a female version of Charles Barkley (only without the natural, easy humor that comes along with the former basketball star) combined with Rhonda Rousey (only, you know, without the similar record of success).

Virginia Wade said Vandeweghe didn't appear to be prepared for the match, and I couldn't help but think Coco had been up all night thinking about what she was going to say in front of a microphone rather than thinking about the opponent on the other side of the net.

Hmmm, maybe she just needed Pam Shriver to come out and calm her down. Wow, I bet that's the first time THAT phrase has EVER been uttered in the history of humankind. But I'm just guessin'.

...well, Serena Williams slipped right into "slam mode" today against Dutch qualifier Kiki Bertens. In other words, she started slowly, gave her opponent a chance to solidify a lead, but then put things together and crushed the 23-year old's dreams on Day 3.

With Williams' serve again being balky in the early going, Bertens got an early break for 2-1 in the 1st and held it until she served for the set at 5-4. She blinked and was broken. After Williams held in a nearly ten-minute game in which she double-faulted four times, Bertens held to force a tie-break, where she led 4-0. Then she blinked again. Serena won five straight points to take the lead, then won the set with a 7-5 TB win via a net cord shot that hit the sideline. Bertens raced to get her racket on the ball, but pushed it long, then threw her racket across the court.


Hitting the line! #Serena rallies from down 4-0 in the tiebreak to win 1st over #Bertens. #SWeep15 #usopen @MBUSA http://t.co/2371QSEJwO

— US Open Tennis (@usopen) September 2, 2015


Williams got the early break in the 2nd set for 2-1, then carried it out to a 7-6(5)/6-3 victory, running her career record in slam 2nd Rounds to 58-2. She committed ten DF on the day, and after the match skipped past the media session and instead hit the practice court and worked on her serve for thirty minutes, and had a full practice session with coach Patrick Mouratoglou.


World No.1 @SerenaWilliams records 50th win of 2015! Beats Bertens 7-6(5), 6-3 at #USOpen--> http://t.co/ushB2YYXj0 pic.twitter.com/gvQpj0CtEt

— WTA (@WTA) September 2, 2015


...meanwhile, with Monday's string of upsets having opened a gap in the draw, #25 Genie Bouchard came into Wednesday trying to salvage something from what has been a disaster of a "year after" season.

For a bit against Polona Hercog, she seemed to be cruising to a victory. She served for the match at 5-4 in the 2nd, but was broken at 15 and soon had to fight off a Hercog set point. Things went to a tie-break, and that's where the Slovenian woman took control of things, jumping out to a 6-1 lead and winning 7-2.

With a 1-8 record in three-set matches in '15, there was a real question whether or not Bouchard's confidence (which has sagged so often this year, sometimes because of lingering injury -- but that hasn't always been the excuse) would be high enough to get a better result. Bouchard rebounded from the lost set, but Hercog helped out, too, as she didn't respond well to the moment in the early going.

Bouchard took a 4-0 lead, but things ultimately tightened. Serving for the match, and to avoid the set getting back on serve, at 5-3, Bouchard upped her game and went on to win 6-3/6-7(2)/6-3, converting her second match point to advance to the 3rd Round and win her first consecutive matches since Indian Wells in March.

In the same section of the former AnaIvo/JJ Section as Bouchard, Dominika Cibulkova staged a successful comeback to take out qualifier Jessica Pegula. The American led 7-5/3-1, but then went 0/4 on BP opportunities in the remainder of the 2nd set. The Slovak broke Pegula in back-to-back service games to take a 4-2 lead in the 3rd, but the Bannerette didn't go out without a final fight. With Cibulkova serving for the match, Pegula had a BP to get back on serve. But, once again, Cibulkova saved it and won 5-7/7-5/6-3.

Bouchard and Cibulkova will next meet for a spot in the Round of 16, where the winner will face either Roberta Vinci or Mariana Duque.

Obviously, the Genie/Domi match is a huge opportunity waiting to be grabbed. By someone.

...women's and mixed doubles action is underway, and Gavrilova's luck didn't hold up there, either. The Russo-Aussie (w/ Alison Van Uytvanck) lost in the 1st Round, in a match-up of four players already out of the singles, to Casey Dellacqua/Yaroslava Shvedova. They lost the 3rd set at love.

Other winners included both the Chan and Kichenok sisters, Muguruza/CSN (def. Date-Krumm/Minella), Vania King (welcome back!) & Zheng Saisai and -- really, how GREAT is this? -- Jelena Jankovic and The Bracelet herself, Aleksandra Krunic! Y.E.S.



DISLIKE FROM DAY 3:

Oh! ESPN has finally gotten Hannah Storm into the mix in its Open coverage. That'll make things better.

(head hits desk)

She already got off to a flying start by pretty much making light of the whole Kyrgios/Wawrinka/Vekic/Kokkinakis issue at the start of last night's coverage... and then tried to cover her you-know-what by saying, "Not to make light of it."

ESPN.

Seriously, their coverage often feels like you're watching a small town local television news show. You'd think that if you paid through the nose to get the full coverage of an event that you'd try to put forth the best coverage you could. At this early stage of the tournament, I think this might be the worst slam coverage I've ever seen by any U.S. network... well, excluding NBC's we'll-embargo-everything-so-you-can't-watch-it-but-we-won't-show-it-for-another-five-or-six hours mess from a few years ago, I mean.



A MESSAGE ON DAY 3?:

The first "victim" of Serena at this Open:


Couldn't imagine what @usopen will be finished that way..??Will #GetBetter with a time..Very thankful for all support?? pic.twitter.com/HkIjbpETkP

— Vitalia Diatchenko (@VDiatchenko) September 2, 2015




LIKE FROM DAY 3:

When hearing the words are even MORE entertaining than just reading them...


When you've been hanging around with Nick Kyrgios too much https://t.co/L7je6fHUbI

— WTA Reactions (@WTAreactions) September 1, 2015




SHAKING HEAD FROM DAY 3:

the aftereffects of a nation weaned on ESPN tennis coverage


damn NY crowd clueless of the next gen. Konjuh vs Kasatkina basically empty to start. For me the most interesting match of the day.

— Pro Tennis Talk (@protennistalk) September 2, 2015




DISLIKE FROM DAY 3:

No wonder "some people" can't tell one player from another. It doesn't help when you have a match like Konjuh/Kasatkina in which both players wear the exact same outfits (right down to the day-glo yellow shoes). At least Konjuh had the visor.


Oh wow. LL Kasatkina, who replaced Sharapova in the draw, reaches R3 after beating Konjuh in 2. pic.twitter.com/JfDvLfbmEf

— José Morgado (@josemorgado) September 2, 2015




LIKE FROM DAY 3:

La Trufflette news!


A #dreamcommitment coming true ?? At @voguemagazine to present my #jewelry #NewYorkFashionWeek @MatyBijoutier ???? pic.twitter.com/1BsBnswAFE

— Marion bartoli (@bartoli_marion) September 2, 2015




LIKE FROM DAY 3:

Vika breaking new autograph grounds


Next level of autograph love it https://t.co/89t2T7vHHM

— victoria azarenka (@vika7) September 2, 2015
I'm gonna start this new trend virtual autographs. In case u not at the @usopen at the moment or I missed u today ???? pic.twitter.com/Rriit1wJTi

— victoria azarenka (@vika7) September 2, 2015




LIKE FROM DAY 3:

That NO tennis player other than Sharapova would post this photo.


And that's great!
...and, finally... a second Williams Sister will pop up on Ashe Stadium court tonight, as Venus leads off the night session against Irina Falconi, a 25-year old whose family moved to NYC when she was a toddler. Falconi had a celebrated run to the Open 3rd Round in 2011, a result which actually equals Venus' best result in the event over the last four years (in 2014).


?????????? https://t.co/5L3XvmElXw

— Irina Falconi (@IrinaFalconi) September 2, 2015


As was the case yesterday, I'm posting the recap a little early... but if something major happens a follow-up post would be likely.

Classic shots.

Caro and Jeter. So, essentially, Wozniacki and her boss.

She has to REALLY be cramping up right about now. Sigh.
Daria Gavrilova, who was meant to play Sharapova, looks in a spot of bother- and not just because she's in a 3rd set. pic.twitter.com/vekROdUyEq

— Live Tennis (@livetennis) August 31, 2015
Fear the Kasatkina.




**U.S. OPEN "ZOMBIE QUEEN" WINNERS**


2008 Jelena Jankovic, SRB
2009 Flavia Pennetta, ITA
2010 Samantha Stosur, AUS
2011 Flavia Pennetta, ITA
2012 Victoria Azarenka, BLR
2013 Daniela Hantuchova, SVK
2014 Mirjana Lucic-Baroni, CRO
2015 Daria Kasatkina, RUS


[2015]


AO: Maria Sharapova, RUS
RG: Elina Svitolina, UKR
WI: Serena Williams, USA
US: Daria Kasatkina, RUS



**RECENT BEST SLAM "LUCKY LOSER" RESULTS**


2006 US: Nicole Pratt, AUS (2nd)
2006 RG: Kirsten Flipkens, BEL (2nd)
2007 WI: Alize Cornet, FRA (2nd)
2008 US: Mariana Duque-Marino, COL (2nd)
2009 RG: Mariana Duque-Marino, COL (2nd)
2009 WI: Kristina Kucova, SVK (2nd)
2010 RG: Bethanie Mattek-Sands, USA (2nd)
2011 WI: Stephanie Dubois, CAN (2nd)
2012 RG: Sesil Karatantcheva, KAZ (2nd)
2013 US: Patricia Mayr-Achleitner, AUT (2nd)
2014 AO: Irina Falconi, USA (2nd)
2015 US: Daria Kasatkina, RUS (in 3rd Rd.)



**U.S. OPEN "CRASH & BURN" WINNERS**


2007 Maria Sharapova, RUS (3rd Rd.)
2008 Ana Ivanovic, SRB (2nd Rd.)
2009 Elena Dementieva, RUS (2nd Rd.)
2010 Victoria Azarenka, BLR (2nd Rd.)
2011 Petra Kvitova, CZE & Li Na, CHN (both 1st Rd.)
2012 Caroline Wozniacki, DEN (1st Rd.)
2013 Samantha Stosur, AUS (1st Rd.)
2014 Dominika Cibulkova, SVK (1st Rd.)
2015 Karolina Pliskova, CZE (1st Rd.)


[2015]


AO: #5 Ana Ivanovic, SRB (1st Rd.)
RG: #3 Simona Halep, ROU (2nd Rd.)
WI: #3 Simona Halep, ROU & #12 Genie Bouchard, CAN (1st Rd.)
US: #8 Karolina Pliskova, CZE (1st Rd.)



*BACKSPIN 2015 MONTHLY "SURPRISE" WINNERS*


JAN: Madison Brengle, USA
FEB: Cagla Buyukakcay, TUR
MAR: Lesia Tsurenko, UKR
1Q: Madison Brengle, USA
APR/MAY: Teliana Pereira, BRA
MAY/JUN: Virginie Razzano, FRA
RG: Alison Van Uytvanck, BEL
2Q Clay Court: Teliana Pereira, BRA
JUN: Johanna Konta, GBR
2Q Grass Court/WI: Johanna Konta, GBR
JUL/AUG: Andreea Mitu, ROU
AUG: Lesia Tsurenko, UKR


[2015 Weekly SURPRISE Wins]


3...Johanna Konta, GBR
3...Cristina Sanchez Quintanar, ESP
2...Denisa Allertova, CZE
2...Madison Brengle, USA
2...Duan Yingying, CHN
2...Tatjana Maria, GER
2...Andreea Mitu, ROU
2...Alexandra Panova, RUS
2...Victoria Rodriguez, MEX
2...Laura Siegemund, GER
2...Lesia Tsurenko, UKR








TOP QUALIFIER:

(WC) Jessica Pegula/USA




TOP EARLY-ROUND (1r-2r):

xx


TOP MIDDLE-ROUND (3r-QF):

xx


TOP LATE-ROUND (SF-F):

xx


TOP QUALIFYING MATCH:

Q3: Tereza Mrdeza/CRO d. #2 Yaroslava Shvedova/KAZ 5-7/7-6(8)/7-6(4) [3:12; saved 3 MP]




TOP EARLY-RD. MATCH (1r-2r):

Nominee: 1st Rd. - #18 Petkovic d. Garcia 3-6/6-4/7-5 (Garcia up 4-2, BP for 5-2 in 3rd)


TOP MIDDLE-RD. MATCH (3r-QF):

xx


TOP LATE-RD. MATCH (SF-F/Jr.):

xx


TOP ASHE NIGHT SESSION MATCH:

xx


=============================




FIRST VICTORY:

Mariana Duque/COL (def. Kenin/USA)




FIRST SEED OUT:

#7 Ana Ivanovic/SRB (lost 1st Rd. to Cibulkova/SVK)




UPSET QUEENS:

Nominees: USA, France, Czech Republic, Japan


REVELATION LADIES:

Nominees: Baltic nations, USA, Japan


NATION OF POOR SOULS:

Nominee: Serbia


CRASH & BURN:

#8 Karolina Pliskova/CZE (1st Rd. loss to Tatishvili/USA; :52; U.S. Open Series "winner")




ZOMBIE QUEEN:

(LL) Daria Kasatkina/RUS (lucky loser, into 3rd Round after wins over Gavrilova & Konjuh -- best LL result since 1997)




IT ("xx"):

xx


Ms.OPPORTUNITY:

xx


LAST QUALIFIER STANDING:

In 2nd Rd.: Bertens/NED(L), K.Bondarenko/UKR, Konta/GBR, Kontaveit/EST(W), Ostapenko/LAT, Pegula/USA(L), Rogers/USA, Tatishvili/USA(L)


LAST WILD CARD STANDING:

In 2nd Rd.: Dodin/FRA(L), Gibbs/USA, Mattek-Sands/USA(W)


LAST BANNERETTE STANDING:

In 2nd Rd.: Brengle(W), Davis, Falconi, Gibbs, Keys(W), Lepchenko, Mattek-Sands(W), Pegula(L), Rogers, Tatishvili(L), Vandeweghe(L), S.Williams(W), V.Williams


COMEBACK PLAYER:

Nominee: Duval (lost in qualifying), Cibulkova, K.Bondarenko, Mattek-Sands


KIMIKO DATE-KRUMM VETERAN CUP (KDK CUP):

xx


DOUBLES STAR:

xx


BROADWAY-BOUND:

xx


LADY OF THE EVENING:

xx


JUNIOR BREAKOUT:

xx





All for Day 3. More tomorrow.