US.4 - The Waiting is the Hardest Part
Success at the slam level for a young player has become an "Enter at Your Own Risk" proposition.
And I'm not talking about Alison, either.
The last few seasons, slam upstarts Sloane Stephens and Genie Bouchard have eventually been shown the darker side of the tennis scoreboard on more than a few occasions after their respective slam semifinal and final runs the last two seasons. Earlier this season, Madison Keys stepped into the spotlight with an Australian Open semifinal result.
She hasn't been heard from all that much since.
At Wimbledon, Garbine Muguruza had her own slam breakthrough with an impressive appearance in the Ladies final one year after she'd upset Serena Williams at Roland Garros. She lost that summer afternoon in London to Williams, though all seemed well and good.
Maybe this time, the new star would STAY high in the sky.


But, as those that came before her have learned, you enter such elevated status at your own risk. The Spaniard has won just one match since leaving SW19, and won her only summer hard court match just two days ago. On Thursday, she tried to make it back-to-back victories, only to go down in flames in the 2nd Round against British qualifier Johanna Konta in as head-scratching a performance as you'll ever see in the longest women's match in the history of the U.S. Open.


HISTORY: #Konta d. No. 9 #Muguruza, 7-6, 6-7, 6-2 in longest women's match since #usopen introduced tiebreak (1970). pic.twitter.com/epaaK8VlNi

— US Open Tennis (@usopen) September 3, 2015


One moment, Muguruza would hit a spectacular shot. On the next, she'd hit an awful one. An ace was often followed up by a double-fault, and vice versa. It was a display that reminded one that the Spaniard, while she's put up some amazing results the last two seasons since her return from season-ending ankle surgery in 2013, also often has trouble sustaining her brilliant over the course of a match. Her Kvitova-esque tendency to have her play dip as low as it often soars high continues to linger. Over the course of the last year and a half, big leads have often been squandered, and "won" matches lost, because of this troublingly wild inconsistency.

In the 1st set today, after saving six break points in the opening games, Muguruza was broken by Konta as the Brit took a 4-3 lead. Two games later, Muguruza saved two set points on her own serve, then broke Konta to even things at 5-5. Konta took the tie-break 7-4, but the Spaniard rebounded well in the 2nd. A break gave her a 5-4 lead and she served for the set, holding two set points. But she failed to convert, then double-faulted on BP as Konta took the game to put things at 5-5.

From that point forward, Muguruza's play sort of reminded you of someone locked in one of those booths where fans are turned on and swirling slips of paper money fly all over the place. At times, she'd get her hands on a bill or two and it'd be REALLY EXCITING, but then she'd start swinging wildly a second later and be literally grasping at air. It was crazy.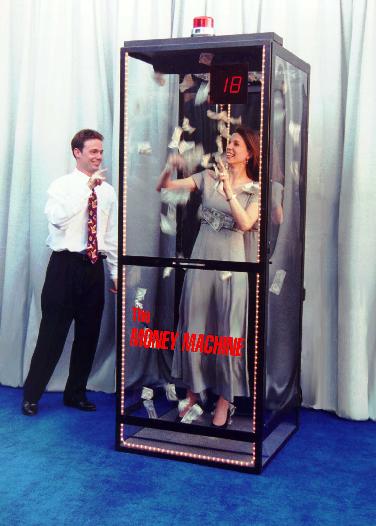 After teetering on the edge of defeat at 30/30 on serve down 5-6, Muguruza lifted her game to hold and force another tie-break. She won it 7-4 and it looked like she'd finish strongly. Umm, no.

Instead, in the 3rd, Muguruza's game went awry as Konta's held firm. The Brit went up a double break at 3-0, but Muguruza threatened to make things interesting. She held a break point a game later, but Konta held for 4-0. After saving four break points, the Spaniard held in the next game and held a break point again in game #6. But the Brit put down any final threat, holding there and then serving out the match two games later for a 7-6(4)/6-7(4)/6-2 win in a record 3:23 (breaking the 3:20 record set in the 1st Round by Madison Brengle/Zheng Saisai) to reach her first slam 3rd Round and continue an undefeated summer hard court season that has seen her win two big challenger titles in North America, as well as fifteen consecutive matches.


After making history, #Konta smiles for our Twitter mirror! Congrats! #usopen pic.twitter.com/V8bpPEZyFU

— US Open Tennis (@usopen) September 3, 2015


Meanwhile, Muguruza is 1-3 since Wimbledon, and has already fired the coach that helped her reach her career height just a few months ago. She had thirteen double-faults in this match, committed fifty-nine unforced errors and won just 35% of her 2nd serves. Spanish great (and Fed Cup Captain) Conchita Martinez was in NYC helping Muguruza out this week, but it didn't seem to help. So, once again, we're faced with a super-talented young player coming off a superior slam result who is feeling the pressure to succeed in the immediate aftermath of her rise to notoriety.

One's tempted to say we should just forget about Muguruza, let her work on things, and check back at this time next year to see how things are. But the 21-year old is ranked in the Top 10, has a wonderfully winning personality and the sort of big game (and, sometimes, feel for the big moment) that make it hard to imagine that she WON'T win a slam one day. And probably a few more, too.

THAT Garbi should -- and WILL -- be worth the wait. Oh, but is it frustrating.



=DAY 4 NOTES=
...don't look now, but Vika Azarenka is starting to get her match toughness back. Slowly, but surely.


Beating the heat: #Azarenka survives game performance from '09 semifinalist #Wickmayer to move on, 7-5, 6-4. @chase http://t.co/sE92UpDMXa

— US Open Tennis (@usopen) September 3, 2015


Against former Open semifinalist Yanina Wickmayer, #20 Azarenka was often tested, but she found her way through to a straight sets win that included quite a few brilliant shots that brought to mind her previous deep runs at this tournament. In the 1st set, the Belgian grabbed an early break and held it until late in the stanza. After Azarenka had held in a game in which she pulled off an amazing running forehand-down-the-line winner that elicited applause even from her opponent, and then a lunging crosscourt forehand winner to take the game, Wickmayer was broken to even things at 4-4. After the two exchanged breaks the next two games, Azarenka held at 15 and then got another break to take the set 7-5.

In the 2nd, Azarenka saved five BP to go up 2-1, then broke to go up 5-3. She failed to serve out the match, but rebounded without pause and broke Wickamyer a game later to win 7-5/6-4. There wasn't any of the anger and drama that has often come when Azarenka is struggling to find her game face. This time, she seemed confident that she "had this." And she did.


Dream chasing... #blessed pic.twitter.com/JGwX1QjcS3

— victoria azarenka (@vika7) September 3, 2015
?????? Nice Nike's @Vika7 Azarenka! pic.twitter.com/aVJmXM6v7l

— WTA (@WTA) September 3, 2015


It's a good thing she seems to be feeling like she's getting her New York groove, because she might to work even harder in her next match if she's going to survive to fight another round.

#11 Angelique Kerber took out Karin Knapp in straight sets to make a reality the 3rd Round match-up with Azarenka that looked more than a bit enticing before the start of play. It would seem to be a perfect night match, especially on the side of the draw where so many of the seeds have been taken out. I mean, we're talking about a former #1, two-time Open finalist who is working her way back up the rankings and is also one of the more visible players on tour in the U.S. (especially with those Citizen watch ads where she sounds like she's drugged up or something) vs. a former Open semifinalist, ex-Top 5 player who is the reigning Stanford champ and currently sits just outside the Top 10.

So I'm sure it'll be scheduled for the Grandstand at between 1-3 p.m. on Saturday, right in the middle of the opening weekend afternoon blitz of the college football season.

If it gets scheduled as the second match in the night session we might have our first late night experience on the work-in-progress-but-it-really-looks-cool Ashe Court.

I'm not holding my breath.

...elsewhere, #2 Simona Halep continued to cruise. After her opening round opponent didn't even make it through the match before retiring, today qualifier Kateryna Bondranko won just seven games in a 6-3/6-4 loss. The victory puts the Swarmette into the 3rd Round, the same station at which she was shocked a year ago by Mirjana Lucic-Baroni. She'll face Bannerette qualifier Shelby Rogers this time around.

#22 Samantha Stosur, one of only three former Open champions still in the draw, moved through to the middle weekend under the cover of afternoon lightness. After allowing just seven games to Timea Babos in the 1st Round, she took out Evgeniya Rodina 6-1/6-1 today to move into the 3rd Round, her best NYC result in three years, when she reached the QF a year after her sole slam title run in '11. Much of her work in that event was conducted away from the limelight and under the cover of darkness, winning outer court matches in the late afternoon/early evening overflow that stretched into the night and ended while the night session was being played on Ashe.

The lack of pressure suits her just fine.

Stosur won't be in the spotlight next time out, either, I wouldn't expect. She'll face #16 Sara Errani, who got involved in a crazy little momentum-is-fluid contest with qualifier Jelena Ostapenko today. The Latvian teen raced to a 6-0 1st set win, only to see Errani jump out to 4-0 in the 2nd. The double-break lead evaporated, but the Italian's experience paid off as she held on and took the set 6-4.

In truth, Errani didn't have much going for her today other than her heart and her legs, not necessarily in the order. But as she's done throughout her career, she found enough reserve of both to will herself to a victory. Errani only held serve twice in her first eleven service games, but then held in the final two to put away the 3rd set, winning 0-6/6-4/6-3 on her fifth MP in the final game.


Forza! #Errani withstands 53 winners from Latvian teen #Ostapenko to advance to R3, 0-6, 6-4, 6-3. #usopen pic.twitter.com/kbpRfghpfl

— US Open Tennis (@usopen) September 3, 2015


After netting a final forehand, Ostapenko threw her racket into the changeover area in frustration... and then looked like she might give a good kick to the camera as it stayed on her a little too long as she stewed in her chair a minute later, downing a bottle of water and then slamming the empty container on the ground. It took her a while before she finally collected her things to go.

It's easy to understand her anger at blowing this match. She out-pointed Errani 91-84 on the day, dominated her service games (winning 57% of return points) and her winners total dwarfed that of the Italian (53-11). But her unforced errors (51-24, including 7 DF) deficit kept Errani alive in the match, and then she found a way through it. Again. It's sort of the story of her career.

...while lucky loser Daria Kasatkina is still alive in this draw, New Haven lucky loser (she made the SF) Lesia Tsurenko is no longer. The Ukrainian served at 5-2 in the 1st set against Bannerette Varvara Lepchenko, holding three set points. Things went to a tie-break, where Lepchenko held a SP at 6-5, then Tsurenko had her fourth SP at 7-6. The American won the breaker 9-7, then had less trouble in the 2nd set in a 7-6(7)/6-2 victory the puts her in the U.S. Open 3rd Round for the third time in four years.

...meanwhile, the doubles draw is a bit of a mess. But that just means things could get REALLY interesting next week.

First, the defending champion duo of Makarova/Vesnina dropped out of the draw when Makarova decided not to play (hmmm, a danger sign -- are we going to lose another longtime pair -- or just a precaution after her injury-filled summer?), forcing Vesnina to team up with Genie Bouchard (that makeshirt pair won their match on Day 4). Then Mattek-Sands/Safarova pulled out due to the Czech's injury (which explains her listless 1st Round performance in singles, I guess).

#1-seeded Hingis/Mirza are still there, though, looking to win a second straight slam and stake their claim as the #1 doubles team of 2015. They won their opening match today over the former USC Trojan NCAA title-winning (2013) duo of Kaitlyn Christian & Sabrina Santamaria.

Other winning duos of note today included Babos/Mladenovic, Kops-Jones/Spears, Knapp/Vinci and Groenefeld/Vandweghe.

In Mixed, some great news! Daria Gavrilova and John Peers won their 1st Round match today. So the Eternal Sunshine hasn't yet been FULLY dimmed at this Open.

Bethanie Mattek-Sands, still alive for ANOTHER slam title in '15, won today with Sam Querrey, while late in the afternoon/early evening, Vicky Duval and Christian Harrison lost in their 2015 U.S. Open MX debut.




LIKE FROM DAY 4:

A different kind of history, and Serena.


Try to catch amazing Althea Gibson documentary @AltheaFilm tomorrow Fri Sept 4, 9p @PBSAmerMasters #altheacamefirst pic.twitter.com/SkGQfBuqDR

— Serena Williams (@serenawilliams) September 3, 2015




HONORING THE KASATKINA ON DAY 4:

The lucky loser/winner speaks to Courtney Nguyen.


MEANWHILE... FROM DAY 4:
MEMORIES ON DAY 4:
#TBT to Sept. 3, 2006. We think you'll remember this. @AndreAgassi #usopen https://t.co/sTHdIm8x3U

— US Open Tennis (@usopen) September 3, 2015


LIKE???? FROM DAY 4 NIGHT 3: Just because it was so, well...


No. 12 Bencic, 18, overcomes near-meltdown http://t.co/k43OMNXvsD

— Sportsfan#1 (@world_sports) September 3, 2015
Belinda Bencic showed her displeasure at some late line calls by throwing down her racket and yelling at the umpire. http://t.co/IMpMGINmmq

— Quinn (@quinnbjones) September 3, 2015
a frustrated and crying belinda bencic yesterday at the #USOpen was angry at the linesmen of her match. https://t.co/K5UthCK8io

— Tennis Served Fresh (@TSFtennis) September 3, 2015


But she calmed down, overcame and won after saving 3 MP. A reason to lift her above some of her contemporaries battling to lead the NextGen class?


COMEBACK COMPLETE: #Bencic saves three match points & rallies for a fiery 5-7, 7-6(3), 6-3 victory vs. Doi. #usopen pic.twitter.com/fkFAOrftCN

— US Open Tennis (@usopen) September 3, 2015
DINARA MOMENT ON DAY 4:



A FAREWELL ON DAY 4:

Lisa Raymond played her final match today, losing in doubles with Madison Keys.


Lisa Raymond, who is retiring, and Madison Keys lost their doubles match today. http://t.co/hnHTVSaPcE pic.twitter.com/2bmeqM26oK

— NYT Sports (@NYTSports) September 3, 2015


Twenty-six years ago, Raymond made her U.S. Open debut at age 16 after having made her way through singles qualifying. She lost in the 1st Round to Kathy Rinaldi. Steffi Graf defeated Martina Navratilova in the final that year, with Gabriela Sabatini (who'd win her first and only slam in New York a year later) and Zina Garrison (still a year away from her Wimbledon final run) reaching the semifinals. Pam Shriver and Mary Joe Fernandez lost 1st Round matches that year. Talk about a career that has spanned a few generations.

Raymond, 42, retires after reaching doubles #1 (for 137 weeks, fourth all-time), winning eleven slam titles (6 WD, 5 MX), 79 tour titles and reach 122 finals. She won an Olympic Bronze medal in Mixed Doubles in 2012. In singles, she reached #15 (1997) and reached twelve finals, winning four titles and twice reaching the QF at majors ('00 Wimb./'04 AO).

Raymond was the #1-ranked junior girl in the U.S. in 1990, and went on to play tennis at the University of Florida. She was the NCAA singles champion in 1992 and '93, leading the Gators to their first NCAA Team Championship in 1992. In 2003, she was inducted into the school's athletic Hall of Fame.

It won't likely be the last time Raymond has "HoF" next to her name, either.

MISTAKEN IDENTITY FROM DAY 4 NIGHT 3: At first glance, I thought that was Andy Roddick out there. And, yes, it was funny. In this case, Djokovic waved the "superfan" onto the court since he's known him for years, but doesn't this just encourage people to come out of the stands and onto the court?


WATCH: Novak Djokovic engages in a hilarious dance-off with a fan after a win at the US Open: http://t.co/JRhRebSvun pic.twitter.com/RFckkPAoNx

— Sky Sports Tennis (@SkySportsTennis) September 3, 2015
It's all Djokes for #Novak. He's working on his victory dance. #usopen pic.twitter.com/lQsrTzLiUb

— US Open Tennis (@usopen) September 3, 2015


...and, finally... some award news:

The "Upset Queens" honor, for the third straight Open, goes to her huge contingent of U.S. women. Among the victims they have claimed so far at this Open are U.S. Open Series "winner" Karolina Pliskova (def. by Tatishvili), Heather Watson (Davis), Alison Van Uytvanck (Pegula), Tsurenko (Lepchenko), Kurumi Nara (Rogers) and even one of their own, Sloane Stephens (Vandweghe). Overall, eight Americans are still alive in the Final 32.

The "Revelation Ladies," after getting close to the honor at a previous slam, are the Japanese women. Even with both Misaki Doi and Kurumi Nara now out of the draw, the two showed that Japan is finally stirring a bit once again, and KDK has nothing to do with it. In the 1st Round, Doi def. Daniela Hantuchova, while Nara took out Alize Cornet. Last night, Doi held three MP against Belinda Bencic in crazy three-set loss.

...The "Nation of Poor Souls" is, sadly, Serbia. Overall, the Serbs went 1-4, with Ana Ivanovic (First Seed Out), Jelena Jankovic and Aleksandra Krunic all going out in the 1st Round.

...some overall won/lost records of note:

20-15...United States
8-6...Germany
7-3...Italy (+Pennetta to finish)
7-7...Czech Rebublic (+Cetkovska to finish)
7-7...Russia
4-3...Ukraine
3-1...Estonia
3-2...Belarus
3-2...Slovak Republic (+Schmiedlova to finish)
3-3...France
3-4...Romania (+Niculescu to finish)
2-2...Great Britain
2-3...Japan
2-4...Australia
1-3...Croatia
1-3...Spain
1-4...Serbia






=EARLY-ROUND TOP PLAYERS - 1st/2nd Rounds (Days 1-4)=


1.

Simona Halep, ROU


...her first opponent retired, and she coasted in the 2nd Round. The bottom half of the draw is surely the place to be... so that Cincinnati final run that grabbed the #2 seed was BIG.


=============================


2.

Petra Kvitova, CZE


...Good Petra has arrived in New York. But will she check out and Bad Petra move in before the weekend is over?


=============================


3.

Samantha Stosur/AUS, Madison Keys/USA & Ekaterina Makarova/RUS


...each has dropped just nine total games and have done so with very minimal attention. Stosur won the Open four years ago, Keys is the latest "American hope," and Makarova was a semifinalist last year. Things won't be quite for much longer.


=============================


4.

Serena Williams, USA


...her serve was shaky vs. Bertens, but this has been par for the course for her at the '15 slams, and she's 23-0 in them and has won 30 straight slam matches since the start of the '14 Open.


=============================


5.

Victoria Azarenka/BLR & Angelique Kerber/GER


...they'll break the tie in the 3rd Round.


=============================


HM-

Caroline Wozniacki, DEN


...the '14 finalist, she was healthy and dominate in the 1st Round. She plays the late match on Ashe tonight.


=============================





@vika7 thanks!! pic.twitter.com/3A9I5TWfnt

— Pam Shriver (@PHShriver) September 3, 2015
That's ur son Pam? I mean batman shirt! Yessss ?? https://t.co/I01g1Xl5a0

— victoria azarenka (@vika7) September 3, 2015

Nothing today. Caro is busy tonight.
Under the lights tomorrow!! @usopen night session! Can't wait!

— Caroline Wozniacki (@CaroWozniacki) September 2, 2015

From early this year. Hmmm, maybe this moment is what CREATED the Eternal Sunshine?




**U.S. OPEN "EARLY-ROUND TOP PLAYER" WINNERS**


2002 (Week 1 POW) Serena Williams, USA (W)
2003 (Week 1 POW) Jennifer Capriati, USA
2004 (Week 1 POW) Serena Williams, USA
2005 (Week 1 POW) Maria Sharapova, RUS
2006 Maria Sharapova, RUS (W)
2007 Maria Sharapova, RUS
2008 Venus Williams, USA
2009 Serena Williams, USA
2010 Caroline Wozniacki, DEN
2011 Serena Williams, USA
2012 Samantha Stosur, AUS
2013 (co) Serena Williams/USA (W) & Victoria Azarenka/BLR
2014 Serena Williams, USA (W)
2015 Simona Halep, ROU


[2015]


AO: Genie Bouchard, CAN (to QF)
RG: Angelique Kerber, GER (to 3rd Rd.)
WI: Petra Kvitova, CZE (to 3rd Rd.)
US: Simona Halep, ROU



**U.S. OPEN "REVELATION LADIES" WINNERS**


2006 Russia
2007 Ukraine
2008 Slovak Republic
2009 Belarus
2010 North America
2011 United States
2012 France
2013 Italy
2014 United States
2015 Japan


[2015]


AO: France
RG: (new) Australians
WI: Switzerland
US: Japan



**U.S. OPEN "UPSET QUEENS" WINNERS**


2004 Russia
2005 United States
2006 France
2007 Russia
2008 China
2009 United States
2010 Taiwan
2011 Romania
2012 Romania
2013 United States
2014 United States
2015 United States


[2015]


AO: Germany
RG: Croatia
WI: United States
US: United States



*U.S. OPEN "NATIONS OF POOR SOULS"*


2011 CZE (2-5 1st Rd., Kvitova loses)
2012 GER (4 of 5 highest-ranked GER out in 1st Rd.)
2013 AUS (1-4, Stosur out 1r, Rogowska 0-6/0-6)
2014 FRA (1-5 1st Rd.; only win in FRA-vs-FRA)
2015 SRB (1-4; Ivanovic/Jankovic/Krunic 1st Rd.)


[2015]


AO: CHN (year after Li title, 1-5 in 1st Rd.)
RG: USA (4-13 in 1st Rd. - 4th best; had most players in draw)
WI: ITA (Pennetta "FSO" - ITA 4/6 Wimb. FSO; Schiavone loss, Knapp ret.)
US: SRB (1-4; Ivanovic/Jankovic/Krunic 1st Rd.)



**U.S. OPEN "LAST WILD CARD STANDING" WINNERS**


2007 Ahsha Rolle, USA (3rd Rd.)
2008 Severine Bremond, FRA (4th Rd.)
2009 Kim Clijsters, BEL (W)
2010 Beatrice Capra, USA & Virginie Razzano, FRA (3rd Rd.)
2011 Sloane Stephens, USA (3rd Rd.)
2012 Mallory Burdette/USA & Kristina Mladenovic/FRA (3rd Rd.)
2013 Alison Riske, USA (4th Rd.)
2014 Nicole Gibbs, USA (3rd Rd.)
2015 Bethanie Mattek-Sands, USA


[2015]


AO: Chang Kai-Chen/TPE, Oceane Dodin/FRA, Irina Falconi/USA (2nd Rd.)
RG: Virginie Razzano, FRA & Amandine Hesse, FRA (2nd Rd.)
WI: Jelena Ostapenko, LAT (2nd Rd.)
US: Bethanie Mattek-Sands, USA



*BACKSPIN 2015 MONTHLY "VETERAN" WINNERS*


JAN: Serena Williams, USA
FEB: Lucie Safarova, CZE
MAR: Serena Williams, USA
1Q: Serena Williams, USA
APR/MAY: Sara Errani, ITA
MAY/JUN: Samantha Stosur, AUS
RG: Lucie Safarova, CZE
2Q Clay Court: Lucie Safarova, CZE
JUN: Petra Cetkovska, CZE
2Q Grass Court/WI: Martina Hingis, SUI
JUL/AUG: Samantha Stosur, AUS
AUG: Jelena Jankovic, SRB


[2015 Weekly VETERAN Wins]


5...Sara Errani, ITA
5...Venus Williams, USA
4...Jelena Jankovic, SRB
4...Svetlana Kuznetsova, RUS
4...Flavia Pennetta, ITA
3...Lucie Hradecka, CZE
3...Hsieh Su-Wei, TPE
3...Andrea Petkovic, GER
3...Maria Sharapova, RUS
3...Barbora Strycova, CZE
3...Carla Suarez-Navarro, ESP
2...Lourdes Dominguez-Lino, ESP
2...Jiske Griffioen, NED (WC)
2...Daniela Hantuchova, SVK
2...Angelique Kerber, GER
2...Tsvetana Pironkova, BUL
2...Lucie Safarova, CZE
2...Francesca Schiavone, ITA
2...Roberta Vinci, ITA








TOP QUALIFIER:

(WC) Jessica Pegula/USA




TOP EARLY-ROUND (1r-2r):

#2 Simona Halep/ROU




TOP MIDDLE-ROUND (3r-QF):

xx


TOP LATE-ROUND (SF-F):

xx


TOP QUALIFYING MATCH:

Q3: Tereza Mrdeza/CRO d. #2 Yaroslava Shvedova/KAZ 5-7/7-6(8)/7-6(4) [3:12; saved 3 MP]




TOP EARLY-RD. MATCH (1r-2r):

2nd Rd. - #12 Belinda Bencic/SUI d. Misaki Doi/JPN 5-7/7-6(3)/6-3 (down 3 MP in 2nd; outburst/crying/no shake umpire's hand)




TOP MIDDLE-RD. MATCH (3r-QF):

xx


TOP LATE-RD. MATCH (SF-F/Jr.):

xx


TOP ASHE NIGHT SESSION MATCH:

xx


=============================




FIRST VICTORY:

Mariana Duque/COL (def. Kenin/USA)




FIRST SEED OUT:

#7 Ana Ivanovic/SRB (lost 1st Rd. to Cibulkova/SVK)




UPSET QUEENS:

United States




REVELATION LADIES:

Japan




NATION OF POOR SOULS:

Serbia (1-4; #7 Ivanovic, #21 Jankovic and '14 star Aleksandra Krunic out in 1st Rd.)




CRASH & BURN:

#8 Karolina Pliskova/CZE (1st Rd. loss to Tatishvili/USA; :52; U.S. Open Series "winner")




ZOMBIE QUEEN:

(LL) Daria Kasatkina/RUS (lucky loser, into 3rd Round after wins over Gavrilova & Konjuh -- best LL slam result since 1997)




IT ("xx"):

xx


Ms.OPPORTUNITY:

xx


LAST QUALIFIER STANDING:

In 3rd Rd.: Konta/GBR, Kontaveit/EST, Rogers/USA


LAST WILD CARD STANDING:

Bethanie Mattek-Sands/USA (in 3rd Rd.)




LAST BANNERETTE STANDING:

In 3rd Rd.: Brengle, Keys, Lepchenko, Mattek-Sands, Rogers, S.Williams, V.Williams


COMEBACK PLAYER:

Nominee: Azarenka, Duval (lost in qualifying, in Mixed), Cibulkova, Mattek-Sands, Bouchard


KIMIKO DATE-KRUMM VETERAN CUP (KDK CUP):

xx


DOUBLES STAR:

xx


BROADWAY-BOUND:

Nominee: Bencic


LADY OF THE EVENING:

Nominees: Kvitova, Bencic


JUNIOR BREAKOUT:

xx





All for Day 4. More tomorrow.