US 10.5 - Tightrope Walking on a U.S. Open Highwire
On a night when she came up against an opponent who understood that in order to defeat her she'd have to effectively walk a thin tightrope stretched across the surface of Arthur Ashe Stadium court, Serena Williams reminded everyone --
one more time
-- why she's a 22-time major champion.


To beat Williams, often it takes a perfectly executed game plan just to be in contention. THEN it takes an iron will to stay even in the sort of fatiguing -- physically and mentally -- groundstroke battles it'll take to come close to pressuring Serena into mistakes. And even THEN it usually takes a few instances of Williams failing to take advantage of numerous opportunities presented to her over the course of several key games to be able to just push things to three sets. THEN, and only then, is the possibility for victory even on the table when Serena is able to find something resembling good form. At that point, maybe, with a little additional good fortune, THEN you'll have something CLOSE to just under a 50% chance of winning. Possibly.

On Wednesday night at Flushing Meadwows, Simona Halep checked off nearly all those things on the list in her quarterfinal match-up with Williams. But it still wasn't enough. With her every mistake -- the few that there were -- magnified exponentially, the Romanian found her way into a match that easily could have gotten away from her very quickly. For a moment, it even appeared as if a ceiling-shattering victory might be within her grasp as she pushed Serena to three sets, with momentum seemingly on her side after emerging on top in a titanic 2nd set struggle.

And then -- poof! -- it was gone.

Once again on the doorstep of more history, this time in the form of an Open era record twenty-third slam crown and sole possession of the record for consecutive weeks at #1, Williams arrived at Ashe appropriately dressed for success in her black-and-pink "superhero" garb. And when she fired three aces in the opening game of the match, it was clear that she wasn't there to play around. With her fourth 2016 slam final two wins away, this was serious business indeed. After taking a 3-0 lead, it was legitimate to wonder whether Halep might be overwhelmed by the tsunami-like tide of the Williams game blasting at full power and volume.

But then the Romanian got a minor foothold with a hold for 3-1. And when Williams opened game #5 with a double-fault, Halep smelled a slight opening. A groundstroke driven deep into the backcourt elicited an error that produced two break point chances at 15/40. Williams had faced just one break point through the first four rounds of this Open, and when she fired a forehand wide on Halep's second BP she'd dropped serve for the first time.

But game #6 proved to be key to the opening set.

On serve at 2-3, Halep saw Williams' deep power shots produce a BP chance to immediately get back her advantage. But Halep saved it with a serve up the middle that Serena fired long. Williams then denied a game point with a volley winner, only to see the Romanian stave off a second BP by taking a rally in which she transformed good defense into an offensive opportunity that she put away with a forehand winner from the mid-court. But, on her second game point, Halep failed to put away a routine pass of Williams, hurrying her shot as Serena approached the net and firing it just under the tape. Her mistake would prove costly. Rather than knotting the set at 3-3, Halep was BP down two points later, and her double-fault handed the break back to Serena, who led 4-2. Two games later, serving to stay in the set, Halep fell behind 15/40. Williams, moving forward into the court yet again, punched a volley winner to take the set 6-2.

While the ultimate conclusion of the 1st was determined by one mid-set game, the 2nd came down to a pair of games that bookended the stanza. Again, both of them were Halep service games. Only this time the Romanian managed to hold on both occasions.

After Williams had held from 15/30 to open the set, Halep quickly fell behind love/40 in the very next game. Dropping serve felt as if it might prove fatal to her chances. Ten minutes later, after saving seven break points, the Romanian held on her second game point. Her survival proved to give her an injection of confidence. Suddenly, her shots were coming off her racket with more power. After being driven to the very back of the court by Williams' shots in the 1st, it was Halep who was keeping Serena at bay behind the baseline with the depth of her own groundstrokes. With Serena failing to move into the net as she had earlier, the hard-hitting rallies began to last longer, more often than not going in Halep's favor. One game after escaping with a hold for 1-1, Halep went up love/30 on Williams' serve. Serena saved a BP, firing back-to-back-to-back aces, but ultimately double-faulted twice, the second time on the Romanian's fourth BP of the game, as Halep took a 2-1 lead.

Halep's double-pumping-fists celebration provided still further evidence of her newly-starring role in the battle.

While Williams was utilizing her most lethal weapon, hitting big serves in order to hold serve without having to engage in the rallies that were now going Halep's way, Halep herself was hiding her own attackable second serve by getting in nearly all her first serves. She held for 4-2 and was playing as well as she possibly could, though it was apparent that she was operating with a razor thin margin of error in her attempts to keep one step ahead of Williams. After falling behind love/15 in game #8, she held firm and won four straight points to get within a game of the set at 5-3. Williams saved a BP/SP one game later, holding for 5-4. Then the two engaged in another wrestling match in game #10.

After saving seven BP in a ten-minute hold eight games earlier, Halep went thirteen more minutes here. As Williams increased her in-point aggression to something more resembling her 1st set tactics, she had five more BP chances. Again, Halep saved them all. Finally, on her fifth set point (fourth in game #10), Halep held to take the 2nd at 6-4 when a Williams backhand went long.


We're going three!@Simona_Halep forces the decider vs Serena 2-6, 6-4! #USOpen pic.twitter.com/ZPPrzZ1qge

— WTA (@WTA) September 8, 2016


The remarkable battle had taken 1:05 to complete, with twenty-three minutes of the set taken up by just two key Halep service games in which Williams went 0-for-12 on BP chances, while it took Halep seven total GP attempts to secure the holds. Halep's attempt at a "perfect game" in the 2nd, even with Serena nipping at her heels with sharp teeth all the way, proved successful, as she committed just four unforced errors in the set and seemed to now have the momentum in the match.

As the 3rd set began, with Williams' #1 ranking (and Angelique Kerber's possible ascendency) hanging in the balance, the magnitude of what Halep had just done began to sink in. Firing power groundstroke-for-groundstroke with Williams, she'd kept her at bay with the match on the line, giving herself a chance to prevail in a match that seemed all along to be one game from totally tipping in Serena's favor in what would have been a straight sets affair. All the work with coach Darren Cahill to keep her wits about her, not get down on herself and to never, ever give up the fight ("Impress me!") all came together in one brilliant set of athletic competition between the best player in the world and a player hoping to take her place beside her one day in the near future as a grand slam champion.

And then the 3rd set began... and Williams proved why she's STILL the best at age 34, nineteen days away from 35, and seventeen years after she won her very first major title on the same Ashe Stadium court.

After saving a BP in the opening game, Williams held with a volley winner, a sign that the forward aggression that largely went away in the 2nd set would surely be back in the deciding 3rd. After going up 40/15, then hitting back-to-back DF, Halep held for 1-1. But the DF's may have been the "canary in the coalmine" moment of this match, as they proved to be unimportant in what ultimately was a hold of serve but were a possible hint that Halep's laser-sharp concentration and give-away-nothing stance in the 2nd set might have cracked ever so slightly.

Two games later, Halep suddenly played her most "loose" game of the entire match, falling behind 15/40. After missing on a 1st serve, the Romanian was foreced to hit one of the second serves that she'd kept away from Williams during most of the 2nd set. Serena blasted a big return to get the break and go up 3-1. In a must-hold situation, Halep held two games later to close to 4-2, but by now it seemed like just a matter of time. Williams held at love to go up 5-2, then routinely served things out two games later to close out a hard-fought 6-2/4-6/6-3 victory that sends her into her thirty-third career slam semifinal (she's 28-4 so far). It's her eleventh career U.S. Open semi, her sixth straight there and the eighth in her last eight appearances in New York.


World No.1 @SerenaWilliams secures a spot in @USOpen Semifinals!

Defeats Halep 6-2, 4-6, 6-3! #USOpen pic.twitter.com/ItanyN5Vev

— WTA (@WTA) September 8, 2016
Serena d. Simona. Final stats:https://t.co/cwud4noBjP pic.twitter.com/iDalDL0Ge8

— WTA Insider (@WTA_insider) September 8, 2016


While Serena's latest slam and record-breaking quest continues tomorrow against Karolina Pliskova, Halep exits this Open knowing that her commendable summer run (17-2, with two singles titles, since Wimbledon) can indeed be viewed as a preview of things to come. She didn't go out in a flaming ball of fire like the one on the U.S. Open logo this time. Even in a losing effort, she can smile and feel good-to-great about ALL her efforts and what's to come of them. She's getting there. There's no reason not to remain "all-in" about her prospects.

As for Williams, this was simply another example of the sort of highwire act at which she's become such an expert at mastering over the years.

Now we sit back and see what she comes up with next.







LIKE ON NIGHT 10:

"(In unison) We don't need no stinkin' FFT. (in French)"


So happy to have qualified for the #WTAFinals in #Singapore for the 2nd year in a row and this time..together??????! pic.twitter.com/y2PELHO5p4

— Kristina Mladenovic (@KikiMladenovic) September 7, 2016




"YOU JUST KNOW..." ON NIGHT 10:

...that NO ONE would have believed that Venus would be #6 in the world, and Hingis the new doubles #1, NINETEEN YEARS after this photo. Neither were EVEN nineteen yet when they played in that final.


September 7, 1997??

16yr old @MHingis wins #USOpen defeating 17yr old Venus Williams in youngest Grand Slam Final! pic.twitter.com/t9597ODzgH

— WTA (@WTA) September 7, 2016




LIKE ON NIGHT 10:

Because she can.


When your name's on the building. ?????? @BillieJeanKing #usopen pic.twitter.com/grIjCIlnDV

— US Open Tennis (@usopen) September 7, 2016
"DON'T LET THE USTA SEE THIS, GENIE" ON NIGHT 10:
Always in last ?????? pic.twitter.com/FP0wHA8KFw

— Genie Bouchard (@geniebouchard) September 7, 2016




LIKE ON NIGHT 10:

Tomorrow, the women rule the night...


#USOpen Semifinals set! pic.twitter.com/HRoRRFEh5B

— WTA (@WTA) September 8, 2016


Smartly, they put Williams/Pliskova up first... since they know, under the right circumstances, Kerber/Wozniacki could be a LOOOONG one.








*2016 U.S. OPEN SEMIFINALISTS*




[by career slam SF]


33 - Serena Williams (28-4)
6 - Caroline Wozniacki (2-3)
5 - Angelique Kerber (2-2)
1 - Karolina Pliskova (0-0)


[by career US SF]


11 - Serena Williams (8-2)
5 - Caroline Wozniacki (2-2)
2 - Angelique Kerber (0-1)
1 - Karolina Pliskova (0-0)


[consecutive slam SF]


9 - Serena Williams
2 - Angelique Kerber


[consecutive US SF]


6 - Serena Williams (also in last 8 appearances)


[WTA most career slam SF - active]


33...SERENA WILLIAMS (27-4)
20...Venus WilliamsS (14-5)
20...Maria Sharapova (10-10)
7...Victoria Azarenka (4-3)
6...CAROLINE WOZNIACKI (2-3)
6...Jelena Jankovic (1-5)
5...Svetlana Kuznetsova (4-1)
5...Ana Ivanovic (3-2)
5...ANGELIQUE KERBER (2-2)
5...Petra Kvitova (2-3)
5...Samantha Stosur (2-3)
5...Aga Radwanska (1-4)


[WTA most slam SF since 2010]


16...SERENA WILLIAMS (14-1)
10...Maria Sharapova (6-4)
7...Victoria Azarenka (4-3)
6 - Li Na (4-2) - retired
5...Petra Kvitova (2-3)
5...ANGELIQUE KERBER (2-2)
5...CAROLINE WOZNIACKI (1-3)
5...Aga Radwanska (1-4)
4...Samantha Stosur (2-2)


[WTA Slam SF since 2010 - by nation - 28 slams]


20...USA (S.Williams)
17...RUS
8...CHN
8...CZE (Ka.Pliskova)
8...GER (Kerber)
8...ITA
7...BLR
5...BEL
5...DEN (Wozniacki)
5...POL
4...AUS
3...CAN
3...ROU
2...ESP
2...FRA
2...SRB
1...BUL,GBR,NED,SUI,SVK


[2016 Slam SF]


4...SERENA WILLIAMS (3-0)
3...ANGELIQUE KERBER (2-0)
1...W: Muguruza
1...L: Bertens,Konta,A.Radwanska,Stosur,Vesnina,V.Williams
1...x: KA.PLISKOVA,WOZNIACKI


[2016 First-Time Slam SF]


AO - Johanna Konta, GBR
RG - Kiki Bertens, NED
WI - Elena Vesnina, RUS
US - Karolina Pliskova, CZE


[2016 Slam SF - by nation]


5...USA (1/1/2/1)
3...GER (1/0/1/1)
1...AUS (0/1/0/0)
1...CZE (0/0/1/1)
1...DEN (0/0/0/1)
1...ESP (0/1/0/0)
1...GBR (1/0/0/0)
1...NED (0/1/0/0)
1...POL (1/0/0/0)
1...RUS (0/0/1/0)


[2016 WTA SF]


10...ANGELIQUE KERBER, GER (6-3)
6...SERENA WILLIAMS, USA (5-0)
6...Dominika Cibulkova, SVK (4-2)
6...KAROLINA PLISKOVA, CZE (3-2)
6...Aga Radwanska, POL (2-4)
5...Simona Halep, ROU (3-2)
5...Monica Puig, PUR (2-3)
4...Madison Keys, USA (3-1)
4...Kiki Bertens, NED (2-2)
4...Caroline Garcia, FRA (2-2)


[U.S.-2016 WTA SF]


6 - SERENA WILLIAMS (5-0)
4 - Madison Keys (3-1)
3 - Sloane Stephens (3-0)
3 - Alison Riske (2-1)
3 - Venus Williams (2-1)
2 - Irina Falconi (1-1)
2 - Vania King (1-1)
2 - CoCo Vandeweghe (1-1)
1 - Lauren Davis (1-0)
1 - Shelby Rogers (1-0)
1 - Madison Brengle (0-1)
1 - Louisa Chirico (0-1)
1 - Samantha Crawford (0-1)
1 - Christina McHale (0-1)
1 - Jessica Pegula (0-1)


[Czech Republic-2016 WTA SF]


6 - KAROLINA PLISKOVA (3-2)
3 - Petra Kvitova (0-3)
2 - Barbora Strycova (2-0)
1 - Lucie Safarova (1-0)
1 - Katerina Siniakova (1-0)


[Germany]


10 - ANGELIQUE KERBER (6-3)
3 - Laura Siegemund (2-1)
3 - Julia Goerges (1-2)
1 - Annika Beck (0-1)
1 - Anna-Lena Friedsam (0-1)
1 - Andrea Petkovic (0-1)


[Denmark]


2 - CAROLINE WOZNIACKI (0-1)


*Players w/ "Career SF Slam" - active; when completed*


Victoria Azarenka, BLR - 2013 RG (30th slam)
Maria Sharapova, RUS - 2007 RG (18th)
Serena Williams, USA - 2003 AO (18th)
Venus Williams, USA - 2001 AO (15th)



**U.S. OPEN TOP "MIDDLE-ROUND" PLAYER WINNERS**


2006 Justine Henin-Hardenne, BEL (RU)
2007 Justine Henin, BEL (W)
2008 Serena Williams, USA (W)
2009 Serena Williams, USA
2010 Caroline Wozniacki, DEN
2011 Samantha Stosur, AUS (W)
2012 Serena Williams, USA (W)
2013 Serena Williams, USA (W)
2014 Ekaterina Makarova, RUS
2015 Simona Halep, ROU
2016 Karolina Pliskova, CZE


[2016]


AO: Serena Williams, USA (RU)
RG: Serena Williams, USA (RU)
WI: Angelique Kerber, GER (RU)
US: Karolina Pliskova, CZE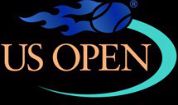 All for Night 10. More tomorrow.