US 11.5 - The Art of the Deal
Karolina Pliskova is the real deal.
So deal with it.
First Grand Slam Final!@KaPliskova shocks Serena Williams 6-2, 7-6(5)! #USOpen pic.twitter.com/477m38yH5H

— WTA (@WTA) September 9, 2016


In a semifinal match that was supposed to serve as a "simple stepping stone" leading to Serena Williams playing for career slam #23 on Saturday night in the U.S. Open final, reality once again intruded on a New York-based fairy tale starring the world #1.

Yes, Williams is indeed human. We've always known it, of course, but sometimes it's just almost TOO fun to pretend that she's really some otherwordly being incapable of anything but brilliance when the bright lights are fired up. "She'll find a way," we say. "If she wins this one game -- or this one POINT -- everything will be different," we think. Sometimes we're even right, as we saw twenty-fours earlier when Williams dispatched a game Simona Halep in three sets in the quarterfinal. Generally, the default position of any Williams match is that she'll win it. Until proven otherwise.

Pliskova, though, was having none of it.

The 24-year old Czech, who entered this Open (her eighteenth career slam main draw appearance) ranked #11 but having never advanced beyond the 3rd Round of a major, has been treading upon uncharted territory for most of the past week. Thursday night was no different. But while everyone was avoiding eye contact during her rise, largely because it had never featured a slam component, Pliskova has nonetheless been steadily building her arsenal over the last couple of years. Finals have come easy, as well as quite a few tour titles. She's passed her Fed Cup leadership skills test on numerous occasions, too. But it's been the little things -- moderating her too-heavy schedule, working to improve her court movement and make it less of an attackable liability -- that have proven to be key aspects of her current summer run on North American hard courts.

In Cincinnati, she knocked off #3 Garbine Muguruza and #2 Angelique Kerber en route to the biggest title of her career. In Flushing Meadows, she busted through the 3rd Round wall, took out #6-seeded Venus Williams while saving a match point in the Round of 16, and then didn't blink (no, not literally... but SOME might wonder) while continuing to move forward. With her calm, mostly-stoic on-court nature helping to pave her way by not letting her emotions overtake her expanding opportunities through the first ten days of this Open, Pliskova arrived on Ashe Stadium for her semifinal coming out party vs. Serena having yet to show any fraying nerves or betray a hint of overwhelming pressure holding her back. As the Czech noted while facing down Venus and a partisan crowd a few days ago, she knew she at least had her tour-leading ace-producing serve on her side. As most others have doubted her ability to continue to survive at this slam, HER confidence has never wavered. And that's the most important thing.

Against Serena, Pliskova knew that she couldn't afford to drop serve. Her biggest weapon had to remain as such. As did her hard groundstrokes, as keeping Williams as far back in the court as possible was key, with the flat nature of her shots hopefully causing the ball to reach Serena quickly and make her rush her own response, producing as many rally-winning errors as possible.

Quickly, and maybe even a little surprisingly, Pliskova's game plan began to prove fruitful.

Stepping in to attack a Williams second serve, Pliskova got to 30/30 in game #3. On her first break point of the match, Pliskova saw Serena fire a shot long to give her a break lead at 2-1. Stringing together seven straight points (while also getting in her first nine first serves), the Czech went up 40/love a game later and solidified her break advantage. Not losing her concentration while seeing her 30/love lead on serve in game #6 slip to 30/30, then double-faulting on game point, Pliskova kept ahead of Williams with a hold for 4-2. Having established herself in the match, the Czech began to pressure Williams still more. While Pliskova's game was steady, clean and accurate, Serena's was unremittingly sluggish. A series of errors led to Williams being broken at love in game #7, as Pliskova suddenly found herself serving for the 1st set. Bending down to a knee (who says she can't get low?), the Czech fired a backhand winner to reach SP at 40/15. Williams' long return error handed Pliskova the 1st after just twenty-six minutes. She'd won eleven of twelve points to end the 6-2 set, and was showing no signs of going away.

While Williams would manage to put together a few moments of brilliance in the 2nd, the look on her face showed that the focus and confidence that was present (and necessary) in her win over Halep wasn't a given on every point tonight. She managed to settle in on serve, but Pliskova's level of play never dipped long enough to risk losing her composure and, in turn, her momentum in the match. She fell behind 15/30 in game #4, double-faulted on GP and encountered some issues with her service toss, but she served her way out of trouble to hold for 2-2. A game later, with Williams playing an extremely low energy game, Pliskova reached BP, winning a long rally to break for 3-2. The Czech fell behind love/40 in game #6 and was broken back. But in what was likely her toughest spot in the match, Pliskova was thrown a "life preserver" by Williams herself.

Pliskova have the most aces on tour, while Serena still has the biggest serve in the women's game. But it was Williams who opened game #7 with back-to-back double-faults. With her confidence unwavering, Pliskova's DEFENSE kept alive a rally that resulted in a Williams error to reach BP. Serena held, shouting "come on!" in typical style. But the biggest aspect of the game was that Pliskova, though she'd suffered a setback only a few moments earlier, was already showing signs of righting herself. Serving to stay in the set at 5-6, Pliskova fired an ace to send things to a tie-break.

The Czech went up a mini-break at 1-0 and soon led 3-0 after a wild Williams return. After winning four straight points -- the final coming on a defensive lob that she followed up with a winner at the net -- Williams, even while visibly bothered by a leg injury over the final few games of the set, seemed prepared to get back into the match. But then she double-faulted. She regained the lead at 5-4 with a backhand winner down the line, but back-to-back errors (the second after Pliskova had managed to retrieve a huge Williams return to keep the point alive) presented the Czech with her first MP. Down 5-6, Williams double-faulted to end the 6-2/7-6(5) match.

And, with that, Pliskova was a grand slam finalist... and Williams was no longer the #1-ranked player in the world, after a 186-week run in the top spot.




"I can't believe it," Pliskova initially remarked to Pam Shriver in her on-court interview. But then she immediately added, "No, actually, I can believe it." She noted she always believed that she could accomplish such results if she worked hard enough at it. Bravo! The only thing more impressive than her quick-thinking comments in the biggest moment of her career might have been the 84% winning percentage on first serves that helped her get there.

Soon after, Williams admitted to playing with an injured knee that she hurt in either the 2nd or 3rd Round of the tournament, saying that it distracted her throughout the match.


"I was having some serious left knee problems, but I wasn't tired."
Serena discusses injury following SF loss.https://t.co/oivERD5F0o

— ESPNTennis (@ESPNTennis) September 9, 2016


But that in no way diminishes Pliskova's veteran-savvy performance in her first-ever appearance on such a stage. And NOW it's her who's making history. The first Czech in the Open final in twenty-three years, she's just the fourth player to defeat both Williams Sisters in the same slam event. The others? Women named Hingis, Henin and Clijsters.

In doing so, after having defeated Angelique Kerber in Cincinnati to preserve Williams' #1 ranking, Pliskova's win over Serena thus hands the #1 ranking to the German come Monday. Just like she said might happen.


Karolina Pliskova taketh and Karolina Pliskova giveth. https://t.co/riuA8sE0fj

— Jeff Donaldson (@jddtennis) September 9, 2016
The look on Kerber's face when Pliskova said on the world number 1 attempt: "Maybe next time" https://t.co/ycMkBSQez1

— Jamie (@TheGrandSlams) August 22, 2016


So, she's ALSO a Czech of her word.

Sheesh. Is there anything New Pliskova CAN'T do?




=NIGHT 11 NOTES=
....thanks to Pliskova's win, before she even stepped onto the court Angelique Kerber already knew she was set to become the twenty-second woman to reach the WTA's #1 singles ranking, as well as the oldest (reaching her stride at 28, in just another example of how the new template for career longevity has forever changed the sport) to make her debut in the top spot.


.@AngeliqueKerber becomes the 22nd player in #WTA history to reach World No.1! pic.twitter.com/yHxwCKFPiq

— WTA (@WTA) September 9, 2016
Say hello to the new world No.1!@AngeliqueKerber #USOpen pic.twitter.com/qZDMagYb3Q

— ESPNTennis (@ESPNTennis) September 9, 2016


Oh, yeah. And then she has to go out and play a semifinal against Caroline Wozniacki. After failing to secure the #1 ranking from Williams in Cincinnati when she lost to Pliskova in the final, Kerber had no such pressure weighing on her against the Dane. Perhaps emboldened by her new standing, she hit the court running at full speed. She broke Wozniacki in the first game of the match and eventually led 4-0. The Dane worked her way into position to make things more respectable, but Kerber was never in danger of dropping this match. She won it 6-4/6-3 to fairly short order, advancing to her third major final of the season, looking to become a MULTIPLE slam winner and pad her lead at the top of the rankings just a little bit more .


.@AngeliqueKerber makes third Grand Slam Final of 2016!

Tops Wozniacki 6-4, 6-3! #USOpen pic.twitter.com/zpOFQKeX91

— WTA (@WTA) September 9, 2016
New No.1 @AngeliqueKerber defeats #Wozniacki in straight-sets, 6-4, 6-3 to get to her first #usopen final. @MBUSA https://t.co/PqEKcFgzqX

— US Open Tennis (@usopen) September 9, 2016


...of course, this night couldn't be allowed to pass without at least a passing acknowledgement of the s***-show that was the ESPN commentary during the match. After the unfortunate ass-hattery shown during Pliskova's QF win over Ana Konjuh, when the Czech's every achievement was in some way disavowed, disarmed or explained as some sort of "fluke" in the tour's stats by the likes of (mostly) Chris Evert and (to a lesser degree) Pam Shriver, while her chances of advancing beyond the semis were treated as an afterthought, things didn't get any better tonight. Even as Hannah Storm continued to attempt to sell the if-we-say-it-enough-times-some-people-will-be-stupid-enough-to-believe-it (hey, it works in the U.S. presidential election, apparently) tall tale that Roberta Vinci's upset of Williams in last year's Open semis was "the greatest upset in sports ever in the history of humankind and, probably, though we can't be positive, even since the age of the dinosaurs," which SHOULD have been enough (along with the fact that Serena has ALSO lost other times in slams) to prevent such an easy dismissal of a weapons-ready player suddenly performing at a level higher than she even has before.

But this is ESPN we're talking about. Simple research, basic knowledge of players' accomplishments, rankings, overall seasons (Evert said last week that Caroline Garcia, having her career-best season in '16, "hasn't had a very good year") and the like is something that the network's tennis commentators are forbidden from having at the ready, or as general knowledge in their memory banks when, you know, they're actually "preparing" to cover a grand slam event. Or so it would seem. Really, the only preparation they seem to engage in is learning the grounds map of the tennis center so that they know how to get to the courts featuring all the matches that ESPN doesn't even bother to air.

Still, Evert, Shriver and Chris Fowler nearly outdid themselves during the Williams/Pliskova match.

While it was impossible for them not to acknowledge Pliskova's great serving skills at times, that the match included Fowler (there wasn't a college football game to call, so he came back to the part-time lark) saying that Pliskova was "anonymous" to fans because of her lack of second week slam results prior to this Open (because tennis fans only pay attention eight weeks of the season, I guess), well, you know that the "ESPNization" of the situation was in high gear on this night. And nothing was going to change the predetermined, Serena-centric storyline. Not even what was happening on the court.

As the match wore on, and Pliskova's game level rose and/or remained steady while that of Williams was scratchy and sloppy throughout, the tip-ins of recognition for what the Czech was doing were few and far between. Mostly the airwaves were filled with the hopes and dreams of the commentators as they spoke with disappointing tones of regret in their voices as Serena fell behind, while also seemingly holding hands in a circle while saying, "THIS is the point that will get her going" any time Williams fired even a single winner or ace. When it didn't happen, well, then, the NEXT point would "be the one." While Pliskova remained calm in the face of her biggest career moment (something which none of the talking heads thought was remotely likely pre-game), the talk was of Serena having to play matches on back-to-back days (even Williams scoffed at that notion after the match, noting that it's a fact of life on the WTA tour to do such a thing), how the humidity was surely making things more difficult for her or how her not having a towel handy to wipe the sweat from her arm was the thing that might be holding her back. If there'd been a way to blame Hillary Clinton for what was happening rather than commend Pliskova, I'm sure they'd found a way to do that, too.

Finally, in the closing games, they FINALLY found something to hang their hat on: Serena's leg injury (which actually WAS a thing, unlike attempts #1-56). Of course, then THAT was the only aspect of the match that was mentioned on pretty much every point down the stretch until, you know, Pliskova actually won the match.

I know I came into this one pretty much neutral when it came to which player I'd prefer to see win, thinking that it'd be interesting enough just to see how Serena handled an opponent with a serve even close to as big as her own, and how New Pliskova would hold up in yet another she's-never-walked-this-path-before moment this summer. But it was hard not to slip over to the Pliskova camp, even if "unofficially," just because of the overtly lopsided commentary and disrespect being shown Pliskova both before, during and after the match.

Then, during the Kerber/Wozniacki match, Cliff Drysdale mentioned the earlier result and called the Czech "Angie Pliskova." Twitter discussion was poppin' about the appalling coverage of the first match, and when Drysdale came back about five or ten minutes later and acknowledged that he'd called Pliskova by the wrong name it made me wonder if, finally, SOMEONE at ESPN had finally turned away from NBC's coverage of the NFL season opener and actually listened to the dreck being paraded as professional sports commentary on the network for the previous two hours. Or maybe that's just me being optimistic.

Meanwhile, you know things are bad when even current players are calling out the network's coverage. Early in the event, it happened with some of John McEnroe's on-air comments. Canadian player Gabriela Dabrowski tweeted her displeasure at one point last week when the commentators were blatantly ignoring a women's match to talk about Rafa Nadal, and she served as a voice of viewer frustration tonight, as well.


Once again commentators making excuses for Serena. Have a lil respect for an opponent hitting super clean and early + serving bombs...

— Gaby Dabrowski (@GabyDabrowski) September 9, 2016
I think I'm just gonna use the mute button from now on ????

— Gaby Dabrowski (@GabyDabrowski) September 9, 2016


But, of course, as it often the case, her honest and correct assessment of poor television commentary and compliment regarding Pliskova's play was mostly met with a chorus of Williams "fans" calling her a "hater," when she wasn't just openly insulted, that is. Pay no mind to the fact that she wasn't even making a comment about Serena, just the ESPN commentary. But why let facts get in the way.

We have an ongoing problem with such things in this country at the moment, it appears.

As bad as ESPN's coverage has been in the past at times, when it was mostly just an ongoing annoyance, it has TRULY been an embarrassment during this particular slam. The profound lack of professionalism of some of the Den of Thieves when it comes to even a basic working knowledge of the tours they are supposedly covering and the players that make it up has often proven to be astounding.

If ESPN cared (yeah, right), a total housecleaning of the on-air talent wouldn't be a bad idea. All right, they could keep Pammy (hardly perfect, but the only one of the lot with a backbone and/or the confidence to admit when's she been wrong about something), Chris McKendry (who brought nice enthusiasm when she first arrived, and hasn't been TOTALLY corrupted... yet), newcomer Jason Goodall, Darren Cahill (even with that nasty conflict of interest thing, he knows his stuff) and one (but not both) of either MJF or Drysdale. The rest can just be set on the curb for the garbage collectors to pick up after the weekend.

Of course, none of that will ever happen. But one can dream.




LIKE ON NIGHT 11:

Haha! Right on!


Karolina Pliskova will always be Natasha Henstridge in Species.

— Courtney Nguyen (@FortyDeuceTwits) September 9, 2016



"I'M JUST SAYIN'..." ON NIGHT 11:

...but I think I know the perfect job for Caro if she does retire.


Asked how Kerber has improved this year, Wozniacki said she didn't watch tennis while she was injured, hadn't seen Kerber. Seeing it now.

— WTA Insider (@WTA_insider) September 9, 2016


I mean, isn't that the "perfect" response of someone looking to be a tennis "expert" on ESPN?



LIKE ON NIGHT 11:

Thought they might have mentioned that it was flown for '93 finalist Helena Sukova.


For the 1st time since 1993, the ???? flag will fly in a #usopen women's final.@KaPliskova stuns Serena, 6-2, 7-6! pic.twitter.com/lYGBvWiaOx

— US Open Tennis (@usopen) September 9, 2016




"Obviously..." ON NIGHT 11:

...Laura is a unicorn, because NBC Sports said before the Olympics that "her kind" doesn't actually exist.


Watching @Panthers and @usopen at the same time has me like this. pic.twitter.com/ny53VOahtk

— Laura Robson (@laurarobson5) September 9, 2016




LIKE ON NIGHT 11:

Meanwhile, it's not "Exquisite in the City" (circa 2006), but at least she's in town.







*DEFEATED VENUS & SERENA IN SAME EVENT*


1998 Arantxa Sanchez Vicario (Sydney) - won title
1999 Steffi Graf (Sydney)
2001 Martina Hingis (Australian Open)
2002 Kim Clijsters (WTA Chsp.) - won title
2004 Lindsay Davenport (Los Angeles) - won title
2007 Justine Henin (U.S. Open) - won title
2009 Kim Clijsters (U.S. Open) - won title
2010 Jelena Jankovic (Rome)
2016 Karolina Pliskova (U.S. Open) - ?



*DEFEATED BOTH VENUS & SERENA IN SLAM, NEVER RANKED #1*


Ekaterina Makarova = Serena (2012 AO), Venus (2014 AO)
Sloane Stephens = Serena (2013 AO), Venus (2015 RG)
Karolina Pliskova = Serena (2016 US), Venus (2016 US)



*CAREER SLAM FINALS - ACTIVE*


28...Serena Williams (22-6)
14...Venus Williams (7-7)
10..Maria Sharapova (5-5)
4...Svetlana Kuznetsova (2-2)
4...Victoria Azarenka (2-2)
3...ANGELIQUE KERBER (1-1)
3...Ana Ivanovic (1-2)
2...Petra Kvitova (2-0)
2...Garbine Muguruza (1-1)
2...Francesca Schiavone (1-1)
2...Samantha Stosur (1-1)
2...Caroline Wozniacki (0-2)
2...Vera Zvonareva (0-2)
--
NOTE: Hingis (5-7)



*U.S. OPEN FINALS - ACTIVE*


8...Serena Williams (6-2)
4...Venus Williams (2-2)
2...Victoria Azarenka (0-2)
2...Svetlana Kuznetsova (1-1)
2...Caroline Wozniacki (0-2)
1...Maria Sharapova (1-0)
1...Samantha Stosur (1-0)
1...ANGELIQUE KERBER (0-0)
1...KAROLINA PLISKOVA (0-0)
1...Jelena Jankovic (0-1)
1...Roberta Vinci (0-1)
1...Vera Zvonareva (0-1)



*ACTIVE SINGLES PLAYERS - FIRST SLAM FINAL*


1997 U.S. Open - Venus Williams
1999 U.S. Open - Serena Williams (W)
2004 Wimbledon - Maria Sharapova (W)
2004 U.S. Open - Svetlana Kuznetsova (W)
2007 Roland Garros - Ana Ivanovic
2008 U.S. Open - Jelena Jankovic
2009 U.S. Open - Caroline Wozniacki
2010 Roland Garros - Francesca Schiavone (W)
2010 Roland Garros - Samantha Stosur
2010 Wimbledon - Vera Zvonareva
2011 Wimbledon - Petra Kvitova (W)
2012 Australian Open - Victoria Azarenka (W)
2012 Roland Garros - Sara Errani
2012 Wimbledon - Agnieszka Radwanska
2013 Wimbledon - Sabine Lisicki
2014 Australian Open - Dominika Cibulkova
2014 Roland Garros - Simona Halep
2014 Wimbledon - Genie Bouchard
2015 Roland Garros - Lucie Safarova
2015 Wimbledon - Garbine Muguruza
2015 U.S. Open - Roberta Vinci
2016 Australian Open - Angelique Kerber (W)
2016 U.S. Open - KAROLINA PLISKOVA
--
ALSO: Hingis (1997)-W



*REACHED FIRST CAREER SLAM FINAL AT U.S. OPEN - active*


1997 Venus Williams, USA
1999 Serena Williams, USA (W)
2004 Svetlana Kuznetsova, RUS (W)
2008 Jelena Jankovic, SRB
2009 Caroline Wozniacki, DEN
2015 Roberta Vinci, ITA
2016 Karolina Pliskova, CZE



**2016 WTA FINALS**


7 - ANGELIQUE KERBER, GER (2-4)
5 - Serena Williams, USA (2-3)
4 - KAROLINA PLISKOVA, CZE (2-1)
4 - Dominika Cibulkova, SVK (2-2)
3 - Simona Halep, ROU (3-0)
3 - Victoria Azarenka, BLR (3-0)
3 - Sloane Stephens, USA (3-0)
3 - Madison Keys, USA (1-2)


[2014-16]


17 - Serena Williams (14-3)
16 - ANGELIQUE KERBER (6-9)
15 - KAROLINA PLISKOVA (5-9)
13 - Simona Halep (8-5)
9 - Venus Williams (5-4)



**2016 CONSECUTIVE WTA FINALS**


3 - MAY-JUL - Serena Williams (2-1)
3 - AUG-SEP - ANGELIQUE KERBER (0-2)
2 - JAN-MAR - Serena Williams (0-2)
2 - MAR-APR - Victoria Azarenka (-0)
2 - JUL - Simona Halep (2-0)
2 - AUG-SEP - KAROLINA PLISKOVA (1-0)



**MOST WTA FINALS MATCH-UPS - since 2012**


8...S.Williams/Azarenka (SW 5-3)
6...S.Williams/Sharapova (SW 6-0)
4...Azarenka/Sharapova (VA 3-1)
4...KERBER/KA.PLISKOVA (AK 2-1)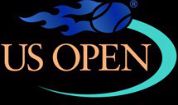 All for Night 11. More tomorrow.