Wk.8- Svitolina Land
Quite simply, Elina Svitolina was due.


In Dubai, right on schedule, the WTA's resident inveterate "To Do" list keeper managed to check off a handful of the necessary prerequisites required for her trek up the tour ladder to continue unabated into the foreseeable future.

This weekend, in one fell swoop, the Ukrainian's successful title quest eliminated at least one of the few lingering questions remaining in her professional ascent (winning a big Premier event), as well as making some history (becoming the first from her country to crack the Top 10) and setting a few personal high marks (her first two-title season, accomplished through just eight weeks of the year's calendar, and extending her career-best match winning streak to twelve, the longest on tour so far in '17).

Perhaps the biggest news here is that one week after Karolina Pliskova gilded her rising star with a title in Doha, giving the Czech the best record on tour this season and making her the first player to grab multiple titles, Svitolina tied her atop the latter list, and moved past her on the former. After five wins in International events, one each season starting in 2013, Svitolina broke through the big title barrier with her first Premier 5 crown, after having reached her biggest finals in the back-half of '16 in New Haven (Premier) and at the Elite Trophy season-ending event in Zhuhai.


.@ElinaSvitolina becomes first ???? to reach the Top 10 in #WTA history! pic.twitter.com/gxeYMDvdMz

— WTA (@WTA) February 25, 2017


The Ukrainian's week included her third straight win over Angelique Kerber since she rose to #1 after last year's U.S. Open. While her first two victories against the German came while she was ranked #1 (one in '16, and another in Week 1 of '17), her win in Dubai came with Kerber ranked #2, but with her being just two match wins away from surpassing Serena Williams to once again top the rankings. Instead, an impressive straight sets win in the final over Caroline Wozniacki secured Svitolina's berth in the Top 10 on Monday, and will soon send her (after a stop off in Kuala Lumpur) to the U.S. for the spring hard court season, then off for the clay court circuit where she'll eventually seek to mark off yet another major accomplishment from her "To Do" list: a deep slam run. Svitolina's best result at a major to date came at Roland Garros in 2015 (a QF), and the former girls #1 reigned as the junior champion in Paris in 2010. While she's proven capable of big hard court results since her upset of a #1-ranked Serena Williams at the Olympics last summer, the 22-year old is still probably more likely to put up her best slam result this season on the clay than at the other two remaining majors this season.

Of course, as she's gradually worked over the years to get to this point (remember, like clockwork, she's raised her season-ending ranking for six straight years, and surely looks poised to make it seven in nine months time), even in victory Svitolina still has room to improve, and likely will have to in order to allow her upward mobility to continue without a hitch. While she dropped just one set all week in Dubai, she had some trouble with her second serve (though she luckily didn't play the sort of true power player who could and would rightfully attack it with vigor) and struggled on more than one occasion to close out sets and matches, nearly getting into trouble against Kerber in the semis when she seemed to pull back in the closing games while the German was somewhat slowed by a knee injury and came very close to being forced to a 3rd set despite serving for the match and coming within two points of the win on more than one instance. On the bright side, after initially wavering, Svitolina showed great resilience and battled her way out of potential trouble, ultimately closing the event with an emphatic backhand down the line on Championship Point to finally defeat Wozniacki for career title #6.


What a backhand winner from @ElinaSvitolina to win biggest career title! ?? #DDFTennis pic.twitter.com/TqMokQPRbZ

— WTA (@WTA) February 25, 2017


Already with designs on a career year within her sight, even while some thirty-six weeks remain to be played in '17, Svitolina has lost just one more set (3) over the stretch than she's won singles titles. Her overall seventeen wins (w/ just two losses) are now setting the pace for the entire WTA field as we stand on the cusp of spring, and just a few weeks ago she led Ukraine to within a win in April over Germany (so she could face new "good friend" Kerber yet again) from competing in the Fed Cup World Group opening round next February.

As has been her style throughout these early years of her career, Svitolina has gone about things in a rather understated way, often operating just under the radar and garnering little real attention for her consistently increasing success. So far, as the volume regarding her accomplishments has been gradually (but still rather modestly) turned up over the past six months, her results, improvements in her game and mental approach have (so far) kept pace, and often surged out ahead.

With her confidence and winner's attitude becoming a given within the lines, it might not be too long now before things start to get louder where Svitolina is concerned. Very much so. Her rise, in comparison to and in contention against that of Pliskova's, could end up being the story of the season.

"The Pliskova Way" vs. "Svitolina Land." And the WTA Oscar goes to...



*WEEK 8 CHAMPIONS*
DUBAI, UAE (Premier 5/HCO)
S:

Elina Svitolina/UKR def. Caroline Wozniacki/DEN 6-4/6-2


D:

Ekaterina Makarova/Elena Vesnina (RUS/RUS) def. Andrea Hlavackova/Peng Shuai (CZE/CHN) 6-2/4-6 [10-7]
BUDAPEST, HUNGARY (Int'l/HCI)
S:

Timea Babos/HUN def. Lucie Safarova/CZE 6-7(4)/6-4/6-3


D:

Hsieh Su-Wei/Oksana Kalashnikova (TPE/GEO) d. Arina Rodionova/Galina Voskoboeva (AUS/KAZ) 6-3/4-6 [10-4]

PLAYER OF THE WEEK:

Elina Svitolina/UKR


...so far, so good. This season, step by step, Svitolina has almost religiously gone about pulling off many of the accomplishments predicted for her to achieve in '17 in the Prediction Blowout two months ago in this space. In Dubai, she dropped just one set while taking down Zheng Saisai, Christina McHale, Lauren Davis, Angelique Kerber (again) and Caroline Wozniacki to claim her biggest title and climb into the Top 10 for the first time. Svitolina's game may most closely resemble the last two women she defeated this past week, but her form and winning focus against them unquestionably outdistanced both former #1's when it mattered the most in her straight sets wins. The Ukrainian still needs to make her slam "statement" to solidify her place in the tour's upper echelon of talent, but if Svitolina has proven anything over the course of her career so far it's that while she works hard, and smart, she's also not one to put the proverbial cart before of the horse. She's shown a superior level of patience during her rise, doing things the right way and, hopefully, laying the foundation for a long, consistent stay at or near the top of the sport, rather than having to ride the rollercoaster wave of emotion and results that so often have accompanied the breakouts of many of the tour's new young stars in recent years.


So happy with a @WTA tittle number 6?? ???????????????????? @DDFTennis pic.twitter.com/GNXMnrP9IH

— Elina Svitolina (@ElinaSvitolina) February 25, 2017


Who can TRULY know if Svitolina's nearly-there arrival will soon plant her firmly into the mix and ongoing conversation when it comes to her being a serious major title threat for the majority of the next decade. But it's surely easy to have faith that she'll figure it all out and make such a reality possible. After all, to date, with her very professional (in all the good that such a word can mean) approach to her career, she's given no reason to believe otherwise.


===============================================




RISERS:

Timea Babos/HUN and Anastasija Sevastova/LAT


...Babos gave a "fairytale ending" feel to the WTA's return to Hungary, taking the inaugural title at the tour's new Budapest stop to claim her second career singles crown exactly five years after she won her first in Monterrey back in 2012. The 23-year Hungarian notched wins over Ipek Soylu, Anna Blinkova, Oceane Dodin and Julia Goerges during the week to advance to her fourth career final (she lost one each the past two seasons), where she mounted a comeback after dropping the opening set in a TB against Lucie Safarova (her doubles partner for the week, they mutually withdrew from their scheduled semifinal match this weekend). She'll move up to #27 in the rankings this week, just two spots behind the career high she set last September after reaching the 3rd Round at the U.S. Open.


.@TimeaBabos captures inaugural @HUNgarianTENNIS title!

Battles past Safarova 6-7(4), 6-4, 6-3--> https://t.co/2Q9lnYb5TM pic.twitter.com/0BxETQwASK

— WTA (@WTA) February 26, 2017


It's been easy to forget Sevastova's great run of last summer, as her results in recent months haven't exactly warranted a great deal of attention. After a 17-7 run, she went 1-5 after the U.S. Open last season, and was just 3-5 in '17 heading into this past week. Still, last summer the 26-year old posted appearances in grass (Mallorca) and clay court (Bucharest) finals, her best tour results since 2010, and reached the QF on the hard courts of the U.S. Open in her first full season on tour since 2012. Her career result at Flushing Meadows ended with the Latvian injured and going out at the hands of Caroline Wozniacki. While Sevastova's week in Dubai was also brought to an end with a loss to the Dane (this time in the semis), before her exit she put up nice wins over Irina-Camelia Begu, Alison Riske and Peng Shuai and, as a result, will rise to a new career high of #24 on Monday. She was barely ranked inside the Top 100 at this time a year ago.


Sevastova claims this 30-shot rally with a lob! ?? pic.twitter.com/Cq1f0ekYzY

— WTA (@WTA) February 24, 2017



===============================================




SURPRISES:

Wang Qiang/CHN and Hsieh Su-Wei/Oksana Kalashnikova (TPE/GEO)


...in Dubai, the 25-year old (#76 in the world) reached her biggest career tour level QF, and first outside of Asia. Her previous four such results, three last season and another this January in Shenzhen, had all come in International level events closer to home. Wang, coached by former slam singles semifinalist and three-time slam doubles winner Peter McNamara, strung together nice wins over Jelena Ostapenko, Ons Jabeur and Kristina Mladenovic (1 & 4, after the Pastry had upset Karolina Pliskova) before losing to Anastasija Sevastova. During the week, while her official career bio says that Steffi Graf was her childhood idol, Wang showed her diversity when it comes to tennis styles by talking about her affinity for the game of one Aga Radwanska. Wang will be at a new career-high of #60 on Monday.


Another upset!

Wang moves past @KiKiMladenovic 6-1, 6-4 in @DDFTennis Round of 16!#KikiMladenovic #Mladenovic #Wang #DDFtennis pic.twitter.com/wfssXl2iII

— Tennis World TV (@TennisWorldTV1) February 22, 2017


In Budapest, Hsieh & Kalashnikova teamed up for the fifth event in their careers. Both have been successful with a variety of other partners over the years, but considering their brief previous stints as a duo produced little of note (they went 3-4 in the opening months of last season) they couldn't have expected TOO much from the effort. As it turned out, though, they rode together all the way to the title, not dropping a set until the final against Arina Rodionova & Galina Voskoboeva, then prevailing in a 10-4 3rd set TB. For Hsieh, 31, it's her first tour title since taking the Roland Garros women's doubles with Peng Shuai in 2014, a win which had extended her streak of successful WTA WD's finals to fifteen. 26-year old Kalashnikova has now reached five career tour-level doubles finals with five different partners, and now sports a 4-1 record in those matches.


===============================================




VETERANS:

Caroline Wozniacki/DEN and Lucie Safarova/CZE


...well, it's safe to say that Wozniacki is officially into the flow of the 2017 season, having successfully carried over the momentum with which she ended 2016. With new hitting partner/assistant coach Sascha Bajin (who formerly filled the role with Serena Williams and Vika Azarenka) on board until at least Charleston, the Dane followed up her Doha final with nine additional hours of play that produced another runner-up result in Dubai. The 2011 champ at the event, Wozniacki took out Daria Kasatkina, Viktorija Golubic, Kateryna Bondarenko, CiCi Bellis (winning nine straight games in a stretch after falling behind 3-1 in the 1st) and Anastasija Sevastova, giving her a tournament record 22 career singles wins at the event. She ultimately fell in straight sets to Elina Svitolina in her 44th career tour final (25-19), but will inch up another spot in the rankings to #14 on Monday.


Lots of positives to take with me from these two weeks!! Time to take a few days off and then get ready for the US hard court swing!! pic.twitter.com/3eJ4K2kpt9

— Caroline Wozniacki (@CaroWozniacki) February 25, 2017


In Budapest, Safarova reached her 17th career singles final after posting wins over Magda Linette, Hsieh Su-Wei, Aliaksandra Sasnovich and Carina Witthoeft, before losing in three sets to top-seeded Timea Babos in front of her home Hungarian crowd. Safarova and Babos teamed up as doubles partners for the week, as well, and seemed poised for a possible title-winning run before pulling out of the semifinals as both were still busy contesting the singles crown. Safarova had entered having reached five straight doubles final while playing with #1-ranked Bethanie Mattek-Sands at her side, including two in 2017, most recently with the duo winning the Australian Open last month.


===============================================



.@AngeliqueKerber triumphs in this amazing 2?6?-shot rally! #DDFTennis pic.twitter.com/6xXeQutURr

— WTA (@WTA) February 21, 2017




COMEBACKS:

Angelique Kerber/GER and Anna Karolina Schmiedlova/SVK


...despite having had no success in Dubai in her three previous trips there (one total win), Kerber went about putting together her best run of the season there in Week 8. Coming into the week with a 4-4 record, the German reeled off three wins en route to the semifinals, taking out countrywoman Mona Barthel, Monica Puig (in their first meeting since the Puerto Rican defeated Kerber in the Rio Gold Medal final) and Ana Konjuh. Against Elina Svitolina, Kerber was increasingly bothered by a knee injury that eventually caused her additional pain in her lower back. Still, after taking a medical time out in the 2nd, Kerber managed to stage a late 2nd set comeback after coming within two points of a "routine" defeat, eventually pushing Svitolina to a tie-break, and nearly a deciding 3rd set. While she didn't get the spectacular week she needed to reclaim the #1 ranking from Serena Williams (she'd have moved up from #2 if she'd won the title), and she again had a difficult time controlling her unforced errors (especially in the 1st set) during her loss to Svitolina, this result at least seems to set Kerber back on a path toward getting her season in order. Well, assuming the knee doesn't turn out to be a serious or lingering issue, that is.


Right-Handed ??@AngeliqueKerber swaps hands on this stunning reflex volley! pic.twitter.com/El3O5r5GW6

— WTA (@WTA) February 23, 2017


In Moscow, Schmiedlova's slow-motion comeback had a pretty good week. At the $25K challenger held there this week, the #248-ranked Slovak strung together three straight wins -- over Anastasia Gasanova, Anna Morgina and Dayana Yastremska -- for the first time since 2015, reaching the semifinals. She fell to 20-year old Hordette Alina Silich (#781) in a pair of tie-break sets, but her week improved her '17 record to 6-6, including going 5-2 in her last two challenger (w/ $100K Midland) outings.


===============================================



First Top 10 Win!

17 year old @CiciBellis99 knocks out 2012 champ Radwanska 6-4, 2-6, 6-2! #DDFTennis pic.twitter.com/ggGOaQUEDO

— WTA (@WTA) February 22, 2017




FRESH FACES:

CiCi Bellis/USA, Lauren Davis/USA and Carina Witthoeft/GER


...already the youngest player in the Top 100 heading into Dubai, 17-year old Bellis (#70, her highest ranking ever) continued to reveal herself to be a looming star in the Bannerette brigade. She ended 2016 on a 14-match winning streak (with a 21-2 extended season-ending run) and, after an injury-related delay to her '17 season kept her off tour until Week 7 in Doha (she lost in qualifying), she arrived in the U.A.E. last week seemingly looking to make up for lost time. She reached the QF with a string of victories that came packaged with mini exhibitions of the great fight she's shown in two MD appearances at the U.S. Open the last three years. She opened by coming back from 5-1 down in the 2nd set to take out Yulia Putintseva in straights, then did the same from 4-1 down to complete a two-set victory over Laura Siegemund. But those victories were just the prelude to the biggest (so far) of her career, a three-set win over Aga Radwanska to grab her first career Top 10 win. Quite possibly U.S. Fed Cup Captain Kathy Rinaldi's future "secret weapon," Bellis will climb to a career-best #56 this week.

Also in Dubai, Davis put up her third QF-or-better result of the season, knocking off Mandy Minella, Kristyna Pliskova and Ekaterina Makarova before falling to Elina Svitolina. 13-3 on the season (29-7 on all levels since the U.S. Open), after winning her maiden tour title in January, Davis will next match her career high ranking (originally attained nearly three years ago) when she rises to #43 on Monday.

In Budapest, just-turned-22 Witthoeft was one of two Germans to reach the semis (four reached the QF), as she knocked off Sorana Cirstea, Irina Falconi and countrywoman Annika Beck to put up the best tour-level result of her career. She'll jump from #83 to #67 on Monday, still a ways back from her career high of #49 from August '15.


Carina Witthöft won the all German quarterfinal against Annika Beck and advances to her first WTA semifinal. #HunOpen #wtagermans pic.twitter.com/IbiepWPziV

— Patrick (@RatedRHero) February 24, 2017



===============================================




DOWN:

Dominika Cibulkova/SVK, Aga Radwanska/POL and Kiki Bertens/NED


...last summer at Wimbledon, Cibulkova and Radwanska engaged in the Match of the Year at SW19. Both ultimately finished in the Top 5. But neither has had great success in capturing the elusive lightning in a bottom this season that got them to such a place in the last.

Lamenting that she's missing her usual "killer instinct," Cibulkova fell in the 2nd Round in Dubai to Ekaterina Makarova, dropping the final six games of the deciding set after having been up a break at 2-0. It's her second loss this season to the Russian after being undefeated (3-0) against her in previous meetings. Once again, as has been her pattern in '17, the Slovak fell in three sets, dropping her to 2-4 in three-setters this season. In 2016, she was 20-10 in such matches, including going 6-2 after the U.S. Open as she rallied to make the WTA Finals field in Singapore, where she ultimately won the title.


Dominika Cibulkova frustrated with pattern in recent losses. "I was not brave enough to close the match." Missing "killer instinct".

— WTA Insider (@WTA_insider) February 21, 2017


A year earlier, it was Radwanska who was the surprise WTA Finals champ. After so many title runs and/or deep advances in tournaments over the past two years, one wonders if lingering injuries and physical and/or mental fatigue might be catching up with her in '17. In Week 1, she had to save three MP vs. Duan Yingying in Shenzhen, and was ultimately outhit by Alison Riske, falling behind 5-0 in the 1st and losing the 3rd at love. A week later, Johanna Konta (as she did everyone in Sydney) outclassed her en route to the title, as did Mirjana Lucic-Baroni in Melbourne in another straight sets loss in the 2nd Round. Caroline Wozniacki did the honors in Doha (2nd Rd.), and this week in Dubai it was 17-year old CiCi Bellis, sweeping the final four games of the 3rd set to send Aga out in the 3rd Round.

"I didn't feel good from the beginning. I didn't play really great, and I was trying everything. I did what I could today," Radwanska said, noting further, "For me it was really hard to control the ball and make the angles. And also, my serve didn't work at all. In those kind of tight matches, you need those things. When you don't have it and you're struggling pretty much from the beginning, then you have a problem. ...I was really struggling myself."

Since her career began to take a serious upturn in 2012, Radwanska has averaged nearly 74 matches a season over the past five years, so a little wear-and-tear on her body is to be expected, especially considering her game doesn't exactly lead to many quick matches with short rallies. As she approaches 30 (she turns 28 next month), the Pole might need to start scheduling in a bit more off time into her schedule (she often plays right up to the week before most majors, for example) in order to remain fresh.

Bertens will soon be looking to defend her Roland Garros semifinal. For now, she has to be at least holding out hope that the start of the clay season will allow her to get her game back in order. Her 1st Round loss in Dubai to Christina McHale drops her to 3-7 this season on hard courts (including a 1-1 Fed Cup record, where she was lucky to avoid a 0-2 weekend despite having a nearly-spotless career record for the Netherlands before heading to Minsk to face Belarus). Even her doubles success has slipped in recent weeks. The Dutch vet and Johanna Larsson ended '16 on a two-title run, and ran their winning streak to eleven matches with a title in Auckland in Week 1. Their 2nd Round loss last week to Mirza/Strycova drops them to 5-4 in '17, 2-4 since that most recent title run.

Ironically, though, with the shifts in the rankings this week, Bertens will actually MOVE UP to a new career high on Monday, breaking into the Top 20 for the first time.


===============================================




ITF PLAYERS:

Kayla Day/USA and Bianca Andreescu/CAN


...the $25K challenger in Rancho Santa Fe, California was a virtual showcase of the NextGen talent of North America. The semifinals alone consisted of two Bannerettes and two Canadians, aged 16, 17, 18 and 18. The youngest of the four, Day (17) and Andreescu (16) advanced to the final, which is just the latest to be hounded by weather delays (as of this post, it's yet to be completed... so I'll give this award to BOTH teenagers).

Top-seeded Day, the home-grown '16 U.S. Open junior champ, is seeking her second pro title after taking out Danielle Lao, Daniela Hantuchova, Mayo Hibi and Katherine Sebov to reach the singles final, where she'll face Andreescu, the player she defeated in three sets in the semis in Flushing Meadows en route to the girls title last September. Day has already teamed with Caroline Dolehide to take the doubles title this week.

Unseeded Andreescu, save for one squandered lead, has been on a tear in 2017. Since failing to serve out the match against Rebeka Masarova in the Australian Open girls semis (she was broken, lost the set, and dropped the 3rd at love), the Canadian has rebounded to win the AO girls doubles crown, then gone 10-1 in Fed Cup and ITF singles leading up to the Rancho Santa Fe final, with her only loss coming in a 7-5 3rd set vs. Mariana Duque in the QF of Week 7's $25K challenger in Surprise, Arizona. This past week, she put up wins over #2-seeded Catalina Pella, Chanelle Van Nguyen, #8 Michelle Larcher de Brito and #4 Sonya Kenin, and will next face #1 Day in an attempt to grab her second career title. So far in '17, in singles and doubles action at both junior and pro challenger events, Andreescu has put together an impressive 23-2 record.

Well, here's what things can be like in California when it doesn't rain...


Working out on the beach makes doing fitness a bit more fun???????? pic.twitter.com/FzSMgohLT0

— Bianca V. Andreescu (@Bandreescu_) February 21, 2017




NOTE:

Andreescu defeated Day 6-4/6-1 to pick up her second career ITF title


#CdnTennis weekend roundup - @Bandreescu_ & Adil Shamasdin win Challenger titles; Raonic injued in Delray Beach: https://t.co/Jbu055X9DE pic.twitter.com/vlx7xiuQqP

— Tennis Canada (@TennisCanada) February 27, 2017
===============================================




JUNIOR STARS:

Destanee Aiava/AUS, Dayana Yastremska/UKR and Anastasia Kharitonova/RUS


...the star of Aussie Aiava's continued to rise this week in Perth. The 16-year old, who already became the first player born in the 2000's to play a MD slam match in Melbourne last month, has picked up her maiden ITF title at a $25K challenger. Aiava defeated Marketa Vondrousova (former Jr. #1) in the QF, then saved eight MP (all on serve) vs. fellow Aussie Priscilla Hon to force a 3rd set in the semis. She closed out Hon with a 6-1 3rd to reach her third career ITF final, then took down Slovak Viktoria Kuzmova ('15 U.S. Jr finalist) 6-1/6-1 to take the title. Aiava had lost her previous two challenger finals in three setters.




16-year old Yastremka, who lost that memorable Wimbledon girls final last year against Anastasia Potapova, put up good singles and doubles results in last week's $25K challenger in Moscow. In singles, she defeated Vera Lapko ('16 AO Jr. champ) and Maria Marfutina to reach the QF, where she lost to Anna Karolina Schmiedlova, then she picked up her first pro doubles title (she has one ITF win in singles) with Lapko as her partner, defeating Bibiane Schoofs & Ekaterina Yashina in the final.


??????. ????? #?????????? ??????? ? ?????? ????????????? ? ?????? https://t.co/PJUCD13Tsa #ITF #ITF25K #Yastremska #Tennis pic.twitter.com/2lfjprTLvV

— TennisUkraine (@UkrainianTennis) February 23, 2017


At the Grade 1 Yeltsin Cup in Moscow, 16-year old Hordette Kharitonova, playing in just her second career G1 event (the other was last year's Yeltsin Cup) claimed the title while dropping just one set along the way. The #93-ranked girl (#7 seed), she secured the title when 16-year old Czech Karolina Berankova, the #5 seed who'd knocked off three other seeds to reach her biggest final, retired down 6-3/4-2.


===============================================







DOUBLES:

Ekaterina Makarova/Elena Vesnina (RUS/RUS) and Andrea Hlavackova/Peng Shuai (CZE/CHN)


...always at their best in the biggest events, Makarova & Vesnina added yet another top trophy to their career haul as a pair. In their second '17 final, after defeating Mirza/Strycova to get there, they took out Hlavackova/Peng in a 10-7 3rd set TB to collect their ninth title as a duo (Vesnina's 16th overall, and Makarova's 10th). Their nine titles aren't of the middlin' variety, either. They've won two slams (and reached three other finals), a WTA Finals championship (last year, after losing in the '13 final), Olympic Gold (in Rio) and now four high-level Premier events (w/ six more RU). The "lesser" title of the eight? Oh, just the Kremlin Cup back in their native Russia, where they're one of only four all-Hordette duos to win the WD in the tournament's 21-year history.

The Russians' opponents in the Dubai final deserve this honor, too. Joining forces once again as regular partners for '17, the veteran pair have already reached three finals (1-2) this season, including finishing as the runners-up at the Australian Open. In Dubai, they separately took out both Chan sisters, defeating Yung-Jan & Martina Hingis in the QF, then Hao-Ching & Yaroslava Shvedova in the SF. This week's run was Hlavackova's 37th career final, and Peng's 27th. The loss drops the Chinese vet to a still-mightily-impressive 21-6 in those matches. Close, but no cigar. But, well, maybe next time...


===============================================
Genie can't help it... news just follows her around.
Saw a possum giving birth today! Just casually on the sidewalk! Hope mama and baby are safe???? pic.twitter.com/1bHiMx5ZzI

— Genie Bouchard (@geniebouchard) February 21, 2017

Congrats @ElinaSvitolina!

Lift that @DDFTennis trophy! ?? pic.twitter.com/w8MH8FCXye

— WTA (@WTA) February 25, 2017


1. Dubai Final - Elina Svitolina def. Caroline Wozniacki
...6-4/6-2. No matter what Wozniacki tried, none of it worked. The Dane attempted to play a more aggressive game than usual vs. Svitolina in the 1st, but only the Ukrainian's struggle to close things out made the set truly close. She held two SP at 5-3, and served for the set at 5-4. A DF handed Wozniacki her first break point chance of the day, which she promptly squandered with a bad miss on a short second serve. A backhand error, missed overhead and long return later and Wozniacki saw Svitolina take the 1st on her fourth SP. The two traded breaks at the start of the 2nd, but once Svitolina gained the upper hand she seized control of the match, as Wozniacki's aggression waned. Still, Svitolina had to climb out of a love/30 hole to serve out the match, winning on her second MP with a brilliant backhand down the line response to a crosscourt backhand into the corner from Wozniacki. The Ukrainian, now officially the greatest player ever produced by her nation, outdistanced the Dane 23-10 in winners.


===============================================



.@ElinaSvitolina defeats Kerber 6-3, 7-6 (3)!

Sets @DDFTennis Final vs @CaroWozniacki! pic.twitter.com/TEwHmRuXn6

— WTA (@WTA) February 24, 2017


2. Dubai SF - Elina Svitolina def. Angelique Kerber
...6-3/7-6(3). In Svitolina's third win over the German since the fall, Kerber's sloppiness sealed her fate in the 1st set, as she had five DF, twenty UE's and faced nine BP (Svitolina broke three times). With her injured knee starting to become a factor, Kerber nonetheless broke to open the 2nd, only to be broken at love a game later, handing back her advantage with a DF on BP. Another BP double-fault gave Svitolina a 3-1 lead. Kerber immediately broke back, only to lose her own service game at love to trail 4-2. Svitolina served for the match and twice got within two points of the win, but Kerber bounced back from a medical timeout to make things interesting. She won four straight games to lead 6-5, as Svitolina seemed unsure of what to do against her obviously hampered opponent. But, as she often does, Svitolina figured it out. Sweeping Kerber's first two service points in the 2nd set TB, she pulled away, acing the Germany to reach MP at 6-3 and delivering the former #1 (who had a shot to return to the top spot w/ a Dubai title) yet another defeat.


===============================================



Last time @AngeliqueKerber played @MonicaAce93...

Olympic Gold Medal Rematch On!! pic.twitter.com/owpicx3HlR

— WTA (@WTA) February 21, 2017


3. Dubai 3rd Rd. - Angelique Kerber def. Monica Puig
...6-2/6-3. Certainly, Kerber's highlight of the week was her quick takedown of Puig, who prevented the German from claiming Olympic Gold the last time they met.


.@AngeliqueKerber advances to @DDFTennis Quarterfinals!

Cruises past Puig 6-2, 6-3! pic.twitter.com/UndZ60qinu

— WTA (@WTA) February 22, 2017



===============================================


4. Budapest Final - Timea Babos def. Lucie Safarova
...6-7(4)/6-4/6-3. Babos lost a 4-2 lead in the 1st, and ultimately the set. But she broke Safarova to open the 2nd and never looked back. The Czech got a break of serve when Babos attempted to serve out the match up 5-2 in the 3rd, but the Hungarian regained the momentum with a break one game later to secure the win.


===============================================



Another upset!

Wang moves past @KiKiMladenovic 6-1, 6-4 in @DDFTennis Round of 16! pic.twitter.com/Sku0NhnLmw

— WTA (@WTA) February 22, 2017


5. Dubai 3rd Rd. - Wang Qiang def. Kristina Mladenovic
...6-1/6-4. After wins over Siniakova and Pliskova, this wasn't supposed to happen to Kiki in match #3 in Dubai.


===============================================


6. Dubai 2nd Rd. - Ekaterina Makarova def. Dominika Cibulkova
...6-2/4-6/6-2. After previously being 0-3 vs. the Slovak, Makarova has now defeated Cibulkova twice in 2017. Both matches went three sets, and this on ended with the Hordette sweeping the final six games after being down 2-0 in the 3rd.


===============================================


7. Dubai 1st Rd. - Christina McHale def. Kiki Bertens
...6-7(5)/6-3/6-4. The Bannerette didn't reach the latter stages of play in Dubai, but McHale still had a rather nice week, taking down Bertens and Naomi Osaka, as well as claiming the only set lost by Svitolina this week in their QF match-up.


===============================================


8. Dubai 1st Rd. - Caroline Wozniacki def. Daria Kasatkina
...6-2/7-5. The Russian is still in search of elusive consistency. This one ended with a DF on match point. Ouch.


===============================================


9. $15K Antalya Final - Cristina Dinu def. Dejana Radanovic
...6-3/6-3. Great results have been scarce on the WTA tour for the Swarmettes so far in '17, but 20-year old Dinu has already claimed a pair of challenger titles. Her win her prevented Serbia's Radanovic from winning her second title in a row.


Cristina Dinu, campioana la Antalya. Foto si mesaj al Cristinei.Dupa ce a câstigat tilul la ITF 15k Antalya,... https://t.co/Bj4kKfHOrA

— tenisite (@Tenisiteinfo) February 26, 2017



===============================================


10. Budapest QF - Julia Goerges def. Yanina Wickmayer
...6-1/7-5. Goerges lost in the semis to Babos, but after her Fed Cup knee injury it was something of a surprise that she was even able to play in Budapest. Even for her.


Thanks Budapest for a great week which I thought I'm not able to play. Also a big thanks to my team @michael_geserer @FloThePhysio #bestteam pic.twitter.com/8yhQNYUvW8

— Jule Goerges?????? (@juliagoerges) February 25, 2017



===============================================


HM- Dubai 1st Rd. - Alison Riske def. CoCo Vandeweghe
...6-4/6-4. Speaking of that USA/GER Fed Cup tie, the top two U.S. singles players that weekend in Hawaii faced off in the opening round in Dubai. Right after Vandeweghe had already managed to fall out of the Top 20 despite her recent points grab in Melbourne, this happened. She'll drop down another spot to #22 on Monday.


===============================================






All right, but what's that thing in the background?



9 urte pasa eta gero... Tolosako iñauteritan berriz ere??
Miss Olga & SuperLara?????? pic.twitter.com/61qK4kKGMa

— Lara Arruabarrena (@laraarrua) February 26, 2017

Pliskova: Tough to adjust quickly to contrast of conditions from Doha to Dubai. "I'm going to forget about this one, like, really fast." pic.twitter.com/oT2mF17nOl

— WTA Insider (@WTA_insider) February 21, 2017


1. Dubai 2nd Rd. - Kristina Mladenovic def. KAROLINA PLISKOVA
...6-2/6-4. While Pliskova, who came into this match at 15-1 on the season, was upset with her play in this "replay" of the clash between these two in the Fed Cup final last November (Pliskova won a 16-14 3rd set), it DID serve to prevent the Czech from possibly overplaying with another deep early-season run, which could be a blessing in disguise with the U.S. spring hard court swing just around the corner. Remember, the last time Pliskova appeared on the hard courts in the States, her career changed (seemingly) forever. As for Kiki, this was great win... though it lost a good bit of its punch when she went out in two sets to Wang Qiang one round later.





===============================================


2. Dubai 3rd Rd. - CiCi Bellis def. AGA RADWANSKA
...6-4/2-6/6-2. It may not ultimately prove to be the case as '17 progresses, but this one sure did have "the look" of players taking on the role of two ships passing in the night, heading in opposite directions.


"I really can't believe it! This is the biggest win of my life!" ?? @CiciBellis99 #DDFTennis pic.twitter.com/fM5a9jKZmv

— WTA (@WTA) February 22, 2017



===============================================


3. Dubai 2nd Rd. - KATERYNA BONDARENKO def. Garbine Muguruza
...4-1 ret. An inflamed Achilles sent Muguruza out early here, as her quick '17 start has somewhat disintegrated in recent weeks. The Spaniard went out quickly in both Doha and Dubai, and is 2-3 since her QF result in Melbourne.


===============================================


4. Dubai QF - CHAN HAO-CHING/Yaroslava Shvedova def. Caroline Garcia/Kristina Mladenovic
...7-5/3-6 [10-3]. With Garcia's FC absence this season, this week's QF result represented the first time the Pastries have played together since their semifinal loss at the Australian Open (where they were the #1 seeds).


===============================================


5. Dubai QF - Andrea Hlavackova/Peng Shuai def. CHAN YUNG-JAN/Martina Hingis 6-4/6-2
Dubai SF - Andrea Hlavackova/Peng Shuai def. CHAN HAO-CHING/Yaroslava Shvedova 6-1/6-3
...Hlavackova & Peng feasted on an almost daily meal of Chan in Dubai, but came up short in a 3rd set TB in the final.

Of note, Hingis is now 5-5 with three different partners so far in 2017. Ah, but sixteen years ago she was the toast of the inaugural women's event in Dubai...


February 24, 2001 ??@MHingis? wins inaugural @DDFTennis! pic.twitter.com/Ony3Un65oy

— WTA (@WTA) February 24, 2017



===============================================


5. Budapest Final - HSIEH SU-WEI/Oksana Kalashnikova def. ARINA RODIONOVA/Galina Voskoboeva
...6-3/4-6 [10-4]. Two sisters walk in, but only one walks out. Hsieh picked up career title #18, while Rodionova falls to 0-4 in career WTA finals. I wonder how her dog will react to THAT news?


===============================================
Madison Keys... already looking forward to the grass season?
Guys - I came to the net and hit a volley! pic.twitter.com/63y9yMKRRy

— Madison Keys (@Madison_Keys) February 23, 2017
Hmmm, is the dance floor a gateway drug to the court?

On stands today! My first Elle covers!?? @elledanmark pic.twitter.com/OB9q25uVGQ

— Caroline Wozniacki (@CaroWozniacki) February 23, 2017

#dinner #portioncontrol #healthy pic.twitter.com/Xh6g8DXfdW

— Daria Gavrilova (@Daria_gav) February 22, 2017
Congrats on ur title & a top 10 debut @ElinaSvitolina! Good to see all the hard work that u've put in since u were a little girl pay off! ??

— Daria Gavrilova (@Daria_gav) February 25, 2017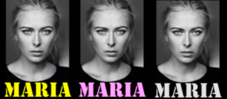 How to get an odd looking tan around your ankles...and only your ankles.
Desire leads to work. Work leads to pie (later).
Followed by a Pecan Pie...?? pic.twitter.com/NlSZh5uY29

— Maria Sharapova (@MariaSharapova) February 20, 2017
Doing the whole "possible CD cover" thing again?




**2017 WTA FINALS**


2...Karolina Pliskova, CZE (2-0)
2...ELINA SVITOLINA, UKR (2-0)
2...CAROLINE WOZNIACKI, DEN (0-2)



**2015-17 WTA TITLE LEADERS**


8 - Serena Williams [5/2/1]
7 - Angelique Kerber [4/3/0]
6 - Simona Halep [3/3/0]
6 - Aga Radwanska [3/3/0]
5 - Karolina Pliskova [1/2/2]
5 - Petra Kvitova [3/2/0]
4 - ELINA SVITOLINA [1/1/2]
4 - Dominika Cibulkova [0/4/0]
4 - Sloane Stephens [1/3/0]
4 - Venus Williams [3/1/0]



**12+ WIN STREAKS SINCE 2013**




=2013=


34 - Serena Williams
18 - Serena Williams
15 - Victoria Azarenka (+3 w/o walkover loss)
14 - Serena Williams
13 - Aga Radwanska


=2014=


13 - Li Na
12 - Maria Sharapova
12 - Serena Williams


=2015=


15 - Serena Williams
15 - Timea Bacsinszky
14 - Simona Halep
12 - Serena Williams
12 - Serena Williams


=2016=


16 - Victoria Azarenka
13 - Simona Halep
12 - Kiki Bertens


=2017=


12 - Elina Svitolina (active)



**RECENT TOP 10 SINGLES DEBUTS - chronological order**




=2014=


Simona Halep, ROU
Dominika Cibulkova, SVK
Genie Bouchard, CAN


=2015=


Ekaterina Makarova, RUS
Carla Suarez-Navarro, ESP
Lucie Safarova, CZE
Garbine Muguruza, ESP
Karolina Pliskova, CZE
Timea Bacsinszky, SUI


=2016=


Belinda Bencic, SUI
Roberta Vinci, ITA
Madison Keys, USA
Johanna Konta, GBR


=2017=


Elina Svitolina, UKR



**NATIONS WITH EXACTLY ONE TOP 10 PLAYER IN WTA HISTORY**


BLR: Victoria Azarenka (2009)#
CHN: Li Na (2010)
CRO: Iva Majoli (1995)*
DEN: Caroline Wozniacki (2009)
HUN: Andrea Temesvari (1983)
POL: Aga Radwanska (2008)
SWE: Catarina Lindqvist (1985)
UKR: Elina Svitolina (2017)
--
# - BLR-born N.Zvereva Top 10 as USSR
* - Dokic (AUS) born in Osijek, CRO



**2017 WINS OVER TOUR EVENT #1 SEEDS**


2 - Daria Kasatkina, RUS#
2 - ELINA SVITOLINA, UKR#
1 - Madison Brengle, USA
1 - Elise Mertens, BEL
1 - Alison Riske, USA
1 - CoCo Vandeweghe
--
# - all four wins by Kasatina/Svitolina vs. Kerber



**MOST YEARS BETWEEN WTA TITLES - since 2013**


16yr,4m,3wk - Mirjana Lucic-B., CRO (2014 Que.City; 1998)
8yr,5m,1wk - Klara Zakopalova, CZE (2014 Florianopolis; 2005)
5yr,8m,1wk - Yanina Wickmayer, BEL (2015 Tokyo; 2010)
5yr,4m - Timea Bacsinszky, SUI (2015 Acapulcp; 2009)
5yr,3wk - Lucie Safarova, CZE (2013 Quebec City; 2008)
5yr - TIMEA BABOS, HUN (2017 BUDAPEST; 2012)



**2017 WTA DOUBLES FINALS**


3 - ANDREA HLAVACKOVA, CZE (1-2)
3 - PENG SHUAI, CHN (1-2)
3 - Olga Savchuk, UKR (1-2)
2+1 - Sania Mirza, IND (1-1,0-1 mx)
2 - EKATERINA MAKAROVA, RUS (1-1)
2 - Bethanie Mattek-Sands, USA (2-0)
2 - Raluca Olaru, ROU (1-1)
2 - ELENA VESNINA, RUS (1-1)
1+1 - Abigail Spears, USA (1-0,1-0 mx)


[duos]


3...HLAVACKOVA/PENG (1-2)
2...Olaru/Savchuk (1-1)
2...MAKAROVA/VESNINA (1-1)



**DUBAI SINGLES FINALS**


2001 Martina Hingis/SUI d. Nathalie Tauziat/FRA
2002 Amelie Mauresmo/FRA d. Sandrine Testud/FRA
2003 Justine Henin-H./BEL d. Monica Seles/USA
2004 Justine Henin-H./BEL d. Svetlana Kuznetsova/RUS
2005 Lindsay Davenport/USA d. Jelena Jankovic/SRB
2006 Justine Henin-H./BEL d. Maria Sharapova/RUS
2007 Justine Henin/BEL d. Amelie Mauresmo/FRA
2008 Elena Dementieva/RUS d. Svetlana Kuznetsova/RUS
2009 Venus Williams/USA d. Virginie Razzano/FRA
2010 Venus Williams/USA d. Victoria Azarenka/BLR
2011 Caroline Wozniacki/DEN d. Svetlana Kuznetsova/RUS
2012 Aga Radwanska/POL d. Julia Goerges/GER
2013 Petra Kvitova/CZE d. Sara Errani/ITA
2014 Venus Williams/USA d. Alize Cornet/FRA
2015 Simona Halep/ROU d. Karolina Pliskova/CZE
2016 Sara Errani/ITA d. Barbora Strycova/CZE
2017 Elina Svitolina/UKR d. Caroline Wozniacki/DEN



**"QUEEN OF MEXICO" WINNERS - Acapulco/Monterrey**


2015 Timea Bacsinszky, SUI (swept Acap/Mont singles)
2016 A.Medina-Garrigues/A.Parra-Santonja, ESP (swept Acap/Mont WD)
2017 ?


[2nd place]


2015 Caroline Garcia, FRA (RU Acap/Mont singles)
2016 Sloane Stephens, USA (Acap) & Heather Watson, GBR (Mont)
2017 ?




Alize Cornet... throwing a shoe like she plays Fed Cup?



When you're not yourself anymore after a cardio session ?? #wasaimingtheroof
Quand tu n'es plus toi même après une séance d'intermittents ?? pic.twitter.com/AzTbA7NB51

— Alize Cornet (@alizecornet) February 22, 2017





KUALA LUMPUR, MALAYSIA (Int'l/Hard Outdoor)


16 Singles Final: Svitolina def. Bouchard
16 Doubles Final: Medina-Garrigues/Parra-Santonja d. Bertens/Larsson
17 Top Seeds: Svitolina/Suarez-Navarro
=============================


=SF=


#1 Svitolina d. #4 Peng
#3 Garcia d. (Q) Barty


=FINAL=


#1 Svitolina d. #3 Garcia

...this is a tough ask, of course, after Svitolina has already put together back-to-back title runs. A "convenient injury" to avoid wear-and-tear wouldn't be the worst outcome here, honestly. Of note, a semifinal vs. Peng would be a repeat of Svitolina's first '17 final match-up in Taipei City.






ACAPULCO, MEXICO (Int'l/Hard Outdoor)


16 Singles Final: Stephens def. Cibulkova
16 Doubles Final: Varatchaya Wongteanchai/Yang Zhaoxuan d. Liang Chen/Wang Yafan
17 Top Seeds: Lucic-Baroni/Mladenovic
=============================


=SF=


#3 Ostapenko d. #8 Petkovic
#2 Mladenovic d. #4 Puig


=FINAL=


#2 Mladenovic d. #3 Ostapenko

...the tour finally lands in North America, as the quest for the "Queen of Mexico" title begins in Acapulco. Lucic makes her return from her Melbourne semifinal run this week, and her "reward" for being the top seed is to face Bencic in the 1st Round. Of course, one could also say that Bencic is being cut ZERO breaks when it comes to her '17 draws, as well. She's yet to win a tour-level MD match this season, with her Fed Cup win over Parmentier to close out France being her sole source of momentum heading into Mexico. Hmmm, remember last year when Ostapenko had her dust-up with Broady in Auckland, and it was Mladenovic who rose her social media voice above most others to agree that the Latvian was indeed one of the more unpopular players on tour? Well, Jelena maybe did... she defeated Kiki 6-3/6-1 when they finally met on the court following the whole thing. But that was on clay in Rome. Will things be different on hard courts?


Meanwhile, is that the pitty-pat of rather large historical shoes I hear around the corner...?


All for now.