RG.2- Two Champions Meet, But Only One Advances
Mutual respect between two @rolandgarros champions: @GarbiMuguruza & @Schiavone_Fra at the net pic.twitter.com/8pEghxuRNs

— Jimmie48 Photography (@JJlovesTennis) May 29, 2017
When the draw for this Roland Garros was released, it was easy to shout, "not fair!" at the sight of defending singles champion Garbine Muguruza set to face off with '10 winner Francesca Schiavone in the 1st Round. The women were two of just three in the field this year who have previously lifted the Coupe Suzanne Lenglen, and one was certain to not see the 2nd Round. Not only that, but the thought was that this was likely to be Schiavone's final appearance in Paris after announcing before the season that she was planning to retire at the end of 2017.
But, as far as that's concerned, maybe we shouldn't be *too* hasty just yet.


Muguruza hasn't exactly been burning up the courts so far this season. Injuries and her usual "Mugu-ness" had her at just 17-10 coming into Paris. But the Spaniard lifted her game to reach her first career QF in Melbourne in her last slam outing, and two weeks ago seemed to be close to recapturing her previous clay form when she reached the semifinals in Rome, where she retired with a lingering neck injury that she'd obtained when turning her head wrong while returning a serve in practice. While most of Schiavone's greatest career moments have come at Roland Garros, so have Muguruza's. She upset Serena Williams in Paris in 2014, and won her maiden slam title there a year ago. If she can start well this week and carry it forward, there's no reason to believe she *can't* challenge to become the first back-to-back RG winner since Justine Henin won her third straight women's title in 2007.

And she *was* on her game on Monday against Schiavone.

Mugurza turned a close 1st set into a virtual runaway by winning twelve straight points to close out the set at 6-2. Schiavone upped her game in the 2nd, keeping things close until a late break. With the Spaniard serving for the match, the Italian won a grinding 23-shot rally on match point #2 and lifted her first into the air in triumph. Would it be her last great point at this tournament? Two MP later, Muguruza closed out her 6-2/6-4 victory for career win #17 at RG (she has 23 victories at the other three slams combined).


In the battle of the former champs, it's @GarbiMuguruza who reigns supreme. The Spaniard hands Schiavone a 6-2 6-4 defeat to reach 2R. #RG17 pic.twitter.com/j9MxDQx5M7

— Roland-Garros (@rolandgarros) May 29, 2017


No one can play forever, and surely Francesca's time is dwindling. But she's certainly shown signs of having something left to give this spring. She's reached two tour-level clay finals in '17, winning one, and raising her ranking from #168 to inside the Top 80. After today's match, she didn't waste time leaving Chatrier court, and didn't seem in a reminiscing mood. A year ago, remember, the crowd gave her a standing ovation following her 1st Round loss to Kristina Mladenovic after Roland Garros had erroneously tweeted out Schiavone's "retirement announcement," and she didn't react kindly to a situation that felt like an attempt to push her out the door.


2010 Champion @Schiavone_Fra said farewell to Paris after she lost vs Mladenovic 6-2 6-4 #RG16 (via @rolandgarros) pic.twitter.com/Fkp1HdsXsE

— We Are Tennis (@WeAreTennis) May 24, 2016


A year later, she's still playing. And after having originally said that this would be her final season, she seems to possibly be hedging on that. At the very least, she hasn't closed the door on the idea of playing into 2018, saying today that she'll "take stock" after the U.S. Open.


Schiavone. "I wanna live this moment. Next year... we will see".

— José Morgado (@josemorgado) May 29, 2017


Schiavone is currently tied for sixth all-time in the sport when it comes to slam appearances with 66 (Venus tops the Open era list with 74), and will tie Martina Navratilova with her next spot in a MD. She came up one short of tying Ai Sugiyama's all-time tour mark when she failed to qualify for last year's Australian Open, ending her slam MD appearance streak at 61. She's still appeared in 66 of 67 dating back to the 2000 U.S. Open, a full year before before Amanda Anisimova was born in August '01.

How many more will she play? Well, that's up to Francesca.

The same goes for Muguruza, up to a point. Of course, we never really know *what* sort of mood Garbi is going to wake up in on any given day, do we?

As of Day 2, though, it's pretty good.


Happy to be back with a victory! ??
Contenta de volver con una victoria! ??@rolandgarros pic.twitter.com/Kr7OYhv3OE

— Garbiñe Muguruza (@GarbiMuguruza) May 29, 2017






=DAY 2 NOTES=
...though she's been in great form in 2017, Kristina Mladenovic still came to Paris with some questions to answer.

Already with four finals, two of them on clay (Stuttgart and Madrid), to her credit this year, the Pastry has only won one. She's 1-6 in career WTA singles finals. For all the exciting qualities of her game, and her ability to feed off a crowd (especially a French one), she's still not quite *there* yet. A lingering back issue from this spring, barely talked about and largely forgotten in recent weeks as higher-ranked players suffered far-more-noticeable (and sometimes nearly-gruesome) injuries, was the "soft" mystery that still threatened to curtail a deep run by probably the home nation's best hope at this slam (still, Sports Illustrated picked her to win the title last week).

After one round, it may now be a more tangible threat for Mladenovic to deal with. But, truthfully, she was fortunate just to *get* to the 2nd round today, escaping Jen Brady's upset bid with a 3-6/6-3/9-7 comeback win in 2:59.

The Bannerette, who reached the AO 4th Round as a qualifier in January, gave Kiki all she could handle, taking the 1st set, during which Mladenovic was treated by trainers mid-way. The Pasty pushed things to a 3rd, where Brady jumped out to a 3-0 lead. What came a bit later was something else, though.

Mladenovic rebounded after her slow 3rd set start, and Brady's two DF in game #10 gave Kiki her first chance to serve out the match at 6-5. Brady got the break with a crosscourt forehand winner that clipped the line. It was here where Mladenovic edged into Cornet-esque territory when she questioned the call, and managed to lure chair umpire Julie Minori Kjendlie into her sticky psychological web. Rather than make a simple decision, Kjendlie jumped out of her chair, had the linesperson check the mark, then spent three minutes discussing/debating/talking down Mladenovic as she questioned the mark for what seemed like forever. Meanwhile, Brady waited to serve, while the crowd grew restless. Having essentially abdicated her role as the voice of authority in the match (she was the "anti-Cicak," as in Chair Umpire Deluxe Marija, whose word is firm, fast and final), Kjendlie finally allowed play to resume far later than it should have.


.@KikiMladenovic complains about a correct line call in the closing stages of her @rolandgarros R1 match pic.twitter.com/Ez9jQv7Uyc

— Jimmie48 Photography (@JJlovesTennis) May 29, 2017


Brady dropped serve, and Mladenovic served for the match again at 7-6. Again, she was broken. In game #14, at 7-7, 15/15, with Brady once again serving, Mladenovic yet again questioned a call, this time a far more obviously correct one on the baseline. And after allowing Mladenovic to sucker her into her attempt to rile up the crown once before, the umpire allowed it to happen *again.* Spacing out her fingers to tell Mladenovic that the ball was at least three inches long, Kjendlie she again didn't put her foot down, allowed the French woman to continue to complain, and *again* ridiculously climbed down out of her chair to prance around the baseline looking for a mark. Who knows if she found the correct one, she shouldn't have even indulged Mladenovic yet again, especially with Brady this time in the middle of another important service game. With Mladenovic acting as if she going through some sort of emotional tug-of-war with reality, Kjendlie continued to allow her to delay the re-start of play, endlessly attempting to talk her down rather than just issuing her decision and getting on with things. Really, it was embarrassing that this was the work of an umpire given the responsibility of chairing a slam match on Chatrier.

Luckily for her (but maybe not for Brady), Brady made no issue of all this. But she was soon broken again, and Mladenovic got a third chance to serve out the match at 8-7. This time she did it.


Comeback complete!

????'s @KiKiMladenovic battles past Brady 3-6, 6-3, 9-7 for a spot in @RolandGarros Second round! #RG17 pic.twitter.com/6wxCG2tEvV

— WTA (@WTA) May 29, 2017


So, well-timed MTO's and whining challenges to calls (of course, we know that if Kiki's *opponent* timed it all out in such a way that she'd be throwing CoCo-like shade her way both during and after the match, but at least we *know* that Mladenovic arrived with a pre-existing medical condition... insert U.S. health care system crack here) that turned an umpire into a case worker who left her real job to tend to an overly emotional individual ruled the day. The timeouts were fine, and well within the rules, but the rest was a clown show. And if Mladenovic had been on the wrong end of it I'm sure we'd be hearing about it from her until the proverbial cows come home. But we know that Kiki likes to judge far more than she like to *be* judged, so that'll be the end of it as far as she's concerned. But what happened here falls on the shoulders of Kjendlie, who seemed to forget that *she* is in charge and doesn't have to indulge a player's every whim in the heat of battle, especially on clearly out shots in key moments of the match just because said player is fretting and won't stop talking and the crowd is beginning to rumble as she allows yet another ten-second moment to become a 3-4 minute argument/therapy session. Needless to say, this match won't go on Kjendlie's career "highlight" reel.

Mladenovic, though, moves forward. Whether her reactions here should be commended since she was able to pull back a nearly-lost match and turn it into a win, or if her future at this RG should be questioned because of her 3rd set overreactions and potentially (still) lingering back issues, is up for debate until she does something to change the narrative in her 2nd Round match vs. Sara Errani.


Mladenovic says she wouldn't have taken the court if it wasn't Roland Garros. Doctor gave her anti-inflammatories at 0-3 in the 1st to help.

— WTA Insider (@WTA_insider) May 29, 2017


Rennae Stubbs was live tweeting as the umpire shenanigans happened, and it's a good step back in time to read what she said to experience it all in virtual "real time"...


hey umpire!! LETS PLAY!!! @rolandgarros what the hell with the indecisions here! THANKGOD FOR HAWEYE!

— rennae stubbs (@rennaestubbs) May 29, 2017
JULIE! GET BACK INTO THE CHAIR!!! SERIOUSLY!! She's always been one of the worst, just saying! said with my inside voice

— rennae stubbs (@rennaestubbs) May 29, 2017
going on record that Julie needs to NOT be a gold badge, the amount of time that took &poor old Jen Brady 2 wait after breaking, ridiculous!

— rennae stubbs (@rennaestubbs) May 29, 2017
oh here we go again!!!! JULIE! YOURE AN UMPIRE NOT A PSYCHOLOGIST ..... THIS IS RIDICULOUS!! that ball was SOOOOOO FAR OUT

— rennae stubbs (@rennaestubbs) May 29, 2017
OK, so, this is how an argument should go with an umpire (trust me i know)"WHAT, ARE YOU SURE"? YES, walk away GET IN CHAIR & SAY "LETS PLAY

— rennae stubbs (@rennaestubbs) May 29, 2017


What she said.

...Aussies dominated tour-level play in Strasbourg in Week 21, with Samantha Stosur defeating Dasha Gavrilova in the singles final, and Ash Barty & Casey Dellacqua taking the doubles. Wild card Jamiee Fourlis, 17, didn't upset Caroline Wozniacki today, but she surely looked like a player to keep any eye on. Aggressive and with big groundstrokes, the #337-ranked teen was playing in just her second career slam MD match, and took the Dane to three sets before losing 6-4/3-6/6-2, as Wozniacki's greater experience shined through in the final set.


Aussie wild card Jaimee Fourlis fights valiantly but ultimately goes down 6-4, 3-6, 6-2 to Caroline Wozniacki in the first round #RG17 pic.twitter.com/LwlqeMlbq5

— FOX SPORTS News (@FOXSportsNews) May 29, 2017


As far as the Strasbourg singles finalists, both were in action on Day 2. But only one advanced. Gavrilova, who likely *did* peak a bit too early with her qualies-to-QF run in Rome and then runner-up finish on Saturday, was given no favors with a tough 1st Round draw that placed Waffle Elise Mertens in her path. It would have been difficult regardless, but with so much recent match play fatigue likely threatened to play a part. Either way, the Belgian won 7-6(4)/1-6/6-4 to get her first career slam MD win. A two-time '17 tour singles finalist, remember that Mertens missed out on participating in the Q-rounds in Melbourne this year because she was too busy winning her maiden tour title in Week 2 in Hobart.


Woehoeeee ?? Thank you for the support today, amazing! ?? @rolandgarros #RG17 #tennis pic.twitter.com/MeR3IQCZC1

— Elise Mertens (@elise_mertens) May 29, 2017


Meanwhile, Strasbourg champ and '16 RG semifinalist Stosur took out Kristina Kucova to reach the RG 2nd Round for the eleventh consecutive year (over that span, she's fallen nine times in 1st Rounds at the other three majors). She's reached at least the 3rd Round in Paris every year since 2009.


Fresh off @WTA_Strasbourg title, @BamBamSam30 tops Kucova 7-5, 6-1 in @RolandGarros First round! #RG17 pic.twitter.com/qH8XQEooDG

— WTA (@WTA) May 29, 2017


Week 21's *other* singles champ (and '16 RG semifinalist, too), Kiki Bertens won her 1st Round match over Ajla Tomljanovic, 4-6/6-1/6-1.

...elsewhere, three more qualifiers notched 1st Round victories, including Sara Errani (def. Doi), Richel Hogenkamp (def. Jankovic) and 20-year old Canadian Francoise Abanda, who defeated Pastry Tessah Andrianjafitrimo to record her first career slam MD victory.


.@franckie12345 through to the 2nd round. #RolandGarros pic.twitter.com/FQnmrn9cqi

— Ashish Jena (@ashishjena94) May 29, 2017


Also advancing was lucky loser Ons Jabeur, the 2011 RG girls champion (and '10 finalist). The 22-year old Tunisian defeated qualifier Ana Bogdan, 6-3/6-4, becoming the first Arab woman since 2008 to win a MD match at a major.


So happy to be in the second round of @rolandgarros #emotions #emotions #nevergiveup #yallah ?????????????????? pic.twitter.com/r0URROTuXC

— Ons Jabeur (@Ons_Jabeur) May 29, 2017


Jabeur is also the first LL to win a match in Paris since 2012, when Sesil Karatantcheva reached the 2nd Round. Other recent RG LL's with wins were Kirsten Flipkens (2006), Mariana Duque (2009) and Bethanie Mattek-Sands (2010). The last LL to reach the 3rd Round of *any* slam was Daria Kasatkina at the U.S. Open in 2015. The Russian is the only player to accomplish the feat since Sandra Kleinova's 3rd Round result as a LL in Melbourne in 1997.

...the NCAA Division I women's champions were decided on Monday in Athens, Georgia. In singles, unseeded Michigan Wolverine Brienne Minor became the school's first national champion, defeating Aussie-born Florida Gator Belinda Woolcock (the Most Outstanding Player in the team competition) by a 6-3/6-3 score.


From unseeded to undefeated!!! @brienne_minor is your NCAA singles champion!!#GoBlue ?? pic.twitter.com/lZMAzuAeT7

— Michigan Tennis (@umichtennis) May 29, 2017
Unseeded Brienne Minor is Michigan's first national champion in tennis --https://t.co/bfSUfh8l88 pic.twitter.com/mdaARZmlK2

— Jim Russ (@JimRuss1) May 29, 2017


Francesca Di Lorenzo & Miho Kowase became Ohio State's first ever NCAA Doubles national champions with a 6-7(5)/6-4 [10-7] victory in the final over Alabama's Maddie Pothoff & Erin Routliffe. Routliffe had been looking to win a third WD championship in her four years in Tuscaloosa.


Francesca and Miho take the court at 1 p.m. #GoBucks

WATCH LIVE: https://t.co/DCSxHbh3Gs pic.twitter.com/Usa7VbRD1Z

— Ohio State W Tennis (@OhioState_WTEN) May 29, 2017






...LIKE FROM DAY 2:

Venus sending a subtle message?


Kinda proud of this slide & these legs look like they want to do damage on the clay! @EleVenbyVenus pic.twitter.com/MLNfKO9Lck

— Venus Williams (@Venuseswilliams) May 28, 2017
...VENUS-MINUS-A-SERENA ON DAY 2:
This is the first Slam since 2011 that @VenusesWilliams is playing without @SerenaWilliams #RG17 pic.twitter.com/jiHp5fe7TE

— WTA (@WTA) May 29, 2017
...ENOUGH FOR A WHILE LONGER? ON DAY 2:
Q: Do you still love tennis?@Schiavone_Fra: I hate (it) sometimes. Is a love that you love & then hate. Like when you marry someone. #RG17 pic.twitter.com/e9zVZL6s0x

— Roland-Garros (@rolandgarros) May 29, 2017
...WHERE WE STAND FROM DAY 2 (circa 2015, proving that things and people rarely change):
I would like to wish everyone, including all haters and losers (of which, sadly, there are many) a truly happy and enjoyable Memorial Day!

— Donald J. Trump (@realDonaldTrump) May 24, 2015
Спасибо
(spah-see-boh)
"Thank you" in Russian (two years late)
...and, finally, as noted, it's Memorial Day in the U.S., so it was time once again for the Backspin staff to spend a little time today looking through graveyards. A few of the sights...
Doughboy Lt.Weber continues to keep watch...



Eye in the sky...



No, not *that* Patton...



No, not *that* Rockwell (but, yes, the reflection of a Backspinner)...



No, not *that* Hamilton...



James Robinson, gone since 1806 (the beauty of old graveyards)...



Petra's guardian angel?



"When is he going to leave me alone?"



What are some great restaurants in Paris?? Nothing too fancy, but great food??

— Caroline Wozniacki (@CaroWozniacki) May 29, 2017

DARIA'S HOPES DASHED:
Aussie Daria Gavrilova exits #RG17 in the first round after losing 7-6, 1-6, 6-4 to Elise Mertens pic.twitter.com/RsbJIGhslJ

— FOX SPORTS News (@FOXSportsNews) May 29, 2017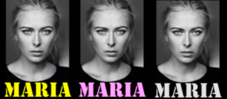 Small but more dynamic progress ???? pic.twitter.com/Wv6HPbBGsV

— Maria Sharapova (@MariaSharapova) May 29, 2017




*RG "CRASH-AND-BURN" WINNERS*


2008 Serena Williams, USA (3rd Rd.)
2009 Elena Dementieva, RUS (3rd Rd.)
2010 Dinara Safina, RUS (1st Rd.)
2011 Kim Clijsters, BEL (2nd Rd.)
2012 Serena Williams, USA (2nd Rd.)
2013 Caroline Wozniacki, DEN (2nd Rd.)
2014 Serena Williams, USA (2nd) & Li Na, CHN (1st/AO champ)
2015 Simona Halep, ROU (2nd Rd.)
2016 Angelique Kerber, GER (1st Rd./AO champ)
2017 Angelique Kerber, GER (1st Rd., earliest RG #1 ever)



*NCAA WOMEN'S TOURNAMENT CHAMPIONS*




[recent singles winners]


2009 Mallory Cecil, Duke
2010 Chelsey Gullickson, Georgia
2011 Jana Juricova, California
2012 Nicole Gibbs, Stanford
2013 Nicole Gibbs, Stanford
2014 Danielle Collins, Virginia
2015 Jamie Loeb, North Carolina
2016 Danielle Collins, Virginia
2017 Brienne Minor, Michigan


[recent doubles winners]


2010 Hilary Barte / Lindsay Burdette (Stanford)
2011 Hilary Barte / Mallory Burdette (Stanford)
2012 Mallory Burdette / Nicole Gibbs (Stanford)
2013 Kaitlyn Christian / Sabrina Santamaria (USC)
2014 Maya Jansen / Erin Routcliffe (Alabama)
2015 Maya Jansen / Erin Routcliffe (Alabama)
2016 Brooke Austin / Kourtney Keegan (Florida)
2017 Francesca Di Lorenzo / Miho Kowase (Ohio State)


[overall singles champions by school]


14 - Stanford
4 - Florida
3 - Georgia
2 - California, Duke, Virginia
1 - Baylor, Georgia Tech, Miami, Michigan, San Diego, UCLA, USC, Wake Forest


[most singles titles]


2 - Sandra Birch, Stanford
2 - Danielle Collins, Virginia
2 - Patty Fendick, Stanford
2 - Nicole Gibbs, Stanford
2 - Laura Granville, Stanford
2 - Amber Liu, Stanford
2 - Lisa Raymond, Florida




TOP QUALIFIER:

Marketa Vondrousova/CZE




TOP EARLY-ROUND (1r-2r):

xx


TOP MIDDLE-ROUND (3r-QF):

xx


TOP LATE-ROUND (SF-F):

xx


TOP QUALIFYING MATCH:

Q3: Quirine Lemoine/NED def. Arantxa Rus/NED 2-6/7-6(3)/6-3 (down 6-2/5-3, saved 2 MP)




TOP EARLY-RD. MATCH (1r-2r):

xx


TOP MIDDLE-RD. MATCH (3r-QF):

xx


TOP LATE-RD. MATCH (SF-F/Jr.):

xx


=============================




FIRST VICTORY:

#15 Petra Kvitova/CZE (def. Boserup/USA)




FIRST SEED OUT:

#31 Roberta Vinci/ITA (1st Rd.-lost to Puig/PUR)




UPSET QUEENS:

xx


REVELATION LADIES:

xx


NATION OF POOR SOULS:

xx


LAST QUALIFIER STANDING:

1st Rd. wins: Abanda, Errani, Hogenkamp, Mattek-Sands (LL win: Jabeur)


LAST WILD CARD STANDING:

1st Rd. wins: none


LAST PASTRY STANDING:

1st Rd. wins: Dodin, Mladenovic, Parmentier
MADEMOISELLE/MADAM OPPORTUNITY: xx
IT "??": xx


COMEBACK PLAYER:

Nominees: Kvitova, Errani


CRASH & BURN:

#1 Angelique Kerber/GER (first #1-ranked woman to lost RG 1st Rd.; first at any slam since '01)


ZOMBIE QUEEN (TBA at QF): Nominees: Mladenovic (1st Rd.- down 3-0 in 3rd to Brady); Jabeur (lucky loser, in 2nd Rd.)


DOUBLES STAR:

xx


VETERAN PLAYER (KIMIKO CUP):

xx


JUNIOR BREAKOUT:

xx
Légion de Lenglen HONOREE: x
LA PETIT TAUREAU TROPHY: TBA June 1 (Justine Henin Day)




Artist:
Paul Thurlby
All for Day 2. More tomorrow.