RG.9- A Roman Holiday at Roland Garros
With most of the Kiki Drama moving off the main stage for now, Day 9 provided us with a bit of delayed gratification. Simona vs. Elina 2017,
Part Deux
will indeed take place in Paris.
Another RG Junior Champions battle: Simona will play against Elina Svitolina for a spot in the Semifinals of #RG17!

??Getty pic.twitter.com/U7fS52Qvwf

— Team Halep (@FansOfSimona) June 5, 2017
But the pre-production process wasn't exactly what you might call "smooth."


A few weeks ago, it was easy to see the potential of a Simona Halep vs. Elina Svitolina match-up on the terre battue of Roland Garros. At the time, they were the two most in-form clay court players of the spring (along with a certain disrespectful French bully who says she's "big on human values," though *she* never actually won a title this spring). As the Madrid and Rome champions, respectively, the Romanian and the Ukrainian both came to Paris with something to prove on a landscape that was assured of missing many big names, while most of them in attendance didn't exactly view the clay as the surface that allowed for their best opportunity to stage a career-defining (and changing) run.

At that point in May, Halep was largely considered to be in the best shape to contend, having reached the RG final in 2014, and telling anyone who would listen about how she was now a "2.0" version of herself, one who wouldn't get frustrated when she couldn't play perfectly on the court, or who'd look for a trap door to escape a bad situation on gameday rather than work to find a way to re-take the momentum of such a match. Since a brief split/disagreement with coach Darren Cahill in March, Halep's new attitude had lightened her mental load and given her an injection of belief, and her results were proving how potent it could turn out to be. Meanwhile, Svitolina, who'd posted her best career slam result (QF) at RG two years earlier, was continuing along her path of mixing and matching coaches, picking up something from each and looking for more knowledge elsewhere, while also gradually building her contender's resume with each passing week. After winning a small International event in Istanbul (in the same week that the bigger Stuttgart tournament was taking place), she cruised into Rome and reached the final there. She found Halep waiting for her in anticipation of their first meeting since 2013.

It was a good final, or at least it was until Halep badly rolled her ankle late in the 1st set. She still won it, but she was progressively left (and made by Svitolina's consistency) defenseless as the match went on, unable to fully utilize her speed around the court, but not wanting to "give up," either. The Ukrainian won in three sets, becoming the only woman to claim multiple clay titles in 2017, but we couldn't help but wonder "what could have been" in Rome. At the time, I said that another Halep/Svitolina clash "would be a great QF/SF/F match-up in Paris should both players be healthy and in good enough form to get that far." And that was the lingering issue. Svitolina was nursing a groin injury, while Halep had torn an ankle ligament that left her "50/50" to even play Roland Garros.

As things turned out, Svitolina seemingly recovered just fine, while Halep's "less important" ankle ligament didn't prevent her playing. The Romanian came into Monday's Round of 16 match having not lost a set in Paris, while Svitolina had dropped just one. Scheduled to open play on Day 9 on the grounds' two biggest show courts, they simultaneously fought their opponents for a berth in the quarterfinals.

For Simona it would be a breeze. For Elina, not so much.


Simona Halep is the only WTA player left who hasn't dropped a set yet! #RG17 #SuperSimo pic.twitter.com/66jTAI0aNr

— Tennis Memes (@ATPWTAMemes) June 5, 2017


Against veteran Carla Suarez-Navarro on Chatrier court, Halep was "Peerless Simona" for exactly one hour. Of course, it's likely easy for her to be a "new" Halep when she plays as well as she did against the Spaniard. She burst out of the gate to take a 5-0 lead, winning the 1st set 6-1, then breaking to open the 2nd. CSN broke back a game later, but Halep never lost another game. She completed an expert 6-1/6-1 thrashing of the two-time RG quarterfinalist in 1:00, erasing her previous 0-4 record on clay against Suarez-Navarro and advancing to her first final eight in Paris since reaching the final three years ago.


Quick work for ????@Simona_Halep. She defeats ????@CarlaSuarezNava in Round 4 of @RolandGarros.
Next up - ????@ElinaSvitolina or ????Petra Martic. pic.twitter.com/yXVjpjs3Ge

— Tennis Channel (@TennisChannel) June 5, 2017


While that was going on, Svitolina was being made to fight for her RG life on Lenglen, as for a second straight slam (after Mirjana Lucic-Baroni in Melbourne) a Croat threatened to hijack the tournament's second week narrative with an unlikely comeback tale. Ranked #290, qualifier Petra Martic was looking to add to a story that had already seen her return from a ten-month layoff due to a back injury and put up a 23-3 record on the ITF circuit this spring and in Roland Garros qualifying and main draw play over the past week and a half, including two victories over seeded players Madison Keys and Anastasija Sevastova, after having not won a slam MD match since 2013. Nearly a Top 40 player (#42) in 2012, Martic reached the RG Round of 16 that season, but has battled injuries seemingly ever since. In fact, three years ago, she retired (this time with a wrist injury) after losing the first five games of her 1st Round match in Paris. The player who advanced to the next round that day? Why, none other than Svitolina.

The Ukrainian didn't get off so easily this time around.

Against a nervous (and ailing, it turned out) Svitolina in the 1st set, Martic played a controlled, consistent brand of tennis. She grabbed a break lead at 3-2 and ultimately carried it out to take the set, holding for 6-4, winning 16 of 19 points on serve. The Croat broke to take a 1-0 lead in the 2nd, as well, but that was when Svitolina finally began to find her head. Taking a love/40 lead on Martic's serve a game later, she got the break back, then held from 15/40 down to go up 2-1. She broke to take a 4-2 advantage, gave the break back, but then recovered it to get the chance to serve out the set. She held to win it 6-3, following up back-to-back swing volley winners with a backhand crosscourt shot behind Martic on set point to knot the match.

In the 3rd, Svitolina was tasked with serving second. Thus, as Martic continually held her own serve, the Ukrainian was forced to hold, as well, in order to avoid a troublesome hole that, if it happened late in the set, could quickly usher in the end of the match. Finally, such a moment happened when Martic got the break for a 4-2 lead, breaking at love after Svitolina had a string of errors. The Croat's love hold suddenly make it 5-2 in the 3rd. A game later, she took a love/30 lead on Svitolina's serve and was just two points away from upsetting the #5 seed to reach the QF. But, as is often the case, the nerves that the Ukrainian felt at the start of the match were now being experienced by the underdog player with less experience in such situations.

Svitolina held for 5-3, and the match was never the same.

Martic still served for the win in game #9, but what had been a controlled and consistent performance was now going off the rails, as her forehand cracked first. Soon her grip on the match would follow, as Svitolina's defensive skills kept the Ukrainian's hopes alive. Falling down 15/40, Martic lost serve and the set was suddenly back on serve. Svitolina grabbed a 40/love lead in her own service game, holding for 5-5, then breaking the Croat at love to go up 6-5. In a matter of minutes, the Ukrainian had gone from being two points from defeat to serving for the match.

It didn't take much longer. Svitolina reached 30/love with a drop shot after reaching a short ball at the net, and she fired an ace to reach match point. When Martic couldn't get back a crosscourt forehand, Svitolina had escaped with a 4-6/6-3/7-5 victory, winning the final five games and showing once again that just holding one's nerve is sometimes the difference between a hugely disappointing loss and the potential to still go on to produce the greatest moment of a career. In the end, Svitolina claimed 20 of 23 points after falling behind 2-5, love/30 on serve in the final set.


Five. Straight. Games.@ElinaSvitolina rallies from 2-5 down in the 3rd to defeat Martic 4-6 6-3 7-5 & advance to QFs for 2nd time.#RG17 pic.twitter.com/CoocQnwlPw

— Roland-Garros (@rolandgarros) June 5, 2017
Comeback complete.

That deserves a c'mon! #RG17 pic.twitter.com/X5Cl1U7KLL

— Roland-Garros (@rolandgarros) June 5, 2017


Martic's spring has been a wonderful moment in her career, as her perseverance has allowed her to rediscover her spot on a tour-level stage. A few months ago she was huddled around #600 in the rankings, with her path forward hardly a given. She'll climb to around #125 in the next rankings, and should be able to actually look forward to a continued WTA presence as the season heads into the heart of summer. Of course, it'll be difficult to forget how her Paris run ended, but she seems well on her way.


This says all: "it hurts, I was 2 points away to the match...I just want to take the positives out of it..." ?? https://t.co/7JOLAfQpu2

— Petra Martic (@PetraMartic1991) June 5, 2017
It was a very frustrating day for Petra Martic, who almost topped of her amazing run starting in Qs with a slam QF. pic.twitter.com/WZVPik2el4

— Jimmie48 Photography (@JJlovesTennis) June 5, 2017


After all, her Twitter header *does* read, "Being a professional tennis player makes my dream come true." So, she should be all right.

Meanwhile, this will be Svitolina's second RG quarterfinal, two years removed from her first, which had come five years after she won the girls title in Paris. Halep won her RG junior crown two years earlier, in 2008. Three and a half years after they first met in Sofia in 2013...


Last time @Simona_Halep and @ElinaSvitolina played? ??

2013 Sofia Round Robin pic.twitter.com/YErsOgfhKy

— WTA (@WTA) May 21, 2017


and two and a half weeks after their second meeting in Rome...


Comeback complete!@ElinaSvitolina captures @InteBNLdItalia title!

Edges Halep 4-6, 7-5, 6-1! #ibi17 pic.twitter.com/RbVNW1U80A

— WTA (@WTA) May 21, 2017


the third time will now get the chance to be a charm. That is, if an injury doesn't get in the way yet again.


Svitolina felt a sharp pain shoot into her back 30 mins before the match, tried sorting it out in remaining 1/2 hour: "It was a big mess"

— René Denfeld (@Renestance) June 5, 2017
But let's cross that bridge when (and if) we come upon it.






=DAY 9 NOTES=
...while the Halep/Svitolina QF match-up is the only one that will feature a pair of current Top 10 players, *the* highest-ranked player remaining in the draw is #2 Karolina Pliskova. Still.

The Czech has consistently downplayed her expectations on clay this spring, often publicly ripping apart specific parts of her game in brutal post-match assessments. But, with such a low bar to clear, she actually didn't play all that badly on the dirt the last few months and, well, here she is. Facing off with the rare South American player still alive in the second week of a major, Pliskova got more than she likely was bargaining for in the 1st set. Paraguay's Veronica Cepede raced to a 5-1 lead and won the set 6-2. Pliskova got the early break in the 2nd, grabbing a 4-0 lead before VCR finally began to inch back. The Czech won 6-3 to send things to the 3rd.

Another early break gave Pliskova a 2-1 advantage, but Cepede Royg got things back on serve, and even held BP in game #7 before the Czech held for 4-3. She got the break two games later, and finally served out the match for a 2-6/6-3/6-4 win to advance to her third straight slam QF (the longest active streak on tour), and her first in Paris.


[2]????@KaPliskova def. ????@VeroCepede - R4 of 2017 @RolandGarros
2-6 6-3 6-4
Karolina faces [28]????@CaroGarcia in Q/F#RolandGarros2017 #RG17?? pic.twitter.com/yrIYkoY29U

— Tennis Channel (@TennisChannel) June 5, 2017


Her opponent comes from the all-Pastry 4th Rounder pitting Caroline Garcia and Alize Cornet for the right to join Kristina Mladenovic as the second of what will be the first set of French women in the RG QF since 1994.

Of course, this one was but a minor battle in the whole series of intra-Pastry wars set off in 2017, but hardly stoked by, Garcia's decision to back off from Fed Cup participation, the ending of her doubles partnership with Mladenovic in order to focus on singles, and then the French Federation's poking of the hornet's nest with a sharp stick by trying to force players to don the tri-color uniform in international team events. Of course, what's accompanied it all has been snide social media insults, questioning of Garcia's integrity, patriotism and even intelligence by her former doubles partner, most recently fed once again yesterday when Kiki declared that they actually weren't good friends even when they were a doubles duo, and blamed Garcia's supposed lack of etiquette when it came to ending their doubles partnership for much of the ill manners, though when one sees how Mladenovic immaturely handles rejection or opposition, it's hard to have too much issue with Garcia for not wanting to be in the room when she told her that she didn't desire to play with her anymore. I mean, she *could* have gone that route... but, well, would you if you didn't *have* to and could keep a respectful distance instead?

Anyway, while the FFT's Il Duce-style Prez watched from the stands, the good news was that, with two French players, the crowd wasn't willing to pick a side. And neither tried to grind the other into powder between points by working the crowd into a tizzy, either. So, you know, it was all about the tennis, and was more or less a serene affair. (Yes, even with Alize around.)

As it turned out, as it should have been if all things were equal, Garcia proved to be the better player, even though she's balked at the past when it came to playing on the pressure-cooker stage that is Chatrier. She took a break lead at 4-2 in the 1st and carried it out to a 6-2 win, and led 4-2 in the 2nd, as well. Of course, things couldn't be *that* easy. Serving in game #7, Garcia dropped a 10-minute serve game as Cornet got back on serve at 4-3. Garcia broke back from 30/love down a game later and served for the match. After struggling to put away Hsieh Su-Wei the other day, Garcia's backhand error and back-to-back DF broke her own serve as Cornet closed to 5-4. But she still had the fact that Cornet was serving second working in her favor. Garcia could still break serve to win, avoiding another potential serving fiasco. And that's what she did, going up love/40 on Cornet's serve, then pulling off a beautiful shot on MP #2, firing a crosscourt forehand into the corner from way behind the baseline to end a rally and lock away a 6-2/6-4 victory and her first slam QF appearance.


[28]????@CaroGarcia def. ????@AlizeCornet in Round 4 of 2017 @RolandGarros
6-2 6-4
Garcia faces [2]????@KaPliskova in Q/F#RolandGarros2017 #RG17?? pic.twitter.com/TnBikNqN4i

— Tennis Channel (@TennisChannel) June 5, 2017


There was even a fairly nice exchange at the net between the two. Though, of course, we know that Cornet was never the true instigator in this whole Garcia-vs.-the-Pastries mess. *She* plays tomorrow, and her enabler-in-chief will surely be watching from the stands then, as well.


Fly with Caro (straight into the QFs)@CaroGarcia secures a spot in 1st Major QF with 6-2 6-4 win over countrywoman Cornet.#RG17 pic.twitter.com/prbOK2wH2c

— Roland-Garros (@rolandgarros) June 5, 2017


...in women's doubles, the relevant-in-many-ways advancement of Casey Dellacqua & and doubles partner Ash Barty pushed the Aussies into the QF with a win over fellow Aussie Dasha Gavrilova & Hordette Anastasia Pavlyuchenkova, 7-6(2)/6-4. Also advancing were #1-seeded Bethanie Mattek-Sands & Lucie Safarova, who defeated Svetlana Kuznetova & (wouldn't you know it) Mladenovic, who hasn't done nearly as well in doubles in 2017 without Garcia by her side (13-9 overall, 8-7 w/ other partners). They won four titles and reached two other finals from January through RG last year.

Dellacqua is also alive in the mixed, and is the only woman still with a shot to walk away with two titles. She advanced to the semis today with Andy Ram. Elsewhere, #2-seeded Sania Mirza & Ivan Dodig fell to #7 Gaby Dabrowski & Rohan Bopanna.

...the girls singles Round of 16 is rounding into shape. Today, the Russians ruled.

#1 Anatasasia Potapova defeated Kaja Juvan (SLO), 6-4/6-4, while Marta Paigina took out #13 Emily Appleton, 6-1/6-2. Amina Anshba, cramping and given time warnings in the final set, outlasted AO champ and #4 seeded Marta Kostyuk of Ukraine. Also advancing was Elena Rybakina, making it five Hordettes in the final sixteen, with a chance for another, as Anzhelika Isaeva (who just won this weekend's Grade 1 Astrid Bowl) still must face #2-seeded Bannerette Amanda Anisimova, last year's RG girls runner-up who this year in Paris became the first player born in 2001 to play a slam women's MD match.




...THIS MUST BE WHAT IT'D BE LIKE IF PAM SHRIVER WAS A TELEVISION EXECUTIVE ON DAY 9:

So, while (potentially) one of the best stories of the tournament is taking place in the 3rd set of the Svitolina/Martic match on Lenglen, Tennis Channel decides it's better to show the first half of the opening set of Murray/Khachanov on Chatrier? And it's not just TC, either.


logic of @Eurosport_IT "we show you 4 points of Svitolina-Martic, but we reverse to Murray warming up as she is serving for the set" #RG17 pic.twitter.com/X9Kpm170al

— Giulio Gasparin (@GiulioGasparin) June 5, 2017


If the most successful player of the first half of the WTA season, and one of the co-favorites heading into Paris, on the verge of being upset (or, at it turned out, avoiding such a fate) by the Croatian Cinderella comeback story of *this* slam isn't good enough to even merit half-focus (or even 1/100th) on the air, why is everyone gathering together to have a combined men's and women's slam at all?

It's difficult to *not* be declared to be "in a rut" by a no-nothing "expert" when what is essentially the car dealer drives the newly-arrived, next-big-thing automobile into a ditch and leaves it there -- with the engine running -- rather than display it in the showroom where everyone can see, and maybe grow to admire, it. Better to keep it locked away and, if anyone asks, just pretend it doesn't exist.



...LIKE ON DAY 9:

Martina Navratilova, after calling back-to-back matches in which both Simona Halep and Andy Murray proved an ability to control their emotions after being two of the worst at that skill in recent years, saying, "Use all your energy for your shots. What a concept!"



...LIKE ON DAY 9:

#TeamABCD into the quarterfinals! ("But what will the children say? They're being further prepared for influence by the devil because of the success of players who haven't won as many slam titles as I have... and I *do* have more, you know, just in case you forgot, which means I *can* tell you how to live your life," said Margaret Court, inside her head... well, unless she's *actually* said something like that out loud once again.)


Quarter final time ?????????? #teamABCD #bff #doubletrouble #RG17 pic.twitter.com/pAm0yQloE5

— Ash Barty (@ashbar96) June 5, 2017


We really need Serena to get back and win those two more slams, just so everyone can move on and never look back real soon.



...LIKE ON DAY 9:

Rodionova: The Reunion


...VANIA UPDATE ON DAY 9:
Surgery update: I'm 8 weeks post op and can walk normally but cannot run just yet. Progress has been good but slow and I'll miss the summer

— Vania King (@queen_v21) June 5, 2017
..season. I'm looking forward to being back on court soon and thanks for the support!

— Vania King (@queen_v21) June 5, 2017


Sania is going to want to be paid for her springtime babysitting services regarding Slava, though.



...AT LEAST HE HAS HER BACK ON DAY 9:

Although, if he'd told her to be prepared for the crowd on Day 8...


Congrats to k. Mladenovic.@GarbiMuguruza very proud of you.Never simple to be defending champion.To the French crowd, pathetic, no class!!

— Sam Sumyk (@SamSumyk) June 4, 2017




...LIKE ON DAY 9:

Baby-trick shottin'


Trick Shot Sunday ?? pic.twitter.com/JaUjqLEnGh

— Sloane Stephens (@SloaneStephens) June 4, 2017


Though, from this angle, I'm not really sure what the trick shot was the Sloane pulled off there.



...LEARNING THAT VIRTUAL BOWLING IN HIGH HEELS IS "A THING" ON DAY 9:

I guess. But I'm not sure it *should* be.






...FURTHER PROOF OF THE INSANITY OF ROLAND GARROS SCHEDULING ON DAY 9:

On Day 10, two women's quarterfinals will be played... at the same time. Nadal and Djokovic will both play, as well... at the same time, right after the women's matches. Stupid.

Yeah, yeah, yeah... weather might mean that both sets of matches may not get finished if played consecutively. But this is supposed to be a S-H-O-W above all else, and willingly doing the sport an injustice -- which is especially the case with the head-to-head Nadal and Djokovic matches -- because of just the possibility that it might prevent one player from eventually having a slight advantage when it comes to time off before a potential match a round later is just wrong.

But, hey, at least Il Duce Giudicelli will be able to say that the FFT made the trains run on time.



...and, finally...







BOL, CROATIA (WTA 125 Series/Red Clay)


16 Singles Final: Minella d. Hercog
16 Doubles Final: Knoll/Martic d. Olaru/Soylu
17 Top Seeds: Larsson/Minella
=============================


=SF=


Krunic d. #5 Errani
Van Uytvanck d. #2 Minella


=FINAL=


Krunic d. Van Uytvanck



=DOUBLES CHAMPS=


#2 Knoll/Zanevska

...although, now The Bracelet won't be able to ask Simona if she can borrow her lucky bracelet for the week. I'll still engage in a little bit of "hopeful prognosticating" here, though.
The lucky bracelet keeps @Simona_Halep going...

How she (and her jewelry) derailed Suarez-Navarro: https://t.co/3r1A3mSJD9 #RG17 pic.twitter.com/L5VIvfFVrY

— Roland-Garros (@rolandgarros) June 5, 2017




*WOMEN'S SINGLES QF*


Jelena Ostapenko/LAT vs. #11 Caroline Wozniacki/DEN
#13 Kristina Mladenovic/FRA vs. #30 Timea Bacsinszky/SUI
#5 Elina Svitolina/UKR vs. #3 Simona Halep/ROU
#28 Caroline Garcia/FRA vs. #2 Karolina Pliskova/CZE



*WOMEN'S DOUBLES QF*


#1 Mattek-Sands/Safarova (USA/CZE) vs. Flipkens/Schiavone (BEL/ITA)
#3 Y.Chan/Hingis (TPE/SUI) vs. Olaru/Savchuk (ROU/UKR)
Begu/Sai.Zheng (ROU/CHN) vs. Barty/Dellacqua (AUS/AUS)
#6 Hradecka/Siniakova (CZE/CZE) vs. #2 Makarova/Vesnina (RUS/RUS)



*MIXED DOUBLES QF*


MJ.Martinez-Sanchez/Demoliner (ESP/BRA) vs. Groenefeld/Farah (GER/COL)
Dellacqua/Ram (AUS/USA) def. Hradecka/Matkowski (CZE/POL)
Klepac/Inglot (SLO/GBR) vs. #3 Hlavackova/Roger-Vasselin (CZE/FRA)
#7 Dabrowski/Bopanna (CAN/IND) def. #2 Mirza/Dodig (IND/CRO)



*GIRLS SINGLES ROUND OF 16*


x vs. Marta Paigina/RUS
x vs. x
#3 Bianca Andreescu/CAN vs. Sofya Lansere/RUS
#12 Olesya Pervushina/RUS vs. x
#7 Whitney Osuigwe/USA vs. Xin Wang/CHN
x vs. Amina Anshba/RUS
Hailey Baptiste/USA vs. #11 Elena Rybakina/RUS




Coming soon. @vika7 @mikejoyce73 @ashconrezazadeh pic.twitter.com/oi6q8ofxOU

— The Overrule (@theoverrule) June 3, 2017

Great performance from @CaroWozniacki Not much more needed for me to say... ?????? Quarters here we come #Pinish

— sascha Bajin (@BigSascha) June 4, 2017

Here are @Daria_gav's stats during the clay courts season 2017 ????:

W/L matches : 12-6
3-Set W-L : 6-4
W-L× top 30 players : 4-2 pic.twitter.com/kvz1yFdzlV

— Team Daria Gavrilova (@TeamGavrilova1) June 5, 2017
@Daria_gav's schedule for the grass season:

- Birmingham ( 19-25 June )
- Eastbourne ( 25 June -1 July )
- Wimbledon ( 3 - 16 July )

?? ?? pic.twitter.com/jN10XkkalY

— Team Daria Gavrilova (@TeamGavrilova1) June 5, 2017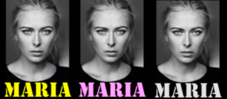 Check out these lucky fans that won @Sugarpova candy at #bookexpo17! Keep an eye out for @MariaSharapova's book, coming this fall! pic.twitter.com/VQgCHuqTcL

— Farrar,Straus&Giroux (@fsgbooks) June 2, 2017




*2017 RG FINAL 8*




[by career slam QF]


9...Caroline Wozniacki, DEN
8...Simona Halep, ROU
4...Timea Bacsinszky, SUI
3...Karolina Pliskova, CZE
2...Kristina Mladenovic, FRA
2...Elina Svitolina, UKR
1...Caroline Garcia, FRA
1...Jelena Ostapenko, LAT


[by career RG QF]


3...Timea Bacsinszky, SUI
2...Simona Halep, ROU
2...Elina Svitolina, UKR
2...Caroline Wozniacki, DEN
1...Caroline Garcia, FRA
1...Kristina Mladenovic, FRA
1...Jelena Ostapenko, LAT
1...Karolina Pliskova, CZE


[w/ consecutive slam QF]


3...Karolina Pliskova


[w/ consecutive RG QF]


3...Timea Bacsinszky, SUI


[2017 slam QF - unseeded]


AO - Mirjana Lucic-Baroni, CRO
AO - CoCo Vandeweghe, USA
RG - Jelena Ostapenko, LAT


[2017 1st-time GS QF]


AO - none
RG - Caroline Garcia, FRA
RG - Jelena Ostapenko, LAT


[2017 slam QF]


2 - Karolina Pliskova, CZE (0-1) *


[2017 slam QF - by nation]


3...USA (3/0) - Vandeweghe,S.Williams,V.Williams
1...CRO (1/0) - Lucic-Baroni
2...CZE (1/1) - KA.PLISKOVA(2)
1...DEN (0/1) - WOZNIACKI
1...ESP (1/0) - Muguruza
2...FRA (0/2) - GARCIA,MLADENOVIC
1...GBR (1/0) - Konta
1...LAT (0/1) - OSTAPENKO
1...ROU (0/1) - HALEP
1...RUS (1/0) - Pavlyuchenkova
1...SUI (0/1) - BACSINSZKY
1...UKR (0/1) - SVITOLINA


[WTA career slam QF - active]


47...Serena Williams, USA
37...Venus Williams, USA
24...Maria Sharapova, RUS
16...Victoria Azarenka, BLR
15...Svetlana Kuznetsova, RUS
12...Aga Radwanska, POL
9...Petra Kvitova, CZE
9...CAROLINE WOZNIACKI, DEN
8...SIMONA HALEP, ROU
8...Jelena Jankovic, SRB
7...Dominika Cibulkova, SVK
7...Sara Errani, ITA
7...Angelique Kerber, GER
7...Francesca Schiavone, ITA
7...Patty Schnyder, SUI
7...Samantha Stosur, AUS


[WTA slam QF in 2010's]


19...Serena Williams, USA
14...Victoria Azarenka, BLR
11...Maria Sharapova, RUS
9...Petra Kvitova, CZE
9...Aga Radwanska, POL
8...SIMONA HALEP, ROU
8...Li Na, CHN (retired)
8...CAROLINE WOZNIACKI, DEN
7...Sara Errani, ITA
7...Angelique Kerber, GER
7...Venus Williams, USA
6...Dominika Cibulkova, SVK
6...Ekaterina Makarova, RUS
6...Samantha Stosur, AUS
5...Garbine Muguruza, ESP



*UNSEEDED/WC/Q in SLAM QF SINCE 32-SEED DRAW*




[began w/ 2001 Wimbledon]


01 US - Bedanova
02 AO - Ad.Serra-Zanetti
02 RG - Pierce,C.Fernandez,Suarez
02 WI - Likhovtseva
02 US - Bovina
03 AO - Shaughnessy,Ruano-Pascual
03 RG - Pierce
04 WI - Sprem
04 US - Asagoe
05 RG - Karatantcheva
06 AO - Hingis(wc)
06 WI - Bremond(q)
07 AO - S.Williams,Safarova [W=SERENA]
07 US - Szavay
08 RG - Kanepi,Suarez-Navarro(q)
08 WI - Zheng(wc),Tanasugarn
09 AO - Dokic(wc),Suarez-Navarro
09 RG - Sharapova,Cirstea
09 WI - Lisicki,Schiavone
09 US - Wickmayer,K.Bondarenko,Oudin,Clijsters(wc) [W=KC]
10 AO - J.Zheng,Kirilenko,Henin(wc) [RU=HENIN]
10 RG - Shvedova
10 WI - Kvitova,Kanepi(q),Pironkova
10 US - Cibulkova
11 WI - Lisicki(wc),Paszek
11 US - Kerber
12 AO - Makarova,Errani
12 RG - Shvedova(q)
12 WI - Paszek
13 AO - Kuznetsova
13 RG - Kuznetsova
13 WI - Kanepi
13 US - Hantuchova,Pennetta
14 RG - Muguruza
14 WI - Zahlavova-Strycova
14 US - Bencic,Peng
15 AO - Keys
15 RG - Van Uytvanck
15 WI - Vandeweghe
15 US - Mladenovic,Vinci [RU=VINCI]
16 AO - Konta,Sh.Zhang(q)
16 RG - Bertens,Pironkova,Putintseva,Rogers
16 WI - Shvedova,Vesnina
16 US - Konjuh,Sevastova,Wozniacki
17 AO - Lucic-Baroni,Vandeweghe
17 RG - Ostapenko



*ACTIVE PLAYERS WITH EXACTLY ONE SLAM QF IN CAREER*


Belinda Bencic, SUI
Kiki Bertens, NED
Sorana Cirstea, ROU
Kirsten Flipkens, BEL


Caroline Garcia, FRA


Anna-Lena Groenefeld, GER
Ana Konjuh, CRO
Michaella Krajicek, NED


Jelena Ostapenko, LAT


Melanie Oudin, USA
Peng Shuai, CHN
Yulia Putintseva, KAZ
Shelby Rogers, USA
Anastasija Sevastova, LAT
Alexandra Stevenson, USA
Barbora Strycova, CZE
Alison Van Uytvanck, BEL
Elena Vesnina, RUS
Yanina Wickmayer, BEL
Zhang Shuai, CHN



**WTA "CAREER QF SLAM" - active**




[with slam at which completed]


Azarenka - 2012 US (28th)
Cibulkova - 2014 AO (26th)
Date - 1995 WI (23rd)
Halep - 2015 US (22nd)
Kerber - 2016 AO (33rd)
Kuznetsova - 2006 RG (16th)
Kvitova - 2015 US (30th)
Pavlyuchenkova - 2017 AO (37th)
Schiavone - 2011 AO (42nd)
Sharapova - 2005 US (12th)
S.Williams - 2001 RG (12th)
V.Williams - 1998 WI (6th)
Zvonareva - 2010 US (31st)
--
ALSO: Hingis - 1997 WI (11th)




TOP QUALIFIER:

Marketa Vondrousova/CZE




TOP EARLY-ROUND (1r-2r):

#23 Samantha Stosur/AUS




TOP MIDDLE-ROUND (3r-QF):

xx


TOP LATE-ROUND (SF-F):

xx


TOP QUALIFYING MATCH:

Q3: Quirine Lemoine/NED def. Arantxa Rus/NED 2-6/7-6(3)/6-3 (down 6-2/5-3, saved 2 MP)




TOP EARLY-RD. MATCH (1r-2r):

1st Rd. - #13 Kristina Mladenovic/FRA def. Jennifer Brady/USA 3-6/6-3/9-7 (back injury; down 3-0 in 3rd; on third attempt to serve out match)


TOP MIDDLE-RD. MATCH (3r-QF):

xx


TOP LATE-RD. MATCH (SF-F/Jr.):

xx


=============================




FIRST VICTORY:

Petra Kvitova/CZE (def. Boserup/USA)




FIRST SEED OUT:

#31 Roberta Vinci/ITA (1st Rd.-lost to Puig/PUR)




UPSET QUEENS:

South Americans (Duque Marino/COL & Cepede Royg/PAR)




REVELATION LADIES:

Muslim woman (LL Jabeur/TUN first Arab in 3rd Rd.; Buyukakcay/TUR 1st Rd. win for second straight year)




NATION OF POOR SOULS:

Germany (2-5 in 1st Round; Kerber first #1 out so early)




LAST QUALIFIER STANDING:

Petra Martic/CRO (in 4th Rd.)




LAST WILD CARD STANDING:

Chloe Paquet/FRA (2nd Rd.)




LAST PASTRY STANDING:

In QF: Garcia, Mladenovic
MADEMOISELLE/MADAM OPPORTUNITY: Nominees: Wozniacki, Garcia, Ka.Pliskova, Halep, Svitolina
IT "Teen":

Jelena Ostapenko/LAT




COMEBACK PLAYER:

Petra Kvitova/CZE




CRASH & BURN:

#1 Angelique Kerber/GER (first #1-ranked woman to lost RG 1st Rd.; first at any slam since '01)




ZOMBIE QUEEN OF PARIS:

Kristina Mladenovic/FRA (1st Rd.- down 3-0 in 3rd to Brady, wins 9-7; 3rd Rd. - down 5-2 in 3rd, wins 8-6 vs. Rogers)




DOUBLES STAR:

Nominees: Dellacqua, Mattek-Sands/Safarova, Y.Chan/Hingis


VETERAN PLAYER (KIMIKO CUP):

Nominees: Bacsinszky, Hingis, Dellacqua, MJ.Martinez-Sanchez, Klepac, Groenefeld, Schiavone (WD)


JUNIOR BREAKOUT:

xx
Légion de Lenglen HONOREE: Nominee: Halep, Garcia, Jabeur, Ka.Pliskova
LA PETIT TAUREAU TROPHY:

Elina Svitolina/UKR






Artist:
Paul Thurlby
All for Day 9. More tomorrow.