Backtalk VI - December 16

Well, last weekend Aga and Ula answered the most pressing question of the offseason:
What exactly does a Radwanska do on her sister's birthday?


Apparently, she presents her sibling with a cake made to look like a briefcase full of money. Go figure.

Anyway, happy 23rd, Ula!






Love/Love...

the women of Paraguay were top of mind when it came to the ITF circuit over the past week. 19-year old Montserrat Gonzalez won the $25K event in Mata de Sao Joao, Brazil, winning her sixth 2013 challenger crown (in eight finals) over Argentina's Catalina Pella. Meanwhile, in Santiago, Veronica Cepede Royg knocked off another Argentine, Maria Irigoyen, to take the $25K event there.

In Navi Mumbai, India, it was 32-year old Japanese vet Rika Fujiwara who was the last woman standing, outlasting Poland's Magda Linette in the final to claim her ninth career challenger win, but first since 2011. Brit Katy Dunne won her second title in three weeks, emerging victorious in the $10K in Sharm El-Sheikh with a final win over Waffle Klaartje Liebens. And Swede Rebecca Peterson took the $25K Merida, Mexico event for a second straight week, defeating Venezuelan Adriana Perez in the final.

Meanwhile, 17-year old Austrian Barbara Haas is looking to win her second consecutive title in a $10K in Djibouti. Last week, she defeated Lee Hua-Chen of Taiwan in the final, and the two have advanced to the final yet again this week. I can't seem to find the result of that one yet, so I suspect there was possibly some sort of weather postponement. I'll add an update when the result finally comes in.



Update:

Haas defeated Lee in straight sets for her second straight title.


=============================




Love/15...

Tennis Australia just held the playoff tournament for an automatic wild card berth in next month's Australian Open, and it was won by top-seeded Casey Dellacqua. Dellacqua, who won the same PO berth in 2010, defeated Arina Rodionova (representing Australia, where she's now lived for years with sister Anastasia, in grand slams but "forced" to still be a Russian in all other events since she hasn't been given full citizenship) in the final match.

In the opening round of action, two-time AO Playoff winner Jelena Dokic finally returned to the court after her prolonged absence after wrist surgery, facing off with Jarmila Gajdosova, who missed much time last year with a viral illness. The 30-year old Dokic, who recently stated she'd like to play 2-3 more years if her comeback can get off the ground in '14, wore track pants throughout the match, and there was some question about her current fitness level (not a shock so early in her return) and fell 6-3/6-4 to Gajdosova, but looked for encouragement in the closeness of that 2nd set.

This space will continue to hold onto hope for one more big moment in Dokic's odd, momentum-shifting career. She walked down this road before, and no one knows better than her that no comeback can be deemed a success or failure before it even gets off the ground.


=============================




Love/30...

some of the other AO wild cards have been issued, as well.

The French federation has given a wild card berth to Pauline Parmentier (though, since it's the French federation, that could be subject to change as Melbourne approaches). The wild card given to an Asian player, decided this year again by way of a playoff tournament, has been claimed by China's Tang Hao-chen, who defeated Japan's Risa Ozaki in the final.

The U.S. Wild Card Playoff tournament begins play this Friday in Norcross, Georgia with an eight-woman field.


=============================




15/30...

after her contentious loss in the Eddie Herr semis last week, #1-seeded Varvara Flink rebounded well, celebrating her 17th birthday on Friday and then going on to win the girls 18s in the Metropolia Orange Bowl event in Plantation, Florida.

The Russian defeated #2-seeded Serb Ivana Jorovic 6-1/2-6/6-4 in the final to become the first Hordette in eleven years to take the title.


=============================




15/40...








**RECENT ORANGE BOWL 18s TITLE WINNERS**


2000 Vera Zvonareva, RUS
2001 Vera Zvonareva, RUS
2002 Vera Dushevina, RUS
2003 Nicole Vaidisova, CZE
2004 Jessica Kirkland, USA
2005 Caroline Wozniacki, DEN
2006 Nikola Hofmanova, AUT
2007 Michelle Larcher de Brito, POR
2008 Julia Boserup, USA
2009 Gabriela Dabrowski, CAN
2010 Lauren Davis, USA
2011 Anett Kontaveit, EST
2012 Ana Konjuh, CRO
2013 Varvara Flink, RUS


[selected past champions]


1969 Chris Evert, USA
1970 Chris Evert, USA
1973 Mima Jausovec, YUG
1978 Andrea Jaeger, USA
1982 Carling Bassett, CAN
1984 Gabriela Sabatini, ARG
1985 Mary Joe Fernandez, USA
1986 Patricia Tarabini, ARG
1987 Natasha Zvereva, USSR
1991 Elena Likhovtseva, USSR
1995 Anna Kournikova, RUS
1998 Elena Dementieva, RUS
1999 Maria Jose Martinez Sanchez, ESP



**RECENT AO WILD CARD PO WINNERS**




[Australia]


2006 Jelena Dokic
2007 Alicia Molik
2008 Christina Wheeler
2009 Jelena Dokic
2010 Casey Dellacqua
2011 Olivia Rogowska
2012 Ashleigh Barty
2013 Bojana Bobusic
2014 Casey Dellacqua


[Asia]


2013 Zhang Yuxuan, CHN
2014 Tang Hao-chen, CHN



=============================




30/40...

in national championship action, Anna-Lena Friedsam was declared the German champ with a win in the final over Carina Witthoeft; while Timea Bacsinszky took the Swiss crown, outlasting Viktorija Golubic in the championship match.


=============================




Deuce...






1. $10K Hong Kong 2nd Rd - Xu Shilin/CHN d. Lu Jia-Xiang/CHN 6-3/6-2
$10K Hong Kong Final - Xu Shilin/CHN d. Zhao Di/CHN 6-0/6-3
...once again, it appears that it's a prerequisite that you have to defeat a Lu sister to win a title these days.


-------------------------------------


2. $10K Hong Kong Doubles SF - Myers/Perez (AUS/AUS) d. Lu/Lu (CHN/CHN) 5-7/7-6/10-5
$10K Hong Kong Doubles Final - Myers/Perez (AUS/AUS) d. CJ.Chuang/YH.Lee (TPE/TPE) 4-6/6-3/10-8
...see?


-------------------------------------


3. TA Australian Open WC PO Final - Dellacqua d. Ar.Rodionova
...5-7/7-1/6-0. Rodionovas give you extra points, too. It's a sisterly conspiracy, I tell you!


-------------------------------------





=============================




Advantage, dueling kisses...



First, Vika in her "I woke up like this" Instagram pic: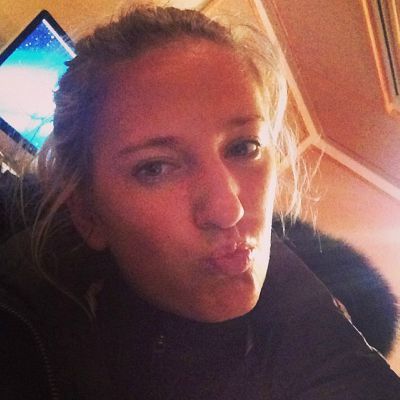 vs. Sorana Cirstea and her winter cap: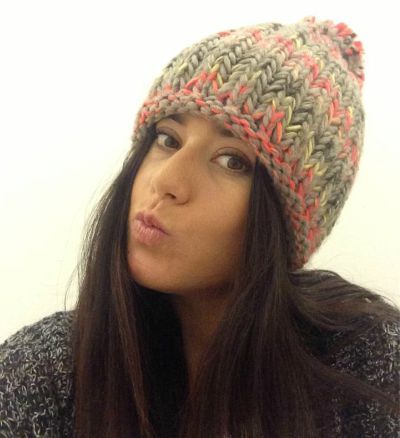 I won't pick a winner because, well, you know that would be unfair... to the Swarmette.


=============================




Deuce...

when the Poles all get together, look out town!

The Rads and Katarzyna Piter: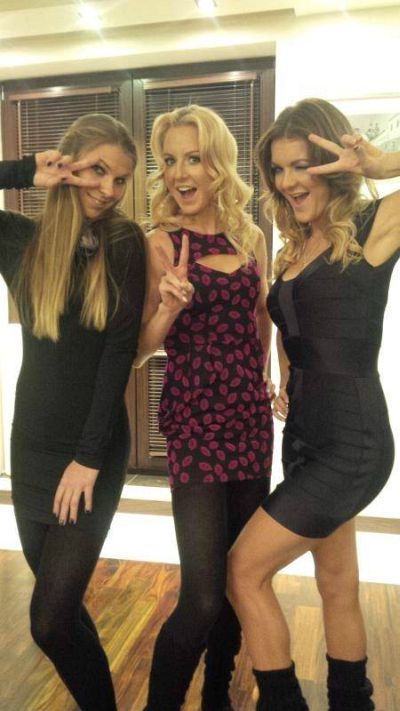 =============================




Advantage, Dominika's lapdog...

Cibulkova's dog was just all tuckered out, I guess.


Of course, the funny thing here is that you could probably have recognized the Slovak just by her thighs without me even having to say that it's her.


=============================




Deuce...

seriously, is this a spectacular Laura Robson picture or what? Hopefully, just like in the photo, her future is still bright enough that she has to wear shades.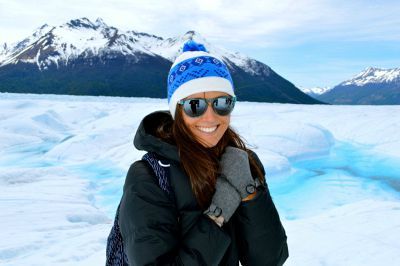 =============================
Advantage, Team "Ovechilenko"... or maybe "Kirivechkin?"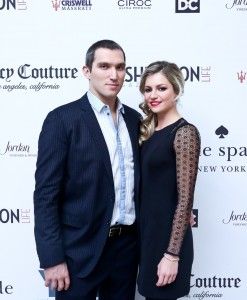 ...in the same week that three-time NHL MVP -- and Maria Kirilenko fiance -- Alex Ovechkin put up a four-goal game in leading the Washington Capitals to a thrilling comeback victory against the Tampa Bay Lightning, he and the Russian tennis star put in an appearance in D.C. at the "Young and the Guest List" party for under-40 A-listers at the Carnegie Library.

Yeah, I know they look like wax figures. But neither Vika nor Li Na are in the photo with them... so, they're real!


=============================




Match...

and, finally, does the old "Kuznetsova Curse" still live and breathe?

Well, if Serena Williams can survive my predictions for her 2014 season in the new "Prediction Blowout," then it may be time to read the last rites for the Curse.

Of course, we are talking about Serena, though. So, no matter what happens, I guess the KC could still apply to players with fewer "superhero" qualities.


=============================



All for now.