US 5.5 - A Spoonful of Serena
On a night on which Serena Williams got her first true test at this U.S. Open, the final stop along the way to her quest to complete a Grand Slam in 2015, the world #1, 21-time slam winner and three-time defending Open champion did what she does more often than not...
she found a way to win a match in which she found her back up against the wall, slowly becoming a louder, bigger and bolder version of herself until she eventually ran a daring-to-dream Bethanie Mattek-Sands off the court in a love 3rd set en route to a 3-6/7-5/6-0 victory.
STAYIN' ALIVE! #Serena survives vs. a game Mattek-Sands 3-6, 7-5, 6-0. pic.twitter.com/sU7UWjRY2c

— US Open Tennis (@usopen) September 5, 2015


To the unknowing eye, one might mistake Mattek-Sands, a 30-year old wild card (in more than one sense of the word) who has often been very good during her career (when she's been healthy, which hasn't been as often as one would hope, what with shoulder, foot and hip injuries holding her back and/or putting her out for stretches in recent years), as maybe not being a serious or studious tennis player. But forget about all the old look-at-me wild outfits, the trademark knee socks, the colorful tattoos and hair and everything else. BMS isn't the sort of player anyone would want to face if they had a choice, let along a player on the trail of history like Williams was on Night 5. In this match, Mattek-Sands was as serious as the fierce look Serena had on her face by the end of the night.



In fact, with a point or two here and there, BMS might have turned history over on its head tonight. Employing an aggressive and varied style that kept a slow-starting Serena off-balance for a set and a half, Mattek-Sands grabbed virtually every opportunity presented to her (converting her first three break point chances in the first two sets) while denying Williams the same comfort (in contrast, she failed on eleven of her first twelve BP). An early break in the 1st set helped BMS build a 3-0 lead. After Williams got back on serve to 3-2, she broke Serena back a game later.

Serving at 5-3, Mattek-Sands got to within two points of the set only to see Williams level things at deuce and reach BP. The thought was that Williams would get the break and then take off. But it didn't happen. Instead, BMS staved off two BP and held when Williams fired a return long, winning the set 6-3 and forcing the #1 seed to -- for what feels like the umpteenth time this season in a slam, probably because it's happened about that many times -- to come from a set down to keep her Grand Slam streak alive.

Guess what she did. But it wasn't a walk in Corona Park.

Mid-way through the 2nd set, Mattek-Sands was still harboring legitimate thoughts about a straight sets win. Coming back from a 15/40 hole, she held for 2-2. As the level of Serena's play rose and rose, BMS held on for dear life. Four games later, Williams took another 40/15 lead on the Mattek-Sands serve. This time, though, she completed the process, getting the break with a deep return of a second serve. As Serena followed the shot toward the net, Mattek-Sands fired her reply long and Williams grabbed a 5-3 lead. But while serving for the set, and going up 30/love, Williams saw BMS battle back to get the break. Serving down 5-6 two games later, Mattek-Sands again fell behind, this time love/40. As Serena came into the net, Mattek's shot went long and Williams took the set 7-5, knotting the match despite being just 3-for-16 on BP chances.

With Williams' "Seranativity" showing, Mattek-Sands double-faulted on BP to fall down 2-0 and the race to the finish was on for Serena. Even after Williams opened game #3 with an ace that won her fifteenth of nineteen points, BMS managed to carve out a BP in the game. When she failed to convert it was the very first time she HADN'T won a BP on the night. She wouldn't get another chance. Williams got the break to go up 4-0, winning her sixth straight game, picking up steam at an alarming rate. An ace locked away a seventh straight, and a break on her third opportunity of game #6 of the 3rd posted a bagel on the scoreboard to officially lock away the victory.


Serena is still alive! Williams crushes third set, defeating Bethanie Mattek-Sands, 3-6, 7-5, 6-0. pic.twitter.com/thrCJuDR5s

— SportsCenter (@SportsCenter) September 5, 2015


It wasn't a case of a "perfect" Serena, nor was it a case of Mattek-Sands faltering down the stretch on the big stage. No, Williams just locked down her game, ripped this match from her fellow American's grasp and ran away with it, putting it in that same place she's put the other millions (or so it seems) of wins that have played out in a very similar fashion throughout her career.

Being one of many such victims doesn't make a loss taste any better for Mattek-Sands on what easily could have turned out to have been the biggest moment of her entire career, but it's the sort of medicine that only a "spoonful of Serena" can make go down in any sort of delightful way for a fallen opponent. At least you know you were beaten by the best. So there's that.

As for everyone watching, well, we're still hungry for more. About FOUR more, to be exact.



=NIGHT 5 NOTES=
...meanwhile, #19 Madison Keys made quick work of #15 Aga Radwanska Friday evening, winning for the first time in four tries against the Pole. In the past, Aga has held off an early onslaught of power tennis by the American and figured out a way to frustrate her, eventually seeing her go down in a hail errors. Most recently, this act played out on slam stages at Wimbledon in 2013 and there again earlier this summer.

Not this time, though.

Keys opened the match with a break of serve and never looked back, breaking Radwanska to win the 1st set 6-3. She grabbed a quick 4-1 lead in the 2nd, too, and carried through to a 6-3/6-2 victory to reach her first career U.S. Open Round of 16 (and her third at a major this season).


.@Madison_Keys races past Radwanska 6-3, 6-2! Sets #USOpen R16 vs @SerenaWilliams--> http://t.co/zb31g8u7KG pic.twitter.com/iX81lHYJxs

— WTA (@WTA) September 5, 2015




...LIKE FROM NIGHT 5:

I don't really need to say anything more here, do I?


Split second decision #Serena #SWeep15 #usopen pic.twitter.com/MmlVcNDbV8

— US Open Tennis (@usopen) September 5, 2015




*SERENA WILLIAMS' RECORD in...*


2015 3-set matches: 17-1 (46-9 since 2011)
Career Slam 3-set matches: 55-20 (U.S.: 10-3)
Career Slam matches when she loses 1st set: 35-32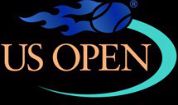 All for now. More on Day 6.