US 9.5 - Venus & Serena, Together Forever ...and again
With the atmosphere on Ashe Stadium court on Night 9 akin to the moments just before a momentous prize fight, you sort of got the feeling that the stakes were too high for the twenty-seventh meeting between Venus and Serena Williams to be a disappointing dud. And it wasn't. While the match may have never risen to the level of a true "classic," it was a solid, well-played quarterfinal that befit what was, in a way, really an occasion to pay homage to the Sisters' own legacy.
Luckily, it was more than just that, too. Truth is, this might have been a match to determine who'll ultimately be the champion of this U.S. Open.


Venus reached her first slam final in New York, while Serena won her first there two years later. Two years after that, they met in the first nighttime final in 2001 to decide the champion, as Venus won her second of back-to-back titles at the event. Fourteen years after their historic meeting in that first of eight all-Williams slam finals, they faced off on Ashe tonight for the first time since 2008 with Serena just three wins away from winning her fifth straight major and her 22nd overall, as well as becoming the first player to accomplish a Grand Slam in twenty-seven years.

It was quite the moment to drink in. Lovely, in fact... from first ball to final hug. And, maybe even better, it was able to be enjoyed without the end result also upsetting Serena's historic pursuit, a feat that, if it becomes reality, will provide the final missing brick in the superstructure of a career that very well may soon have been built so high that no one will ever challenge its peak.


Serena undefeated in Major matches since 2014 #USOpen (33-0), d. Venus 62 16 63 for spot in 7th consec SF in NY. pic.twitter.com/HPfl3dChYy

— ESPNTennis (@ESPNTennis) September 9, 2015


It was a match of shifting momentum, and more outright emotion than has been in the case in their previous outings. The points were usually short, but always of high quality -- save for Serena's "scheduled" bi-roundly mid-match interlude in which her game threatened to slide off the rails until she got things back on the straight-and-narrow just in the "nick of time, of course -- with a healthy mix of hard hitting, clutch serving and, yes, even a dose or two of lobs and/or drop shots.

In the 1st set, Venus' serve (she was the ace leader in the tournament coming into the night) was in good form, as long as she was able to get her first serve in, that is. But that failed to happen just enough times to open the door for Serena to grab the early advantage. She reached break point in the very first game of the match, but Venus saved it, then fired an ace a forehand winner to hold. Five games later, Venus wasn't so fortunate. The older Williams' netted crosscourt forehand gave the younger the break for a 3-2 lead, then she stretched the advantage to a double-break after a lob over her sister gave her a BP which she then converted with a deep return that produced a Venus error. An easy hold gave Serena the 1st set at 6-2, and it was time to pull out the longtime stat about the Sister who wins the opening set winning twenty-two of their previous twenty-six meetings.

In the 2nd, the roles reversed. Venus' slice serve secured the hold for an early 2-1 lead, and she finally got her first break point chance a game later. She failed to convert it, but on her second try she was gifted it courtesy of a Serena double-fault. Venus then held for the third straight time -- all at love -- to take a 4-1 lead. As Serena's errors began to mount, Venus broke her again a game later. Serving for the set, the older Sister saved a break point and put away the 2nd at 6-1 on her third set point.


We're going the distance! Venus completely DOMINATES the 2nd set 6-1. To a 3rd we go...#USOpen #AreYouNotEntertained pic.twitter.com/Pm8JVFeRBS

— ESPNTennis (@ESPNTennis) September 9, 2015


While things were heading to a 3rd set, it wasn't new ground for Serena. 17-1 in three-setters this season, ten of the wins had come along the road to her three slam titles. Although, besides her recent loss in Toronto to Belinda Bencic, the only other time in the past thirteen months in which Serena lost a three-setter was actually to Venus last summer in Montreal. But she was still the favorite. And as she raised her level of play in the final set, it was apparent that nothing was going to change that. Not even her big sister.

Serena grabbed a break lead at 2-0 after fighting off a body serve and getting a break with a backhand to the corner. After saving a break point a game later, in succession, the world #1 fired an ace, a big up the middle serve followed by a winner, and another big serve that forced an error from Venus to hold for 3-0. Venus was game, holding serve and forcing Serena to maintain her level of play in order to close things out. She did. Serving at 5-3, she was knocked backwards at the baseline by a deep power shot from Venus, but got her shot back well enough that her big sister's reply sailed long to give Serena a match point.

With a "tell me 'bout the rabbits" sort of facial expression as she lined up at the baseline to put the final brutal touch on a victory over her sister on a stage that they've shared for so long, but on which she would now have to move on alone, Serena tossed up the ball... and then fired an ace. It sealed a 6-2/1-6/6-3 victory, her sixteenth in their 27-match series and seventh in the last eight, that moves her within two wins of a Grand Slam.

It was fitting that tonight happened at Flushing Meadows. It seems as if that's where the Williams era truly took root. There first meeting in a WTA match actually came in Australia in 1998, and it would be two and a half years before they faced off for a slam title for the first time in their seventh overall head-to-head meeting. But until that night in New York they were something of a curiosity. By the time they had met to decide the '01 U.S. Open title, the sport had been forever changed by their presence. Nothing would ever be the same.

Their story won't end here, at least not this year. Nor will it over the next few days when Serena attempts to add an impenetrable additional layer to her legacy. Tonight's wasn't the Sisters' best match, but it WAS a very good one. And that was nice.


Got chills watching this special moment. The hug and embrace #SerenavsVenus was a shining example of sisterhood: https://t.co/JA2rOp5Dlm"

— Networkergirl (@Networkergirl1) September 9, 2015


In truth, this night will be mostly remembered (assuming Serena goes on to win the title) as a logical and necessary step along her road to immortality. And, in the end, the warm embrace shared between the two at the net after it was all over will probably be remembered most of all. As Venus smiled and comforted her little sister, who'd just gone through the painful experience of beating her -- and realizing that she HAD to do it for the betterment of all, no matter how much it might hurt -- she once again morphed from competitor right back into the big sister she's been all along. One more time, she was there for Serena to tell her that everything was all right. She wasn't going anywhere.

This all won't last forever, though, and nights like this when we are forced to remember that fact now serve as an enjoyable (though, oddly, melancholy, since we can't help but recognize the inevitable winding down of this remarkable tale) ritualistic right for the sport. As a result, this was an extended moment when the past, present and future of the Williams Sisters all simultaneously existed for everyone to see. To bathe in. To appreciate. To respect.

It was a good night.








...LIKE FROM NIGHT 9:

The number is getting so small, even the ESPNers can count down without using their fingers now.


5 down. 2 to go. Leave it all on the court. Walk off the court as sisters and champions. #SerenavsVenus #Champions pic.twitter.com/Wlx8MeMmyy

— Dukie Belle (@dukie525) September 9, 2015




...LIKE FROM NIGHT 9:

Memories.


"She's the toughest person I've played in my life and the best person I know" http://t.co/Y0DXcZaGgc #SerenavsVenus pic.twitter.com/PWVy5OzkIZ

— BBC Sport (@BBCSport) September 9, 2015




...LIKE FROM NIGHT 9:

YOU get a Kleenex! And YOU get a Kleenex! And YOU get a Kleenex!


When they hugged pic.twitter.com/3kAwqCSZub #SerenavsVenus

— Saburi (@teaponpi) September 9, 2015




**U.S. OPEN "LADY OF THE EVENING" WINNERS**


2010 Venus Williams, USA
2011 Samantha Stosur, AUS
2012 Serena Williams, USA
2013 Serena Williams, USA
2014 Victoria Azarenka, BLR
2015 Serena Williams, USA



*U.S. OPEN LAST BANNERETTE STANDING*


2008 Serena Williams (W)
2009 Serena Williams (SF)
2010 Venus Williams (SF)
2011 Serena Williams (RU)
2012 Serena Williams (W)
2013 Serena Williams (W)
2014 Serena Williams (W)
2015 Serena Williams (in SF)



*SERENA WILLIAMS SLAM SEMIFINAL LOSSES*




[25-3 in slam SF]


2000 Wimbledon - Venus Williams
2003 Roland Garros - Justine Henin-Hardenne
2009 U.S. Open - Kim Clijsters



*VENUS AT THE U.S. OPEN*


1997 Runner-up (lost to

Hingis

)
1998 Semifinals (lost to

Davenport

)
1999 Semifinals (lost to Hingis)
2000

Champion


2001

Champion


2002 Runner-up (lost to

S.Williams

)
2003 -
2004 4th Round (lost to Davenport)
2005 Quarterfinals (lost to

Clijsters

)
2006 -
2007 Semifinals (lost to

Henin

)
2008 Quarterfinals (lost to

S.Williams

)
2009 4th Round (lost to

Clijsters

)
2010 Semifinals (lost to

Clijsters

)
2011 2nd Round (w/o to Lisicki)
2012 2nd Round (lost to Kerber)
2013 2nd Round (lost to J.Zheng)
2014 3rd Round (lost to Errani)
2015 Quarterfinal (lost to S.Williams -

???

)
--


BLUE:

won title



**WTA "CAREER QF SLAM" - active**




[with slam at which completed]


Azarenka - 2012 US (28th)
Cibulkova - 2014 AO (26th)
Date-Krumm - 1995 WI (23rd)
HALEP - 2015 US (22nd)*
Ivanovic - 2012 US (32nd)
Kuznetsova - 2006 RG (16th)
KVITOVA - 2015 US (30th)*
Petrova - 2006 AO (24th)
Schiavone - 2011 AO (42nd)
Sharapova - 2005 US (12th)
S.Williams - 2001 RG (12th)
V.Williams - 1998 WI (6th)
Zvonareva - 2010 US (31st)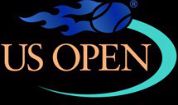 All for now. More on Day 10.