AO.2 - A Czech in Time Saves Nine

And on Day 2 in Melbourne, Lucie Safarova had an adventure vs. Yanina Wickmayer.
9 match points saved.#Safarova comes back from the brink to d. #Wickmayer 3-6 7-6(7) 6-1.#ausopen pic.twitter.com/8eQ9LOX0E4

— #AusOpen (@AustralianOpen) January 17, 2017


What appeared for all the world was going to be a disappointing early Australian OPen exit for the still-looking-for-a-FULL-comeback in singles Czech, who missed last year's AO while recovering from the bacterial infection that caused her to be hospitalized in '15, turned into a devastating loss for Wickmayer, but a signature victory for Safarova, whose nine saved match points on the day included climbing out of a pair a triple MP holes, and saw her fire winners while denying the first seven MP in the string.

Wickmayer led 6-3/5-4 when Safarova held at love. Two games later, serving to stay in the match while down 6-5, Safarova fell behind love/40, and it seemed just a matter of time before it'd be over and Bethanie Mattek-Sands would have her doubles partner all to herself for the rest of this tournament. But that was when Safarova decided she wasn't ready to go. Here's how things went:

MP #1: Safarova hits an ace
MP #2: Safarova clocks a mid-court forehand winner
MP #3: Safarova records a service winner when Wickmayer can't return a serve up the middle

It didn't take long before Wickmayer had another chance, though.

MP #4: Safarova fires a crosscourt winner into the corner

After a double-fault from the Czech, well, we were back to square one.

MP #5: Safarova fire another crosscourt winner, nearly identical to the one two points earlier

Safarova held to force a tie-break, and it all happened all over again. Wickmayer took 3-0 and 5-1 leads, then went up 6-3, again reaching triple match point.

MP #6: Safarova hits another ace
MP #7: Safarova hits still another ace
MP #8: Wickmayer's forehand sails long

Wickmayer's frustration was brewing, but she didn't react badly. In fact, Safarova's return error gave her one more shot.

MP #9: Wickmayer's backhand goes wide

Finally rattled by the sudden turn of events, the Belgian found herself herself down set point a few seconds later, as Safarova led the TB 8-7.

SAFAROVA SP #1: Wickmayer double-faults, handing the 9-7 TB to the Czech

Ouch.

Up until the final few moments of the tie-break, Wickmayer's failure to put away the match hadn't really been on her racket. She hadn't lost her opportunity, Safarova had taken it from her. But then the DF changed all that, especially so in Wickmayer's own mind. Knowing that she should be in the lockerroom rather than a 3rd set, Wickmayer never got back into the match. Safarova raced to a 4-0 lead as Wickmayer's game fell off the rails. Not wanting to give back even an inch, knowing it could be dangerous, Safarova fought for a hold to go up 5-0. Wickmayer managed to avoid a bagel with a game #6 hold, but the match ended soon enough, with Safarova pulling out an unlikely 3-6/7-6(7)/6-1 victory to notch her first singles win in Melbourne since 2014.

One clue to why Safarova wouldn't budge, both in the 2nd and late in the 3rd, might have been linked in some corner of her mind to a previous experience involving an unconverted MP in Melbourne. No, not Misaki Doi's vs. Angelique Kerber in the 1st Round last year, but Safarova's own vs. Li Na in the 3rd Round back in '14. She didn't take out Li when she could have on that day, then watched as Li went on to become the women's champion, while the Czech hadn't won another AO match until today.

In this case, though it's not ALWAYS that way throughout tennis history (not by a long shot), a Czech with a long memory proved to be a very good thing.

Of course, she'll need all that and more in her corner in her upcoming 2nd Round match...


Yaaasss. @serenawilliams begins her 17th #AusOpen with a 6-4 6-3 win over Bencic!!!!!!!!!!!!! ???????????? Safarova next. pic.twitter.com/z1CgoNMpmg

— Luis. 1 down 6 to go (@serenapower_) January 17, 2017





=DAY 2 NOTES=
...#2-seeded Serena Williams (weird to hear, isn't it? Sort of like "#17-seed Roger Federer."), as expected, knew she had to arrive in fine and focused form to this Australian Open, thanks to her super-difficult draw, and that's just what she did on Day 2 vs. Belinda Bencic, who came to Melbourne as the world #59 due to an injury-riddled '16 campaign. But the 19-year old Swiss was ranked #13 when she reached the Round of 16 at last year's AO, so Serena knew she had to be on her toes.

On her game from the start, Williams staved off a BP early in the 1st, then took the set 6-4 in thirty-eight minutes. After taking a 5-0 lead over Bencic in the 2nd, a slight lull in Williams' desire to end things in a flash led to her opponent seizing the opportunity to win three straight games to at least make things interesting and give hope that she'll be back on her feet at some point in 2017, putting up the sort of results (including a previous win over Serena) that got her into the Top 10 not so long ago. Serving up 5-3, Williams fell behind 15/30, but reversed course and reached MP. She double-faulted, but soon approached the net and forced a Bencic backhand error to end things.


.@SerenaWilliams begins quest for 23rd Grand Slam title!

Beats Bencic 6-4, 6-3 at @AustralianOpen! #AusOpen pic.twitter.com/H6RISRmo1s

— WTA (@WTA) January 17, 2017


Serena's 6-4/6-3 win makes her 65-1 in career 1st Round matches at majors.


#Serena on #Bencic: "She's such a great player, it was probably one of the toughest first round matches I've ever played."#ausopen pic.twitter.com/EEfFRA0Oay

— #AusOpen (@AustralianOpen) January 17, 2017


Now, after such a potentially tough 1st Round opponent, Williams gets potentially one of her toughest 2nd Round slam opponents in Safarova, though the Czech is 0-9 against her in her career. Somehow, one suspects that Serena will be ready for her this time, as well.

...Safarova's countrywoman, #5-seeded Karolina Pliskova, in her follow-up slam after her run to the U.S. Open final last year and a week removed from her commanding Week 1 title in Brisbane, admitted to being a little bit nervous opening play on Laver on Day 2. But you'd never have known it. Against Sara Sorribes Tormo, making her AO debut on the biggest court she's played on in her career versus her very first Top 10 opponent, didn't embarrass herself. But the 20-year old never really was able to muster a real fight against the heavy shots of the Czech. Pliskova, in her "best" slam (which this event was before last summer, as she's reached a pair of 3rd Rounds in Melbourne the last two years) won 6-2/6-0 and now moves forward to face not Monica Niculescu, but teenage Hordette Anna Blinkova.


.@KaPliskova slides past Sorribes Tormo 6-2, 6-0!

Eases into @AustralianOpen Second round! #AusOpen pic.twitter.com/e4c8lwPc6W

— WTA (@WTA) January 17, 2017


The 18-year old qualifier was faced today with the challenge that is the "unconventional" game of the Romanian. And she didn't blink. (Come on, you know that one's going to be WAY over-used for her entire career -- I thought I'd just get the first one out of the way now.) Early on, Blinkova was handling things pretty well, hitting through the veteran's variety of spins and awkward-looking shots. She took the 1st set 6-2, but eventually began to not only have to deal with her on-court opponent, but also the Aussie heat that threatened to take her down all by itself, or at least soften her up enough to give Niculescu a better shot at doing it. With a slightly unbalanced gait, though, Blinkova found a way to emerge with a victory in her grand slam debut, and not in any sort of way that left her opponent looking askance, nor others talking about the need to change a few rules, either.

Guzzling water, looking like she'd just run a marathon, with one of those huge ice-filled collars draped over her shoulders, she came out of the changeover area after breaking Niculescu for a 5-4 lead in the 3rd set and finished off the Romanian in short order, completing a sweep of the final eleven points to survive and win 6-2/4-6/6-4.

With this, along with the First Seed Out and First Loss on Day 1, is there another contender for the "Nation of Poor Souls" at this AO other than Romania? It's not official, but it looks like we've already got an award wrapped up at this first slam of '17. Well, then again, there is Japan, which may put together the worst overall 1st Round record, by far. So, we'll see.

...the hoped-for all-Pastry 2nd Round match-up between #21 Caroline Garcia and Oceane Dodin WILL take place. Garcia downed Kateryna Bondarenko on Tuesday, while Dodin outlasted Cagla Buyukakcay 7-5/6-7(1)/6-2. Bring it on. Let the most (or least?) French-like competitor win.

Elsewhere, Naomi Osaka went up against wild card Luksika Kumkhum in Melbourne and lived to tell the tale. Not everyone in the past has been able to say the same, including no less than Petra Kvitova a few seasons ago. But she had to come back from a set down to do it, then avoid a late 3rd set collapse after failing to convent two MP at 5-4, as Kumkhum held in game #10. Japan's newest tennis star, Osaka went up 40/15 on serve a game later, then held on for a hold. Finally, in game #12, a backhand passing shot got her MP #3, which ended with an error from the highest-ranked Thai player on tour. Osaka's 6-7(2)/6-4/7-5 victory gives her an overall 7-3 record in her slam career.


.@Naomi_Osaka_ makes 6-7(2), 6-4, 7-5 comeback win over Kumkhum!

Sets @AustralianOpen second round vs @JoKonta91! #AusOpen pic.twitter.com/vhGIXnilQY

— WTA (@WTA) January 17, 2017


Osaka moves on to face #9 Johanna Konta (def. Flipkens) for a chance to "pull a Kasatkina" and reach the 3rd Round at each of the first four slams MD of her career.


.@Naomi_Osaka_ shows why the #AusOpen is also known as the 'Happy Slam' ??

She's set to play #Konta in the 2R. pic.twitter.com/KLiKB6ol64

— #AusOpen (@AustralianOpen) January 17, 2017


...stop me if you've hear this before, but #18 Sam Stosur and playing tennis in Australia simply do not mix well. The latest example:


Watson wins.@HeatherWatson92 def. Aussie [18] Sam #Stosur 6-3 3-6 6-0 to advance to the 2R #AusOpen pic.twitter.com/Q26nPhrIDk

— #AusOpen (@AustralianOpen) January 17, 2017
The annual Melbourne Park bundling out of Sam Stosur is complete

— Daniel Cherny ?? (@DanielCherny) January 17, 2017


Australia's highest-ranked woman (for now) has only advanced past the 2nd Round of her home slam once in the past six years.

...in what looked to be a good 1st Round match-up, what with Ana Konjuh's recent slam outings and Kristina Mladenovic's ability to thrive on the energy of a crowd (see Fed Cup, and last year's AO match vs. Gavrilova), turned out to be a low-key affair that won't likely be remembered by anyone.

Perhaps it might have had something to do with the match being relegated to a late-in-the-day-session slot on an outer court that had virtually NO energy to speak of.

As it was, Konjuh was the steady force on the day. Mladenovic's DF in game #9 broke herself in the 1st set, giving the Croat a chance to serve out the set. She did, winning 6-4. In the 2nd, Konjuh saved BPs -- on a net cord plopper, and a close line call on a shot that landed directly in front of the chair umpire, which Mladenovic couldn't believe was called out -- in game #2 of the 2nd set, holding for 1-1, then breaking the Pastry a game later. Another break of the Frenchwoman gave Konjuh a two-break, 4-1 bulge. She gave back one of the breaks, but then immediately got it back a game later and served for the match at 5-2. She held at 15 for what was a routine 6-4/6-2 victory to advance to the 2nd Round in Melbourne for a second straight year. The 19-year old has won at least one match at six straight slams, including a QF last summer in New York.

Expect this to be the last slam for quite a while at which the #36-ranked Croat will be an unseeded participant.
The schedule on Laver on Night 2 will include another Radwanska vs. Pironkova slam match-up, the fifth meeting in a major between the two. While the hopes are always high for such a thing, disappointment is often delivered instead. Although, this match WILL be their first meeting since the rainy, multi-day clash between the two last spring at Roland Garros. Radwanska led 6-2/3-0, saw play called due to rain, then when the women returned to the court two days later in very heavy conditions it was Pironkova who went on a ten-game tear against the out-of-sorts Pole and ultimately won the match 2-6/6-3/6-3, leading to Aga (as well as Simona Halep, who'd lost to Stosur while playing in the same time window) complaining about being forced to play in potentially dangerous conditions, with heavy tennis balls, while nursing a wrist injury.

Whether something of note will happen here is debatable, but the Bulgarian is always perched, ready to re-assume her role as a grand slam serial killer. So...



*A.RADWANSKA vs. PIRONKOVA (Aga leads 11-3)*


2006 Wimbledon 2nd (grass) - RADWANSKA 7-5/7-6(5)
2007 Paris Q3 (Carpet) -

PIRONKOVA 3-6/6-4/6-3


2007 Fed Cup (RC) - RADWANSKA 6-2/6-3
2007 Warsaw 1st (RC) - RADWANSKA 7-5/6-1
2007 Wimbledon 1st (grass) - RADWANSKA 6-2/6-1
2007 Stockholm SF (HC) - RADWANSKA 6-4/6-3
2008 Istanbul SF (RC) - RADWANSKA 7-6(1)/3-6/6-1
2009 Stuttgart 2nd (RC) - RADWANSKA 6-3/6-3
2011 Fed Cup (HC) - RADWANSKA 6-2/6-4
2012 Eastbourne 1st (grass) -

PIRONKOVA 6-2,6-4


2013 Madrid 1st (RC) - RADWANSKA 6-4/6-2
2013 Wimbledon 4th (grass) - RADWANSKA 4-6/6-3/6-3
2015 Eastbourne QF (grass) - RADWANSKA 6-2/6-2
2016 Roland Garros 4th (RC) -

PIRONKOVA 2-6/6-3/6-3


2017 Australian Open 1st Rd. - ???

Also later on Day/Night 2, "The Dasha Show" returns to primetime as '16 AO star Dasha Gavrilova wraps up evening play on Margaret Court Arena vs. Naomi Broady.

I'll either update this post, or post a short Day 2.5 recap on Tuesday with some information on these matches, along with a rundown of the nation-by-nation 1st Round won/loss records, and maybe a few early-round AO awards, too.







...SMALL VICTORY ON DAY 2:

Rennae Stubbs didn't remind Williams that Bencic was born in 1997, the same year that Serena earned her first year-end tour ranking (#99).


"I knew I had to be really strong." #Serena through to 2R #AusOpen pic.twitter.com/Z70iPL2JpH

— #AusOpen (@AustralianOpen) January 17, 2017




...UMM, WE'LL JUST SKIP OVER THAT ON DAY 2:

While Timea was 7/7 in pronouncing the names, the person who did the on-screen graphics was 6/7. They spelled Arruabarrena's name wrong.


On the Kia Open Drive @TimeaOfficial went 7/7 on our name challenge.

How do you stack up? @Kia_Motors #KiaTennis pic.twitter.com/9r21VrtT7s

— #AusOpen (@AustralianOpen) January 16, 2017




...LIKE ON DAY 2:

Blinkova, keepin' it real in the heat of battle


@FortyDeuceTwits pic.twitter.com/DCipbbHzCb

— Patrick (@RatedRHero) January 17, 2017
...and, finally... hmmm, something isn't (newly) "correct" here. Hmm, what so ever could it be?


Most Grand Slam Match Wins in Open Era:

310 SERENA WILLIAMS
308 Roger Federer
306 Martina Navratilova
299 Chris Evert
278 Steffi Graf

— Luis. 1 down 6 to go (@serenapower_) January 17, 2017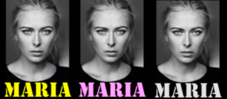 ?? days. Waiting @MariaSharapova @SharpKaterina @AmsterdAmik @Qetusi92 pic.twitter.com/oxTd1U4mt4

— Dr. ????? (@DarkAsanty) January 16, 2017









*AO "NATIONS OF POOR SOULS"*


2012 GBR (0-4 1st Rd.; all on Day 1)
2013 AUS (1-6 in 1st Rd., 1-7 overall)
2014 ITA (top-seeded #7 Errani & #12 Vinci out 1st)
2015 CHN (year after Li champ, 1-5 in 1st Round)
2016 AUS (1-8 in 1st Rd.; only AUS-born in 2nd is a Brit)
2017 ?












TOP QUALIFIER:

Elizaveta Kulichkova/RUS




TOP EARLY ROUND (1r-2r):

x


TOP MIDDLE-ROUND (3r-QF):

x


TOP LATE ROUND (SF-F):

xx


TOP QUALIFYING MATCH:

Q1 - Ons Jabeur/TUN def. Dalila Jakupovic/SRB 2-6/7-6(5)/7-5 (comeback from 6-2/4-1 down)




TOP EARLY RD. MATCH (1r-2r):

x


TOP MIDDLE-RD. MATCH (3r-QF):

x


TOP LATE RD. MATCH (SF-F/Jr./Doub.):

x


TOP LAVER/MCA NIGHT MATCH:

x


=============================




FIRST VICTORY:

#29 Monica Puig/PUR (def. Tig/ROU)




FIRST SEED OUT:

#4 Simona Halep/ROU (lost to Rogers/USA)




UPSET QUEENS:

x


REVELATION LADIES:

x


NATION OF POOR SOULS:

x


LAST QUALIFIER STANDING:

1st Rd. wins: Barthel/GER, Blinkova/RUS, Boserup/USA, Brady/USA, Vikhlyantseva/RUS, Voegele/SUI


LAST WILD CARD STANDING:

1st Rd. wins: Barty/AUS, Fourlis/AUS


LAST AUSSIE STANDING:

1st Rd. wins: Barty, Fourlis


Ms. OPPORTUNITY:

x
IT (??): x


COMEBACK PLAYER:

x


CRASH & BURN:

Nominee: #4 Halep (1st Rd. AO loss 2 con. years)


ZOMBIE QUEEN:

Nominee: Safarova (1st Rd. - saved 9 MP vs. Wickmayer)


KIMIKO VETERAN CUP:

x


LADY OF THE EVENING:

x


DOUBLES STAR:

x


JUNIOR BREAKOUT:

x



All for Day 2. More tomorrow.