Wk.11- A Russian Revival in the California Desert
The two weeks of action in Indian Wells served as something of a flashback to the past, as well as maybe a preview of the future.
And I'm not even talking about Roger Federer.


Remember, at one time not that long ago the spine of the WTA tour was provided by the Russian contingent. While the U.S. waited for a generation of Bannerette stars who never arrived in the immediate wake of the Williams/Davenport/Capriati era (only now, a decade later, are the legion of new young U.S. stars arriving in waves), it was the Hordettes who assumed the vacated role of provider of the tour's growing depth up and down the singles rankings. While the Russian tennis revolution that began in the early 2000's never rose to the collective heights that it reached in its breakout year of 2004, when three Russians were crowned slam champs and the nation claimed its first Fed Cup crown, and many of the Hordette stars became known as much (or more) for what they didn't win (or how spectacularly they narrowly lost), their overwhelming numbers provided a continual stream of talent that was unmatched in the era. Eleven Russians have become Top 10 players just since 1998, more than any other nation other than the U.S. since the creation of the WTA over forty years ago. From 2002-10, Russians won 110 titles and reached 117 additional finals on tour, with sixteen players becoming first-time singles champions during the stretch. Russia won four Fed Cups from 2004-08, and from 2004-12 Hordettes led (alone or tied) the WTA in finalists for nine straight seasons, and in seven of those seasons produced the most champions, as well.

As many of the Original Hordettes have slowly fallen away, though, the Russian achievement has often been limited to the singles success of Maria Sharapova and many big event winning doubles stars from the nation. In a week when the return of Sharapova from suspension this spring was a hot topic, it was sort of fitting that the old Russian WTA hegemony reared its head once more in Indian Wells.


CEO BNP Paribas USA Jean-Yves Fillion with women's finalists @EVesnina001 & @SvetlanaK27 - congratulations on an excellent match! #BNPPO17 pic.twitter.com/5dxWJRqZNr

— BNP Paribas Americas (@BNPPamericas) March 19, 2017


Surviving through all the ups and downs of the Russian WTA journey has been Svetlana Kuznetsova. She was there at the start and, at nearly age 32, the two-time slam winner is now squarely in the middle of late-career renaissance just as a whole new generation of Hordette stars (most of them still teenagers) are starting to emerge in numbers similar to those during the previous wave of talent. In Indian Wells, though, Kuznetsova's trip to her first final at the event in nine years was accompanied by the appearance (and, ultimately, win) in the biggest final in the career of fellow thirtysomething Hordette Elena Vesnina in the first all-Russian final in the desert since 2006. The 28th Hordette vs. Hordette final in tour history, it was the first since 2015, and just the second since the start of the 2012 season, after twenty such match-ups occurred from 2006-11.

So while many players -- named Pliskova, Muguruza, Mladenovic, etc. -- asserted themselves there in the absence from the draw of some of the biggest names in the sport over the past decade-plus, Indian Wells also served as an easy avenue to remember how things used to be on the tour, when the Russians were here, there and everywhere.


How does @EVesnina001 lose her #BNPPO17 ?? midway through her champion's press conference?

?????? pic.twitter.com/RbDT7nlRt7

— BNP Paribas Open (@BNPPARIBASOPEN) March 20, 2017


While the Hordettes may never hold the sway they once did on the tour -- with so many nations producing top level talent, what national group could? -- this week proved that they're still here, and will continue to be. They're not going anywhere... and reinforcements are knocking on the door.



*WEEK 11 CHAMPIONS*
INDIAN WELLS, CALIFORNIA USA (Prem.Mandatory/HCO)
S:

Elena Vesnina/RUS def. Svetlana Kuznetsova/RUS 6-7(6)/7-5/6-4


D:

Chan Yung-Jan/Martina Hingis (TPE/SUI) d. Lucie Hradecka/Katerina Siniakova (CZE/CZE) 7-6(4)/6-2

.@EVesnina001 wins first #WTA title since 2013!

Conquers @BNPParibasOpen after THREE hour marathon--> https://t.co/wAOuLIWCb5 pic.twitter.com/Y88c5zFj4g

— WTA (@WTA) March 19, 2017




PLAYER OF THE WEEK:

Elena Vesnina/RUS


...while Svetlana Kuznetsova was on the leading edge of the Russian Tennis Revolution of the early 2000's, Vesnina has been around just as long. Situated in age between 31-year old Kuznetsova and 29-year old Maria Sharapova, 30-year old Vesnina played in her first all-Hordette tour singles final eight years ago, losing to Elena Dementieva. After a career bolstered by doubles success, but filled with pothole-like moments of emotional meltdown, injury and missed opportunity, though, Vesnina has seen her singles career bloom (as so many have in the current era) as she's learned to take advantage of hard-earned (through much trial and error) lessons into her thirties. After a woeful '15 campaign that saw her slip outside the Top 100 for the first time since 2005, the Russian fell in the opening round of qualifying at last year's Indian Wells tournament. But, soon after, she wove a runner-up result by way of the Q-rounds in Charleston, leading to the most successful year of her career. A Wimbledon semifinal helped her to first Top 20 finish, and the realization that tough times in tennis (and elsewhere) are not only something that can be overcome, but a common experience weathered by even some of the greatest champions, has allowed her to avoid the accompanying pitfalls of trying to live up to her AELTC success of last summer.


"By education, I'm a sports psychologist." @EVesnina001 on how she's improved on the mental side of the game. #BNPPO17 pic.twitter.com/F5Y82YVRcM

— WTA Insider (@WTA_insider) March 18, 2017


In California, an "on fire" Vesnina strung together gritty wins over Shelby Rogers, Timea Babos, Angelique Kerber, Venus Williams and Kristina Mladenovic to reach her biggest career final (the tenth of her tour career), then went about staging multiple comebacks (down 4-1 in the 2nd, then 4-2 in the 3rd) against countrywoman Svetlana Kuznetsova in the final to claim the title, her first since winning her second career crown (both coming in the same season) in Eastbourne in 2013. She'll rise to a new career high of #13 on Monday, with a shot to become the fourteenth Hordette representing USSR/RUS to reach the singles Top 10 in the three months before she'll be called upon to defend her '16 SF points at SW19 in late June. (Hmmmm, I'm now feeling pretty good about picking Vesnina to reach the Top 10 in my January predictions, by the way.)

"This is a dream," she said. "I hope it's a great example for other players that everything can happen if you believe in yourself, you know that you have the game. I knew I could play well. I know I have the game. I have the shots. I have the serve. I was just, it was just about the consistency and using the right shots on the right moment. Don't panic, don't rush."

"That's actually the goal for me, to play like this for the whole year. Because all the top 10 players, biggest players, that's their biggest weapon. They're always staying cool on, like, tough moments."

Go get 'em, Elena.


"Everything can happen if you believe in yourself." @EVesnina001 #PlayToBeWild
??: @wta pic.twitter.com/UWD2Ex6DyB

— Babolat (@babolat) March 19, 2017



===============================================




RISERS:

Kristina Mladenovic/FRA, Garbine Muguruza/ESP and Kristyna Pliskova/CZE


...with so many top players injured, absent or finally just getting their feet under them in 2017, Indian Wells provided a big stage for the soon-to-be-in-their-prime generation in their mid-twenties to prove that they can fill in the gaps of domination left behind. While a pair of thirty-plus players may have reached the final, the next generation of stars more than did their job, as well.


"I'm happy and want to keep going. I want to play the big matches on big stages!"

-@KikiMladenovic on reaching the Top 20 #BNPPO17 pic.twitter.com/vu15hF9WMQ

— WTA (@WTA) March 17, 2017


Mladenovic, picking up still more steam in what is already a career year, put together her biggest-ever semifinal run in the desert and will be rewarded this week with her first Top 20 ranking (#18) and new position as the highest-ranked French player on tour (edging out Caroline Garcia, who'll also rise to a career best #23 after a 4th Round result). Kiki's wins over Annika Beck, Simona Halep (her first Top 5 win this season), Lauren Davis and Caroline Wozniacki (her first over the Dane after being 0-for-3, coming back from a set down and winning while being creative and employing serve-and-volley tactics that even surprised herself) carried her week in singles, while her first official post-Garcia partnership doubles outing also results in a QF run with Svetlana Kuznetsova by her side. The pair got wins over Groenefeld/Peshke and Hlavackova/Peng.


15. Grâce à cette victoire, @KikiMladenovic est assurée de devenir, lundi, la 15ème joueuse française à intégrer le top 20 mondial. #WTA pic.twitter.com/XpnYj8P7Mo

— Jeu, Set et Maths (@JeuSetMaths) March 16, 2017


Muguruza advanced to the QF in Indian Wells, "flipping the switch" on numerous occasions during the tournament to recover from brief dips that put her survival in the draw in jeopardy. Wins over Kirsten Flipkens, Kayla Day and Elina Svitolina (after the Ukrainian served for the 1st set, only to drop it and eventually see Muguruza recover from a poor 2nd to rush her out of the match in a love 3rd set) before falling in a tight double-TB loss to Karolina Pliskova. Fighting Achilles and leg ailments in 2017's early weeks, Muguruza has yet to put up a HUGE result, but her fight (never a given) has been admirable since she got her season off to a good start via a dramatic three-set win in Week 1 over Daria Kasatkina. Maybe, more importantly, she seems to have removed the "sullen teenager act" witnessed in many '16 courtside interactions with coach Sam Sumyk (so far, at least), quite possibly leading, if not to far greater consistency on a game-by-game basis, then to better effort when things aren't going her way, resulting in the sort of comeback wins that should boost her confidence in other momentum-shifting matches as the season goes on.


.@GarbiMuguruza snaps Svitolina's 15 match win streak 7-6(5), 1-6, 6-0!

Plays @KaPliskova next in @BNPParibasOpen Quarterfinals! pic.twitter.com/R32raGRMaF

— WTA (@WTA) March 15, 2017


While sister Karolina actually advanced deeper into the I.W. draw (SF) -- the higher-ranked Pliskova often expressed disappointment in her play (mostly her serve), and actually felt that her "best played match" was her semifinal loss to Svetlana Kuznetsova -- it was Kristyna who gave another preview of the sort of two-headed Czech twin monster we might eventually see attacking draws in the near future. In top form in the early rounds, she obliterated Bethanie Mattek-Sands (love & 3) and Daria Kasatkina (love & 3), and SHOULD have taken down Dominika Cibulkova in the 3rd Round, as well, in what would have been the biggest match win of her career. Kristyna led the veteran Slovak 6-2/4-2, and served for the match without having yet faced a BP, and even held a MP. Ultimately, her fitness down the stretch and inability to cash in on a huge cache of BP chances (the two were likely closely related, though Cibulkova DID rediscover her fight in the desert after a few uncharacteristically sloppy months) did her in. But she need look no further than Karolina, who suffered from some of the same issues not all that long ago, to see that far greater things might not be too far away for her, too.


Kristyna Pliskova in action against Daria Kasatkina at #BNPParibasOpen Round 2 🎾 (c:Clive Brunskill) pic.twitter.com/19n4IgXJrB

— Team Pliskova (@PliskovaSisters) March 11, 2017



===============================================




SURPRISE:

Pauline Parmentier/FRA


...lost in all the discussions of the "late-career" bloomers and long-standing vets finding success around or after their 30th birthday is the case of Parmentier. While the now 31-year old Pastry has had six Top 100 seasons since 2007, until fairly recently her best results appeared to be behind her. Her career high ranking (#40) came in '08, as did her best year-end (#59 in '07) standing and only two appearances in tour singles finals (wins in Tashkent '07 and Bad Gastein in '08). Parmentier reached six $100K challenger finals from 2010-12 (going 2-4), but could never quite make many more dents in the regular tour. But after reaching her first slam Round of 16 in Roland Garros in '14 at the age of 28 after getting wins over the likes of Roberta Vinci, Yaroslava Shvedova and Mona Barthel, things began to heat up. Since the summer of 2015, she's played in three $100K finals (1-2), and after appearing in one SF (her first since '12) and five tour-level QF in '16, she posted an early season '17 QF in Acapulco. Parmentier didn't repeat the result in Indian Wells, but she still may have had her best week on tour in years. After opening with a 1st Round victory over countrywoman Oceane Dodin, she upset Yulia Putintseva and came THIS CLOSE to getting her first career Top 10 win (after having lost her previous twenty-four sets vs. Top 10 competition) over soon-to-be-#1-again Angelique Kerber in the 3rd Round. After failing to put away the 1st set (she led 5-4 and held a SP), she battled back to lead the 3rd set 4-1 before Kerber staged a comeback to get what would be her final win of the week in a 7-5 set. Still, Parmentier will rise five spots to #57 this week, with the clay court season (where she's had many of her best results) around the corner and a run at her career high ranking a real possibility over the spring and summer.


.@PPauline86 takes control of the final set! ?? #BNPPO17 pic.twitter.com/PDzWchcMCa

— WTA (@WTA) March 13, 2017
===============================================
#SAPStatOfTheDay: @SvetlanaK27 reaches 40th career #WTA Final! #BNPPO17 pic.twitter.com/30zi68qpwP

— WTA (@WTA) March 18, 2017




VETERANS:

Svetlana Kuznetsova/RUS and Venus Williams/USA


...Kuznetsova's time in Indian Wells, which included her first appearance in the final since 2008, didn't have the ending she'd have preferred after starring and seeming to be on the verge of her biggest title run in eight years. But, unfortunately, the Russian's career is littered with similar run-ending disappointments that, with a different result, might have elevated her to an even higher position in the game's hierarchy during an already Hall of Fame-worthy career has played out since she became the third of three Hordettes to lift slam title trophies thirteen years ago. The 31-year old, coming off her first Top 10 year since '09 a season ago, reached her 40th career tour-level singles final with wins over Johanna Larsson, Roberta Vinci (where she lost her only set en route to the championship match), Caroline Garcia, Anastasia Pavlyuchenkova and Karolina Pliskova. In the final, after twice coming back from a break down to Elena Vesnina to take the 1st set in a TB, Kuznetsova failed to close out the match despite leading 4-1 in the 2nd and 4-2 in the 3rd. Oh, Sveta. In doubles, teaming with Kristina Mladenovic in the wake of the break-up of the Pastry's doubles partnership with Garcia, the Kuznetsova/Kiki combo reached the QF.

While Vesnina may have given her a run for the title with her philosophical comments in Indian Wells, though, Sveta is still the WTA tour's resident "philosopher's stone."


.@SvetlanaK27 enjoying playing Top 10 tennis now more than ever! #BNPPO17 pic.twitter.com/LfXO2XgIIc

— WTA (@WTA) March 16, 2017


Well, unless someone else is even MORE worthy...


.@EVesnina001 had lovely words about @Venuseswilliams. "She's enjoying it more than half of the tour. We have to learn from her." #BNPPO17 pic.twitter.com/wEwNMYw9fM

— WTA Insider (@WTA_insider) March 17, 2017
At 36, Venus Williams still loves tennis: 'I'm the most joyful now' https://t.co/kod4k0qfVU

— James Neal (@james3neal) March 19, 2017


Venus' all-thirtysomething path through the Indian Wells draw produced a QF result in her delayed follow-up to her turn-back-the-clock run to the Australian Open final in January. After saving a match point in a victory over Jelena Jankovic (32) in her first match, Williams defeated Lucie Safarova (30) and Peng Shuai (31), surging back to defeat the Chinese vet after dropping the 1st, before finally falling in a final eight, three-set match-up against Vesnina (30).


When you make the @BNPPARIBASOPEN Round of 16 ????! pic.twitter.com/oeNbV68inl

— WTA (@WTA) March 13, 2017
===============================================
Peng Shuai upsets Radwanska 6-4, 6-4 to reach @BNPPARIBASOPEN Round of 16!

First top 10 win since 2014! pic.twitter.com/XJr6P6eADq

— WTA (@WTA) March 14, 2017




COMEBACK:

Peng Shuai/CHN


...the push for Peng to once again claim her position as the top-ranked Chinese woman on tour continues, but maybe not for much longer. Now fully back from her '15 back surgery, the 31-year old made it through Indian Wells qualifying with wins over Alison Van Uytvanck and Jamie Loeb, then carried over the battle all the way to the 4th Round with wins over Lesia Tsurenko, Ana Konjuh and Aga Radwanska, the latter win giving her her first Top 10 victory since 2014. In the Round of 16, Peng finally lost to Venus Williams in three sets. Still, she'll rise to #43 in the rankings on Monday, making her the second-highest ranked Chinese woman behind #33 Zhang Shuai. Zhang ended the 16 season at #23, while Peng was then eighty spots back at #103. Now seventy ranking spots closer after the first eleven weeks of play in '17, how long will it be closes the gap and puts Zhang in her rear-view mirror?


===============================================



.@KaylaEDay puts away the forehand on the point of the match! #BNPPO17 pic.twitter.com/gXVRqBnsUj

— WTA (@WTA) March 12, 2017




FRESH FACES:

Kayla Day/USA & Lauren Davis/USA


...17-year old wild card Day was the NextGen story of the opening rounds in Indian Wells, coming in as the world #175 and putting up wins over Kurumi Nara and Mirjana Lucic-Baroni (her first Top 30 win) before pushing Garbine Muguruza to three sets in the 3rd Round. The reigning U.S. Open girls champ will edge close to the Top 150 (#153) in the new rankings.


Garbiñe Muguruza was flattered. And shocked. But mostly flattered. #BNPPO17 pic.twitter.com/iGJglbuwCW

— WTA Insider (@WTA_insider) March 13, 2017
Get to know 17yo American WC @kaylaeday, who stunned Mirjana Lucic-Baroni. She's fluent in Czech! #BNPPO17 https://t.co/TCyM9iZeUj

— WTA Insider (@WTA_insider) March 11, 2017


With Day out, 23-year old Davis continued to earn her position as one of the Top 5 ranked Bannerettes on the WTA tour. After staging a comeback against Viktorija Golubic (the Swiss led 5-3 in the 3rd and served for the match), she followed up with wins over Anastasija Sevastova and Julia Goerges before falling in the 4th Round to Kristina Mladenovic. 16-4 in '17, Davis has claimed her maiden tour title and reached two additional QF this season. She'll rise to a new career high of #34 this week.


.@LaurenDavis93 books her spot in @BNPPARIBASOPEN Round of 16 with a 6-1, 6-4 win over Goerges! pic.twitter.com/m7PL7K2upk

— WTA (@WTA) March 13, 2017



===============================================




DOWN:

Sania Mirza/Barbora Strycova (IND/CZE)


...while former partner Martina Hingis lifted the same doubles title trophy that they'd won as a pair in their first event together back in 2015, Mirza and current partner Strycova fell to Hingis and Chan Yung-Jan in the quarterfinals, 6-4/6-4. Though their QF result in Indian Wells was good, it should probably be noted that this is the duo's fourth consecutive event without reaching a final since they were runners-up in Sydney in Week 2. The Indian-Czech pair went 15-3, winning two titles and reaching three finals in five events over the final months of 2016. So far in '17, though, Mirza's only title came in Week 1 when she teamed with Bethanie Mattek-Sands in Brisbane. While brewing questions about the future of Hingis/Mirza began when titles became more scarce, and Hingis/Vandeweghe appeared doomed when none ever came, might the same doubts about the continuation of Mirza/Strycova officially began now? Neither Hingis nor Mirza suffers losing (or, more accurately, "anything other than winning") for long, so if the smoke doesn't clear here soon it'd be best to keep the WTA Doubles Fire Department on speed dial. Still, overall, Mirza is still 34-8 (with three different partners) since the dissolution of the brief-but-specatular existence of Hingis/Mirza.





===============================================




ITF PLAYER:

Ekaterina Alexandrova/RUS


...one of three Hordettes to claim ITF singles titles in Week 11, Alexandrova won the biggest at the $60K challenger in Shenzhen. The 22-year old won a WTA 125 Series title last November (def. Caroline Garcia in the final) at the close of a season which saw her make her tour level MD debut (in April), as well as her slam MD debut (at Wimbledon, after a pair of marathon Q-round wins, which she followed up with a 1st Round upset of Ana Ivanovic). In January, she made another debut at the Australian Open, taking countrywoman Ekaterina Makarova to three sets in the opening round. In Shenzhen, the Russian notched wins over Liu Fangzhou, Barbora Stefkova, top-seeded Hsieh Su-Wei, Anna Kalinskaya and recent BLR Fed Cup star Aryna Sabalenka, 18, in a 6-2/7-5 final. With her sixth career ITF title in hand, just a few weeks from the anniversary of her WTA debut in Katowice last spring, Alexandrova will make her maiden appearance in the singles Top 100 on Monday.



ALEXANDROVA, with father, AFTER QUALIFYING FOR WIMBLEDON IN 2016

===============================================




JUNIOR STAR:

Zeel Desai/IND


...the battle for the future leading role in Indian women's tennis is on, and 18-year old Desai and 15-year old Mahak Jain are currently trading blows on the court in a semi-regular "round robin" for the honor. Meeting for the third time in a final this season, Desai edged ahead at 2-1 with a 6-3/6-2 win in the Sarawak Chief Minister's Cup Grade 1 girls event in Malaysia. Jain had defeated Desai in a Grade 2 tournament final in New Dehli in January, followed by Desai getting a win last month in a $15K challenger final clash (with the first pro title for the winner being the prize) in Gwalior, India. So far in '17, both teenagers have been in fine form. Desai is 5-0 in pro events, and now 14-3 on the junior circuit (after ending '16 on a 15-0 run), while Jain is 4-1 (pro) and 15-3 (jr.).


The success of Zeel Desai has revived the story of Indian women's tennis. | @RohineeIyer https://t.co/cpg5Gcq1xs

— TheField (@thefield_in) March 6, 2017
===============================================
The winning wiggle ?????????????????? pic.twitter.com/db1AYkhLfL

— ???~YungJan Chan (@YungJan_Chan) March 19, 2017




DOUBLES:

Chang Yung-Jan & Martina Hingis (TPE/SUI)


...it took some trail and error, but Hingis may have finally found her post-Mirza doubles soulmate. In Indian Wells, Hingis teamed with Chan to secure as many match wins (5) as she'd had in her previous five WD events in 2017 combined. Putting up wins over Mirza/Strycova (that one must have been extra sweet), Mattek-Sands/Safarova and Hradecka/Siniakova in the final, winning the crown in just their third event together without dropping a set. While for Chan it's her second '17 title (she won w/ sister Hao-Ching in Taipei City), and nineteenth career tour-level win with a fifth different partner, Hingis wins her first title since taking Rome with Mirza last spring (in just her second final since the announcement of their split last summer -- since which Mirza has gone 4-2 in finals), winning for a 56th time in her career with a seventeenth different WD partner.


"Thank you, @Yungjan_Chan, for helping me believe in myself again" -@mhingis pic.twitter.com/0d3vW4YaLm

— WTA (@WTA) March 19, 2017
===============================================

[IW 3rd Rd.-to-Final]
1. IW Final - Elena Vesnina def. Svetlana Kuznetsova
...6-7(6)/7-5/6-4. A lost opportunity for Kuznetsova, and a moment of true opportunistic achievement for Vesnina. Coming back from a break down twice in the 1st, Kuznetsova took the TB. But with the advantage on her side of the net in the 2nd (4-1 lead) and 3rd (4-2) she wasn't able to call upon championship form.


That winning feeling @EVesnina001! ?? #BNPPO17 pic.twitter.com/QmFS8GRWoA

— WTA (@WTA) March 19, 2017


With this match-up of the #15 and #8-ranked players, combined with the finalist in this season's previous high level Premier event in Dubai (#13 Svitolina def. #15 Wozniacki), the average rank of the four finalists in the two biggest non-slam tournaments thus far in '17 is nearly #13.


Surprise @EVesnina001 ?? #BNPPO17 pic.twitter.com/cCEW4fMBXF

— WTA (@WTA) March 19, 2017



===============================================


2. IW 3rd Rd. - Timea Bacsinszky def. Kiki Bertens
...6-3/5-7/7-6(8). In 3:22, Bacsinszky survives after failing to put away two MP in the 2nd, saving four MP in the 3rd after falling behind 5-2, then finally winning on her own sixth MP.


3 hours, 22 minutes!@TimeaOfficial saves FOUR match points to beat Bertens 6-3, 5-7, 7-6(8)! #BNPPO17 pic.twitter.com/ssSLWyrTyu

— WTA (@WTA) March 12, 2017



===============================================


3. IW 3rd Rd. - Angelique Kerber def. Pauline Parmentier
...7-5/3-6/7-5. While the German is still actively seeking her game, she managed to escape with a win vs. the Pastry despite trailing 5-4 (and being SP down) in the 1st, then falling behind 4-1 in the 3rd. Kerber lost a round later to Vesnina, but will reclaim the #1 ranking from Serena Williams on Monday.


===============================================


4. IW 3rd Rd. - Caroline Garcia def. Johanna Konta
...3-6/6-3/7-6(1). Finally, a sign of hope from Garcia. While Mladenovic will pass her in the latest singles rankings, Garcia will still rise to a new career high on the strength of this win (and, soon, maybe the confidence it will give her).


.@CaroGarcia is first through to @BNPPARIBASOPEN Round of 16!

Turns tables on Konta 3-6, 6-3, 7-6 (1)! pic.twitter.com/vFWJkabYN2

— WTA (@WTA) March 12, 2017



===============================================


5. IW 4th Rd. - Garbine Muguruza def. Elina Svitolina
...7-6(5)/1-6/6-0. Svitolina served for the 1st set, only to fail to put it away. Characteristically, she rebounded to dominate the 2nd, but then was run over by the Spaniard in the 3rd as Muguruza ended the Ukrainian's 15-match unbeaten streak (she's still 20-3 on the season) in yet another display of what she CAN be when in full flight.


===============================================


6. IW 3rd Rd. - Kristina Mladenovic def. Simona Halep
...6-3/6-3. Kiki gets her second Top 5 win of '17, but for Halep, whose grandfather died during the event, this trip to California can still be termed a "success" if only because her return to action produced one match win and no recurrence of the pain of the knee injury that has so far prevented her season from hitting anything resembling a stride. Baby steps.


"My tennis legs are not here yet."

Simona Halep, coming back from knee injury, was hoping just to get through a set when she arrived in IW. pic.twitter.com/d3rhxdV8qf

— WTA Insider (@WTA_insider) March 13, 2017
Asked about Mladenovic after her 2R win, Halep: "I am here (hand low) and she is here (hand high)," referring to confidence. Will take time.

— WTA Insider (@WTA_insider) March 13, 2017



===============================================


7. IW 4th Rd. - Caroline Wozniacki def. Madison Keys
...6-4/6-4. Another player finally returning after an injury rehabilitation break, Keys got wins over Mariana Duque (on her 8th MP) and Naomi Osaka, then predictably fell to the Dane, the sort of opponent hardly desired by a player already traditionally bugged by consistency issues even before a multi-month layoff.


===============================================


8. IW 4th Rd. - Anastasia Pavlyuchenkova def. Dominika Cibulkova
...6-4/3-6/6-2. Despite this loss, Cibulkova finally began to resemble her usual self in the desert, showing her never-give-up fight while notching wins over Jelena Ostapenko and, in a great comeback, Kristyna Pliskova.

Speaking of Ostapenko...


Driving, Chipping & Putting! ??

Jelena Ostapenko? learns how to golf at Desert Horizons Country Club?! #BNPPO17 pic.twitter.com/pMsmdpCO4w

— WTA (@WTA) March 15, 2017



===============================================


9. $15K Sharm El Sheikh Final - Polina Monova def. Elixane Lechemia
...2-6/7-5/6-4. The 23-year old Russian sweeps the titles in Egypt, winning her third singles crown of '17.


===============================================


10. $15K Heraklion Final - Dejana Radanovic def. Raluca Georgiana Serban
...6-4/7-6(1). The 20-year old Serb claims her third straight challenger title.


Nova titula za Radanovic #dejanaradanovic #radanovic #tennis #itf https://t.co/4dh1FXDn33 pic.twitter.com/RedRMbDgej

— nettenis (@nettenis) March 19, 2017



===============================================


11. $15K Antalya Final - Sofia Shapatava def. Ayla Aksu
...2-6/7-6(3)/7-6(5). After previously being 1-9 in career ITF singles finals, the 28-year old Georgian wins her first challenger title since 2014.


===============================================


12. $15K Tampa Final - Michelle Larcher de Brito def. Victoria Rodriguez
...6-2/6-0. The 24-year old from Portugal, at one time one of the more talked about up-and-coming teenagers in the sport, is still a player (especially on grass) who'll occasionally pop up with a result that makes you remember how things once were. This weekend, on clay of all things, she picked up her fourth career ITF title. But it's her first since 2012.


Congrats to Victoria on a great week.Thx to all the staff & director for hosting a great tourney.1st ever title on clay and first 15k???? pic.twitter.com/ltmqTT87lM

— Michelle L. de Brito (@mikidebrito) March 19, 2017
===============================================
Meanwhile, in the Land of Sloane...
my boot adds character to every outfit I wear ?? pic.twitter.com/OrFDPfeUjV

— Sloane Stephens (@SloaneStephens) March 14, 2017

[IW 3rd Rd.-to-Final]
1. IW 3rd Rd. - Dominika Cibulkova def. KRISTYNA PLISKOVA
...2-6/7-6(5)/7-6(4). Pliskova led 6-2/4-2 and served for the match having yet to face a BP in the match. Of course, as one can tell by the scoreline above, she was broken there, then suffered her first loss in a TB since last season. In the 3rd, the Czech again was on the verge of her biggest career win vs. the Top 5 Slovak. Cibulkova, down 5-4, saved a MP and held serve in an 11-minute game. Pliskova broke in a 9-minute Cibulkova service game two games later (on her sixth BP in the game) with a forehand return winner of a second serve to send things to a TB, where she lost out yet again to the veteran to fall in 2:47. Pliskova was 2-of-13 on BP chances in the 3rd set alone, and just 5-of-23 in the match.


POME! ??@Cibulkova makes 2-6, 7-6(5), 7-6(4) comeback win over Kr. Pliskova in @BNPParibasOpen Third round! #BNPPO17 pic.twitter.com/VcJn5hteaJ

— WTA (@WTA) March 13, 2017



===============================================


2. IW QF - KAROLINA PLISKOVA def. Garbine Muguruza
...7-6(2)/7-6(5). Pliskova got the win here, her sixth straight over the Spaniard, but was still looking for what she considered to be a "well-played" match on her end in Indian Wells, even after posting her fourth win. Maybe her trying and failing to serve this one out at 5-2 and 5-4 in the 3rd, and firing forehand errors on two MP in the attempt, presents a good reason why the Czech might be judging her performance in the desert under a different sort of microscope. She's very obviously playing the "long game" when it comes to her '17 season outlook.


===============================================


3. IW SF - Svetlana Kuznetsova def. KAROLINA PLISKOVA
...7-6(5)/7-6(2). The above notion was played out once again here, as Pliskova said after this one that, despite the loss, she felt that after a week and a half of her form not "deserving" the victories she got, she was most satisfied in Indian Wells with her performance in this match. After needing what she termed a "miracle" to take out Monica Puig in her first match, getting a retirement from Timea Bacsinszky (wrist) in her third, and surviving despite failing in the clutch vs. Muguruza, she felt better about her game while losing these two TB than she did while winning the previous two. Either she's holding herself to an incredibly high standard, or Pliskova knows where she wants to go and is dead set on getting there via a process that produces long term, consistent results rather than a "lucky" win or two that might allow her to "cut corners" en route to the victory circle. You see, the Czech, 19-3 on the season, isn't about just getting by. She may be seeking, as she termed it this week, "cosmic tennis." Good luck on your mission, Karolina.


Cat-like reflexes from Chair Umpire Julie!

Takes the hit like a champ! ?? #BNPPO17 pic.twitter.com/xNJGJba0GL

— WTA (@WTA) March 18, 2017



===============================================


4. IW 3rd Rd. - Peng Shuai def. AGA RADWANSKA
...6-4/6-4. Peng's first Top 10 win since 2014 didn't come as routinely as the scoreline may suggest. She led 5-2 in the 2nd, but was broken at love while serving for the match to get the set back on serve.


===============================================


5. IW Doubles Final - CHAN YUNG-JAN/Martina Hingis def. Lucie Hradecka/Katerina Siniakova
...7-6(4)/6-2. Even her sister wasn't an obstacle for Chan to team up with Martina. You only get so many opportunities to join forces with a Hall of Famer, I guess... and it's working out well, so far.


They've done it! @mhingis and @YungJan_Chan claim @BNPPARIBASOPEN title with a 7-6(4), 6-2 win over Siniakova/Hradecka! pic.twitter.com/3X1JTzlKyQ

— WTA (@WTA) March 19, 2017



===============================================


6. $60K Shenzhen Final - LYUDMYLA KICHENOK/NADIIA KICHENOK def. Eri Hozumi/Valeria Savinykh
...6-4/6-4. The 24-year old Ukrainian twins win their 21st ITF title as a pair in their 41st final. They're also 2-2 in WTA finals.


===============================================


7. $15K Tampa SF - Michelle Larcher de Brito def. MARI OSAKA
...3-6/7-5/6-4. 20-year Mari, Naomi's older sister, reached the semis of the $15K in Tampa, losing to eventual champ Larcher de Brito. Osaka's only ITF final came in 2012, a loss to Jamie Loeb.


===============================================






I hope they see fit to wrap up that banner and send it off to Petra.



Fans @BNPPARIBASOPEN ???? send best wishes to 2-time ???? @Wimbledon champion @Petra_Kvitova. We miss you Petra. See you next year. #BNPPO17 pic.twitter.com/jG8RZDQlXX

— J. Fred Sidhu (@JFredSidhu) March 12, 2017


.@Daria_gav strikes back! #BNPPO17 pic.twitter.com/wx37JgKp1F

— WTA (@WTA) March 12, 2017
Who did this? ???? pic.twitter.com/fkKAeSq6Rl

— Daria Gavrilova (@Daria_gav) March 17, 2017
@andreapetkovic you'll like this ?? pic.twitter.com/RhiX8R61lU

— Daria Gavrilova (@Daria_gav) March 17, 2017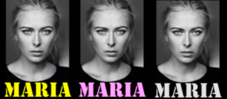 That's a wrap! My memoir out this September. ?????? pic.twitter.com/0m8S9Ek2QB

— Maria Sharapova (@MariaSharapova) March 13, 2017




**ALL-RUSSIAN WTA SINGLES FINALS**




[most by individual]


12 - Elena Dementieva (6-6)
10 - SVETLANA KUZNETSOVA (5-5)
7 - Dinara Safina (3-4)
5 - Maria Sharapova (3-2)
4 - Anastasia Myskina (4-0)
4 - ELENA VESNINA (1-3)
2 - Anna Chakvetadze (2-0)
2 - Alisa Kleybanova (2-0)
2 - Anastasia Pavlyuchenkova (1-1)
2 - Nadia Petrova (0-2)


[by season]


2003: 1
2004: 5
2005: 0
2006: 4
2007: 1
2008: 5
2009: 6
2010: 3
2011: 1
2012: 0
2013: 0
2014: 0
2015: 1
2016: 0
2017: 1


[chronological order]


2003 Doha - Myskina d. Likhovtseva
2004 Doha - Myskina d. Kuznetsova
2004 Roland Garros - Myskina d. Dementieva
2004 U.S. Open - Kuznetsova d. Dementieva
2004 Hasselt - Dementieva d. Bovina
2004 Moscow - Myskina d. Dementieva
2006 Indian Wells - Sharapova d. Dementieva
2006 Miami - Kuznetsova d. Sharapova
2006 Moscow - Chakvetadze d. Petrova
2006 Linz - Sharapova d. Petrova
2007 Hobart - Chakvetadze d. Bardina
2008 Doha - Sharapova d. Zvonareva
2008 Dubai - Dementieva d. Kuznetsova
2008 Berlin - Safina d. Dementieva
2008 Beijing - Dementieva d. Safina
2008 Tokyo - Safina d. Kuznetsova
2009 Auckalnd - Dementieva d. Vesnina
2009 Sydny - Dementieva d. Safina
2009 Stuttgart - Kuznetsova d. Safina
2009 Rome - Safina d. Kuznetsova
2009 Roland Garros - Kuznetsova d. Safina
2009 Toronto - Dementieva d. Sharapova
2010 Kuala Lumpur - Kleybanova d. Dementieva
2010 Istanbul - Pavlyuchenkova d. Vesnina
2010 Tashkent - Kudryavtseva d. Vesnina
2011 Baku - Zvonareva d. Pervak
2015 Moscow - Kuznetsova d. Pavlyuchenkova
2017 Indian Wells - VESNINA d. KUZNETSOVA



**CAREER WTA SINGLES FINALS - active**


92...Serena Williams, USA
81...Venus Williams, USA
68...Martina Hingis., SUI
58...Maria Sharapova, RUS
44...Caroline Wozniacki, DEN
40...SVETLANA KUZNETSOVA, RUS
36...Victoria Azarenka, BLR
35...Jelena Jankovic, SRB



**DEFEATED #1 SEED, WON TITLE**


Hobart: Elise Mertens, BEL (QF-Bertens)
Dubai: Elina Svitolina, UKR (SF-Kerber)
Acapulco: Lesia Tsurenko, UKR (SF-Lucic-B.)
Indian Wells: ELENA VESNINA, RUS (4r-Kerber)



**30/30 FINALS, 2014-17**


2014 Miami - S.Williams (32) d. Li (32)
2014 Quebec City - Lucic-B. (32) d. V.Williams (34)
2015 U.S. Open - Pennetta (33) d. Vinci (32)
2016 none
2017 Aust.Open - S.Williams (35) d. V.Williams (36)
2017 Indian Wells - Vesnina (30) d. Kuznetsova (31)



**2017 OLDEST WTA CHAMPIONS**


35 = Serena Williams, USA (Australian Open)
30 = ELENA VESNINA, RUS (INDIAN WELLS)
27 = Lesia Tsurenko, UKR (Acapulco)
25 = Johanna Konta, GBR (Sydney)


[doubles]


36 = MARTINA HINGIS, SUI (IW)
35,49w = Katarina Srebotnik, SLO (Doha)
35,7m,1w = Abigail Spears, USA (Doha)
35,6m,2w = Abigail Spears, USA (Australian MX)
34,9m,3w = Anastasia Rodionova, AUS (Acapulco)
32,11m = Darija Jurak, CRO (Acapulco)
32,3w = Casey Dellacqua, AUS (K.Lumpur)



**2015-17 WTA SF**


20 - Angelique Kerber 8/11/1
18 - Aga Radwanska 8/9/1
17 - KAROLINA PLISKOVA 8/6/3
16 - Elina Svitolina 6/7/3
16 - Serena S.Williams 9/6/1
15 - Simona Halep 9/6/0
13 - Caroline Wozniacki 7/4/2



**2017 WTA WD TITLES w/o LOST SET**


Shenzhen - Andrea Hlavackova/Peng Shuai, CZE/CHN
Auckland - Kiki Bertens/Johanna Larsson, NED/SWE
Sydney - Timea Babos/Anastasia Palyuchenkova, HUN/RUS
Kuala Lumpur - Ash Barty/Casey Dellacqua, AUS/AUS
INDIAN WELLS - CHANG YUNG-JAN/MARTINA HINGIS, TPE,SUI



**2017 WTA WD FINALS**


3 = Andrea Hlavackova, CZE (1-2)
3 = Peng Shuai, CHN (1-2)
3 = Olga Savchuk, UKR (1-2)
2+1 = Sania Mirza, IND (1-1,0-1 mx)
2 = CHAN YUNG-JAN, TPE (2-0)
2 = Ekaterina Makarova, RUS (1-1)
2 = Bethanie Mattek-Sands, USA (2-0)
2 = Darija Jurak, CRO (1-1)
2 = Raluca Olaru, ROU (1-1)
2 = Elena Vesnina, RUS (1-1)
2 = LUCIE HRADECKA, CZE (0-2)
2 = KATERINA SINIAKOVA, CZE (0-2)
1+1 = Abigail Spears, USA (1-0,1-0 mx)



**CAREER TITLES - BY PARTNERS**




[Hingis]


14 - Sania Mirza (2015-16)
11 - Anna Kournikova (1999-02)
8 - Jana Novotna (1997-99)
4 - Leander Paes (2015-16 MX)
4 - Arantxa Sanchez Vicario (1997)
4 - Helena Sukova (1996-98)
2 - Sabine Lisicki (2014-15)
2 - Mirjana Lucic (1998)
2 - Flavia Pennetta (2014)
2 - Mary Pierce (2000)
2 - Natasha Zvereva (1997-98)
1 - Mahesh Bhupathi (2006 MX)
1 - CHAN YUNG-JAN (2017)
1 - Lindsay Davenport (1997)
1 - Gigi Fernandez (1995)
1 - Mary Joe Fernandez (1997)
1 - Maria Kirilenko (2007)
1 - Barbara Schett (2002)
1 - Nathalie Tauziat (2000)
Olympic Silver Medal: Timea Bacsinszky (2016)


[Chan Yung-Jan]


9 - Chan Hao-Ching (2013-17)
7 - Chuang Chia-Jung (2005-08)
1 - Martina Hingis (2017)
1 - Abigail Spears (2009)
1 - Zheng Jie (2010)
--[WTA 125]--
1 - Chan Hao-Ching (2014)
1 - Zhang Shuai (2013)



**RECENT INDIAN WELLS FINALS**


2006 Maria Sharapova d. Elena Dementieva
2007 Daniela Hantuchova d. Svetlana Kuznetsova
2008 Ana Ivanovic d. Svetlana Kuznetsova
2009 Vera Zvonareva d. Ana Ivanovic
2010 Jelena Jankovic d. Caroline Wozniacki
2011 Caroline Wozniacki d. Marion Bartoli
2012 Victoria Azarenka d. Maria Sharapova
2013 Maria Sharapova d. Caroline Wozniacki
2014 Flavia Pennetta d. Aga Radwanska
2015 Simona Halep d. Jelena Jankovic
2016 Victoria Azarenka d. Serena Williams
2017 Elena Vesnina d. Svetlana Kuznetsova


[doubles champions since 2006]


2006 Lisa Raymond & Samantha Stosur
2007 Lisa Raymond & Samantha Stosur
2008 Dinara Safina & Elena Vesnina
2009 Victoria Azarenka & Vera Zvonareva
2010 Kveta Peschke & Katarina Srebotnik
2011 Sania Mirza & Elena Vesnina
2012 Liezel Huber & Lisa Raymond
2013 Ekaterina Makarova & Elena Vesnina
2014 Hsieh Su-Wei & Peng Shuai
2015 Martina Hingis & Sania Mirza
2016 Bethanie Mattek-Sands & CoCo Vandeweghe
2017 Chan Yung-Jan & Martina Hingis



**MOST INDIAN WELLS FINALS**


6...Lindsay Davenport (2-4)
3...Kim Clijsters (2-1)
3...Steffi Graf (2-1)
3...Maria Sharapova (2-1) *
3...Serena Williams (2-1) *
3...Martina Hingis (1-2) *
3...Caroline Wozniacki (1-2) *
3...SVETLANA KUZNETSOVA (0-3) *
-
*-active



**RECENT MIAMI SINGLES FINALS**


2005 Kim Clijsters d. Maria Sharapova
2006 Svetlana Kuznetsova d. Maria Sharapova
2007 Serena Williams d. Justine Henin
2008 Serena Williams d. Jelena Jankovic
2009 Victoria Azarenka d. Serena Williams
2010 Kim Clijsters d. Venus Williams
2011 Victoria Azarenka d. Maria Sharapova
2012 Aga Radwanska d. Maria Sharapova
2013 Serena Williams d. Maria Sharapova
2014 Serena Williams d. Li Na
2015 Serena Williams d. Carla Suarez-Navarro
2016 Victoria Azarenka d. Svetlana Kuznetsova


[doubles champions since 2005]


2005 Svetlana Kuznetsova & Alicia Molik
2006 Lisa Raymond & Samantha Stosur
2007 Lisa Raymond & Samantha Stosur
2008 Katarina Srebotnik & Ai Sugiyama
2009 Svetlana Kuznetsova & Amelie Mauresmo
2010 Gisela Dulko & Flavia Pennetta
2011 Daniela Hantuchova & Agnieszka Radwanska
2012 Maria Kirilenko & Nadia Petrova
2013 Nadia Petrova & Katarina Srebotnik
2014 Martina Hingis & Sabine Lisicki
2015 Martina Hingis & Sania Mirza
2016 Bethanie Mattek-Sands & Lucie Safarova


With the tour picking up and heading east to the other U.S. coastline, I'll come back in a few days with some pre-tournament predictions for Miami. Garbine will be there...


Getting into #MiamiMood... #LatinMood ?? @MiamiOpen
Thanks @BNPPARIBASOPEN see u next year! pic.twitter.com/JHYa63Tp3p

— Garbiñe Muguruza (@GarbiMuguruza) March 17, 2017
Hello Key Biscayne!! ????
Happy with my double practice today...
Doble sesión de entrenooo...@MiamiOpen @WTA pic.twitter.com/41JE7kZqEw

— Garbiñe Muguruza (@GarbiMuguruza) March 19, 2017
All for now.