Wk.13- Konta Speaks Softly, Carries Big Stick
While Johanna Konta hasn't openly talked, ala Karolina Pliskova, of pursuing a "cosmic" level for her tennis in the early months of 2017, the Brit HAS often let her racket -- and results -- do the talking. In Miami, she --
they
-- once again spoke very loudly.
#SAPStatOfTheDay: @JoKonta91 becomes the first ???? player to win a #WTA Premier Mandatory title! #MiamiOpen pic.twitter.com/EqdqgTpWfk

— WTA (@WTA) April 1, 2017


In January, the Brit burst onto the scene in Australia looking as if she might be ready to improve upon the slam semifinal she'd posted in Melbourne in 2016. She started the year on a 12-2 tear, winning Sydney without dropping a set and reaching the AO quarterfinals while riding an eighteen-set streak which included a 3rd Round win (6-3/6-1) over Caroline Wozniacki. She fell in the final eight to eventual champ Serena Williams, but aside from a week of Fed Cup action for Britain she'd been hampered by a foot injury in the aftermath of her series of message-sending performances in the opening weeks of '17. She didn't play again until Indian Wells, where she lost to Caroline Garcia in a 3rd set TB in the 3rd Round.

During that same stretch, Wozniacki fully found her own form (on the court, not just in the pages of Sports Illustrated). Showing a focus and commitment that was seemingly easy to question at her low point in 2016, with injuries weighing her down and her results bottoming out as she barely held onto a Top 75 ranking, the Dane mostly cruised through the draw in Miami, reaching her tour-leading third final of the season on the back of her good fitness, forehand and service improvements, and addition of "hitting partner plus" Sascha Bajin to the Wozniacki team, maybe the biggest off-court sign of the Dane being fully engaged and willing to squeeze out the absolute best tennis out of herself during her entire, temporary/mystery coach-filled existence on the WTA tour. While every coaching road still ultimately leads back to or includes father Piotr, the signing up of Bajin, who previously played a key role for nearly a decade on the Serena Williams team, then filled a similar "Vika reclaimer" role last spring when the Belarusian resurrected her previous dominance while pulling off a "Sunshine Double" run in Indian Wells and Miami. It's hard to believe he'd be around if he felt he'd be the next to fall victim to the same quick hook that often accompanies non-family additions to the Wozniacki inner circle. That's a great sign for the immediate future as the Dane moves forward.

In Miami, both set off on a collision course. Konta escaped from a virtual corner to defeat Simona Halep in the QF and never looked back, while Wozniacki consistently beat back larger-hitting opponents with a combination of defense, offense and self-assured belief. The meeting of the two women in the final would determine which would return to the Top 10 on Monday. As was the case in their meeting in Melbourne, though, it was the Brit who controlled the tenor and flow of the match, not deviating from the aggressive gameplan put together with coach Wim Fissette, never allowing the Dane to get a foothold in the match and the chance to wear her down and exploit any inconsistencies in her game. In the early going, it looked like it could be a Miami mugging. Konta blitzed Wozniacki and took a 2-0 lead. But a visit from Piotr Wozniacki seemed to settle things, as Caroline held on, got a hold and then leveled the set when Konta fired a backhand error into the net off a return from the Dane.

But it would be Wozniacki who wouldn't be able to sustain her momentum. A poor service game immediately gave the break back to the Brit, a two-game scenario that would be repeated after Wozniacki got another break to get back on serve in game #8, only to again play a poor game moments later and fail to solidify the break with a hold of her own. Konta served out a 6-4 1st set, then opened the 2nd with a break (on BP #5 in the game), though she lost the advantage a game later. Up 2-1, Wozniacki had her ankle taped, causing a slight eyebrow or two to be raised in the wake off all her injury issues last spring and summer. But movement would not be the Dane's problem in what remained of the match, Konta would be.

Wozniacki saved a BP to hold for 3-2, but wasn't able to stage a comeback from love/40 down two games later as Konta got the break to take a 4-3 lead. Utilizing her power and aggression as she had all day, the Brit once again reminded everyone how she's transformed her career over the past two years by pulling her previously fraying nerves together and turning them into a consistent asset made even more lethal when combined with stinging groundstrokes. It has allowed her to rise to near the top of the game, become a legitimate slam contender (at least on hard court) and run with the power elite players of the tour. Holding a MP on 5-3 in the 2nd, Konta put away Wozniacki by beating her at her own game, outlasting the Dane and ending things with a perfectly-placed lob to seal a 6-4/6-3 victory, claiming her third (and biggest) career title, and becoming the first Brit to lift the Miami championship trophy.


.@JoKonta91 captures the @MiamiOpen title!

Defeats Wozniacki 6-4, 6-3! pic.twitter.com/GVOF47SOVN

— WTA (@WTA) April 1, 2017


As for Wozniacki, while she's yet to win a title in '17, it's apparent she's headed in a positive direction. Improvements in her game have made her a factor again, and her fitness is still arguably the best on tour. Bajin, with first hand knowledge of what a player has to do to reign on tour, could very well help take Wozniacki to the "next level" if she follows through with the plan as it stands today, namely to continue to add variety to her effective, oft-metronomic defensive style, keeping opponents running AND guessing, and allowing her to continue to find ways to turn her defensive prowess into offensive opportunities. Bajin can surely help get her there, but he's never been just a hitting partner, so the two may have to work around the inherent boundaries that exist within the Wozniacki family setup. How much help is too much and will cramp the long-held style of the operation, and how much is enough to have real impact on Caroline's game while avoiding the potential familial landmines? "Big Sascha" will have to work big, but also appear "small." If he and Caroline can work it all out, this could be only the beginning of a beautiful combination that could finally allow the Dane to fill in some of the lingering holes in her career resume... and at least give her a fighting chance to fill in the crater-sized one that remains for the player with the most singles titles in WTA tour history (20) without an accompanying slam crown to go with them. A healthy clay season could lead to even bigger and better things.

The clay season will be a challenge for Konta, though, as she doesn't have nearly as bright a history on the surface as she does on hard courts, where she's placed her name into consideration as a Top 3 player, if not better, on tour. Upon her return to North America this summer, she'll be in the mix, just as she was in the heat of the action in Melbourne, as a true title threat at the U.S. Open.

Either way, while so many big names have been away in these early months of 2017, both Konta and Wozniacki have taken advantage of their opportunities as much as, and maybe more than, any other players on tour. Now, as those names begin to trickle back onto the tour scene, the next challenge will be to find ways to continue their rolls.



*WEEK 13 CHAMPIONS*
MIAMI, FLORIDA USA (Prem.Mandatory/HCO)
S:

Johanna Konta/GBR def. Caroline Wozniacki/DEN 6-4/6-3


D:

Gaby Dabrowski/Xu Yifan (CAN/CHN) d. Sania Mirza/Barbora Strycova (IND/CZE) 6-4/6-3

PLAYER OF THE WEEK:

Johanna Konta/GBR


...after a brief February/early March interlude, Konta is close to being back to the sometimes-lethal (maybe not "cosmic," though she was darn close to it at times Down Under) player we saw in January. She dropped just two sets in Miami, one to Aliaksandra Sasnovich in her first match, and another to Simona Halep in the QF. The Romanian served for the match, but Konta staved off the challenge and soon after took control. Straight sets wins over Pauline Parmentier, Lara Arruabarrena, Venus Williams (Konta also defeated her in last year's Stanford championship match) and, in the final, Caroline Wozniacki produced the Brit's biggest career win, her first Premier Mandatory title. She'll rise to a career-high #7 in the new rankings, and will next assume her first clay court challenge this week in Charleston.


An unforgettable two weeks for @JoKonta91 at the @MiamiOpen! ?? pic.twitter.com/XuN5Snv16F

— WTA (@WTA) April 2, 2017
===============================================
#SAPStatOfTheDay: @CaroWozniacki reaches 45th career #WTA Final! #MiamiOpen pic.twitter.com/cLjFZidk2X

— WTA (@WTA) March 31, 2017




RISERS:

Caroline Wozniacki/DEN and Lara Arruabarrena/ESP


...in Miami, Wozniacki continued her time-to-prove-something rise back up the rankings since falling as low as #74 before last year's U.S. Open, reaching her third final of the season (fifth since Flushing Meadows) and running her Open-to-Miami record to a combined 44-10 with wins over Varvara Lepchenko, Sorana Cirstea, Garbine Muguruza (who retired after dropping the 1st set), Lucie Safarova, and Karolina Pliskova (in one fell swoop, the Dane ended the Czech's 20-0 streak after winning the 1st set, improved her own previously 1-4 season mark after having lost the opening set, and tied Pliskova for the tour lead in match wins with #23). Wozniacki couldn't tame an in-form Konta, but her time in Miami still produced her first career final in her tenth appearance at the event, moved her to #12 in the rankings (she'd been #8 w/ the title) and -- one would think -- solidifies the continued presence of Sascha Bajin on the Wozniacki team. More work needs to be done, with a focus on Bajin's Miami notes about offering up more variety in rallies and keeping opponents off balance (as well as bothered by having to hit so many shots to win a point). An 0-3 record in '17 finals surely highlights the need for even "more" that can lead to greater success over the course of the spring and summer, assuming the ankle she had taped during Saturday's final doesn't become a lingering issue. By the time Wozniacki returns to New York in late August, her one year transformation from a player looking THIS CLOSE to maybe heading in the other direction, never to return, to one possibly finally beginning to take advantage of her old, easy-to-mock "I've got time" mantra may be complete.


Indian Wells?
Miami?
Madrid?
Beijing?@CaroWozniacki has now made the Final at every #WTA Premier Mandatory event! pic.twitter.com/WLhebTxorR

— WTA (@WTA) March 31, 2017


Arrubarrena, generally more likely to put up unexpectedly good results on clay than another surface, had quite the time on the Miami hard courts. The 25-year old Spaniard took down Natalia Vikhlyantseva, Irina-Camelia Begu and Madison Keys to reach the Round of 16. She needed her sudden burst of W's, too. Arrubarrena arrived in Miami on a six-match losing streak, having not won since her first official '17 match in Hobart in Week 2 (def. Minella in three sets, after having gone 1-2 in Hopman Cup competition). Her three wins gave her her first event with multiple MD victories since she won her second career tour title (first in four years) in Seoul last September. Those are her only two tour-level events with two or more MD wins since last year's clay season. She'll bump up from #72 to #65 in the rankings this week, just four behind the career-high she set last fall.


Positive week in Miami??
??Charleston! pic.twitter.com/2eES6wbTSr

— Lara Arruabarrena (@laraarrua) March 28, 2017



===============================================




SURPRISES:

Bethanie Mattek-Sands/USA and Risa Ozaki/JPN


...while Mattek-Sands failed to defend either of her "Sunshine Double" WD crowns in Indian Wells and Miami from a year ago -- falling in the SF and 2nd Round, respectively -- she at least pulled off one of her best-ever runs in singles by putting up a Round of 16 result as a wild card during an event in which she celebrated her 32nd birthday. Mattek-Sands' 1st Round win over Katerina Siniakova was her first Top 100 victory of the season, and her upset of Elina Svitolina in the 2nd was her first over a Top 10 player since 2015. A win over Anastasia Pavlyuchenkova was the first time BMS put up consecutive Top 20 wins since 2011. She finally fell to Mirjana Lucic-Baroni, but she'll jump thirty-six spots to #122 on Monday. And, on a side note, she avoided losing her #1 doubles standing, as well, when Kristina Mladenovic (w/ Kuznetsova) and Makarova/Vesnina -- all three women had a chance to assume the top spot with the early loss by Mattek-Sands/Safaova -- failed to get the results necessary to knock her out of the catbird seat on the WTA computer.

At the end of it all, she even took a side trip.




Ozaki had to play her way into the Miami MD, taking out Katie Swan and Julia Boserup in qualifying to do so. Once there, she knocked off Louisa Chirico, Kiki Bertens (in a match that ended after 2 a.m.) and Julia Goerges to reach the 4th Round, where she lost to Angelique Kerber. The 22-year old came into Miami already ranked at a career-best #87 after having reached the QF in Hobart (also as a qualifier), and now she'll move up to #72 on Monday.


????????????????????????????????????????????????????????????????????????????????????????! pic.twitter.com/woRv9PE5Ss

— ????/Risa Ozaki (@ozarisa7) March 31, 2017
===============================================
"When I first won here I had braces..it's been a long time. I'm so happy to be here!" -@VenusesWilliams #MiamiOpen pic.twitter.com/3LqAVZGywU

— WTA (@WTA) March 28, 2017




VETERANS:

Venus Williams/USA and Lucie Safarova/CZE


...in what she considers her home tournament, Venus once again turned back the clock. Well, not all the way. Remember, she's a three-time winner in Miami, with her first win coming nineteen years ago in 1998. As it is, she added a semifinal finish to her AO final appearance from January, getting wins over Beatriz Haddad, Patricia Maria Tig, I.W. finalist Svetlana Kuznetsova and world #1 Angelique Kerber (at 36, Williams is the oldest player to knock off a top-ranked woman in the world, and her fifteenth career #1 victory moves her into a tie for third on the all-time list behind Navratilova and Serena). Aside from setting off a whole new round of ridiculously narrow-minded "Venus winning makes the WTA look bad" discussions...

-- [Funny how a fortysomething Tom Brady winning another Super Bowl furthers his "greatest QB ever" credentials, and surely if a fortysomething Tiger Woods were to stage a comeback and win another major it'd only add to HIS career glory, and, ahem, how at the moment another fuzzy-yellow-ball tour currently exists where a 35-year old has now swept the AO, I.W. and Miami titles in the same season and managed to add to HIS already considerable legacy... yet no one ever questions the REST of the competition in those instances. Yet if a thirtysomething wins on the WTA tour it somehow means that the quality of play of the REST of the players is questioned and entire "worth" of the tour is challenged, rather than it speaking quite loudly about THAT veteran's ability to delay the battle against time. "Strange," huh? Hmmm. And I'm sure we'll get another version of a similar argument if Maria Sharapova is immediately successful upon her return, as well... along with a few other whining-and-crying cases to be made, both emanating from outside AND inside the lines. Of course, in all the instances crossing both storylines, the real issues are the things buried-not-very-deeply-under-the-surface of the arguments put forth. But as long as those without axes to grind or prejudices to not-so-expertly hide in plain sight recognize the game(s) being played, then at least we can all see things play out with a clear focus. So there's that.] --

...it also got her the points necessary to lift her back into the Top 10.

Slowly but surely, step by step, Safarova, 30, is going about regaining moderately-sized expanses of the ground she lost due to illness and injury-related absences over the past eighteen months. Miami wins over Yanina Wickmayer, Dasha Gavrilova, Ajla Tomljanovic and Dominika Cibulkova will lift the Czech's ranking back into the Top 30, giving her a fighting chance at a seed in Paris, where she reached the RG final, remember, less than two years ago. The win over Cibulkova was even more significant than just being the victory that got Safarova into the QF, it was also her first over a Top 10 player since that '15 season when she climbed into the Top 5 in the singles rankings before her body started to let her down.


First Top 10 win since 2015!@LucieSafarova beats Cibulkova 7-6(5), 6-1 for a place in @MiamiOpen Quarterfinals! pic.twitter.com/fu1OruTDZI

— WTA (@WTA) March 27, 2017
===============================================
Incredible play from @Simona_Halep AND @BamBamSam30! ?? #MiamiOpen pic.twitter.com/MUds53zQzB

— WTA (@WTA) March 28, 2017




COMEBACKS:

Simona Halep/ROU and Mirjana Lucic-Baroni/CRO


...is "the heart of Backspin" finally ready to jump into the '17 fray?

At the very least, while simultaneously going public with her appreciation of Nutella crepes, Halep at long last in Miami began to in some way resemble this season the player who has seemingly been on the cusp of a truly high level result the last few years. And that's enough to spark hope for the remainder of 2017. After opening with a nice win over Naomi Osaka, the Swarmette allowed just three games to Anett Kontaveit, played probably her best match of the season vs. Samantha Stosur (saving a MP and winning in three sets and in the QF became one of just two woman (w/ Aliaksandra Sasnovich) to get a set off Johanna Konta in the entire tournament. Thing is, she should have beaten the Brit. She served for a straight sets victory, but after she didn't complete the task saw the "perfect storm" of struggling to put the lost opportunity behind her and Konta finding her more elite form lead her to the place where Halep's tournament efforts often end... the Cliffs of Simona.



Still, the Romanian got through it all without another leg injury, or aggravating an existing one, winning as many matches in Miami (3) as she had all season leading into the tournament, and now has the chance to finally begin to build multiple good results upon another as she heads toward a spring/summer which will provide three more slam (and other big event) opportunities, many with a (still) somewhat "shortened" field either minus some of the game's biggest names altogether, or with early lacking-match-play versions of them that will swing open the doors -- or at least leave them slightly ajar -- for the non-slam winners on tour to build their confidence and resume for what could be a truly intriguing late summer hard court circuit in North America, and even the months stretching into the early stages of next season.

All right, let's go.

Meanwhile, on the other end of the spectrum, Lucic-Baroni's merry, dramatic and heart-tugging run through the early months of the '17 season continued in Miami, where the 35-year old Croat hadn't won a match since 1999. Picking up where she'd left off with SF runs in Melbourne and Acapulco, and regrouping following her upset at the hands of teenager Kayla Day in Indian Wells, Lucic came back from 5-1 down in the 3rd to catch Kateryna Bondarenko, allowed just three games to Aga Radwanska (the Pole got five games off her in the AO) and then took down Bethanie Mattek-Sands to reach her first career Premier Mandatory QF. She fell to Karolina Pliskova (the Czech got some measure of revenge for her lost at the same stage in the Australian), but will jump six spots in the rankings to achieve yet another career-high standing at #23 on Monday. And yet, with the early theme of 2017 by now firmly established, Lucic is still just the FOURTH-most successful 35-and-older player on the tennis planet through early April of this season.


First #WTA Premier Mandatory Quarterfinal!

Mirjana Lucic-Baroni downs Mattek-Sands at @MiamiOpen! pic.twitter.com/h4SjEMPJj3

— WTA (@WTA) March 27, 2017



===============================================




FRESH FACES:

Bianca Andreescu/CAN and Anett Kontaveit/EST


...come April, hmmm, say 2019, might Andreescu be the highest-ranked Canadian in the WTA? That "post-Bouchard career boom" reality is still a ways off, but 16-year old Andreescu is surely giving indications that all the attention given elsewhere a few years back when it came to the original/apparent savior/future star of Canadian women's tennis may have been a bit premature. For various reasons, both on court and off, Genie Bouchard has failed to follow up her initial tour success. Thus, Andreescu has stepped into the "on deck circle" (come on, it's one day away from MLB's official Opening Day, so a baseball reference should be a given, right?).

In the $25K Santa Margherita di Pula challenger, Andreescu picked up career circuit title #3 (all since August), and second since her blown lead vs. Rebeka Masarova in this year's AO girls semifinals. Since Andreescu served for a straight sets win over the Swiss in Melbourne, coming within two points of having the chance to become the second Canadian (after Bouchard) to claim a girls junior slam singles crown, the teenager has rebounded remarkably well. First, she won the AO girls doubles with now-Canadian Carson Branstine, and has gone on to compile a 19-2 singles record (15-2 ITF, 4-0 Fed Cup) over the following two months. Last week, she put up wins over Olesya Pervushina, Kaja Juvan, Katharina Hobgarski and, in the final, Bernarda Pera, coming back from a 5-2 3rd set deficit against the Bannerette, saving two MP in a deciding tie-break and winning 6-7(8)/6-2/7-6(8). She'll rank around #233 this week, still about 177 spots behind Bouchard (w/ #193 Francoise Abanda between then in the Canadian rankings). We'll see how quickly the gap closes over the next couple seasons.


.@Bandreescu_ comes from 2-5 down in the 3rd set to win her third pro title in Santa Margherita Di Pula: https://t.co/sRbSQDbLOk #CdnTennis pic.twitter.com/4natPMGbDl

— Tennis Canada (@TennisCanada) April 2, 2017


Around this time a year ago, Kontaveit had just recently achieved her career-high ranking (#73), but after losing in the Miami qualifying rounds missed nearly the entire clay court season due to an ankle injury, only playing a single match at Roland Garros (a 7-6/7-6 loss to Venus) during the spring. Her layoff, and lost U.S. Open '15 points (she reached the Round of 16 at age 19) has put her in the position of chasing her lost ranking for most of the last year. In Miami, she may have finally turned a big corner in the effort. The 21-year old qualified with wins over Cagla Buyukakcay and Alison Van Uytvanck, then notched MD wins over Kurumi Nara and Ekaterina Makarova (a Miami quarterfinalist in '16), as well. She lost in the 3rd Round to Simona Halep, but will move to within a stone's throw of the Top 100 (at #101) as she now heads into the same clay season that she missed out on a year ago.


Beautiful get from Anett! pic.twitter.com/YuDEk80SzP

— EustaceTarwater (@EustaceTarwater) March 25, 2017



===============================================




DOWN:

Belinda Bencic/SUI


...when it rains, it pours. Just ask Belinda.

Already stumbling and being dealt horrific luck of the draw(s) on the regular tour beginning with an injury-plagued '16 season that only went downhill after she reached the Top 10 in February, Bencic this past week followed up her early loss in Miami with a trip down to the challenger circuit, taking a wild card into the $60K Croissy-Beauborg event field in France. She managed to string together back-to-back wins for the first time anywhere (aside from the Hopman Cup) since the U.S. Open (and just the second time since the '16 grass season), defeating Antonia Lottner and barely outlasting Tereza Smitkova in a 7-5 3rd set, but then was forced to retire from her QF match with Richel Hogenkamp due to a wrist injury after completing just nine games. Having slipped to #143, she'll at least claw her way back up to #129 in the new rankings, but it's hard to tell whether this performance is a step in the right direction or another setback. At this point, just being ranked high enough to get into the Roland Garros draw would be a big victory... but that's hardly a certainty, and won't even be a possibility unless she catches an updraft soon. But, I guess no one said this was going to be easy.

Maybe the upcoming Fed Cup semifinals will provide an opportunity, if she's even able to play...


We have each others backs #thatscalledteam ???? @TimeaOfficial @mhingis @viktorija.golubic pic.twitter.com/hWwHLAgsm3

— Belinda Bencic (@BelindaBencic) February 13, 2017



===============================================




ITF PLAYERS:

Ekaterina Alexandrova/RUS & Zheng Saisai/CHN


...Alexandrova won her second consecutive challenger title, taking the $60K Croissy-Beauborg tournament with wins over the likes of Amandine Hesse, Marina Zanevska and Marketa Vondrousouva before defeating Richel Hogenkamp in a 6-2/6-7(3)/6-3 final to claim career ITF win #7. The 22-year also won a WTA 125 Series event at the end of the '16 season.


#Tennis La Russe Ekaterina #Alexandrova remporte le tournoi de #CroisyBeaubourg > https://t.co/2FaZo2qokt … (article en accès libre) pic.twitter.com/LgwM41Kdj7

— Sportiva (@SportivaInfos) April 2, 2017


In Quanzhou, Zheng picked up her ninth career ITF title, defeating Ankita Raina, Zarina Diyas, Jang Su-jeong and countrywoman Liu Fangzhou in the final, winning 6-2/6-3. The 23-year old will jump from #100 to #88 in the new rankings.


===============================================







JUNIOR STAR:

Eva Guerrero/ESP


...17-year old Spaniard Guerrero maintained her perfect 2017 junior record (11-0) while claiming the Grade 1 Perin Memorial title in Croatia. The #29-ranked girl, and the #4-seed at the event, Guerrero backed up her win at a previous Grade 2 event in Spain by defeating four seeds en route to the title, including #2 Katarina Zavatska in the semis and #8-seeded Croat Lea Boskovic, 17, in a 6-4/6-4 final. Boskovic was been playing for her maiden Grade 1 title in front of a home crowd (she'd defeated the #3 and #5 seeds), and also reached the girls doubles final with Brit Emily Appleton.


Lea Boškovic istaknula se dolaskom do dva finala na ITF-ovu juniorskom turniru prvog ranga u Vrsaru: https://t.co/9UDBpdH9BN #Boskovic #ITF pic.twitter.com/aZlm5HstX2

— Revija Tenis (@RevijaTenis) April 2, 2017



===============================================




DOUBLES:

Gaby Dabrowski & Xu Yifan (CAN/CHN)


...sometimes you just never know. Teaming for the first time, Dabrowski & Xu walked away from Miami with a huge title in their back pocket. It's the sort of thing that you might see happen in a slam when two super-successful doubles players team up in special circumstances, but Dabrowski came in with a 3-4 record in tour-level WD finals, while Xu was 4-4. The 25-year old Canadian's biggest previous final came in 2013, in the Premier event in Brussels while partnering Shahar Peer. Xu has at least played in bigger finals and claimed larger titles in Stanford ('15 w/ Zheng Saisai) and last year's Elite Trophy (with Ipek Soylu), but surely it was hard to envision a run that included wins over Spears/Srebotnik (seven combined WD/MX slam titles), Makarova/Vesnina (four WD/MX slam wins and a slew of other big crowns), Hlavackova/Peng (five WD/MX slams) and, in the final, Mirza/Strycova (six WD/MX slams from Mirza). After winning 10-7 3rd set TB's over Spears/Srebotnik (1st Rd.) and Hlavackova/Peng (SF), Dabrowski/Xu took the final by a 4 & 3 score.


.@GabyDabrowski & Xu Yifan win @MiamiOpen Doubles Title!

Their first tournament playing together--> https://t.co/x4S6FGzUe5 pic.twitter.com/EWBWXq0VMB

— WTA (@WTA) April 2, 2017


Of some note, or not, Dabrowski was born on April Fool's Day in 1992. That couldn't have had anything to do with this, of course... at least I don't think so.


===============================================






History-makers still making history...



March 28, 1999 ??@VenusesWilliams? defeats @SerenaWilliams in first All-Williams Final! #MiamiOpen pic.twitter.com/7UjdpoahS4

— WTA (@WTA) March 28, 2017
March 29, 1997 ??

16 year old @mhingis? wins @MiamiOpen? and becomes youngest World No.1 in #WTA history! pic.twitter.com/yFYaBnM4MW

— WTA (@WTA) March 29, 2017

Congrats @JoKonta91!

Lift that @MiamiOpen trophy ?? pic.twitter.com/5lJmhgqbGi

— WTA (@WTA) April 1, 2017


1. Miami Final - Johanna Konta def. Caroline Wozniacki
...6-4/6-3. In a battle to see which would return to the Top 10, Konta's power, aggression and ability to not deviate from her gameplan, just as was the case in Melbourne, proved to be too much for the Dane to overcome. Even with all her improvement, Wozniacki, like Radwanska, can still be victimized by a big-hitting player who is able to maintain her consistency throughout an entire match. Thing is, Wozniacki's style should mean she'll be able to maintain her level of results during the spring clay season. As for Konta's chances to do the same... we shall see.


So humbled by this whole experience. Thank you so much to everyone for their continued support! #grinningeartoear pic.twitter.com/QuKMnB5SYk

— Johanna Konta (@JoKonta91) April 1, 2017



===============================================


2. Miami 4th Rd. - Caroline Wozniacki def. Garbine Muguruza
...7-6(1) ret. The Spaniard battled back from 4-1 down to force a TB, but after falling 7-1 she retired due to illness. One gets the feeling we might get a high-level repeat of this match at least once between now and the end of play in Paris. Their set of play in Miami gave enough hope to look forward to it.


Wonderful Wizard of Woz. ?

With #Muguruza serving for the set, the Dane conjures magic to pull even and take the first in a tiebreak. ?? pic.twitter.com/19BiKxDMna

— Miami Open (@MiamiOpen) March 27, 2017
Garbiñe Muguruza on her retirement @MiamiOpen.

More in the Live Blog: https://t.co/SrGnYjtnHT pic.twitter.com/J7xTtVySGT

— WTA Insider (@WTA_insider) March 27, 2017



===============================================


3. Miami SF - Sania Mirza/Barbora Strycova def. Chan Yung-Jan/Martina Hingis
...6-7(6)/6-1 [10-4]. They're the captains now... whoa, wait a minute.


ay ay cap'n! @YungJan_Chan pic.twitter.com/0bblfHgv05

— Martina Hingis (@mhingis) March 30, 2017


One tournament after losing to Chan/Hingis in the Indian Wells QF, Mirza/Strycova downed the pair one round later in Miami, preventing Hingis from collecting her third career "Sunshine Double" WD I.W./Miami title combo and giving Mirza a 2-1 advantage in her head-to-head vs. the Swiss vet since their announcement last summer of the end of their partnership, which produced their own "Sunshine Double" when they combined to take both titles in their first two outings together in 2015.


===============================================


4. Miami Final - Gaby Dabrowski/Xu Yifan def. Sania Mirza/Barbora Strycova
...6-4/6-3. Sania must be getting a bit antsy. This makes it six straight events without a title (all w/ Strycova) after opening 2017 by winning in Brisbane in a rare melding of two top teams as she teamed with good friend Mattek-Sands. Even with this loss, Mirza stands at 19-6 in '17, 15-6 with Strycova. She's gone 30-9 with the Czech since they first teamed up late last year, with two titles and three runners-up results. But will that be enough for this partnership to continue to stick through '17 and into next year?


===============================================



Simona Halep with a gutsy MP save to hold. 5-5. #MiamiOpen pic.twitter.com/oSHzaBlZgj

— WTA Insider (@WTA_insider) March 28, 2017


5. Miami 4th Rd. - Simona Halep def. Samantha Stosur
...4-6/7-5/6-2. Stosur won four consecutive game to steal the 1st, then held MP at 5-3 in the 2nd before Halep forced a deciding 3rd set and raced to a 5-1 lead. In some ways, this might be an encouraging result not only for Halep, but also Stosur, who at least heads into the clay court schedule in the sort of form that could produce some big wins.


Comeback Complete??@Simona_Halep saves a MATCH POINT to edge Stosur 4-6, 7-5, 6-2! #MiamiOpen pic.twitter.com/0qeasy9VQ4

— WTA (@WTA) March 28, 2017



===============================================


6. Miami QF - Andrea Hlavackova/Peng Shuai def. Svetlana Kuznetsova 7-5/5-7 [10-7]
Miami QF - Gaby Dabrowski/Xu Yifan def. Ekaterina Makarova/Elena Vesnina 7-6(3)/6-1
...and with these two results, Mattek's #1 doubles ranking remained safe for another week.


===============================================


7. Miami QF - Johanna Konta def. Simona Halep
...3-6/7-6(7)/6-2. Halep served for the match in the 2nd set, only to see Konta get the break, win the TB and then pull away in the 3rd.


===============================================


8. $15K Campinas Final - Paula Cristina Goncalves def. Stephanie Mariel Petit
$16K Hammamet Final - Andrea Gamiz def. Yvonne Cavalle Reimers 6-2/6-1
...it MUST be spring, because South Americans are winning clay court challenger titles. Goncalves joined Beatriz Haddad as Brazilians with '17 ITF crowns, winning career title #6; while Venezuela's Gamiz picked up her second title in two weeks.


===============================================


9. Charleston Q1 - Fanny Stollar def. Teliana Pereira
...6-1/6-0. Recent two-time tour singles champ Pereira has now fallen outside the Top 200, with this loss dropping her to 11-24 over the past twelve months on all levels. Just a year and a half ago, she reached her career high of #43 and signed her name as the first Brazilian woman to win a WTA singles title in nearly thirty years, and the most successful since 1960's star Maria Bueno. Sometimes, eighteen months can be a looooong time in tennis. 18-year old Hungarian Stollar ultimately qualified.


===============================================


10. $15K Istanbul Final - Katie Boulter def. Ayla Aksu
...6-3/2-6/6-3. Another British champ, as the 20-year old wins career title #3.





===============================================


11. $15K Heraklion Final - Sabrina Santamaria def. Mira Antonitsch
...6-2/6-0. The former USC star wins career title #2.





===============================================


12. $15K Heraklion Final - Charlotte Robillard-Millette/Carol Zhao def. Angelina Gabueva/Olga Puchkova
...7-6(2)/4-6 [10-5]. So many Canadians, still not enough titles. CRM and Zhao combined to add to the recent Canadian haul, as the 18-year old wins career ITF doubles title #2, while her respective 21-year old partner picks up #4. Puchkova, on the comeback trail on the ITF circuit in the early months of '17, reached her second WD final of the season.



===============================================


13. Monterrey Q1 - Jamie Loeb def. Danielle Collins
...4-3 ret. In an intriguing match-up of the players who have won the last three NCAA women's singles championships, Loeb moved forward after Collins' unfortunate retirement.


===============================================



Krunic wins qualifying 2nd round in 3rd set tiebreak #VolvoCarOpen pic.twitter.com/8hkQa6wasw

— Diane Elayne Dees (@WomenWhoServe) April 2, 2017


14. Charleston Q2 - Aleksandra Krunic def. Jesika Maleckova
...3-6/6-3/7-6(5). The Bracelet Rulz!!! (She'll open vs. Lucic-Baroni in the MD.)


===============================================






Ummm, all right.



Zorlu antreman günü bitince ben\ How I feel about ending a good and hard day of practice ?????? pic.twitter.com/gclMScvqQj

— Ipek Soylu (@soyluofficial) March 28, 2017

Third Final of 2017!@CaroWozniacki turns tables on Pliskova 5-7, 6-1, 6-1 at @MiamiOpen! pic.twitter.com/ui7B0NeSpK

— WTA (@WTA) March 30, 2017


1. Miami SF - Caroline Wozniacki def. KAROLINA PLISKOVA
...5-7/6-1/6-1. Early on, it looked as if Pliskova might have her way with the Dane, leading 4-2 and controlling the action. But Wozniacki weathered the storm, and used her consistency to accurately drive balls deep into the court and prevent Pliskova from playing her preferred game. She held three SP on Pliskova's serve at 5-4, but ultimately gave the advantage back to the Czech after missing an easy volley. A point later, Pliskova took the 1st on her second SP. It would be her final escape on the day. From there, she seemed to hit a physical wall, while Wozniacki rarely missed and confidently coasted to two quick wins in the 2nd and 3rd sets to improve her lead in the career series to 4-1. The result ended Pliskova's 20-0 run after winning the 1st set, as her search for "cosmic tennis" continued to come up empty in North America despite having a few great Miami moments (most notably, getting vengeance on Lucic-Baroni for her loss to the Croat in the AO QF) interspersed with others (the Wozniacki loss, and struggling to put away Putintseva on her ninth SP in the 1st set of their 3rd Round match) that lead one to believe that she should worry more about working still more on her fitness and movement over the course of the clay court season rather than expect to suddenly become a true force on her least effective surface over the next few months. It's where she built the foundation for her success on grass and hard courts last summer, and it'd be smart for her to follow the same path this time around, too.


Pliskova after the match: "It was the best match she played against me so far." #MiamiOpen
More here: https://t.co/P9PKEkZXi4 pic.twitter.com/kc9dKJxpuQ

— WTA Insider (@WTA_insider) March 30, 2017



===============================================


2. Miami QF - VENUS WILLIAMS def. Angelique Kerber
...7-5/6-3. With her fifteenth career #1 win, 36-year old Venus is now the oldest player to ever accomplish the feat. I mean, how can the tour expect to survive such horrific, don't-look-or-it'll-hurt-your-eyes happenings on the court, you know?


#SAPStatOfTheDay: 36 year old @VenusesWilliams becomes the oldest player to defeat a World No.1! #MiamiOpen pic.twitter.com/eR7worzwea

— WTA (@WTA) March 30, 2017
===============================================
#SAPStatOfTheDay: @VenusesWilliams records 60th @MiamiOpen win!

Third player in Miami history to record 60+ wins! pic.twitter.com/lJZxZupGUW

— WTA (@WTA) March 28, 2017


3. Miami 4th Rd. - VENUS WILLIAMS def. Svetlana Kuznetsova
...6-3/7-6(4). Venus becomes the third player to record sixty wins in Miami.


What a match point! ??@VenusesWilliams edges Kuznetsova 6-3, 7-6(4) for a spot in @MiamiOpen Quarterfinals! #MiamiOpen pic.twitter.com/gLt4GnFmA4

— WTA (@WTA) March 28, 2017



===============================================


HM- Miami QF - KAROLINA PLISKOVA def. Mirjana Lucic-Baroni
...6-3/6-4. Two months later, Pliskova finally gets her Croat. Lucic contributed mightily with a slew of DF in the 1st (9), but the Czech battled back from a break down at 4-3 in the 2nd to put away the straight sets win that turned out to be the final victory in her oft-hearty but imperfect return to North America. She'll have much more to defend -- and at stake -- when she returns this summer.


This is what Pliskova sisters looked like when Lucic-Baroni debuted in Miami 19 years ago. ???? pic.twitter.com/gtmq3cCz6s

— WTA Scores (@Scores_WTA) March 28, 2017
===============================================
Rio running circles around Monica... literally
Rio and her hyperactivity ???? pic.twitter.com/DfD4dF79jp

— Monica Puig (@MonicaAce93) March 31, 2017
New Mom @Vika7 Azarenka targets July return--> https://t.co/qJDbCc5dye pic.twitter.com/fd9lDDAINp

— WTA (@WTA) March 28, 2017

I guess it'll have to be 4th time lucky!???? Thank you Miami for a great week as usual! pic.twitter.com/bNqc6d785d

— Caroline Wozniacki (@CaroWozniacki) April 2, 2017
Injury-free once again, Caroline Wozniacki is learning how to practice smarter (and less!).

More: https://t.co/SrGnYjtnHT pic.twitter.com/PNr0d9iEDP

— WTA Insider (@WTA_insider) March 27, 2017

6 girls 6 ?? @volvocaropen @wta pic.twitter.com/fmpaF6iNdx

— Daria Gavrilova (@Daria_gav) April 3, 2017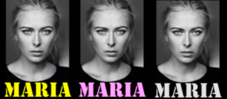 Fun to be around women who push the limits. Thanks for having me #ANAinspiration @MariaSharapova Billie Jean King @Lexi pic.twitter.com/WAHoMqELLK

— Alexandra Raisman (@Aly_Raisman) March 31, 2017




**2017 WTA FINALS**


3 - CAROLINE WOZNIACKI, DEN (0-3)
2 - Karolina Pliskova, CZE (2-0)
2 - JOHANNA KONTA, GBR (2-0)
2 - Elina Svitolina, UKR (2-0)
2 - Kristina Mladenovic, FRA (1-1)


[2015-17]


13...Angelique Kerber (7-6)
12...Karolina Pliskova (5-7)
11...Serena Williams (8-3)
8...Simona Halep (6-2)
8...Aga Radwanska (6-2)
8...CAROLINE WOZNIACKI (3-5)
7...Petra Kvitova (5-2)
7...Dominika Cibulkova (4-3)



**2017 PREMIER MANDATORY/PREMIER 5 FINALS**


Dubai (HC) - #13 Svitolina/UKR d. #15 Wozniacki/DEN
Ind.Wells (HC) - #15 Vesnina/RUS d. #8 Kuznetsova/RUS
Miami (HC) - #11 Konta/GBR d. #14 Wozniacki/DEN



**2017 WTA SF**


4 - KAROLINA PLISKOVA, CZE (2-2)
3 - CAROLINE WOZNIACKI, DEN (3-0)
3 - JOHANNA KONTA, GBR (2-1)
3 - Elina Svitolina, UKR (2-1)
3 - Kristina Mladenovic, FRA (2-1)


[2015-17]


20...Angelque Kerber
18...KAROLINA PLISKOVA
18...Aga Radwanska
16...Elina Svitolina
16...Serena Williams
15...Simona Halep
14...CAROLINE WOZNIACKI
12...Dominika Cibulkova



**RECENT MIAMI SINGLES FINALS**


2005 Kim Clijsters d. Maria Sharapova
2006 Svetlana Kuznetsova d. Maria Sharapova
2007 Serena Williams d. Justine Henin
2008 Serena Williams d. Jelena Jankovic
2009 Victoria Azarenka d. Serena Williams
2010 Kim Clijsters d. Venus Williams
2011 Victoria Azarenka d. Maria Sharapova
2012 Aga Radwanska d. Maria Sharapova
2013 Serena Williams d. Maria Sharapova
2014 Serena Williams d. Li Na
2015 Serena Williams d. Carla Suarez-Navarro
2016 Victoria Azarenka d. Svetlana Kuznetsova
2017 Johanna Konta d. Caroline Wozniacki


[doubles champions since 2005]


2005 Svetlana Kuznetsova & Alicia Molik
2006 Lisa Raymond & Samantha Stosur
2007 Lisa Raymond & Samantha Stosur
2008 Katarina Srebotnik & Ai Sugiyama
2009 Svetlana Kuznetsova & Amelie Mauresmo
2010 Gisela Dulko & Flavia Pennetta
2011 Daniela Hantuchova & Agnieszka Radwanska
2012 Maria Kirilenko & Nadia Petrova
2013 Nadia Petrova & Katarina Srebotnik
2014 Martina Hingis & Sabine Lisicki
2015 Martina Hingis & Sania Mirza
2016 Bethanie Mattek-Sands & Lucie Safarova
2017 Gaby Dabrowski & Xu Yifan



**2017 PREMIER MANDATORY/PREMIER 5 WD CHAMPIONS**


Dubai - Ekaterina Makarova/Elena Vesnina, RUS/RUS
Indian Wells - Chan Yung-Jan/Martina Hingis, TPE/SUI
Miami - Gaby Dabrowski/Xu Yifan, CAN/CHN



**2017 WTA DOUBLES FINALS - TEAMS**


3...Hlavackova/Peng (1-2)
2...Olaru/Savchuk (1-1)
2...Makarova/Vesnina (1-1)
2...MIRZA/STRYCOVA (0-2)
2...Hradecka/Siniakova (0-2)



**2017 ITF TITLES - North Americans**


2 - BIANCA ANDREESCU, CAN
1 - Caroline Dolehidem USA
1 - Jamie Loeb, USA
1 - Asia Muhammad, USA
1 - Giuliana Olmos, MEX
1 - SABRINA SANTAMARIA, USA



**ALL-TIME CAREER WINS OVER WTA #1**


18...Martina Navratilova
16...Serena Williams*
15...VENUS WILLIAMS*
15...Lindsay Davenport
11...Steffi Graf


[Venus wins over #1]


8 - vs. Martina Hingis = 1998(2),1999(3),2000(2),2001
2 - vs. Serena Williams = 2008,2014
2 - vs. Lindsay Davenport = 1999,2005
1 - vs. Jelena Jankovic = 2008
1 - vs. Angelique Kerber = 2017 *
1 - vs. Dinara Safina = 2009
-
*-oldest player(36) to def. #1



**"QUEEN OF MEXICO" WINNERS - Acapulco/Monterrey**


2015 Timea Bacsinszky, SUI (swept Acap/Mont singles)
2016 A.Medina-Garrigues/A.Parra-Santonja, ESP (swept Acap/Mont WD)
2017 ?


[2nd place]


2015 Caroline Garcia, FRA (RU Acap/Mont singles)
2016 Sloane Stephens, USA (Acap) & Heather Watson, GBR (Mont)
2017 ?




CHAKVETADZE SIGHTING!!!



You'll never walk alone ) pic.twitter.com/vSMBDTFx9g

— Anna Chakvetadze (@achakv87) April 1, 2017
On to Charleston...
??????? @BeckAnnika pic.twitter.com/yDlvxPVdkX

— Anna-Lena Groenefeld (@Annagroenefeld) April 3, 2017





CHARLESTON, SOUTH CAROLINA USA (Premier/Green Clay Outdoor)


16 Singles Final: Stephens d. Vesnina
16 Doubles Final: Garcia/Mladenovic d. Mattek-Sands/Safarova
17 Top Seeds: Keys/Konta
=============================


=QF=


#1 Keys d. #11 Lucic-Baroni
#4 Vesnina d. #5 Wozniacki
#12 Putintseva d. #15 Safarova
#6 Stosur d. #2 Konta Kasatkina


=SF=


#4 Vesnina d. #1 Keys
#12 Putintseva d. #6 Stosur


=FINAL=


#4 Vesnina d. #12 Putintseva

...will Konta's run translate to the clay? Maybe, but it's worth nothing that she was just 2-4 on the surface in 2016 (though she didn't play on the green clay in Charleston). Vesnina HAS performed well in the event, reaching finals in both 2011 and last year, and now that Indian Wells is in her rearview maybe she'll return to the level of play that's gotten her within shouting distance of the Top 10.



NOTE:

: Konta withdrew, with #9 Gavrilova moving into her spot. It sets up a possible Battle of the Dashas in the Round of 16.






MONTERREY, MEXICO (Int'l/Hard Outdoor)


16 Singles Final: Watson d. Flipkens
16 Doubles Final: Medina-Garrigues/Parra-Santonja d. Martic/Sanchez
17 Top Seeds: Kerber/Pavlyuchenkova
=============================


=SF=


#1 Kerber d. #7 Cornet
Cepelova d. #3 Garcia


=FINAL=


#1 Kerber d. Cepelova

...maybe it's time for Kerber to finally put it all together for a full week. Her chances would seem to be better in Mexico than they'd have been in the deeper Charleston draw, though there are certainly potential pitfalls -- defending champ Watson, or Makarova, in the QF, for example -- there, as well. Of course, as far as Cepelova goes, I know she'll lose early since I've made this pick, probably to the (throw-up-your-hands-at-prediction-time) Pavlyuchenkova in the 2nd Round. But, hey, at least I showed a little faith after her recently healthy stint. Too bad the Slovak isn't in Charleston, where she had the run three years ago that has defined her career, for both good and bad.




I'll be back this week with a quick "Ms.Backspin" update at the conclusion of the season's opening quarter. With so many names in the mix, without a truly "dominant" 1Q force, it'll be one of the more nip-and-tuck mid-race updates in memory.

All for now.