RG.10- Forces of Nature
On Day 10 in Paris, for once, the stories of the day didn't (totally) revolve around a certain French bully and the continued unmasking of her "mean girl" tendencies, nor the mob-ish crowd and national tennis federation that enables them. After howling winds and rain suspensions that accounted for over three and a half hours of waiting around for action to begin again, today finally centered around two people:
a never-give-up Swiss woman who was *this close* to putting tennis behind her for good half a decade ago, and a teenage Latvian force of nature.
It's going to be a double-birthday battle on Thursday.

Read about big wins for Jelena Ostapenko & Timea Bacsinszkyhttps://t.co/RmHr9KBoj0 pic.twitter.com/kY7SWKMwNe

— BBC Sport (@BBCSport) June 6, 2017


Timea Bacsinszky, by 2012, had just about had it. Injuries and frustration led her to remove herself from the tennis tour and prepare for a future career in hotel management. But a simple email changed it all. Answering a query about entering qualifying for the 2013 Roland Garros, for which she was unexpectedly still eligible, the Swiss woman made the decision to give the sport "one more try" to win her heart. She didn't qualify for the event. Actually, with no practice time and after a long drive to Paris, she lost her opening match. But that straight sets loss to Canadian Sharon Fichman turned out to be a rousing success, for it helped Bacsinszky rediscover her passion for tennis. Since then, she's lived a second career as if it was a gift that she realized how lucky she was to have received. #ILoveMyJob became her online calling card, and success has followed her along her lovely walk back down the WTA path.

In 2015, she won her first tour title in five years and reached a semifinal in Paris, and nearly the final (she led Serena Williams by a set and a break before, well, you're familiar with Serena's work, right?), then followed up with a QF at Wimbledon, too. She's become something of a Fed Cup star, as well, leading the Swiss squad to the semis in back-to-back years. She injured her knee at end of '15, but recovered in time to return to the Roland Garros final eight last year. Injuries have again hampered Bacsinszky's progress of late. After ranking as high as #9 last spring, she came into this slam at #31. Her 4-3 clay court record this spring didn't exactly inspire notions of slam title contention. But, just like it has in the past, Paris has brought out the best in her, allowing all her hopes and dreams to float unencumbered to the surface.

After blowing a 5-1 1st set lead in her Round of 16 match with Venus Williams two days ago, Bacsinszky seemed destined to be forced to look for her '17 recovery somewhere other than at this event. But after storming back to dominate the future Hall of Famer in the 2nd and 3rd sets, Roland Garros opened its arms to her -- and possibility -- once more.

Her quarterfinal opponent was Kristina Mladenovic, the Pastry who'd already authored two scintillating 3rd set comebacks over the past week and a half in Paris, while also exacerbating an already-growing-wearisome reputation for acting disrespectfully to opponents, teammates and friends (or *not* friends, who can really keep up with the ever-evolving personal s*** list being written and re-written in Mladenovic's mind?) off the court, and, in the eyes of many, obliterating some of the usual on-court etiquette displayed on gameday, as well. Bacsinszky, not surprisingly, has been on the receiving end of Kiki's ire in the past, as well. Really, at this point, it's almost a badge of honor. In the FRA/SUI Fed Cup tie in February, after Bacsinszky took a medical timeout after a fall that seemed to have possibly re-injured her surgically repaired knee, the French woman questioned the legitimacy of the injury, noting that she "ran like a kangaroo" afterward and accused her of skillfully walking the tightrope of the rule book. "There are rules, she uses them to the maximum, it's her way of fighting, she's known for it, I do not have those values," Mladenovic said, launching one of the first '17 salvos in her I'm-holier-than-thou-just-ask-me public campaign to burnish the reputation of all things Kiki, even if in reality her own actions ultimately serve to leave sticky fingerprints all over the polished trophies she presents to herself that she so ever-so-"humblingly" displays whenever her own sensibilities are questioned. Or, you know, when someone does something she doesn't like. (At that point, in her mind, they're fair game for whatever insult her six-language-learning mind can dredge up.)

But I said this wasn't about *her*, didn't I?

As it turned out, once again, Bacsinszky used today as another opportunity to burnish her *own* reputation. Not in the same sort of fact-deprived and nasty way that is the specialty of her opponent, though. On several occasions, with the possibility for things to sharply turn against being fairly evident, the Swiss woman instead battled back to reclaim her position. In the 1st set, Bacsinszky grabbed the early lead with a break in the opening game. After four games, Mladenovic had gotten things back on serve and led 40/love in her own service game. But a pair of poor drop shots in the intense windy conditions of the opening stages of the match allowed Bacsinszky to regain the lead at 3-2. Things were again equal at 4-4, but the Swiss managed to seize the last swing of momentum in a long game, closing out another break with a backhand winner that was followed a point later by a Mladenovic error that gave her a 5-4 lead. With Bacsinszky serving for the set, the Pastry had a break point, but slid a backhand wide. Bacsinszky held to take the set 6-4, having never trailed in the quarterfinal's opening stanza.

At 1-1 in the 2nd, Bacsinszky led love/40 on Mladenovic's serve. At 30/40, the weather stopped play. The rain/storm delay lasted over three hours, and when Mladenovic returned and held serve, the crowd suddenly desired to become a part of this match at last. The thought that the resumption of play might produce one of those classic reversals of fortune was a prevalent one. When Mladenovic broke to take a 3-1 lead, and moved within two points of 4-1 it was even more the case. But Bacsinszky got the break in that game, and two games later did it again, at love, to take a 4-3 lead. With the crowd subdued, another short (:20) rain delay provided Mladenovic another opportunity to turn things in her favor. But, instead, it was the Swiss woman who put down the hammer. She held from 15/30 down to take a 5-3 lead. At 5-4, serving for the match, she battled back again, this time from love/30. Bacsinszky's defensive skills kept a rally alive long enough for a Mladenovic error to end it. A long forehand from the French woman knotted it at 30/30. She reached BP with an expertly executed drop shot, but Bacsinszky continued to fight, unwilling to succumb to any sort of momentum-turning moment with the final two hours of daylight ticking away.

She reached match point with a series of groundstrokes that dragged Mladenovic across the back of the court, allowing her to only swat the ball back into play without any offensive pace or placement in mind, then a Bacsinszky down the line forehand placed in the corner brought her a point from her second RG semifinal in three years. Mladenovic retrieved a drop shot from the Swiss, but then sprayed a volley and ended her run, giving Bacsinszky at 6-4/6-4 victory and another shot to become the first woman from Switzerland to reach a slam singles final since Martina Hingis in 2002.


[30]????@TimeaOfficial def. [13]????@KikiMladenovic - Q/F of 2017 @RolandGarros
6-4 6-4
Timea faces ????Jelena Ostapenko in the semifinals.#RG17?? pic.twitter.com/pr9x7u6ekW

— Tennis Channel (@TennisChannel) June 6, 2017


After going 10-15 in grand slam MD matches in her first go-around on tour, Bacsinszky is now 29-12 in her second. Good thing she checked her email.


??????@TimeaOfficial #RG17 pic.twitter.com/Pj0MSzVhsD

— Roland-Garros (@rolandgarros) June 6, 2017


Meanwhile, maybe her opponent can take the rest of the time left in the slam to learn a seventh language, then try to figure out how to lord it over some of her fellow players, who obviously just aren't as intelligent and wordly as one Kristina "Kiki" Mladenovic.

Just an idea.










=DAY 10 NOTES=
...the day's other quarterfinal also took place under adverse conditions. Through the first five games of the opening set, 19-year old Jelena Ostapenko's big-hitting, winner-and-error heavy game didn't take too kindly to the bane of all tennis player's existence: wind.

After that, it was all about the Latvian.


Teenage Dream.

Ostapenko makes first Major SF ousting Wozniacki 4-6 6-2 6-2.#RG17 pic.twitter.com/fg8QUD0NK8

— Roland-Garros (@rolandgarros) June 6, 2017


Ostapenko and Caroline Wozniacki have met before. Three times, in fact. Ostapenko won all three matches, including two this season. In those contests, though her error total was high, the huge-hitting game of the former Wimbledon girls champ (2014) commanded the point-by-point flow of each match. While the Dane *did* hold a MP in her three-set loss (w/ a 3rd set TB) in Prague earlier this season, Ostapenko often had her way with the former #1, pounding groundstrokes out of Wozniacki's reach, at her feet or with too much power for her to control. In their two previous '17 encounters, the teenager won the winner stat by 40-14 and 70-21 (!) advantages. She had every reason to believe that she had Wozniacki's number.

And that she may have gotten into her head, too.

While clay has never been Wozniacki's favorite surface, she has slowly taken to it during her best run in Paris since 2010. With hitting partner/tactician Sasha Bajin's urging, she's learned to accept the clay as a tentative friend, as it *should* play into many of the defensive and consistency-heavy high points of her game. On occasion at this RG, though, she's been seemingly reticent to play as aggressively as Bajin has told her she needs to be. Finally, in the Round of 16 against Svetlana Kuznetsova, the Dane upped her aggression and posted one of the biggest wins she's had in years, and *the* biggest she's ever had at Roland Garros. But Ostapenko's easy power and lack of a conscious when it comes to using it as often as possible seemed to paint Wozniacki into a corner for this match. Her usual tactics had failed badly against the Latvian in the past, and she'd need be more aggressive and unpredictable to catch her by surprise this time, preventing her from comfortably blasting oodles of balls past her once again.

Thing is, the wind, while it hurt Ostapenko's game early on, may have hurt Caro's more. Was she lulled into thinking that things were going to be different this time, then psychologically broken by the realization that nothing had really changed at all? Ostapenko, after a frustrating start, suddenly hitting stride and then suddenly feeling *gooooood* about every shot she tried couldn't have helped, either. Maybe the Dane might have followed Bajin's instructions to be constantly aggressive and keep Ostapenko on her heels, but if the opening games caused her to file away that gameplan in a place where she could no longer mentally/physically retrieve it, then a great deal of her fate today has to fall on her shoulders. She should have known better. As it turned out, once the runaway match got out of her control, Wozniacki was unable to keep it on the road.

So, enter the player about whom, on Tennis Channel today, Mary Carillo so accurately said, "When she's good she's just launching heat-seeking missiles, when she's bad she's a lunch wagon without breaks."

(Seriously, she had me at "lunch wagon" with that one.)

It barely took twenty minutes for Wozniacki to take a 5-0 lead in the 1st set today. But after the final chateau had flown by Lenglen court, Ostapenko found her range. Suddenly, after holding in game #6, she began the process of having it become common to see the Dane watching tennis balls whiz by her, land at her feet, frame off her racket or be only weakly put back into the bottom of the net. In other words, it was like the other three Ostapenko/Wozniacki match-ups. Ostapenko broke to close within 5-4 and it seemed as if she might actually *win* the set. But, after all that, she played a poor service game, felling behind love/40, and saw her error end the 1st, with Caro holding on to win it 6-4 on her third SP opportunity.

Ostapenko led 5-2 in the 2nd when the three-hour rain delay began, but the break didn't bring a change in the Dane's tactics. Instead, the teenager picked up where she left off. She held to win the 2nd at 6-2. After another short rain delay, she broke Wozniacki to take a 3-2 lead, firing remarkably clean winners and leaving Caro looking like she was re-living a nightmare.


.@CaroWozniacki wasn't able to unlock her @rolandgarros SF today pic.twitter.com/QwjL2pQrhz

— Jimmie48 Photography (@JJlovesTennis) June 6, 2017


Offered nothing new to contend with, Ostapenko was content to blast winners and push Wozniacki around the court. The resigned look on Caro's face was in direct contrast to Ostapenko, poised and ready to return serve, wiggling anxiously, awaiting another chance to kill something. Anything. Sure, it was a little fuzzy ball. But it could have been Naomi Broady, too. Either way, death was assured. Sometimes, she'd toy with the Dane and fire a rally-ending winner, but other times she just end it all with one shot, crushing a forehand return to a place that Wozniacki couldn't reach if her life depended on it. And, today, it really did.

The haste with which Ostapenko finished off Wozniacki made one feel that she may have ordered herself a cappuccino during the last rain delay and wanted to make sure she got to drink it before it got cold. She broke for a 5-2 lead in the 3rd, then held at love to win 4-6/6-2/6-2, taking down the Dane for the fourth time in ten months, winning 16 of the final 21 games after the 0-5 start. Again, she held a huge advantage in winners (38-6). For the three matches vs. the Dane in 2017, she leads 148-41 in that category. Yikes.

Needless to day, I'd say Jelena is now officially Caro's "nemesis." But not in a "good head-to-head rivalry" sort of way. More like in the, "please be anywhere other than in my section of the draw" way, as far as Wozniacki is concerned.
????Jelena Ostapenko def. [11]????@CaroWozniacki - Q/F of @RolandGarros
4-6 6-2 6-2
Jelena faces [30]????@TimeaOfficial in the semifinals.#RG17?? pic.twitter.com/W9vssizn15

— Tennis Channel (@TennisChannel) June 6, 2017
[Take a look at the kid in the New York sweatshirt at the end of the video. He gets one towel from Ostapenko, then snags a wristband out of the air right before the guy to his left can get it, then refuses to give it to him. Meet the future Mr. Mladenovic.]
Meanwhile, sporting a little bit of Davenport (the clean, easy power), a touch of Bartoli (all the coiled, fidgety anxiousness ready to explode), a dash of Cornet/Jankovic (the in-match facial expression trophy has been passed to a new generation) and a little Classic Sveta (she can touch both ends of the brilliance spectrum with ease), Ostapenko is the youngest semifinalist in Paris since Ana Ivanovic in 2007. That year, the Serb reached, but lost, the final. A year later, she was the new champion (and the world #1). I'm just sayin'.

We always knew at least one new "star" would emerge during these two weeks in Paris. Well, she sure looks and sounds like Jelena Ostapenko.


19-year-old ????Jelena Ostapenko spoke with @Jon_Wertheim following her victory over ????@CaroWozniacki at 2017 @RolandGarros. Watch here! #RG17 pic.twitter.com/bSdyR4ZRH2

— Tennis Channel (@TennisChannel) June 6, 2017


On Thursday, Ostapenko will face off with Bacsinszky. It'll be Ostapenko's 20th birthday, and Bacsinszky's 28th. So, I guess the Tennis Gods had this planned all along. Also of note, while Bacsinszky has been on the receiving end of the vitriol of the French Mouth That Roars, so has Ostapenko. Remember, when Ostapenko had her run-in with Broady in January last year, it was Mladenovic who immediately took to social media to back Broady and denoune Ostapenko for her disrespectful gameday actions and standing amongt the other players in the lockerroom. Like I said... badge of honor.

I suggest they exchange t-shirts before they play. Just a thought.



Meanwhile, this...


Via @fiercetennis

Ostapenko could win her first tour-level title at French Open.

Last to do it? Kuerten on 6/8/97. DAY OSTAPENKO WAS BORN.

— Ben Rothenberg (@BenRothenberg) June 6, 2017






...LIKE ON DAY 10:

Memories...


Seven years ago THIS happened.

Legend @Schiavone_Fra ? pic.twitter.com/hptDUGUmnt

— Gio :) (@gtenniz) June 5, 2017




...LIKE ON DAY 10:

Signs of detente? At least least by one of the Eastern Bloc countries, if not the all-knowing Soviet state.


Bravo @CaroGarcia et bonne chance pour la suite ainsi qu'à @KikiMladenovic ! Girls power ??????#RG17

— Alize Cornet (@alizecornet) June 6, 2017




...DID YOU NOTICE...? ON DAY 10:

La Divine is the very picture of stability at the center of the rain games...


Weather update: No play scheduled before 5.30pm CEST.#RG17 pic.twitter.com/DvdvHNsLL7

— Roland-Garros (@rolandgarros) June 6, 2017


She probably even has a flask hidden in their somewhere.



...LIKE ON DAY 10:

Elina recalling going into "Svitolina Mode"...


"You never know what's going to happen."@ElinaSvitolina? breaks down her epic Round of 16 comeback #RG17 pic.twitter.com/Z47g84aNKx

— WTA (@WTA) June 5, 2017




...BACKSPIN INSINCERITY ON DAY 10:

Oh, poor Kiki.


.@TimeaOfficial brise le rêve de "Kiki"

? https://t.co/r9Y8pU3HIB#RG17 pic.twitter.com/2Zx22FobZJ

— Roland-Garros (@rolandgarros) June 6, 2017


Also, this...


Final stats pic.twitter.com/RFnUJQSu6K

— Dmitry Shakhov (@Shahovez) June 6, 2017
Add this one:
"Forza!"s: 0 https://t.co/l6k7Au152K

— Giulio Fedele (@fedele_giulio) June 6, 2017


So, I guess it *is* a calculated tactic then and not just something she naturally does, huh?

Few things are more satisfying than a bully being brought down to earth.



...LIKE ON DAY 10:

What is it they say about smiling while she twists the knife into your gut?


Jelena Ostapenko had quite the solid day at the office today. pic.twitter.com/zoWFqOqrkC

— Jimmie48 Photography (@JJlovesTennis) June 6, 2017


You know, they used to say that sort of thing about a teenage Martina Hingis, too. She might want to remind her friend Timea of that.


If there was a Grand Slam for facial expressions, Ostapenko would already have one in her pocket. pic.twitter.com/DYcaQXyqeB

— Jimmie48 Photography (@JJlovesTennis) June 6, 2017


Sorry, Jelena. I apologize for giving away your secret. Don't hurt me.



...Hmmm... ON DAY 10:

I like Ben, but this is sort of like saying how "boring" it'll be when Trump is no longer in the White House.


She's polarizing, but love or hate her, this French Open will be missing something without Kiki Mladenovic. Really was the star of the show.

— Ben Rothenberg (@BenRothenberg) June 6, 2017


Of course, what am I saying? There might not be a White House anymore once Trump is through with it. You know, like the old Trump Taj Mahal, or the USFL, or Jeb Bush, or "The Apprentice," or the United States' standing in the eyes of the world...

Kidding. Maybe. But maybe not, either.



...LIKE ON DAY 10:

AMG finally finding slam singles success. Even if it's from the stands.


¡Emocionada! ????????? ¡A semis semis de @rolandgarros! ¡GRANDE JELENA OSTAPENKO! ???? #VamosJelena ???? pic.twitter.com/kO9rrv1RCA

— Anabel Medina (@anabelmedina) June 6, 2017




...LIKE ON DAY 10:

Jiske Griffioen & Co. are finally in Paris...





...and, finally...what about Colt13's "The Badge of Clay Court Courage Challenge" progress/survival? (I know, I call it something different every time.) Well...


Bertens
Halep
Kerber
Kuznetsova
Lucic-Baroni
Mladenovic
Muguruza
Pavlyuchenkova
Sevastova
Strycova
Suarez-Navarro
Svitolina

Ostapenko was originally on the potential champion list, of course, but was left out of the final group because of having no previous slam QF experience. So, it's all on the back of tomorrow's Halep/Svitolina clash. The winner *has* to win the tournament.







*WOMEN'S SINGLES QF*


Jelena Ostapenko/LAT def. #11 Caroline Wozniacki/DEN
#30 Timea Bacsinszky/SUI def. #13 Kristina Mladenovic/FRA
#5 Elina Svitolina/UKR vs. #3 Simona Halep/ROU
#28 Caroline Garcia/FRA vs. #2 Karolina Pliskova/CZE



*WOMEN'S DOUBLES QF*


#1 Mattek-Sands/Safarova (USA/CZE) vs. Flipkens/Schiavone (BEL/ITA)
#3 Y.Chan/Hingis (TPE/SUI) vs. Olaru/Savchuk (ROU/UKR)
Begu/Sai.Zheng (ROU/CHN) vs. Barty/Dellacqua (AUS/AUS)
#6 Hradecka/Siniakova (CZE/CZE) vs. #2 Makarova/Vesnina (RUS/RUS)



*MIXED DOUBLES SF*


Groenefeld/Farah (GER/COL) vs. Dellacqua/Ram (AUS/USA)
#3 Hlavackova/Roger-Vasselin (CZE/FRA) vs. #7 Dabrowski/Bopanna (CAN/IND)



*GIRLS SINGLES ROUND OF 16*


#1 Anastasia Potapova/RUS vs. Marta Paigina/RUS
(Q) Ylena In-Albon/SUI vs. #5 Iga Swiatek/POL
#3 Bianca Andreescu/CAN vs. Sofya Lansere/RUS
#12 Olesya Pervushina/RUS vs. #6 Claire Liu/USA
#7 Whitney Osuigwe/USA vs. Xin Wang/CHN
Caty McNally/USA vs. Amina Anshba/RUS
Hailey Baptiste/USA vs. #11 Elena Rybakina/RUS
#15 Maria Camila Osorio Serrano/COL vs. #2 Amanda Anisimova/USA



Konta coach Wim Fissette in @HLN : 'I saw Azarenka train in Paris and she looked very very strong.' @theoverrule

— DuckdaBlackSwan ?? (@DuckDaBlackSwan) June 6, 2017

Caro's day in photo form...
It's been a dramatic weather day in Paris so far… @rolandgarros QFs suspended due to rain. pic.twitter.com/77xOlDv8vG

— Jimmie48 Photography (@JJlovesTennis) June 6, 2017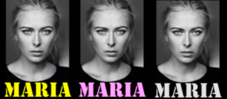 *RG "Légion de Lenglen" WINNERS*
[formerly "Joie De Vivre" Award, 2011-15]
2011 Virginie Razzano, FRA
2012 Virginie Razzano, FRA
2013 Serena Williams, USA
2014 Kristina Mladenovic, FRA
2015 Francesca Schiavone, ITA
2016 Alize Lim, FRA
2017 Caroline Garcia, FRA



**LOW-SEEDED RG SEMIFINALISTS - since 2000**


unseeded...Clarisa Fernandez, 2002
unseeded...Nadia Petrova, 2003
unseeded...Kiki Bertens, 2016


unseeded...Jelena Ostapenko, 2017




#30 Timea Bacsinszky, 2017


#30...Samantha Stosur, 2009
#28...Andrea Petkovic, 2014
#23...Timea Bacsinszky, 2015
#21...Samantha Stosur, 2016
#21...Sara Errani, 2012 (RU)
#21...Mary Pierce, 2005 (W)
#20...Dominika Cibulkova, 2009
#18...Eugenie Bouchard, 2014
#17...Francesca Schiavone, 2010 (W)
#16...Elena Likhovtseva, 2005
#16...Nicole Vaidisova, 2006
#14...Paola Suarez, 2004
#14...Justine Henin, 2001
#13...Dinara Safina, 2008
#13...Lucie Safarova, 2015 (RU)
#12...Kim Clijsters, 2001
#11...Marion Bartoli, 2011
#10...Justine Henin, 2005 (W)
--
TO PLAY: #28 Garcia





TOP QUALIFIER:

Marketa Vondrousova/CZE




TOP EARLY-ROUND (1r-2r):

#23 Samantha Stosur/AUS




TOP MIDDLE-ROUND (3r-QF):

xx


TOP LATE-ROUND (SF-F):

xx


TOP QUALIFYING MATCH:

Q3: Quirine Lemoine/NED def. Arantxa Rus/NED 2-6/7-6(3)/6-3 (down 6-2/5-3, saved 2 MP)




TOP EARLY-RD. MATCH (1r-2r):

1st Rd. - #13 Kristina Mladenovic/FRA def. Jennifer Brady/USA 3-6/6-3/9-7 (back injury; down 3-0 in 3rd; on third attempt to serve out match)


TOP MIDDLE-RD. MATCH (3r-QF):

xx


TOP LATE-RD. MATCH (SF-F/Jr.):

xx


=============================




FIRST VICTORY:

Petra Kvitova/CZE (def. Boserup/USA)




FIRST SEED OUT:

#31 Roberta Vinci/ITA (1st Rd.-lost to Puig/PUR)




UPSET QUEENS:

South Americans (Duque Marino/COL & Cepede Royg/PAR)




REVELATION LADIES:

Muslim woman (LL Jabeur/TUN first Arab in 3rd Rd.; Buyukakcay/TUR 1st Rd. win for second straight year)




NATION OF POOR SOULS:

Germany (2-5 in 1st Round; Kerber first #1 out so early)




LAST QUALIFIER STANDING:

Petra Martic/CRO (4th Rd.)




LAST WILD CARD STANDING:

Chloe Paquet/FRA (2nd Rd.)




LAST PASTRY STANDING:

In QF: Garcia, Mladenovic(L)
MADEMOISELLE/MADAM OPPORTUNITY: Nominees: Garcia, Ka.Pliskova, Halep, Svitolina
IT "Teen":

Jelena Ostapenko/LAT




COMEBACK PLAYER:

Petra Kvitova/CZE




CRASH & BURN:

#1 Angelique Kerber/GER (first #1-ranked woman to lost RG 1st Rd.; first at any slam since '01)




ZOMBIE QUEEN OF PARIS:

Kristina Mladenovic/FRA (1st Rd.- down 3-0 in 3rd to Brady, wins 9-7; 3rd Rd. - down 5-2 in 3rd, wins 8-6 vs. Rogers)




DOUBLES STAR:

Nominees: Dellacqua, Mattek-Sands/Safarova, Y.Chan/Hingis


VETERAN PLAYER (KIMIKO CUP):

Nominees: Bacsinszky, Hingis, Dellacqua, Klepac, Groenefeld, Schiavone


JUNIOR BREAKOUT:

xx
Légion de Lenglen HONOREE:

Caroline Garcia/FRA


LA PETIT TAUREAU TROPHY:

Elina Svitolina/UKR






Artist:
Paul Thurlby
All for Day 10. More tomorrow.