RG.11- The Cliffs of Simona Svitolina
Heading into this Roland Garros, a Simona Halep vs. Elina Svitolina match-up was one of the potential "dream" match-ups in a draw with a number of large holes, but also loads of opportunity and hungry young women ready to claim some of it as their own. Finally, on Day 11, it became a reality. A little earlier than one might have preferred, but why quibble when the top two players of the clay season were set to meet in the sport's biggest clay court event?
For a while, it appeared that it would be a mismatch, as the 22-year old Ukrainian walked her slam dreams up to the edge of reality, only to see her Romanian opponent come up from behind her and shove her over the Cliffs of Simona.
Now, in a few days time, Ms.Halep may even be in position to request a name change for this particular WTA landmark.


After their meeting in an injury-marred, but still quite intriguing, Rome final last month, the two players who combined for three singles titles and a 33-4 record heading into today's Roland Garros quarterfinal match-up, assuming good health, seemed destined to have to face off again if either was going to win her maiden slam title in Paris this spring. After battling various ailments (especially Halep's ankle) and opponents (especially Petra Martic, who had Svitolina down 5-2, 30/love in the 3rd set in the Round of 16), the match -up of former RG girls champions turned out to be an even more fascinating and memorable clash than the one in Italy.

And, oh, did it have quite a few more sharp, treacherous turns along the way.

The 1st set began with Svitolina playing as if she was still in the Elina-dubbed "Svitolina mode" that carried her past Martic one round earlier. After taking the final five games of the match against the Croat, she arrived on the scene on Wednesday looking as if she didn't plan on losing another game. Ever again. She held at love in game #1, and claimed the first six points. Relentless, she hounded Halep from all over the court, firing huge and clean forehand blasts whenever and wherever she so desired. Another break made it 3-0, and a frighteningly perfect forehand return winner took her lead to 4-0. Like a shady character selling watches hidden beneath a trench coat, Svitolina seemed to be whispering, "Come over here. I've got some of my best stuff for ya."

And she did, too.

She was flashing big, accurate groundstrokes that served to pull Halep from side to side as if on a string as she expertly constructed well thought out points while also displaying an urgency that naturally brought her forward to succinctly end rallies whenever she knew the time was right.

Halep at least saw a few break point chances in game #5, but she couldn't take advantage of them. The Ukrainian won her tenth consecutive game over two matches to take a 5-0 lead just twenty-four minutes into the action. "Svitolina mode," indeed.

But when she was set point down for the first time, Halep finally managed to begin to move her opponent around the court on *her* terms, forcing her into defensive gets that she couldn't immediately turn into offensive strikes. The Romanian briefly turned the momentum in her favor as Svitolina's error count begin to climb and her second serves came over the net a bit slower than they had been only moments earlier. Halep won three straight games to get to within 5-3, and led love/30 on Svitolina's serve in game #9. She saved another SP, only to see Svitolina regain her form just in time to avoid letting her lead slip away. Big-serving by the Ukrainian got her back to SP, which she converted when Halep fired a forehand return long.


Svitolina, who is absolutely cracking the ball, serves out the 1st set against Halep 6-3.

Follow along: https://t.co/tek75ApnFf #RG17 pic.twitter.com/LPaUr6XscQ

— Roland-Garros (@rolandgarros) June 7, 2017


With a 6-3 1st set in her back pocket, Svitolina set off on a similar path in the 2nd, racing to a lead with a break in game #1, and a double-break advantage at 4-1. Halep got game #6 to deuce, but Svitolina held for 5-1. In the past, before her brief split with coach Darren Cahill after her got fed up with her negative on-court attitude after a loss in Miami in March, Halep might have looked for an escape hatch and as quick an exit from this match as possible. But after touting her transformation into a "2.0" version of herself since she righted her personal ship, coaxed Cahill to return and immediately attacked the clay season with positivity, confidence and, ultimately, sustained success, Halep didn't do such a thing today. While she admitted later that she *did* indeed feel that the match was lost, she nonetheless kept on trying.
Eventually, it worked.

Of course, it helped that Svitolina's own nerves came into play. Having never been so close to a slam semifinal before, the Ukrainian's level of play dipped at the worst possible time. She served for the match at 5-2, but failed to put it away. She took a love/30 lead on Halep's serve a game later, but wasn't able to get the break for the win. While a proud smile began to creep onto Cahill's face in the stands, with Svitolina again serving for the match, Halep broke her with a crosscourt forehand winner to knot the set at 5-5. Halep won her fifth straight game, forcing Svitolina to hold to stay in the set after having been two points from the win only minutes earlier.

Svitolina quickly fell behind love/40 but, after having seen Halep suddenly seize control of the set, the Ukrainian managed to find a way to catch her previous lightning in a bottle once more. She saved the three SP, getting the game to deuce with great defense and a Halep mid-court miss. Halep's volley put-away gave her SP #4, but Svitolina saved it from the baseline with a passing shot to the corner, ending a 23-shot rally. She held to force a TB.

With the momentum now trading hands, it seemed to be all about the matter of which woman would surge last.

Svitolina led the TB 4-2, but an ill-timed backhand error turned a possible 5-2 bulge into a razor-thin 4-3 lead. She winced, recognizing the lost opportunity to put a (near) strangle-hold on the breaker. What followed were two more backhand errors that handed Halep a 5-4 lead. But Svitolina had another push-back in her. A backhand down the line knotted the score, and she moved forward for a forehand put-away to reach match point for the first time. But when she couldn't end the match a point later, after having played like a house afire earlier in the day, Svitolina saw the house come down on her head. On Halep's fifth SP, the Romanian's forehand smacked into the net cord, popped up and dribbled over onto Svitolina's side of the court.

The match was going three, but it was already over.

While Svitolina couldn't let go of the chance that had slipped from her grasp, a fully confident Halep cruised. She broke Svitolina to open the set and, in the "last line of defense" in game #3, the Ukrainian recovered from a love/40 hole to hold a game point, only to drop serve anyway. A few minutes later, Halep was holding serve at love to end a 6-0 set that had lasted just twenty minutes. Though one game short, it took four minutes less to complete than Svitolina's eye-popping match-opening 5-0 run. The 3-6/7-6(6)/6-0 win sends Halep into her second RG semifinal, with her dreams of an elusive slam title -- and the #1 ranking -- still breathing life in the Parisian air.


#SpicyHalepeño???
[3]????@Simona_Halep def. [5]????@ElinaSvitolina - Q/F 2017 @RolandGarros
3-6 7-6 6-0
She faces [2]????@KaPliskova in S/F#RG17?? pic.twitter.com/YzFTEqk2Cv

— Tennis Channel (@TennisChannel) June 7, 2017


Afterward, Halep was at a loss for explaining how she pulled off her miraculous comeback. She just kept hitting the ball, she said, and, eventually, her rhythm returned. "I don't know how." Surely, Svitolina helped.

The Ukrainian said all the right things after her loss. "That's tennis. In the space of a few points, a match can be reversed and everything can change," and, "I am sad today, but tomorrow is gonna be another day."

But it *will* hurt. And she'll learn from it. Svitolina learns from everything, and is ultimately better for it. Failing to salt away a 6-3/5-1 lead, twice serving for the win and holding a match point, then getting bageled on her way out? Yeah, she'll need something good to replace *that* memory. Hopefully, it won't take long.

I guess that's the next thing to put on her "To-Do" list.


Exit Elina: Tough loss for Svitolina today, she was very close to sealing the deal. pic.twitter.com/w6XDcIYrcp

— Jimmie48 Photography (@JJlovesTennis) June 7, 2017


On the flip side of this equation, this is probably the most *satisfying* win of Halep's career. It proves her path is true, and not just words and notions that *seem* right. Not only that, but the next few days could lead what happened in Miami between herself and Cahill to go down in tennis lore if all goes according to plan. If it turns out to be a WTA landscape-shaping moment, we'll be remembering it a decade from now.


A huge victory at @RolandGarros for ????@Simona_Halep.???
She's made tremendous progress since '17 @MiamiOpen with coach @Darren_Cahill. #RG17 pic.twitter.com/Wb2JV2YqfM

— Tennis Channel (@TennisChannel) June 7, 2017


Sometimes careers turn on a big win, or a player's response to a pressurized moment on the court. But at other times it may just be about the realization that pride won't allow her to let herself -- or, in Halep's case, her coach -- down. Halep's new outlook and growing confidence could take her to new heights by the end of the weekend. But even if it doesn't, her career may have *already* changed forever.

No wonder she's known around these parts as "the heart of Backspin."



=DAY 11 NOTES=
Semifinal ????????? #rg17???? photo by @JJlovesTennis pic.twitter.com/0Ns8nv3T6H

— Karolina Pliskova (@KaPliskova) June 7, 2017
...in the other quarterfinal on Chatrier, Caroline Garcia, France's last remaining (and generally more well-adjusted to respectful social mores) hope met a Czech Karolina Pliskova, who's sort of felt like something of an "accidental tourist" at this slam, enjoying the sights while she's somehow managed to innocently wander into some secret area known only to locals and A-list dignitaries. Sure, she's a former slam finalist, multiple Fed Cup champion and #2 seed, but she's downplayed her prospects on clay all spring, and has always been the first to disarmingly point out what she *hasn't* done all that well on her least favorite surface. In fact, she's been so good at it that she actually *did* manage to trick everyone into thinking that she didn't really have much of a chance to not only win her maiden slam crown in Paris (of all places), but also reach #1 (which she doesn't even have to win the title to take home, as just an appearance in the final will do).

Karolina may be the smartest person in the world. Unless she's the sneakiest. Or at least some gloriously understated combination of the two who will actually be looking down at the *entire* WTA tour by this weekend.

Gotcha. Pojd!

Garcia hasn't driven the headlines at this RG, but her improvement is just as impressive as anyone's. While she didn't take down any *huge* names to reach her first career slam quarterfinal, to match the best result in Paris by any French woman in seven years is no small feat, especially for a player who openly talked a few years ago about not even wanting to play on Chatrier because doing so was too much pressure.

She didn't buckle under that pressure today, either. But neither did Pliskova. While the Czech's winners and ace totals were abnormally low (for her) yet again, she has seemingly conditioned herself to no longer feel any sort or real weight on her shoulders in big matches such as this. She's used to winning now, and her even-keeled approach -- punctuated by bursts of emotion when necessary -- is enough to get her by without her "A"-game flowing off her racket, or her movement being particularly as expert as she'd like.

Pliskova grabbed an early break for a 2-1 lead in the 1st, but things remained close throughout. Garcia finally got her first BP opportunities when the Czech served for the set at 5-4. She got the break, and then held serve in a 14-minute game. In the eventual TB, Pliskova took a 4-1 lead as Garcia dropped back-to-back service points. As it turned out, the server would lose six straight points, with the final two to giving Pliskova a 6-3 lead. A backhand winner won it for her by a 7-3 score.

In the 2nd, the Czech denied Garcia a BP chance in game #3 to hold for 2-1, leading into what was a fairly routine set until game #10, when Pliskova got a BP chance while holding a 5-4 advantage. On that match point, her forehand crosscourt winner from the far sideline claimed the 7-6(3)/6-4 match, advancing her into her second slam semifinal. She's the third Czech to post the result in Paris since 2012, with FC teammates Petra Kvitova (2012) and Lucie Safarova (2015 finalist) preceding her.


Better Czech yourself.
[2]????@KaPliskova def. [28]????@CaroGarcia - Q/F 2017 @RolandGarros
7-6 6-4#Kaja faces [3]????@Simona_Halep in S/F#RG17?? pic.twitter.com/pu6Lad2IL1

— Tennis Channel (@TennisChannel) June 7, 2017


Pliskova now has a chance to become the #1-ranked player in the world with just one additional victory. While she can do it without actually winning the title, semifinal opponent Simona Halep will become #1 if she reaches *and* wins the final. Of course, Angelique Kerber *could* also stay there... though removing the "world's #1 player" tag from her name might actually be the "best" thing for the German as she tries to recover something close to her '16 form and confidence over the course of what remains of this summer.


???? @AngeliqueKerber will hold World No.1 if…

???? @KaPliskova will secure World No.1 if…

???? @Simona_Halep will become World No.1 if... pic.twitter.com/DPI49UErhO

— WTA (@WTA) June 7, 2017
Pliskova not thinking about No.1. "It's close and it's far because I'm playing against one of the best girls on clay. I just want to win." pic.twitter.com/tLPxOZXNS6

— WTA Insider (@WTA_insider) June 7, 2017


Pliskova might not win this Roland Garros title, or even claim the #1 ranking. But if she can put up this sort of result on her worst surface while admittedly not playing her best tennis, then what will she do if she finds her stride on grass and hard courts this summer?

It could be scary.

For Garcia, a career best slam result (at her home major) follows what was a career year in 2016. Often the focus of French condemnation for having her own hopes and dreams over the past year, Garcia has responded to the situation not with poison tweets or immature personal attacks against former friends doubles partners and teammates. Instead, she's continued to put one foot in front of the other without leaving a trail of trash behind her while pointing an accusing finger at others for being messy. *She* sees the progress she's made, even if it's sometimes lost on others. And that's all that really matters.


Garcia: In the past at RG "I was not even playing, I was just so tense. I was doing nothing on court. This year it was completely different"

— WTA Insider (@WTA_insider) June 7, 2017


...in the juniors, while there were six Hordettes in the singles Final 16, only two (#11 Elena Rybakina and unseeded Marta Paigina) have advanced to the quarterfinals. Paigina upset #1-seeded Russian Anastasia Potapova in three sets today. Meanwhile, four of the five Bannerettes who reached the 3rd Round are still alive. #2 Amanda Anisimova ('16 RG jr. RU), #6 Claire Liu, #7 Whitney Osuigwe and unseeded Caty McNally are still alive, and throw in #3-seeded Canadian Bianca Andreescu (who, much like Svitolina, lost that big lead in the AO girls semis vs. Rebeka Masarova) and North America holds the dominate position in Paris, filling five spots in the quarterfinals. Andreescu rebounded in Melbourne by going on to win the girls doubles with Carson Branstine. Today, the all-Canadian pair won their 2nd Round match over Amina Anshba & Kaja Juvan, winning a 13-11 3rd set TB.

Rounding out the quarterfinalists is Iga Swiatek.



IGA! IGA! IGA!


The Pole defeated qualifier Ylena In-Albon of Switzerland today, 6-0/6-0. She's dropped eight games so far in her there matches in Paris.

...top-seeded doubles duo Bethanie Mattek-Sands & Lucie Safarova are four-time slam winners in their Team Bucie pairing, winning their quartet of titles over the last nine majors. The '15 RG winners, they arrived in Paris having won back-to-back slam crowns and with a legit shot at a "Bucie Slam" with two more potential runs in Paris and London, the latter of which would also complete a Career Doubles Slam for the duo. Today they advanced to the semifinals with a 6-2/6-4 win over Flipkens/Schiavone.

The last duo to hold all four slam WD titles concurrently were the Williams Sisters at the end of their four-title stretch in 2009-10. The last true single season Doubles Grand Slam was accomplished by Martina Hingis in 1998, and the last duo to do it was Navratilova/Shriver in 1984 (part of their eight straight title run).

BMS/Safarova will face #3-seeded Chan Yung-Jan & Hingis, who defeated Olaru/Savchuk on Day 11 to record their twelfth straight win this clay season.

Meanwhile, Lucie Hradecka & Katerina Siniakova knocked off #2 Makarova/Vesnina, and they'll next face... (drumroll)... Team ABCD.


Dynamic duo @caseydellacqua & @ashbar96 power into the semis with a 6-3 6-4 win over Begu & Zheng ????#GoAussies #RG17 pic.twitter.com/0VWhd9kEO9

— TennisAustralia (@TennisAustralia) June 7, 2017
Unearthed an incredible stat: @caseydellacqua & @ashbar96 1 win from being 1st all-Aussie pair to make all 4 women's GS WD finals in 50 yrs.

— Darren Walton (@DarrenWalton369) June 7, 2017


Yep, the win today by Ash Barty & Casey Dellacqua over Begu/Sai.Zheng puts them one win away from advancing to their fourth career slam final as a duo (they reached the AO, WI & US finals in '13, going 0-3), meaning Dellacqua is *two* wins away from closing that gap between herself and Margaret Court in career slam crowns. But Casey would have the lead if you just counted the major titles won during Dellacqua's actual lifetime (plus about a decade *before* 1985, too). She's already got a RG MX title she won in 2011 with Scott Lipsky.

...Dellacqua was eliminated in the MX semis, though. She and Andy Ram fell to Anna-Lena Groenefeld & Robert Farah today in a 10-5 3rd set TB. 32-year old ALG, already a two-time MX slam winner (including the '14 RG), has now reached two slams finals ('16 Wimbledon) and another major semi ('16 U.S.) over the past year while playing with Farah.




Tomorrow, they'll face off for the title with first-time slam finalist Gaby Dabrowski & partner Rohan Bopanna. The 25-year old Canadian's breakout doubles season has already included a WD title in Miami with Xu Yifan, and she'll now try to become the fourth straight maiden slam champ to pick up a MX crown. The current run started last summer when Heather Watson (w/ Henri Kontinen) took Wimbledon, followed by Laura Siegemund (U.S. w/ Mate Pavic) and Abigail Spears (AO w/ Juan Sebastian Cabal, Farah's men's doubles parter).


.@GabyDabrowski continues career year, makes 1st Slam final & @Bandreescu_ reaches girls' singles QFs: https://t.co/9gVNnXRt9N #RG17 pic.twitter.com/Q1rAk4nMr9

— Tennis Canada (@TennisCanada) June 7, 2017






...LIKE ON DAY 11:

Madison is nice, even...


I had a dream you brought me a cupcake last night. That was nice.

— Sara G (@SGender) June 7, 2017
What can I say? I'm nice even in dreams https://t.co/0UCOOrIq5P

— Madison Keys (@Madison_Keys) June 7, 2017




...LIKE ON DAY 11:

When you find a note left behind for you by Martina...


Someone striked again...
?????????????????? @mhingis #partnerincrime #limitlesslove pic.twitter.com/qGLQ89BJaw

— Timea Bacsinszky (@TimeaOfficial) June 7, 2017




...FABIO/FLAVIA UPDATE ON DAY 11:

Fognini's Roland Garros has been over for a few days, but the diaper runs are only just beginning...


Rifornimento effettuato anche oggi ??... A.A.A. Pannolini Cercasi ??@flavia_pennetta pic.twitter.com/TyEMD0ZeNd

— Fabio Fognini (@fabiofogna) June 7, 2017




...and, finally... while we didn't end up with two, we've still got one maiden slam semifinalist in Jelena Ostapenko. That makes sixteen straight slams with at least that, and seventeen of eighteen.






*FIRST-TIME SLAM SEMIFINALISTS SINCE 2013*




=2013=


2013 AO: Sloane Stephens/USA
2013 RG: -
2013 WI: Kirsten Flipkens/BEL
2013 US: Flavia Pennetta/ITA


=2014=


2014 AO: Genie Bouchard/CAN
2014 RG: Simona Halep/ROU (RU), Andrea Petkovic/GER
2014 WI: Lucie Safarova/CZE
2014 US: Ekatarina Makarova/RUS, Peng Shuai/CHN


=2015=


2015 AO: Madison Keys/USA
2015 RG: Timea Bacsinszky/SUI
2015 WI: Garbine Muguruza/ESP (RU)
2015 US: Roberta Vinci/ITA (RU)


=2016=


2016 AO: Johanna Konta/GBR
2016 RG: Kiki Bertens/NED
2016 WI: Elena Vesnina/RUS
2016 US: Karolina Pliskova/CZE (RU)


=2017=


2017 AO: CoCo Vandeweghe/USA
2017 RG: Jelena Ostapenko/LAT








*WOMEN'S SINGLES SF*


Jelena Ostapenko/LAT vs. #30 Timea Bacsinszky/SUI
#3 Simona Halep/ROU vs. #2 Karolina Pliskova/CZE



*WOMEN'S DOUBLES SF*


#1 Mattek-Sands/Safarova (USA/CZE) vs. #3 Y.Chan/Hingis (TPE/SUI)
Barty/Dellacqua (AUS/AUS) vs. #6 Hradecka/Siniakova (CZE/CZE)



*MIXED DOUBLES FINAL*


Groenefeld/Farah (GER/COL) vs. #7 Dabrowski/Bopanna (CAN/IND)



*GIRLS SINGLES QF*


Marta Paigina/RUS vs. #5 Iga Swiatek/POL
#3 Bianca Andreescu/CAN vs. #6 Claire Liu/USA
#7 Whitney Osuigwe/USA vs. Caty McNally/USA
#11 Elena Rybakina/RUS vs. #2 Amanda Anisimova/USA




RT"@BoardwalkProd: Beautiful serve of @vika7 on a beautiful day #minsk #belarus #tennis #womenstennis #bts… https://t.co/ghGEziESSz" pic.twitter.com/FuRqhlzzUK

— Fans V1ka Azarenka (@FansV1ka) June 7, 2017

Despite London attack, Wozniacki confident in security at Wimbledon https://t.co/US9tWJYCTZ pic.twitter.com/7Gdo1RHGQV

— Zesty Tennis News (@zesty_tennis) June 5, 2017

New snap from @Daria_gav ???? pic.twitter.com/YcVnItuQvr

— Team Daria Gavrilova (@TeamGavrilova1) June 7, 2017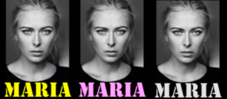 *RG "MADEMOISELLE OPPORTUNITY" WINNERS*


2004 Anastasia Myskina, RUS & Elena Dementieva, RUS
2005 Mary Pierce, FRA
2006 Svetlana Kuznetsova, RUS
2007 Maria Sharapova, RUS
2008 Ana Ivanovic, SRB
2009 Samantha Stosur, AUS
2010 Francesca Schiavone, ITA
2011 Francesca Schiavone, ITA & Li Na, CHN
2012 Samantha Stosur, AUS
2013 Victoria Azarenka, BLR
2014 Simona Halep, ROU
2015 Timea Bacsinszky, SUI & Alison Van Uytvanck, BEL
2016 Kiki Bertens, NED & Shelby Rogers, USA
2017 Simona Halep, ROU & Karolina Pliskova, CZE



*RG "LAST PASTRY STANDING"*


2008 Alize Cornet & Emilie Loit (3rd)
2009 Virginie Razzano & Aravane Rezai (4th)
2010 Marion Bartoli & Aravane Rezai (3rd)
2011 Marion Bartoli (SF)
2012 Mathilde Johansson (3rd)
2013 M.Bartoli, A.Cornet & V.Razzano (3rd)
2014 Pauline Parmentier (4th)
2015 Alize Cornet (4th)
2016 A.Cornet, K.Mladenovic & P.Parmentier (3rd)
2017 Caroline Garcia & Kristina Mladenovic (QF)



*RG MIDDLE-ROUND (3r-QF) TOP PLAYER AWARDS*


2006 Nicole Vaidisova, CZE
2007 Justine Henin, BEL *
2008 Ana Ivanovic, SRB *
2009 Svetlana Kuznetsova, RUS *
2010 Samantha Stosur, AUS
2011 Li Na, CHN *
2012 Samantha Stosur, AUS
2013 Serena Williams, USA *
2014 Genie Bouchard, CAN
2015 Lucie Safarova, CZE
2016 Serena Williams, USA
2017 Simona Halep, ROU
==
* - won title



*2017 WTA SF*


5...Elina Svitolina, UKR (4-1)
5...Kristina Mladenovic, FRA (4-1)
5...KAROLINA PLISKOVA, CZE (2-2)
4...SIMONA HALEP, ROU (2-1)
4...JELENA OSTAPENKO, LAT (1-2)
3...Caroline Wozniacki, DEN (3-0)
3...Johanna Konta, GBR (2-1)
3...Mirjana Lucic-Baroni, CRO (0-3)
3...Barbora Strycova, CZE (0-3)



*2017 WTA SF - by nation*


14 = CZE(Pliskova)
8 = FRA,GER,RUS
7 = ROU(Halep),UKR,USA
6 = LAT(Ostapenko)
5 = CRO,ESP,LAT
4 = ITA
3 = AUS,CHN,DEN,GBR,SVK
2 = BEL,JPN,NED,POL
1 = BLR,CAN,EST,HUN,KAZ,LUX,PUR,SUI(Bacsinszky),SWE



*CAREER SLAM SF - active*


34...Serena Williams (29-5)
21...Venus Williams (15-6)
20...Maria Sharapova (10-10)
7...Victoria Azarenka (4-3)
6...Caroline Wozniacki (2-4)
6...Jelena Jankovic (1-5)
5...Svetlana Kuznetsova (4-1)
5...Angelique Kerber (3-2)
5...Petra Kvitova (2-3)
5...Samantha Stosur (2-3)
5...Aga Radwanska (1-4)
4...SIMONA HALEP (1-2)



*SLAM SF - since 2010*


17...Serena Williams (15-2)
10...Maria Sharapova (6-4)
7...Victoria Azarenka (4-3)
6...Li Na (ret.) (4-2)
5...Angelique Kerber (3-2)
5...Petra Kvitova (2-3)
5...Aga Radwanska (1-4)
5...Caroline Wozniacki (1-4)
4...Samantha Stosur (2-2)
4...SIMONA HALEP (1-2)
3...Kim Clijsters (ret.) (2-1)
3...Sara Errani (1-2)
3...Vera Zvonareva (2-1)
3...Genie Bouchard (1-2)
3...Venus Williams (1-2)



*ACTIVE PLAYERS WITH EXACTLY ONE SLAM SF*


Kiki Bertens, NED
Kirsten Flipkens, BEL
Daniela Hantuchova, SVK
Madison Keys, USA
Johanna Konta, GBR
Peng Shuai, CHN


JELENA OSTAPENKO, LAT


Andrea Petkovic, GER
Tsvetana Pironkova, BUL
Patty Schnyder, SUI
Sloane Stephens, USA
CoCo Vandeweghe, USA
Elena Vesnina, RUS
Roberta Vinci, ITA
Yanina Wickmayer, BEL



**WTA "CAREER SF SLAM" - active**




[with slam at which completed]


Victoria Azarenka - 2013 RG (30th)
Maria Sharapova - 2007 RG (18th)
Serena Williams - 2003 AO (18th)
Venus Williams - 2001 AO (15th)
--
ALSO: Hingis - 1997 WI (11th)




TOP QUALIFIER:

Marketa Vondrousova/CZE




TOP EARLY-ROUND (1r-2r):

#23 Samantha Stosur/AUS




TOP MIDDLE-ROUND (3r-QF):

#3 Simona Halep/ROU




TOP LATE-ROUND (SF-F):

xx


TOP QUALIFYING MATCH:

Q3: Quirine Lemoine/NED def. Arantxa Rus/NED 2-6/7-6(3)/6-3 (down 6-2/5-3, saved 2 MP)




TOP EARLY-RD. MATCH (1r-2r):

1st Rd. - #13 Kristina Mladenovic/FRA def. Jennifer Brady/USA 3-6/6-3/9-7 (back injury; down 3-0 in 3rd; on third attempt to serve out match)


TOP MIDDLE-RD. MATCH (3r-QF):

4th Rd. - #3 Simona Halep/ROU def. #5 Elina Svitolina/UKR 3-6/7-6(6)/6-0 (down 6-3/5-1, Svitolina served twice for match and had MP in TB)




TOP LATE-RD. MATCH (SF-F/Jr.):

xx


=============================




FIRST VICTORY:

Petra Kvitova/CZE (def. Boserup/USA)




FIRST SEED OUT:

#31 Roberta Vinci/ITA (1st Rd.-lost to Puig/PUR)




UPSET QUEENS:

South Americans (Duque Marino/COL & Cepede Royg/PAR)




REVELATION LADIES:

Muslim woman (LL Jabeur/TUN first Arab in 3rd Rd.; Buyukakcay/TUR 1st Rd. win for second straight year)




NATION OF POOR SOULS:

Germany (2-5 in 1st Round; Kerber first #1 out so early)




LAST QUALIFIER STANDING:

Petra Martic/CRO (4th Rd.)




LAST WILD CARD STANDING:

Chloe Paquet/FRA (2nd Rd.)




LAST PASTRY STANDING:

Kristina Mladenovic/FRA and Caroline Garcia/FRA (both QF)


MADEMOISELLE OPPORTUNITY:

Simona Halep/ROU and Karolina Pliskova/CZE


IT "Teen":

Jelena Ostapenko/LAT




COMEBACK PLAYER:

Petra Kvitova/CZE




CRASH & BURN:

#1 Angelique Kerber/GER (first #1-ranked woman to lost RG 1st Rd.; first at any slam since '01)




ZOMBIE QUEEN OF PARIS:

Kristina Mladenovic/FRA (1st Rd.- down 3-0 in 3rd to Brady, wins 9-7; 3rd Rd. - down 5-2 in 3rd, wins 8-6 vs. Rogers)




DOUBLES STAR:

Nominees: Mattek-Sands/Safarova, Y.Chan/Hingis, Dabrowski, Barty/Dellacqua


VETERAN PLAYER (KIMIKO CUP):

Nominees: Bacsinszky, Dellacqua (also late "Légion de Lenglen" nominee)


JUNIOR BREAKOUT:

xx
Légion de Lenglen HONOREE:

Caroline Garcia/FRA


LA PETIT TAUREAU TROPHY:

Elina Svitolina/UKR






Artist:
Paul Thurlby
All for Day 11. More tomorrow.