AO.1- The (Belarusian) Butterfly

Victoria Azarenka's career has seemingly been in the pupa stage for ages. But, on Day 1, the Belarusian continued to show signs of a soon-to-be-full emergence from the chrysalis.



"'Just living is not enough,' said the butterfly, 'one must have sunshine, freedom, and a little flower.'"

-

Hans Christian Andersen
At 22, Azarenka has already fashioned a pretty impressive career. She's currently the #3-ranked player in the world, is challenging for #1 and just grabbed her ninth career title. Over the last few seasons, the only player who has won more titles or appeared in more finals than Azarenka is the current #1-ranked player in the world. But, make no mistake, Azarenka aches for a grand slam title. Always has. Maybe too much, actually, as her sometimes-violent drive to win has sometimes been her own worst enemy. Well, that is, when it wasn't her seemingly fragile body that let her down in crunchtime. But, then again, sometimes "precious commodities" are also the most fragile, from fine china to would-be princesses of tennis.
"They could see she was a real Princess and no question about it, now that she had felt one pea all the way through twenty mattresses and twenty more feather beds. Nobody but a Princess could be so delicate."

-

Hans Christian Andersen
In his tournament preview on SI.com, Jon Wertheim took a "put up or shut up" angle on Azarenka at this slam, even going so far in showing his lack of belief in her progress and/or chances that he picked Julia Goerges (????) to reach the semifinals from her quarter, then threw in one of those oh-so-tired cracks about how much noise she makes on the court for good measure.
Please, is it possible that Carl, of all "people," has better eyesight when it comes to Azarenka? He actually picked her to win the whole tournament.
Personally, I didn't pick Vika to win the title, but I'm pretty far away from Wertheim when it comes to assessing the current state of Azarenka.
Geez, I'm getting a little uncomfortable agreeing with Carl on so many things of late.
From here, I see CLEAR progress when it comes to Azarenka's rise through the ranks, and have to raise an eyebrow at someone as knowledgable as Wertheim issuing such an "ultimatum" at a point in the Belarusian's career where she's actually been looking better than ever for more than a six-month stretch. Just since last summer, she's reached her first career slam SF in London (
and pushed eventual champ Petra Kvitova there
), put together that great (
though ultimately unsuccessful
) mini-comeback against a very-in-form Serena, forcing a 2nd set tie-break at the U.S. Open after finding herself down 3-5, love/40 and facing a handful of match points. She also reached a career-high ranking, ended '11 as the only player ranked in the top dozen players in BOTH singles and doubles, and cut back (
a bit
) on her retirement-to-tournament ratio, as well as (
more than quite a bit
) on her emotional-turmoil-to-match average. She ended last season, showing her physical improvement, with back-to-back finals (
including the WTA Championships, where she once again proved to be possibly the best-equipped of the young twentysomethings to develop a rivalry with Kvitova
) and finding herself with a shot at year-end #1. She's opened '12 by reaching a third straight final, winning Sydney by handing Li Na her (
so-far
) only loss of this season in the final.
On Day 1, she lost the first game of her match with Heather Watson, then put the Brit out of her misery by claiming twelve straight games. It's hard to believe that any top player will manage to be more impressive in their opening round match than she was today. Yes, the Eye of the Belarusian is still looking pretty strong in the very same slam in which she's twice flirted with upsets of Serena in years in which Williams has gone to to win the title, once being forced to retire in intense heat conditions after having dominated the American in their match's early going, then fumbling away a 6-4/4-0 lead against her the last time Serena appeared Down Under.
She got a break today, playing first-up on Laver before the day's heat set in, and avoided the called-for high temperatures on Day 2 (
let me say it now... the AO medics should be on "Stretcher Alert" on Tuesday
). It translated in Azarenka being the very first player to get a match win at this Australian Open. But she surely wants to get the LAST one someday, in Melbourne, Paris, London or New York. It could happen in less than two weeks, or within the next eight months. Maybe Carl has a crystal ball stashed somewhere in his cave, and Azarenka will sprout butterfly wings by the time she leaves Melbourne? We shall see.
Thing is, Vika might end up getting to #1 before she can win a slam. She certainly wouldn't turn down the honor, but, as her friend Caro might tell her, getting to the top spot "the right way" would be better for ALL involved. Putting the proverbial cart before the horse (
'roo?
) generally causes more headaches than it's worth.

=DAY 1 NOTES=
... a few seasons ago, Azarenka and Wozniacki used to be compared often in this space, with the Dane generally coming out on top of the conversation. At some point during the second half of the '11 season, that dynamic began to shift. But, for Day 1, I'll go back to (sort of) linking the on-court action of the two off-court friends.
"He found whole figures which represented a written word; but he never could manage to represent just the word he wanted -- that word was 'eternity', and the Snow Queen had said, 'If you can discover that figure, you shall be your own master, and I will make you a present of the whole world and a pair of new skates.' But he could not find it out."

-

Hans Christian Andersen
While her Belarusian friend might be getting close to finding a way to link some sort of "eternity" to the memory of her tennis career, the same can't yet be said for Caroline's elusive search for her metaphorical 'roo -- a grand slam title that would immediately change every opinion about her possibly-soon-to-end reign as the women's #1. After just one ESPN2 broadcast, she's been called out for "chasing money" in exhibitions in the offseason, ranted on for commentators angry will having to continue to talk about her, and accused of essentially "embarrassing" the women's game by holding the #1 ranking for so long without even reaching a slam final during her 66 weeks in the top spot. And that was before she'd even taken the court for the first time in this 100th Australian Open.

Although she won on Night 1, nothing happened to change the course of the Wozniacki discussion.

While Azarenka allowed just one game to her opponent, Wozniacki dropped just three in her night match against Aussie Anastasia Rodionova. The Dane's 1st Round match, what with her left wrist injury potentially hampering her best (only?) real groundstroke weapon, was set up to be something of a litmus test for her ability to even come close to surviving a monster quarter of the draw that includes two other former #1-ranked players and a pair of slam winners. Truthfully, though, little was really ascertained by what went on, as Rodionova's penchant for ill-timed errors pretty much made the match a non-contest under the lights on Laver.

Rodionova DID have break points at 2-2 in the 1st set, but her string of errors kept Wozniacki from truly being tested (or that monster-sized locket she had hanging around her neck from bouncing around so much that it threatened to crack the Dane's breastplate from the violent action of her having to chase down balls from one side of the court to the other). As it was, during her 6-2/6-1 win, Wozniacki seemed even more allergic to the baseline, playing farther behind it, and more often, than usual. Hmmm, maybe THAT was the sign that she was worried about her wrist taking the potential punishment associated with having to take balls early? Something to watch in Round 2.

So, Wozniacki's first test of this Australian Open will have to wait. Truthfully, the oddly high number of crickets crawling and jumping around the Laver court surface proved to be more dangerous than Rodionova (hey, those little guys were big -- step on one wrong, and their gushing insides might have caused a player to slip). Anna Tatishvili is next. After that, maybe Monica Niculescu.

...the "almost" result of the day came in the match between #8 seed Agnieszka Radwanska and Bethanie Mattek-Sands (wearing a plain, rather boring green and white outfit... hey, what gives!?). As well as Azarenka played, umm, A-Rad did not. While the Pole stood with the Belarusian in their three-set Sydney semifinal the other day, if they'd met on Day 1 it might have been an ugly affair.

Ultimately, Radwanska won in three sets, but it was mostly because the American wore down as the match went on. BMS was by far the more aggressive of the two, and essentially controlled the flow and outcome of the match. She opened fast, going up 5-2 with two breaks in the 1st, only to see A-Rad force a tie-break. There, Mattek-Sands came back from a 1-5 hole to win 12-10 and claim a set in which she utilized many drop shots and had over forty overall winners. The final scoreline read a 6-7/6-4/6-2 win for Radwanska in more than three hours, but this was surely not the A-Rad who has transformed her game enough over the past six months to become a legit threat in big events. It was more like a lesser version of A-Rad 1.0. She got away with it against BMS, but she might have been blown off the court by one of the tour's better players. It's only one match, but it made one remember that, since her big upset of Sharapova at the Open a number of years ago, Radwanska hasn't exactly been at her best in the slams, even when she's entered in good form (after her good hardcourt season last summer, remember, she went out in the 3rd Round in New York).

Watching her slip through today in a match that likely wouldn't have gotten the ESPN2 treatment if an American wasn't playing in it, I couldn't help but wonder how the commentators would have reacted if it was Wozniacki (who A-Rad beat just last week) scratching out this victory. I'd say she probably would have been raked over the coals. As it was, Radwanska got something of a pass. Other than Mary Joe Fernandez, no one seemed to really have much clue about how A-Rad has upped her game of late with a bit more aggression, good net play and a better first serve. None of that improvement was in evidence during this match. Maybe it was because of the windy conditions, it was surmised by MJF. Maybe it was Mattek-Sands' early play, too. Or maybe it was simply A-Rad, once again pulling her game back a notch in a slam. Her consistency should allow her to get to that Round of 16 match with Francesca Schiavone, but if she plays like this again she might not make the date, after all.

...Kim Clijsters opened up her defense of her '11 title, as well as her final AO, by getting some surprising early push-back from teenage qualifier Maria Joao Koehler of Portugal, as the match stood at 5-5 in the 1st set. Clijsters won the set, and then rushed through the 2nd, though. She didn't have the form that Azarenka showed, but at this point it doesn't really matter. Her first truly BIG match might not come until the 4th Round, where she could meet...

Li Na, who continued her great '12 play by taking out the newest Kazakh, Ksenia Pervak 6-3/6-1 to run the '11 AO runner-up's "unofficial" record to 8-1 this year. The result continues Kazakhstan's poor overall start to this season. At this tournament alone, Pervak's 1st round loss comes on the heels of opening qualifying round losses by Yaroslava Shvedova and Sesil Karatantcheva. Late in the day, at least, Galina Voskoboeva managed to more than uphold her adopted nation's honor, taking out #28 seed Yanina Wickmayer in straight sets. The Belgian's loss proved that a run to the Hobart final this year meant even less than her trip to the Auckland final did a year ago, as she was taken out in the 2nd Round in Melbourne in '11.

Elsewhere, Jelena Jankovic opened strong, taking out qualiifer Laura Robson 6-2/6-0; while 15-year old Aussie wild card Ashleigh Barty lost to Anna Tatishvili.

...LIKES FROM DAY 1: KC's shorter hairdo, and JJ's dress.

...unfortunately, the "First Seed Out" turned out to be #19 Flavia Pennetta, whose last memory of Melbourne was of winning the Doubles title a season ago. But this AO didn't prove to be too kind to Flavia's flavor. She lost to Russian qualifier Nina Bratchikova 6-3/1-6/6-2. This marks the fifth time in the last six years that the first seed to exit in the Australian Open was ousted by a Hordette. And, in the sixth year during the stretch, the honors were done by the aforementioned Voskoboeva, a Moscow-born woman who USED to play for Russia.

The second seed to go bye-bye was #24 Lucie Safarova, sent packing by Christina McHale 6-2/6-4. Making me eat my pre-tournament words, I guess the American is going to be one of those players who can step up her game at the slams, since her slow start to '12 surely didn't make the upset seem a good possibility. Then again, this result also sort of shined the light on Safarova, who showed precisely why we never really know what we're going to get from her.

Meanwhile, McHale's fellow American U.S. Open thriller Irina Falconi wasn't as fortunate as Christina, losing to Alberta Brianti.

...so far, the "additions" to the main draw have found some success. Aussie wild cards Casey Dellacqua and Olivia Rogowska both won, while qualifiers Paula Ormaechea (Q-POW), Nina Bratchikova and Chang Kai-Chen also advanced.

...WEEK 2 AWARDS UPDATE: 17-year old American Grace Min wins the "ITF Player of the Week" award. The U.S. Open junior champ qualified, defeated fellow Bannerette Lauren Davis in the semis, and then defeated Gail Brodsky in the final of the $25K challenger in Innisbrook, Florida to claim her first pro singles title.

Elsewhere, 17-year old Belgian Alison van Uytvanck won the $10K in Glasgow, Scotland. There are really two reasons why I'm mentioning the Waffle's win. One, because I still love that her bio on the ITF website lists "relaxing" under her Personal Interests and, two, because if you combine both Min and van Uytvanck's ages you'd still come up seven years short of the age of Week 1 ITF POW Kimike Date-Krumm (41), who lost her 1st Round match in Melbourne on Monday to Eleni Daniilidou.

In junior action, 17-year old Hordette Daria Salnikova won the G1 Copa Gatorade event in Caracas, Venezuela.

...Chris Evert officially joined ESPN2's Australian Open coverage for the first time on Day 1. She revealed that she actually enjoyed the dastardly Vegemite, and even did a commercial Down Under for the product. That sound you here is her reputation taking a few body blows.

Speaking of ESPN2, coverage kicked off with a 30-35 minute pre-show on Sunday night. I'd say about ninety seconds were devoted to talking about the women's draw. Well, that might be an exaggeration. Maybe it was two minutes, if you count Patrick McEnroe's one-man rant about Wozniacki being the #1-ranked player in the world.

There were so many birds chirping in the background during some of ESPN2's match coverage I almost wondered if, like CBS's coverage of the Masters golf tournament, the noise might be being added electronically to help "create an atmosphere." Sheesh.

So far, so good. No Hannah Storm in sight. Hopefully, the long plane trip to Australia will preclude an appearance. Crossing fingers.

...and, finally, just in case you were wondering, yes, the James Keothavong who served as the chair umpire during the del Potro/Mannarino match on Day 1 IS related to Anne Keothavong. He's her brother. Needlesss to day, he probably had a better day than she did on Monday. Anne was forced to retire after losing the 1st set at love to Mona Barthel (the German's Hobart magic continues, this makes eight straight wins). The loss dropped the Brits to 0-4 in Day 1 matches on the women's side, putting them in prime contention for this slam's Nation of Poor Souls award.


*RECENT AO "FIRST SEED OUT"*
2005 #16 Ai Sugiyama, JPN (lost to Sucha)
2006 #9 Elena Dementieva, RUS (lost to Schruff)
2007 #25 Anabel Medina-Garrigues, ESP (lost to Vesnina)
2008 #32 Julia Vakulenko, UKR (lost to Vesnina)
2009 #23 Agnes Szavay, HUN (lost to Voskoboeva)
2010 #14 Maria Sharapova, RUS (lost to Kirilenko)
2011 #28 Daniela Hantuchova, SVK (lost to Kulikova)
2012 #19 Flavia Pennetta, ITA (lost to Bratchikova)
*RECENT AO "FIRST VICTORY" HONORS*
2009 Patricia Mayr, AUS (def. Schruff)
2010 Dinara Safina, RUS (def. Rybarikova)
2011 Evgeniya Rodina, RUS (def. Rogowska)
2012 Victoria Azarenka, BLR (def. Watson)


TOP QUALIFIER:
Paula Ormaechea/ARG
TOP EARLY ROUND (1r-2r):
xx
TOP MIDDLE-ROUND (3r-QF):
xx
TOP LATE ROUND (SF-F):
xx
TOP QUALIFYING MATCH:
Q1: Bibiane Schoofs/NED d. Yaroslava Shvedova/KAZ 6-4/3-6/11-9
TOP EARLY RD. MATCH (1r-2r):
xx
TOP MIDDLE-RD. MATCH (3r-QF):
xx
TOP LATE RD. MATCH (SF-F/Jr.):
xx
TOP LAVER NIGHT MATCH:
xx
=============================
FIRST WINNER:
#3 Victoria Azarenka/BLR (def. Heather Watson/GBR)
FIRST SEED OUT:
#19 Flavia Pennetta/ITA (1st Rd.- lost to Nina Bratchikova/RUS)
UPSET QUEENS:
xx
REVELATION LADIES:
xx
NATION OF POOR SOULS:
xx
LAST QUALIFIER STANDING:
xx
LAST WILD CARD STANDING:
xx
LAST AUSSIE STANDING:
xx
IT:
xx
MS. OPPORTUNITY:
xx
COMEBACK PLAYERS:
xx
CRASH & BURN:
xx
ZOMBIE QUEEN:
xx
LADY OF THE EVENING:
xx
DOUBLES STAR
xx
JUNIOR BREAKOUT:
xx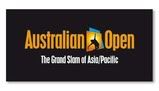 All for Day 1. More tomorrow.