Australian Open Preview: This Slam is Like a Storybook Story

"Everything you look at can become a fairy tale and you can get a story from everything you touch."

-

Hans Christian Andersen


Any time someone wins a slam crown, at least to the player in question, it's somewhat akin to a fairy tale being played out in real life. It will be no different when it comes to which woman ends up being crowned champion of this 100th Australian Open. But, make no mistake, there seem to be a few more classic ready-for-telling stories bouncing around this draw than normal at this time of year. Case in point, SIX different women enter this event with a chance to be at #1 in the rankings two weeks from now. But that's not the only storyline.

Serena Williams is trying to return to the winner's circle at the tournament that she'd won in back-to-back years before her absence a year ago, and Melbourne would seem to be as good a place as any (and maybe even better that most) to finally get un-stuck from that thirteen career slam titles total which has proven to be quite "unlucky" for her since the achievement preceded, literally by mere days, her string of serious health scares. Meanwhile, Kim Clijsters is the AO's defending champion, and in what is supposed to be her "farewell" season, this will likely be the Belgian's final competitive appearance in Oz. A second title would surely be her preferred carry-on baggage when she boards the plane to leave the nation that has essentially "adopted" her over the years. Petra Kvitova is looking to back up her Wimbledon crown and late-season mastery by officially rising to the top of women's tennis via a second slam crown and the #1 ranking that would go with it. Li Na, at the slam that announced her as a major title contender twelve months ago, is looking for a bit of redemption, not just for the slam final she lost to Clijsters, but for the forgettable results she put up last season after she won Roland Garros. Then there's Samantha Stosur, the still newly-minted U.S. Open champ, trying to bring her success back home; and Victoria Azarenka, trying to follow Kvitova into the early twentysomething slam winner's club, as well as maybe kick up something of a rivalry with the Czech who could do battle with her at many stops along the schedule in '12.

Of course, the player with the most "fairy tale-like" scenarios floating around her is world #1 Caroline Wozniacki. She's armed with a new coach in Ricardo Sanchez, and one has to wonder if the working relationship between the Spaniard and the Dane might be shaped, for good or for bad, by how things play out in Melbourne. Wozniacki's quest for her first slam title -- the search for her metaphorical 'roo -- is looking like it's ready to begin a new chapter. Whether the turn in the story will be for the good or bad, though, is yet to be determined. She barely held onto her #1 ranking in Sydney, and will be hard-pressed to head home with it in two weeks. Throw in a very sticky draw (Li AND Clijsters in her quarter?) and the left wrist she injured in Sydney, and the earlier notion that THIS particular AO might provide her best shot to win a slam in a career-defining '12 season will be sorely tested.

Actually, that thought might have already fallen by the wayside. As I've done if recent slams, I've tried to put together a quick "short list" of the players I think begin play on Day 1 being CAPABLE of winning the title, and the list ended at six. Wozniacki wasn't on it but, then again, neither are '08 champ Maria Sharapova nor prospective-contender-a-few-weeks-ago Samantha Stosur. The list? Serena, Clijsters, Kvitova, Li, Azarenka and Bartoli. That's it. That's the list.

Finally, with the whole fairy tale tie-in, it should be noted that installing Danish author Hans Christian Andersen (1805-75) as my "writing partner" for this slam seems like a natural. Hopefully, his long-ago words and wisdom will provide some additional context for the happenings of the next two weeks just as his countryman Søren Kierkegaard and Yogi Berra have before him. Now, Andersen WAS born in Odense, Denmark, just like that other aforementioned Dane. But that doesn't mean Wozniacki is being touted in this space as the eventual "fairy tale champion" in Melbourne.

Of course, if that DID happen, though, it would be nice to have HCA's words helping to pave the way, huh?





"To move, to breath, to fly, to float. To gain all while you give. To roam the roads of lands remote. To travel is to live."

-

Hans Christian Andersen
Here's a quick overview of the draw, quarter-by-quarter:
=WOZNIACKI QUARTER=
...Caro gets no favors from this draw. The (female) Dane comes to Melbourne as the #1 seed once again and, after sweating it out in Sydney, she's still the #1-ranked player, too. But it's hard to see her as anything better than than third-most likely player to emerge from her quarter, which sports BOTH finalists from last year.
=============================
*POWER RANKINGS*
1. Kim Clijsters, BEL
2. Li Na, CHN
3. Caroline Wozniacki, DEN
4. Daniela Hantuchova, SVK
5. Lucie Safarova, CZE
THE BRACKET BUSTER:
Ksenia Pervak/KAZ... sure, the new Kazakh's 1st Round opponent is Li Na, the '11 runner-up and the same woman who has looked in great form so far Down Under. But it's also the same Li who went out in the 1st Round in NYC last summer, too. As good as Li has looked, it still wouldn't be shocking to see her tripped up early. And if she DOES go out, the draw opens up a bit, especially if Clijsters' injury issues (new or old) resurface.
THE WILD CARD:
#31 Monica Niculescu/ROU... she's not off to a great '12 start, but she reached the Round of 16 at the Open last year. The Romanian is a possible 3rd Round opponent for Wozniacki.
DON'T COUNT YOUR CHICKENS:
#13 Jelena Jankovic/SRB... she got the "unlucky" #13 seed with Petkovic's exit, and has to live with the prospect of meeting Wozniacki --
and ex-coach Ricardo Sanchez
-- in the Round of 16. JJ might be a bit too adrift at the moment to mount a charge to that match, though, and a 3rd Rounder with the always-potentially-tough Safarova might be too much to overcome.
THE POOR SOUL:
Speaking of Safarova, her 1st Round opponent could be Christina McHale, in her first slam action since her U.S. Open heroics. McHale has already lost to Svetlana Kuznetsova in '12, the same Russian the American beat TWICE in her breakthrough '11 season. The "Year After Rules" might mean McHale is ousted in the opening round in Melbourne.
=MATCHES OF NOTE=
2nd Rd. - #1 Wozniacki vs. Barty (WC)
...the 15-year old gets her time in the spotlight. If the match happens, would it be scheduled at night... possibly ending way past the Aussie's bedtime?
4th Rd - #1 Wozniacki vs. #13 Jankovic
...come on, who doesn't want to see the screwy dynamics of this one play out in real time?
4th Rd. - #5 Li vs. #11 Clijsters
...if Li were to win it, she might be the favorite for the title.
=AZARENKA QUARTER=
...Sydney champ Azarenka, on a three-tournament run of appearances in finals going back to last year, is looking good coming into Melbourne. And, unlike Wozniacki, her draw doesn't include the likes of Clijsters and Li... or Serena, Stosur, Bartoli, Sharapova or Kvitova, either. A-Rad is an intriguing prospect, but Vika has already beaten her once in '12.
=============================
*POWER RANKINGS*
1. Victoria Azarenka, BLR
2. Agnieszka Radwanska, POL
3. Francesca Schiavone, ITA
4. Flavia Pennetta, ITA
5. Yanina Wickmayer, BEL
THE BRACKET BUSTER:
#19 Flavia Pennetta/ITA... she's dealing with a back injury, and Melbourne doesn't have the same Flavor of Flavia potential that NYC traditionally has for the Italian. But she's definitely lurking in this quarter's shadows.
THE WILD CARD:
#10 Francesca Schiavone/ITA... Melbourne isn't Paris, either. But Schiavone returns to the Australian one year after her record-breaking 4:44 match of '11, and is nestled in a spot in the draw that could lead to a very intriguing Round of 16 match against A-Rad.
DON'T COUNT YOUR CHICKENS:
#16 Peng Shuai/CHN... Peng reached the Round of 16 at three slams last year, but that 1st Round match against Wild Card Aravane Rezai sets off all sorts of "upset alert" bells and whistles.
THE POOR SOUL:
The highest-ranking Germans have been driving off into the ditch through the season's first two weeks, and there's no reason to expect anything different in Melbourne. #22 Julia Goerges might be the first to exit, possibly at the hands of Polona Hercog in the 1st Round.
=MATCHES OF NOTE=
1st Rd. - Dellacqua (WC) vs. Jovanovski
...Dellacqua, the Round of 16 star of '08, faces the transportation-impaired Serb, who recently followed up her Carlsbad plane trip fiasco with a fender bender in a courtesy car in Sydney. They'll meet as long as Bojo manages to show up for the match on time, and it one piece.
3rd Rd. - Barthel vs. #3 Azarenka
...the German was an unlikely star in Hobart. Could it possibly translate in Melbourne?
4th Rd. - #8 A.Radwanska vs. #10 Schiavone
...neither are likely to win this tournament, but they could contribute with a wonderfully fascinating match here, as two of the most creative players on tour try to out-clever each other.
=SHARAPOVA QUARTER=
...Sharapova is the high seed in this quarter, but she's hardly the main topic of conversation. Setting aside her serve's inability to hold up for seven straight matches, she's had a very slow return from her late '11 ankle injury...
and her first competitive match of the season will come against Dulko in the 1st Round.
Don't be shocked if something "weird" happens there. With all due respect to Maria, Kaia, Vera, Sabine and the rest, the story of this quarter begins and ends with one player: Serena.
=============================
*POWER RANKINGS*
1. Serena Williams, USA
2. Kaia Kanepi, EST
3. Maria Sharapova, RUS
4. Dominika Cibulkova, SVK
5. Vera Zvonareva, RUS
THE BRACKET BUSTER:
#25 Kaia Kanepi/EST... as she showed in Brisbane (
and Wimbledon
), the Estonian has the potential to cause a little havoc. She could get Zvonareva early, and maybe Serena in the Round of 16. No easy days there. But things could fall her way, and if you're looking for a true dark horse contender for a SF or Final run, Kanepi might not be a bad bet.
THE WILD CARD:
#18 Svetlana Kuznetsova/RUS... the Contessova is always a potential champion, if she dares to fully put her mind to it. She's started off '12 in good form, and could slip through to the 4th Round to possibly face Sharapova. A win there and she could get Serena in the QF.
DON'T COUNT YOUR CHICKENS:
#14 Sabine Lisicki/GER... once upon a time, the thought was that Lisicki might be a threat a this tournament. One abdominal muscle injury just a few matches into Week 1 and that has changed. She's got a workable draw in the opening rounds, but I won't be holding my breath waiting to see her reach the second week.
THE POOR SOUL:
Tamira Paszek/AUT... she'll face Serena in the 1st Round. Williams is 45-0 in 1st Round matches in grand slams.
=MATCHES OF NOTE=
1st Rd. - #7 Zvonareva vs. Dulgheru
...Dulgheru made Kvitova the "First Seed Out" at the U.S. Open, and pushed her to three sets in Sydney. I don't quite know why I'm down on Zvonareva this season, but until further notice, I guess I'll continue to be.
1st Rd. - #14 Lisicki vs. Voegele (Q)
...just to see if Sabine can make it through the match. Her injury-related slam exits have a tendency to be quite dramatic, you know.
3rd Rd. - #4 Sharapova vs. #4 Kerber
...Sharapova, already with no tune-up events under her belt, just does not have an easy potential road in this tournament.
=KVITOVA QUARTER=
...Li is nowhere to be found in her quarter, so maybe Petra will find safe passage through to the SF. After Week 1, no one had been able to find a way to defeat Kvitova since last fall. After Week 2, one person had... Kvitova herself. Sure, Li has proven resilient and intelligent in how she's handled herself in recent come-from-behind wins over the Czech, but those results don't happen if Kvitova's slippage doesn't let her back into a pair of matches that seemed about fifteen minutes from ending. Of course, maybe, as was the case when Petra blew that match against Bartoli right before Wimbledon, that frustrating loss in Sydney will serve to remind Kvitova about the need to not go full-tilt on EVERY shot when a more simple, cleaner game is sometimes all that is necessary to close out a match. It worked as a great learning experience for her in London. In Melbourne? We'll see.
=============================
*POWER RANKINGS*
1. Petra Kvitova, CZE
2. Marion Bartoli, FRA
3. Samantha Stosur, AUS
4. Maria Kirilenko, RUS
5. Nadia Petrova, RUS
THE BRACKET BUSTER:
Anyone Who Plays Samantha Stosur in the First Three Rounds... since winning in NYC, Stosur has spoken like a grand slam champion, but she left her big stick at home during 2012's opening weeks. Will two disheartening results be enough to bring down her always-shaky confidence? We'll find out in the first few rounds. She'll face Sorana Cirstea first, then Alison Riske or Urszula Radwanska. After that? Maybe Nadia Petrova. Oh, Nadia... do you have it in you?
THE WILD CARD:
#6 Samantha Stosur/AUS... all that previously said, Stosur will probably be treated to a series of night matches on Laver and a very favorable crowd. The nighttime was the right time for her in NYC, and it might bring back good memories of her title run there.
DON'T COUNT YOUR CHICKENS:
#15 Anastasia Pavlyuchenkova/RUS... she seemed on the brink of a slam breakthrough in '11, but her results have been very lacking in the season's first two weeks.
THE POOR SOUL:
Anna Chakvetadze/RUS or Jelena Dokic/AUS... they meet in the 1st Round, so one will leave Melbourne very unhappy. Of note, in their only previous meeting, Dokic defeated the Russian in the 2nd Round during her Story of the Tournament run to the AO quarterfinals in '09.
=MATCHES OF NOTE=
1st Rd. - #9 Bartoli vs. Razzano
...hmmm, has it really already been almost three years since the Pastries had a bit of a "disagreement" about the lengths that Bartoli would go to to win matches?
2nd Rd. - #2 Kvitova vs. Begu
...Kvitova has already had a few nightmares about a Romanian opponent in a slam.
2nd Rd. - #9 Bartoli vs. Dokic
...Dokic admitted to a case of nerves in her ugly-ish loss to
La Trufflette
in Sydney. But JD's heart can grow ten sizes one day in a slam. I'm picking Bartoli to go through if this match happens, but if The Fair One pulled off an upset here a certain Backspinner would have another one of those Jelena-inspired flashback moments.


=QUALIFYING ROUNDS=
TOP PLAYER:
Paula Ormaechea/ARG
...the Argentine notched wins over Coco Vandeweghe, as well as "professional slam qualifiers" Hsieh Su-Wei & Yvonne Meusburger.
RISERS:
Jamie Hampton/USA & Valeria Savinykh/RUS
SURPRISES:
Irena Pavlovic/FRA & Maria Joao Koehler/POR
VETERANS:
Andrea Hlavackova/CZE & Nina Bratchikova/RUS
FRESH FACES:
Laura Robson/GBR & Alison Riske/USA
DOWN:
#1 Vesna Dolonts/RUS (1q) & Yaroslava Shvedova/KAZ (1q)
OTHER QUALIFIERS:
Chang Kai-Chen/TPE, Varvara Lepchenko/USA & Stefanie Voegele/SUI
WILD CARDS:
Ashleigh Barty/AUS (won WC Playoff), Bojana Bobusic/AUS, Casey Dellacqua/AUS, Isabella Holland/AUS, Madison Keys/USA, Aravane Rezai/FRA, Olivia Rogowska/AUS, Zhang Shuai/CHN
LUCKY LOSER:
none so far
=QUALIFYING MATCHES=
Q1:
Kiki Bertens/NED d. #1 Vesna Dolonts/RUS 6-0/4-0 ret.
...Dolonts was Backspin's Q-Player of the Week at last year's AO.
Q1:
Bibiane Schoofs/NED d. Yaroslava Shvedova/KAZ 6-4/3-6/11-9
...the Kazakhs are REALLY slow out of the gates in '12.
Q1:
#14 Laura Robson/GBR d. Melanie Oudin/USA 6-3/6-4
...oh, the coming-of-age stories they could relate to one another. In between the ten match points it took to end this one, that is.
*AO "Q-PLAYER OF THE WEEK" WINNERS*
2006 Ashley Harkleroad, USA
2007 Julia Vakulenko, UKR
2008 Julia Schruff, GER
2009 Elena Baltacha, GBR
2010 Yanina Wickmayer, BEL
2011 Vesna Manasieva (Dolonts), RUS
2012 Paula Ormaechea, ARG
*SLAM QUALIFYING STREAKS*
=TWO CONSECUTIVE SLAMS=
Laura Robson, GBR
=TWO CONSECUTIVE AO's=
Jamie Hampton, USA

*PREVIEW NOTES*
...top-seeded Caroline Wozniacki sits atop the Australian Open women's draw for the second straight season. Ranked #1 for the sixth consecutive slam, her's is the longest such streak by any woman since Martina Hingis was the top seed at eleven straight slams from 1998 to 2001.
=LONG #1 SLAM SEED STREAKS - last 15 years=
11 - Martina Hingis, '98 RG to '01 US
7 - Martina Hingis, '97 RG to '98 US
6 - CAROLINE WOZNIACKI, '10 US to '12 AO
4 - Serena Williams, '02 US to '03 WI
4 - Justine Henin, '07 RG to '08 AO
3 - Lindsay Davenport, '05 AO to '05 WI
3 - Amelie Mauresmo, '06 RG to '06 US
3 - Dinara Safina, '09 RG to '09 US
Meanwhile, the Dane's Monte Carlo neighbor, world #1 Novak Djokovic, comes to Melbourne as the #1 seed at a slam for the second straight time. The last man not named either Roger or Rafa to be top-seeded at back-to-back slams was Lleyton Hewitt at Wimbledon in '03. It was the Aussie's last of seven straight slams as the top seed.
...while six different women have lifted slams in the past two years (
and twelve players since '06
), the three-headed monster --
Djokovic, Nadal & Federer
-- at the top of men's tennis has cornered the slam market. They've won 26 of 27 slams, and 28 of 30 going back to the '04 season. And while the legendary Nadal/Federer combo once combined to take a men's record eleven consecutive slam crowns, the Djokovic/Nadal twosome isn't far behind. The two men have shared the last seven slams, the second-longest men's streak for a pair of players.
=LONG ATP SLAM TITLES STREAKS - TWO PLAYERS=
11 - Federer/Nadal, 2005-07
7 - DJOKOVIC/NADAL, 2010-11
6 - Sampras/Bruguera, 1993-94
5 - Borg/Connors, 1974-75
Djokovic and Nadal, of course, are on opposites sides of the draw, so they could meet in the final. If they do, it'd be their fourth meeting in a slam final, a number which would move them in to a tie for fourth on the all-time men's list.
=MOST SLAM FINAL MATCH-UPS - MEN=
8 - Federer/Nadal
5 - Agassi/Sampras
5 - Lendl-Wilander
4 - Borg/Connors
4 - Borg/McEnroe
4 - Federer/Roddick
-
(3-Djokovic/Nadal)
...Federer, for his part, is appearing in his 49th consecutive slam, and is closing in on Wayne Ferreira's record of 56. Francesca Schiavone will appear in her 46th straight, the longest such run on the women's tour. But she's still quite a few behind the WTA's all-time leader -- Ai Sugiyama, who had 62.
...Serena Williams comes into Melbourne with a 14-match winning streak in Melbourne, having won the title in her last two appearances in 2009-10. With 51 career wins at the Australian Open, Williams stands just nine victories behind the tournament's all-time leader, Margaret Court (60). With 208 career slam wins, Serena can move past her sister Venus (210) with three victories. Meanwhile, Roger Federer, who became the all-time AO men's match win leader (w/ 59) last year, needs just five more match wins in Melbourne to pass Jimmy Connors on the men's all-time grand slam match win list for the Open Era.
=ALL-TIME SLAM MATCH WINS - OPEN ERA=
[women]
306...Martina Navratilova
299...Chris Evert
278...Steffi Graf
210...Venus Williams
210...Arantxa Sanchez-Vicario
208...Serena Williams
[men]
232...Jimmy Connors
228...Roger Federer
224...Andre Agassi
222...Ivan Lendl
203...Pete Sampras
...before Andrea Petkovic's injury-related withdrawal from the tournament, Serena had been set to be the #13-seed. No #13-seed has ever been lucky enough to win a slam singles crown. But the German's exit lifted Williams up to #12 (
Capriati's '01 title in Australia was as the #12 seed
), so the 30-year old American is at least no longer fighting against history on the front. Speaking of "unseen forces," just this past week, Kim Clijsters
talked of feeling
some sort of spooky "connection" with her late father because of the many odd times that she encounters multiple number's "1's" (
such as waking up and seeing the clock reading 1:11
) and certain music that she happens to hear playing at big moments in her career. She won her last slam title in Melbourne in '11, and Petkovic's exit changed HER seeding, too. Rather than be #12, she's now, wait for it... #11. Are the numbers trying to tell us something? No #11-seed has won a slam, though.
...at least one Russian woman has reached the semifinals at twenty-seven of the last thirty-one slams, but if none make it that far in Melbourne it would mark the second straight slam at which no Hordette was in the final four.
...meanwhile, women's wheelchair champ
Esther Vergeer
is back for more. The 19-time slam singles champion Dutch woman has won 434 straight matches, a run that dates back to January 2003.



"Life itself is the most wonderful fairy tale."

-

Hans Christian Andersen


=ROUND OF 16 PREDICTIONS=
#1 Wozniacki d. #24 Safarova
#11 Clijsters d. #5 Li
#3 Azarenka d. #19 Pennetta
#8 A.Radwanska d. #10 Schiavone
#12 S.Williams d. #25 Kanepi
#18 Kuznetsova d. #4 Sharapova
#9 Bartoli d. #6 Stosur
#2 Kvitova d. #21 Ivanovic
=QUARTERFINAL PREDICTIONS=
#11 Clijsters d. #1 Wozniacki
#3 Azarenka d. #8 A.Radwanska
#12 S.Williams d. #18 Kuznetsova
#2 Kvitova d. #9 Bartoli
=SEMIFINAL PREDICTIONS=
#11 Clijsters d. #3 Azarenka
#12 S.Williams d. #2 Kvitova
=FINAL PREDICTION=
#12 S.Williams d. #11 Clijsters
...yeah, this was my AO prediction before the year even began. With both players having injury issues in Week 1 (
though they say their ailments either aren't serious, or are getting better every day
), there was a slight waver on my part when it comes to sticking with it. Well, at least when it came to Clijsters. Serena has won multiple AO titles in the past while dealing with injuries, inactivity, near-losses or all of the above. With Clijsters, her injuries tend to mount...
and usually lead to early defeats.
If they're both healthy for two weeks, it's hard to pick against the the winners of the last three AO titles reaching the final. Once there, it'd be anyone's title. Five-time champ Serena has a special connection with the AO when it comes to success, but KC has that whole "Aussie Kim," last appearance Down Under, defending champion, psychic connection to multiple "1's" (
and her late bump-up to the #11 seed with Andrea Petkovic's exit certainly had to make her heart skip a beat
) thing(s) going for her.



"Why didn't they choose a Danish composer?"

-

Hans Christian Andersen

...as far as the men are concerned, don't expect anyone or anything (
not even Carl
) to even think about picking two double-digit seeds in the final. With the ATP field, it's just a matter of whether or not ALL the semifinalist slots will be filled by Djokovic, Nadal, Federer and Murray. The foursome has filled at least three of the four spots in the last six slams, and twice last year they filled them all.
=ROUND OF 16 PREDICTIONS=
#1 Djokovic d. #23 Raonic
#9 Tipsarevic d. #5 Ferrer
#4 Murray d. #19 Troicki
#6 Tsonga d. #12 Simon
#11 del Potro d. #8 Fish
#3 Federer d. #22 Verdasco
#7 Berdych d. Baghdatis
#2 Nadal d. #16 Isner
=QUARTERFINAL PREDICTIONS=
#1 Djokovic d. #9 Tipsarevic
#6 Tsonga d. #4 Murray
#3 Federer d. #11 del Potro
#2 Nadal d. #7 Berdych
=SEMIFINAL PREDICTIONS=
#1 Djokovic d. #6 Tsonga
#3 Federer d. #2 Nadal
=FINAL PREDICTION=
#1 Djokovic d. #3 Federer


**MOST SLAM #1 SEEDS - ACTIVE PLAYERS**
8...Serena Williams, USA
6...CAROLINE WOZNIACKI, DEN
3...Maria Sharapova, RUS
3...Dinara Safina, RUS
2...Ana Ivanovic, SRB
1...Kim Clijsters, BEL
1...Jelena Jankovic, SRB
1...Venus Williams, USA
*AUSTRALIAN OPEN TOP SEEDS*
2003 Serena Williams (W)
2004 Justine Henin-Hardenne (W)
2005 Lindsay Davenport (RU)
2006 Lindsay Davenport (QF)
2007 Maria Sharapova (RU)
2008 Justine Henin (QF)
2009 Jelena Jankovic (4th)
2010 Serena Williams (W)
2011 Caroline Wozniacki (SF)
2012 Caroline Wozniacki
*AUSTRALIAN OPEN FINALS - IN 2012 DRAW*
5 - Serena Williams (5-0)
2 - Kim Clijsters (1-1)
2 - Maria Sharapova (1-1)
1 - Ana Ivanovic (0-1)
1 - Li Na (0-1)
*RECENT AUSTRALIAN OPEN SEMIFINALISTS*
2006: Mauresmo (W) - Henin-Hardenne (RU) - Sharapova/Clijsters
2007: S.Williams (W) - Sharapova (RU) - Clijsters/Vaidisova
2008: Sharapova (W) - Ivanovic (RU) - Jankovic/Hantuchova
2009: S.Williams (W) - Safina (RU) - Zvonareva/Dementieva
2010: S.Williams (W) - Henin (RU) - Li/Zheng
2011: Clijsters (W) - Li (RU) - Zvonareva/Wozniacki
*AUSTRALIAN OPEN GIRLS FINALS - since 2000*
2000 Aniko Kapros/HUN def. Maria Jose Martinez-Sanchez/ESP
2001 Jelena Jankovic/SRB def. Sofia Arvidsson/SWE
2002 Barbora Zahlavova-Strycova/CZE def. Maria Sharapova/RUS
2003 Barbora Zahlavova-Strycova/CZE def. Victoriya Kutuzova/UKR
2004 Shahar Peer/ISR def. Nicole Vaidisova/CZE
2005 Victoria Azarenka/BLR def. Agnes Szavay/HUN
2006 Anastasia Pavlyuchenkova/RUS def. Caroline Wozniacki/DEN
2007 Anastasia Pavlyuchenkova/RUS def. Madison Brengle/USA
2008 Arantxa Rus/NED def. Jessica Moore/AUS
2009 Ksenia Pervak/RUS def. Laura Robson/GBR
2010 Karolina Pliskova/CZE def. Laura Robson/GBR
2011 An-Sophie Mestach/BEL def. Monica Puig/PUR
**FIRST-TIME SLAM CHAMPS AT AUSTRALIAN OPEN**
[Open Era]
1977 Kerry Melville-Reid, AUS
1978 Chris O'Neil, AUS
1979 Barbara Jordan, USA
1980 Hana Mandlikova, CZE
1995 Mary Pierce, FRA
1997 Martina Hingis, SUI
2001 Jennifer Capriati, USA
2006 Amelie Mauresmo, FRA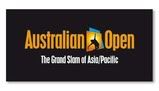 All for now. Day 1 awaits.