W.1- The Shadow of Venus
Day 1 of a slam is supposed to be about new life, fresh opportunities and possibilities. But that wasn't really the case today.


Age is never the good friend of a tennis player, especially one used to contending for titles who suddenly finds herself in her thirties and four years removed from her last major win. Neither is illness, especially when an athlete is afflicted with an auto-immune disease that prevents her from training in any sort of appropriate way that would make her anything close to as competitive as she was in her athletic prime on the game's biggest stages. Unfortunately, for Venus Williams, she's being hit with just that double-whammy at the moment. Throw in a very in-form Elena Vesnina today -- though how much the Russian REALLY mattered in their 1st Round match is debatable -- and what we got today was quite simply a very thin shadow of what Venus used to be.

Williams has built a wondrous Wimbledon legacy over the years: five singles and four doubles titles, three other singles finals (including four straight from 2000-03) and four championship match meetings with her sister Serena. But, at 32, she's at an age in tennis at which great things rarely ever happen, surely not for a female singles player at a grand slam. Age and the fatigue associated with her Sjogren's syndrome made her prospects dicey at this Wimbledon, but a favorable quarter and her own great history at SW19 made it impossible to totally rule her out for a second week run.

But what we saw today on Court 2 was just sad.

Williams opened with five consecutive faults on serve. She fell behind Vesnina 5-0 in the 1st set. Venus was just never present in the match. She was listless. Lethargic. Sure, she's looked similar to this in the past. Well, maybe not THIS bad, but shades of it. But with the knowledge of her physical condition, we (and Venus) now can't just shrug it off as a "bad day." It could be the beginning of the end, or, in a worst case scenario, THE end.

Vesnina cruised through this match, serving at a 69% clip versus Venus' 38% 1st serve percentage. Aside from a lingering memory of "lost" matches eventually won by Williams in the past, the end was a foregone conclusion. Vesnina, though talented, isn't exactly a great big match closer. While Venus has won forty-three singles titles in her career, Vesnina has gone 0-6 in tour finals over the last three and a half seasons, including a loss earlier this year in the Budapest decider. But the oft-emotional Russian didn't crack this time. Instead, she clocked an ace to get a match point, then after another good serve was weakly returned by Williams, it was over. 6-1/6-3.

It's Venus' first 1st Round exit at a slam since the 2006 Australian Open, and her first such early loss at Wimbledon since she debuted at the tournament all the way back in 1997. If someone wanted to harp on "beginnings and endings," it'd be difficult to ignore the potential symmetry of that last fact. With bodyguards and camera operators in tow, Williams' subsequent post-match trek -- trudge, really -- from the court to the locker room that seemed a whole tennis lifetime away seemed to take forever. Rarely has the word "interminable" been visually depicted with more accuracy.

Truthfully, even before her Sjogren's diagnosis last summer, Venus has been hounded by retirement questions for years. So, naturally, days after Serena publicly stated that neither Williams Sisters is ready to quit playing tennis anytime soon, reporters tried to get Williams to make some sort of "end of an era" pronouncement or definitively lay out, like Kim Clijsters has for this summer, the blueprint for her final moments on tour.

Of course, she was having none of it.

Venus didn't give up too much info during her post-match press conference, talking around or simply not answering any questions that probed a little deeper than she was willing to go, or ones that attempted to get her to put her Wimbledon career into some sort of perspective by reminiscing about some of her "best memories." But she surely didn't say goodbye to the All-England Club, either. Saying that "life is a challenge, and I'm up for a challenge," she called her successful 2012 battle to get her ranking back into the mid-#50's and become eligible for the Olympics "the hardest challenge" of her life, and openly bristled when a questioner suggested that she was "struggling" to win matches. Pressed for more when she simply noted that she'd be back at SW19 for the Olympics after being queried about whether she'd be returning to Wimbledon, she was asked if she'd be back for "The Championships" next year. "I'm planning on it," she said.

Overall, while she appeared tired and put out, as is usually the case when the Sisters lose at a slam, Venus remained steadfastly positive about her illness, her tennis and her life. "I don't have time to be negative. It doesn't feel good," she said in that oh-so-philosophical style that's become her way over the years.

And with that sentiment expressed, she was off. Maybe for the last time at this event, but maybe not. Either way, her grand history within the Club's walls won't be going anywhere. Venus didn't want to point out any single Wimbledon moment as her favorite, saying that she's had "so many" great ones.

Precisely.

Still, Venus' tired, slow walk from Court 2 today qualifies as a truly sad sight. Probably the saddest I can remember seeing at Wimbledon, and maybe at ANY grand slam. Ever.
















=DAY 1 NOTES=


...Venus is still scheduled to play doubles with Serena at this Wimbledon. It'll be their first teaming in a slam since doing so at SW19 in 2010. They've won four of the last five slams they teamed in (and six of eight, plus the '08 Olympics, in recent seasons), and are 32-2 at Wimbledon, with four titles. From 2007-10, they even had a 33-set winning streak at the All-England Club.

Based on her post-match comments, Venus also seems set to play both singles and doubles at the Olympics. One has to wonder, though, whether that SHOULD be the case. Not just because it would open up a singles slot for a young player like, say, Sloane Stephens, but also because the less singles play Venus undertakes, one would figure, the better chance she'd have to defend the '08 Doubles Gold with Serena. She's already won a record three Olympic tennis Golds. Playing too much in London next month might give her less of a chance to play there as long as she'd like, not to mention get Gold #4 (a mark that may never be broken).

Of course, as Williams said today, "as long as the sun comes up, (she has) a chance." So, who knows?

...Jelena Jankovic didn't have much of a chance today against Kim Clijsters, though. Drawing one of the short straws in the draw, JJ was forced to face off with the unseeded Belgian in the 1st Round. Clijsters had pulled out of the SF in the Netherlands with a re-occurrence of her abdominal injury this weekend, so there was a chance that she might not be physically up to par for this one. But she was. Up a set already, KC got a break for 4-2 in the 2nd. She gave it right back, but regained her advantage to win 6-2/6-4.

So, back goes the bubble wrap around Clijsters' ever-fragile body until next time. As for JJ... well, as will be the case for a few months now, no matter what happens she's still got that date with Kvitova & Co. in Prague in November and a (likely final) chance to have her long-awaited "Career-Defining Moment" in the bright spotlight of a Fed Cup final.

...meanwhile, Day 1 was a day of slam repeats when it came to the fortnight's "First Win" and "First Seed Out." Sam Stosur, once again getting a first-up match on opening day, was the first woman to advance to the 2nd Round with her 6-1/6-3 win over Carla Suarez-Navarro. Stosur was also the first woman to win a 1st Round match at Roland Garros last month. #16 seed Flavia Pennetta, on the other hand, was the first seed to fall, losing to a qualifier, countrywoman Camila Giorgi. This is the second time that Pennetta has been the first seed ousted at a 2012 slam, having been ousted first at the Australian Open, as well. That's a lot of "first's" in one paragraph, huh?

...in other matches, Li Na got a nice straight sets win over Ksenia Pervak, who reached the Round of 16 at SW19 last year. Maybe even more intriguing (and encouraging), though, was '11 semifinalist Sabine Lisicki's easy 6-4/6-2 win over a potentially tough opponent in Petra Martic. Could it be that The Baroness is about to get that great smile back on her face? Now THAT would be wonderful.

Speaking of wonderful, in a battle of promising youngsters, Sloane Stephens took out Karolina Pliskova in straight sets. I'm sure she'll Tweet something interesting about that in the next day or so... if she hasn't already. Meanwhile, Angelique Kerber, showing no ill effects of her crazy choke (5 MP!) in the Eastbourne final on Saturday, took out Lucie Hradecka in straight sets.

Also today in London, Virginie Razzano learned that Hsieh Su-Wei is no "easy mark" like that person named Serena was in Paris. The Taiwanese vet defeated the veteran Pastry 6-3/6-4. And likely lost in the shuffle was quite possibly the end of an(other) era, as 35-year old Thai Tamarine Tanasugarn lost in straight sets to Anna Tatishvili. Generally considered a "grass court specialist," Tammy has won two grass court titles in her career (the only active women with more are the Sisters and Sharapova) and reached the Wimbledon QF in 2008. This year, she was 0-3 on grass, losing six of seven sets.

Speaking of "grass court specialists," Tsvetana Pironkova, who came to London nursing injury, opened the day forgetting who and where she was. She fell behind Vesna Dolonc and dropped the 1st set 7-5. Then she remembered that this is where she transforms into The Pironkova. She won the next set at love, then took the 3rd at 7-5.

Soon afterward, the recent Roland Garros champion defeated Anastasia Rodionova 6-2/6-3. She'll next face The Pironkova. Good luck, Miss Sharapova... and remember, The Pironkova defeated The Radwanska last week.

...elsewhere, the Quarter That Time Forgot has already started to crumble. Venus, even with all her issues, seemed to have a shot to advance (SOMEONE around here picked her to do, even though I... err, mean he... wasn't sure it was a believable prediction). But she's out. Another thought was that maybe the Birmingham champ would survive (someone ELSE I know -- one with cave-dwelling experience -- picked HER). But Melanie Oudin lost today to Timea Babos in three sets. She's out, too. The door is already swinging open.

...everyone can take a breath. There won't be another British 2nd Round shutout on the women's side. Heather Watson defeated Iveta Benesova today in a match that was moved to Centre Court late in the day after the early matches had ended so quickly. She'll next face American Jamie Hampton, who took out Daniela Hantuchova.

...there were two suspended matches of note late on Day 1. Vera Zvonareva, the 2010 runner-up, and Mona Barthel will play the 3rd set of their match tomorrow. Down a set, the Russian looked like she was set to go out, but got back into the 2nd set to win it and knot the match. Barthel, an early '12 revelation, is now trying to avoid losing her sixth straight match; while Zvonareva, just 7-7 on the season, is trying to notch her first '12 win over a Top 50 player (Barthel is #39).

The other suspended match involved Bannerette Christina McHale and new-Brit Johanna Konta. Konta, playing in her first Wimbledon under her new colors, won the 1st set. But McHale battled back and seemed like she'd cruise past a nervous Konta. It didn't happen, though, for the American, seeded at a slam for the very first time. She was up a break in the 3rd, and twice served for the match. After failing to close things out, moments later, McHale had to hold just to stay in the match at 7-7. That's when play was stopped.

Listening to the ESPN2 coverage of McHale/Konta, I think it became pretty apparent that no one there had any idea that Konta ("the wild card from Britain") was actually listed as "Australian" (she was born in Sydney to Hungarian parents) until May, when she earned her citizenship and began to represent Great Britain (she's been based there since '05). I don't think I ever heard it mentioned even once, and there were surely numerous opportunities every time Chris Fowler talked about how any Brit who wins a 1st Round match at Wimbledon becomes an "instant star." Hmmm, is this some sort of ham-handed answer to all the "Varvara Lepchenko, a recently naturalized American" talk that went on in Paris?

Yeah, I know -- I'm giving them too much credit.

...in some ranking news of note, Nadia Petrova's singles title and doubles final run in the Netherlands helped her to break through a few barriers. She's back in the Top 20 in singles for the first time since March '11, and also returned to the doubles Top 10 today. Of course, Nadia's rise had to come at someone's expense, and it was JJ's. After finally climbing back into the Top 20 last week, Jankovic fell back out in the latest computer listings. Still, she's been in the Top 20 in 301 of the last 306 weeks.

Petrova, by the way, carried over her momentum and crushed Maria Elena Camerin 6-0/6-2 on Day 1.

...ITF UPDATE: At least there is SOME good news for Serbian women's tennis, as the Week 25 "ITF Player of the Week" is Serbia's Girl Wonder, Alexandra Krunic. She swept the singles and doubles of the $25K challenger in Lenzerheide, Switzerland, defeating Chichi Scholl (a recent WTA quarterfinalist in Bad Gastein) in the final.

In her hometown of Montpellier, France, Severine Beltrame (formerly "Bremond" during her marriage, and then "Bremond-Beltrame" after her divorce... yeah, I know, that sounds backwards -- I think I sort of always assumed "Bremond" was her maiden name, not "Beltrame") defeated Catalina Castano to take the title. It's the now-32 year old's first crown since 2004.

In Nis, Serbia, the Turkish sister team of Hulya and Lutfiye Esen won the doubles title, their fifth as a duo over the past two seasons. And Sacha Jones, the former-Kiwi-turned-Sheila, defeated Magda Linette in the $25K Kristinehamn, Sweden final to grab her first ITF title since she began to represent Australia earlier this season.

...LIKES FROM DAY 1:

-- Arnaud Clement, prescription sunglasses and all, being named the French Davis Cup captain.



--

Nick Bollettieri, back from his hospitalization with double pneumonia, walking the grounds of Wimbledon. Great news!



--

Hmmm, not that John Isner lost his 1st Round match in five sets to Alejando Falla, but that it assured that we wouldn't be subjected to another punishing lead-up to a THIRD straight Wimbledon that includes a match between the American and Nicolus Mahut. I'm sure those two are kind of sick of EACH OTHER, too.

...DISLIKES FROM DAY 1:

-- Run for the hills, she's back. Not The Radwanska (though Agnieszka did win in straight sets today over Magdalena Rybarikova... who slipped on the grass and had to be looked at and taped up by a trainer. Hmmm.). No, I'm talking about Hannah Storm.

AGGGGGGGGGGGGHHHHHHHHHHHH!!!!!!!!!!!!!!!!

In her first minute on the air, she welcomed everyone back to ESPN2's coverage, then turned to Chris Evert and said, "It was twenty years ago that the two of us started here at Wimbleton, in the studio." Really, Hannah? Really?

Later, coming out of break, she proved it was no aberrant slip-up, saying, "The 106th Championships. Wimbleton and tennis, well underway." It would be a running "gag" (on oh-so-many levels) as she often referred to the 106-year old event by a name that it's never gone by in even one of those 106 years.

Isn't there another Wallenda walking a high-wire over a natural wonder somewhere for Storm to cover again? Speaking of that, during ABC's coverage of Nik Wallenda's windy Niagara Falls walk the other week, was anyone else hoping that a big gust would come along and blow Storm and her tool of a co-host into the water? I know I was. And to think that Hannah once defected the sports world to work for CBS News because covering games was "beneath her." Truthfully, I'm not sure now much lower she can go than covering a "death-defying" stunt that, while beautiful to look at, was hardly "death-defying" since ABC made Wallenda wear a tether for the first time in his life while walking a high-wire.

Oh, I know! Maybe Hannah can cover that rumored Kim Kardashian/Kanye West wedding we've been hearing about! Of course, then the most interesting topic of discussion would be exactly WHERE the biggest ass in that whole deal would REALLY be located... so maybe Hannah would be banned so that she didn't steal the spotlight.

Oh, if only we could somehow get someone to do that with her when it comes to the grand slams.



--

Cliff Drysdale stating London local times for the start of matches, with no clock on the screen or correcting reference to make up for the fact that everyone watching is located somewhere other than SW19. But, really, when Storm is on the scene, this is really just a piddling "dislike," you know?

...?????? FROM DAY 1:

-- During the Sharapova match, ESPN2 flashed a graphic on the screen listing the women who've completed a Career Grand Slam. Chris Evert was there, listed as "Chrissie" Evert. Nothing wrong with that, I suppose, as Evert's friends and fans often call her that. But is that really how she wishes to be listed for her career accomplishments at this stage of her life? Of course, since she used to be introduced on Centre Court at this event as "Mrs. J.M. Lloyd," I suppose it all balances out in the long run.

...and, finally, in men's action, unseeded David Nalbandian faced off with #8 seed Janko Tipsarevic on the Court 1 show court, apparently raising (or lowering) the bar for what a player has to do get a good court assignment for an opening round match at Wimbledon. Tipsarevic won in straight sets. As far as I know, Nalbandian didn't kick over anything on the way out, injuring some innocent bystander. Or a linesperson, either..
















*WIMBLEDON "FIRST SEED OUT"*


2005 #10 Patty Schnyder, SUI (lost to Antonella Serra-Zanetta/ITA)
2006 #28 Sofia Arvidsson, SWE (lost to Eva Birnerova/CZE)
2007 #30 Olga Puchkova, RUS (lost to Elena Vesnina/RUS)
2008 #30 Dominika Cibulkova, SVK (lost to Zheng Jie/CHN)
2009 #23 Aleksandra Wozniak, CAN (lost to Francesca Schiavone/ITA)
2010 #5 Francesca Schiavone ITA (lost to Vera Dushevina/RUS)
2011 #22 Shahar Peer, ISR (lost to Ksenia Pervak/RUS)
2012 #16 Flavia Pennetta, ITA (lost to Camila Giorgi/ITA)



*WIMBLEDON "FIRST WINNER OF FORTNIGHT"*


2009 Anastasia Pavlyuchenkova/RUS (def. Cetkovska/CZE)
2010 Chan Yung-Jan/TPE (def. Schnyder/SUI)
2011 Kimiko Date-Krumm/JPN (def. O'Brien/GBR)
2012 Samantha Stosur/AUS (def. Suarez-Navarro/ESP)



*FORMER/CURRENT #1 vs. #1 at 2012 SLAMS*


AO: (4th Rd.) Wozniacki d. Jankovic; (QF) Clijsters d. Wozniacki
RG: -
WI: (1st Rd.) Clijsters d. Jankovic
















TOP QUALIFIER:

Sandra Zaniewska/POL




TOP EARLY-ROUND (1r-2r):

xx


TOP MIDDLE-ROUND (3r-QF):

xx


TOP LATE-ROUND (SF-F):

xx


TOP QUALIFYING MATCH:

Q3: #12q Mirjana Lucic/CRO d. #24 Bibiane Schoofs/NED 7-5/6-4




TOP EARLY-RD. MATCH (1r-2r):

xx


TOP MIDDLE-RD. MATCH (3r-QF):

xx


TOP LATE-RD. MATCH (SF-F/Jr.):

xx


TOP UNDER-THE-ROOF MATCH:

xx


=============================




FIRST WINNER:

Samantha Stosur/AUS (def. C.Suarez-Navarro/ESP)




FIRST SEED OUT:

#16 Flavia Pennetta/ITA (lost to C.Giorgi/ITA




UPSET QUEENS:

xx


REVELATION LADIES:

xx


NATION OF POOR SOULS:

xx


LAST QUALIFIER STANDING:

xx


LAST WILD CARDS STANDING:

xx


LAST BRIT STANDING:

xx


IT:

xx


Ms.OPPORTUNITY:

xx


COMEBACK PLAYER:

xx


CRASH & BURN:

Nominee: V.Williams/USA (lost 1st Rd. to E.Vesnina/RUS, first opening round loss at Wimbledon since 1997 debut)


ZOMBIE QUEEN:

xx


DOUBLES STAR

xx


JUNIOR BREAKOUT:

xx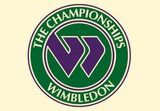 All for Day 1. More tomorrow.