Wk.21- Bare Bones Backspin: The Carl Before the Storm

Carl here. But Carl tired.
Carla making Carl get things all day long. "Carl get this." "Carl get that." "Can Carl do something for Carla?" How Carl get here? A few years ago, Carl a young caveman living off the fatta of the land, squishing everything that make Carl mad. Now Carl always tired and confused.

Carl love Carla and all, but Carl miss Carl. Carl think all day about Carl III arrival later this year. Carl like doing, but Carl no have time for Carl, and baby not even here yet! By way, baby be named Carl Caveman III, or CCIII, after Carl dad, as Carl was before Carl III. Carl no know what to think or do before baby come, and Carla no able to go anywhere in current condition to help Carl take mind off. No walking on cliff ledges. No chasing beasts. No letting Carl lift over head first thing every morning. No fun. Sigh. Carl miss that.

But Carl dream of squishing Radwanska all time. Grrr... RADWANSKA!!!! Carl never forget what Rad did to Carl and Carla on wedding day. Carl get revenge. One day. It will make Carl smile. For maybe first time.

Right now, though, Carl need sleep. But, OF COURSE, Todd want Carl to do Todd work for Todd. Carl wish could squish Todd like bug right now! Would lead to good Carl dreams.


*WEEK 21 CHAMPIONS*
BRUSSELS, BELGIUM (Premier $681K/red clay outdoor)


S:

Kaia Kanepi/EST def. Peng Shuai/CHN 6-2/6-5


D:

Groenefeld/Peschke (GER/CZE) d. Dabrowski/Peer (CAN/ISR)
STRASBOURG, FRANCE (Int'l $235K/red clay outdoor)


S:

Alize Cornet/FRA def. Lucie Hradecka/CZE 7-6/6-0


D:

Date-Krumm/Scheepers (JPN/RSA) d. Black/Erakovic (ZIM/NZL)

PLAYER OF THE WEEK:
Kaia Kanepi/EST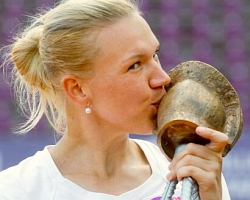 ...Kanepi back playing well again. So Carl figure be injured again soon. So enjoy while lasts. As is, third straight QF-or-better result in just five events in 2013, after win two in just eleven healthy events in '12. Carl impressed by ability. Carl unimpressed by inability to stay on court. Plus, Todd pick Kanepi to win in Brussels, so Carl not in good mood about this.


=============================




RISERS:

Lucie Hradecka/CZE & Peng Shuai/CHN


...combined, these two 0-11 in career tour singles final. Carl head spin. Still, Brussels final best result of year by Peng, who last made final in 2011, also in Brussels. Hradecka currently ranked #112 in singles, but #5 in doubles. Strasbourg runner-up icing on cake for Lucie. Mmmm, Carl like icing... especially on elk. But don't tell Carl friends! Carl friends think Carla make Carl too fancy and laugh at Carl! NO ONE LAUGH AT CARL!!!!!!!!!!


=============================




SURPRISE:

Romina Oprandi/SUI


...second semifinal of 2013 in Brussels, both career-best results.


=============================




VETERANS:

Kimiko Date-Krumm/JPN & Anna-Lena Groenefeld/Kveta Peschke (GER/CZE)


...Kimiko almost as old as Carl! After Strasbourg, Kimiko with three doubles titles in 2013 (tied for tour-best) with three different partners. Has five from 2011-13 with five different. Groenefeld and Peschke win second title of careers as duo in Brussels.


=============================




COMEBACKS:

Alize Cornet/FRA & Flavia Pennetta/ITA



...Cornet runner-up in Strasbourg last year, then win title this time. Ready to re-enter Top 30, and on way back after career-best #11 rank in 2009. Flavia so far back after injury time that have to qualify, as world #158, last week in Strasbourg. Reach semifinals, best since Week 9 in Acapulco last year.


=============================




FRESH FACES:

Eugenie Bouchard/CAN & Jamie Hampton/USA


...Bouchard, at #93, reach first career tour semifinal in Strasbourg. First Canadian woman since 2011 (Rebecca Marino, Week 7 in Memphis). Hampton reach semi in Brussels, tie career-best in Auckland from Week 1.


=============================




DOWN:

Caroline Wozniacki/DEN & Marion Bartoli/FRA


...both #1 seeds, both lose first matches. Caro to Zheng in Brussels, and now lost five straight. Bartoli to Giorgi in Strasbourg, and now 2-6 in last eight tour matches (though 2-0 in Fed Cup). Both lose 1st Round at Roland Garros? Carl think so.


=============================






1. Bruss Final - Kanepi d. Peng
...6-2/7-5. Kaia take three service games, and four match points, to finally serve out. Sound like Carl on first elking trip.


=============================


2. Stras Final - Cornet d. Hradecka
...7-6/6-0. Now 0-6 in finals. Lucie should talk to Vesnina about this.


=============================


3. Stras 1st Rd. - Tatishvili d. Garcia
...6-7/7-5/6-4. These two probably first two opponents for Serena in Paris. This match cruel, even for Carl.


=============================


4. Bruss 2nd Rd. - Zheng d. Wozniacki
...6-2/6-4. Caro losing as easy as Carl stomp Todd next time see.


=============================


5. NCAA Team Final - Stanford def. Texas A&M 4-3
...in deciding match, Kristie Ahn defeat Cristina Stancu in three sets after down 0-2 in 3rd. Stanford win 17th all-time time, most ever, but do with lowest-ever champion seed of #12. Nicole Gibbs, 2012 NCAA singles champion, is Most Outstanding Player. Colette Lewis tell better at Zoo Tennis.


=============================


HM- Stras 1st Rd. - Rogers d. Domachowska
...6-2/7-5. Marta in Polish Playboy? Don't tell Carla that Carl know.


=============================






Stras Doub Final - Date-Krumm/Scheepers d. Black/Erakovic
...6-4/3-6/14-12. Black & Erakovic lost Madrid final, too. Huber jealous. CARL JEALOUS OF NO ONE!!


=============================








**WORST ACTIVE CAREER RECORDS IN WTA FINALS**


0-6...LUCIE HRADECKA, CZE
0-5...PENG SHUAI, CHN
0-5...Carla Suarez-Navarro, ESP
0-4...Bethanie Mattek-Sands, USA



**2013 WTA SF - NORTH AMERICANS**


6...Serena Williams (5-0+W)
2...Sloane Stephens (0-2)
2...Venus Williams (0-2)
2...Bethanie Mattek-Sands (1-1)
2...JAMIE HAMPTON (0-2)
1...EUGENIE BOUCHARD (0-1)



**2013 LOW-RANKED SEMIFINALISTS**


#228 Catalina Castano/COL (Cali 125 RU)
#198 Paula Ormaechea/ARG (Bogota RU)
#197 Bethanie Mattek-Sands/USA (Kuala Lumpur RU)
#195 Paula Ormaechea/ARG (Cali 125 SF)
#158 FLAVIA PENNETTA/ITA (Strasbourg SF)
#156 Teliana Pereira/BRA (Bogota SF)



**2013 DOUBLES TITLES**


3...Sara Errani, ITA
3...Roberta Vinci, ITA
3...Timea Babos, HUN
3...KIMIKO DATE-KRUMM, JPN
3...Kristina Mladenovic, FRA



**OLDEST 2013 DOUBLES CHAMPIONS**


42...KIMIKO DATE-KRUMM, JPN (Pattaya/Monterrey/Strasbourg)
37...KVETA PESCHKE, CZE (Brussels)
33...Cara Black, ZIM (Auckland)
33...Catalina Castano, COL (Cali 125)
32...Katarina Srebotnik, SLO (Miami)



*MOST NCAA WOMEN'S TEAM CHAMPIONSHIPS*


17...STANFORD (2013 champions)
6...Florida (2011 & '12 champions)
2...Georgia
2...USC
2...Texas



*2013 NCAA WOMEN'S ALL-TOURNAMENT TEAM*




[singles]


Nicole Gibbs, Stanford (Most Outstanding Player)
Kristie Ahn, Stanford
Nazari Urbina, Texas A&M
Stacey Tan, Stanford
Olivia Janowicz, Florida
Caroline Hitimana, Florida


[doubles]


Cristina Stancu/Stefania Hristov, Texas A&M
Stacey Tan/Ellen Tsay, Stanford
Krista Hardebeck/Natalie Dillon, Stanford










=SF=
#5 Errani d. #19 Pavlyuchenkova
#2 Sharapova d. #3 Azarenka
=FINAL=
#2 Sharapova d. #5 Errani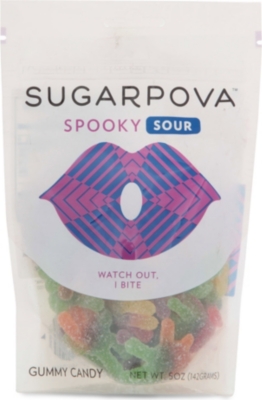 ...Todd take Serena. Not like Carl take Carla into mountains too far back for Carl to remember, but in way that make Carl angry. CARL MAAAAADDDDD!!!!!!! But Carl soon be Daddy Carl, so Carl deal with it. So Carl pick Maria because Carl like Sugarpova fruit-flavored gummy spiders. Carl miss spiders. Carla no let Carl... err, Carl decide to no go elking this year. Carla will need help with Carl III. Sugarpova spiders let Carl dream of nights in cave during elking season, eating spiders will all Carl friends until time to elk again at daybreak. Sigh. Carl miss Carl friends. Carl miss elking even more.

But Carl no miss squishing Todd, and Carl do again in Paris.


Hello, dahlings. I think you've heard enough of Carl's rantings, so I think I'll step in. He really is waiting on me hairy hand and bare foot, so he's being sweet. So while the activity surrounding our wedding earlier this year was a bit crazed, things are going well for me here now, and I expect we'll be sending out cigars and such come around the start of the U.S. Open. Just in time for the END of elking season, too, which Carl will miss for the first time since he had legs. Imagine that. Funny how those things work out, isn't it?

(snicker)

Oh, and I should say, while Carl is sure he'll be carrying around a little Carl III by this time next year, I'm still holding out for a little Carlita. After all, Justine's little Lalie is going to need a hitting partner/good friend some day, and I think Carlita would be just perfect for both! Carl just thinks that if he says that we'll be painting the stone walls in the extra room blue that it'll automatically happen. But Carl doesn't always get what he thinks he wants... sometimes he gets what's he needs. That's how he got me, after all. And believe me, dahlings, I'm been told by all my family back home that I've set the family evolutinary chart back about two billion years by just being with Carl. But I, Carla, am my own woman... and I think I'm onto something great here. Why, he didn't even mention a Squish List this time!

(from a distance)



Carla! Where Carl list? Carl want to add Todd name again!



Sigh. Well, everything takes time. Anyway, I still think a little Carlita will be worth me times one-hundred to Carl.

Well, looks like it's time to go. Loves! Oh, and hi Diane! Call me -- I keep forgetting your new number!

(Here are MY picks, too.)






=SF=


#5 Errani d. #8 Kerber
#6 Li d. #2 Sharapova


=FINAL=




#5 Errani d. #6 Li





Caaaaaaaarlaaaaaaaa!



All for now.




Secure your seats to the greatest sports and entertainment event in the world… the US Open Tennis Championships!

For one day only, get exclusive access to tickets before they go on sale to the general public through the US Open Social Media presale, Sunday, June 9 at 9am ET. Fans that like the US Open on Facebook can purchase tickets through this special presale opportunity. Don't miss your chance to experience the best in food and entertainment while seeing the toughest tennis stars battle it out for the championship.. Nothing beats being there.

Tickets go on sale to the general public Monday, June 10 at 9am ET.