W.10- The Power of Positive Thinking

As the Wimbledon women's semifinals went off on Day 10, the expected highlight was an intriguing match-up that no one would have been rightly expecting two weeks ago. Not because Agnieszka Radwanska, the '12 runner-up, or Sabine Lisicki, the '11 semifinalist, weren't capable of producing such results on the grass of the All-England Club, but because, well, you know, Serena Williams was at the top of their side of the draw and that seemed to mean that everyone else's chances were down to two:
slim and none.
But, as with almost everything at this slam, the unexpected was the norm. And, as we head toward the weekend, that's turned out to be a very good thing.


The power game of the German Lisicki versus the artistic finesse, and clever utilization of variety and surprise, by the Polish Radwanska was a contrast that seemed destined to entertain. And it did. With both women maintaining special connections to the All-England Club, with their previous best slam results having come there and with their public adoration of the tournament having earned them anything-but-interloper status, we knew something great was going to happen at the conclusion of this Thursday match. But only one woman could leave this day with a new "best" memory of her time spent at SW19, with a date for possibly yet another to replace it two days from now being the reward for a victory today.

In the 1st set, both players held serve in the early-going. Finally, at 3-3, Lisicki went up 40/love on Radwanska's serve. The Pole got things back level to deuce, but a poor bounce on the baseline (leading to a misdirected Aga shot) and a Lisicki shot that bounded off the net cord, hitting A-Rad's racket and sailing just out, handed the first break of the match to the German. With Aga needing a break of serve to stay in the set at 5-4, a Lisicki double-fault put Aga two points from getting it at 15/30. Directing a shot up the line, Radwanska actually got to break point. But Lisicki's big serving set up a save and hold to take the 1st at 6-4 when A-Rad's return sailed wide.

Of course, down a set, it was just a matter of what Radwanska would now come up with to get back into the match. As it turned out, it was the tactic of directing shots up the line, more out of reach of Lisicki's power, and enabling A-Rad to take control of rallies. Still, with the German continuing on in power-through mode, it took a while for Plan B to take hold. A-Rad fell down love/40 in the first game, and Lisicki got the break of serve. Radwanska went up 40/15 a game later. Lisicki used a pair of aces to get back, but then sailed a volley on game point. An A-Rad backhand down the line game her another break point, and she converted with another backhand down the line on her return of serve, knotting things at 1-1.

Lisicki's serve games got tougher as the Polish-born world #4 settled in and began to read things better in just the third head-to-head match-up between the two. After Lisicki had held four game points, on her second break point, Radwanska broke to go up 3-1 on a Lisicki error. The German immediately broke back, but with A-Rad "feeling" it -- the "squat shot" appeared, so you knew -- she broke back for 4-2, held at love for 5-2 and took advantage of her opponent's growing mistakes. Back-to-back double faults after leading 30/15 gave A-Rad the chance to the end things early without having to serve out the set herself. Another Lisicki error did the trick, as Radwanska took the 1st at 6-2 and proceeded to play in her third straight three-set match.

After a brief off-court break between sets, Lisicki returned in the same mistake-prone rut in which she'd left. Radwanska took advantage, going up 40/love and holding for 1-0, stretching to return a hard serve and then winning a rally to reach break point a game later. Another Lisicki forehand error put A-Rad up 2-0. The German went up 30/15 on Radwanska's serve, but errors (37 to Aga's 6) plagued her yet again and the Pole held for 3-0, the very same 3rd set advantage held by Serena Williams against Lisicki in their Round of 16 match three days ago.

It wasn't lost on Lisicki, either. Even while down and in a Radwanskian pickle, she was filled with positivity. Later expressing that she had the belief in the moment that if she could stage a comeback against Serena she could also do it here, she did just that. After a hold, she used big returns to carve out break points in Game #5, securing the game with her now-righted forehand. A lightning-quick hold at love evened things at 3-3. Four games later, Lisicki broke for 5-4 and served for the match.

Knowing she had to open her bag of tricks WIDE to cut off Lisicki's run at the pass, Radwanska did it. On the first point of Game #10, A-Rad pulled off a crosscourt drop shot that Lisicki scrambled to the net to retrieve, getting a shot back that tripped off the net cord into the service box, where Aga picked it up and shot a winner into and through the German's court. The game later featured a Radwanska forehand, volley, shot off the net cord and lob. Lisicki's good returns got things back from 15/40, getting to deuce with an ace, then she saved another break chance with still another ace. Radwanska's big 2nd serve return got her a fourth break point in the game, which she secured when Lisicki lifted a lob long. At 5-5, they started over with the stakes even higher.

For a bit, it looked as if Radwanska would find a way to prevail, as she often does. She held for 6-5. At 15/15 on Lisicki's serve, A-Rad chased down a shot, racing all the way off the left side of the court in her attempt, only to see Lisicki race back from her position at the net to reach it and put it back into the open court for a winner. Still standing far off in the sidelines as the ball landed in, uncharacteristically, the usually-stoic-on-the-court Aga playfully gave her racket and overhand toss back into the court. It bounced across the mid-court a few seconds after the ball has passed through. It elicited a welcome pressure-relieving laugh from the Centre Court crowd, but Lisicki never saw any of it as she celebrated the point with her back to the net, maintaining her focus (whether Aga had done the same or not). A point later, Radwanska got to 30/30, within two points of the final. She wouldn't get any closer. Lisicki held for 6-6, then quickly grabbed a lead on A-Rad's service game, getting to double break point after crushing a weak 2nd serve for a return winner. Radwanska saved them both, dribbling a winning backhand volley off the net worked to get to game point, then acing Lisicki (on a challenge, after the shot had been called out) to hold for 7-6.

Two games later, on her second break point, Lisicki earned the chance to serve for the match for a second time when Radwanska knocked a volley long. Up 8-7, the German took off, landing big shots to go up 40/love, then once again finding her best form on her forehand on match point #2, winning 6-4/2-6/9-7 to become the first woman from her nation to reach a slam singles final since Steffi Graf at Wimbledon in 1999, and the sixth active player (including A-Rad, and Lisicki's Ladies final opponent, Marion Bartoli) who "chose" Wimbledon as the site of her first-ever career slam final appearance. On Saturday, she'll surely be the "favorite" of the general public in London, who've taken quite a shine to the bubbly blonde German who trains out of Bradenton, Florida. But the last thing that Lisicki might want to mess with in the Ladies championship is La Truflfette playing without pressure.

The contrast in style won't be as great as it was here, but that doesn't mean it won't lead to something interesting, and very likely exciting, as well.

Meanwhile, Radwanska, who had to battle through some big-hitting opponents and weary legs to get back to the semis, comes up just a bit short of getting the chance to improve upon the appearance in last year's final that she called the best moment of her career. Was this her best shot at ever breaking through the Big 3/big-hitter ceiling and winning a slam? Quite possibly, yes. But underestimate the greatest tennis thinker of them all at your own risk. Don't be surprised if she finds a way to be back at this point again next year, once more looking for a second shot to hold up the Venus Rosewater Dish.

Lisicki, though, after once again rising to the occasion on Centre Court just when things seemed most dire, will get her FIRST in two days time. Good luck to her... she earned it.












=DAY 10 NOTES=
...well, I guess now we'll never know. Of course, maybe that's for "the best."

One might wonder whether supporting Aga as the eventual champion of this Wimbledon -- as I did with a certain Belgian Barbie a few years ago in Melbourne, successfully ensuring that she'd never win another slam thereafter -- was a means of sneakily fooling The Tennis Gods into "getting my way." It wasn't, at least I don't think so. But, hey, if The Radwanska can play dirty, then so can The Cause. Let The Rad think what It wants.

As for that alter ego of Aga's that has become so omni-present around these parts at slam time, here's a "personal aside" as a crazy-fun Wimbledon is close to coming to and end:
Thank you, Rad. This Wimbledon has been wonderful. And, yes, some of that sentiment might be coming from me because of the exact opposite sentiments being expressed by many of those media loud mouths that I particularly enjoy running counter to, who predictably have tried to bemoan the newsworthiness of this Wimbledon rather than embrace the true unpredictability of sports competition that it has showcased the past two weeks. But so be it. The fact is, the women's side of this slam will end with a lovely moment that will lead to one of two easy-to-take-a-liking-to players experiencing their career-best moment. They, and we, will never forget it. Think Francesca Schiavone-in-Paris, and you'll be on the right track with what's about to happen, no matter who wins. Why, Your machinations might even lead to an entire nation folding in on itself in a right proper -- or improper -- way for the first time since 1936, as well, if a certain Scot walks away with a title.

Talk about pulling some extra shifts. You must be exhausted. Not a bad fortnight's work, Rad, if I do say so myself. Of course, this might all be part of Your evil Plan, softening us all up for the deathblow to come. I appreciate that, but I know I'll still have enjoyed this Wimbledon when all is said and done, and I know many others will have, too.

But, naturally, this doesn't mean we're now on speaking terms. You're still a mortal enemy of the human race, a foe of every tennis star on earth, and a malevolent force in need of smiting. Who knows, maybe without You in the mix, Aga might even be able to WIN a slam. Maybe you're your own -- and her -- worst enemy. Did you ever think of that, Big Bad Rad? Hmmm? I didn't think so.

Will we ever know for sure if Aga can rise above without You in her corner? We shall see. I'll leave that up to Citizen Anna.
...in the other women's semifinal, Pastry Marion Bartoli was playing to reach her first slam final since her surprise SW19 run in 2007. Having come to Wimbledon with the dust still settling on a coaching change, her ranking sagging (her tour-best 317-week stay in the Top 20 could have been in jeopardy this summer) and without a semifinal berth all season long after dealing with illness and injury issues this year, Bartoli faced off with Belgian Kirsten Flipkens, a former junior #1 and Wimbledon Girls champ (2003) who only recently entered the Top 20 for the first time in her career after finding herself ranked so low that she couldn't even get into Wimbledon qualifying a year ago after dealing with blood clots in her legs and losing her funding from the Belgian tennis federation.

As it turned out, the French La Trufflette, full of all her eccentricities, was about as good as she could have ever hoped to be today, hop-hop-hop-swinging in all corners of the court all match long, jumping at the ball and executing perfect passes, lobs and angled forehands and backhands all over the court. After having taken a 30-minute nap before heading out onto Centre Court on Wednesday, Bartoli admitted afterward that it must have aided her efforts, as she was "razor sharp from the start."

Bartoli broke Flipkens early in the 1st for 2-0, saved break point for 3-0, and then never let up. She fired an ace on set point to take the set at 6-1, and then didn't physically (or mentally) fade as Flipkens' quarterfinal opponent, Petra Kvitova, is wont to do in the 2nd. The Frenchwoman lifted a lob to the corner and got a break to start the 2nd set, then broke for 3-0 on an 18-of-20 point streak. After giving away one break, Bartoli quickly got it back for 4-1.

With every shot working, Bartoli never failed to aggressively jump at a ball, just like she hasn't missed an opportunity to jump at her chance to grab what could be her career's only slam title this weekend in a bottom half of the draw decimated by upsets and upstarts. She swept away Flipkens by a 6-1/6-2 score in the closing set, giving her the longest stretch between a first and second slam singles final since countrywoman (and Fed Cup coach) Amelie Mauresmo's seven-year gap between her '99 and '06 Australian Open final appearances.

Bartoli enters the final with a chance to break a record for the most slams played before winning a first. In her 47th slam, she'd overtake the mark set by Jana Novotna (45) when she won Wimbledon in 1998. Additionally, at 28 years and 9 months, she'd be the fifth-oldest first-time women's slam champ, behind Francesca Schiavone (29y, 347 days), Novotna (29y,9m), Kerry Melville-Reid (29y,5m) and Li Na (29y,3m).

...in Mixed Doubles, the semifinals are set. Top-seeded Lisa Raymond & Bruno Soares (the '13 AO Mixed winner with Makarova), Vera Dushevina (the only late-playing Hordette at this slam) & Edouard Roger-Vasselin, and Kristina Mladenovic & Daniel Nestor (the RG runners-up) reached the final four. Meanwhile, Katarina Srebotnik and Nenad Zimonjic (the #3 seeds) defeated Kveta Peschke (Srebotnik's former doubles partner) and Marcin Matkowski (another Pole). If Srebotnik can win the Wimbledon Mixed title, she'd complete a Career Mixed Doubles Slam, joining Cara Black and Daniela Hantuchova as the only active women to have done so.

In Men's Doubles, the Bryan brothers are in the final with a shot to complete a Golden Bryans Slam, as with a title at Wimbledon they'd be the reigning champs at all four slams, as well as having won the Olympic Gold last summer before starting their current slam title streak at the U.S. Open. Also, a win here (a record 15th slam) would mean they will have swept all three 2013 slams and would have a shot at a TRUE Grand Slam at the end of the summer at Flushing Meadows. They'd be the first men's team in the Open era to pull off the accomplishment, which last happened in slam competition in 1951.

They'll face the team of Ivan Dodig & Marcelo Melo in the final.

...in junior action, three of the four remaining girls have all previously been crowned junior slam champions. Belinda Bencic ('13 RG), Ana Konjuh ('13 AO) and Taylor Townsend ('12 AO) are joined in the semis by Bannerette Louisa Chirico. Chirico, the #15-seed, thereby gets the "Junior Breakout" award for this slam.

...and, finally --

Joey Chestnut. 69 hot dogs (and buns) in ten minutes. Seven straight titles. 'Nuff said (the better).
















*LADIES' SINGLES FINAL*


#23 Sabine Lisicki/GER vs. #15 Marion Bartoli/FRA



*GENTLEMEN'S SINGLES SF*


#1 Novak Djokovic/SRB vs. #8 Juan Martin del Potro/ARG
#24 Jerzy Janowicz/POL vs. #2 Andy Murray/GBR



*LADIES' DOUBLES SF*


Aoyama/Scheepers (JPN/RSA) vs. #8 Hsieh/Peng (TPE/CHN)
#7 Groenefeld/Peschke (GER/CZE) vs. #12 Barty/Dellacqua (AUS/AUS)



*GENTLEMEN'S DOUBLES FINAL*


#1 Bryan/Bryan (USA/USA) vs. Dodig/Melo (CRO/BRA)



*MIXED DOUBLES SF*


#1 Raymond/Soares (USA/BRA) vs. Dushevina/Rojer (RUS/NED)
#3 Srebotnik/Zimonjic (SLO/SRB) vs. #8 Mladenovic/Nestor (FRA/CAN)



*GIRLS SINGLES SF*


#1 Belinda Bencic/SUI vs. #15 Louisa Chirco/USA
#5 Taylor Townsend/USA vs. #2 Ana Konjuh/CRO



*BOYS SINGLES SF*


Hyeon Chung/KOR vs. Maximilian Merterer/GER
#5 Kyle Edmund/GBR vs. #6 Gianluigi Quinzi/ITA



*GIRLS DOUBLES QF*


#1 Krejcikova/Siniakova (CZE/CZE) vs. Alves/Tomic (BRA/AUS)
#4 D.Gonzalez/Zhao (ECU/CAN) vs. #5 Ducu/Stojanovic (ROU/SRB)
#8 Kalinina/Shymanovich (UKR/BLR) vs. #3 Mertens/Soylu (BEL/TUR)
Kontaveit/Ostapenko (EST/LAT) vs. #2 Bencic/Uberalova (SUI/SVK)



*BOYS DOUBLES QF*


#1 Edmun/Silva (GBR/POR) vs. #6 Geens/Rubin (BEL/USA)
Andrijic/Mousley (AUS/AUS) vs. Couacaud/Napolitano (FRA/USA)
#5 Nishioka/Panta (JPN/PER) vs. Kokkinakis/Kyrgios (AUS/AUS)
Haerteis/Wagner (GER/GER) vs. Balti/Donati (ITA/ITA)
















**LOW-SEEDED WIMBLEDON CHAMPIONS - Open Era**


#23 - Venus Williams, 2007
#14 - Venus Williams, 2005
#13 - Maria Sharapova, 2004


[2013 finalists]


#23 - Sabine Lisicki
#15 - Marion Bartoli



*WIMBLEDON FINALS - ACTIVE*


8...Venus Williams (5-3)
7...Serena Williams (5-2)
2...Maria Sharapova (1-1)
2...MARION BARTOLI (0-1)
1...Petra Kvitova (1-0)
1...SABINE LISICKI (0-0)
1...Agnieszka Radwanska (0-1)
1...Vera Zvonareva (0-1)



*ACTIVE PLAYERS - FIRST SLAM FINAL*


1997 U.S. Open - Venus Williams
1999 U.S. Open - Serena Williams (W)
2004 Wimbledon - Maria Sharapova (W)
2004 U.S. Open - Svetlana Kuznetsova (W)
2007 Roland Garros - Ana Ivanovic
2007 Wimbledon - Marion Bartoli
2008 U.S. Open - Jelena Jankovic
2009 U.S. Open - Caroline Wozniacki
2010 Roland Garros - Francesca Schiavone (W)
2010 Roland Garros - Samantha Stosur
2010 Wimbledon - Vera Zvonareva
2011 Australian Open - Li Na
2011 Wimbledon - Petra Kvitova (W)
2012 Australian Open - Victoria Azarenka (W)
2012 Roland Garros - Sara Errani
2012 Wimbledon - Agnieszka Radwanska
2013 Wimbledon - Sabine Lisicki



*WIMBLEDON "JUNIOR BREAKOUT" WINNERS*


2007 Urszula Radwanska, POL
2008 Laura Robson, GBR
2009 Timea Babos, HUN & Miyabi Inoue, JPN
2010 Kristyna Pliskova, CZE
2011 Ashleigh Barty, AUS
2012 Eugenie Bouchard, CAN
2013 Louisa Chirico, USA



*2013 WTA FINALS*


7...Serena Williams (6-1)
5...Maria Sharapova (2-3)
3...Victoria Azarenka (2-1)
3...Anastasia Pavlyuchenkova (2-1)
3...Sara Errani (1-2)
3...Li Na (1-2)
3...SABINE LISICKI (0-2)







TOP QUALIFIER:

Petra Cetkovska/CZE




TOP EARLY-ROUND (1r-2r):

#1 Serena Williams/USA




TOP MIDDLE-ROUND (3r-QF):

#23 Sabine Lisicki/GER




TOP LATE-ROUND (SF-F):

xx


TOP QUALIFYING MATCH:

Q3: #11q Mariana Duque-Marino/COL d. An-Sophie Mestach/BEL 6-7/6-3/8-6




TOP EARLY-RD. MATCH (1r-2r):

2nd Rd. - (Q) Michelle Larcher de Brito/POR d. #3 Maria Sharapova/RUS 6-3/6-4




TOP MIDDLE-RD. MATCH (3r-QF):

4th Rd. - #23 Sabine Lisicki/GER d. #1 Serena Williams/USA 6-2/1-6/6-4




TOP LATE-RD. MATCH (SF-F/Jr.):

Nominee: SF - Lisicki d. A.Radwanska


TOP UNDER-THE-ROOF MATCH:

Nominee: QF - A.Radwanska d. Li (partial under roof)


=============================




FIRST WINNER:

Lesia Tsurenko/UKR (def. Arruabarrena-Vecino/ESP)




FIRST SEED OUT:

#5 Sara Errani/ITA (lost to Puig/1st Rd.)




UPSET QUEENS:

Czech Republic




REVELATION LADIES:

Australia/New Zealand




NATION OF POOR SOULS:

Great Britain (1-6 in 1st Rd.)




LAST QUALIFIERS STANDING:

Eva Birnerova/CZE, Petra Cetkovska/CZE & Michelle Larcher de Brito/POR (all 3rd Rd.)




LAST WILD CARD STANDING:

Alison Riske/USA (3rd Rd.)




LAST BRIT STANDING:

Laura Robson/GBR (4th Rd.)




IT ("Upstart"):

Michelle Larcher de Brito, POR (def. #3 Sharapova/2nd Rd.)




Ms.OPPORTUNITY:

#20 Kirsten Flipkens/BEL




COMEBACK PLAYER:

#15 Marion Bartoli/FRA




CRASH & BURN:

#13 Nadia Petrova/RUS (1st Rd./Ka.Pliskova; third straight 1st Round slam loss)




ZOMBIE QUEEN:

Eugenie Bouchard/CAN (escaped early-round carnage, winning after being down 7-5/5-4 vs. G.Voskoboeva, with Kazakh serving for match, in 1st Rd.)




DOUBLES STAR:

Nominees: A.Barty/AUS, K.Peschke/CZE, Barty/Dellacqua (AUS/AUS), Srebotnik/SLO


JUNIOR BREAKOUT:

Louisa Chirico/USA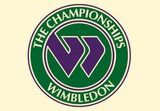 All for Day 10. More tomorrow.