W 8.5 - Dr. Strangelove or: How I Learned to Stop Worrying and Love The Radwanska... err, I Mean Aga

"She's like a little artist out there. You can almost see her brain tick and how seldom she's at a loss for what she should do. (For) someone (who) has so many shots, she seems to be very precise and clear." -

Pam Shriver, on Agnieszka Radwanska


Please forgive me for what I am about to say. I tried to fight it. I really did. I never wanted the words to cross my lips, for I knew what it might mean for us all. Today, yesterday, and forever. But... I want Aga Radwanska to win this Wimbledon.

In a Wimbledon still recovering from the craziest week, maybe EVER, in slam history, Tuesday gave us some of the best women's quarterfinals matches, as a whole, that I can remember in years. The semifinals are bereft of any of the "Big 3," and women seeded #15, #20 and #23 are still standing, but it almost feels as if it's something to celebrate. All four have great stories to tell, and all would be embraced as wonderful grand slam champions whose maiden -- and for most, if not all, maybe only -- slam title run will be looked back upon fondly many years from now.

Yes, I said ALL. Yes, even her. Yes, even Aga Radwanska, whose terrifying alter ego first began to haunt this space a little more than a year ago, and has since moved onto grander environs, with more malevolent intentions, and with little... umm, make that NO... conscious or apprehension when it comes to who might get hurt (or worse) in the process. I know all that, but, today it hit me: maybe, looking at how this tournament has played out, a life under the rule of The Radwanska isn't all that bad, after all.

Hello, my name is Todd, and I'm a Aga Radwanska fan. And, in turn, I fear, by extension, maybe also a fan of The Rad. I'm afraid I may have been Minionized. I don't know how I let it get to this. Honestly, I never thought it would happen to me.

Oh, I used to have so much willpower. I can still vividly remember watching A-Rad bounce up and down to distract a serving Maria Sharapova at the U.S. Open in 2007, flummoxing the defending champion and leading to the very first-ever "Radwanska sighting," even if we didn't realize it until almost five years later when a certain Pole even more expertly took down a certain Russian. Six years ago, I suggested to the then-Supernova that she should fire one of her serves directly at the head of the young Aga, then see if she'd continue to engage in such blatant psychological warfare. Oh, if only Maria had done it... maybe none of this would have happened. All the fear instilled in players, fans and sports networks. All the carnage of the past week. Maybe none of it had to happen. But it did, and continues to.

Then, today, watching Radwanska face off with Li Na in the women's quarterfinals, I found myself rooting for Aga. Not just to pull off a clever shot that would surprise -- but not really -- us all, but to win today and then, gulp, lift the Venus Rosewater Dish. I mean, the world wouldn't end if the image became a reality, right? I hope not, but what happened on Centre Court on Tuesday was just so much fun to watch, the best-played match of a handful of good ones, whether they be close straight-setters or knock-down, drag-out contests of three.

Seeing Radwanska win this slam would prove that there's room for everyone in the WTA, and that a power game isn't necessary to rise to the very top of the sport in 2013. A-Rad was a few games from #1 in last year's SW19 final, and after a year of slams dominated by the "Big 3" it is the world #4 who is the highest-remaining seed at this Wimbledon. Aga proves that if a player has enough smarts to figure out a plan -- not necessarily The Plan -- then there IS a different way. If Vika, the "Face of Backspin" and still the leading lady in these parts, is a tough cookie, then Radwanska is, quite simply, the "Mensa of cookies" on the women's tour. Seriously, how can that be a BAD thing? But maybe I've been compromised.

In the 1st set, Li's work with coach Carlos Rodriguez was once again bearing fruit, just as it did in Melbourne during her second run to an Australian Open final. Using her athleticism, ala former Rodriguez pupil Justine Henin, to great effect, Li produced early answers to many of A-Rad's array of drops, lobs and spins, as the Chinese vet moved forward toward the net at a greater frequency than she had in any previous matches at this Wimbledon. Li broke at love for a 1-0 lead, saved two break points to hold for 4-4, and then on her third break point of the game broke Radwanska for a 5-4 lead. Li served for the 1st set, and held four set points in Game #10. She even hit an ace on one of them. Pity she didn't challenge the out call, after briefly consulting the chair umpire, after immediately questioning its accuracy.

Naturally, it'd be a decision Li would regret.

Radwanska hit a return winner to get to break point, and when Li fired a shot wide to end a rally, Aga got the break of serve to level things at 5-5. With A-Rad having "won" one psychological battle in the game, she went about winning a few more as a "cloudy" Li consistently failed to recognize Aga's slice shots until it was too late, leading to an unprepared reaction that forced her to scramble, stretch and lunge while often not getting her full racket on the ball, or allowing the ball to bounce and spin when taking it out of the air would have been the correct move. You know, what quite often happens to most opponents being toyed with by Radwanska.

In the deciding tie-break, Li led 3-1, but errors began to creep into her game as things closed to 3-3. Li led 5-3, but soon Radwanska had come back to take a 6-5 lead after Li missed a shot wide (of course, NOW she called for a replay, only to lose the challenge). A-Rad won the breaker 7-5 in a set that lasted 1:05, about the same time it took to complete the WHOLE Lisicki/Kanepi match taking place at the same time on Court 1. Thus, after A-Rad had been behind late in the set and found herself down four set points, she'd won one that Li had "converted" and was now UP a set.

Pure Radwanska.

And it made me smile, Tennis Gods forgive me.

After a brief rain delay on Centre Court, Li went up 30/love on Radwanska's serve in Game #2, but the Pole held, then got a break of her own in the next game after Li netted one of A-Rad's spinning slice backhands. Up a break at 4-3, Radwanska slapped a forehand crosscourt winner past Li at the net after the vet hadn't directed her shot into the open court and, instead, had fired it right at Aga. All Li could do was shake her head and walk away. But Li corrected the error shortly afterward, hitting her forehand into the open court to break Radwanska for 4-4.

In the late going in the set, even after A-Rad pulled off a fake drop shot that turned into a one-handed slice that landed deep in the court, it looked as if things were turning Li's way. Net cord after net cord seemed to be going in her favor, twice leading to game points in Game #9 after Radwanska had held break points, with the reward a shot to serve for the match. With Radwanska seemingly tiring after two previous three-setters against Madison Keys and Tsvetana Pironkova, Li held with a backhand down the line for 5-4, then got up early on A-Rad's serve one game later. With Radwanska not chasing after some of Li's shots, the Chinese woman got to 40/15 and broke with an outright winner that A-Rad simply watched land in the court. Taking the set at 6-4, it now all came down to the 3rd.

Before the 3rd set began, Radwanska, already with tape running down both legs, had a medical timeout in which she had her right thigh wrapped. Of course, she then opened up by breaking Li's serve. Even with Li again getting the benefit of another ball tripping off the net cord (ESPN's Shriver theorized, "Maybe (the net is) made in China.") and reaching break point, Radwanska held for 2-0. After a delay to close the roof late in Game #3, Radwanska came back with a bit more spring in her step, though she was obviously having to push through whatever pain she felt to return to the Wimbledon semifinals.

With A-Rad up 3-1, Li saved four break points, but on #5 Radwanska engaged in a big-hitting rally with her opponent, once more proving that it's a misnomer that A-Rad's game doesn't possess a little power. As has been the case since Radwanska began her climb up the rankings about two years ago, she CAN hit bigger, but she simply chooses NOT to because she's smart enough to know that she can't consistently win that way. Power is a part of her arsenal, including on an occasional first serve, which she can utilize when it will help her the most, not simply because she can't think of anything else to do.

Once again, it made me smile. And as Shriver -- Pammy is one of the few commentators who "gets" Radwanska, I think -- pointed this out, I realized why I'm drawn to her commentary, too, even though she also often makes we want to club a baby seal just for sport. Hmmm, I wonder if The Rad has something to do with THAT, too?

Li knocked a forehand wide (she challenged, but it was out -- too late, Na) and Radwanska got the break and a 4-1 lead. She then held for 5-1, but had to gut out the final necessary game. In Game #7, A-Rad held two match points, but was forced to serve things out. There, too, she was made to work a little bit harder. She went down 15/40, pulled off one of her patented squat shots (Shriver called it the "Wimblebum" as Radwanska's butt literally sat down on the grass during her follow through), and took five more match points before she could finally rest, converting on MP #8 for a 7-6/4-6/6-2 win.

As the players left the court, Li, as usual, was cheered warmly by the fans. But so was Radwanska, who was essentially given a big hug by the crowd for her efforts in this truly great match to watch. As Shriver noted, A-Rad rarely gets that sort of treatment. But she deserved it on this day.

And with the way this Wimbledon has turned out, maybe The Rad does, too.

And in that moment, something seemed to change inside me. Maybe I've been bodysnatched, or my mind exchanged for another, but I admit that I felt it... and now I can't shake the feeling. I always knew keeping such a watchful eye on Aga and The Rad was dangerous. As Citizen Anna warned us, Minionization is a threat to anyone... and the closer in proximity you are to A-Rad, U-Rad or THE Rad the more likely you are to "catch the fever."

Well, I'm afraid I may have come down with something.

After years ago being averse to the on-court wiles of ona Aga Radwanska, with the one addition of a willingness to add a bit of power to use as a kill shot (I think we know where THAT came from), she's become my favorite player to watch in the entire sport.

Sorry, Vika. You know this Backspinner likes to watch you WIN the most. But for every yin there is a yang, and vice versa, you know?

The aesthetic pleasures of Radwanska's game are truly addictive. It's a feast for the eyes AND brain, the id and the ego, the artistic and the austere. It's a combination not seen anywhere else in the sport (well, except for maybe in the past in a few of "those matches" featuring Roger Federer when he unmercifully toyed with opponents, but you loved it, even as pro players were made to look like amateurs caught in his web). Well, Aga is the WTA's Black Widow, and her web is constructed of deep shots, short shots, shots dipping over the net, lobs, slices, crosscourt angles and the occasional well-placed -- and often unexpected -- doses of power. Oh, it's such a wonderful sight to behold and experience.

I've learned to stop worrying and love The Radwanska... err, I mean Aga. (Whoops.) There, I said it. I know that it could simply be the Minionization talking, and maybe it'll all be washed away by the time the U.S. Open rolls around later this summer. But today, right now, I have succumbed to the power of The Rad.

I hope it doesn't lead to the death of us all. But if it does, well, it would only come after a very pretty, but fitting, end to this crazy Wimbledon, when good is scary, and maybe scary is even good. If only for a few days.

Oh, Rad... you enticing devil.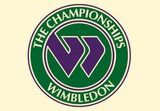 All for Day 8.5. More tomorrow.