US 4.5 - The Night is For the Young

Naturally, after becoming the biggest headline-grabber of the opening few days of the U.S. Open, 15-year old CiCi Bellis saw the long Day 4 schedule push her match into American television primetime on Thursday night. While she didn't win, the young Bannerette didn't disappoint, either.


After upsetting #12 seed Dominika Cibulkova, Bellis has met all her new obligations over the last couple of days with a smile and maturity beyond her years. All the stories have been written about her composure, quick play (likely following the lead of her idol, Kim Clijsters) and on-court belief. Of course, she still had a match to play.

Oh, and I'm sure she was over the moon about this, too:

@cicibellis99 hey!! Just wanted to say congrats on the win :-) keep it going! ??

— Kim Clijsters (@Clijsterskim) August 27, 2014


After a slow start against Kazakh Zarina Diyas, the world #48 who just reached the Round of 16 at Wimbledon, in which Bellis lost eight of the first nine points in the match, the California teen gradually worked her way into the match. After dropping the opening set at 6-3, with the crowd support on Court 17 pushing her along, Bellis suddenly began to resemble the player who knocked off the Australian Open finalist in her WTA debut two days ago.

Taking a 2-0 lead when Diyas double-faulted, Bellis backed up the break with a hold. Hitting clean winners and quickly turning back toward the baseline with a confident stride to begin the next point as quickly as possible, she reminded me a little of a 16-year old Jelena Dokic when she upset the then-#1 Martina Hingis at Wimbledon way back in 1999. The American bageled Diyas and opened the 3rd set with a hold of serve to claim her seventh straight game.

But then Diyas, while she's only 20 herself, showed that she was the more experienced player. While she won no games in the 2nd, she still totaled twenty-five points in the set, just ten fewer than she'd had while winning the 1st. Most of the games had been long ones, as games two, three and four included a total of sixteen deuce points. Diyas didn't collapse, Bellis just outplayed her. Doing so for another set wasn't to be an easy task, either.

Not allowing the atmosphere around the court to get to her, Diyas played about as clean a final set as one could ever expect. She broke Bellis for 2-1, as the American's composure finally, briefly, began to show a few cracks. Bellis seemed to possibly tire a bit down the stretch, while Diyas' game tightened, in a good way. She committed just seven unforced errors in the set, two of them coming on a pair of forehand misses on her two match points while serving for the match at 5-2. Diyas got the hold anyway, converting her third MP for a 6-3/0-6/6-2 win that runs her career record in slams to 7-2. She's 13-3 in three-setters in 2014.


The #usopen dream story ends for @cicibellis99 with a 6-3, 0-6, 6-2 loss to #Diyas, but not one we will soon forget. pic.twitter.com/cbGPX9jUOQ

— US Open Tennis (@usopen) August 29, 2014


So, Diyas advances, and one figures that the sentiment she expressed last week will now only grow:

New York! Love this city!

— Zarina Diyas (@ZarinaDiyas) August 18, 2014


Meanwhile, Bellis will surely continue to be placed in the spotlight as her career progresses. She'll still be in the junior draw next week, so we'll see how she handles the totally different kind of pressure that she'll now be facing there. She lost in the 3rd Round of the Girls competition in Paris, and the 1st Round at Wimbledon. Things have changed, though, for the 10th grader. That tends to happen after you defeat a Top 15 player and grand slam finalist in your tour debut, then two days later hang a bagel set on Top 50 player coming off a second week run at a slam. Bellis may have lost tonight, but she surely won the first week of this Open.

It was quite a ride, too, even though it only lasted a few days.



=NIGHT 4 NOTES=
...Andy Murray and Genie Bouchard were given the honor of playing in schedule-closing matches on Night 4, but who was to know that the Bellis match on Court 17 was going to dominate the ESPN landscape and completely overshadow anything that was going on at Ashe? Well, I guess we COULD have predicted it, huh?

Still, while Murray's match was totally ignored, Bouchard's contest wtih Sorana Cirstea eventually stepped into the spotlight. After taking the 1st set 6-2, the Canadian was pushed deep into the 2nd set after the Bellis match was complete. Losing her serve on back-to-back occasions, Bouchard fell a break behind at 4-2. Down 5-6, Cirstea held to force a tie-break, where despite being 1-6 in 2014, she won 7-4 to force a 3rd set.

In the final set, Bouchard, after having a hard time rediscovering her European magic in North America this summer, took the first few steps toward making a name for herself at her fourth grand slam this season. Bouchard went up an early break, gave it back in game #7, then immediately took it back a game later. Cirstea, occasionally showing the flashes that have made her a talent to watch for a few years now, held to stay in the match at 5-4. But Bouchard, regaining her grand slam sea legs as the Labor Day weekend arrives in New York, erased a love/30 hole on serve to close out her first-ever night match on Ashe by a 6-2/6-7(4)/6-4 score.

Afterward, there were no Bieber questions, just a few from Pam Shriver about Emmy-winning actor (and fellow Canadian) Jim Parsons not being in the box like he was at Wimbledon. As Bouchard noted, he's "a little busy" on his TV show. Not sure what the reason is for all the questions about Canadian-born celebrities that Bouchard seems to field during on-court interviews, but since none of them involved the "B" word this time around, I suppose it's a giant step up.

...and this happened:

Love this city but just somehow can't get the results. Thanks to @usopen and all my fans in USA for support... Until next time xoxo

— Aga Radwanska (@ARadwanska) August 29, 2014


...in the most unfortunate, but supremely competitive, 1st Round doubles match, Venus & Serena overcame a big early battle with Timea Babos & Kristina Mladenovic, who served for the 1st set at 5-4 before eventually losing in a 7-0 tie-break. Spinning a little Mladenovic Magic, the Pastry and her Hungarian partner overcame a 5-2 deficit in the 2nd set tie-break, winning five straight points to knot the match. But that was the end of the threat, as the Williams Sisters won the 3rd, pulling away to win a 6-1 deciding set. How all this extra match play will impact Venus' chances of going deep into the singles draw -- she plays Sara Errani tomorrow, with the winner likely facing Simona Halep -- is yet to be determined. Meanwhile, Mladenovic Magic will have to look for a little New York life in the Mixed draw, I guess.

...and, finally...




=EARLY-ROUND AWARDS - 1st/2nd Rounds (Days 1-4)=




**LOOKING GOOD...**


1.

Serena Williams


...many of the threats in her section have fallen, and she can reach the SF without playing a seed better than #11 (Pennetta).


=============================


2.

Petra Kvitova, CZE


...looking good so far. But when the unexpected happens, it happens fast. She's never reached the QF in NYC, and could face Vika in the Round of 16.


=============================


3.

Simona Halep, ROU


...after a tough 1st set against NCAA champ Danielle Collins, Halep has been her steady self. Venus lurks in the Round of 16, and possibly Sharapova in the QF.


=============================


4.

Angelique Kerber, GER


...she survived a test against Pervak in the 1st Round, and now finds herself the likely favorite to reach the SF in a section otherwise headlined by JJ.


=============================


5.

Peng Shuai, CHN


...knocked off Zheng Jie to begin, then took out the highest-seed so far (#4 A-Rad). Best chance is in doubles, though.




=============================


HM-

Johanna Larsson, SWE


...hey, she double-bageled her 1st Round opponent, then ousted Stephens in the 2nd. Not bad.


=============================





**LURKING...**


1.

Eugenie Bouchard, CAN


...buckled down and ended the Cirstea threat in the 3rd set. For once, she hasn't been the talk of a slam. That could change by this time next week, though.


=============================


2.

Victoria Azarenka, BLR


...can she work her way into this slam after a disappointing year? If she gets past Vesnina, the proverbial rubber would meet the road vs. Kvitova.


=============================


3.

Flavia Pennetta, ITA


...she was a semifinalist last year, but might need a Serena stumble to have a chance to match the result.


=============================


4.

Venus Williams, USA


...she has a potentially rough draw down the stretch, but her summer results say she can't be discounted.


=============================


5.

Caroline Wozniacki/DEN & Andrea Petkovic/GER


...they face off in the 3rd Rd., with the winner getting the Sharapova/Lisicki survivor. Speaking of...


=============================


HM-

Maria Sharapova, RUS


...hard to leave Sharapova off this list. Still, she hasn't looked crisp and can't be expected to win a slew of three-setters while not playing her best in NYC like she did in Paris.


=============================





**NEW FACES**


1.

Karolina Pliskova, CZE


...could she face off with Serena in a QF featuring the tour's top two ace producers?


=============================


2.

Alexandra Krunic, SRB


...has a big mountain to scale in Kvitova in the 3rd Rd.


=============================


3.

Zarina Diyas, KAZ


...that 3rd set against Bellis said a lot.


=============================


4.

Belinda Bencic, SUI


...quietly through to the 3rd Round, with Kerber up next.

Former Swiss (World) #1 Martina Hingis paying close attention to (hopefully) future Swiss/World #1 Belinda Bencic. pic.twitter.com/hI8ihJt4M6

— Giselle M (@Giselle_M7) August 28, 2014



=============================


5.

Nicole Gibbs, USA


...the Last Wild Card Standing!


=============================





CHEESECAKE FACTORY CUSTOMER OF THE WEEK:

Aga Radwanska, POL




HANGING OUT THE "ANOTHER COACH WANTED SIGN" ????:

Sloane Stephens, USA


1998 REVISITED:

Mirjana Lucic-Baroni, ITA (yep, her last Open 3rd Round was before Bellis was born)


IT GIRL... literally:

CiCi Bellis, USA (and responsible for a slew of Kournikova mentions that weren't accompanied by ill-informed snickers)


"IT" BEFORE CiCi WAS COOL:

Danielle Collins, USA


THE 10-YEAR JOURNEY: A TENNIS ODYSSEY:

Madison Brengle, USA


FUTURE STAR OF HER OWN ONE-WOMAN DRAMA?:

Alize Cornet, FRA


"HEY, WAIT! WHAT ABOUT MEEEEEEEEE?????":

Jelena Jankovic, SRB (oh, hey JJ -- surprisingly, I like the hair)

Of course, everything above is subject to change at a moment's notice.







*U.S. OPEN BY NATION*




[most in 3rd Rd.]


4...CZE, USA
3...GER, ITA, RUS
2...SRB
1...13 nations



**U.S. OPEN "LAST WILD CARD STANDING" WINNERS**


2007 Ahsha Rolle, USA (3rd Rd.)
2008 Severine Bremond, FRA (4th Rd.)
2009 Kim Clijsters, BEL (W)
2010 Beatrice Capra, USA & Virginie Razzano, FRA (3rd Rd.)
2011 Sloane Stephens, USA (3rd Rd.)
2012 Mallory Burdette/USA & Kristina Mladenovic/FRA (3rd Rd.)
2013 Alison Riske, USA (4th Rd.)
2014 Nicole Gibbs, USA (in 3rd Rd.)


[2014]


AO: Casey Dellacqua, AUS (4th Rd.)
RG: Pauline Parmentier, FRA (4th Rd.)
WI: Vera Zvonareva, RUS (3rd Rd.)
US: Nicole Gibbs, USA (in 3rd Rd.)



**U.S. OPEN "EARLY-ROUND TOP PLAYER" WINNERS**


2002 (Week 1 POW) Serena Williams, USA (W)
2003 (Week 1 POW) Jennifer Capriati, USA
2004 (Week 1 POW) Serena Williams, USA
2005 (Week 1 POW) Maria Sharapova, RUS
2006 Maria Sharapova, RUS (W)
2007 Maria Sharapova, RUS
2008 Venus Williams, USA
2009 Serena Williams, USA
2010 Caroline Wozniacki, DEN
2011 Serena Williams, USA
2012 Samantha Stosur, AUS
2013 (co) Serena Williams/USA (W) & Victoria Azarenka/BLR
2014 Serena Williams, USA


[2014]


AO: Serena Williams, USA (to 4th Rd.)
RG: Simona Halep, ROU (to Final)
WI: Maria Sharapova, RUS (to 4th Rd.)
US: Serena Williams, USA







TOP QUALIFIER:

#32q Aleksandra Krunic/SRB




TOP EARLY-ROUND (1r-2r):

#1 Serena Williams/USA




TOP MIDDLE-ROUND (3r-QF):

xx


TOP LATE-ROUND (SF-F):

xx


TOP QUALIFYING MATCH:

Q3: Duan Yingying/CHN d. Irena Pavlovic/FRA 6-3/1-6/7-6(5) [Pavlovic up 5-1 3rd, held MP]




TOP EARLY-RD. MATCH (1r-2r):

1st Rd. - (WC) CiCi Bellis/USA d. #12 Dominika Cibulkova/SVK 6-1/4-6/6-4




TOP MIDDLE-RD. MATCH (3r-QF):

xx


TOP LATE-RD. MATCH (SF-F/Jr.):

xx


TOP ASHE NIGHT SESSION MATCH:

xx


=============================




FIRST WINNER:

#4 Aga Radwanska/POL (def. S.Fichman/CAN)




FIRST SEED OUT:

#25 Garbine Muguruza/ESP (lost to M.Lucic-Baroni/CRO)




UPSET QUEENS:

United States




REVELATION LADIES:

United States (12 Bannerettes 2nd Rd.)




NATION OF POOR SOULS:

France (1-5 in 1st Rd.; only win in Pastry-vs.-Pastry match-up)




CRASH & BURN:

#12 Dominika Cibulkova/SVK (AO runner-up; lost 1st Rd. to Bellis/USA, 15-year old in slam debut)




ZOMBIE QUEEN:

Nominees: J.Larsson/SWE (down 7-5/3-0, 2-0 in 3rd vs. Stephens in 2nd Rd.); A.Petkovic/GER (down 4-1 in 3rd vs. Puig in 2nd Rd.)


LAST QUALIFIER STANDING:

In 3rd Rd.: A.Krunic/SRB, M.Lucic-Baroni/CRO


LAST WILD CARD STANDING:

Nicole Gibbs/USA (in 3rd Rd.)




LAST BANNERETTE STANDING:

In 3rd Rd.: N.Gibbs, V.Lepchenko, S.Williams, V.Williams


IT ("Girl"):

CiCi Bellis/USA (15-year old Wild Card; youngest MD win since 1996 - Anna Kournikova)




Ms.OPPORTUNITY:

xx


COMEBACK PLAYER:

Nominee: M.Lucic-Baroni/CRO, C.Wozniacki/DEN, A.Petkovic/GER


BROADWAY-BOUND:

Nominee: C.Bellis/USA, A.Cornet/FRA


LADY OF THE EVENING:

Nominee: M.Sharapova/RUS, S.Williams/USA


DOUBLES STAR:

xx


JUNIOR BREAKOUT:

xx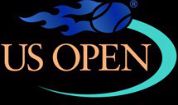 All for Night 4. More tomorrow.