US.3 - The Cheesecake Factor
Maybe Aga Radwanska and Sloane Stephens can commiserate over their similar U.S. Open fates with a nice big slice of cheesecake?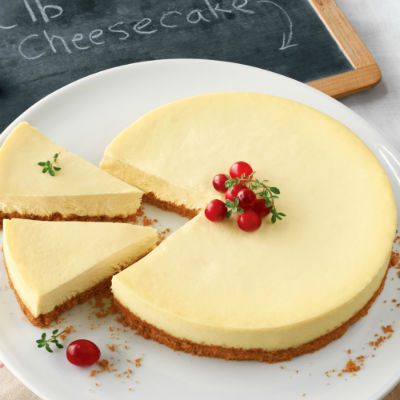 "One fork or two?"


Sweet tooth satiating or no, make no mistake, there will be no celebrating in the camps of either player after both saw their '14 slam seasons end on disappointing notes.

Montreal champ Radwanska was the first woman to advance to the 2nd Round on Monday, dominating Sharon Fichman in a 47-minute victory, but today she was one of the first to be sent packing in the Round of 64. The #4 seed opened her 2nd Round contest against Peng Shuai with a break of serve, but was never really able to get a foothold in the match. Radwanska dropped serve in game 4, then did so again in game 8. Peng served out the 1st set at 6-3.




The Chinese woman went up a break at 3-2 in the 2nd. It'd be the only break of serve in the set, but it was all that Peng needed. She held a match point at 5-3 on Radwanska's serve, but the Pole held and then saw Peng miss an open shot wide on her second MP. Peng has been known to squander big leads, so if Aga had been able to get the break it might have changed her 2014 Open history, but she wasn't able to do it. Peng's backhand winner on MP #3 sealed her 6-3/6-4 victory, as Radwanska dropped her thirteenth straight match in which she's lost the first set (she's 1-14 for the season) and still hasn't advanced to the QF in nine appearances at Flushing Meadows.


#Radwanska UPSET! Shuai #Peng beats No. 4 #Radwanska 6-3, 6-4. Earliest Slam exit for Aga since '11 #usopen. pic.twitter.com/HUsteYSMpX

— US Open Tennis (@usopen) August 27, 2014


Peng only managed to get 52% of her 1st serves in for the match, but she won 71% of the points when she did. Hardly shockingly, Aga's why-make-it-better-when-it's-only-my-worst-shot 2nd serve produced points on a paltry 31% clip for the Pole (Peng won 56% of hers).

Stephens' match was a little more, how should I say... ummm, Sloaney?

After rising to great slam heights in 2013, Stephens has yet to fulfill that promise on the regular tour, and is still looking to reach her first tour singles final. In fact, she hasn't even reached a semifinal since doing so in Melbourne nineteen months ago. After making note a few months ago how fast-rising Simona Halep, who was then "only" a winner of a slew of WTA singles titles in "smaller" events, hadn't yet performed as well in the "big events" like herself, Stephens came to New York having dropped out of the Top 20 after seeing her six consecutive slam Round of 16 (and nine straight 3rd Round) results come to a thudding end with a 1st Round exit at Wimbledon. Meanwhile, a slew of twentysomething-or-younger new stars have stepped into the spotlight, including fellow North American Genie Bouchard, who has reached three straight slam semis and the Wimbledon final as she's climbed into the Top 10 and elbowed Stephens aside as "the talk of tennis," according to the WTA hierarchy and the commentators on that four-letter sports network that shall remain nameless (though it rhymes with "knee-espien". Fellow Bannerette Madison Keys might be the next to pass Stephens by, winning her first title and now threatening to move past Stephens in the rankings. At the same time, Halep is now ranked #2, is a two-time slam semifinalist and the Roland Garros runner-up, getting better and better during the same period in which Stephens has tossed aside coaches like they were stale bread. The problem can't be her, so someone has to bear the burden of the faltering results, right?

While everyone still makes note of the promise of a Future Sloane, the (down)beat continued for Current Sloane on Day 3.

Against Swede Johanna Larsson, who'd only advanced to one 3rd Round in her slam career, Stephens consistently put herself in position to do something great, only to fall back before she could cross the line to success. On serve late in the 1st, she double-faulted to fall behind 5-4. Larsson got to within two points of claiming the set, but Stephens pushed through to get back-to-back breaks of serve and take the 1st at 7-5. In the 2nd, she took a 3-0 lead, but before Future Sloane could take another step toward becoming a reality, Stephens dropped serve three straight times and Larsson took the 2nd at 6-4. Again, in the 3rd, Stephens took an early lead, breaking for a 2-0 advantage.

It didn't even last a game, though, as she gave back the break in her next turn at serve.

In fact, Stephens never won another game, once again being broken in three straight serve games to drop the set, and the match, as Larsson ruled the day with a 5-7/6-4/6-2 victory.


Another seed goes: #Larsson d. No.21 #Stephens 5-7, 6-4, 6-2 in the 2R, awaits winner of Jankovic-Pironkova. #usopen pic.twitter.com/hkbWkMgEDO

— US Open Tennis (@usopen) August 27, 2014


In all, Stephens produced a whopping 63 unforced errors (60 off the ground) to Larsson's 30 (her total at least included seven DF), ultimately enough to eclipse the American's 36-11 advantage in winners. Stephens' UE's outpaced those of the Swede by a 45-16 total in the final two sets alone.

Afterward, ESPN's Chris Evert stepped up the commentary pressure, saying that while watching Stephens she can't help be see that "the hunger's not there." She added, "She's afraid to commit to the game... emotionally. I just think she doesn't want to feel hurt by it if she loses."

So, while many are celebrating on Day 3, Aga and Sloane are left to drown their sorrows. It might not even be a case of needing two forks.

In fact, this might be a "one slice or two?" situation. Not good.



=DAY 3 NOTES=
...with attention-grabbers like Aga and Sloane now out in the bottom half of the draw, drama will have to come from somewhere else. And there were no CiCi Bellis like headline monsters in the afternoon.

Surprisingly, we really didn't even get much from the Jelena Jankovic vs. Tsvetana Pironkova match. Though it might have taken away a little of the fun, that's probably a good thing for the Serb, as she advanced to the 3rd Round for the ninth time in her last ten U.S. Open appearances. JJ got a late break at love in the 1st to go up 6-5, then served out the set. From there, things just went Jankovic's way, as she was always a step ahead, winning most of the rallies and often even claiming points that, really, she probably shouldn't have. She served out the 7-5/6-4 win when the Bulgarian sailed a backhand past the baseline.

So JJ moves on... and we get to see her nifty blue-and-purple dress for at least one more round.

...on Day 1, Germany's Angelique Kerber and Andrea Petkovic were pushed to three sets, while countrywoman Sabine Lisicki nearly was, as well. On Day 3, Kerber made short work of qualifier Alla Kudryavtseva, winning 6-2/6-4 (maybe Angie scared The Curse away from her on Monday?). As for Petkovic, well, she had a bit more difficulty against Monica Puig, who was coming off her first career U.S. Open MD win two days ago.

Once again, Petko was forced to go three sets. In fact, Puig served at 4-1 in the final set, only to see the German break her there, and two games later. A quick hold and Petkovic suddenly led 5-4, forcing the Puerto Rican to hold just to stay in the match. Finally, she did. Two games later, she had to do it again. Once more she did, sending things to a deciding tie-break.

In the TB, momentum swung back and forth, with Petkovic leading 3-1, then Puig surging to a 5-3 advantage before getting the chance at two serves to secure the win. But the last swing of momentum belonged to the German, as a forehand winner gave her a match point at 6-5. When Puig sprayed a forehand return, 2011 Open quarterfinalist Petkovic's great '14 comeback continued with a 3-6/6-3/7-6(5) victory.

Lisicki was still to play her match with wild card Madison Brengle as of this posting. Brengle finally got her first career MD slam win two days ago, ending a ten-year odyssey of epic tennis proportions. She couldn't possibly have a SECOND in her, could she?

...elsewhere, Simona Halep didn't have repeat of her 1st Round match with NCAA champ Danielle Collins, allowing just three games to Jana Cepelova. New Swiss Miss Belinda Bencic, with a win over Kurumi Nara, matches the career-best slam result (3rd Rd.) she achieved at Wimbledon in June. And Roberta Vinci advanced past Irina-Camelia Begu in three sets. This is only the Italian's fifth of twenty-two 2014 tournaments in which she's managed to put up back-to-back match wins.

...just before the start of the evening session, Maria Sharapova had one of those sort of slow-starting matches that have become so common with her of late. She dropped the 6-4 1st set to Romania's Alexandra Dulgheru, then struggled to get things pointed in the right direction. Despite six double-faults in the set, Sharapova won the 2nd at 6-3.

Two weeks ago in Cincinnati, Sharapova lost a rare 3rd set battle with Ana Ivanovic. As of this posting, the match has head into a 3rd, with Sharapova up 3-0. It seems that the Romanian's fate has been decided. But if events warrant it, I'll be back with an update after Venus' night session match on Ashe. If not, this will likely be the last post until Day 4.

...Caroline Wozniacki's day began on a strange note, as she Tweeted (and later removed) that "driver doesn't know how to get from manhattan to the site. Interesting." She later posted this "nicer" Tweet:


Made it to the site! All good! I know traffic can be crazy in NY, but transportation always try their best!

— Caroline Wozniacki (@CaroWozniacki) August 27, 2014


Obviously, Caro is not a New Yorker.

She managed to arrive at the USTA Billie Jean King National Tennis Center in one piece, so any notions that that wasn't REALLY her driver, and was instead an imposter set on stealing away with the Dane, were dashed early on. Once she got on court for her 2nd Round match against qualifier Aliaksandra Sasnovich, though, she didn't have such problems, winning 6-3/6-4 to reach the 3rd Round. She lost there at last year's Open to Camila Giorgi. This time she'll face Petkovic.

Meanwhile, some slam awards have been finalized...



IT (Girl):

CiCi Bellis, USA (award goes back to original "It Girl" roots)


CRASH & BURN:

Dominika Cibulkova, SVK (from AO finalist to 1st Rd. victim of a 10th grader)


REVELATION LADIES:

USA (more than twice as many women in 2nd Rd. as any nation)


NATION OF POOR SOULS:

FRA (Cornet survived, but they were 1-5 in 1st Rd., w/ only win over a fellow Pastry)

...the doubles competition is underway on Day 3. Some of the early results of note included Cara Black & Sania Mirza taking out the Pliskova sisters. The win leaves just two all-sister duos -- the Williames and the Chans -- in the draw. The very unlucky Timea Babos & Kristina Mladenovic get Venus & Serena in the 1st Round tomorrow. I suspect if Mladenovic Magic was ever going to be needed to get through a match, I suspect that one -- the first since THAT doubles match in London for the Sisters -- would be it.

Meanwhile, Gabriela Dabrowski & Alicja Rosolska upset 2013 U.S. Open finalists Ashleigh Barty & Casey Dellacqua, and Zarina Diyas & Xu Yi-Fan knocked off #6-seeded Raquel Kops-Jones & Abigail Spears.



I'm guessing I wanted to stretch in between points or Nah? Great crowd today!Thank u all for coming out #usopen #NYC pic.twitter.com/JXwhATzyEq

— victoria azarenka (@vika7) August 27, 2014
And one from the mom of some young fans...
This young athlete is remarkable! Thank you for your generosity, my girls love you! @vika7 @CitizenEcoDrive pic.twitter.com/kEABYeB2x2

— Rosa Isabel Chavez (@MsFashionHigh) August 27, 2014





...LIKE FROM DAY 3:

Sophie Amiach's French-accented English on the U.S. Open website's live match coverage.



...REALIZATION FROM DAY 3:

That I'm really liking the new, shorter ponytail and not-quite-pulled-back-as-tightly hair that JJ is sporting at this Open. It gives her a little less "severe" an appearance and really suits her face.



...LIKE FROM DAY 3:

Who DOESN'T want to be on Team Madison?


"I definitely think we're (the U.S.) one of the countries with the most people in the Top 100. I think we're one of the only countries with as many people in grand slams consecutively. So when people say that American tennis is dead and things like that, you know, you kind of take it a little personal. Someone went as far as to say that Serena Williams is the only American player, male or female, worth talking about or watching or anything like that. So I took that a little personal. But I think Serena's amazing. She's out there, she's winning grand slams. She's going for her eighteenth grand slam now. I think you have to kind of put it in perspective that she's one of the greatest of all time. I think a lot of times people expect every American to live up to that standard, and that's not going to happen. You know, there's only so many Serena Williams or Chris Everts or Martina Navratilovas. I definitely think American tennis is getting better and there are more people in the Top 100 and competing in Grand Slams. So I think everyone is kind of expecting a lot. But then they're also not giving us full credit. I think everyone is just a little impatient right now because there was definitely a lull for a while where there weren't many people, but I think we're definitely getting better. I think in the next five years there will be a big group of Americans.
...FILTHY RICH MEN AND THEIR FORMER TENNIS-PLAYING FRIENDS FROM DAY 3:
Sir @RichardBranson 'proposes' to Wimbledon star @bartoli_marion on his private island... http://t.co/ojZr6O2BpK pic.twitter.com/U8qL8fZNAo

— HELLO! (@hellomag) August 27, 2014


No, it's not like that. Branson was just returning the ring that La Trufflette had thought was lost forever.



...THE INEVITABLE FROM DAY 3:

The rumors were true: LZ Granderson sighting 1:02 pm on ESPN. Although, he is being allowed to talk about things other than Serena now, and was even involved in the three-headed interview of CiCi Bellis with Chris Evert and Darren Cahill.



...THE ENDANGERED AFTER DAY 3?:

Thomas Hogstedt's job security as Current Sloane's coach?



...MAKE WAY ON DAY 4:

New York Times Magazine cover star Genie Bouchard gets the night-closing match treatment on Ashe on Thursday.

...and, finally, further proof that some things just shouldn't happen. Not yet, anyway. Here's Bellis... just THREE YEARS AGO:

the girl that's giving domi fits right now, folks pic.twitter.com/xQhOJFcoDW

— Jordan (@heelsrule1988) August 26, 2014





**U.S. OPEN "IT" WINNERS**


2005 Sania Mirza, IND
2006 Jelena Jankovic, SRB
2007 Agnieszka Radwanska, POL
2008 Coco Vandeweghe, USA [Jr.]
2009 Melanie Oudin, USA
2010 Beatrice Capra, USA
2011 Esther Vergeer, NED [Wheelchair]
2012 [Brit] Laura Robson, GBR
2013 [Bannerette] Vicky Duval, USA
2014 [Girl] CiCi Bellis, USA


[2014]


AO: [Teen] Eugenie Bouchard, CAN
RG: [Spaniard] Garbine Muguruza, ESP
WI: [WC Star] Yui Kamiji, JPN
US: [Girl] CiCi Bellis, USA



**U.S. OPEN "CRASH & BURN" WINNERS**


2007 Maria Sharapova, RUS (3rd Rd.)
2008 Ana Ivanovic, SRB (2nd Rd.)
2009 Elena Dementieva, RUS (2nd Rd.)
2010 Victoria Azarenka, BLR (2nd Rd.)
2011 Petra Kvitova, CZE & Li Na, CHN (both 1st Rd.)
2012 Caroline Wozniacki, DEN (1st Rd.)
2013 Samantha Stosur, AUS (1st Rd.)
2014 Dominika Cibulkova, SVK (1st Rd.)


[2014]


AO: Petra Kvitova, CZE (1st Rd.)
RG: Serena Williams, USA (2nd Rd.)
WI: Sloane Stephens, USA (2nd Rd.)
US: Dominika Cibulkova, SVK (1st Rd.)



**U.S. OPEN "REVELATION LADIES" WINNERS**


2006 Russia
2007 Ukraine
2008 Slovak Republic
2009 Belarus
2010 North America
2011 United States
2012 France
2013 Italy
2014 United States


[2014]


AO: Romania
RG: Spain
WI: Czech Republic
US: United States



*U.S. OPEN "NATIONS OF POOR SOULS"*


2011 CZE (2-5 1st Rd., Kvitova loses)
2012 GER (four of nation's five highest-ranked out in 1st Rd.)
2013 AUS (1-4 overall, Stosur out 1r, Rogowska double-bagel)
2014 FRA (1-5 1st Rd.; only win in FRA-vs-FRA)


[2014]


AO: ITA (top-seeded #7 Errani & #12 Vinci out 1st Round)
RG: CHN (0-4 in 1st Rd.; Sh.Zhang "First Loss" & 2 seed Li "C-&-B")
WI: SVK (1-4 in 1st Rd.; grass champs Hantuchova/Rybarikova 1st Rd.)
US: FRA (1-5 1st Rd.; only win in FRA-vs-FRA)



*BACKSPIN 2014 SURPRISE-OF-THE-MONTH WINNERS*


JAN: Tsvetana Pironkova, BUL
FEB: Luksika Kumkhum, THA
MAR: Casey Dellacqua, AUS
APR: Jovana Jaksic, SRB
MAY: Danka Kovinic, MNE
RG: Pauline Parmentier, FRA
WI: Tereza Smitkova, CZE
JUL: Jocelyn Rae/Anna Smith, GBR/GBR
AUG: Paula Kania, POL


[2014 Weekly Surprise Award Wins]


3...Silvia Soler-Espinosa, ESP
2...Timea Bacsinszky, SUI
2...Chan Hao-Ching, TPE
2...Casey Dellacqua, AUS
2...Paula Kania, POL
2...Luksika Kumkhum, THA
2...Maria Sakkari, GRE
2...Sofia Shapatava, GEO







TOP QUALIFIER:

#32q Aleksandra Krunic/SRB




Co-TOP EARLY-ROUND (1r-2r):

xx


TOP MIDDLE-ROUND (3r-QF):

xx


TOP LATE-ROUND (SF-F):

xx


TOP QUALIFYING MATCH:

Q3: Duan Yingying/CHN d. Irena Pavlovic/FRA 6-3/1-6/7-6(5) [Pavlovic up 5-1 3rd, held MP]




TOP EARLY-RD. MATCH (1r-2r):

Nominee: 1st Rd. - (WC) Bellis d. #12 Cibulkova 6-1/4-6/6-4


TOP MIDDLE-RD. MATCH (3r-QF):

xx


TOP LATE-RD. MATCH (SF-F/Jr.):

xx


TOP ASHE NIGHT SESSION MATCH:

xx


=============================




FIRST WINNER:

#4 Aga Radwanska/POL (def. S.Fichman/CAN)




FIRST SEED OUT:

#25 Garbine Muguruza/ESP (lost to M.Lucic-Baroni/CRO)




UPSET QUEENS:

Nominees: AUS/NZL, USA


REVELATION LADIES:

United States' Bannerettes (12 reach 2nd Rd.)




NATION OF POOR SOULS:

France (1-5 in 1st Rd.; only win in Pastry-vs.-Pastry match-up)




CRASH & BURN:

#12 Dominika Cibulkova/SVK (AO runner-up; lost 1st Rd. to Bellis/USA, 15-year old in slam debut)




ZOMBIE QUEEN:

Nominees: J.Larsson/SWE (down 7-5/3-0, 2-0 in 3rd vs. Stephens in 2nd Rd.); A.Petkovic/GER (down 4-1 in 3rd vs. Puig in 2nd Rd.)


LAST QUALIFIER STANDING:

In 2nd Rd.: A.Krunic/SRB, A.Kudryavtseva/RUS(L), M.Lucic-Baroni/CRO, An.Rodionova/AUS, A.Sasnovich/BLR(L), Q.Wang/CHN, Sai.Zheng/CHN(L)


LAST WILD CARD STANDING:

In 2nd Rd.: M.Brengle/USA, C.Bellis/USA, N.Gibbs/USA


LAST BANNERETTE STANDING:

In 2nd Rd.: M.Brengle, C.Bellis, N.Gibbs, M.Keys, V.King, V.Lepchenko, C.McHale, S.Rogers, S.Stephens(L), C.Vandweghe, S.Williams, V.Williams


IT ("Girl"):

CiCi Bellis/USA (15-year old Wild Card; youngest MD win since 1996 - Anna Kournikova)




Ms.OPPORTUNITY:

xx


COMEBACK PLAYER:

Nominee: M.Lucic-Baroni/CRO, C.Wozniacki/DEN, A.Petkovic/GER


BROADWAY-BOUND:

Nominee: C.Bellis/USA, A.Cornet/FRA


LADY OF THE EVENING:

Nominee: M.Sharapova/RUS, S.Williams/USA


DOUBLES STAR:

xx


JUNIOR BREAKOUT:

xx






All for now. More tomorrow.