US 2.5 - A Queen and Her Kingdom

Serena met Taylor and, well, I think we knew what was going to happen. And it did, too. But that's okay.


So many times in the early rounds of the U.S. Open, we've seen young Americans face off with highly ranked players and melt under the pressure. It's a good sign that Taylor Townsend, the 18-year old Bannerette that Serena Williams once called "the future of American tennis," didn't do that on Night 2 on Ashe against her idol (really, she is -- this isn't a Sloaney sort of story this time), the very same Serena.

Just hours after American teen CiCi Bellis became the first new star of this Open, Townsend didn't follow suit with an even bigger upset. She lost 6-3/6-1, but she held her nerve on the biggest stage in the tennis world. Unlike some of those other young Americans who've been thrown to the wolves in similar night session matches in the past, Townsend will be back.

This group of young Americans is different. They're feeding off their own success, and the success of the others in the group.

Two years ago, Vicky Duval, Townsend's friend (she even replaced her in World Team Tennis this summer when Duval stepped away for treatment after her Hodgkin's lymphoma diagnosis), was thrown into the fire against Kim Clijsters on Ashe and held her own. Last year, Duval returned to Flushing Meadows and upset '11 champ Sam Stosur. Don't be surprised if Townsend follows a similar, and maybe even more exciting, path over the next few seasons. But, of course, the star of the night was Serena. Calm, quiet and in control, her play dazzled nearly as much as her "Sheena, Queen of the Jungle"-style, leopard print dress.


A VERY focused Serena Williams defeats fellow American Taylor Townsend 6-3, 6-1 at the @usopen. #ESPNTennis #USOpen pic.twitter.com/FMd4aJRZB9

— ESPNTennis (@ESPNTennis) August 27, 2014


In her post-match interview with Pam Shriver, when asked about the outfit, Serena offered a "raawwwwrrr" that essentially left Mike Tirico speechless up in the booth. Yep, I guess that's about right.

If Serena remains as focused for the next two weeks as she was tonight, there's a REALLY good chance we'll be seeing at least ONE thirtysomething legend lifting an 18th slam title very soon.



=NIGHT 2 NOTES=
...In the late afternoon/early evening, Vania King defeated Francesca Schiavone, but the Italian put up a nice fight. King led 6-3/3-1, but Schiavone forced things to a 3rd set before finally going out 6-3/3-6/6-3.

Now here's the worse news: it's Schiavone's fourth straight loss at the U.S. Open, her seventh straight in all slams (that's six consecutive 1st Round exits) and her eighth one-match-and-out result at the last nine majors. The 34-year old is currently ranked #77 and seems set to finish with her lowest year-end rank since she was #80 in 2000, and maybe since she finished #184 in 1999. The 2010 Roland Garros champ still puts up some decent "regular season" results (a recent SF in Baku and QF in Istanbul), but as her ranking sinks lower she'll have to go through qualifying (she failed in two of three Q-attempts in '14) or accept wild cards in order to get into main draws. You wonder how much longer Francesca is going to be around.

With appearances in 57 straight majors, Schiavone is just five slam main draws away from matching Ai Sugiyama's professional record of 62 in a row. Really, though, someone is going to beat her there. Roger Federer began play in his 60th straight slam on Tuesday night. Still, Schiavone has a shot to push the WTA record to a place that might not be matched for a very long time. But is that important enough to her to decide to stick around long enough to get there? We'll see.

...of course, the Open was still tingling into the evening about Bellis' upset of #12 Dominika Cibulkova. Here's her on-court interview with Darren Cahill immediately after her victory:



...in other later matches, another wild card (Nicole Gibbs def. Caroline Garcia) and qualifier (Backpsin Q-POW Aleksandra Krunic def. Katarzyna Piter) advanced to the 2nd Round. And #27-seed Madison Keys handled Aussie Jarmila Gajdosova 6-0/6-3. Speaking of Keys, she's been rubbing up next to some very impressive elbows of late:


Celebrating 100 years of @WilsonTennis #WeShouldStartABand @GrigorDimitrov @milosraonic @Madison_Keys @Simona_Halep91 pic.twitter.com/KuHptFN2UD

— Roger Federer (@rogerfederer) August 24, 2014


...with the 1st Round complete, it's time to see which nations have shined, and soured.

Not shockingly, the host U.S., which entered with the most entrants in the MD with seventeen, also has the most players through to the Final 64, with twelve. But with new or new-ish names like Bellis, Brengle, Gibbs, Keys, Rogers and Vandeweghe still remaining, the Bannerettes have a decided leg up in the "Revelation Ladies" race. The competition would appear to include Romania, as the Swarmettes were a combined 5-0 (Halep, Cirstea, Niculescu, Dulgheru & Begu) in the 1st Round, and China, even without Li Na, which has pushed three woman (Peng & qualifiers Wang and Sai.Zheng) through to the 2nd Round.

If the U.S. doesn't win the "RL" honor, the Bannerettes would be in competition for the "Upset Queens" award for the early rounds. Right now, the combination Aussie/Kiwi contingent (w/ Erakovic and An.Rodionova upsetting Kuznetsova and Giorgi, respectively) leads the "UQ" race.

Of course, with the good comes the bad, and the "Nation of Poor Souls" would seem to have a French twist. While some nations went winless in the 1st Round -- Belgium and Ukraine were 0-3 -- the Pastries were a combined 1-5, with the only winner (#22-seed Cornet) having defeated one of her countrywomen (WC Hesse).



...LIKE FOR NIGHT 2:

MJ in the house!


Silk from Aussie Marinko Matosevic after spotting Michael Jordan in the US Open crowd. "I just want to be like Mike!" http://t.co/XTnVSkramX

— Chris Robinson (@CJKRobinson) August 27, 2014




...LIKE FOR NIGHT 2:

And, of course, this:


Roger Federer hits a shot so ridiculous at the #USOpen, even Michael Jordan has no choice but to laugh. VIDEO: http://t.co/FROArob4eX

— SportsCenter (@SportsCenter) August 27, 2014
Did @rogerfederer just hit Marinko in the bum? Teeheehee just another classic tweener classic from Fed #usopen

— Irina Falconi (@IrinaFalconi) August 27, 2014
...and, finally, just because...


This. Right here! @ninapantic1 ?? https://t.co/l22jXMctF2"

— Irina Falconi (@IrinaFalconi) August 26, 2014





*U.S. OPEN BY NATION*




[most in Final 64]


12 - USA
5 - CZE, ROU, RUS
4 - GER
3 - AUS, CHN, ITA, SRB
2 - BUL, SUI, SVK


[worst 1st Rd. Records]


0-3 - Belgium, Ukraine
0-2 - Austraia, Great Britain
1-5 - France
1-3 - Canada, Spain
1-2 - Japan,Poland







TOP QUALIFIER:

#32q Aleksandra Krunic/SRB




Co-TOP EARLY-ROUND (1r-2r):

xx


TOP MIDDLE-ROUND (3r-QF):

xx


TOP LATE-ROUND (SF-F):

xx


TOP QUALIFYING MATCH:

Q3: Duan Yingying/CHN d. Irena Pavlovic/FRA 6-3/1-6/7-6(5) [Pavlovic up 5-1 3rd, held MP]




TOP EARLY-RD. MATCH (1r-2r):

xx


TOP MIDDLE-RD. MATCH (3r-QF):

xx


TOP LATE-RD. MATCH (SF-F/Jr.):

xx


TOP ASHE NIGHT SESSION MATCH:

xx


=============================




FIRST WINNER:

#4 Aga Radwanska/POL (def. S.Fichman/CAN)




FIRST SEED OUT:

#25 Garbine Muguruza/ESP (lost to M.Lucic-Baroni/CRO)




UPSET QUEENS:

Nominees: AUS/NZL, USA


REVELATION LADIES:

Nominees: USA, ROU, CHN


NATION OF POOR SOULS:

Nominee: FRA (1-5 in 1st Rd.)


CRASH & BURN:

Nominee: #12 Cibulkova (AO runner-up; 1r loss to Bellis, 15)


ZOMBIE QUEEN:

xx


LAST QUALIFIER STANDING:

1st Rd. wins: A.Krunic/SRB, A.Kudryavtseva/RUS, M.Lucic-Baroni/CRO, An.Rodionova/AUS, A.Sasnovich/BLR, Q.Wang/CHN, Sai.Zheng/CHN


LAST WILD CARD STANDING:

1st Rd. wins: M.Brengle/USA, C.Bellis/USA, N.Gibbs/USA


LAST BANNERETTE STANDING:

1st Rd. wins: M.Brengle, C.Bellis, N.Gibbs, M.Keys, V.King, V.Lepchenko, C.McHale, S.Rogers, S.Stephens, C.Vandweghe, S.Williams, V.Williams


IT ("??"):

Nominees: Kuznetsova Curse, C.Bellis/USA


Ms.OPPORTUNITY:

xx


COMEBACK PLAYER:

xx


BROADWAY-BOUND:

Nominee: C.Bellis/USA


LADY OF THE EVENING:

Nominee: M.Sharapova/RUS, S.Williams/USA


DOUBLES STAR:

xx


JUNIOR BREAKOUT:

xx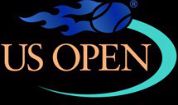 All for Night 2. More tomorrow.